Are you looking for a great way to label all of your kids' belongings? Here's the solution: printable name tags.
My girls are entering 6th grade and my son is entering 4rth grade this year. I am still homeschooling, but we have added soccer and music extracurricular activities.
Which means… my kids need labels and tags on sports bags, music stands, instrument cases, and even on the inside covers of books.
Starting a new school year can be frightening. I know that my kids will face anxieties and temptations this year.
I wanted to not only give my kids an attractive way to label their belongings, I wanted to also remind them of God's love for them.
Now you can easily do the same with these printable Bible Verse name tags.
Directions for the Printable Name Tags:
1. Print the name tags on white or colored 8.5 X 11 cardstock.
Aren't these illustrations fun? I love that they are perfect for boys, as well as girls.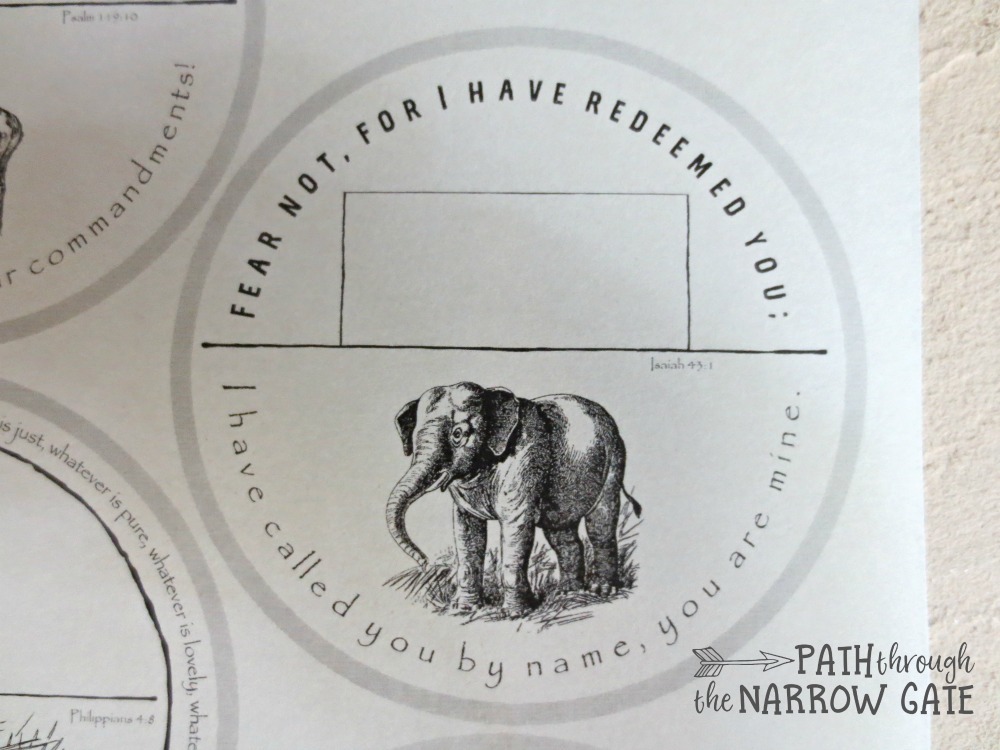 2. Cut out the circles. Write your child's name on the line on the front of the card. Add any additional information desired to the back of the card.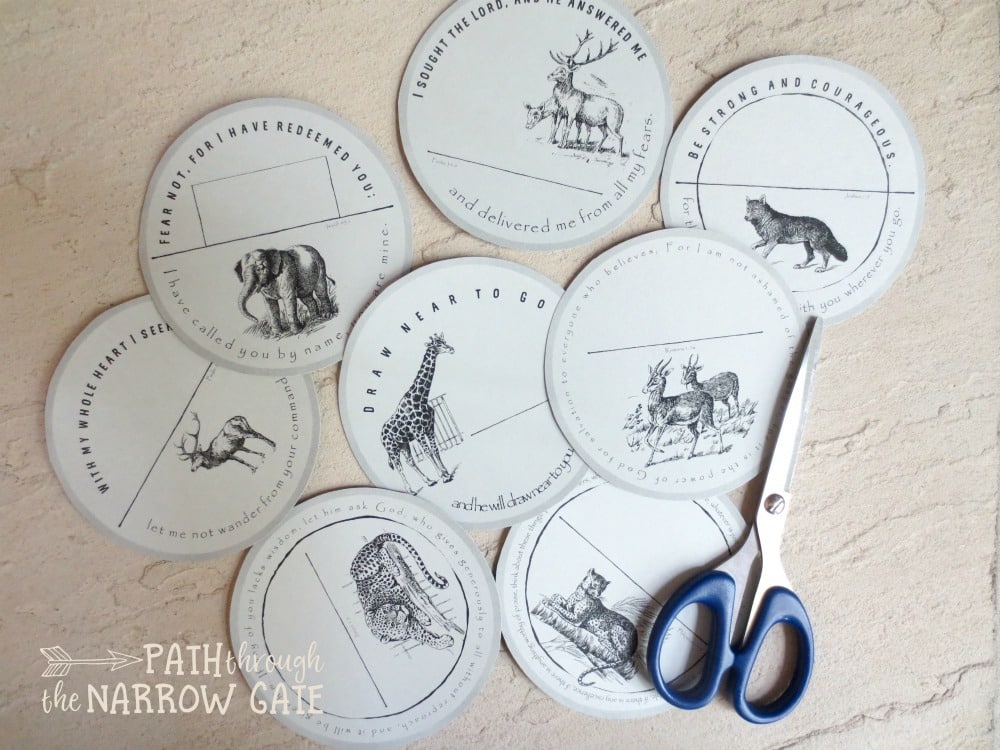 3. Laminate the cards, or cover them with clear contact paper for increased durability.
4. If you will be attaching the tag to a back pack or handle, use a hole punch to punch a hole in the tag. You can skip this step if you will be using the name tags in books.
5. Place a binder ring through the hole in the card. Then, secure the tag to your back pack, music stand, lunch box, or sports bag.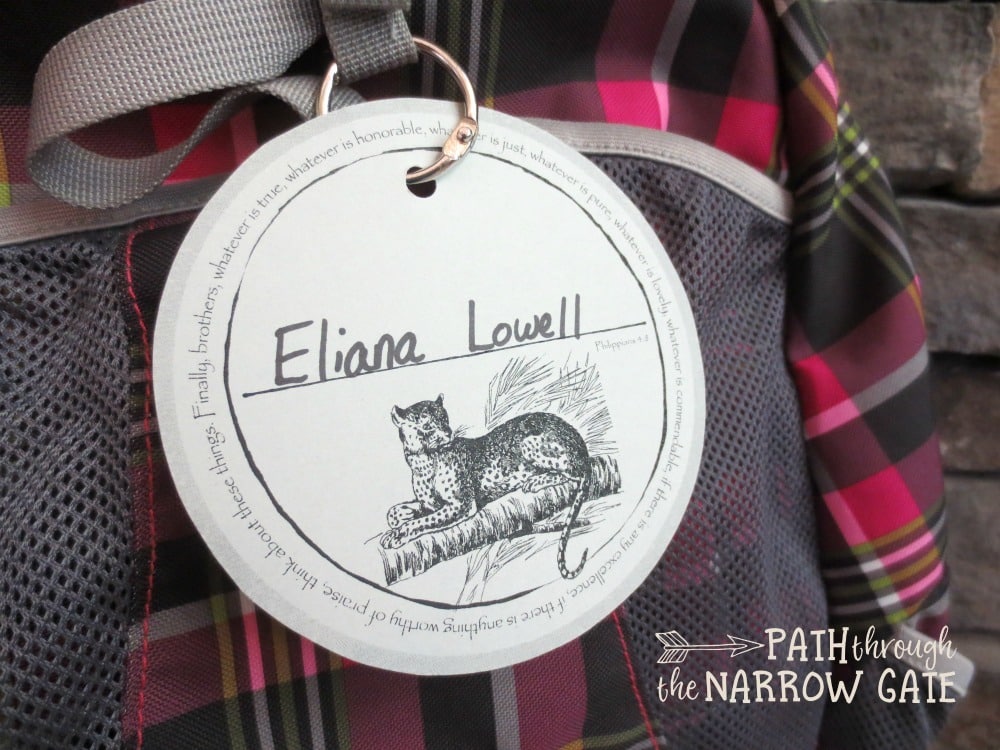 They make a great project for your kids at home, a sweet gift for your kids to hand out to their friends, or a perfect craft project for Sunday School.
The name tags come in 8 different designs (four per page), and can be printed in your choice of three different Bible versions – King James Version, New International Version, or English Standard Version.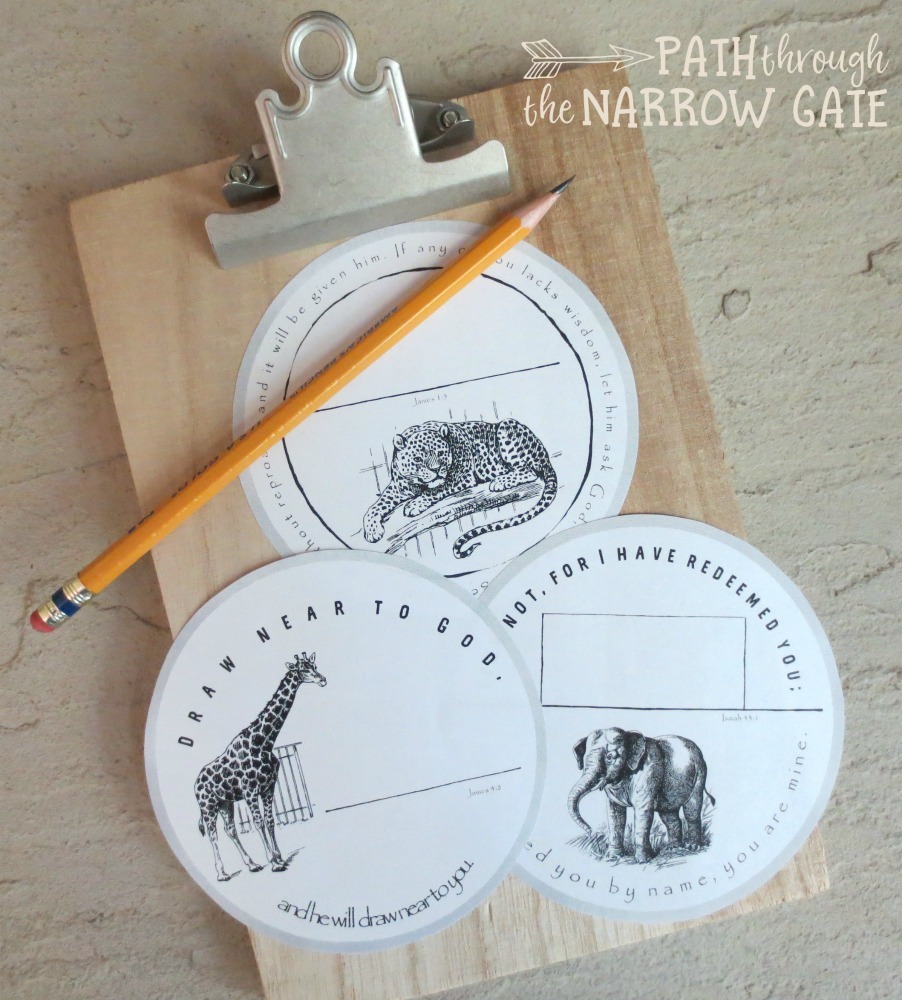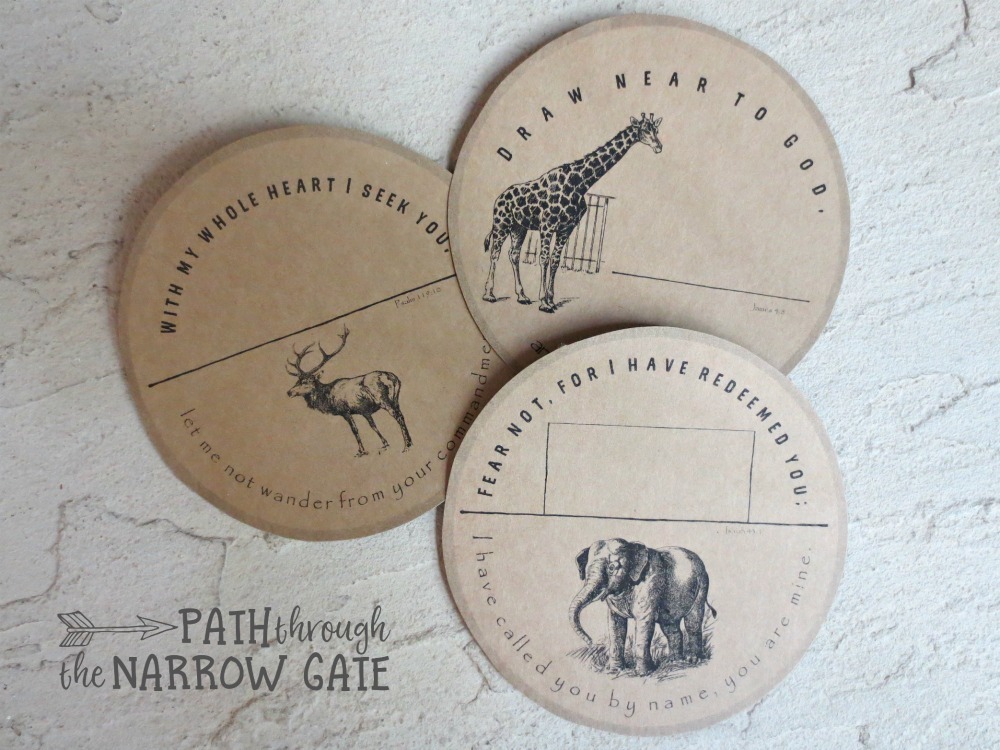 Will you be using these printable name tags? I would love to hear how you use them. Please scroll down to comment.
May God bless you!