This Bible Verse Tower Challenge is a super fun way to encourage kids to memorize a Bible verse. It could be used as a craft or game. Printable included.
Sometimes the simplest of projects are the most fun!
As soon as I started working on this project, a "Bible verse tower", my 8-year-old and eleven-year-olds were hanging over my shoulder, begging for their turn to build something.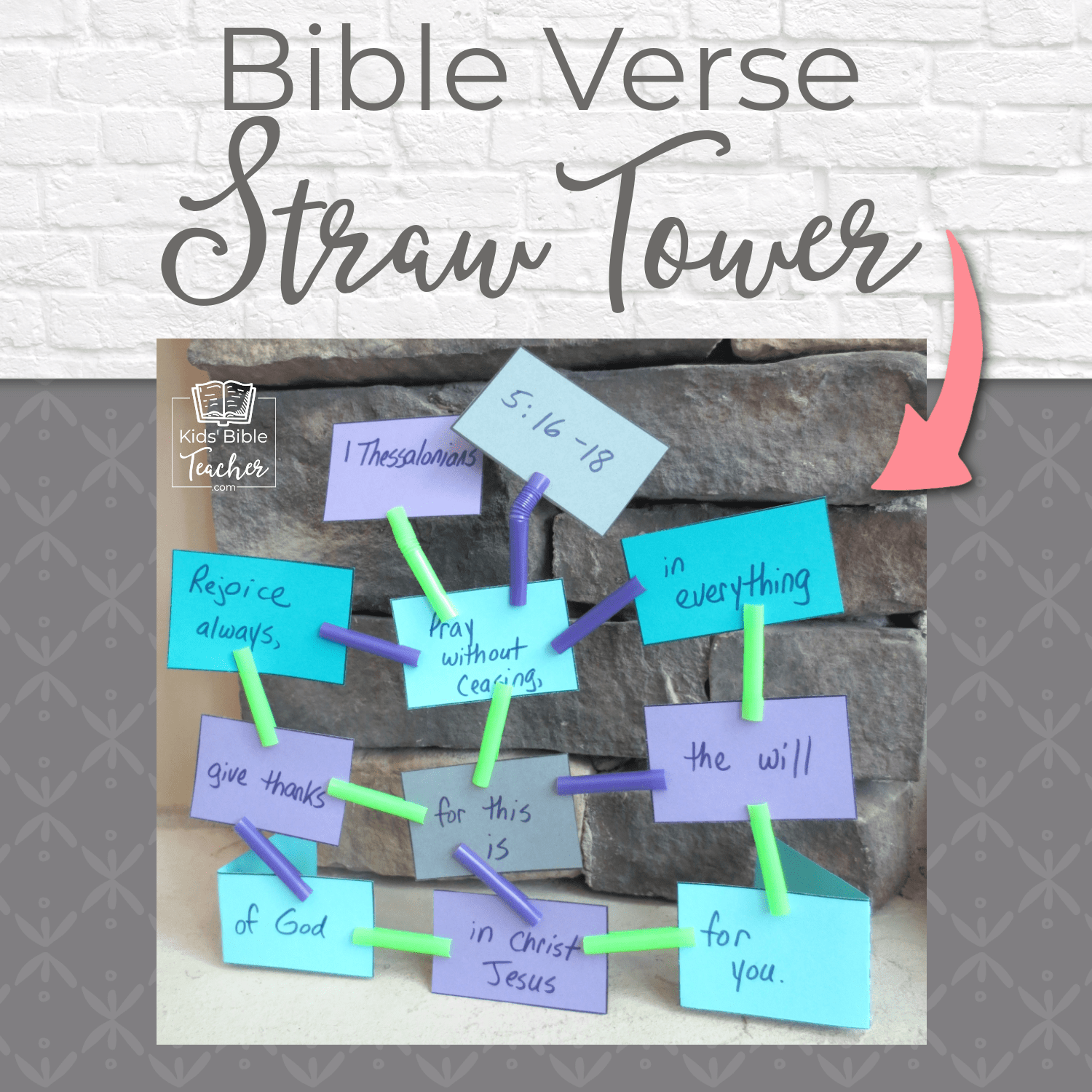 This project is super quick to pull together, but can be used in a variety of ways. It is a great way to encourage kids to memorize God's Word.
Bible Verse Tower Materials:
Four disposable drinking straws per child (Younger kids will do better with the thicker "smoothie" straws, but older kids can use the regular drinking straws. The bendable sections of bendable straws add even more fun.)
(One page per child is enough. This works best on cardstock, but it can also be done with regular computer paper.)
Scissors
Markers, crayons, pencils – anything to write with.
Bible Verse Tower Directions:
If age appropriate, have kids cut the cards out of the printable, cutting along the thick black lines. Do not cut the dotted lines.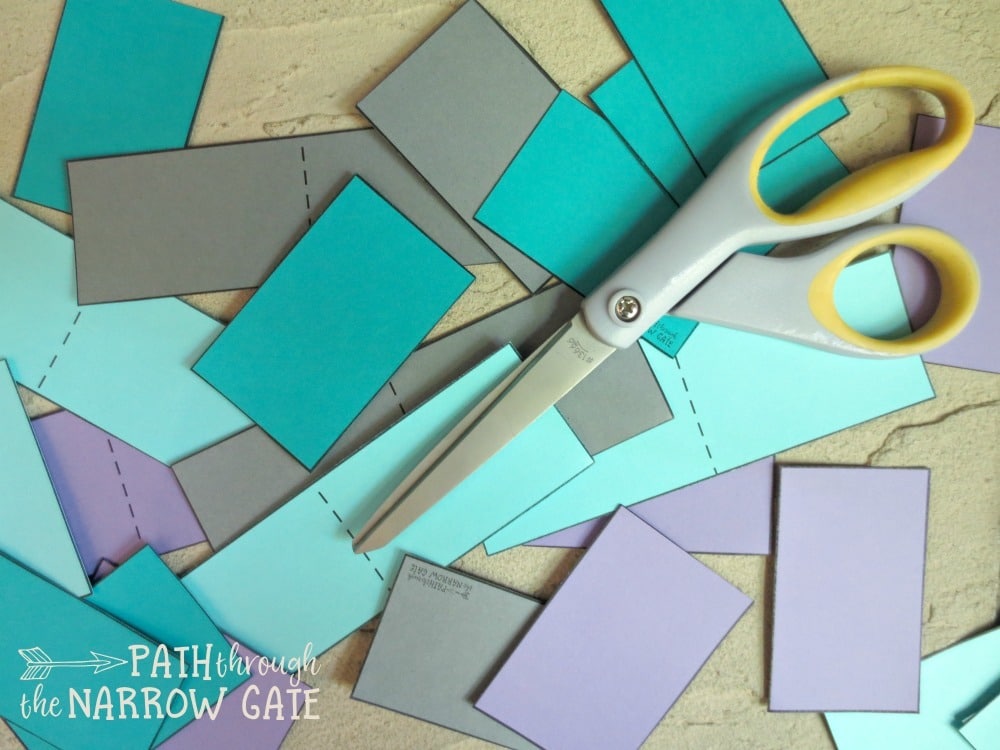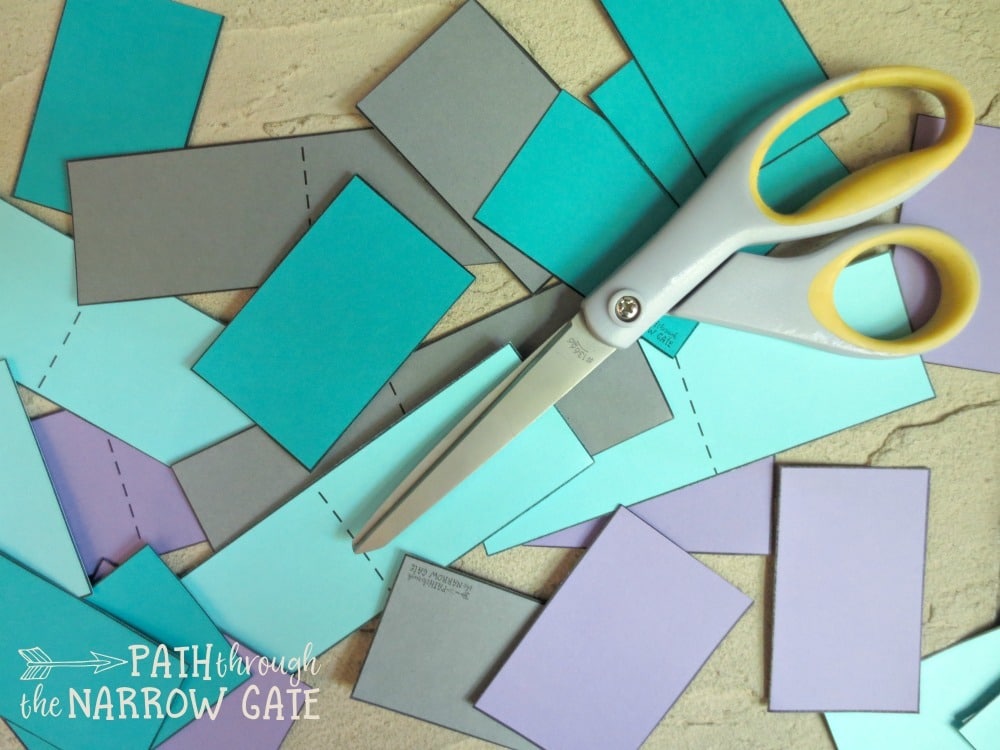 Cut the straws into approximately 1.5 inch pieces. If you are using bendable straws, save that bendable part.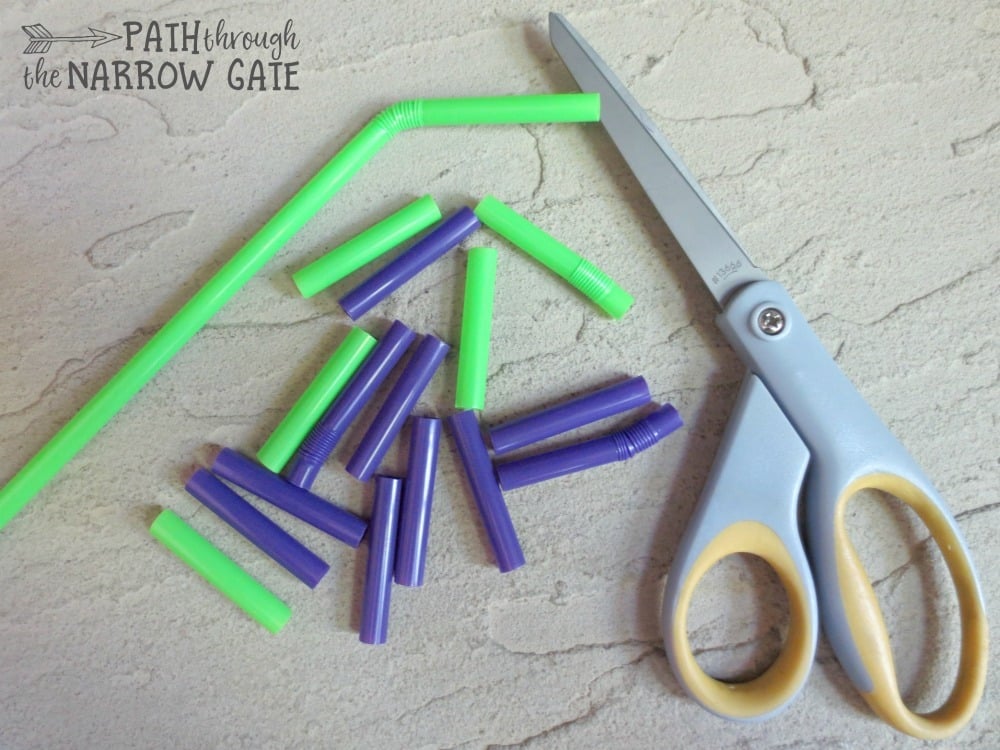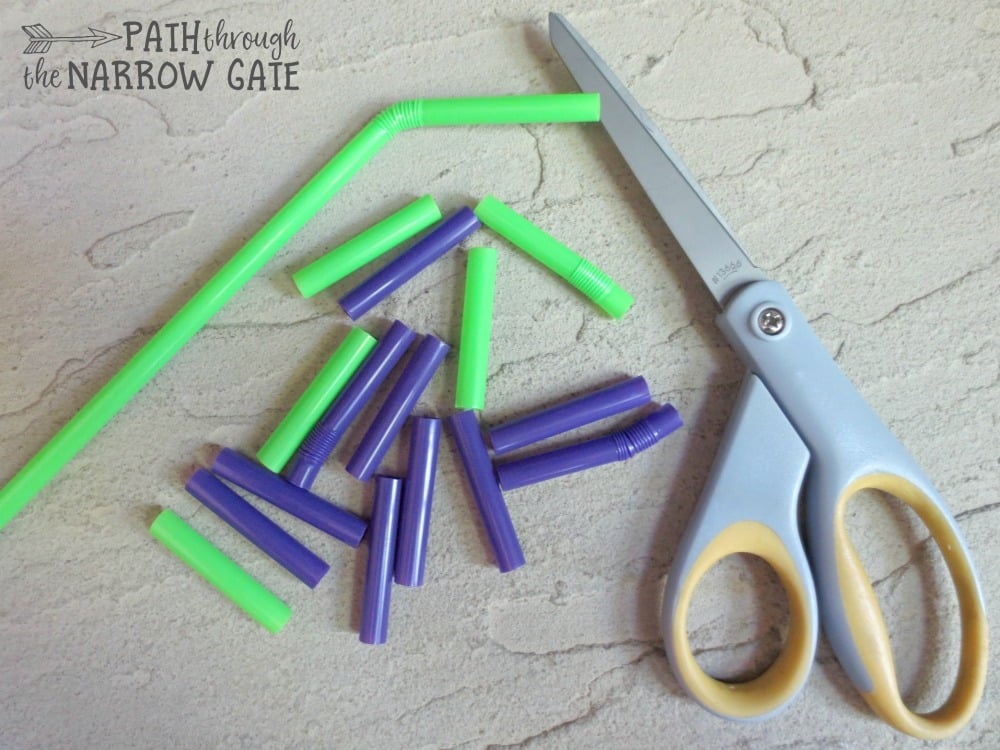 In each straw section, cut into the straw slightly on each side, make your cuts point toward each other. If you have kids do this, make sure they are using rounded scissors so they don't cut themselves. This part can get a little tricky.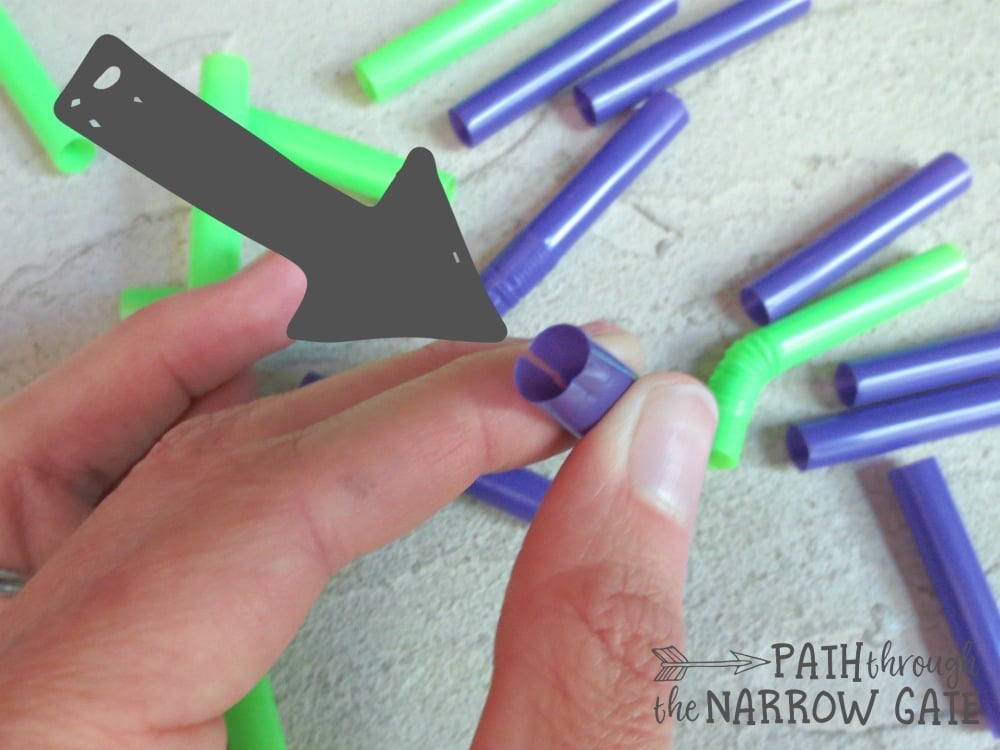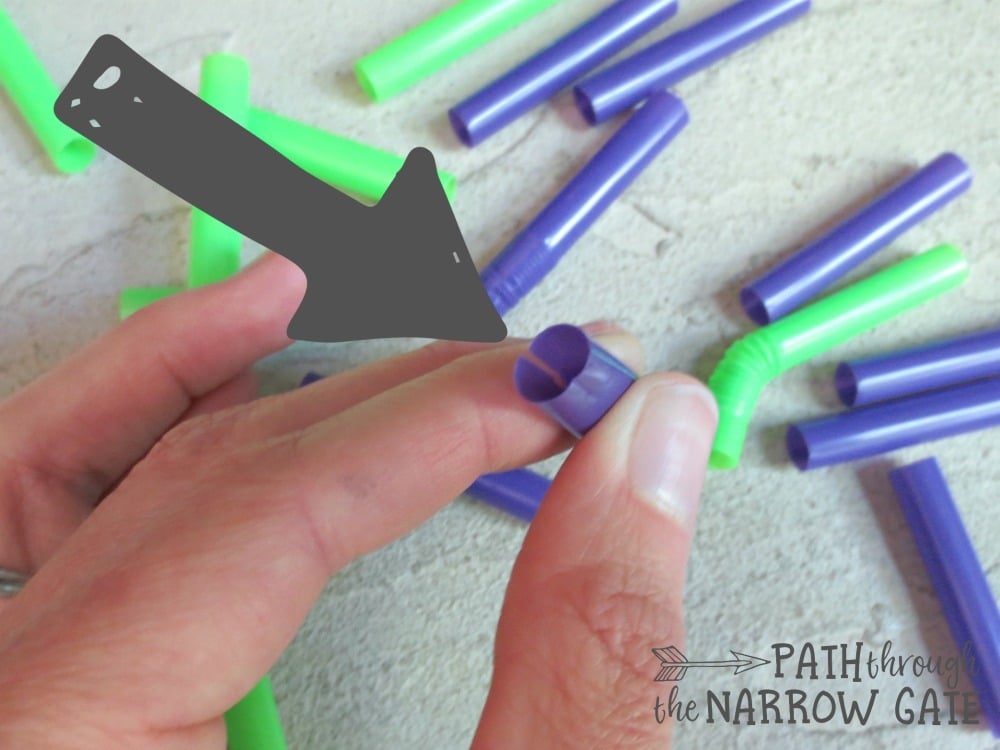 Once all of your straw sections are cut, it's time to play! Fold the longer rectangles along the dotted line. These pieces will make your foundation corners.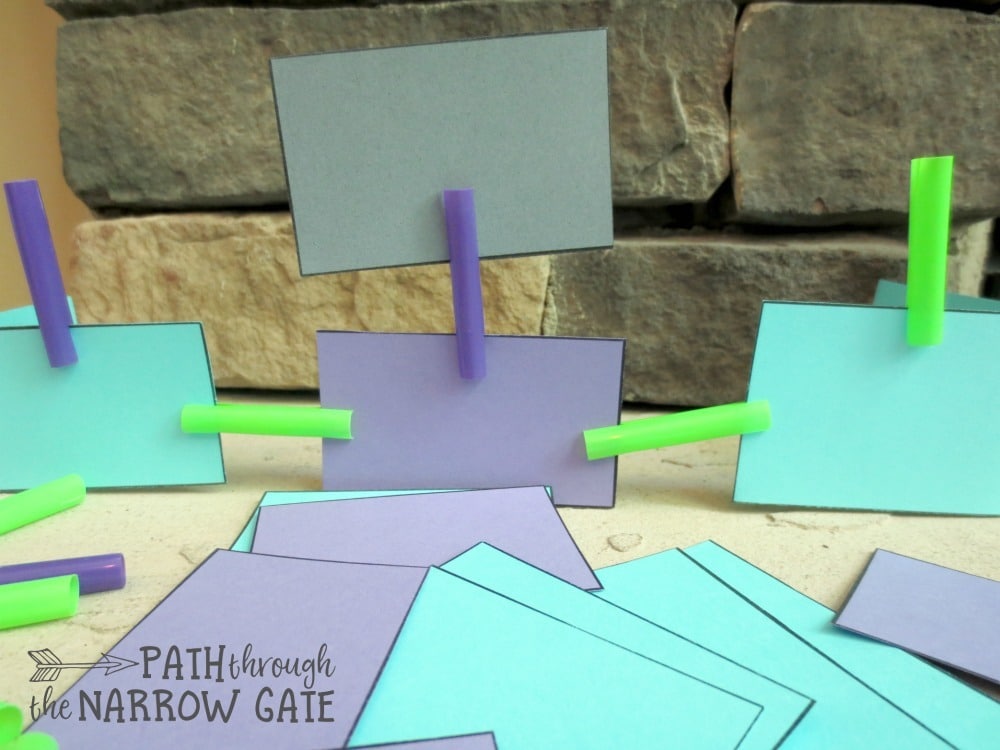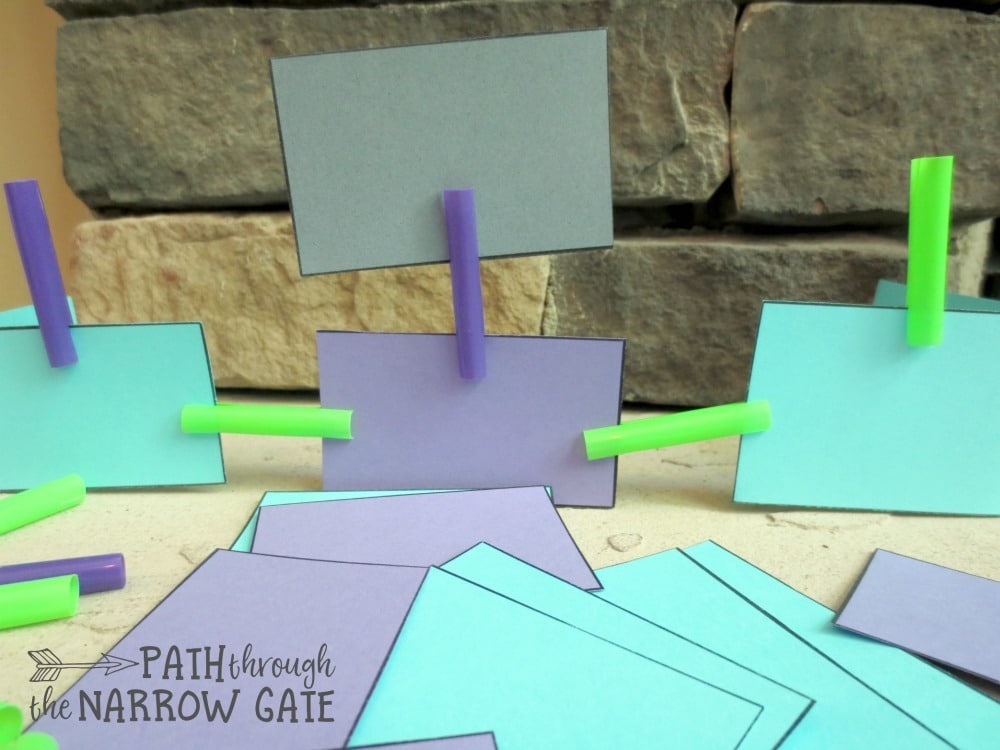 Encourage your kids to decide what kind of a structure they would like to make.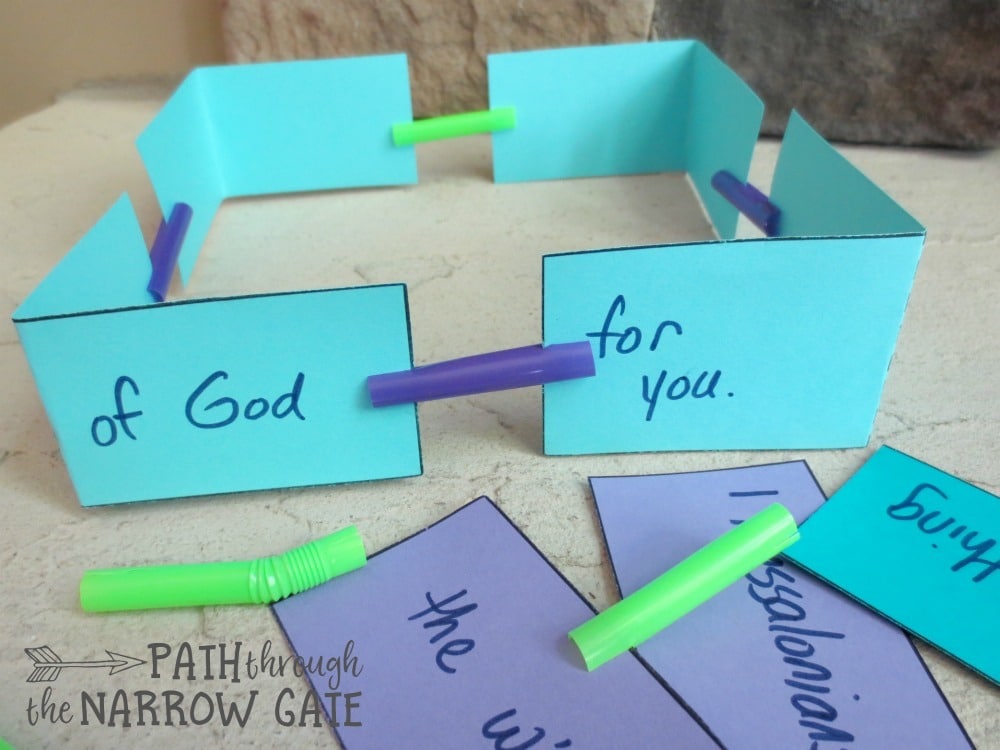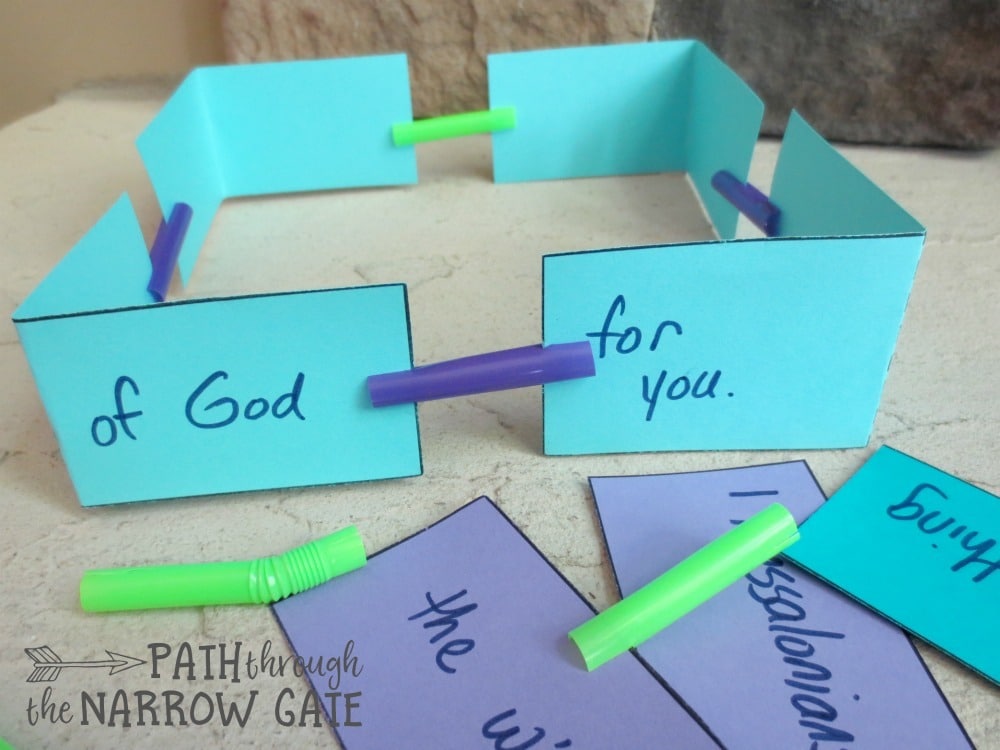 In the example above, you can see that I started building a smaller square tower, then realized that I left out a word.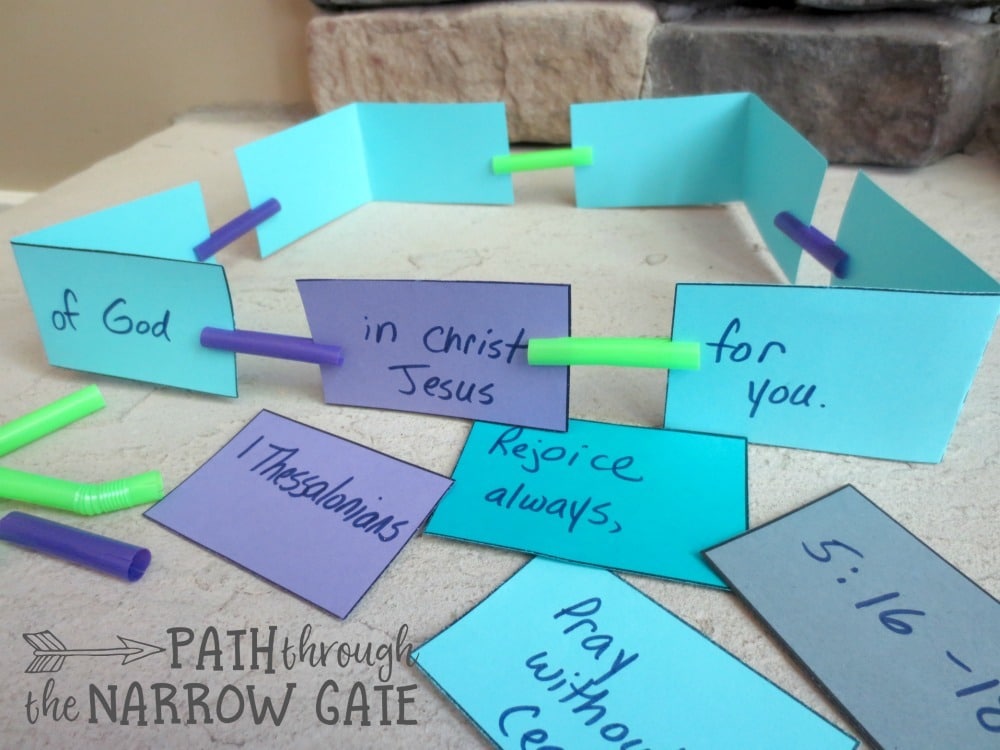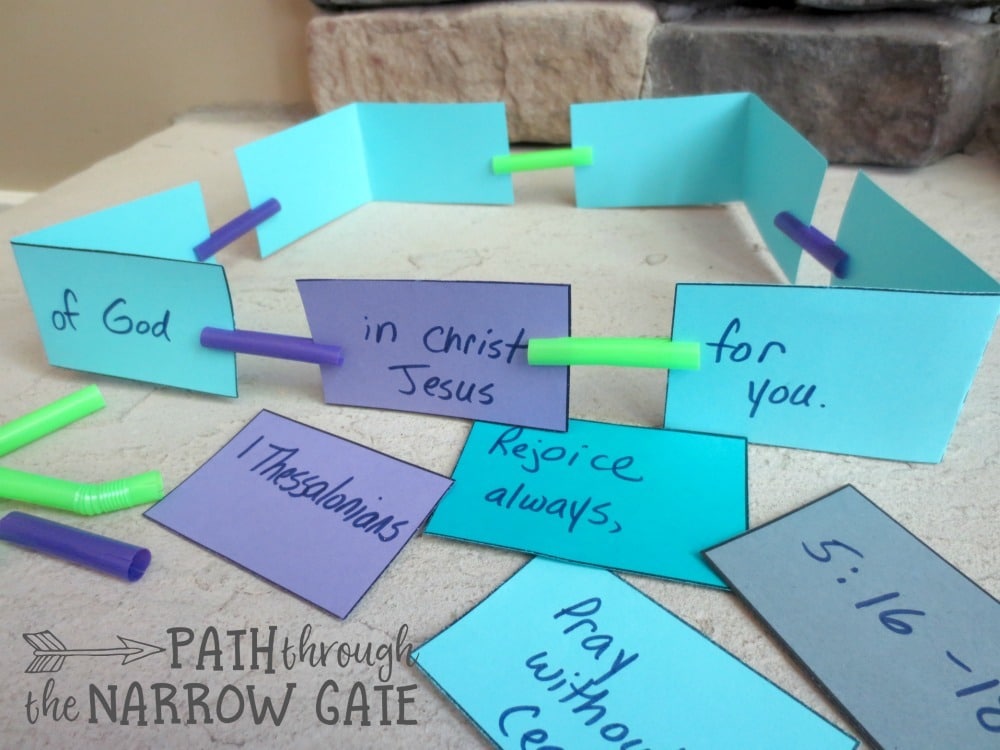 No problem! I added it back in.
Once your kids have an idea of what kind of tower they will construct, they can pull it back apart and write the words to their verse on the cards. For longer verses, they may need to write a couple of words per card.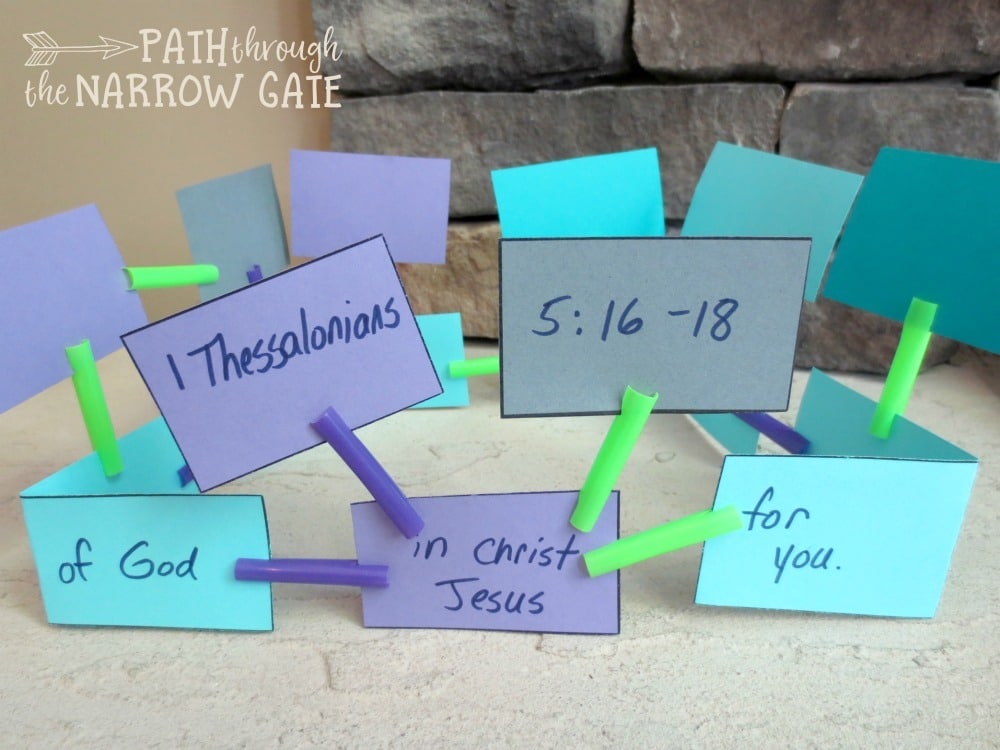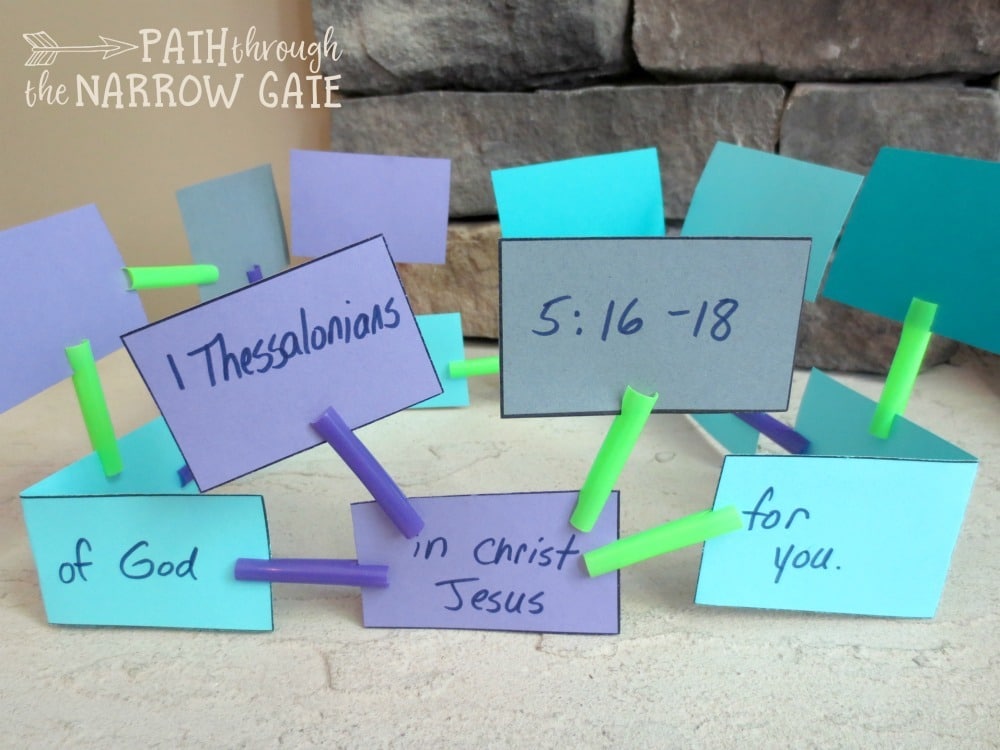 Short towers with wide bases are easiest to manage. The tower below has the words in order, wrapping around the 3-d shape.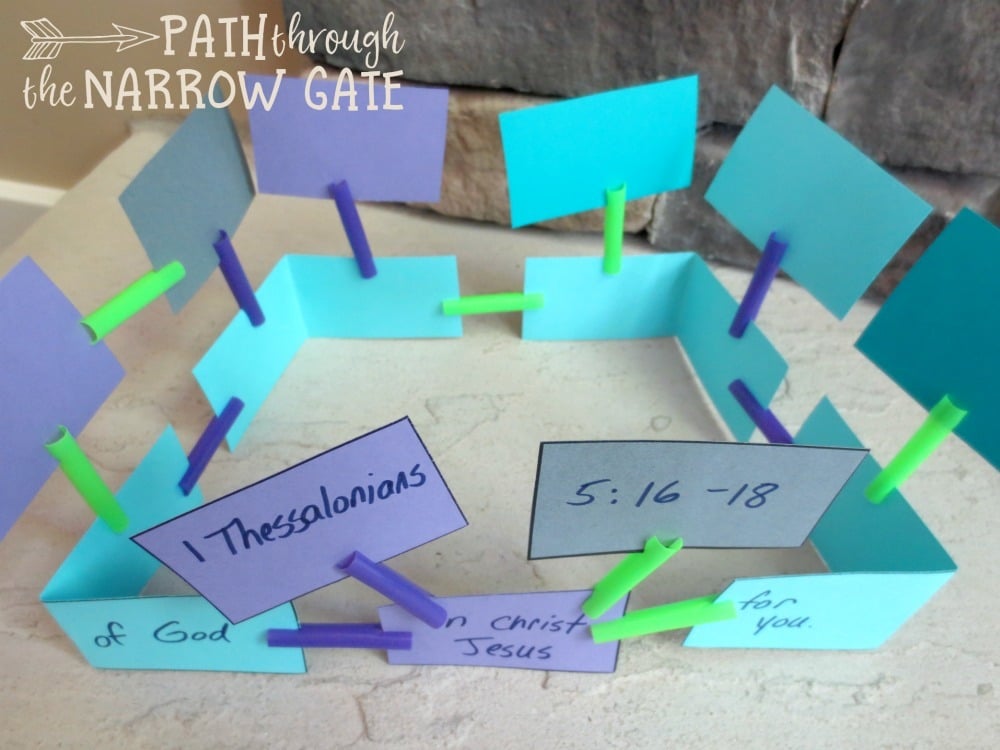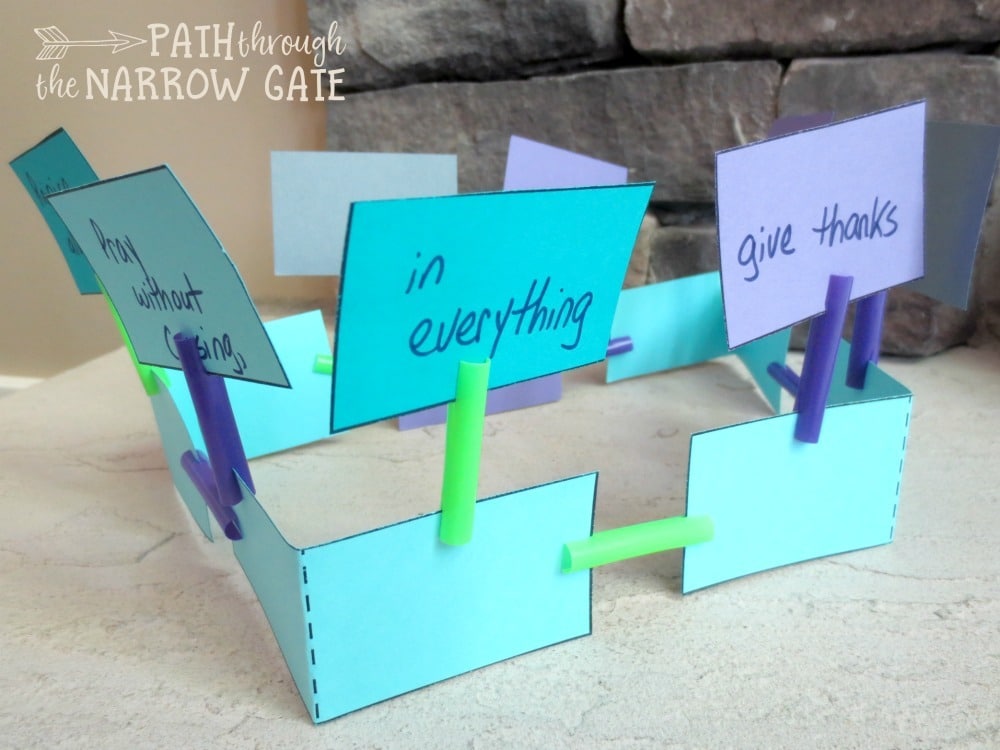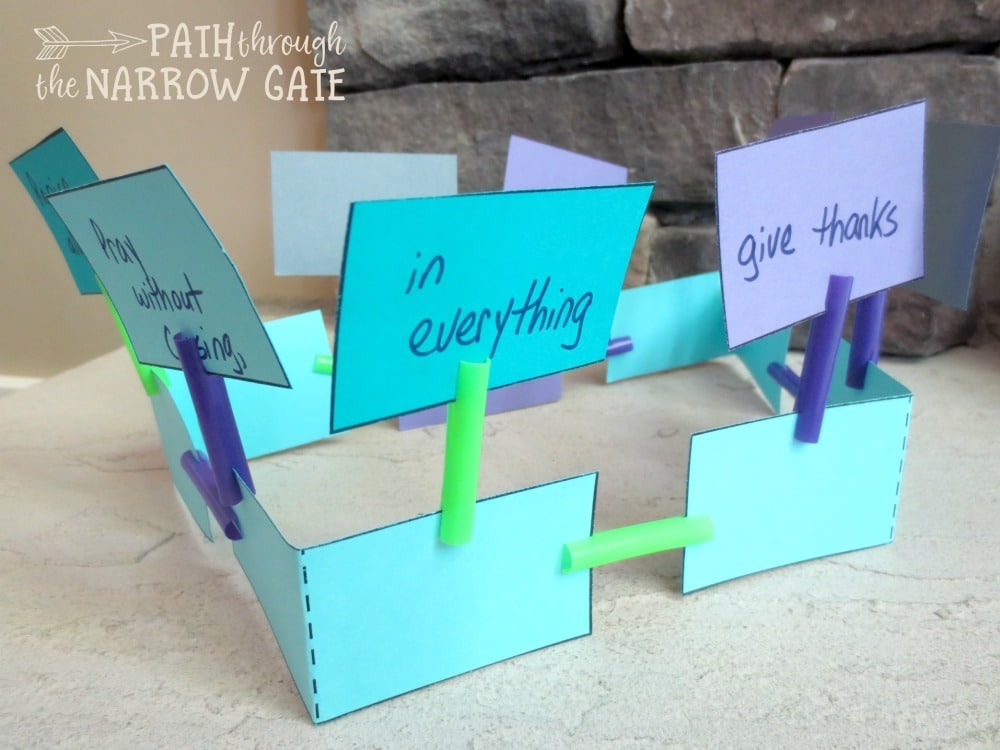 But, if you have older kids who are up for the challenge, tall towers are a definite possibility!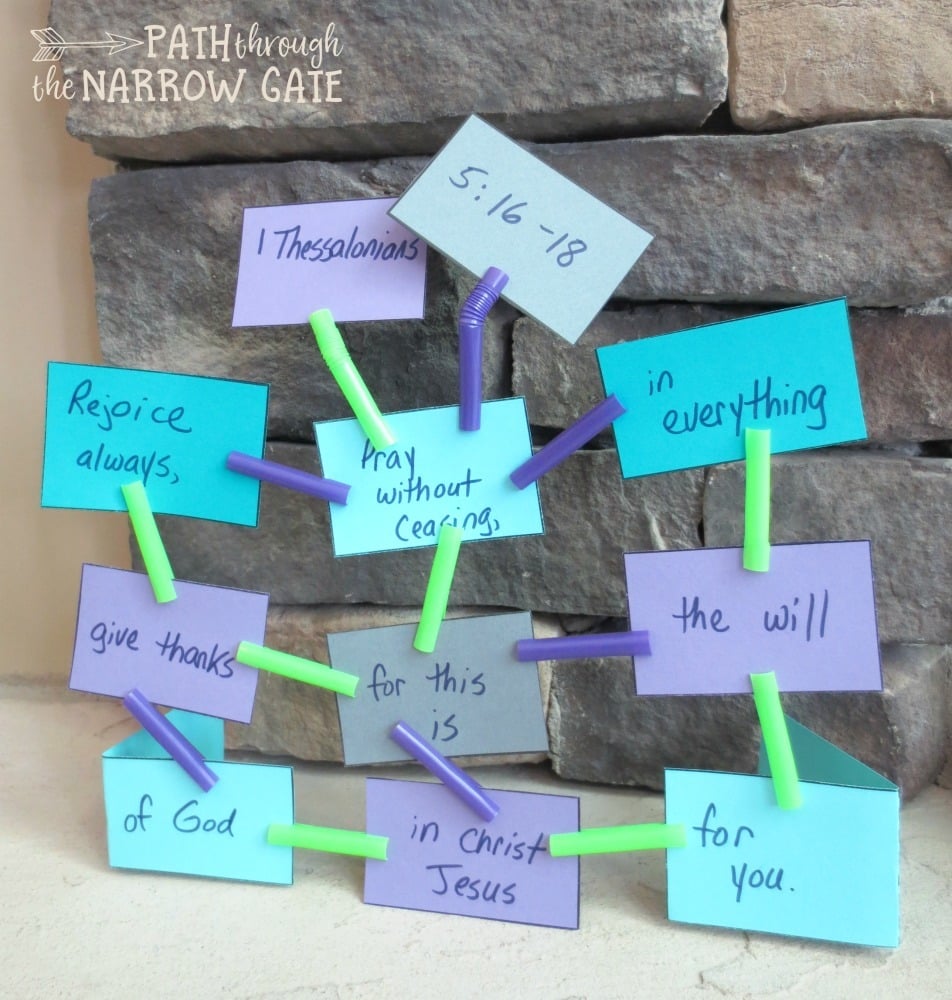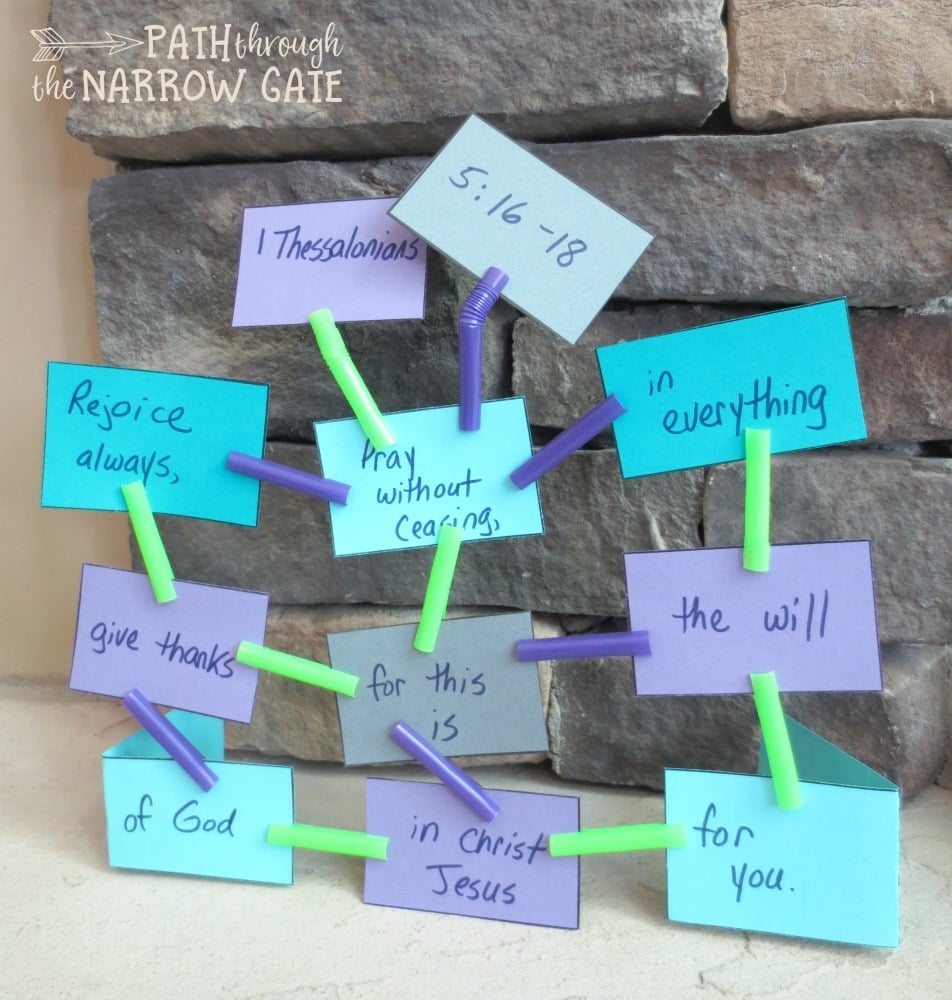 Encourage your kids to get creative with building these structures.
If you are a teacher, you could also make the pieces for these towers and store them in a ziplock bag. Encourage your students to put these together like a 3-d puzzle, getting the words in the right order.
You could even make this competitive by making two different colored sets, hiding the cards around the room, splitting your class into two teams, then racing to see which team can find all of the cards in their color and assemble the verse tower in order the quickest.
If you use this idea, I would love to hear how it goes, or what other suggestions you have for it. Please scroll down to comment.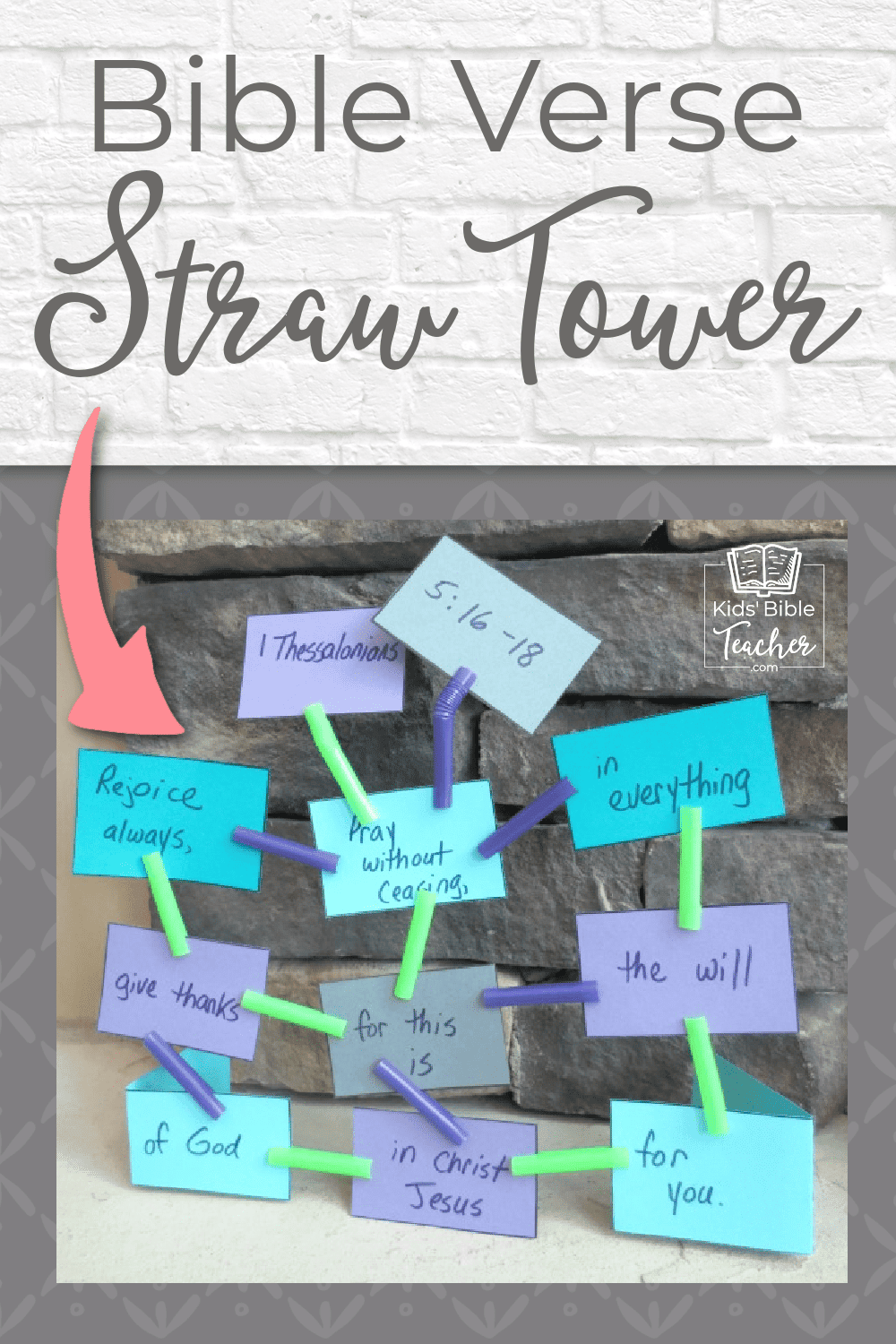 And, if you love this idea, don't forget to pin it on pinterest or share it on Facebook. That really helps me out!
May God bless you!