Are your kids up for a challenge? Have them find the books of the New Testament in this wordsearch. When it is finished, the leftover letters will help your kids discover why John wrote the Gospel of John.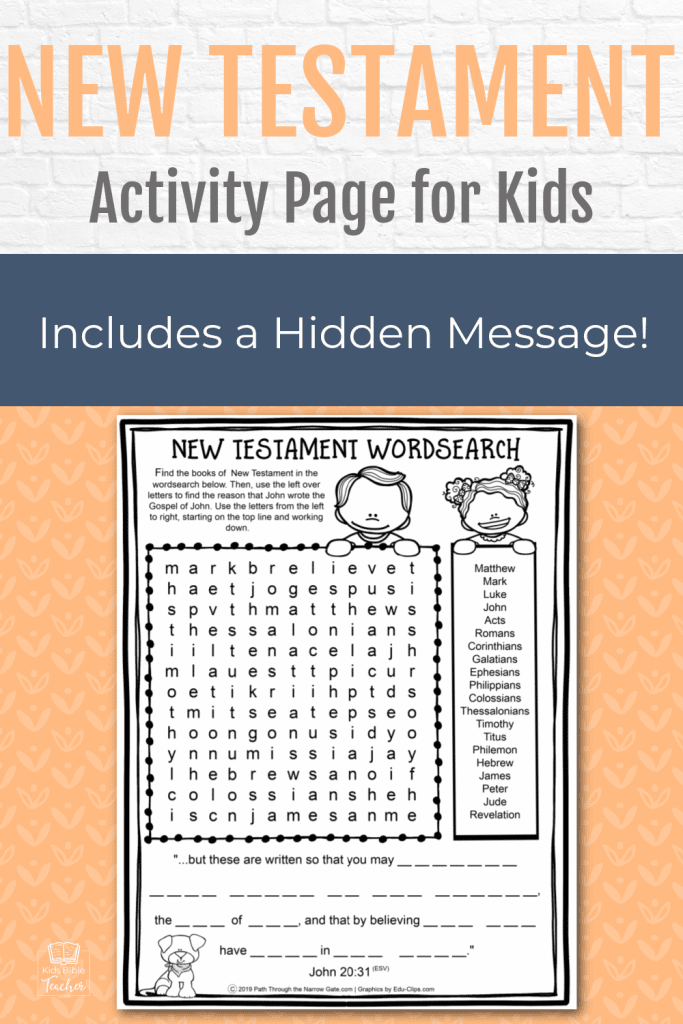 This FREE printable worksheet is perfect for use at home or in a classroom. Click the button below to download your own copy.

The download includes two pages – the first page is the wordsearch page, and the second page is the answer key.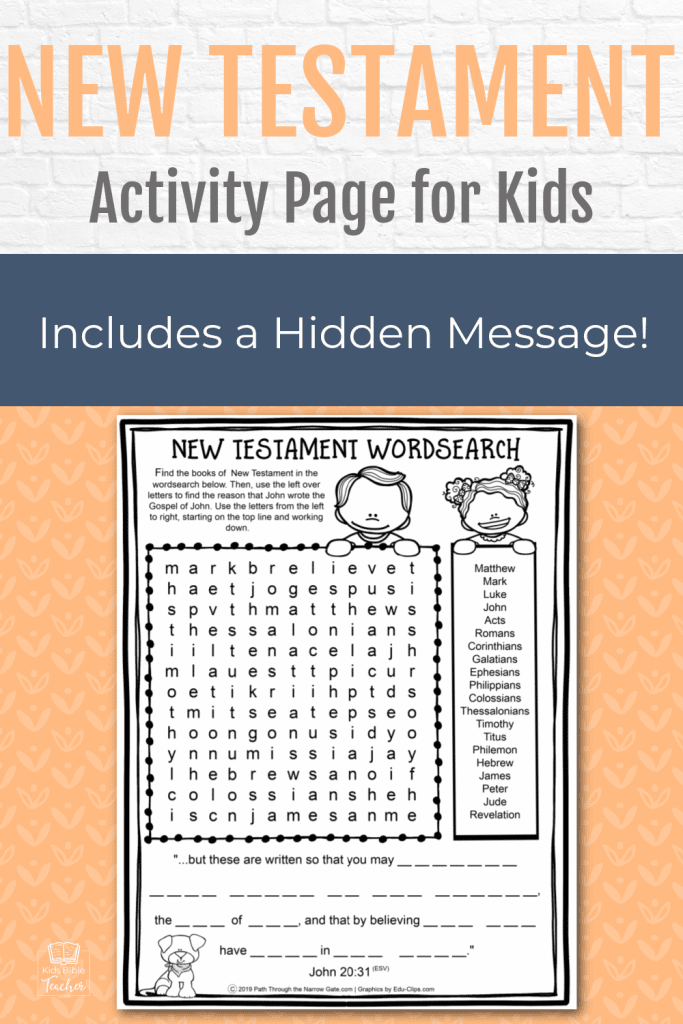 I would love to hear how you use this. If you would like to comment, please scroll down.
May God bless you!