Are you are looking for a super cute addition to an Easter basket, a fun alternative to an Easter egg hunt, a simple project for your kids to do over Easter break, or a fun craft for Sunday School?
If so, you will want to download and print this adorable set of 8 Easter Bible Verse Cards.

These Fun Easter Bible Verse Cards are the perfect way to remind your kids of the true meaning of Easter. They are super versatile and can be used in many ways.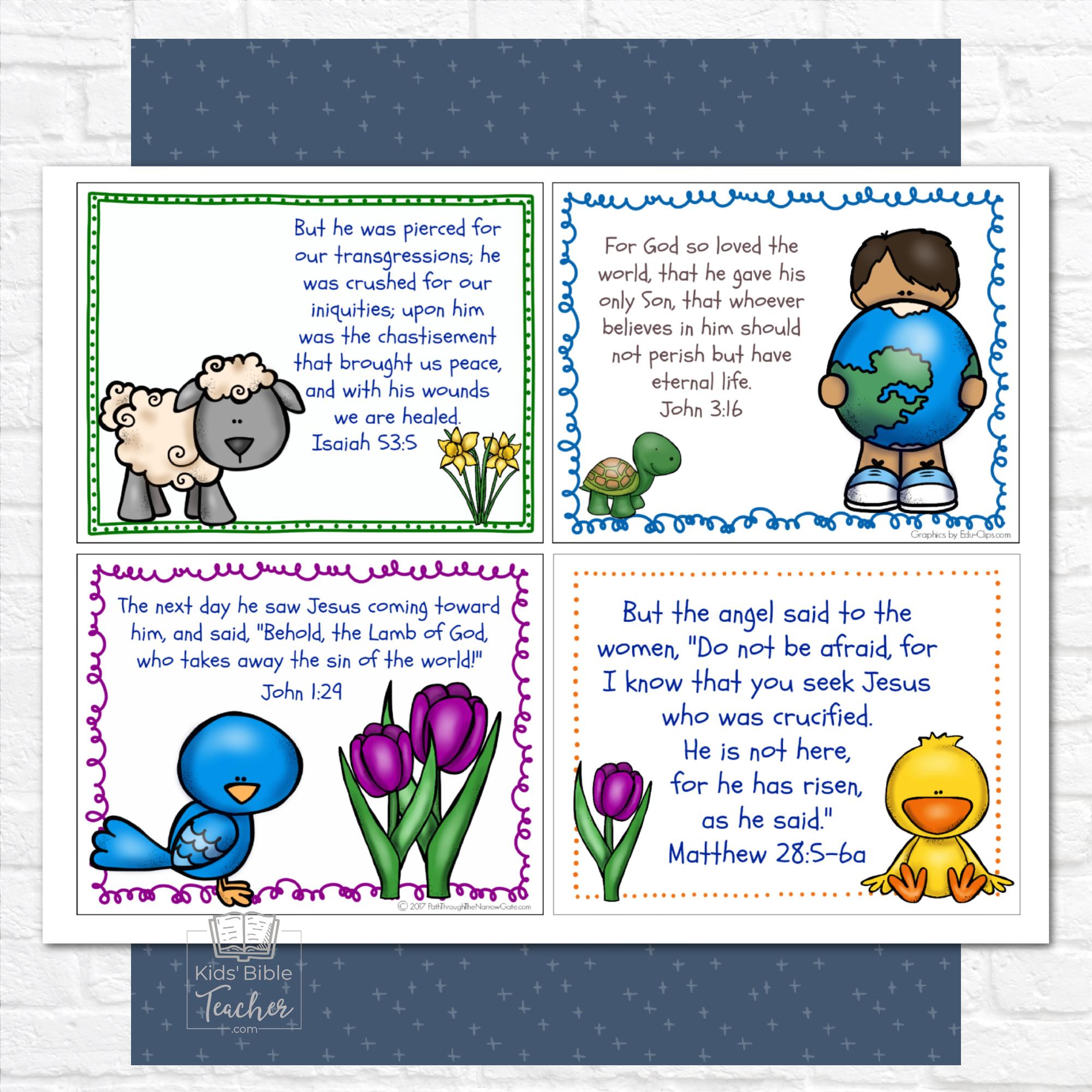 For example, you can:
Hide them around the house with little pieces of candy
Slip them under your child's pillow for an Easter morning surprise
Send them with a card that you are mailing to a child far away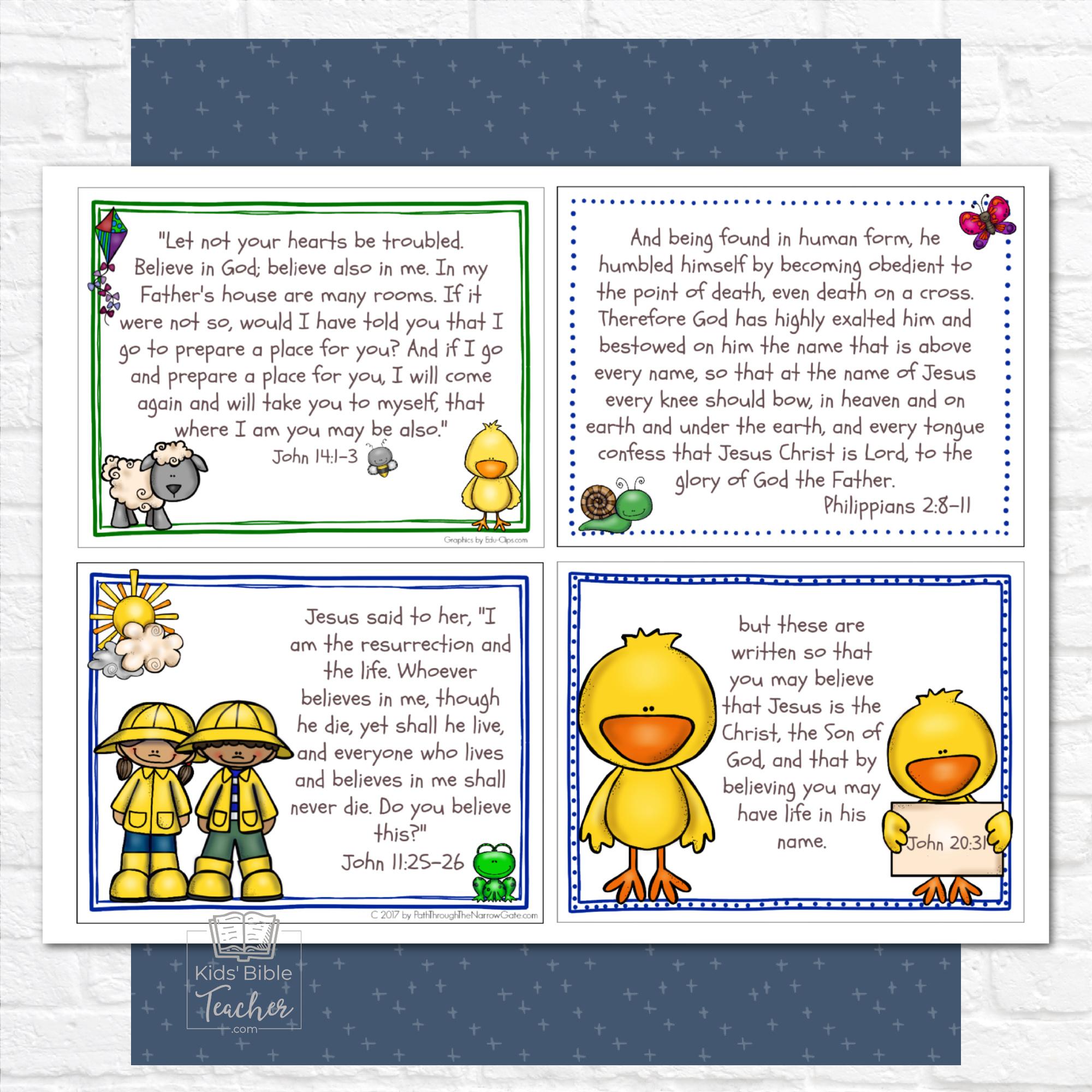 They can also be used in a classroom. Have your Sunday School kids cut them out, color them, and staple them into an adorable Easter Verse Booklet.
These cards come four to a page (for a total of 8 cards on two pages). They are available in three different Bible versions – King James Version, English Standard Version, and New International Version.
They also come in full color or black and white outline, perfect for a coloring craft!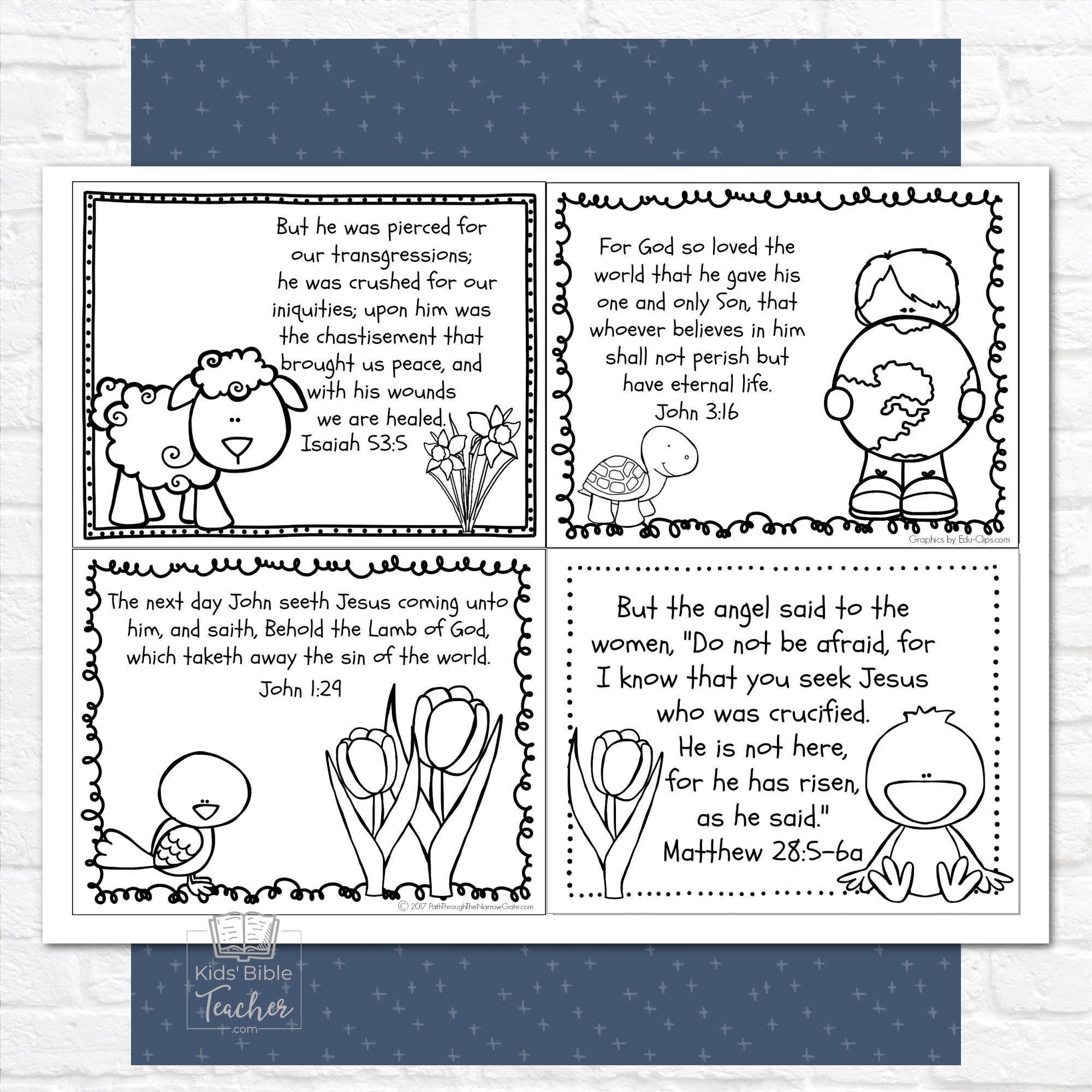 I would love to hear how you use these verse cards. Please scroll down to comment.
May God bless you this Easter!