Father's Day is coming up soon! Help your kids celebrate their dads with these masculine Father's Day Bookmarks, featuring Bible verses that dads will love!
These Father's Day Bookmarks make a simple project for kids. Click the links below to get your own FREE copies. Then, print out the templates. Have your kids cut the bookmarks out along the bold black lines.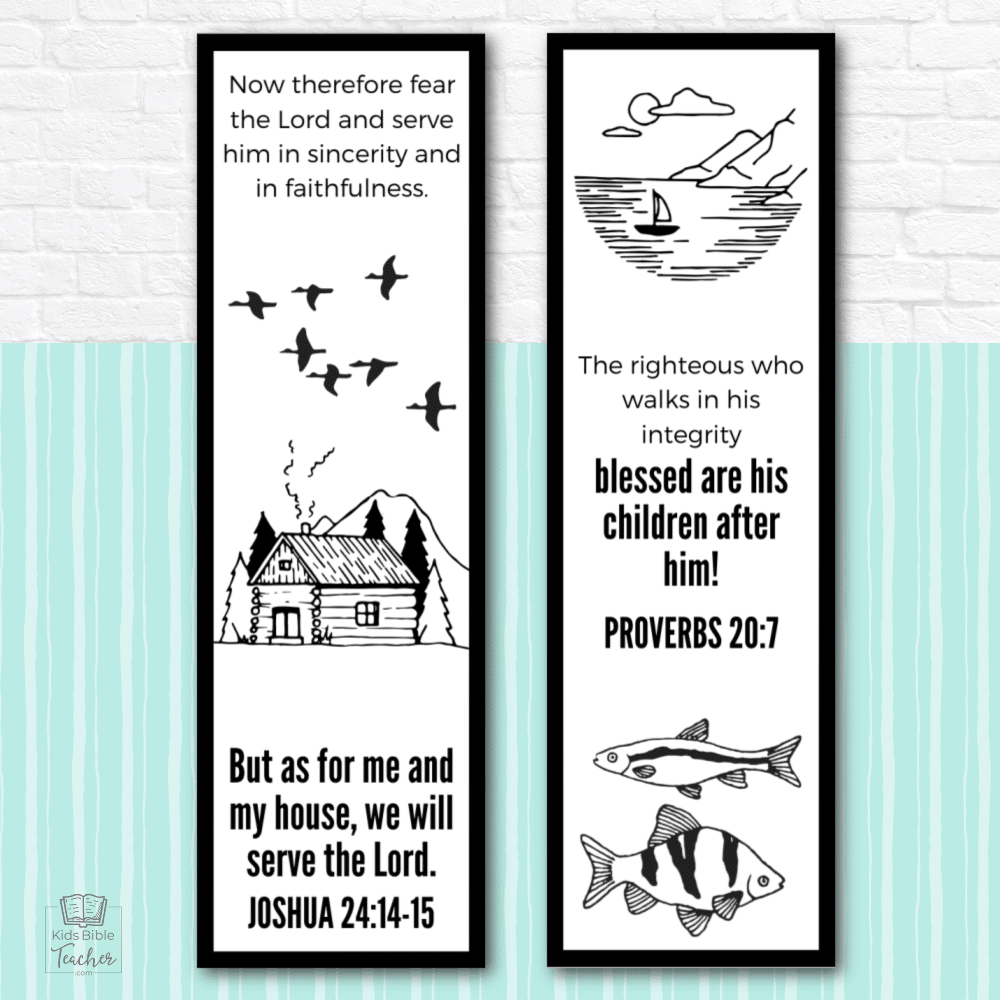 These bookmarks are beautiful when colored with colored pencils or markers. They can also be laminated to make them last even longer.
The bookmarks come in three different Bible versions – New International Version, English Standard Version, and King James Version. The bookmarks feature these verses: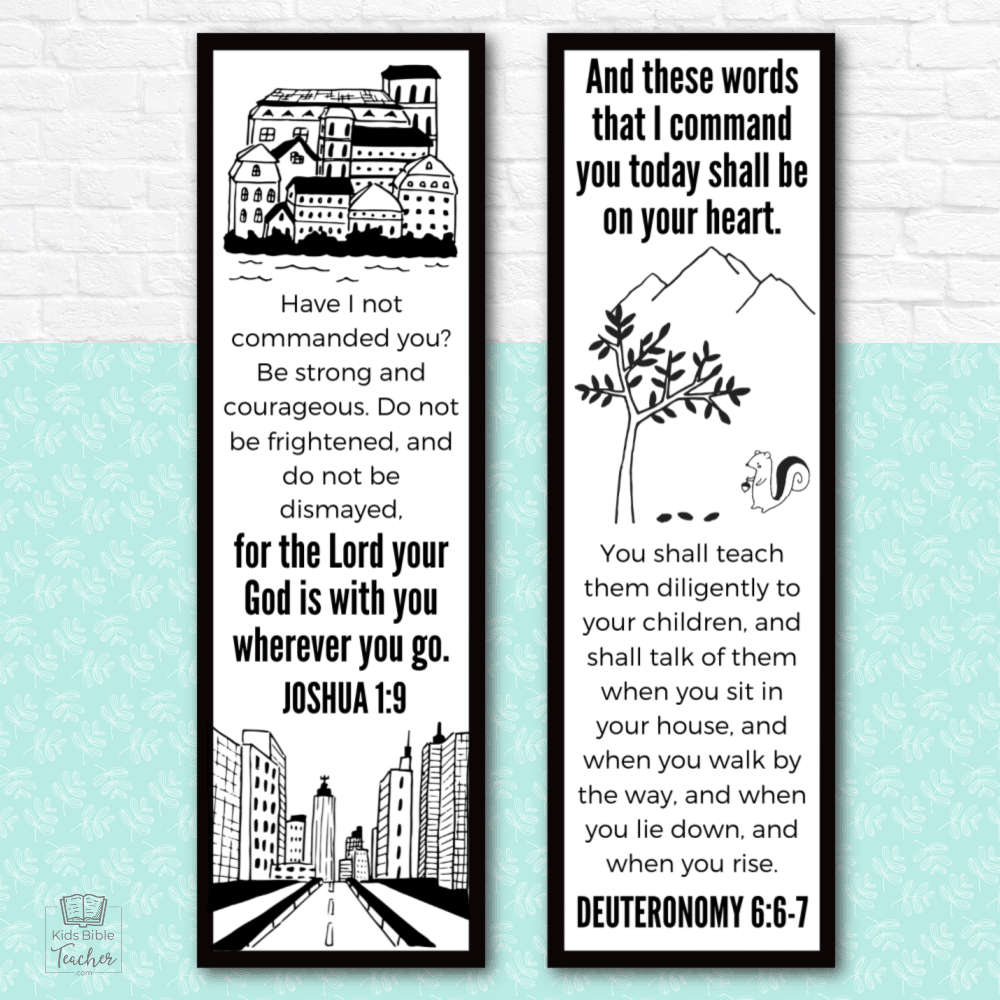 "Have I not commanded you? Be strong and courageous. Do not be frightened, and do not be dismayed, for the Lord your God is with you wherever you go." Joshua 1:9
"And these words that I command you today shall be on your heart. You shall teach them diligently to your children, and shall talk of them when you sit in your house, and when you walk by the way, and when you lie down, and when you rise." Deuteronomy 6:6-7
"Now therefore fear the Lord and serve him in sincerity and in faithfulness.
But as for me and my house, we will serve the Lord." Joshua 24:14-15
"The righteous who walks in his integrity—
blessed are his children after him." Proverbs 20:7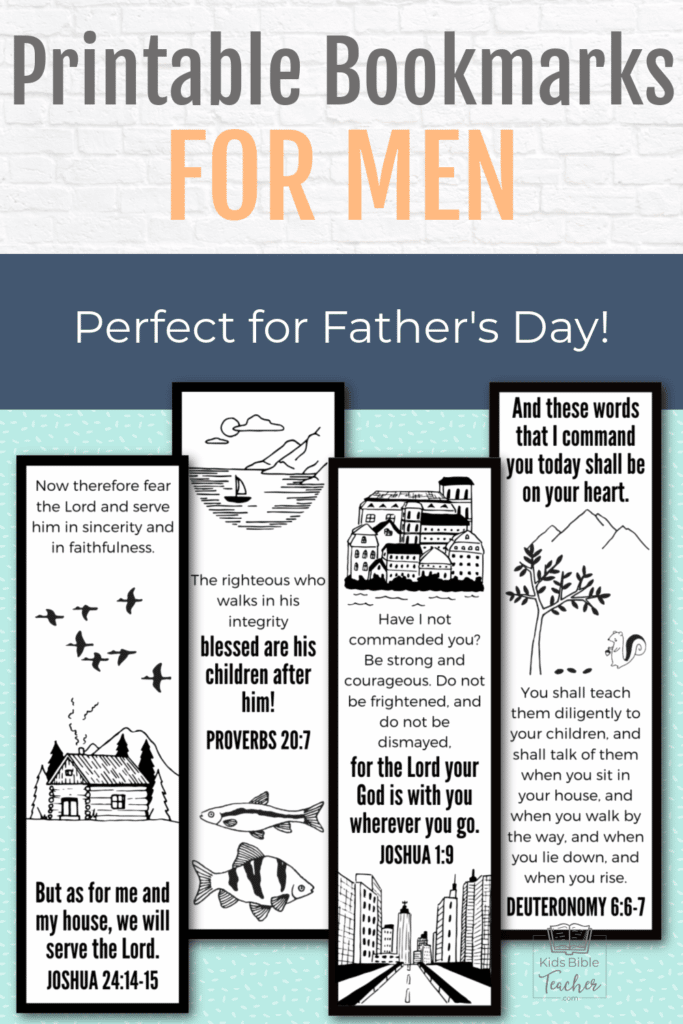 Will you use these Father's Day Bible Verse Bookmarks? If so, I would love to hear how you use them. Please scroll down to comment.
May God bless you!