How much do your kids know about Fathers in the Bible? Find out with these fun fathers in the Bible activity pages!
If you are looking for a fun activity for your students or your own children this Father's Day, look no further! These printable Father's Day Activity Pages will test your kids' knowledge of Biblical fathers with a spaghetti maze, crossword puzzle, and word search. There is also a coloring page for younger kids!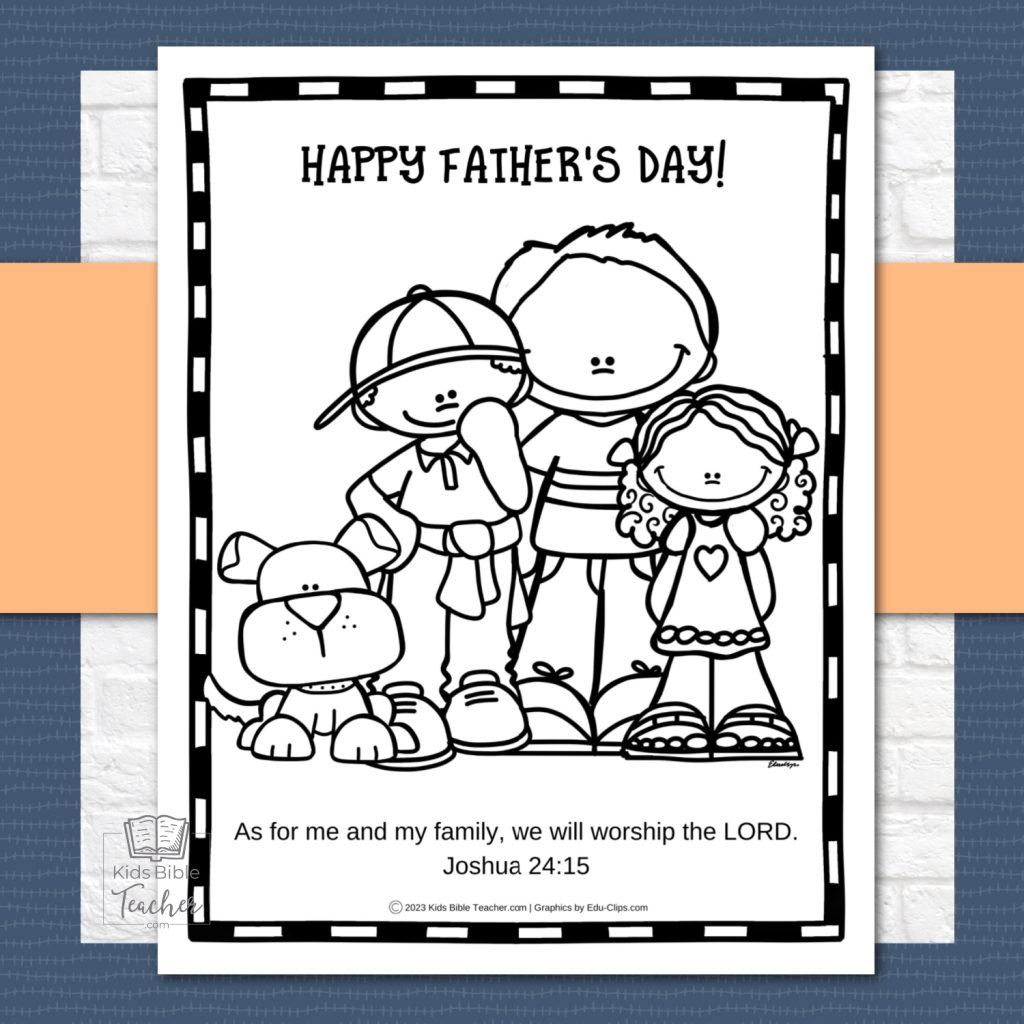 These Father's Day Activity Pages come in three levels. The first level features a sweet picture to color for young children.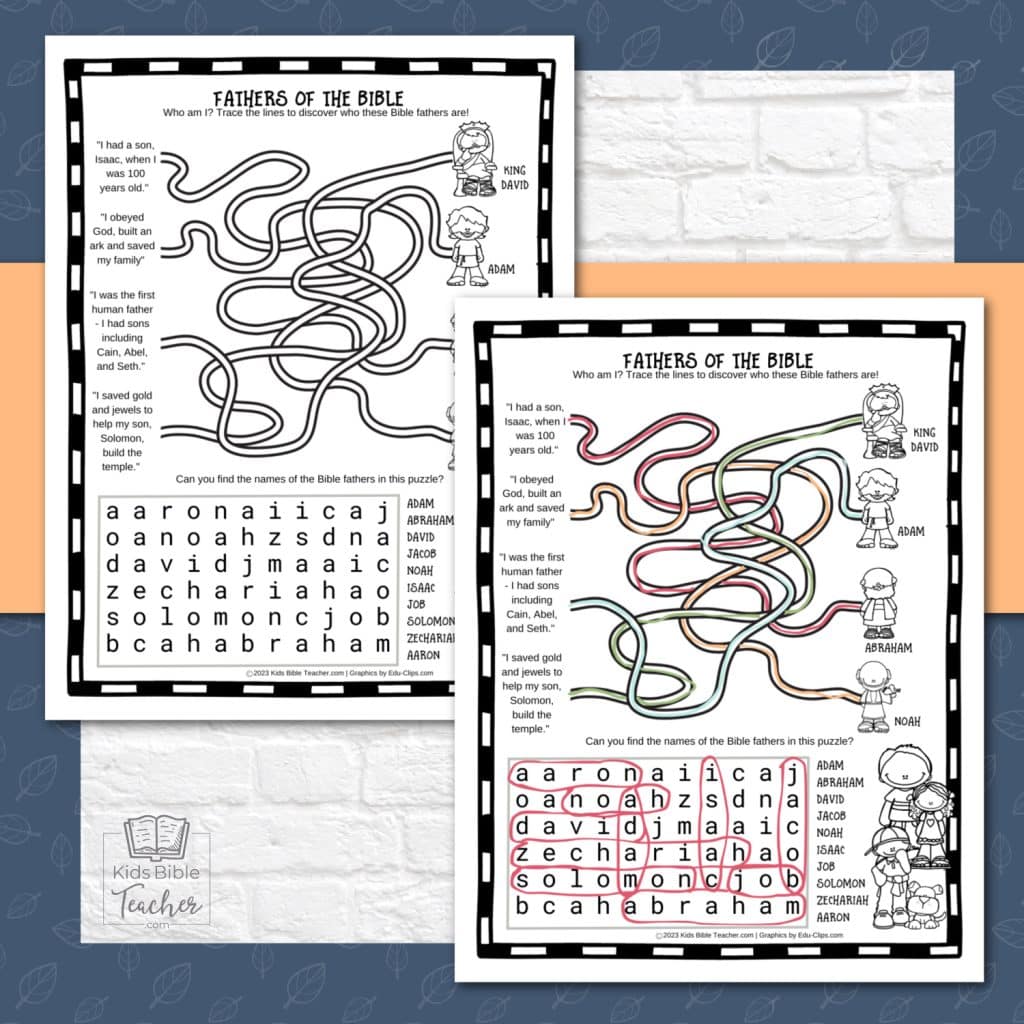 The second level includes two activities – a spaghetti maze activity, matching the clue to the correct Bible father and a word search of some famous fathers from the Bible.
The third level includes a crossword puzzle and clues, with Bible references to help your kids if they get stuck.
Can your kids figure out the Bible fathers from these clues?
Who was the first priest and the father of the priests of Israel?
Which two fathers in the Bible shared a name AND rescued their families by going to Egypt?
Which father had 7 sons and 3 daughters and gave his daughters an inheritance with his sons?
Who saved up gold, jewels, and building materials to help his son build the temple?
Who had twin sons – Jacob and Esau?
Who was the father of the 12 sons of Israel?
Who built an ark and saved his family?
Who had a son named Isaac when he was very old?
Who called God his father and had three sons – Cain, Abel, and Seth?
If your kids get stumped, no worries! Every clue includes a bible reference so your kids can find the answers for themselves if they don't know them off the top of their heads.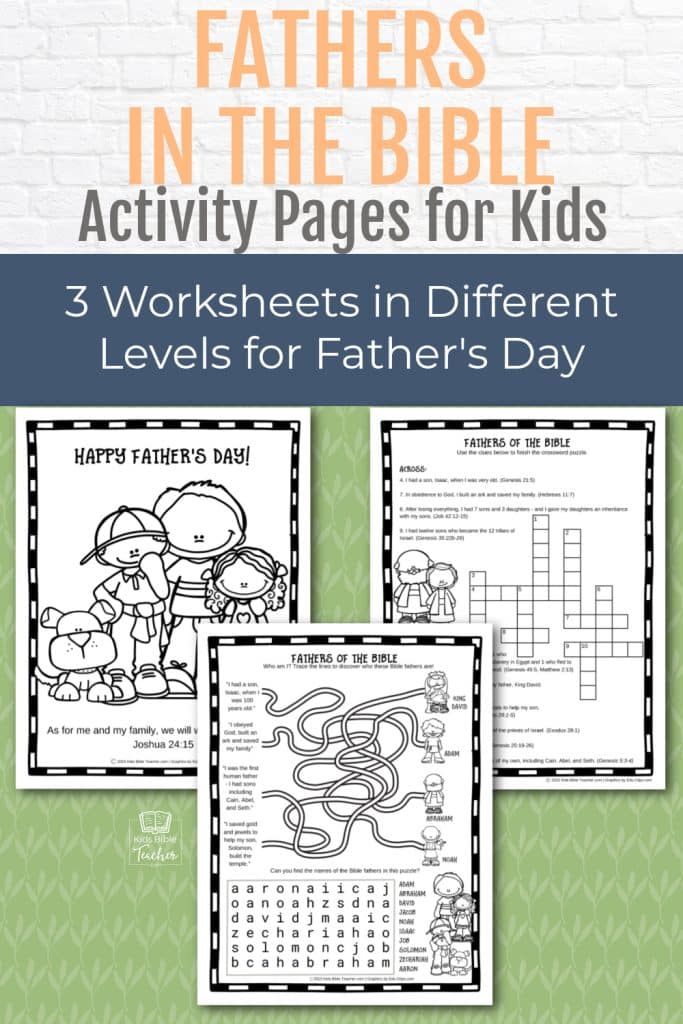 If you use these pages, I would love to hear what you think. Please scroll down to comment.
May God bless you!