Do your kids struggle with worries and fears? Encourage them to look to God – with this easy to make paper globe, featuring 20 different Bible verses.
These paper globes are enjoyable to make and entertaining to play with or beautiful to use as decorations. The verses are truly inspirational, especially for kids (or adults!) who are struggling with anxiety and fear.
This simple craft requires only two printable pages, scissors, and glue. It's perfect for home or Sunday School use.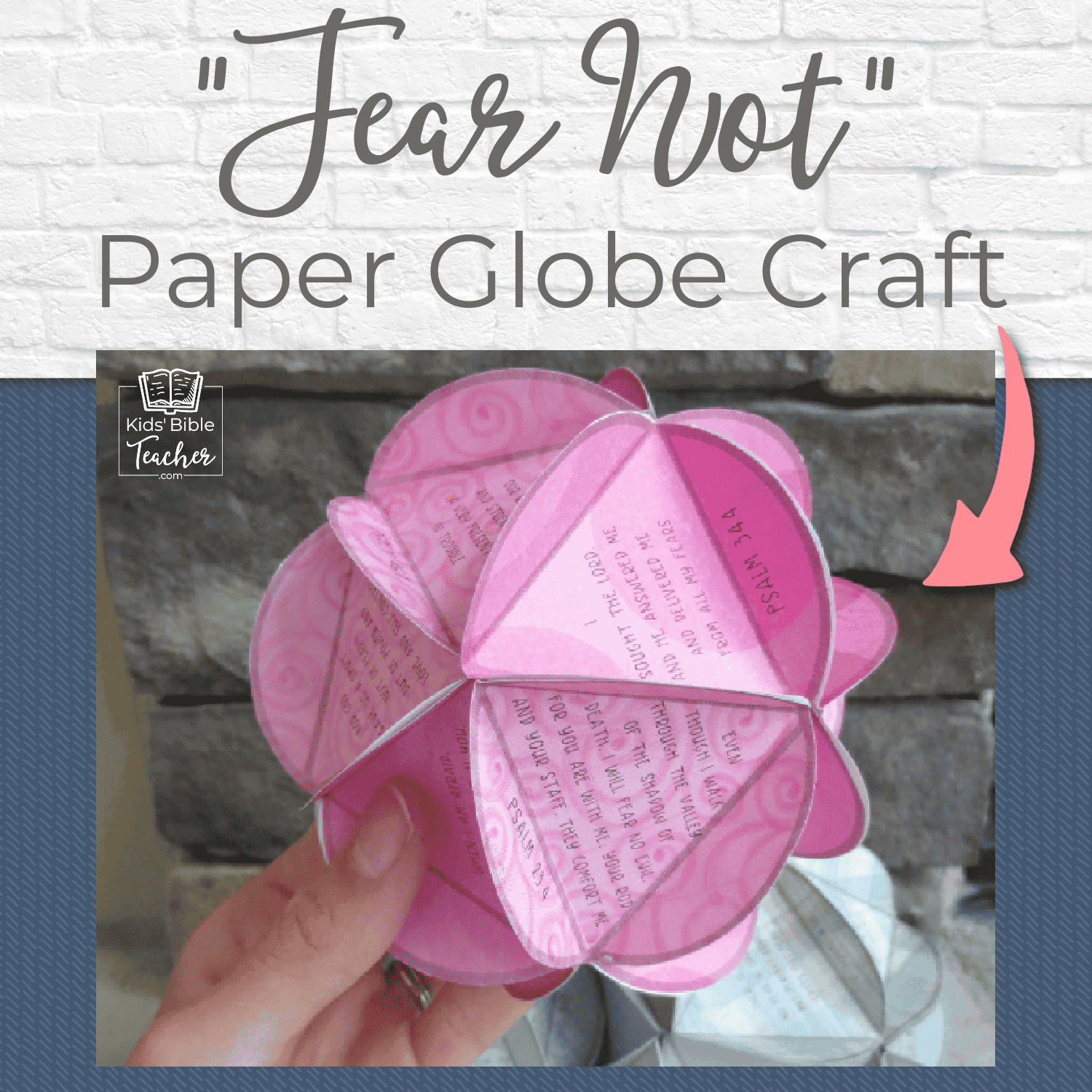 Materials need for the Paper Globe Craft:
Scissors
Glue (stick or white)
Verse Printables (two pages, click below to print in your preferred Bible version)

Instructions for Paper Globe Craft:
Step 1: Print out the two verse pages. You can use regular copy paper or scrapbook paper (8.5 X 11 inch size).
Step 2: Cut out each circle.
3. Fold the circles into triangles by folding the sides in over the printed lines.
4. Glue 10 of the triangles into a straight line, alternating right side up and upside down triangles.
5. Glue five of the triangles into a circle, all top points of the triangles coming into the center. Glue the remaining five triangles into a second circle.
6. Glue the ends of the line of ten together to make a "ring".
7. Glue one "circle" to the "ring", matching the five flaps. Glue the second "circle" to the other side of the ring, completing the globe.
That's it! Your verse ball is done. Now, you can use this beautiful ball as a decoration, store it on your nightstand to remind yourself of God's promises when your heart is fearful, or play with it like a ball.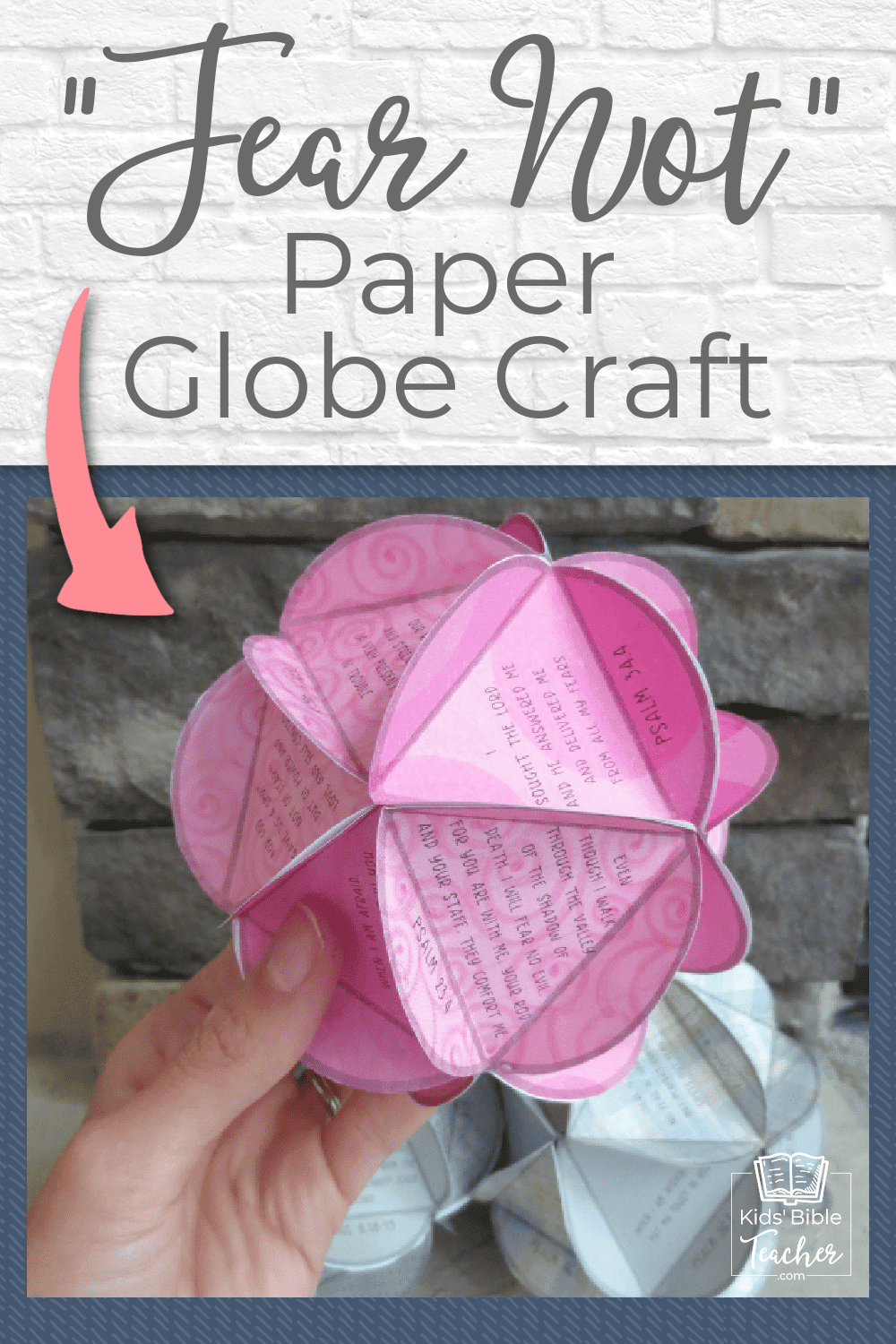 Now it's your turn! Will you be making these "Fear Not" Bible verse paper globe crafts? Do you have any other ideas for them? I would love to hear from you!
May God bless you.