This free printable birthday card is a great way to show your kids how much you really care. Perfect to print and have on hand!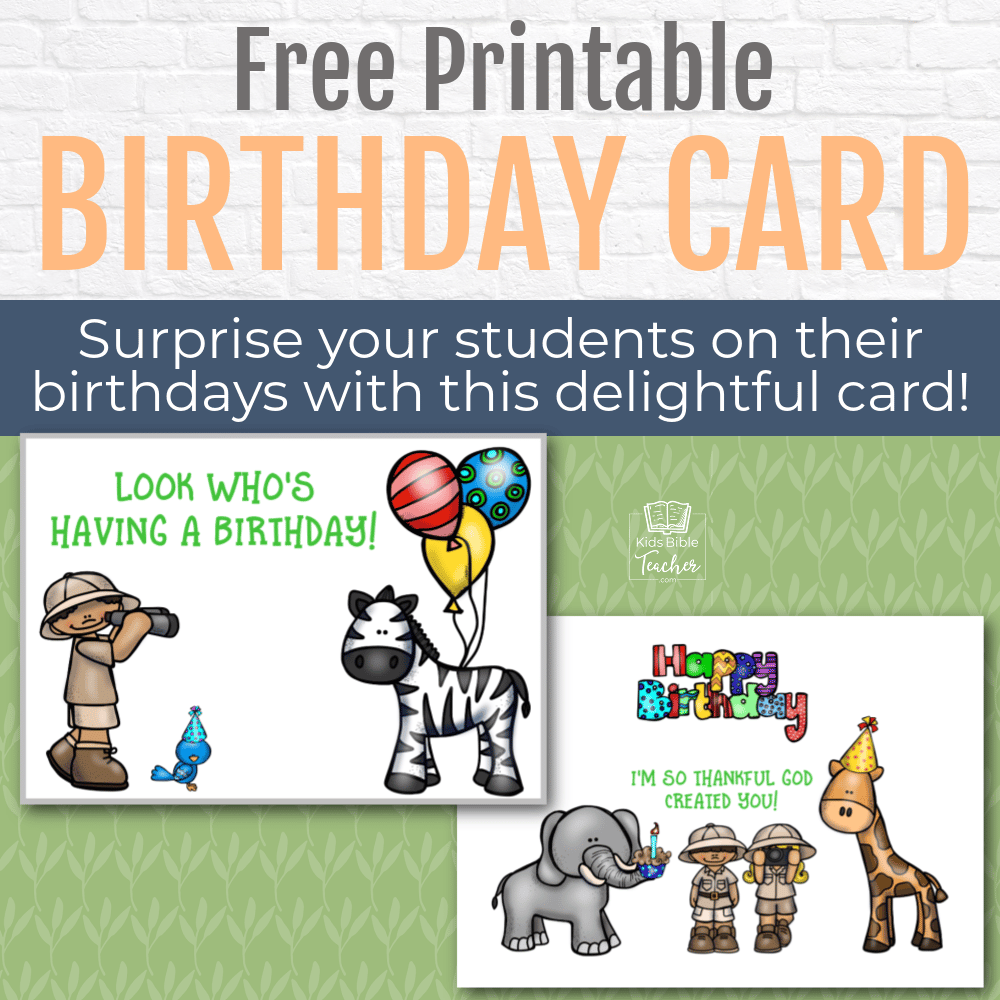 I always enjoy celebrating my Sunday School students on the Sunday closest to their birthdays. Unfortunately, it's easy to forget! That's why I love this free printable birthday card.
It is so easy to print and fold multiple copies and place them in envelopes. Then, when you have a student who is having a birthday, pull one of the cards out of your folder, sign it, have other students in your class sign it if desired, and give it to the birthday student or mail it to their house!
Store bought cards are expensive – which is another reason that I love printable cards!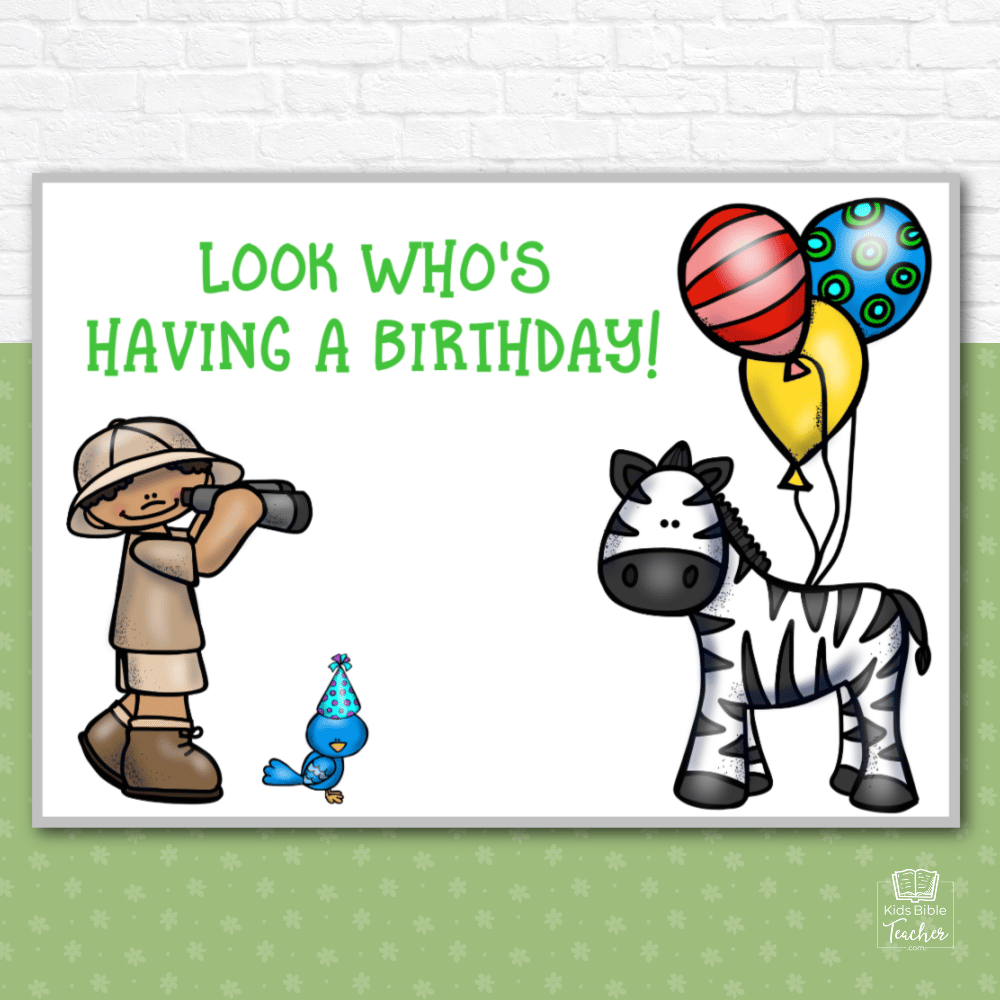 The front of this card says "Look who's having a birthday!"
The inside of the card says "Happy Birthday! I'm so thankful God created you!"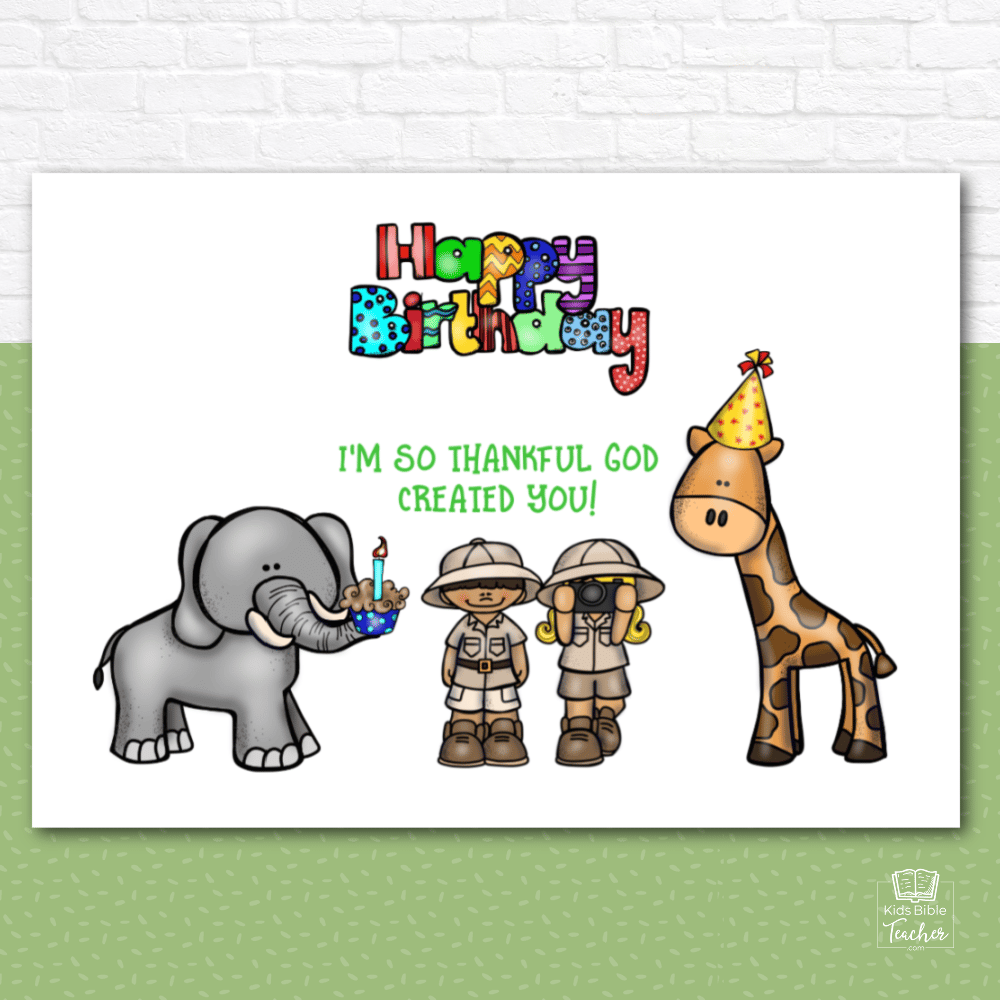 This card can also be printed in black and white and colored, if desired.
The card folds to 5 3/8 inches wide and 3 3/4 inches tall. It fits in a standard A-2 envelope. These envelopes can be purchased at any craft or stationary store or on Amazon.com here. (This is an affiliate link.)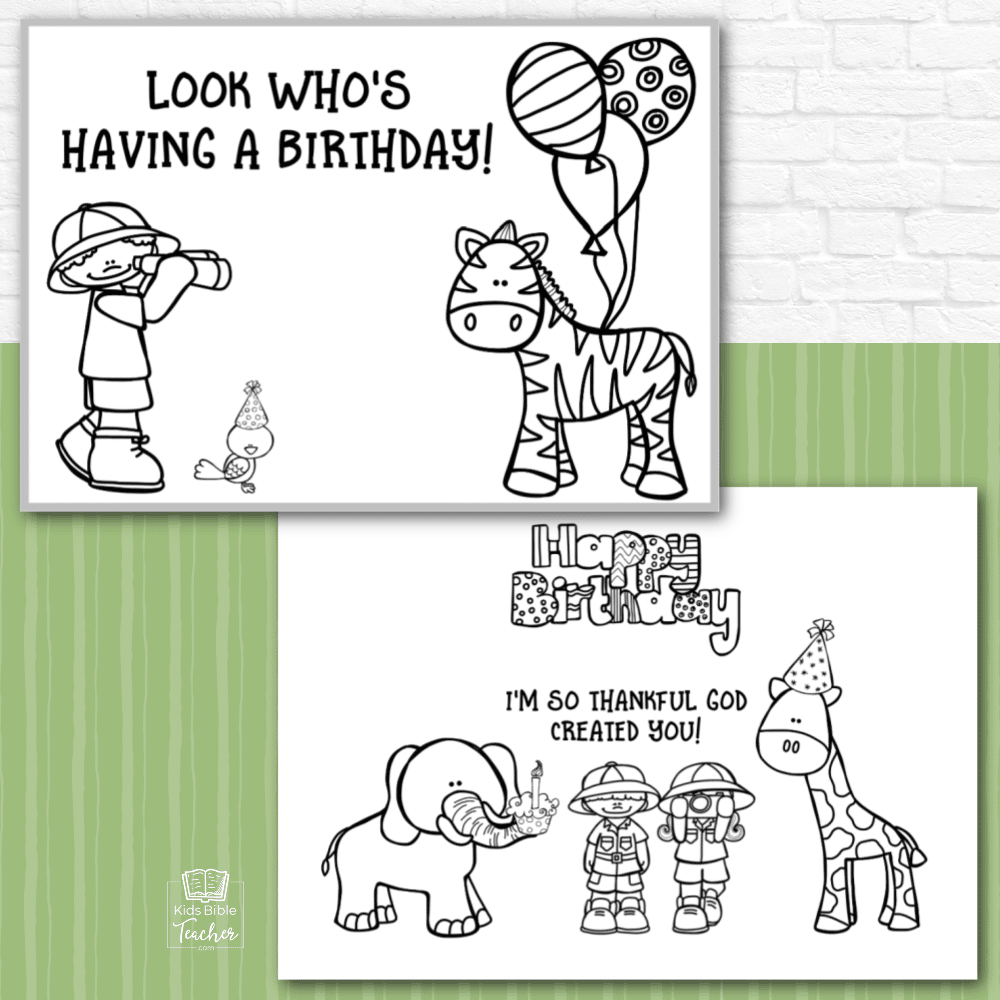 I hope you love using this card as much as I loved making it. If you plan on using it, I would love to hear how it goes. Please scroll down to comment.
May God bless you!