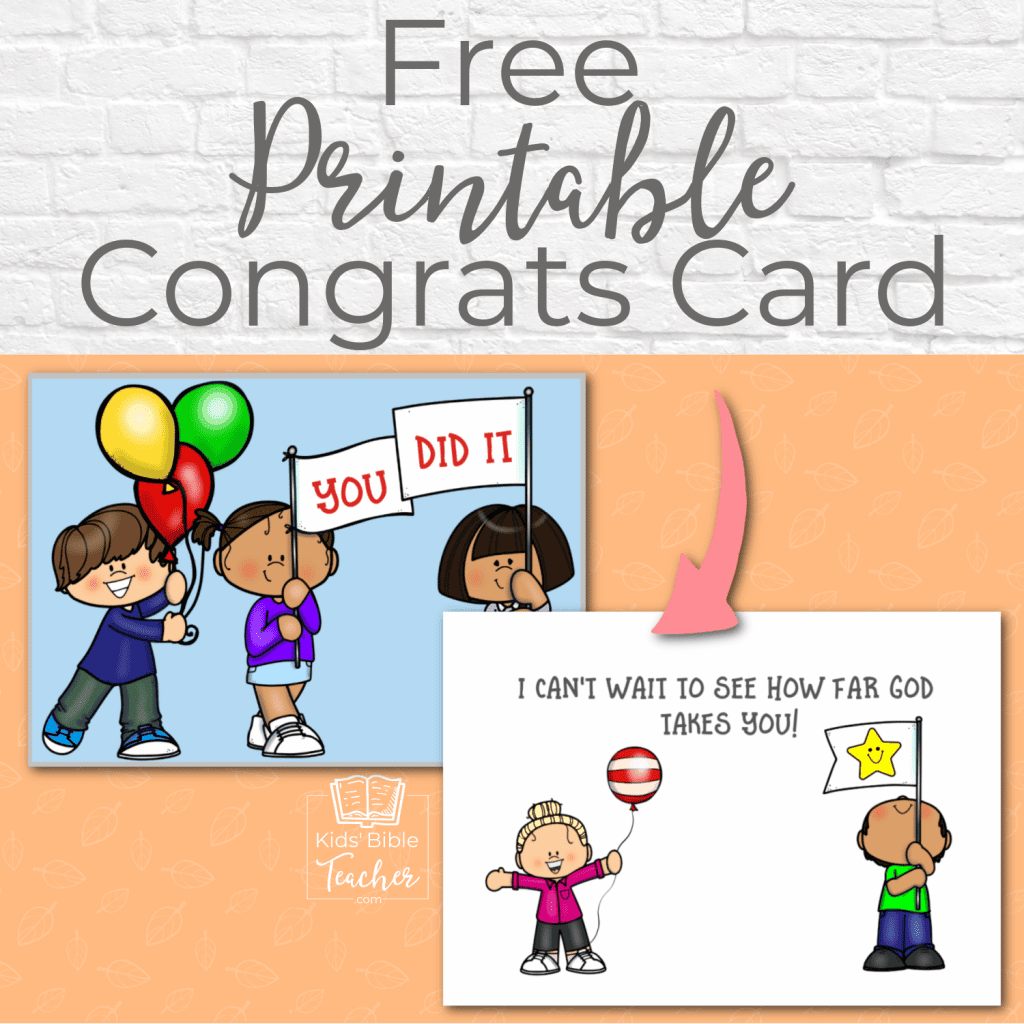 Free Printable Congratulations Card – How do you celebrate your students when they reach a milestone?
Maybe your kids worked really hard to memorize a Bible verse, or have remembered to bring their Bibles to class for four weeks, or have done amazing in the lesson review sessions. Now you can quickly and easily celebrate your students' achievements with these fun congratulations cards.
Best part? You can print as many copies of this congratulations card as you desire. Keep these cards printed and folded and ready to go in a folder so that you are always ready to celebrate your kids at a moment's notice.
Store bought cards are expensive – which is another reason that I LOVE these free, printable cards.
The outside of this card says, "You did it!"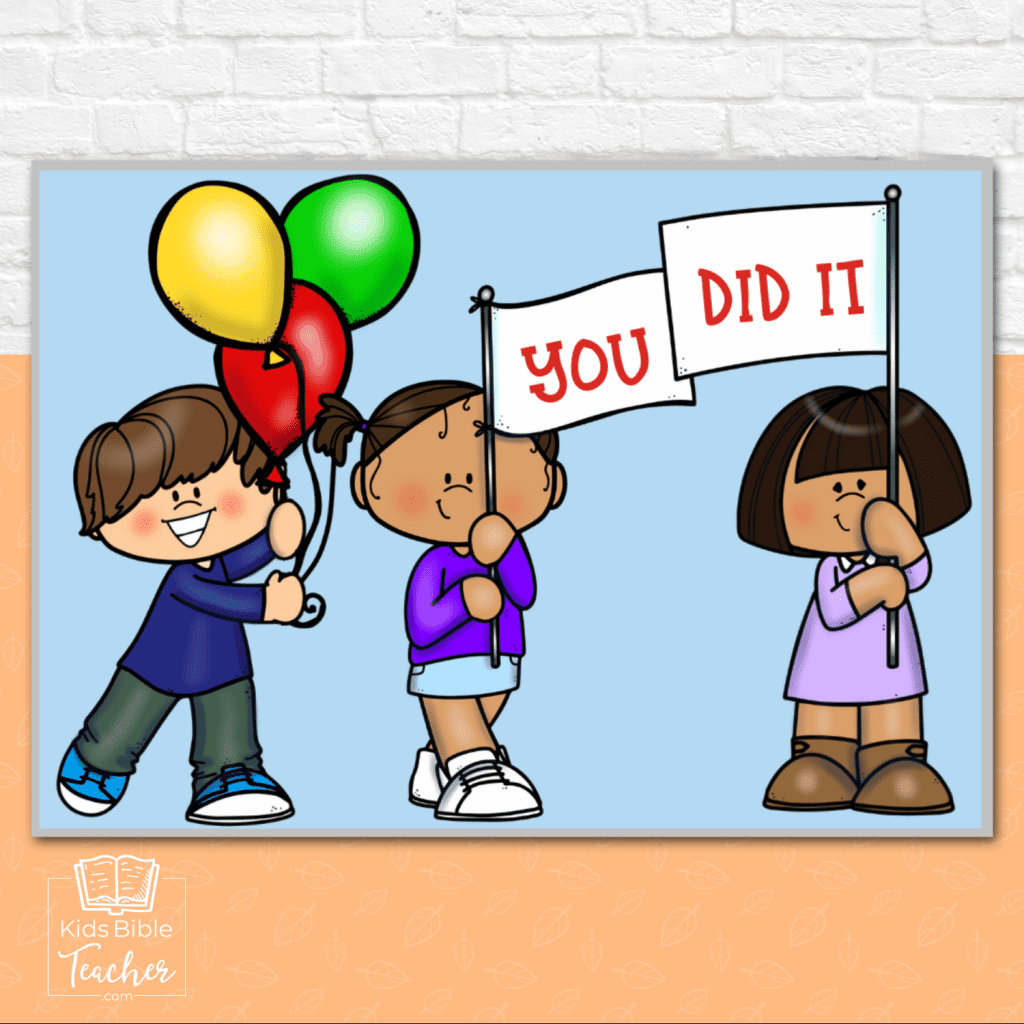 And, the inside of this card says, "I can't wait to see how far God takes you!"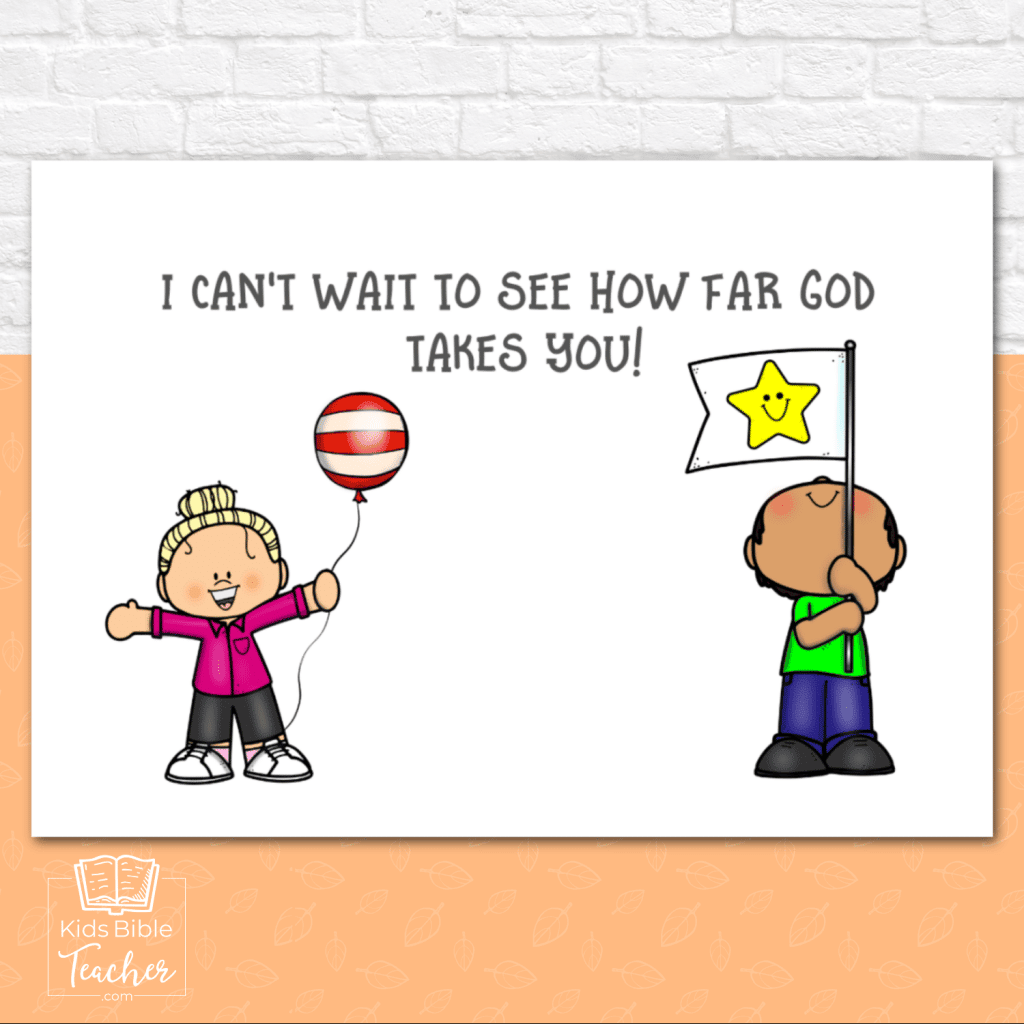 This card can also be printed in black and white so your kids can color it themselves, if desired.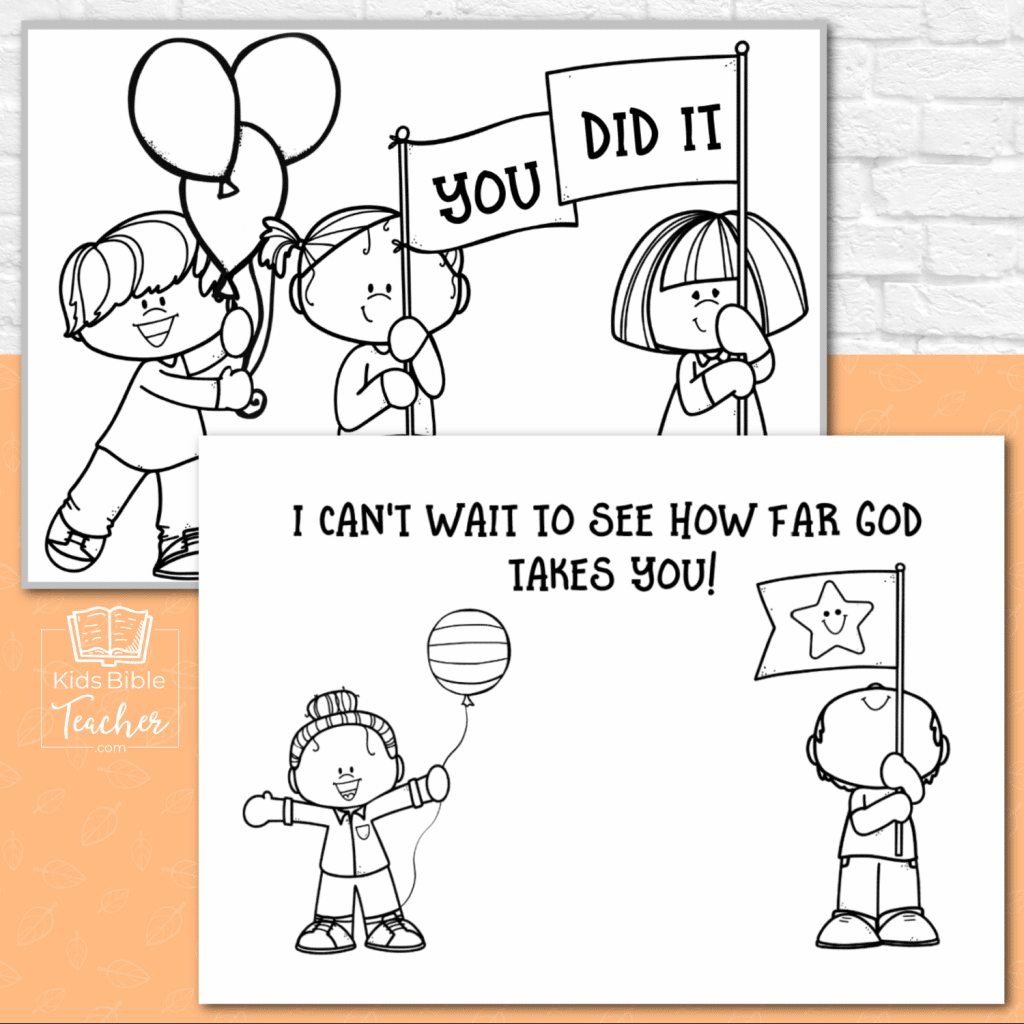 The card folds to 5 3/8 inches wide and 3 3/4 inches tall. It fits in a standard A-2 envelope. These envelopes can be purchased at any craft or stationary store or on Amazon.com here. (This is an affiliate link.)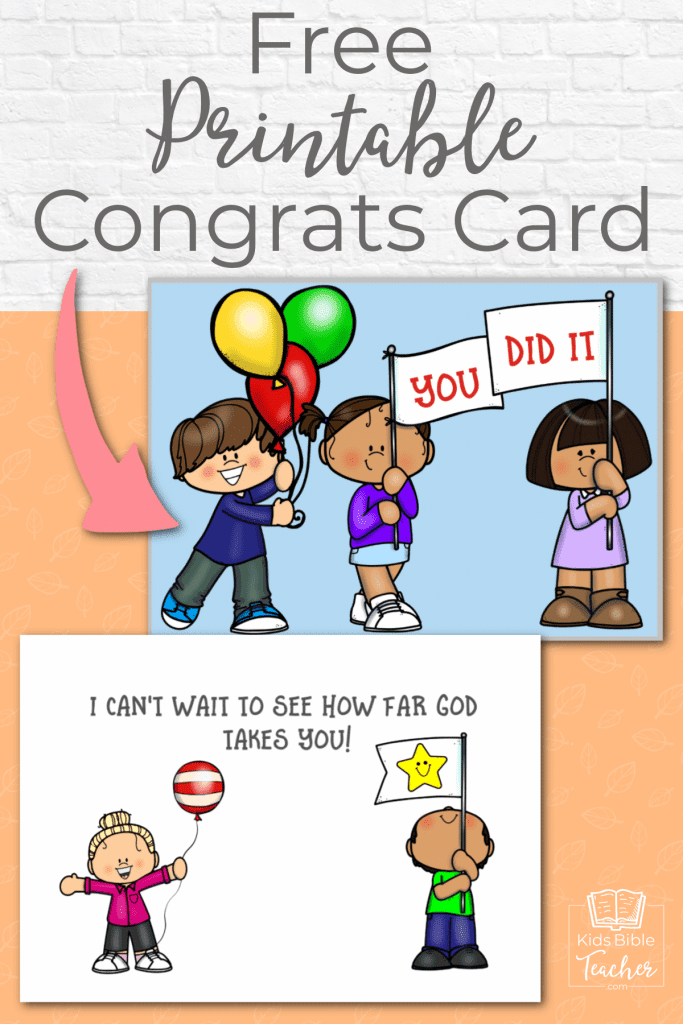 I hope you love using this card as much as I loved making it. If you plan on using it, I would love to hear how it goes. Please scroll down to comment.
May God bless you!