Free Printable Get Well Card – You know that feeling when you get to class and find out that one of your students is sick at home and you wish you had something special to send home to them to encourage them?
Now you don't ever have to have that feeling again! Make a few copies of this free printable get well card and tuck them into a folder in your classroom. Now you are always prepared for when students are home sick. (You can even have all of the students in your class sign it!)
Store bought cards are expensive – which is another reason that I love printable cards!
The outside of this card says "We are praying for you."
The inside says, "Get better soon!"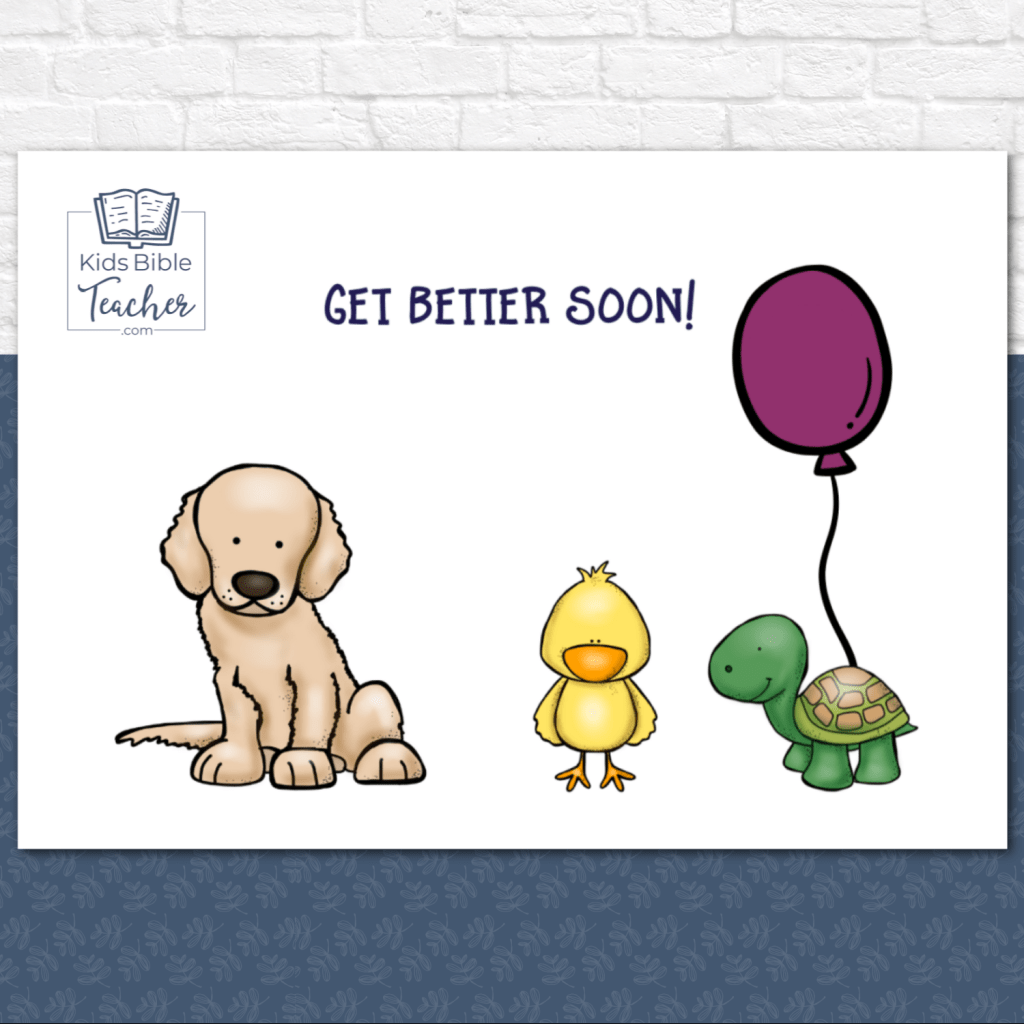 This card can also be printed in black and white so your kids can color it themselves, if desired.
The card folds to 5 3/8 inches wide and 3 3/4 inches tall. It fits in a standard A-2 envelope. These envelopes can be purchased at any craft or stationary store or on Amazon.com here. (This is an affiliate link.)
I hope you love using this card as much as I loved making it. If you plan on using it, I would love to hear how it goes. Please scroll down to comment.
May God bless you!