Hot Air Balloon Craft: Most years, my family and I enjoy an airshow including airplanes and hot air balloons around the beginning of July. This year the air show, like so many other things, has been cancelled. But, in spite of many changes, God has still called us to rejoice and be glad in the days He has given us.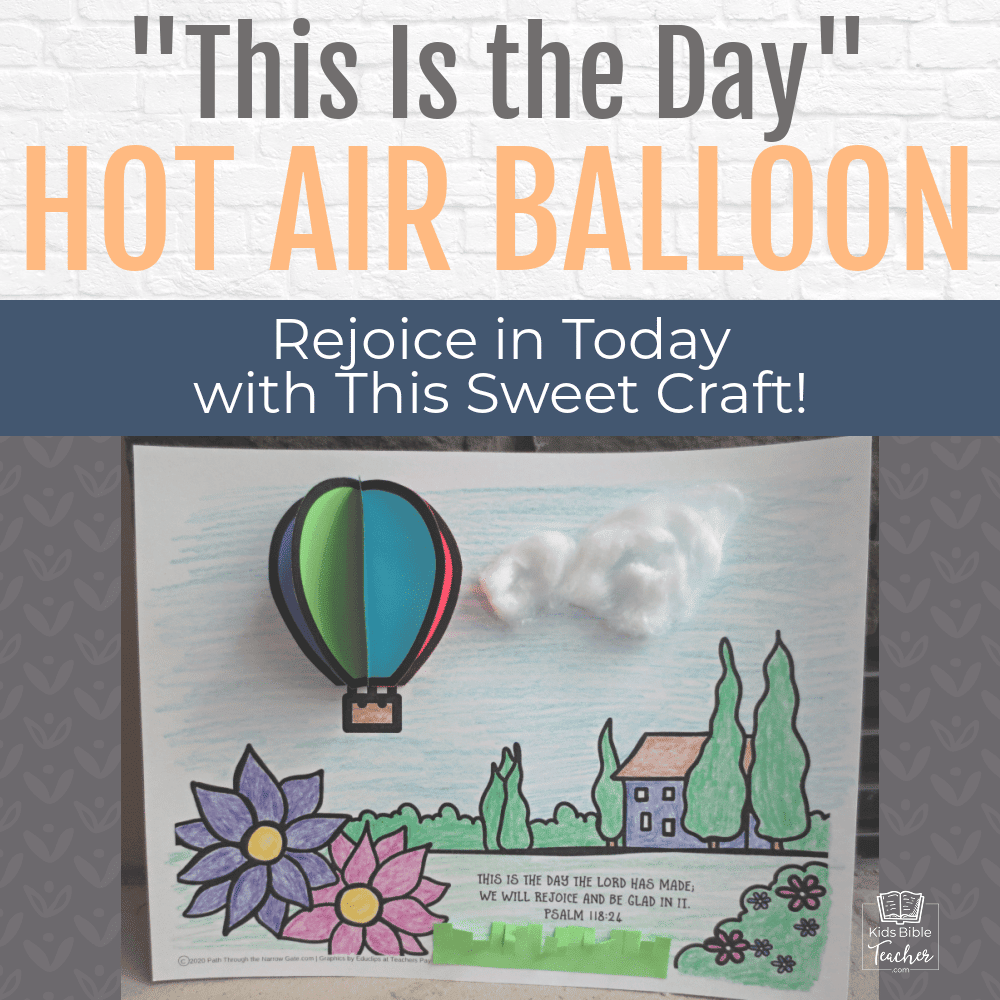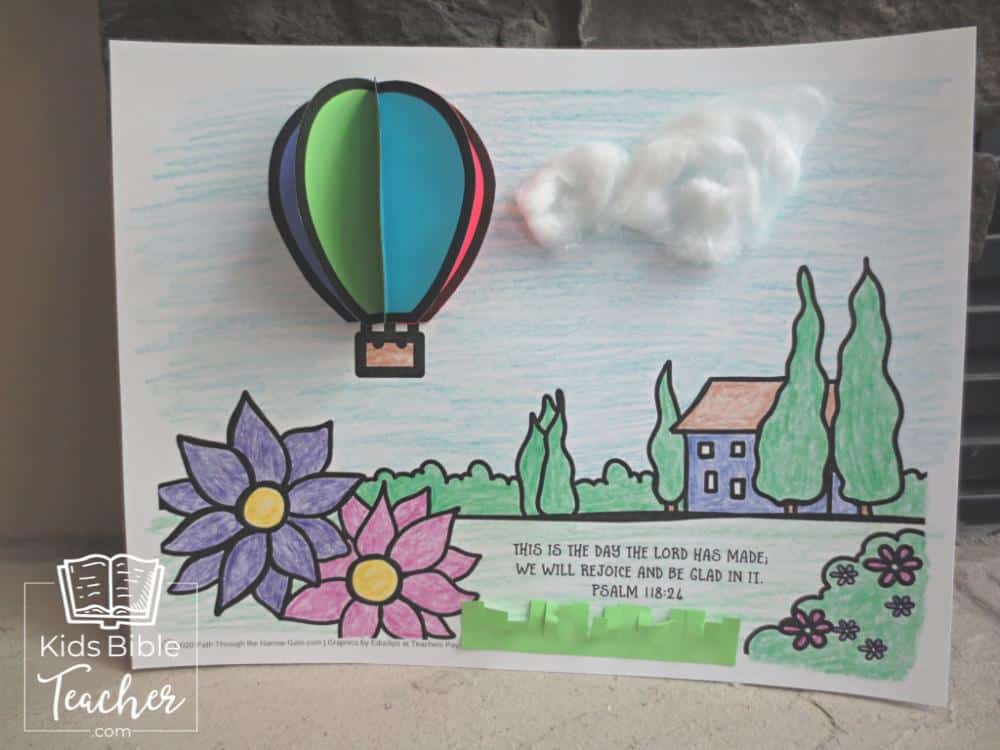 This Hot Air Balloon Bible Verse Craft is a perfect way to celebrate any day. It's easy enough for young kids to make and can be more detailed for older kids.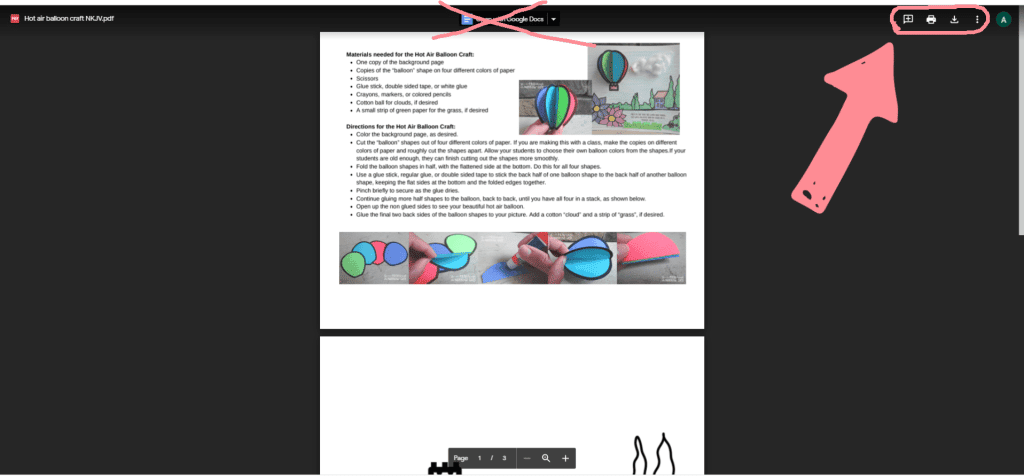 Materials Needed for Hot Air Balloon Craft:
One copy of the background page
Copies of the "balloon" shape on four different colors of paper
Scissors
Glue stick, double sided tape, or white glue
Crayons, markers, or colored pencils
Cotton ball for clouds, if desired
A small strip of green paper for the grass, if desired
Directions for Hot Air Balloon Craft: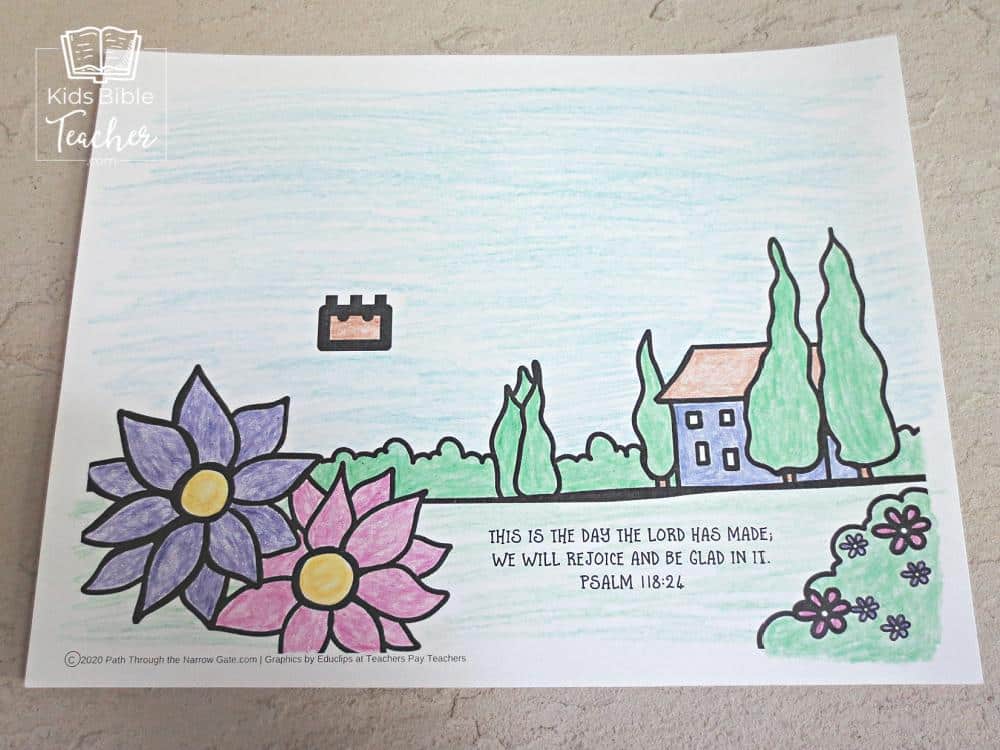 1. Color the background page, as desired.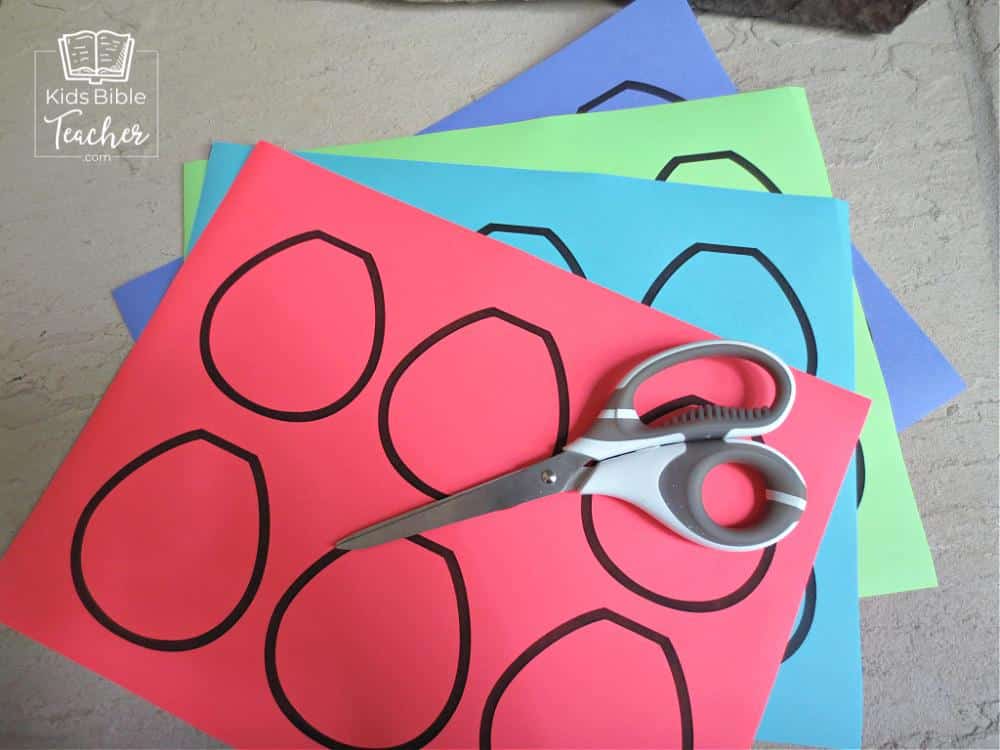 2. Cut the "balloon" shapes out of four different colors of paper. If you are making this with a class, make the copies on different colors of paper and roughly cut the shapes apart. Allow your students to choose their own balloon colors from the shapes.
If your students are old enough, they can finish cutting out the shapes more smoothly.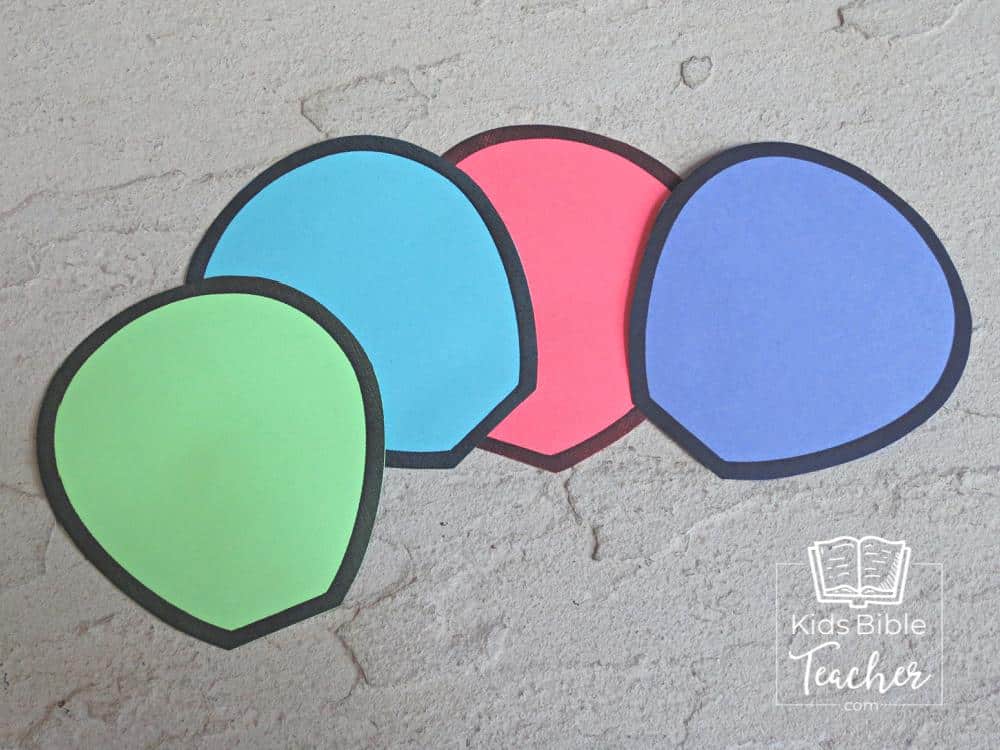 3. Fold the balloon shapes in half, with the flattened side at the bottom. Do this for all four shapes.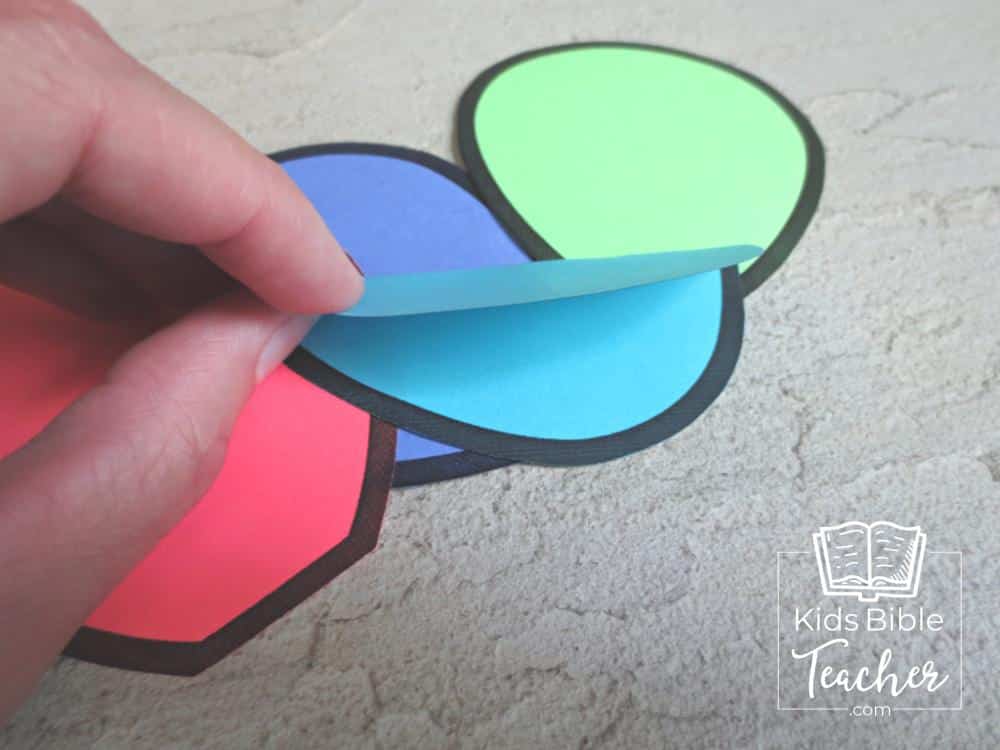 4. Use a glue stick, regular glue, or double sided tape to stick the back half of one balloon shape to the back half of another balloon shape, keeping the flat sides at the bottom and the folded edges together.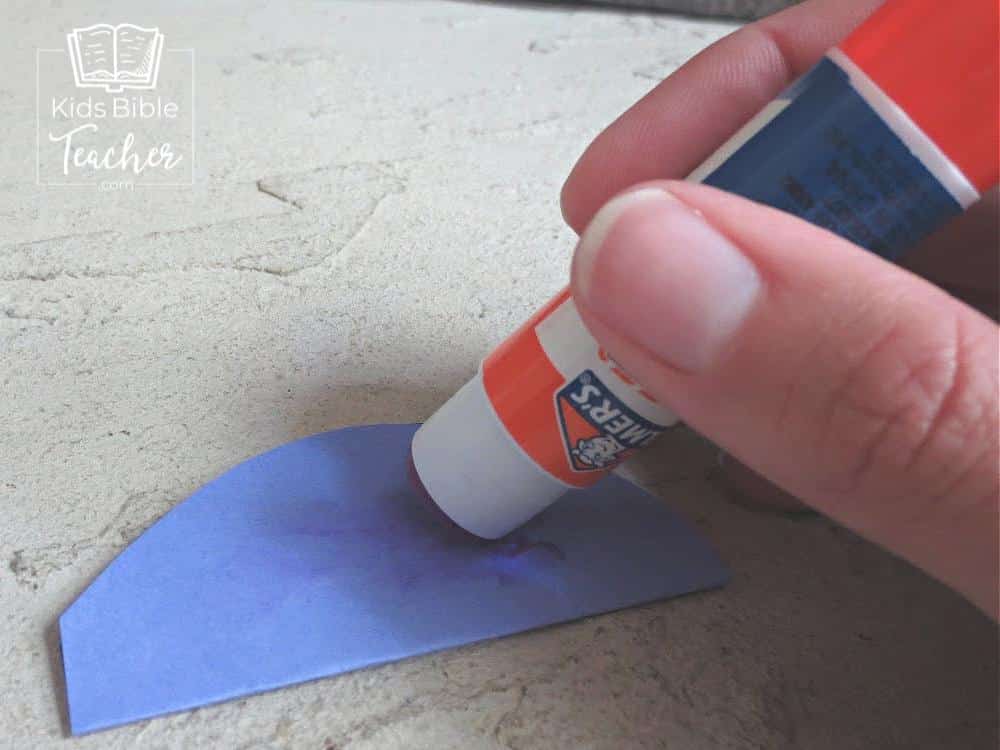 5. Pinch briefly to secure as the glue dries.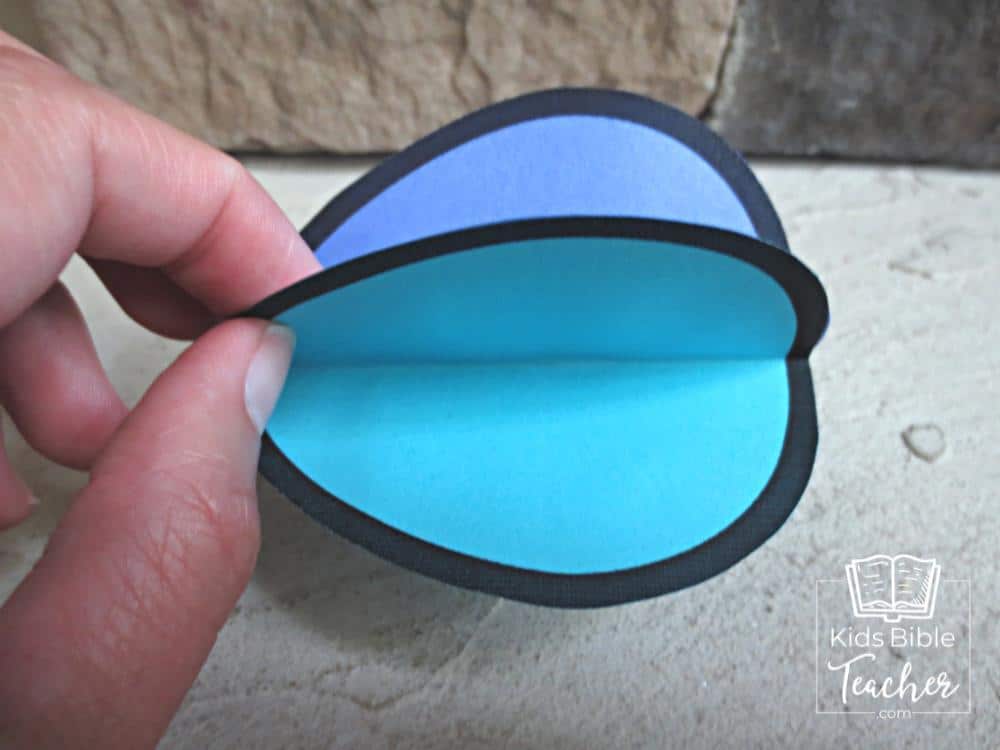 6. Continue gluing more half shapes to the balloon, back to back, until you have all four in a stack, as shown below.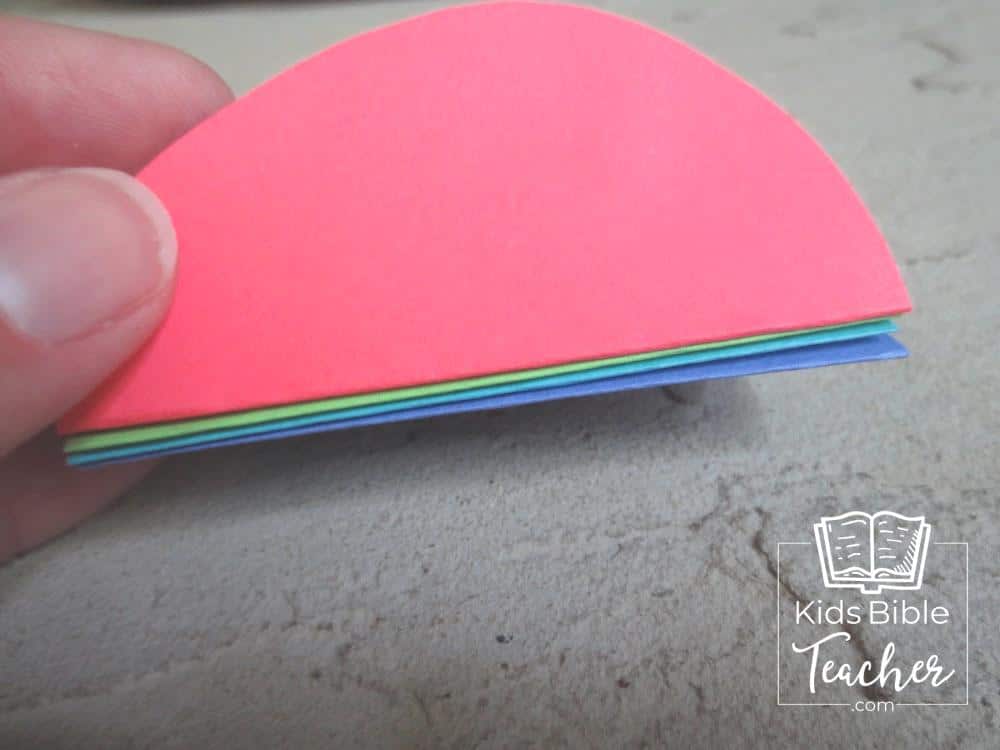 7. Open up the non glued sides to see your beautiful hot air balloon.
8. Glue the final two back sides of the balloon shapes to your picture. Add a cotton "cloud" and a strip of "grass", if desired.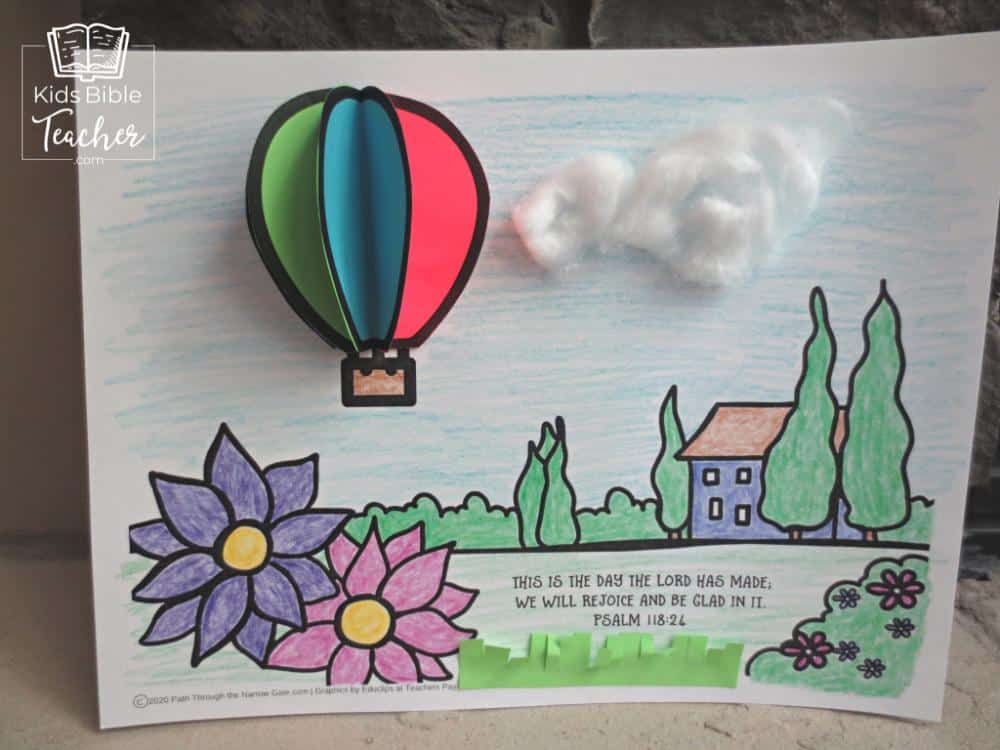 You could also encourage older kids to decorate their balloons with lines, stars, spots – etc.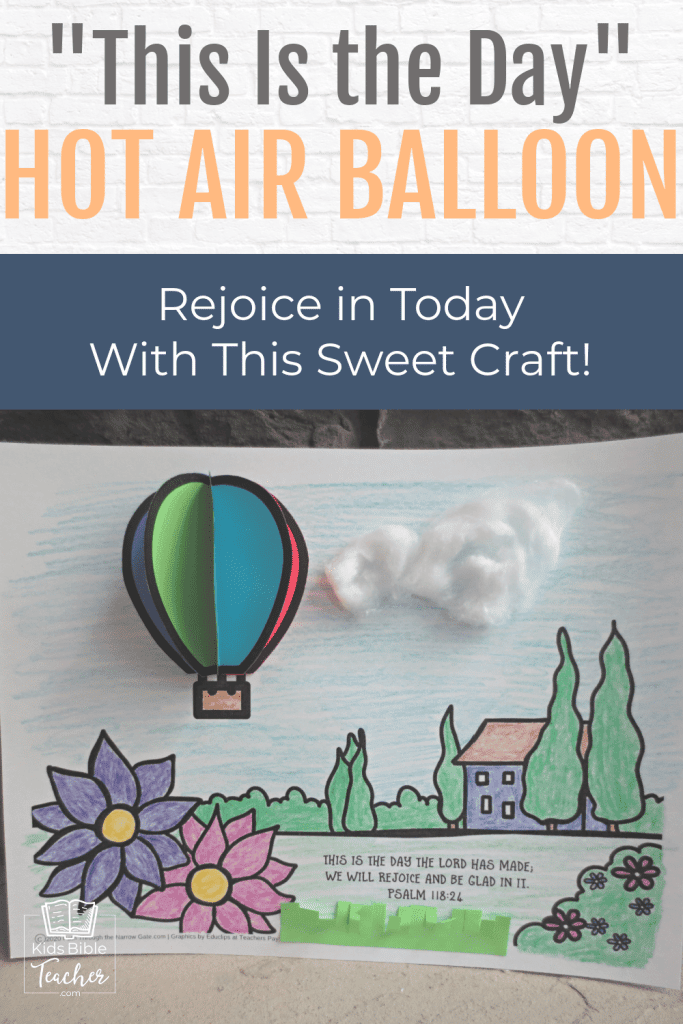 I hope your kids love this hot air balloon craft. This is such a fun project for a summer day or for a Sunday School activity.
If you do use this project, I would love to hear how it goes, or how you use it. Please comment below to let me know.
May God bless you!