How Can I Get to Know God? Mini book: Help your kids understand how to get to know God – not just know about God, but to truly know God – with this fun mini book craft.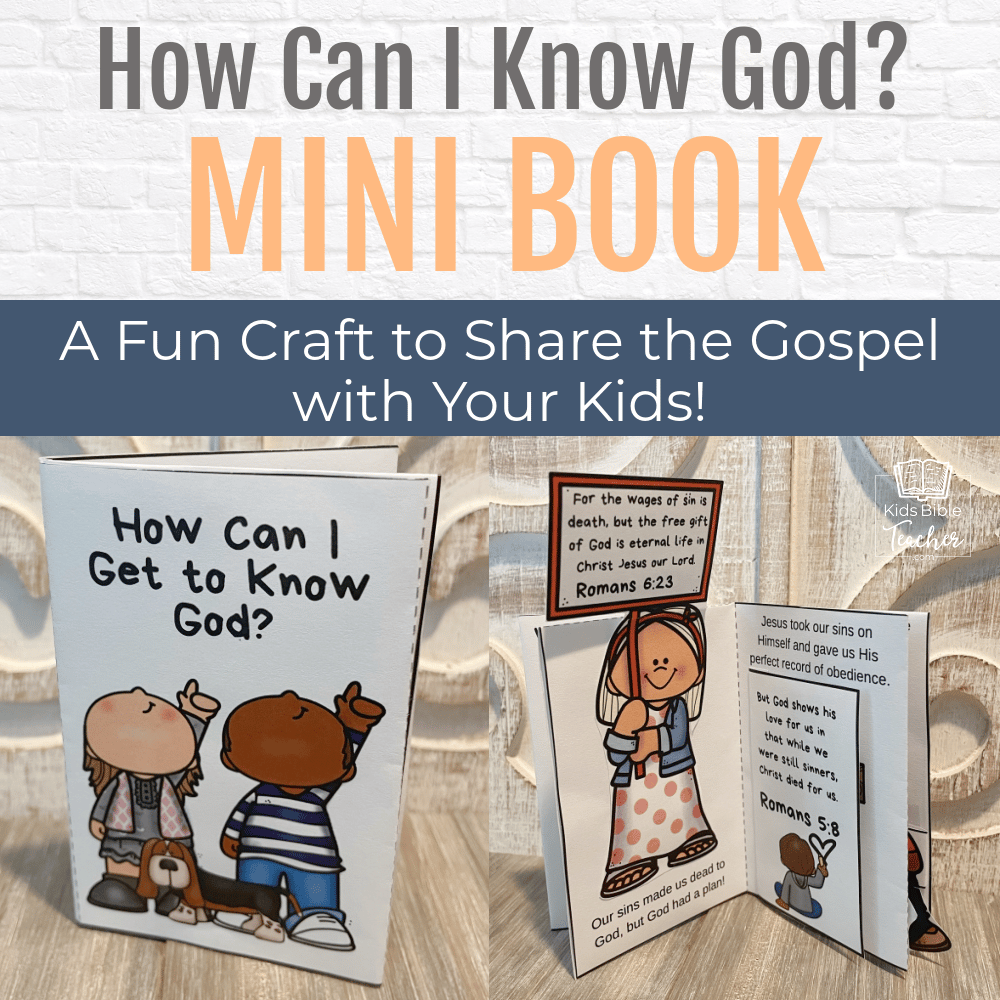 This little craft book features pages that actually flip and images to stick into place. Best part? It also gives kids a clear but brief presentation of the gospel.
Click the links below to download the Mini Book in your preferred Bible version.





Materials Needed for the How to Know God Mini Book:
A printed copy (two pages total) of the template for each child, printed either in full color OR black and white outline
Scissors
Glue or Tape
Crayons, washable markers, or colored pencils if desired
Directions for the Mini Book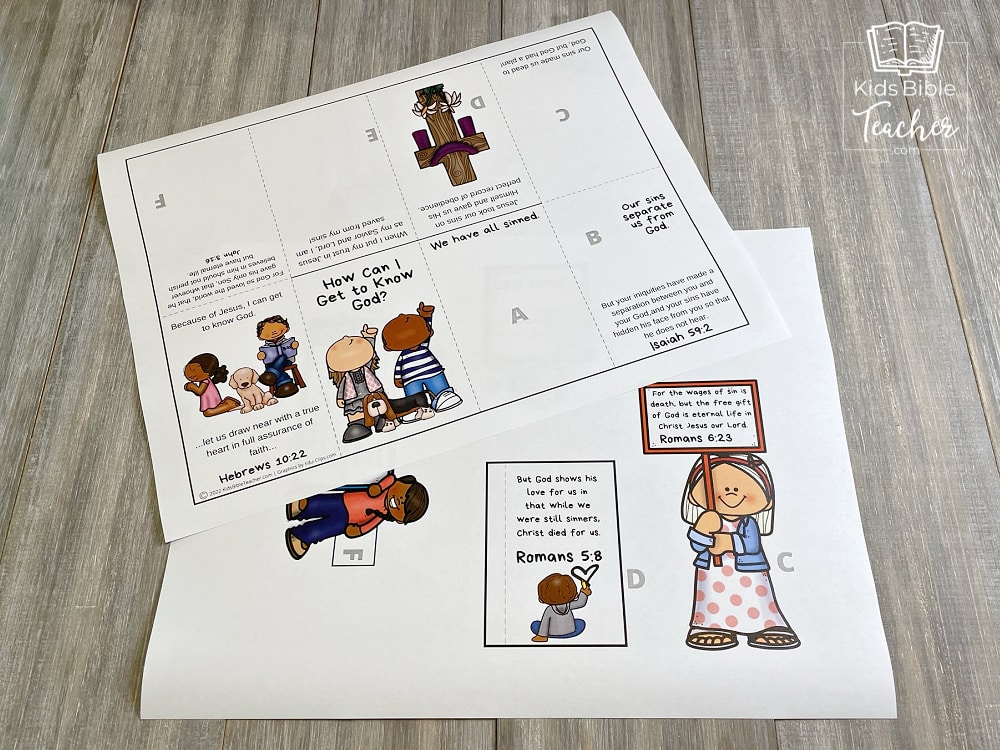 Cut the mini book out along the outside black line. Cut out the figures on the second page.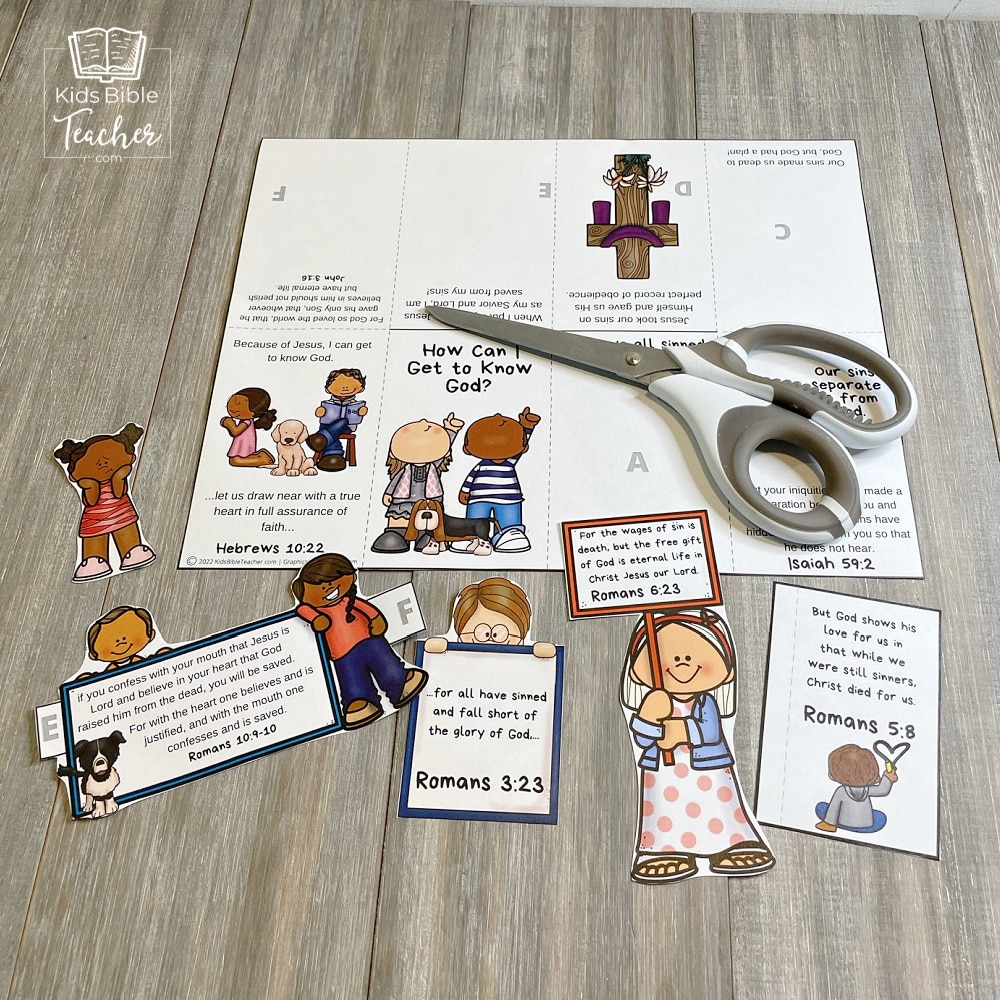 2. Fold the mini book down the vertical center line so that the pictures are on the outside. Unfold.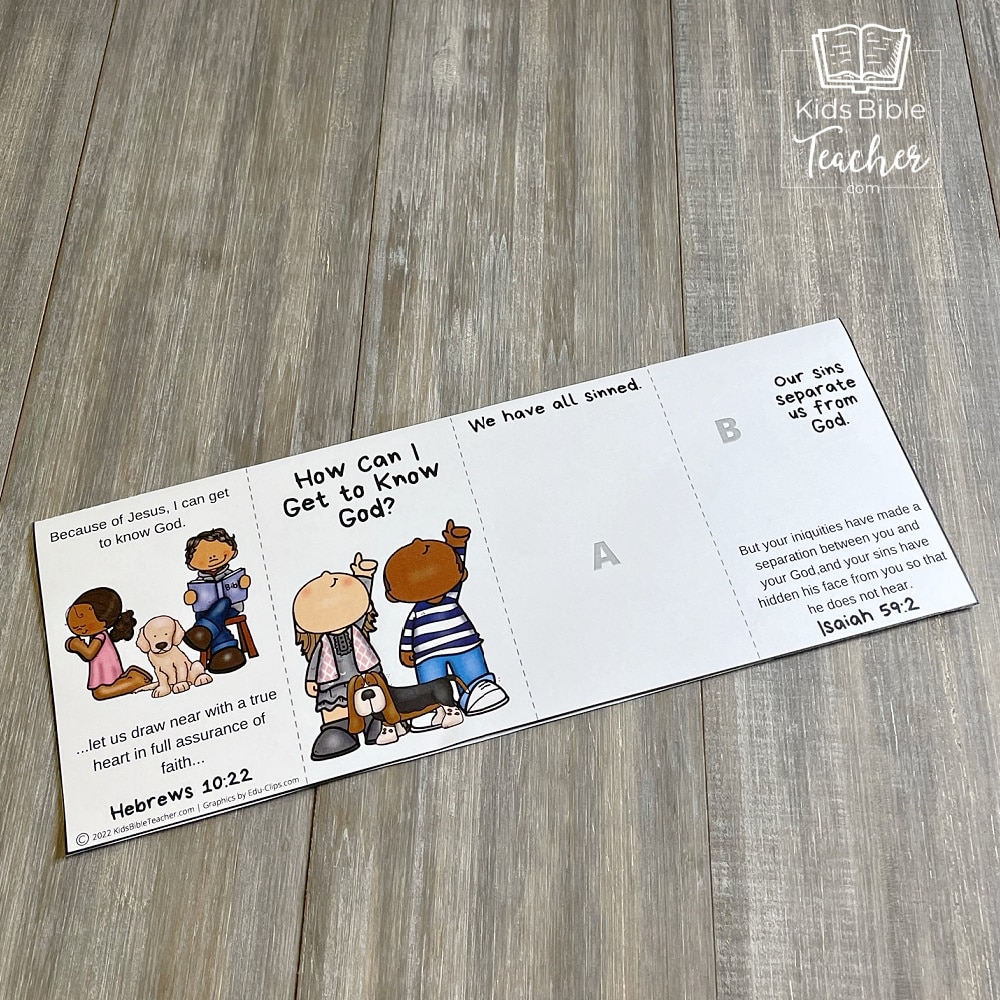 3. Fold the mini book down the horizontal center line so that the pictures are on the outside. Unfold. Fold again so that the pictures are on the inside. Unfold, creasing that center line.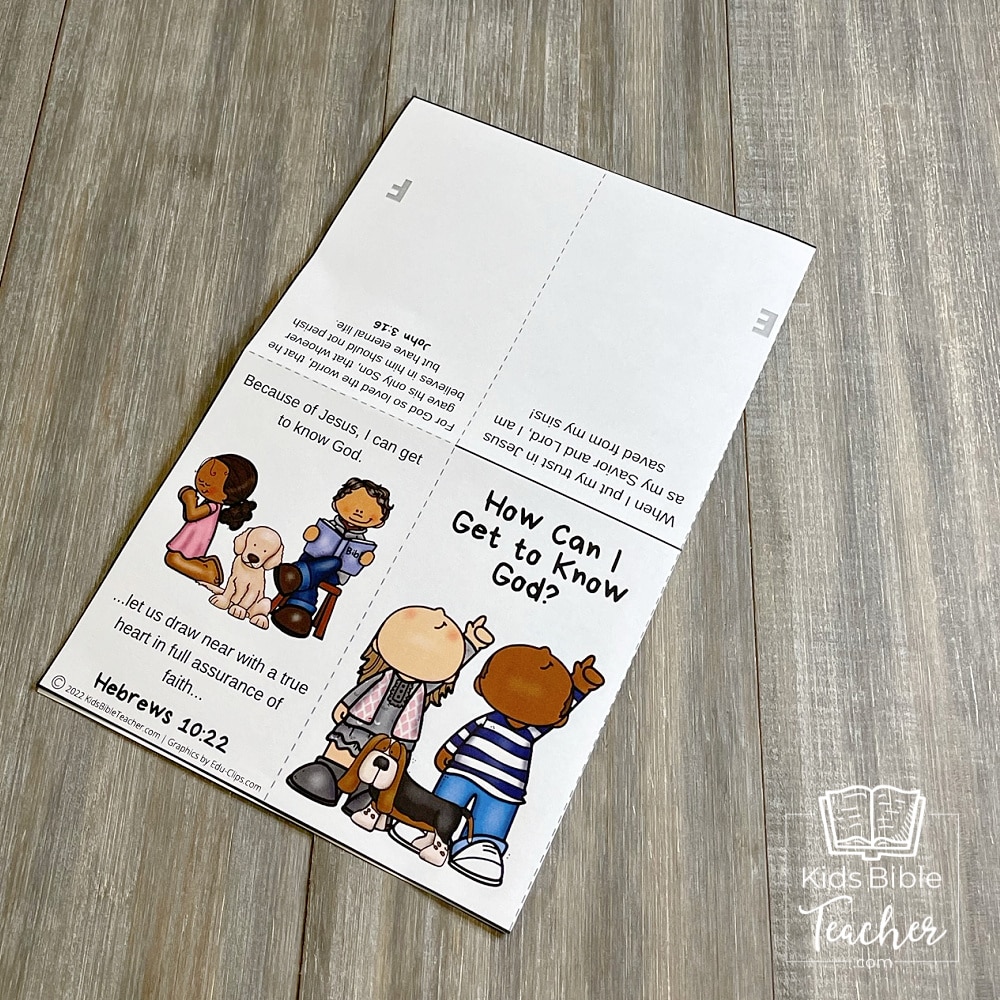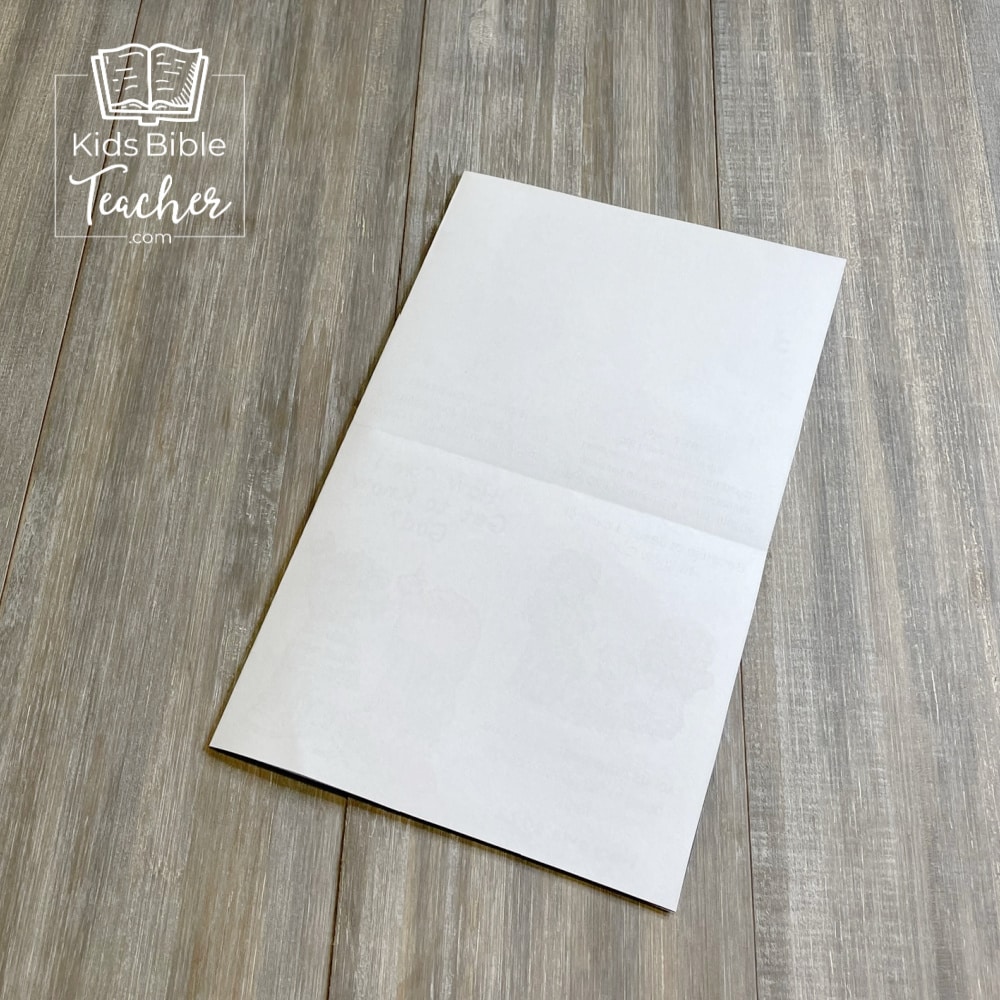 4. Flip the page over so that the images are facing down. Fold the edges in toward the center fold line. Unfold.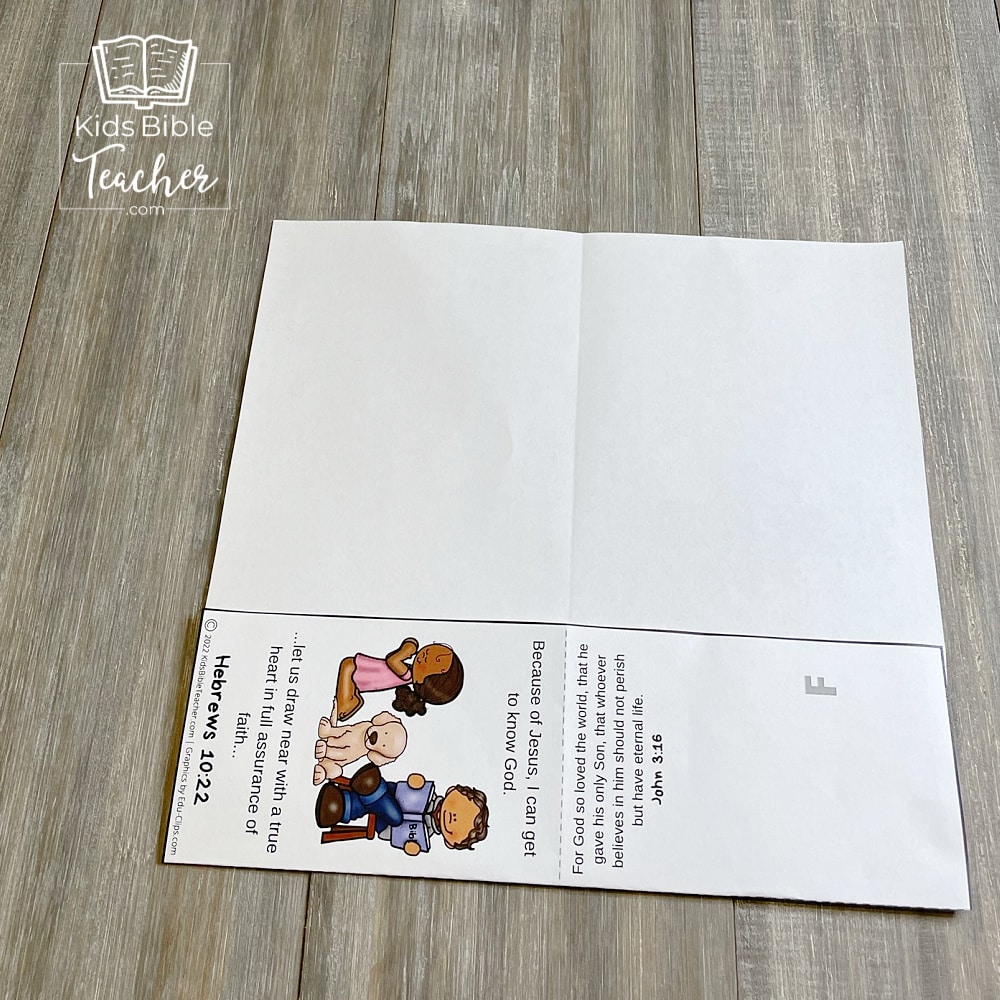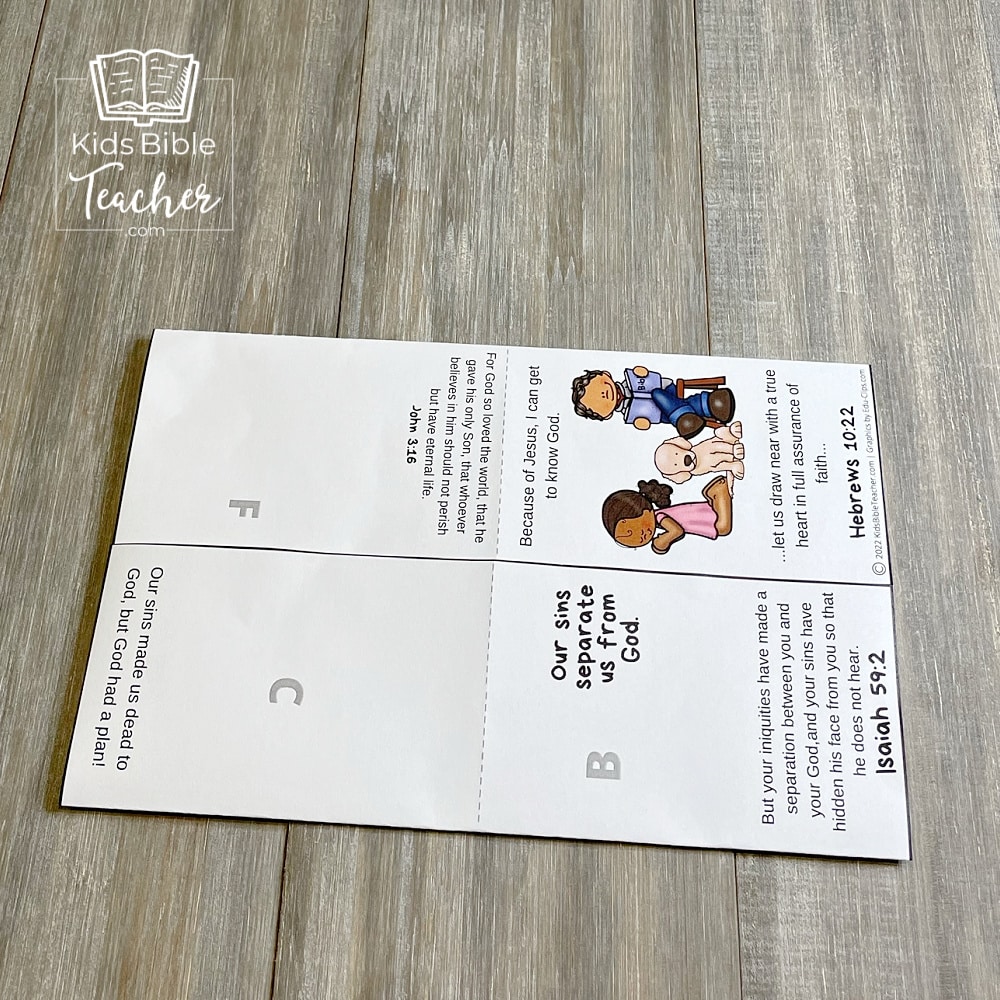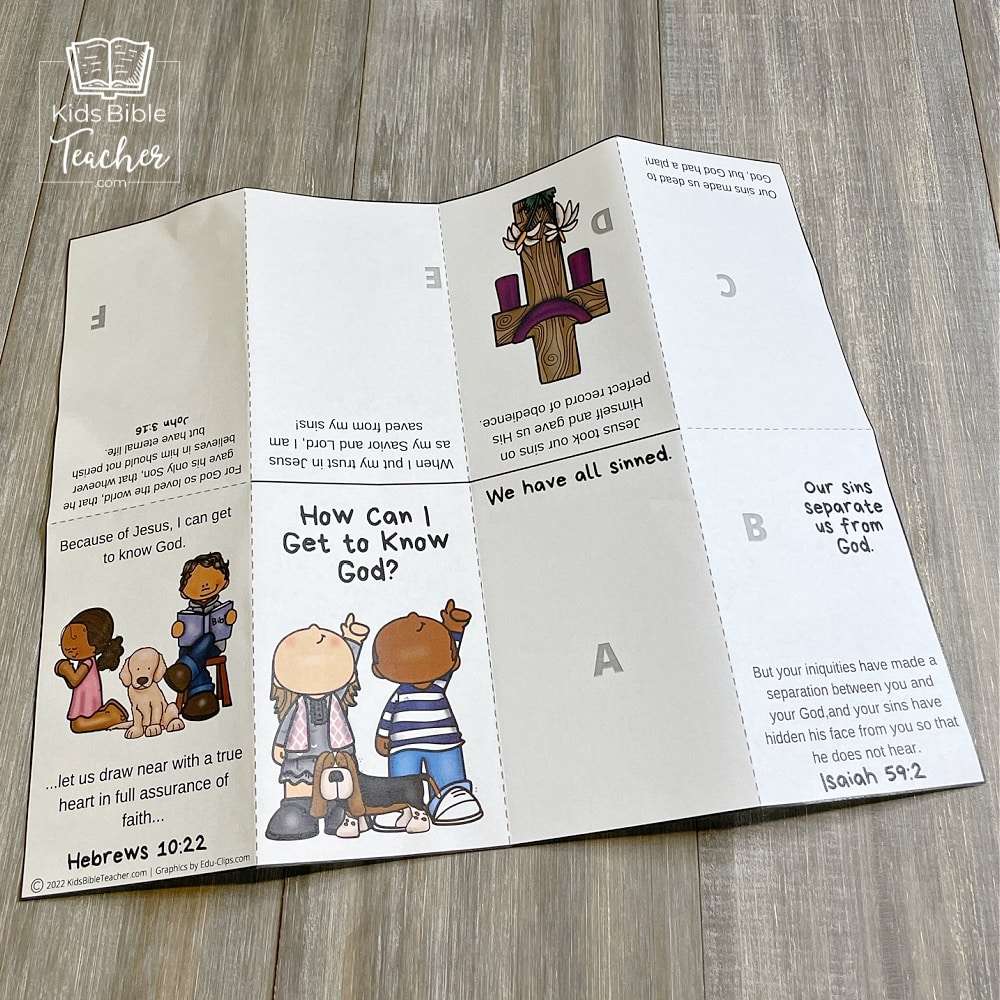 5. Flip the page over so the pictures are facing up and fold in half again. Cut the book (through both sides) at the dark line. Do not cut the dashed line. Unfold.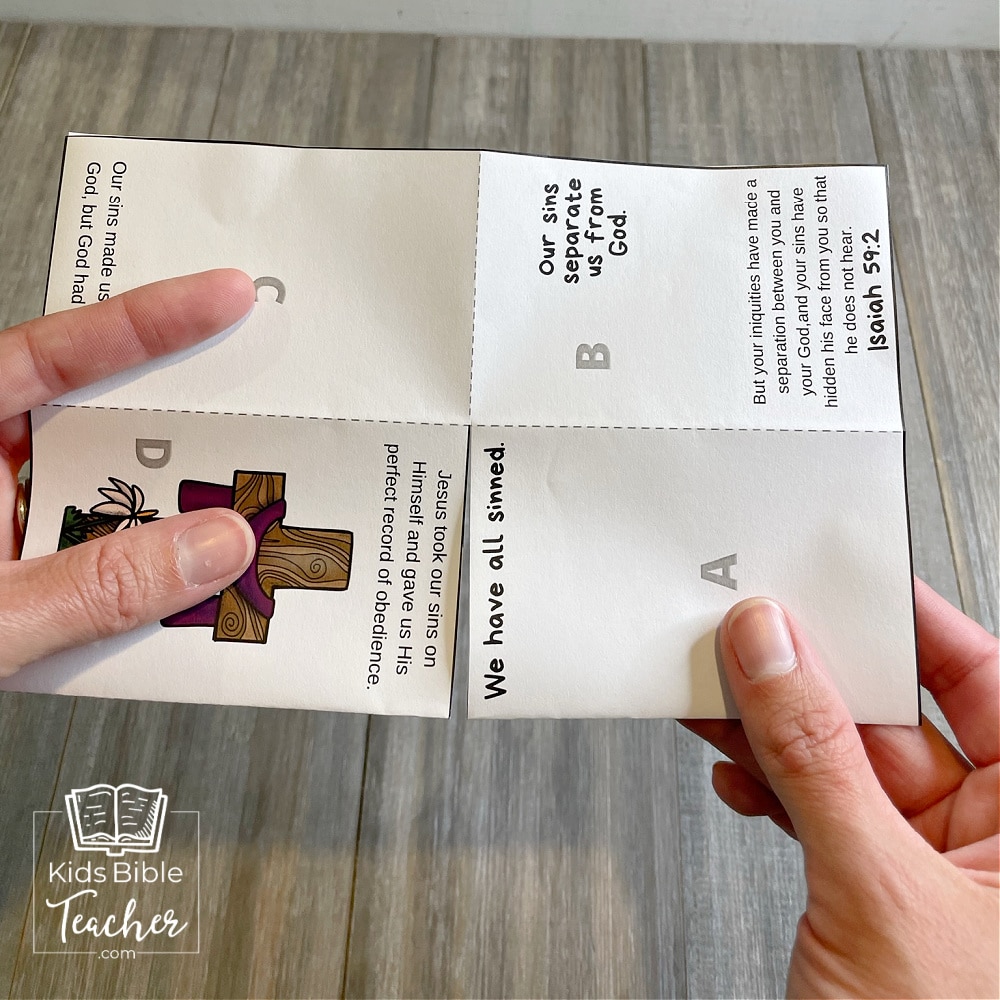 6. Fold along the center line lengthwise again. Push the two ends of the book towards each other, forcing the interior pages to bend away from each other at the center line. Crease the pages.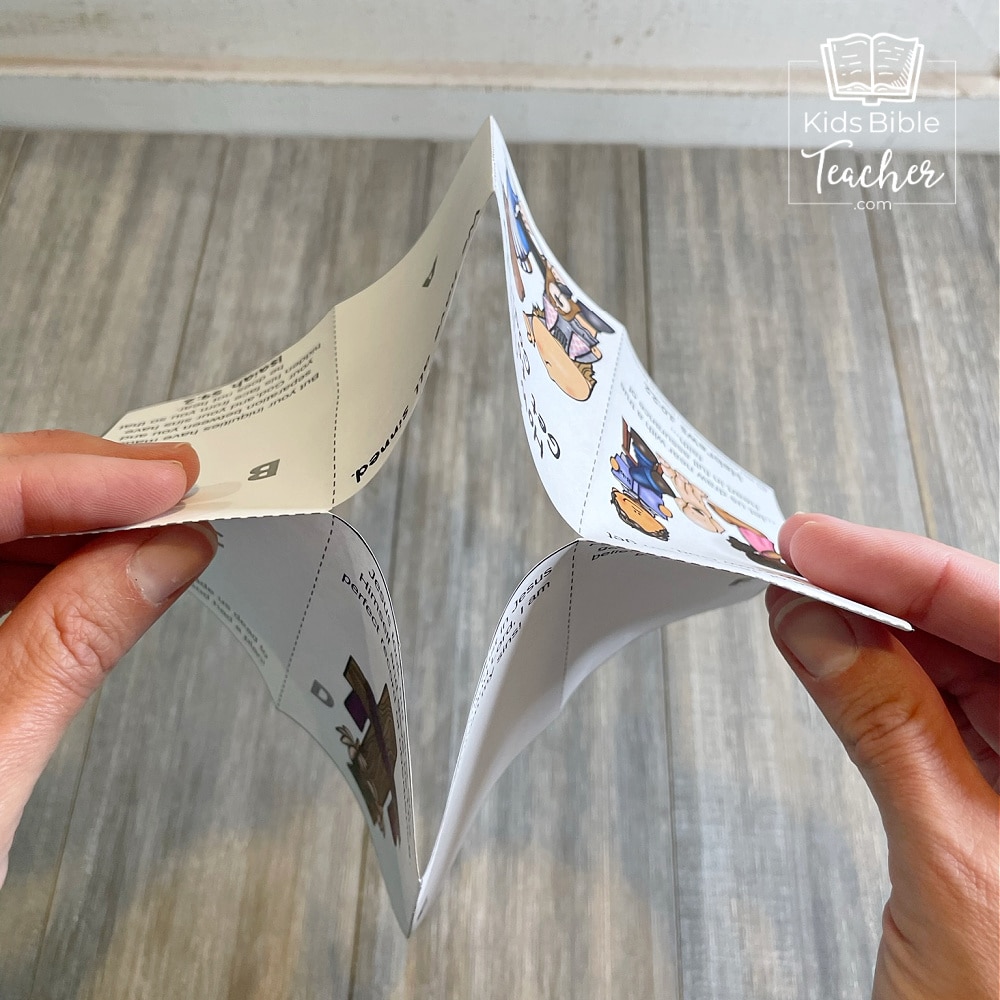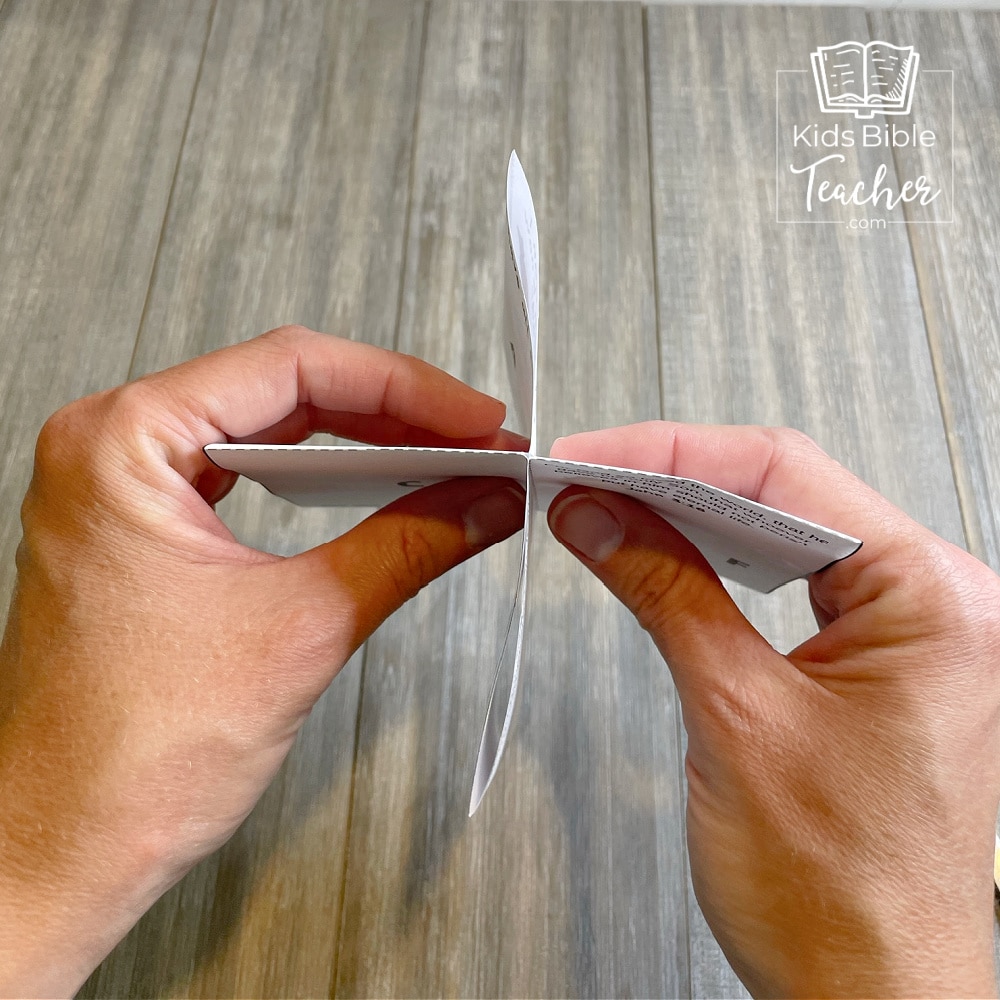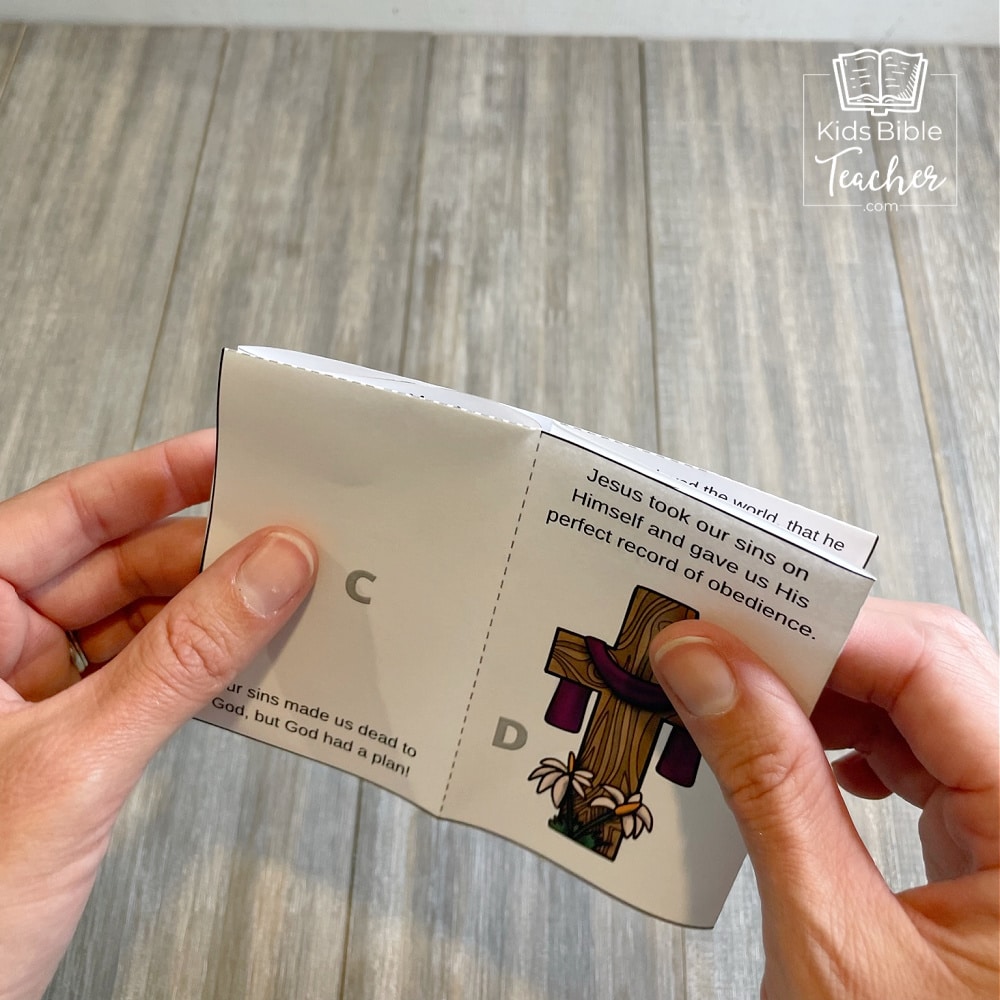 7. Finish by folding the back cover over the interior pages. Crease along the spine.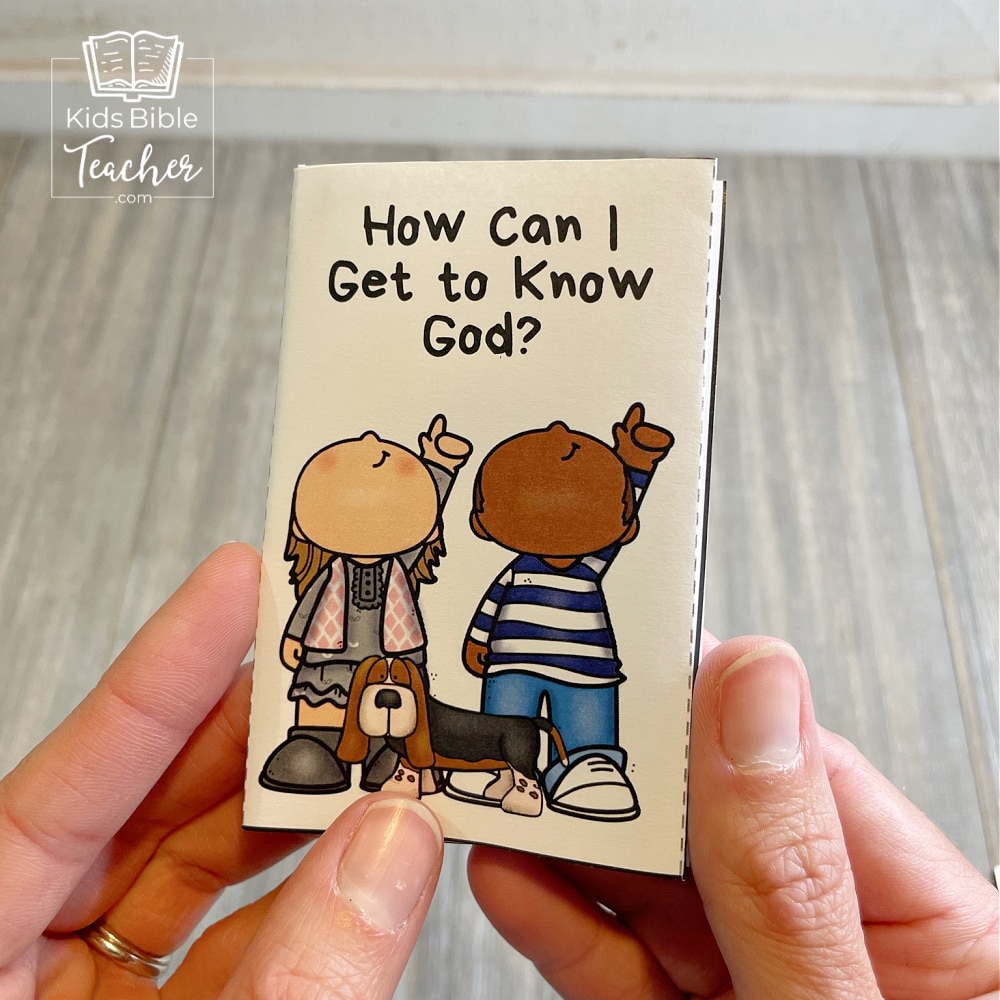 8. Using the grey letters, glue or tape the character pictures into the mini book.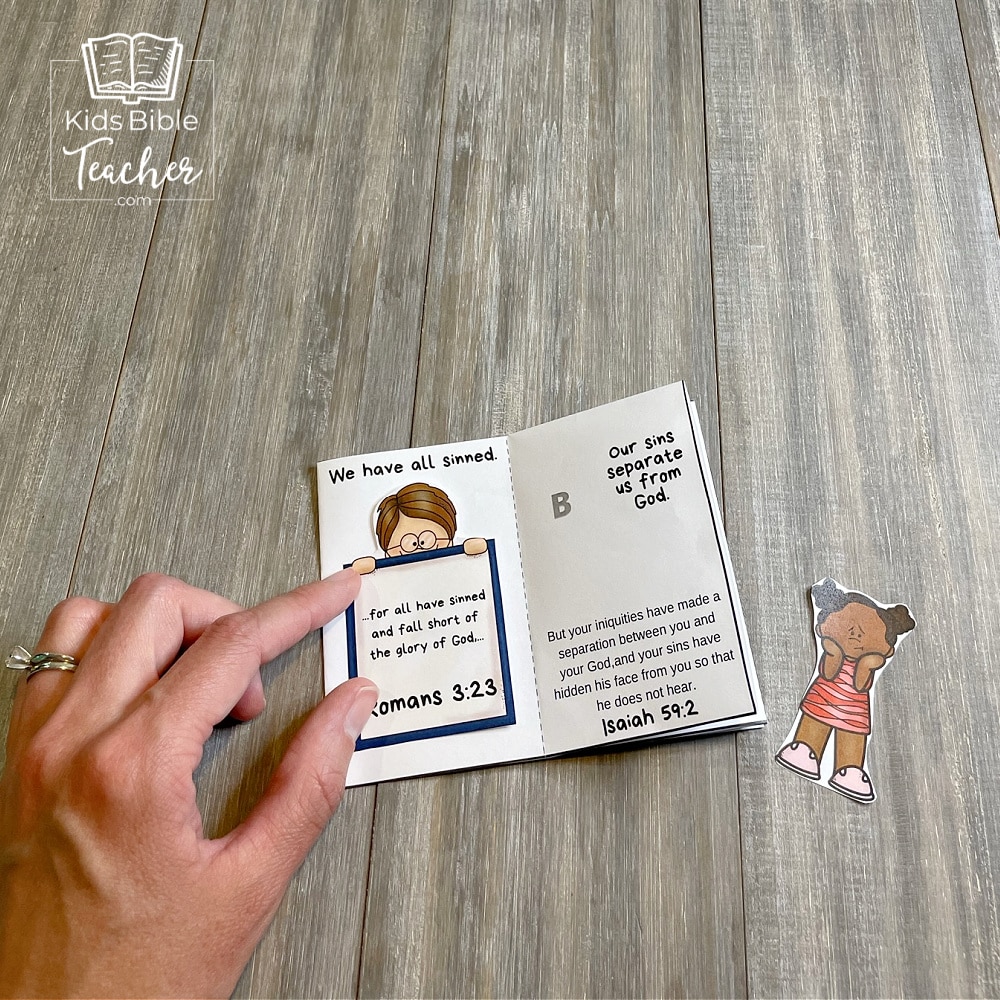 The girl holding the sign will extend above the book.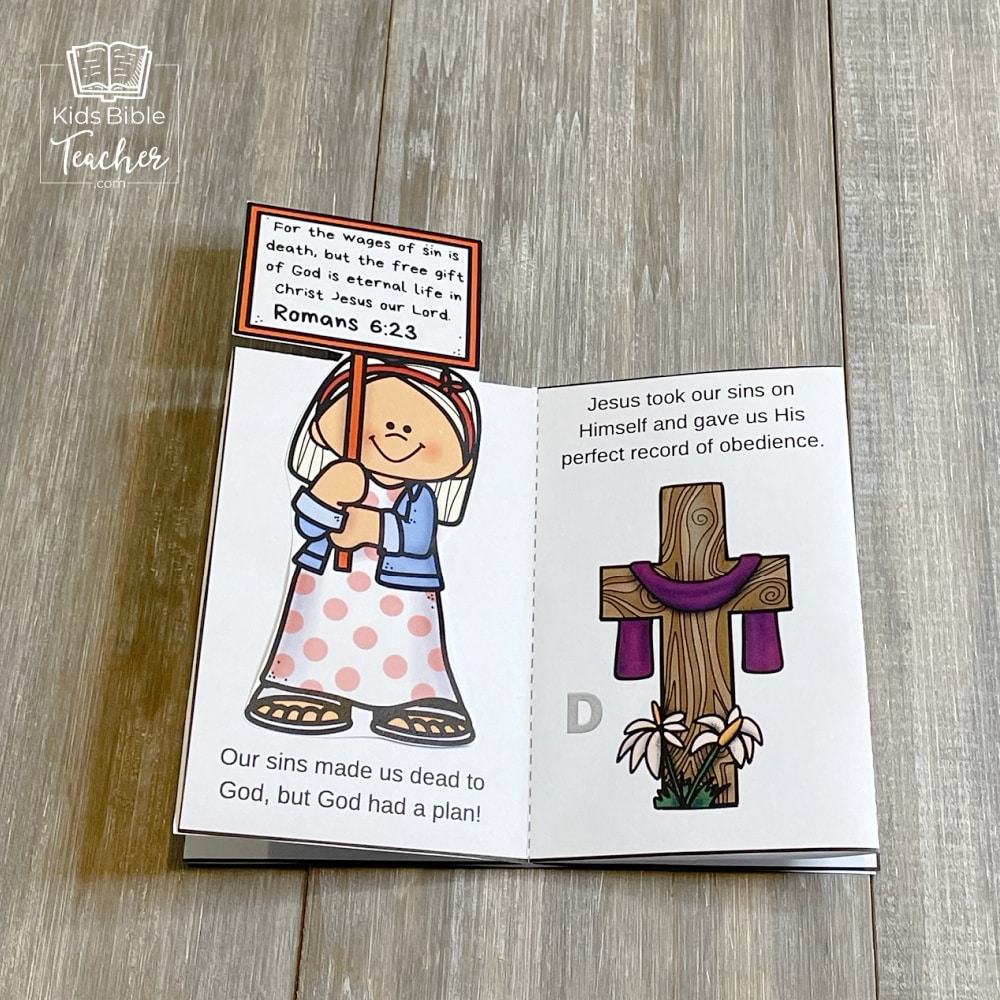 The graphic with the boy and Romans 5:9 will fold along the dotted line and glue or tape into the book to create a flap that will open to reveal the cross.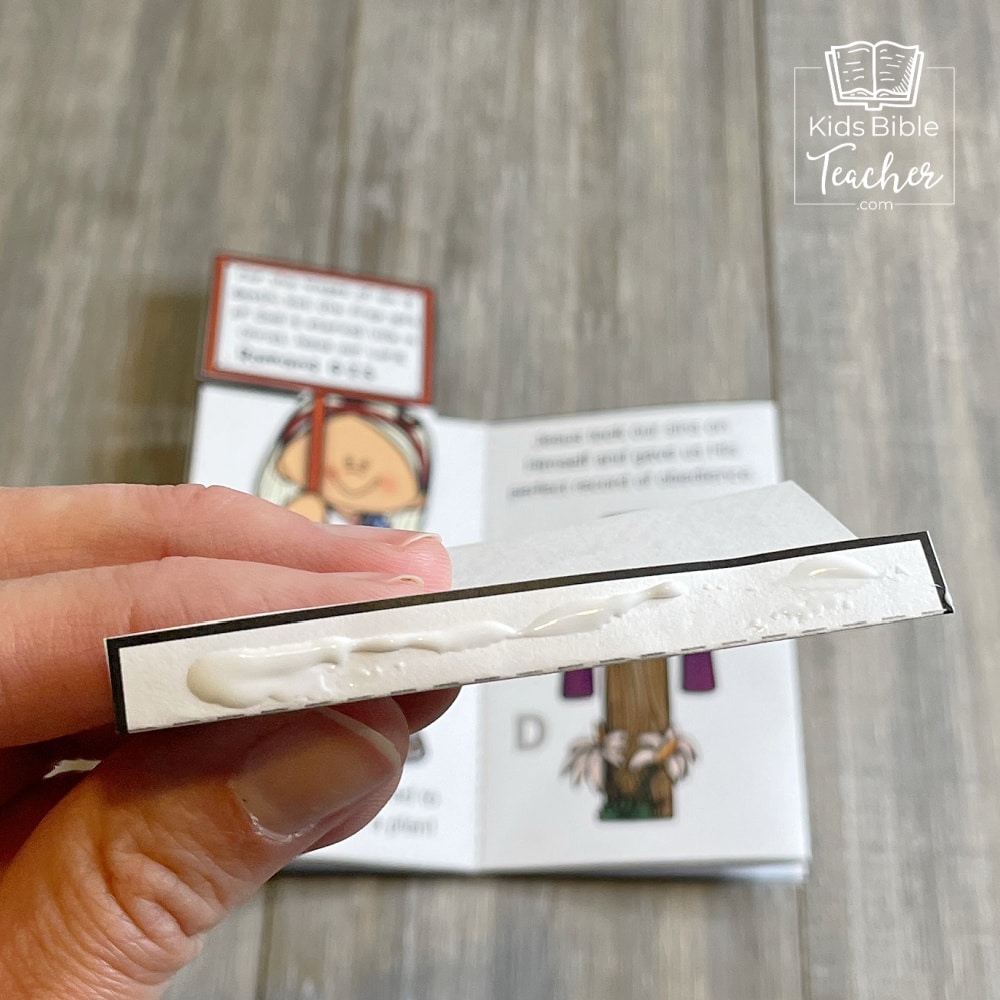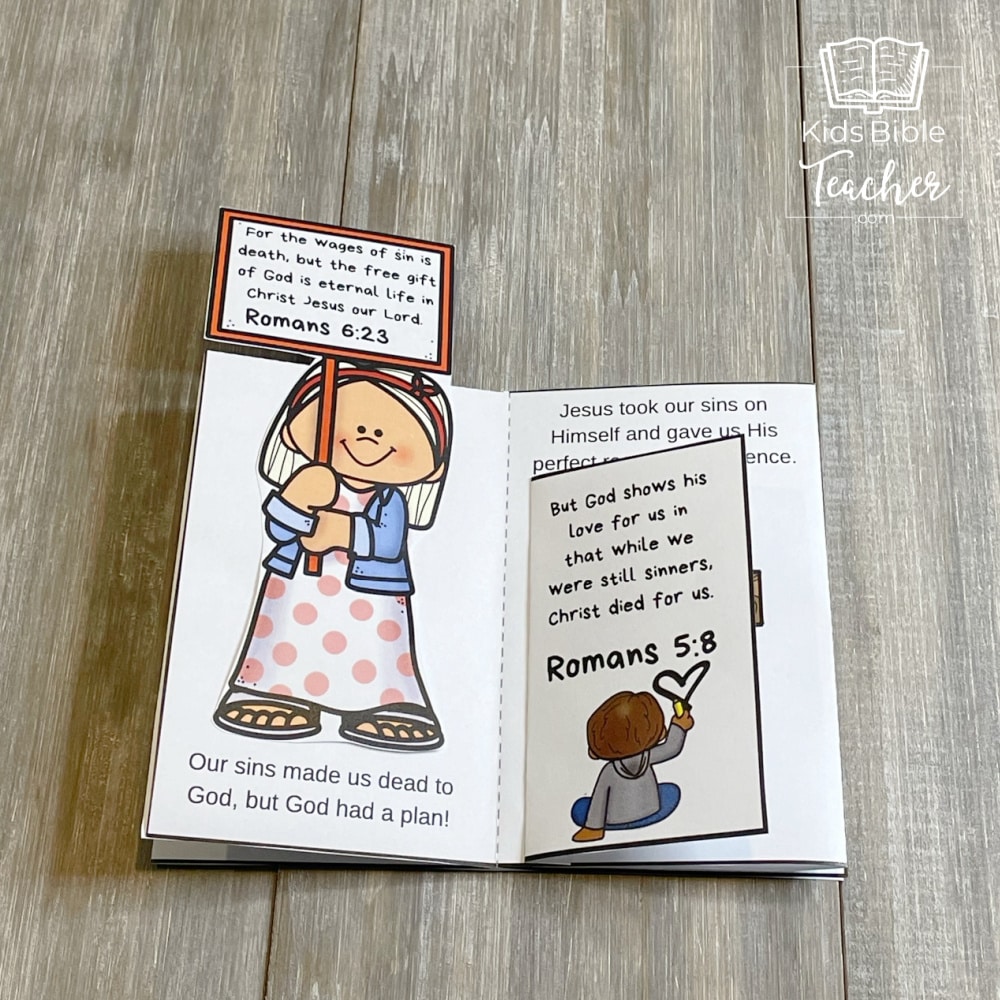 Before going on to the next page, fold the girl's sign down so that it does not stick out above the book.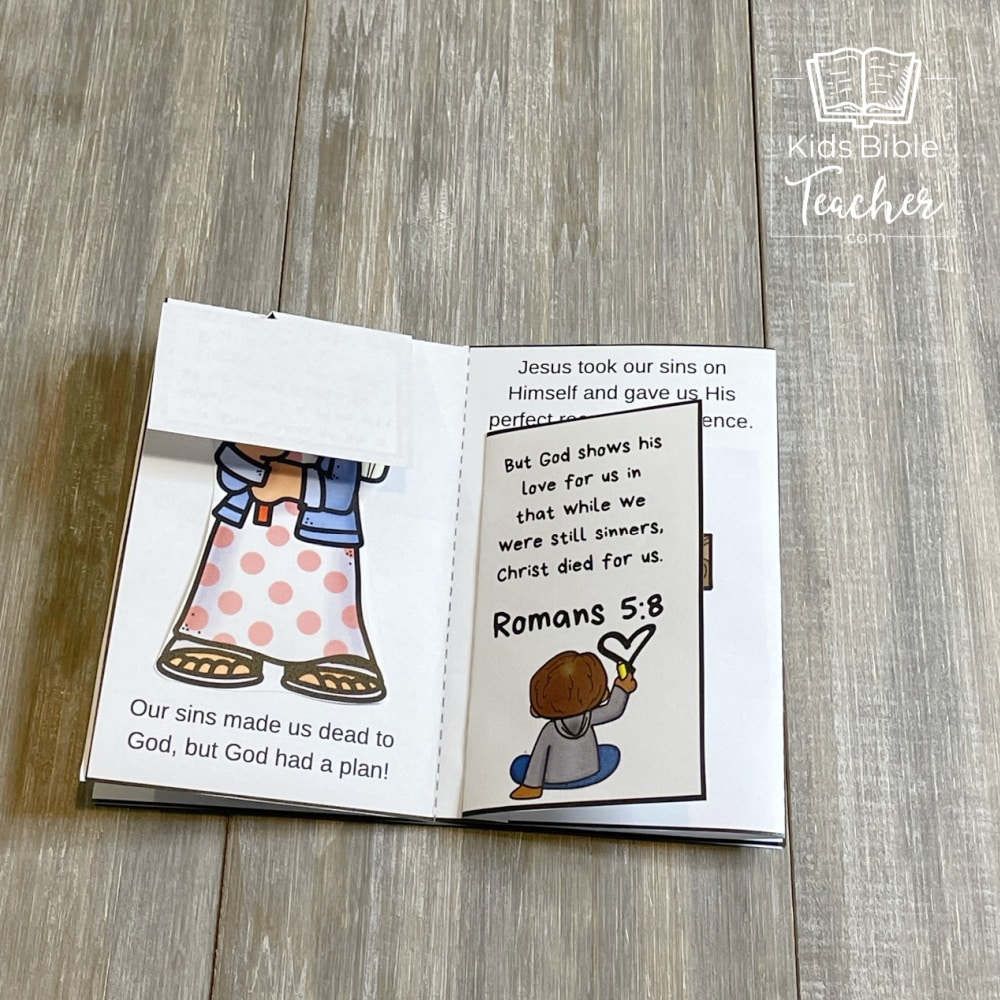 The last image will create a pop-up effect by taping or gluing the tabs to the two different pages. Then, fold the image into the book as you close the book.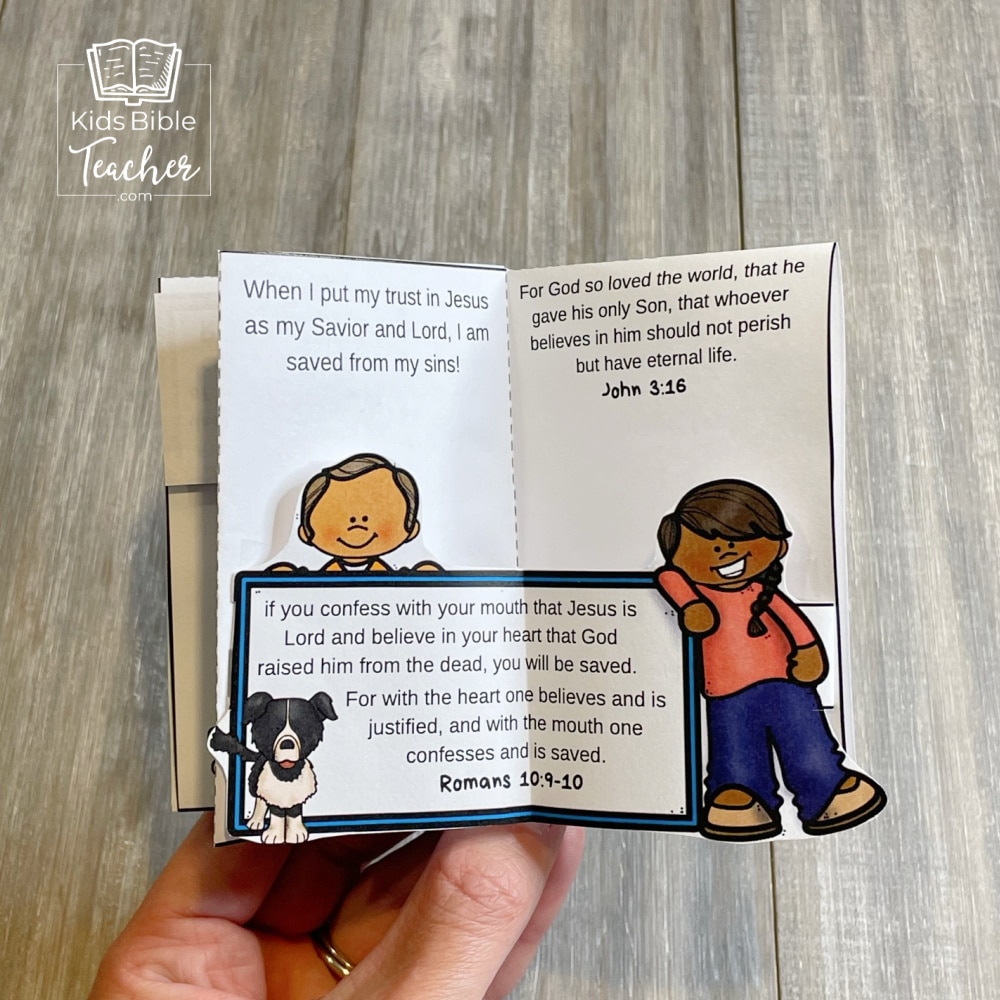 You are done!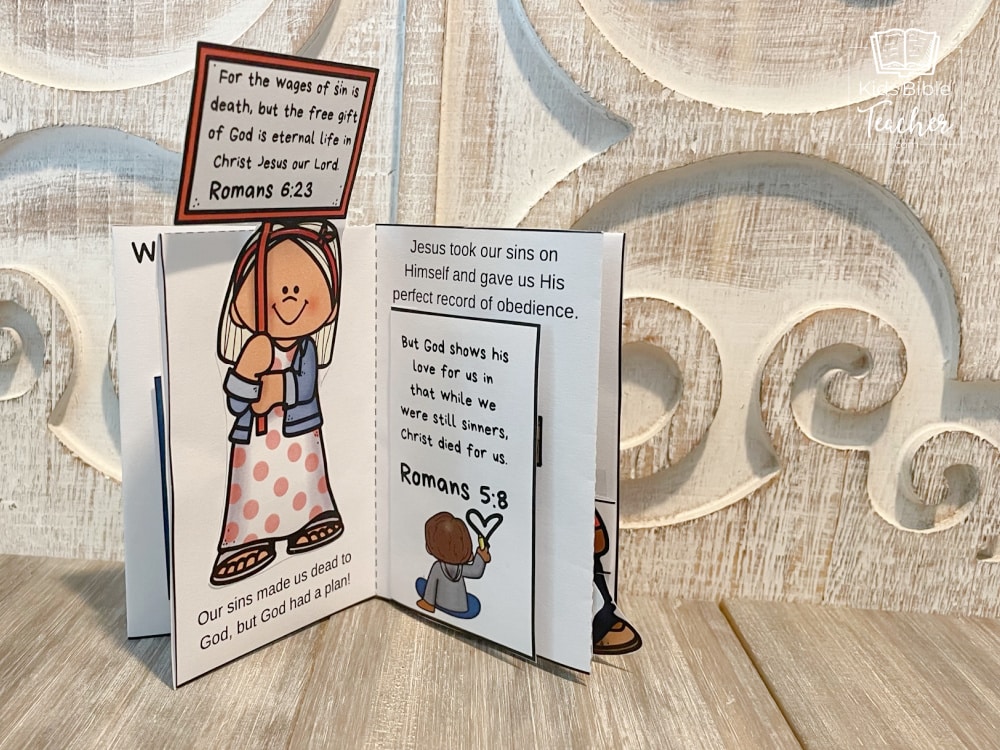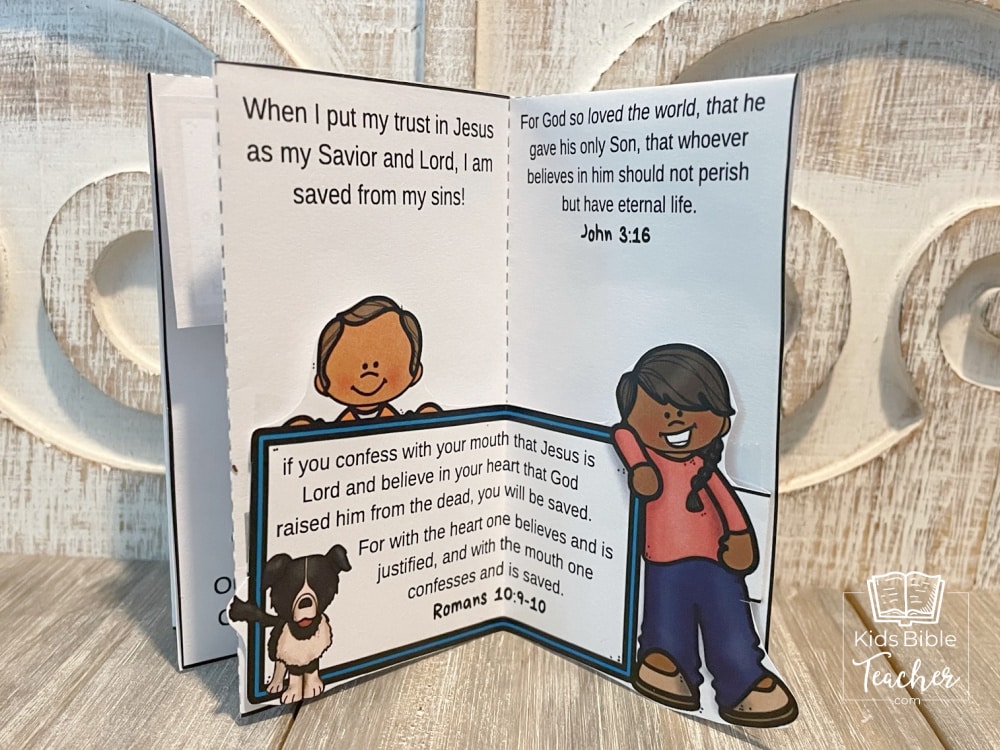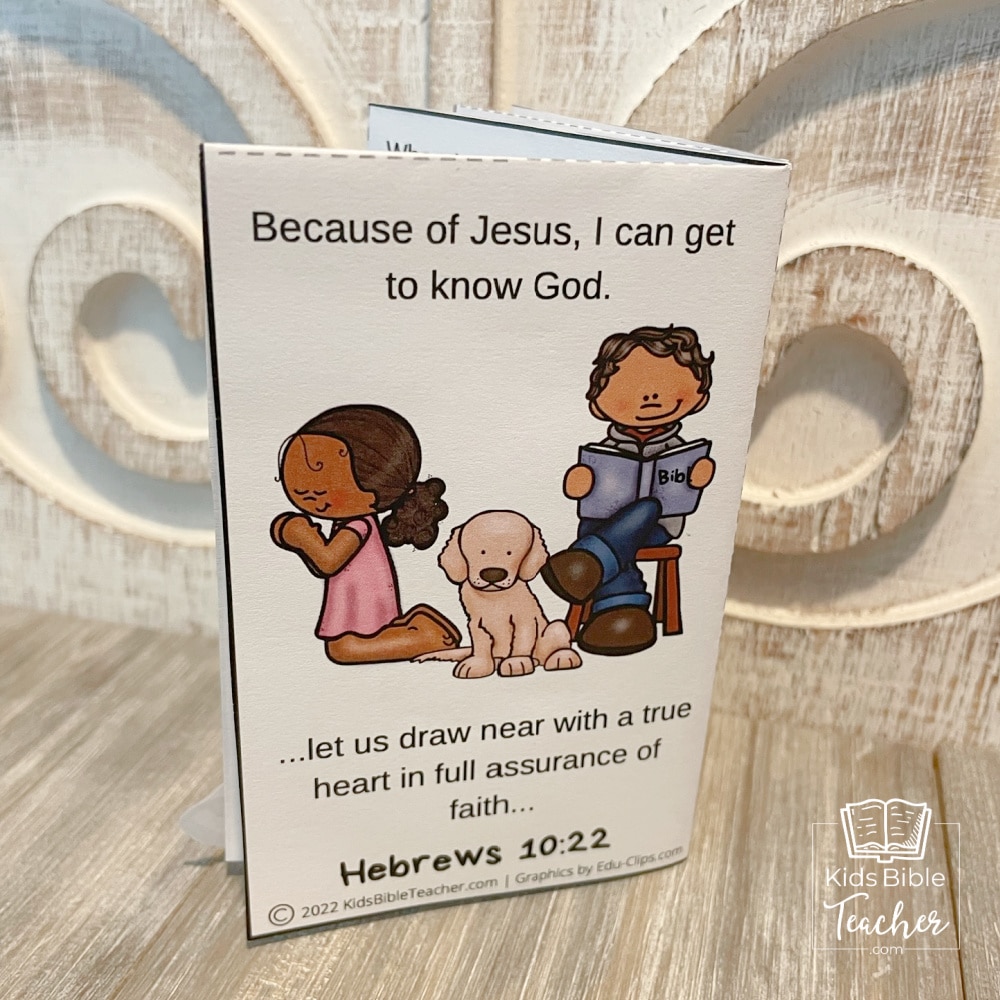 Will you use this mini book with your kids? If so, I would love to hear how it goes. Comment below to let me know!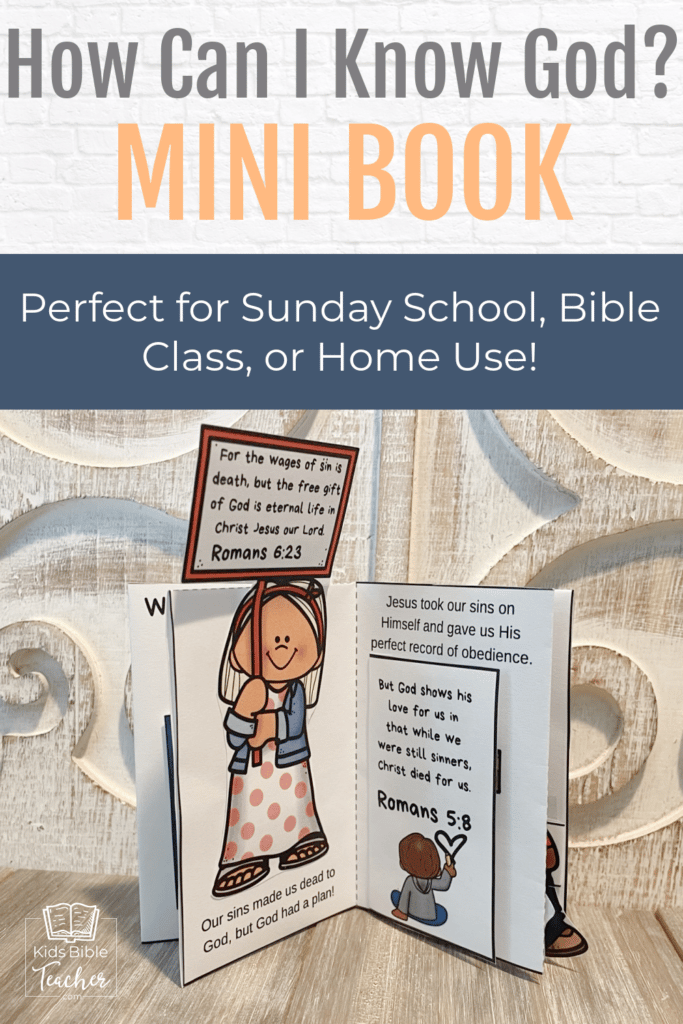 May God bless you!