"Jesus Calms the Storm" is a favorite Bible story for many children. This craft/activity is perfect to help teach young children this delightful story, at home, church, or in a classroom.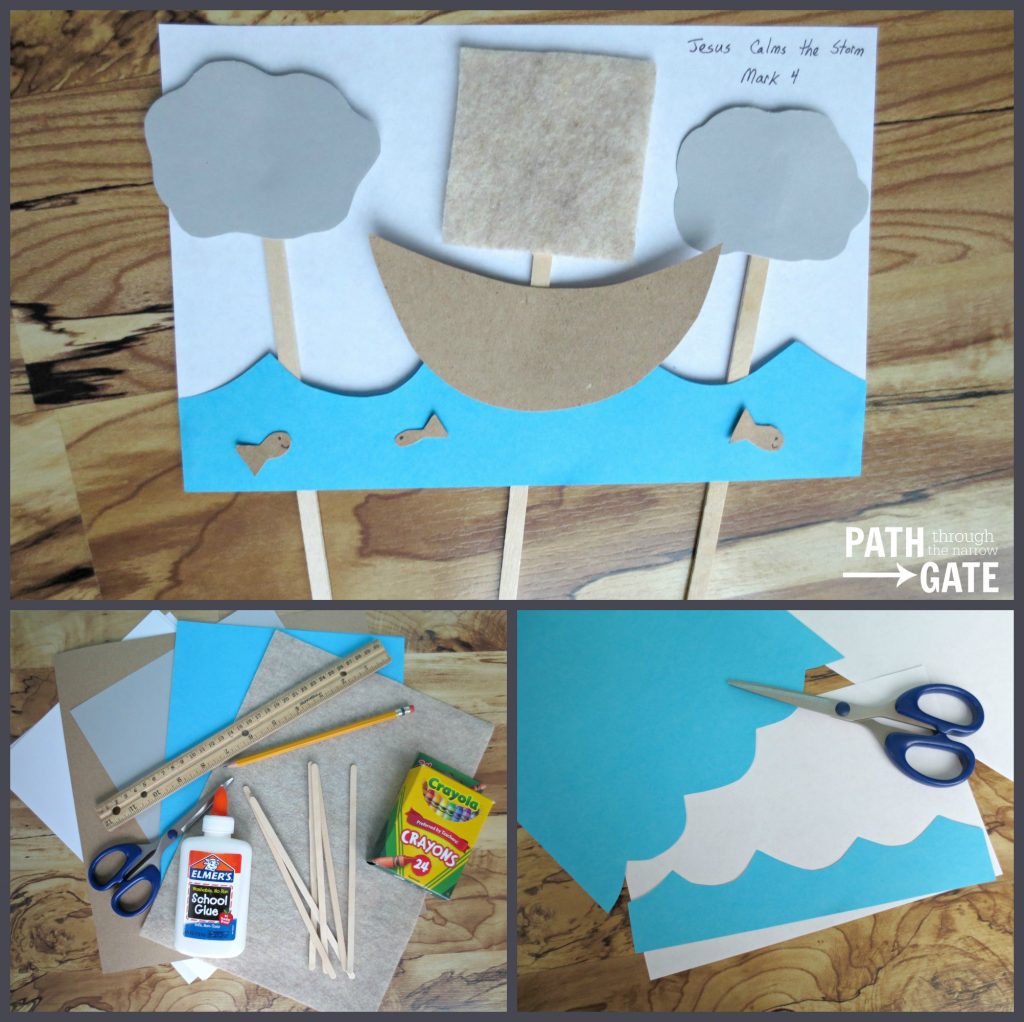 Jesus Calms the Storm Craft Materials:
Blue paper
White or Black paper (for background)
Brown Paper
Gray Paper
Scissors
Glue
Thin Popsicle Sticks
White or light colored felt
Crayons
Pencil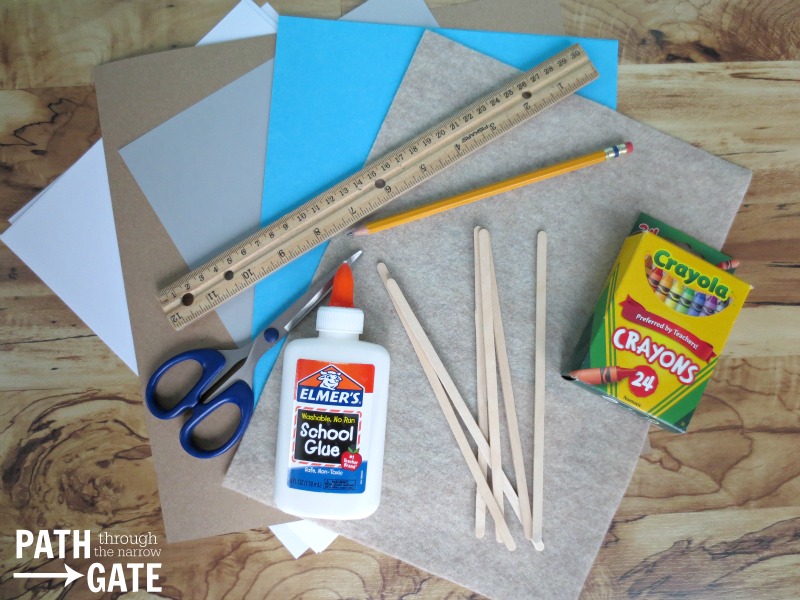 Jesus Calms the Storm Craft Directions:
1. Choose your background paper. I used white because it is what I had on hand, but you may also choose to use a dark color for the sky (because this story probably happened in the evening or night). Fold your 8.5 x 11 inch sheet of background paper in half, then cut along the fold. (So that your background is about 5.5 by 4.25 inches).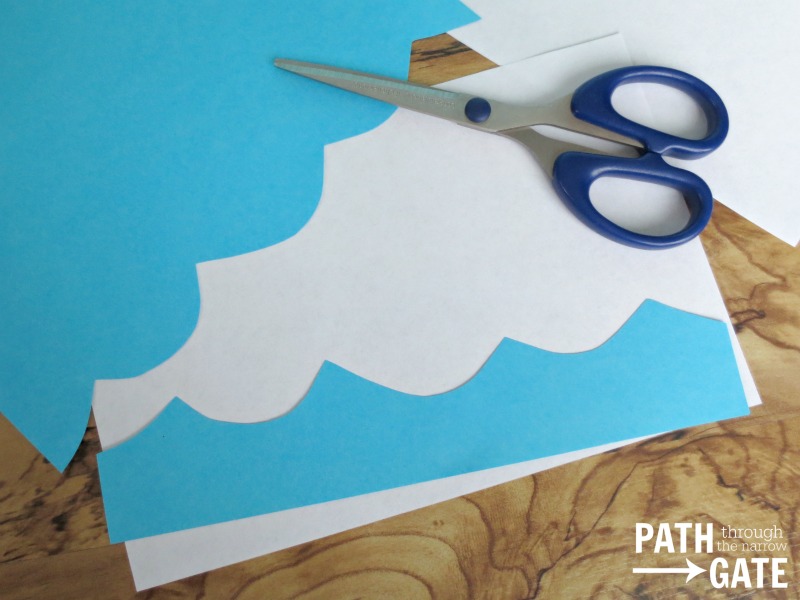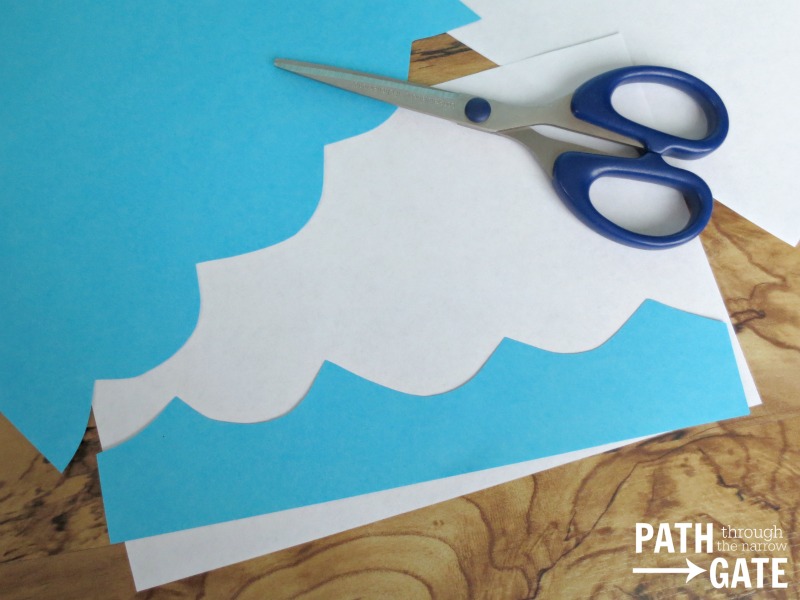 2. Cut some "waves" across the short end of your blue paper, making you waves about 1.5 to 2 inches thick at most.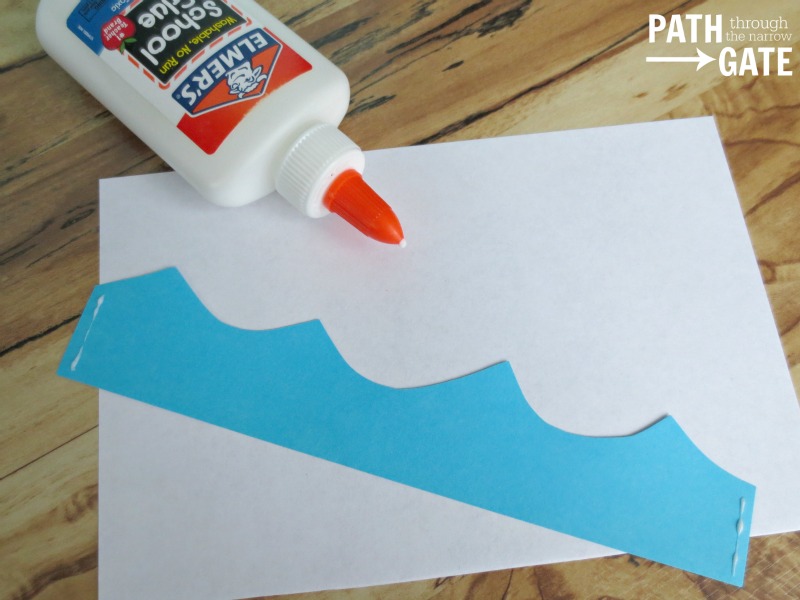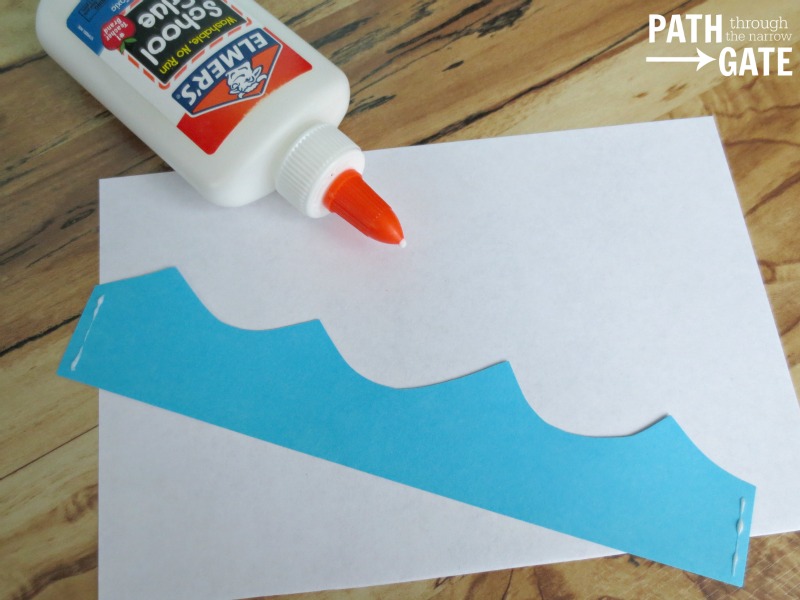 3. Glue the waves onto the bottom of your background, but only apply the glue to the outer two edges of your waves, as shown above. The bottom must not be glued to the background.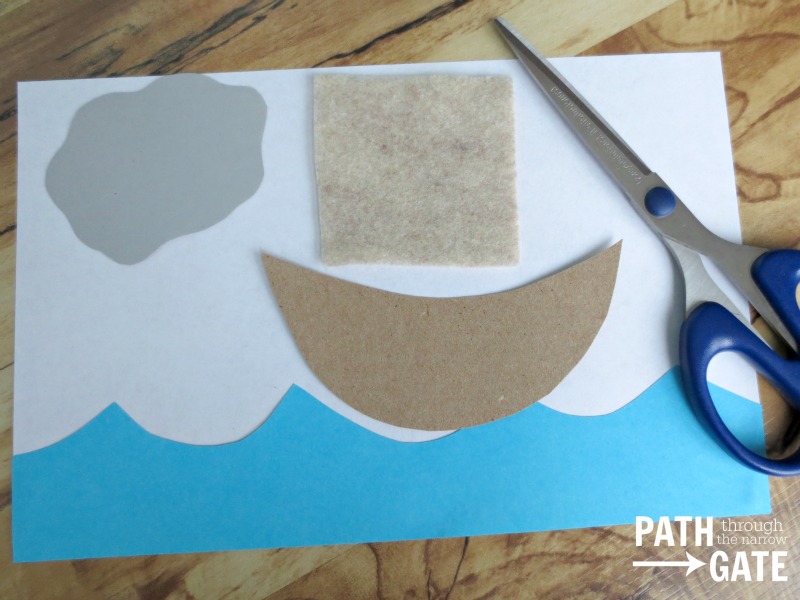 4. Cut a "banana shaped" boat from the brown paper. My boat is about 4 inches wide. Cut a cloud from the gray paper. My cloud is about 2.5 inches wide. Cut a sail from the felt. My sail is about 2.25 inches wide and tall. If you have older kids who are making this craft, hand them pre-cut squares of paper and felt and let them draw and cut their own shapes.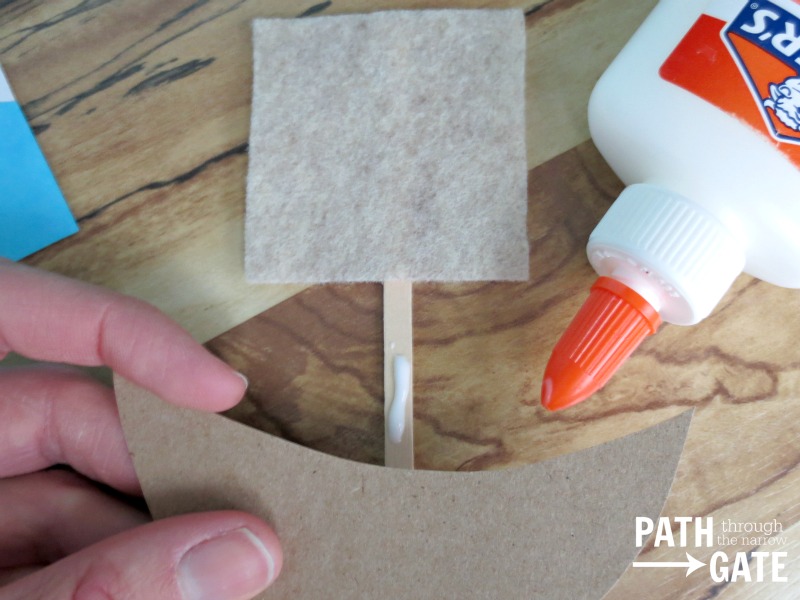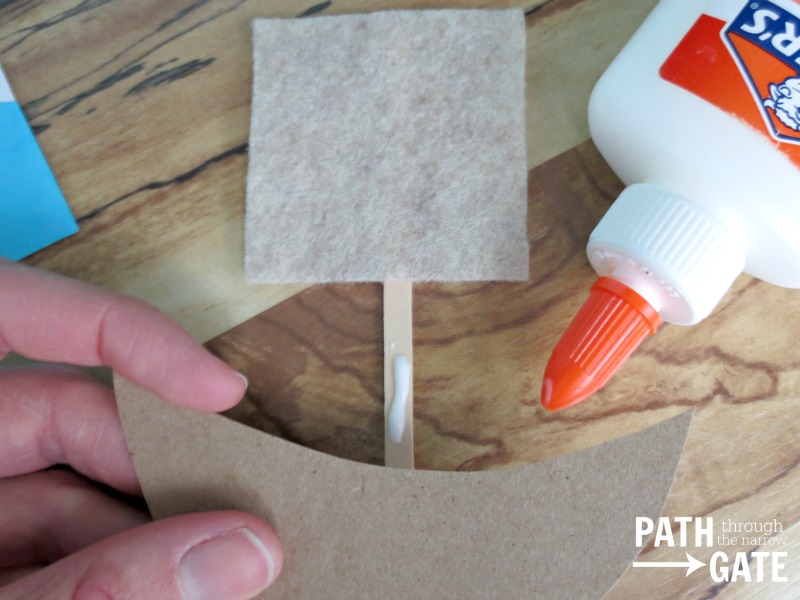 5. Glue the boat, sail, and cloud to the popsicle sticks as shown.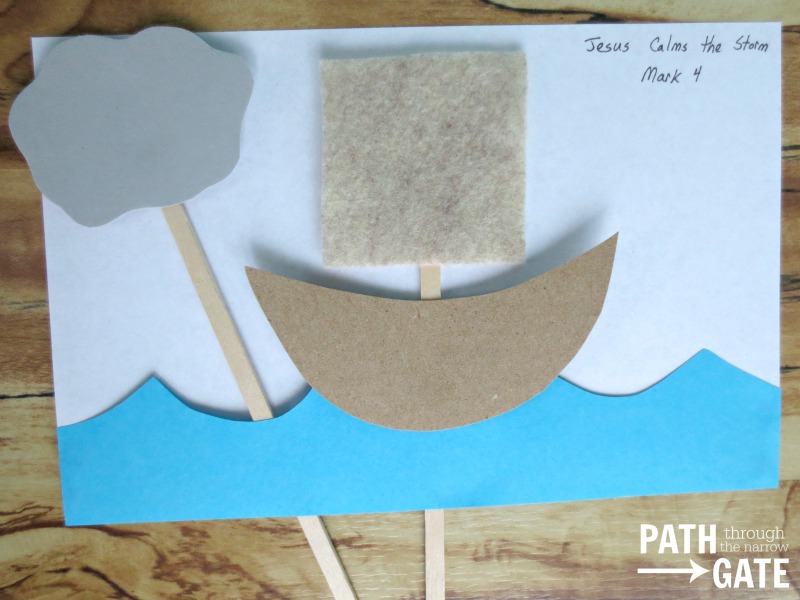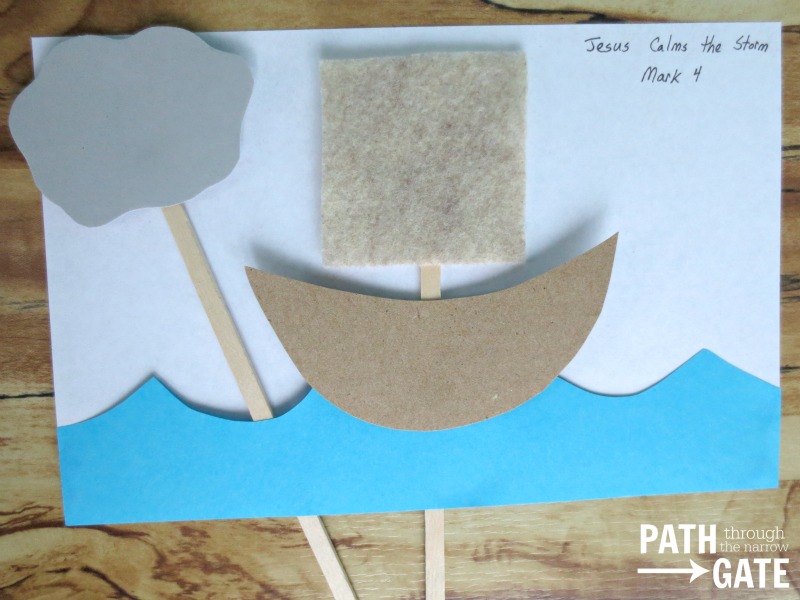 6. If desired, have the kids color the sky, add stars to the sky, and add fish to the water. You may also want to write the story title and passage on the paper.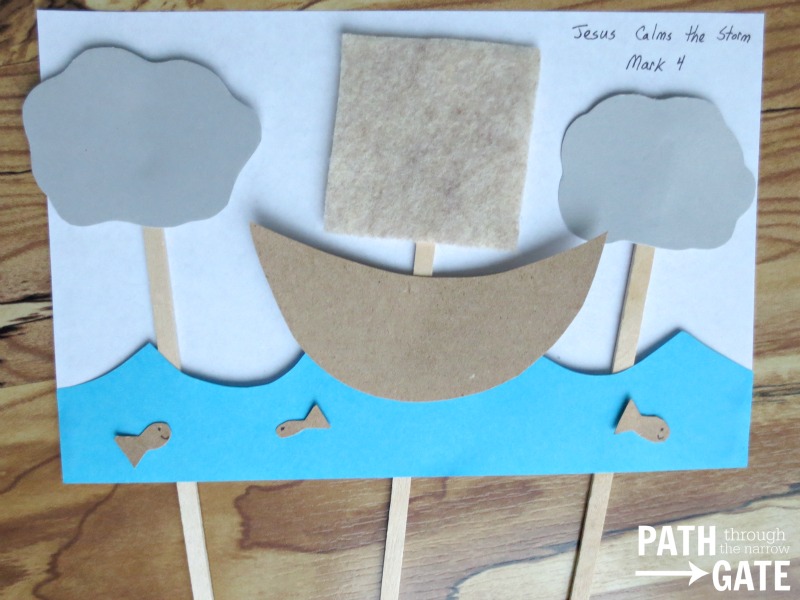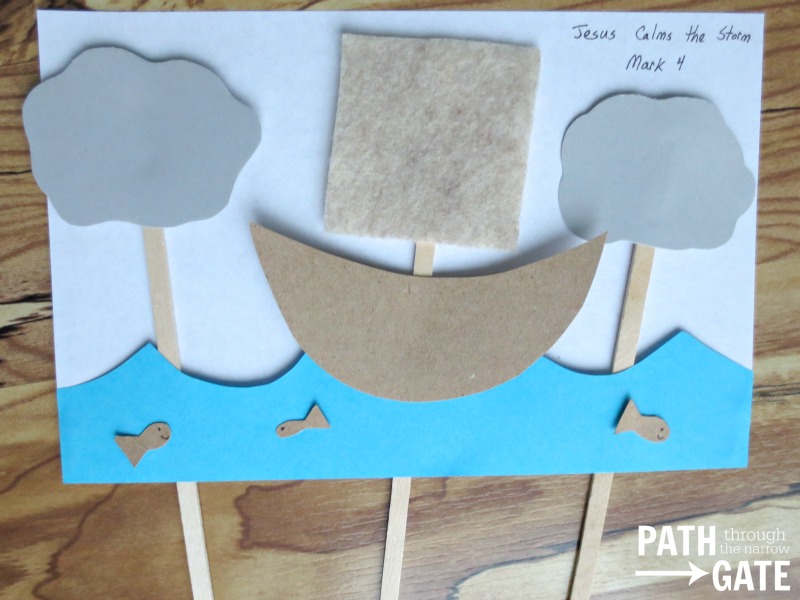 7. Once the boat and cloud have dried, insert the popsicle sticks under the water. The kids can now "sail" the boat across the water and make the cloud flee away by manipulating the sticks at the bottom of the craft.
Will you be making this craft? Do you have any suggestions for it? I would love to hear from you. Please scroll down to comment.
More Posts from Path Through the Narrow Gate: