Love Bible Reading Plan: Help your kids learn more about God's love for them and discover what Biblical love looks like with this FREE printable Bible reading plan.
You can help your kids learn more about God's amazing love for them with this Bible reading plan, perfect for the month of February or anytime!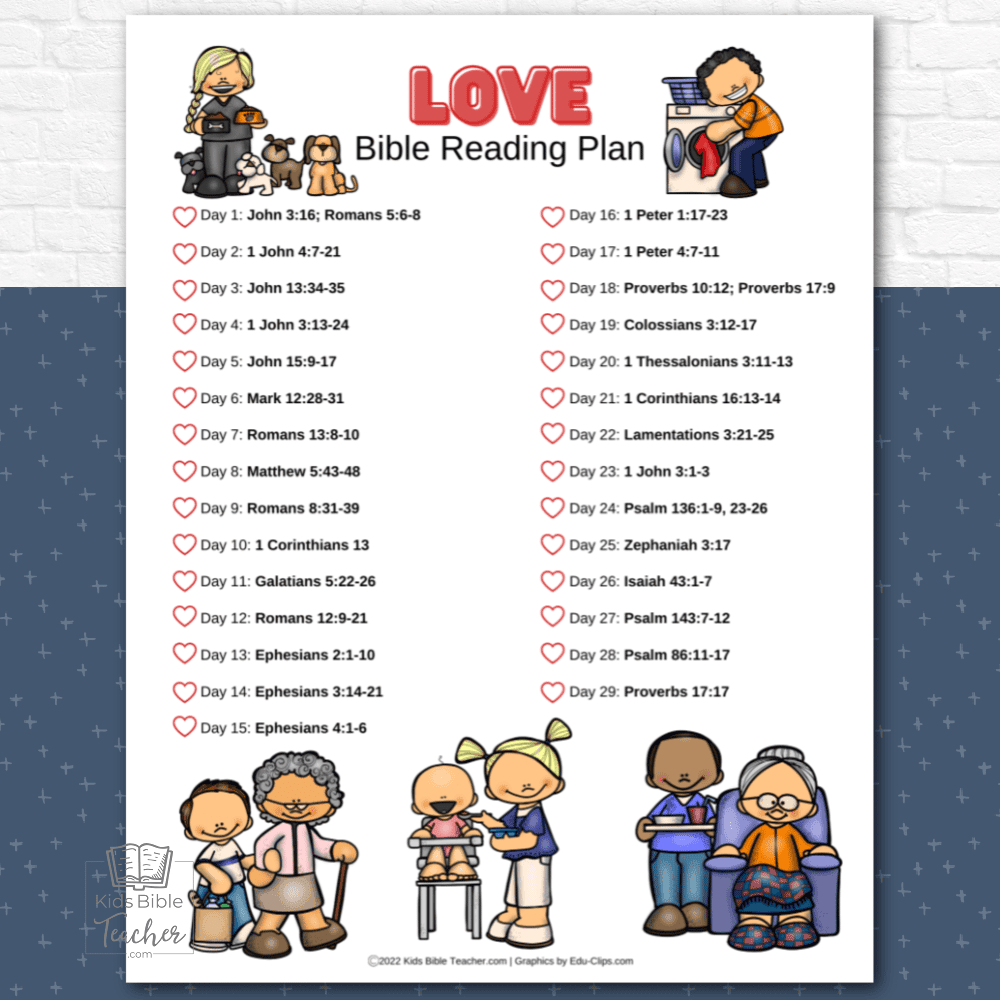 This Bible reading plan focuses on Bible passages that teach us about God's love for us and our responsibility to love other people around us.
The Love Bible Reading Plan will help your kids learn that:
All love comes from God
God loves us so much that He sent His Son, Jesus, to die for our sins
The greatest commandment of all is to love God with all of our hearts, souls, and minds
The second greatest commandment is to love our neighbors as ourselves
People will know that we are Jesus' disciples because of our love for one another
Godly love involves action – helping each other out!
And much more!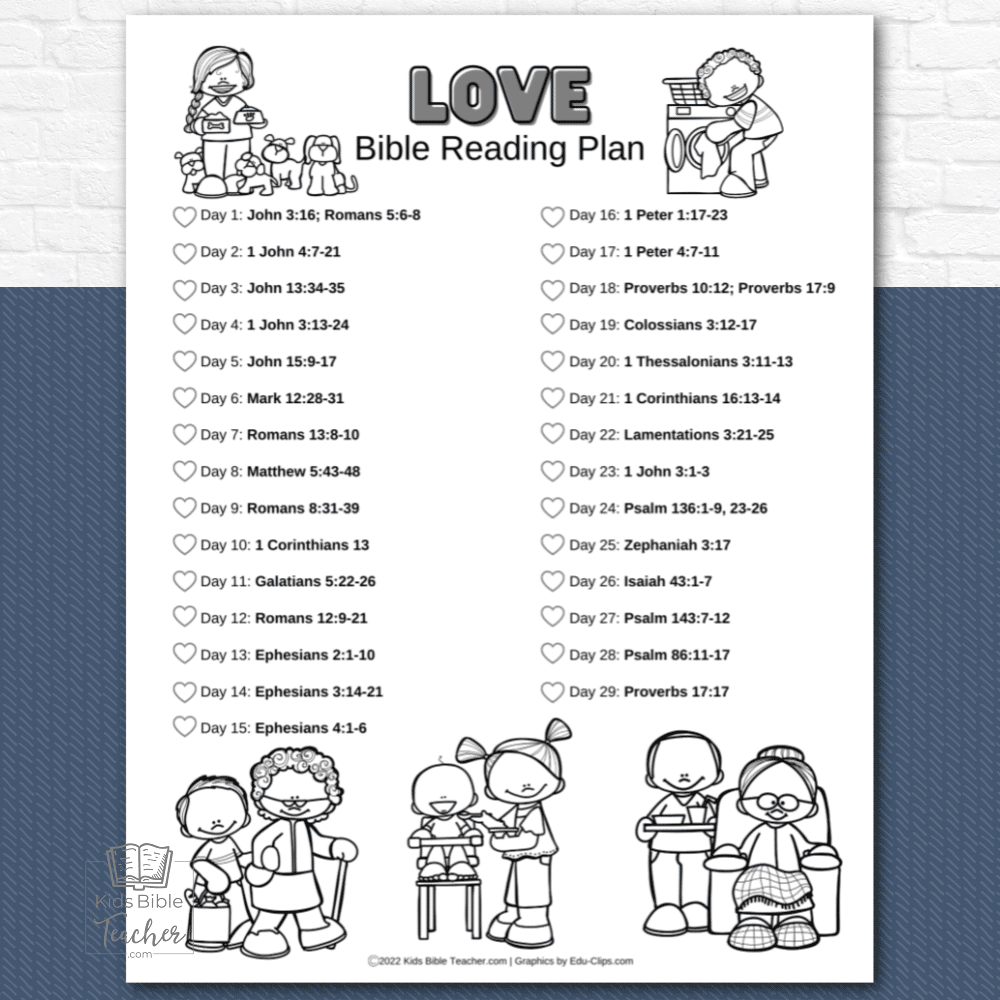 If you are looking for a simple way to help your kids read the Bible each day, this is it! You don't have to wonder what verses to read or where to go next. The work is done for you. Now you can spend time savoring God's Word with your kids instead of trying to figure out what to read each day.
This Bible reading plan is perfect for daily reading through the month of February or through any month. You can also read it on your own schedule – you choose!
This plan is designed for kids to use for independent Bible reading or for families to use as a read-aloud plan. It could also be used in a homeschooling setting, or for class devotion time at a Christian school.
To get your FREE copy, click the link below. Then, print the Bible reading plan in black and white or full color and use it each day. It's that easy!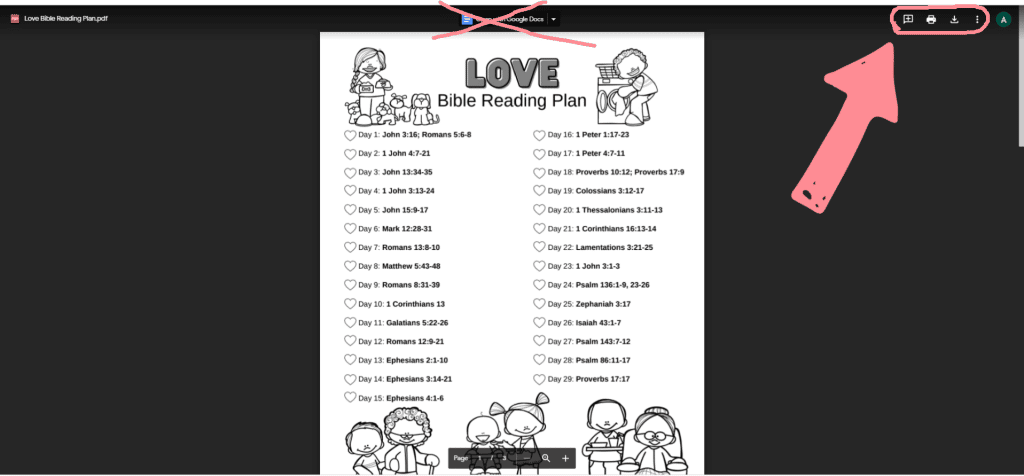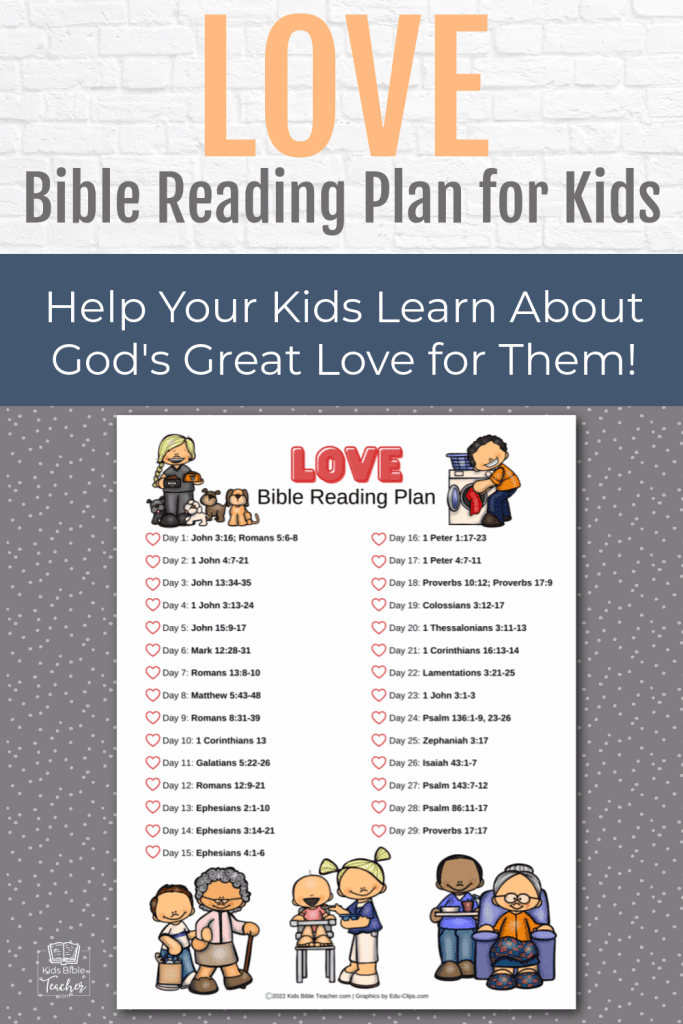 If you do use this Bible reading plan, I would love to hear how it goes! Please scroll down to comment.
May God bless you!

P.s. Help your kids take a deeper dive into the joy of prayer with these interactive Prayer Journals – available for pre-readers and early readers, elementary students, and tweens and teens.