Night time fears, bad dreams, loneliness, worry about the next day, sickness, even changing hormones – There are lots of reasons kids have trouble sleeping at night.
The Night Owl Bible Meditation Box and the Outdoor Adventure Bible Meditation Box are ready to offer comfort, hope, and strength for just those times. Filled with a flashlight and printable verses of peace and comfort, these Bible meditation boxes are perfect to combat the night time fears and loneliness that can occasionally consume us all. Encourage your children to turn to God in the middle of the night when they are alone and all is dark with these adorable boxes. They are also perfect to have on hand for a quick bedtime Bible reading before lights out.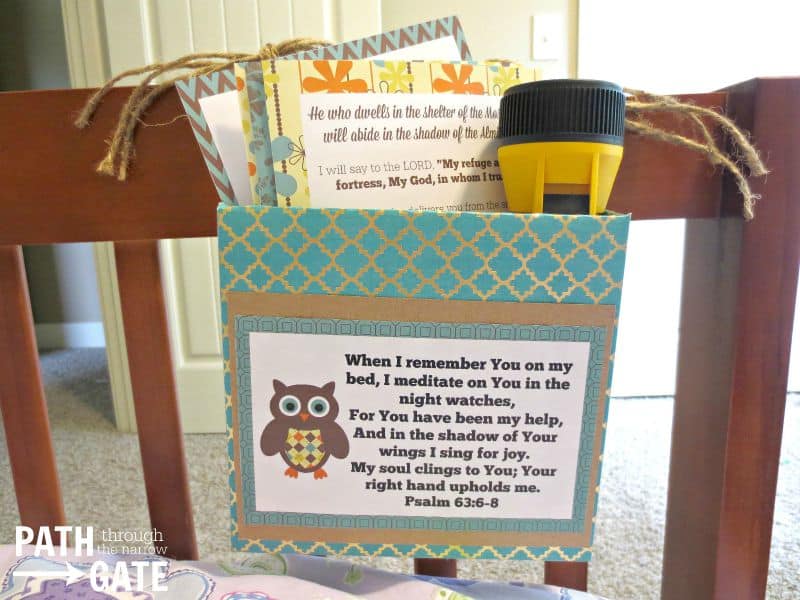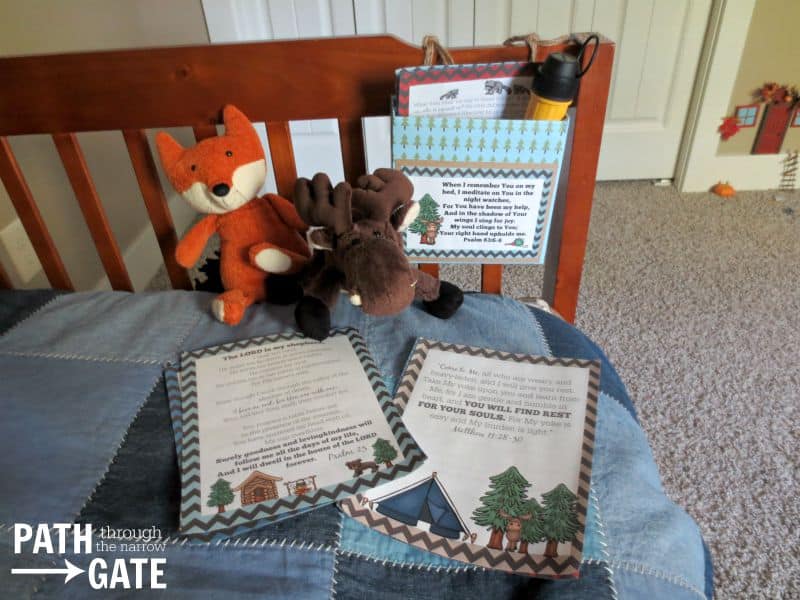 Click Here for Instructions for making the Night Bible Meditation Boxes and to get the first set of printables for free.
The second set of 12 additional printables in each theme can be purchased below: