Do you have a hard time finding your place in your book? Are you always short on good bookmarks? These adorable Nibblin' Monsters Bookmarks are fun to make and fun to use! Try them today!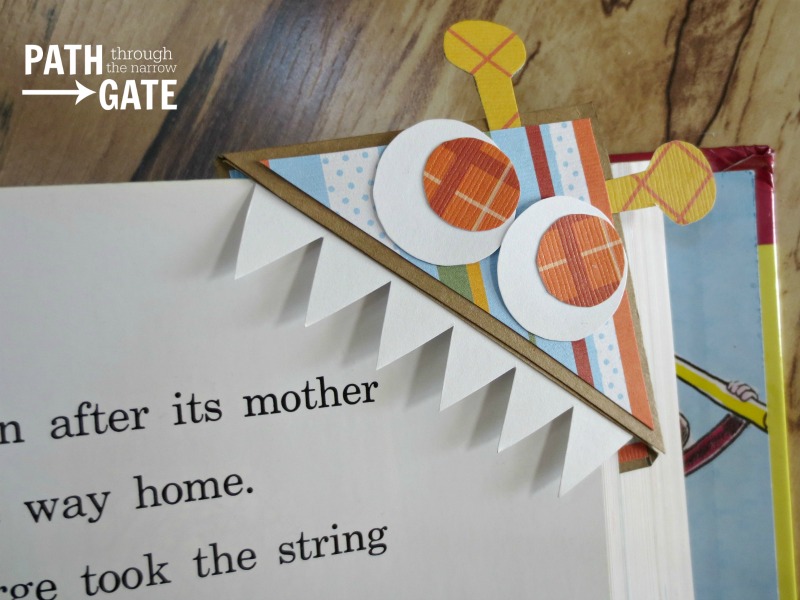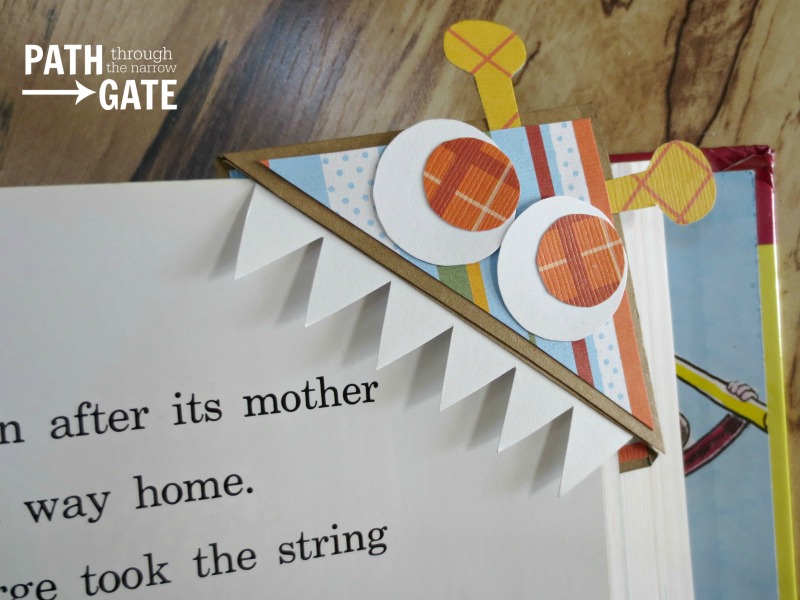 Materials:
White Cardstock
Solid-Colored Cardstock
Patterned Paper or Cardstock
Scissors
Glue
Sharp Pencil
Ruler
Nibblin' Monsters Template [Click Here to Print]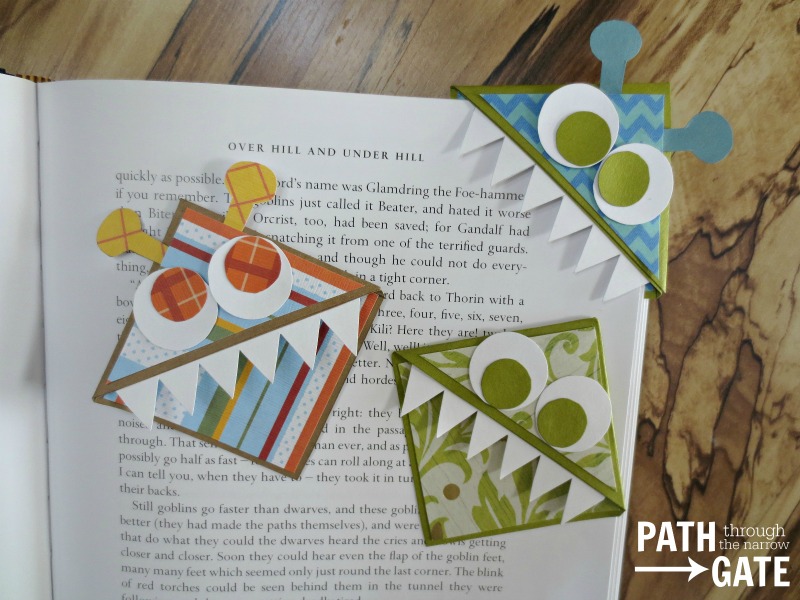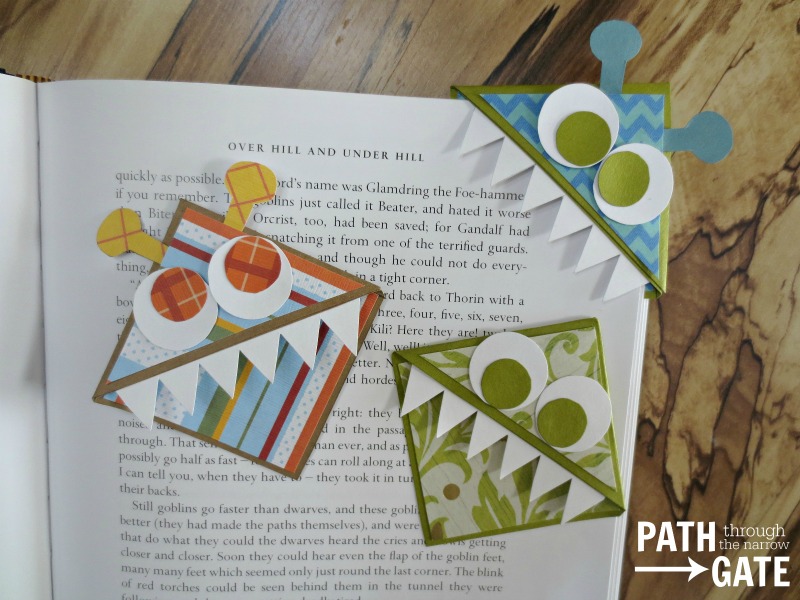 Instructions:
1. Using the Nibblin' Monsters Template, cut the shapes out as directed.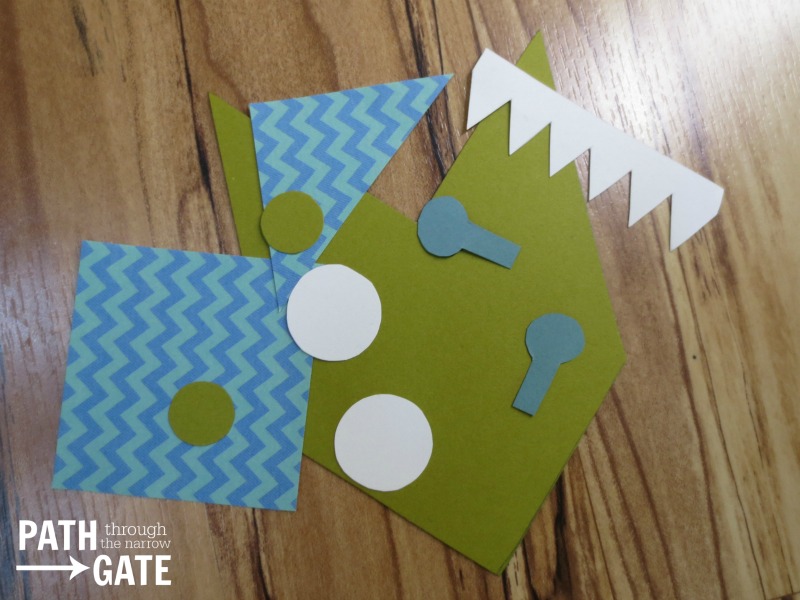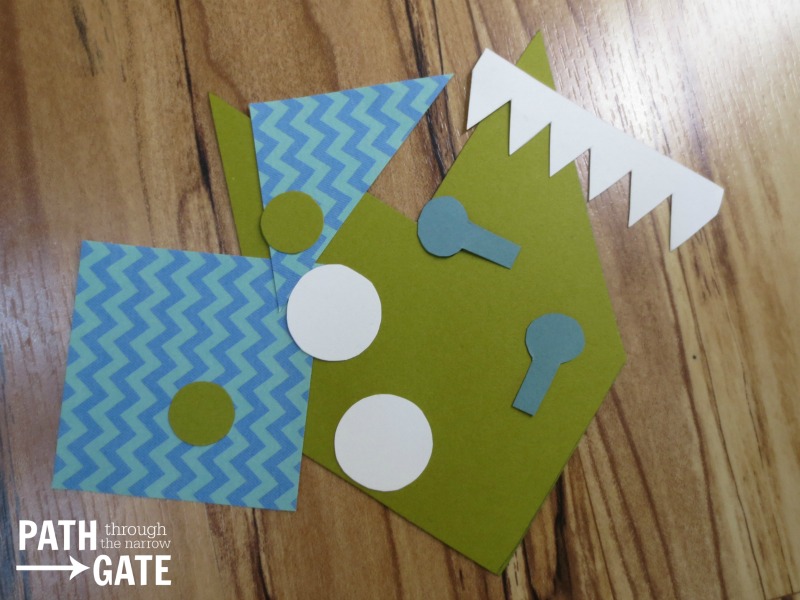 2. Take the largest shape and, using a sharp pencil and a ruler, score a fold line as indicated by the dotted "fold" lines on the pattern.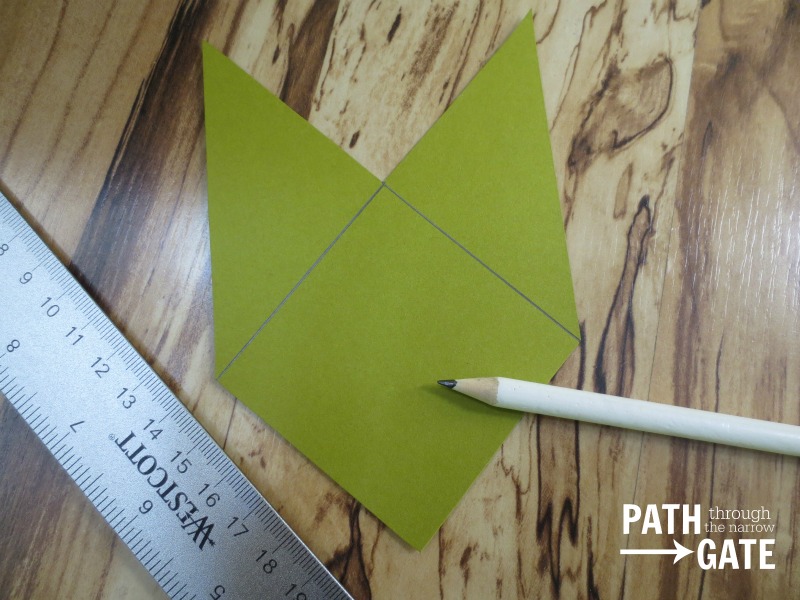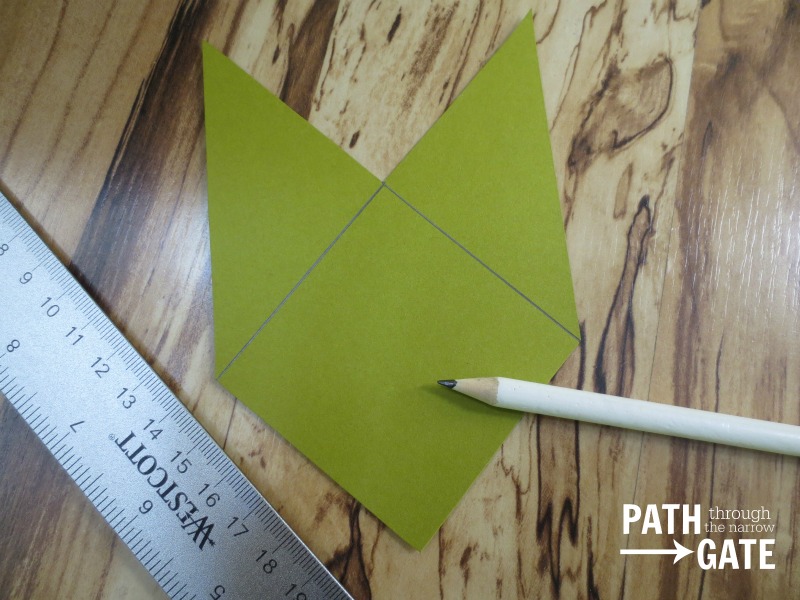 3. Fold the shape, starting with the right side, then folding the left over it. Crease the paper at the fold lines.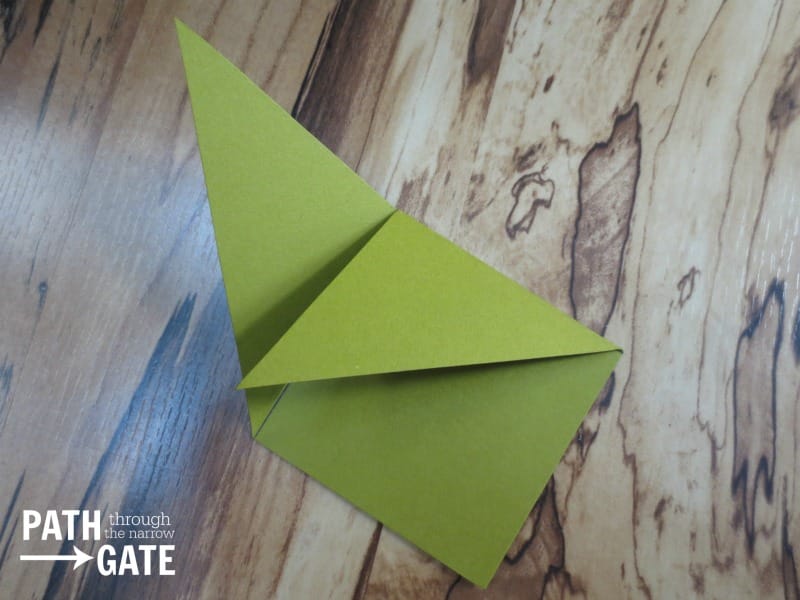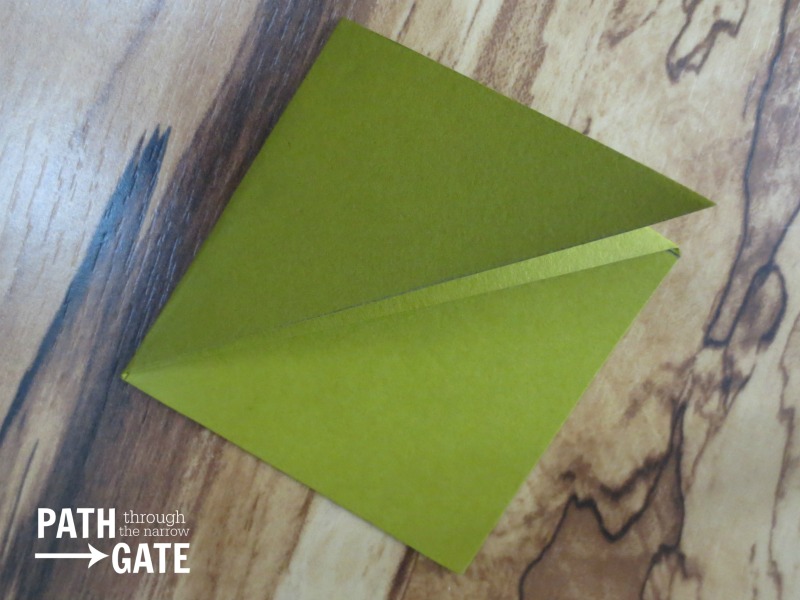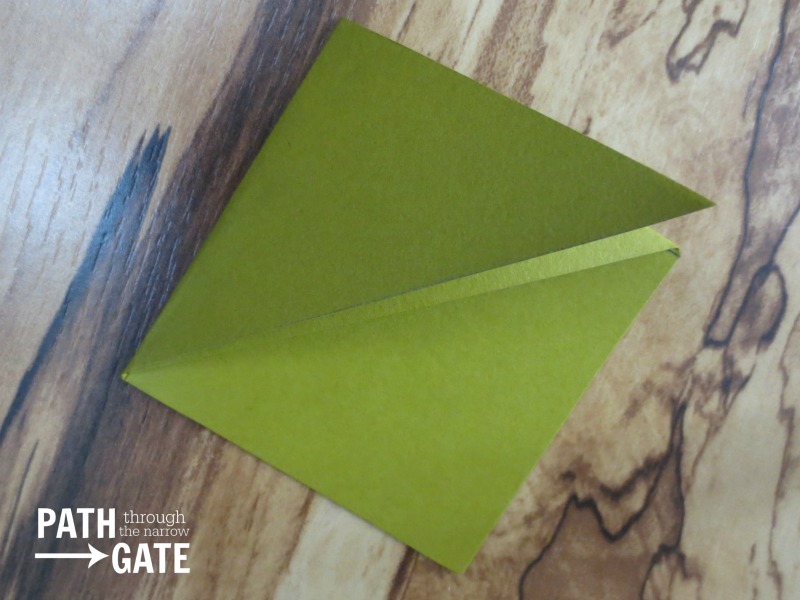 4. Unfold the shape and glue the square into the center, as shown below.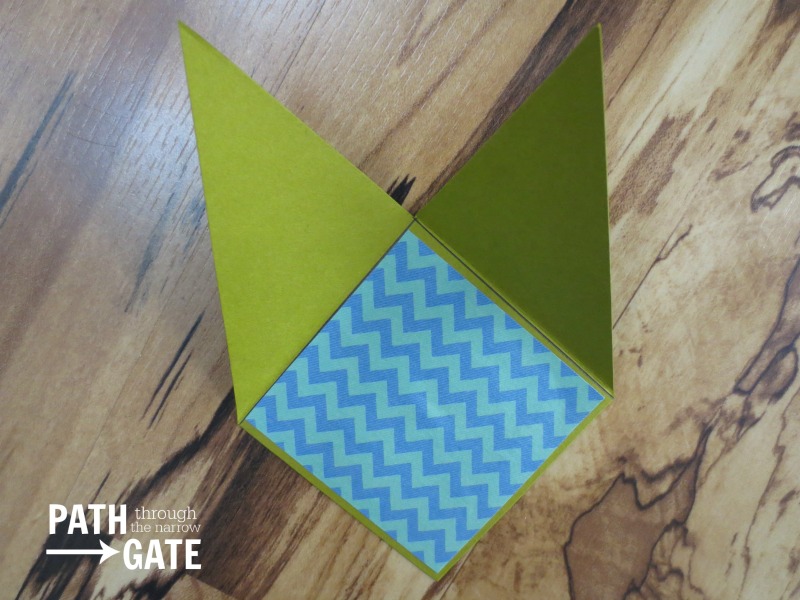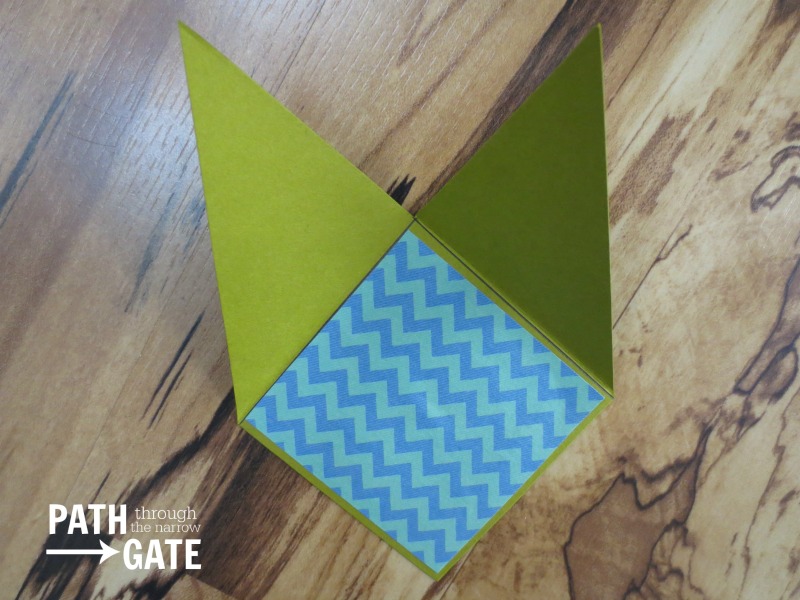 5. Apply a thin line of glue to the top of the jagged "teeth" shape. Carefully glue the teeth to the inside edge of the right flap as shown in the picture below.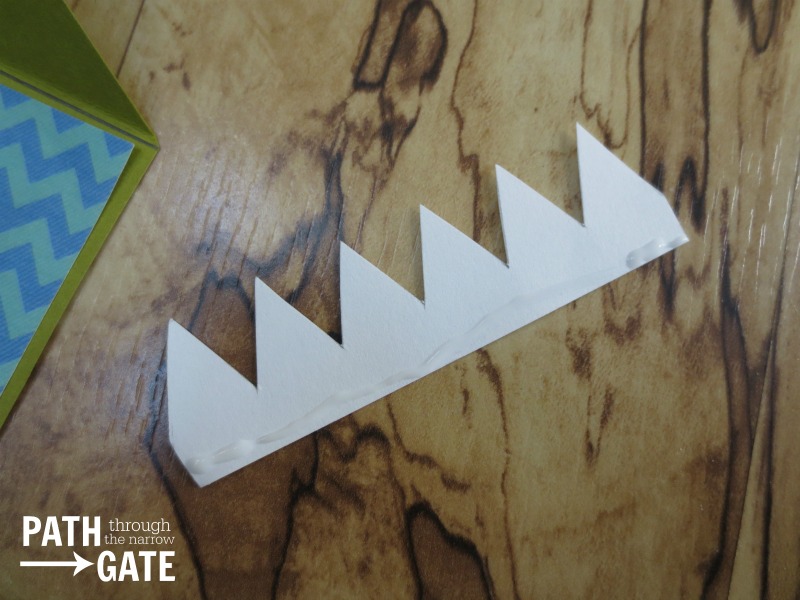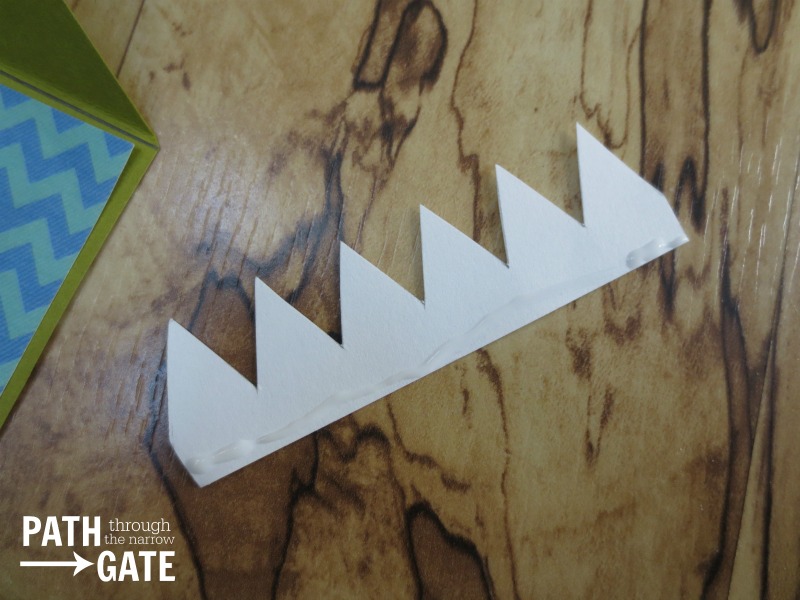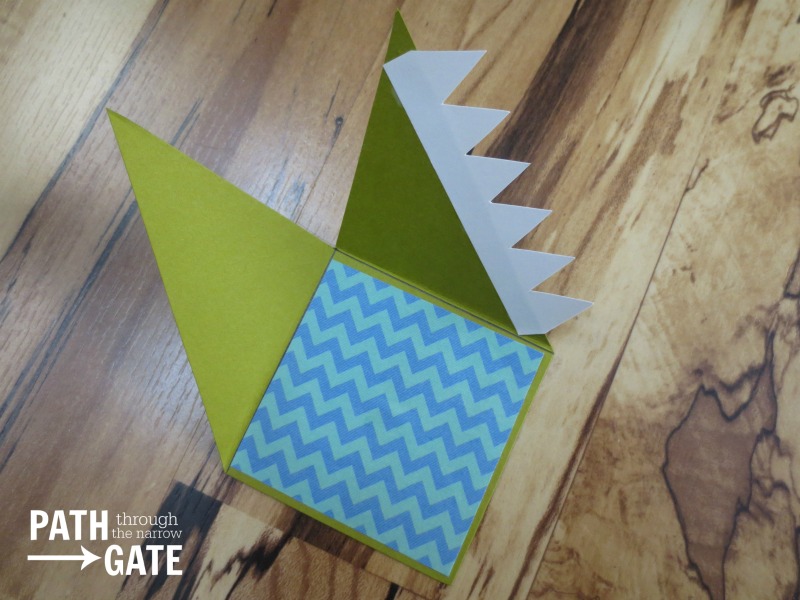 6. Fold both flaps down, then glue the bottom of the left flap to the top of the right flap. Do NOT glue the right flap down to the colored square.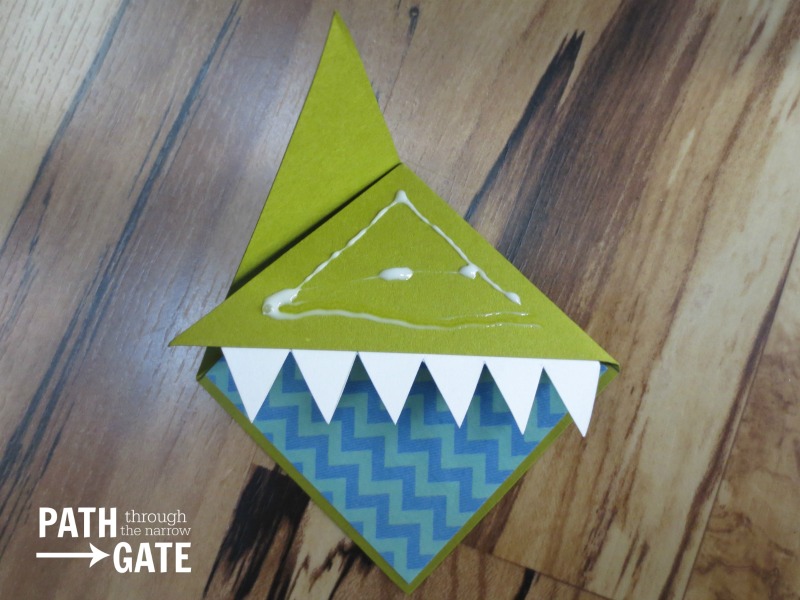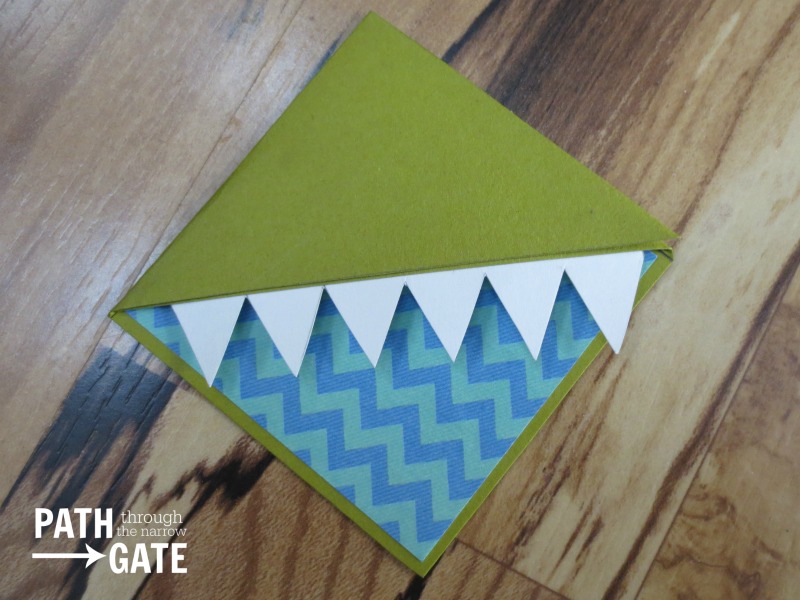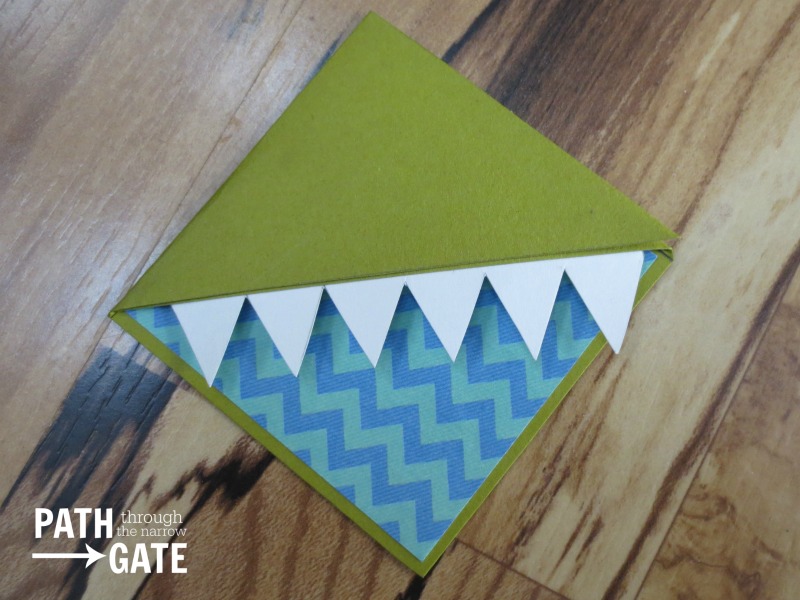 7. Glue the patterned triangle to the top of the monster.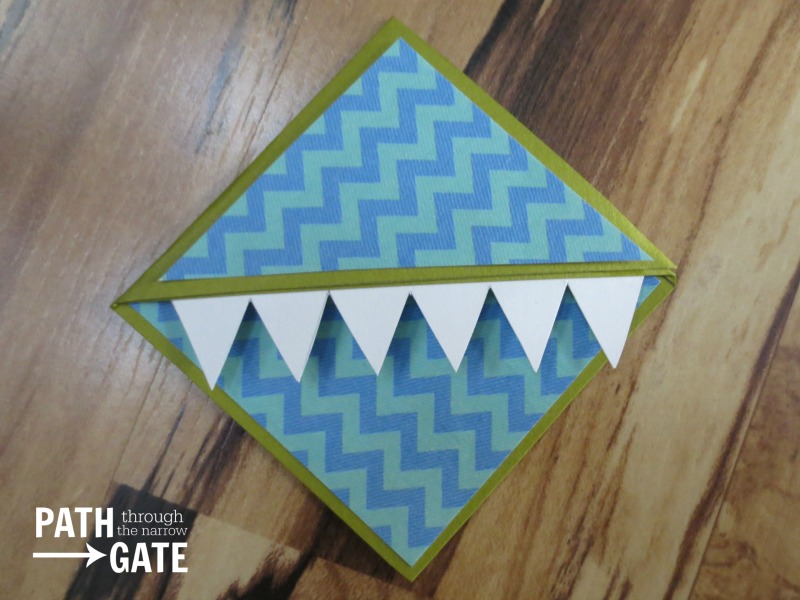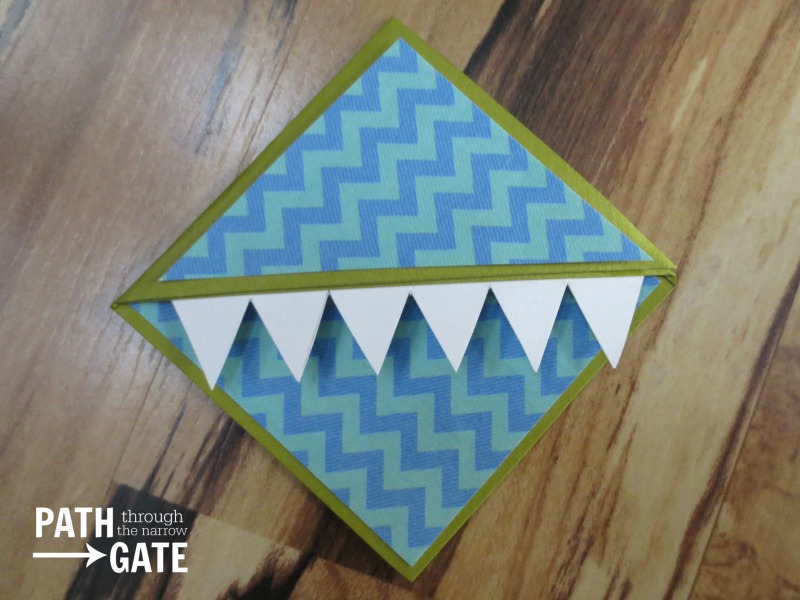 8. While the triangle glue is still wet, apply a small dab of glue to the bottom of each "antennae" and slide the bottoms between the colored paper and the solid paper.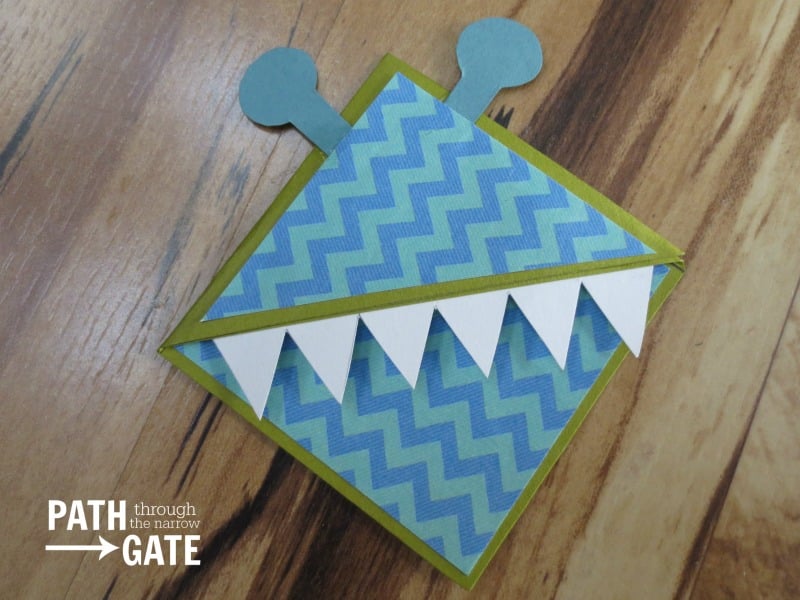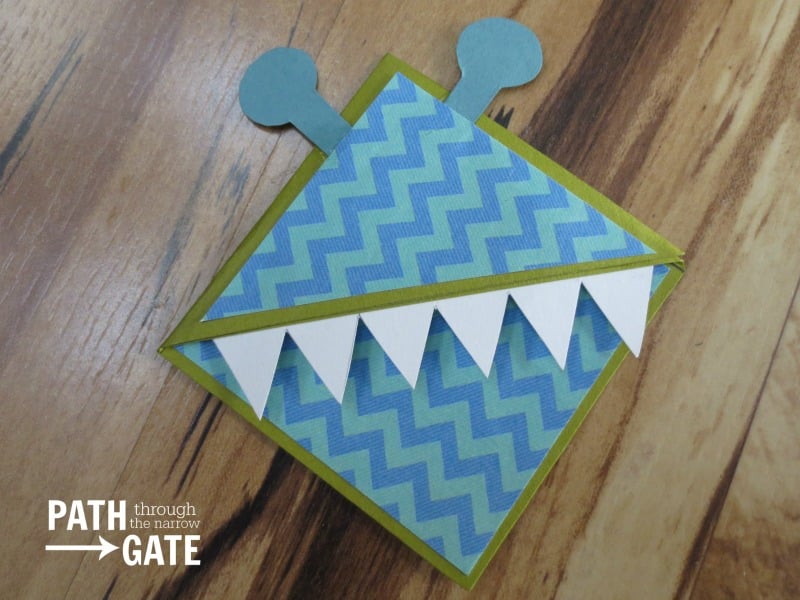 9. Finish by gluing the eyes into place.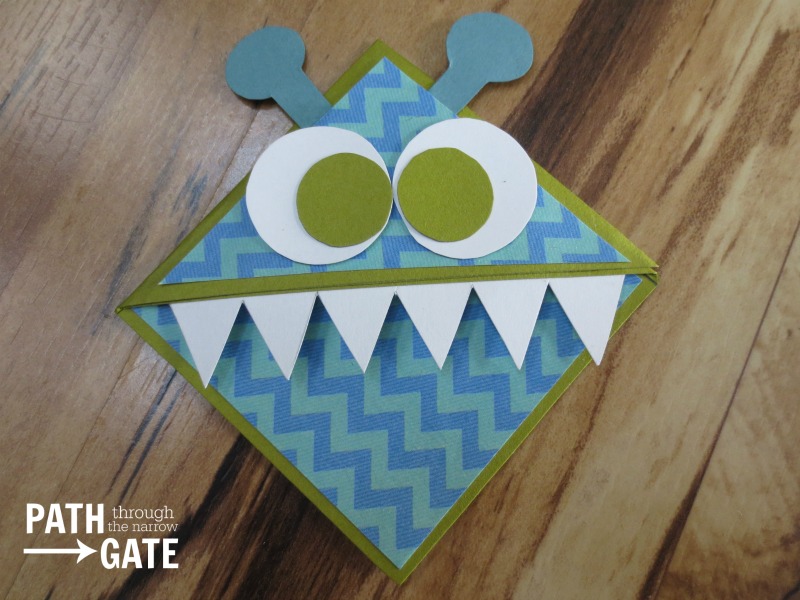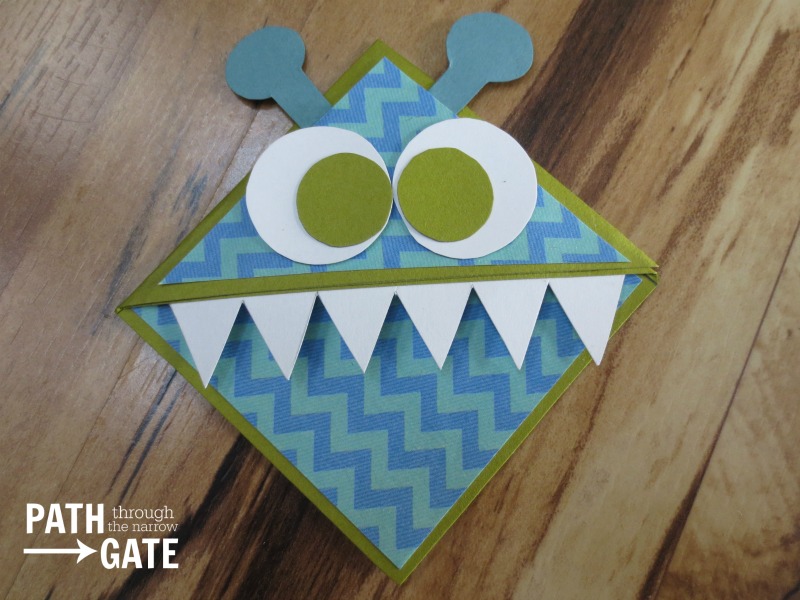 10. Let your monster dry completely, then have fun using him!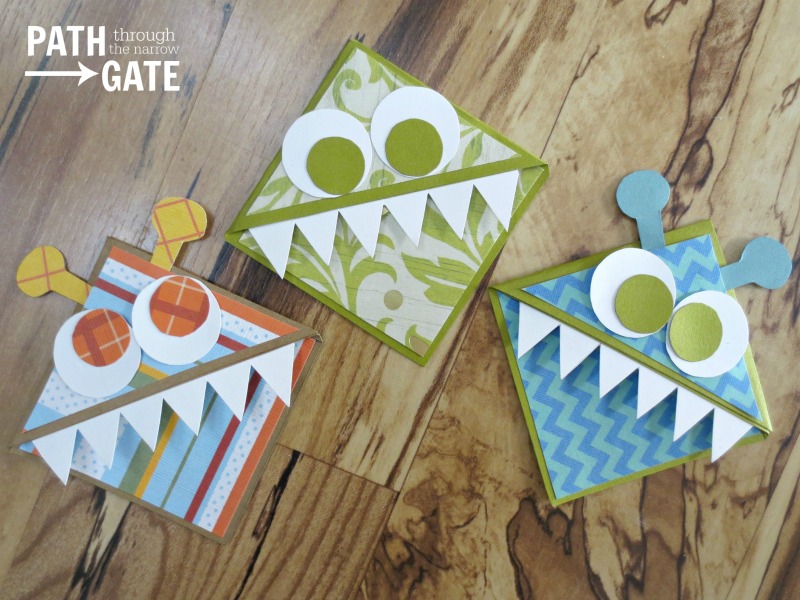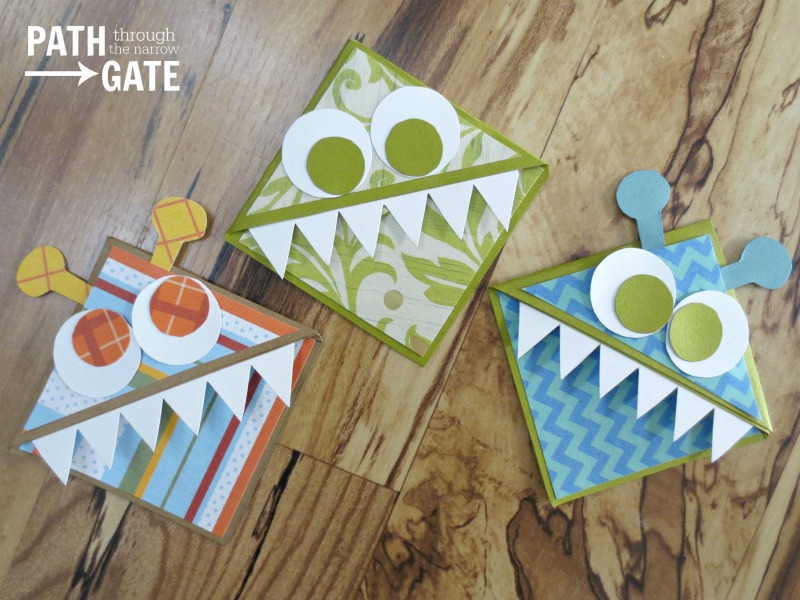 This project was inspired by Tally's Treasury blog. She has some other cool variations on these bookmarks. Check out her ideas here!
More Resources from Path Through the Narrow Gate: