Help your kids discover that the Bible is full of music with these fun music in the Bible activity pages.
Do your kids know that the Bible talks about music? These activity pages will help your kids learn a little bit about what the Bible has to say about music.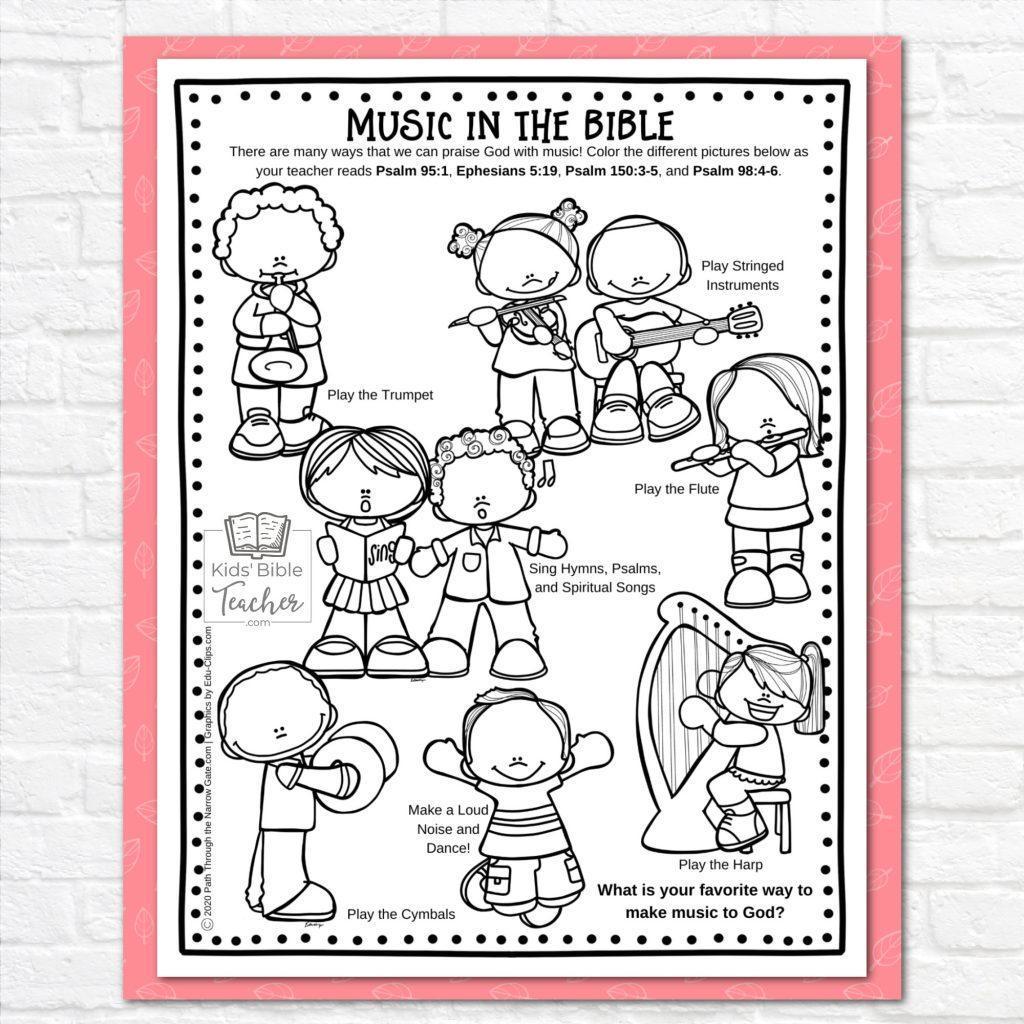 The first activity page reminds kids that there are many different ways to make music to God. This page is perfect for the little ones that love to color.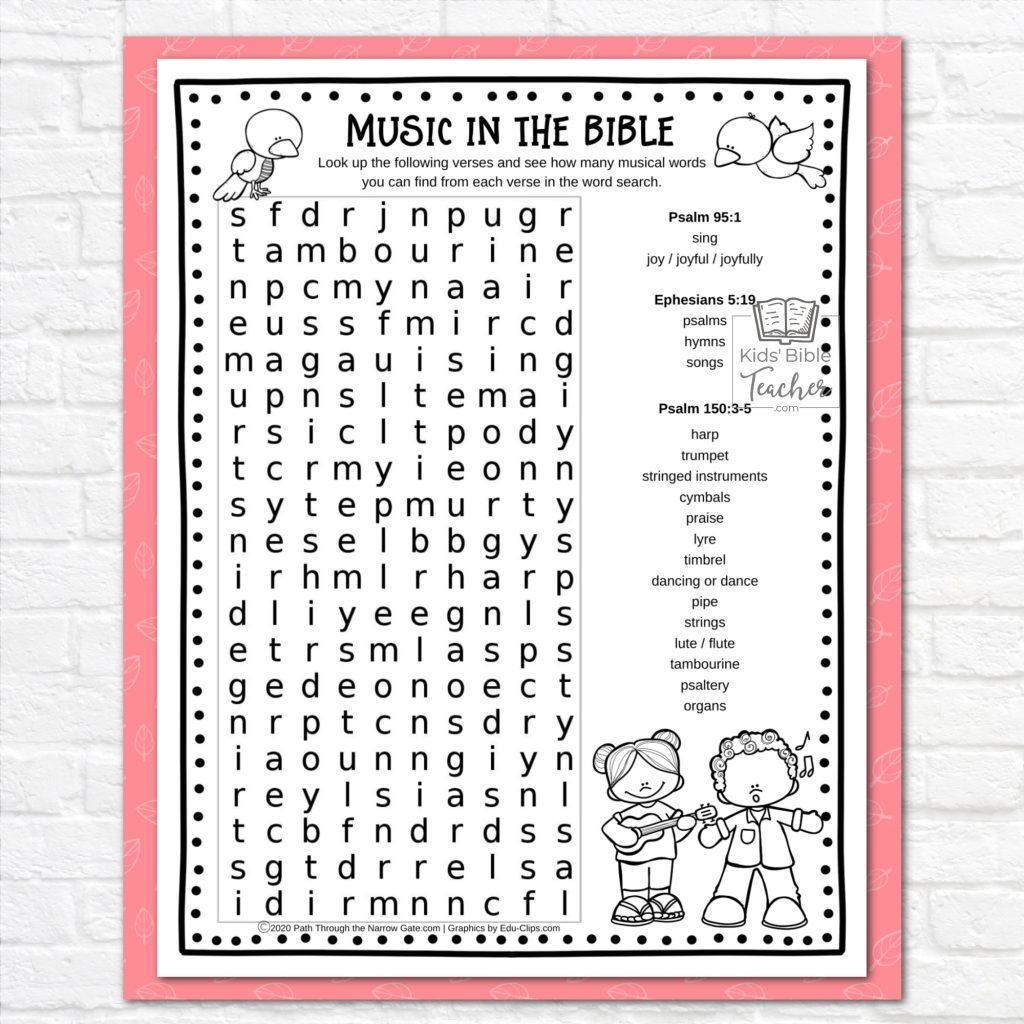 The second activity page includes a large word search. Your kids will be challenged to find the different musical words from three different Bible passages – Psalm 95:1, Ephesians 5:19, and Psalm 150:3-5.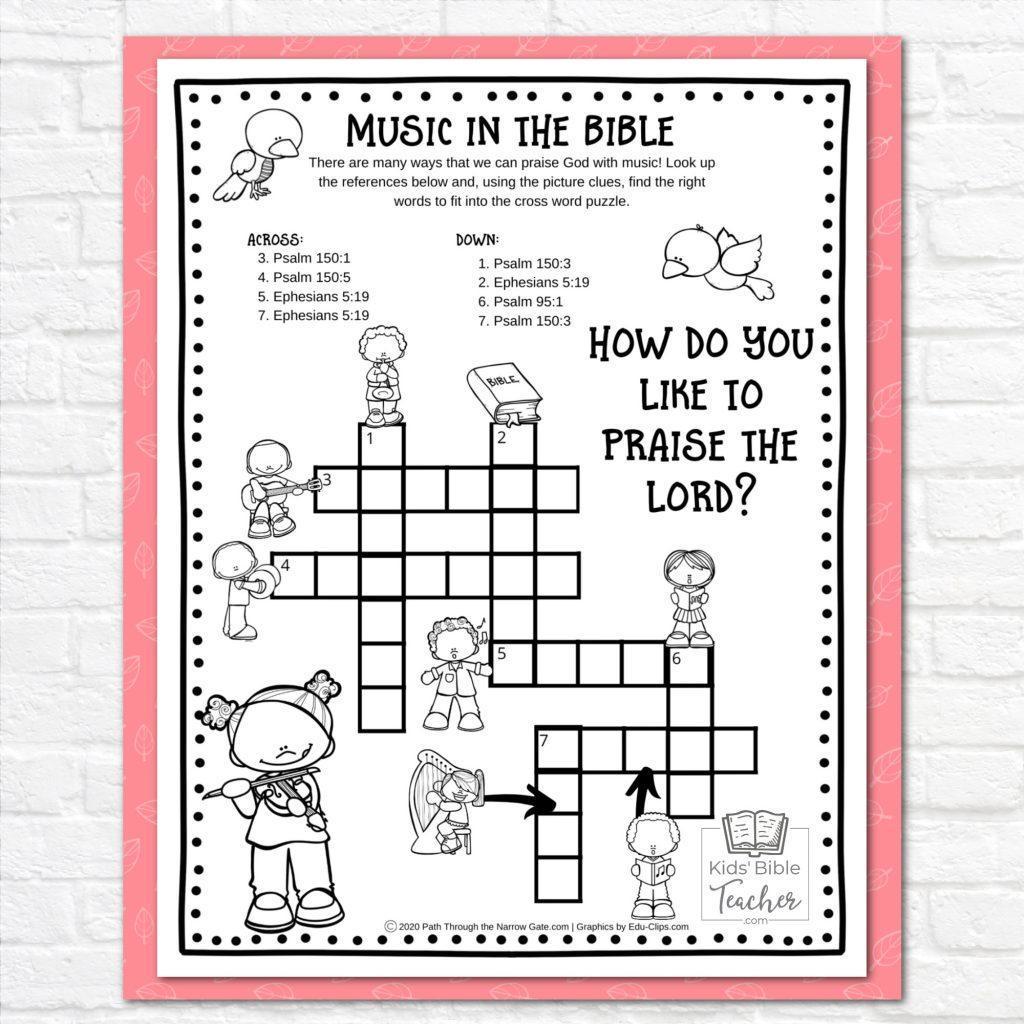 The last activity page combines a crossword puzzle with pictures and Bible verses. Each clue is actually a Bible verse that talks about music.
Your child will read the verse, then look and the picture and see if they can figure out which word from that verse belongs in the crossword puzzle.
I love music, and I love that the Bible has so much to say about music. What is your favorite way to worship God with music?
I would love to know what you think of these activity pages. Please comment below to let me know.
May God bless you!