Make snack time a little easier with these free printable snack reminders cards!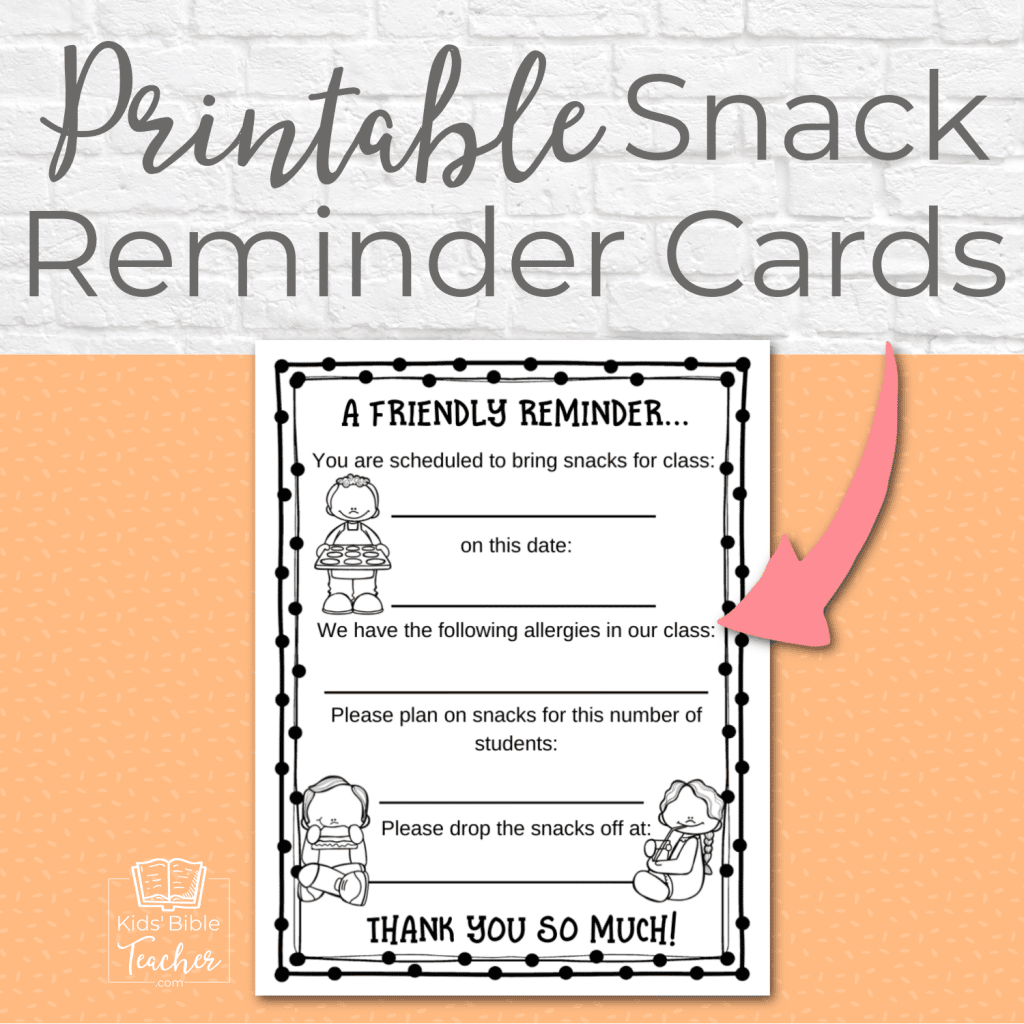 Many churches and Bible clubs ask parents to help out with bringing snacks for lesson time. These reminder cards make it so much easier for both parents and teachers!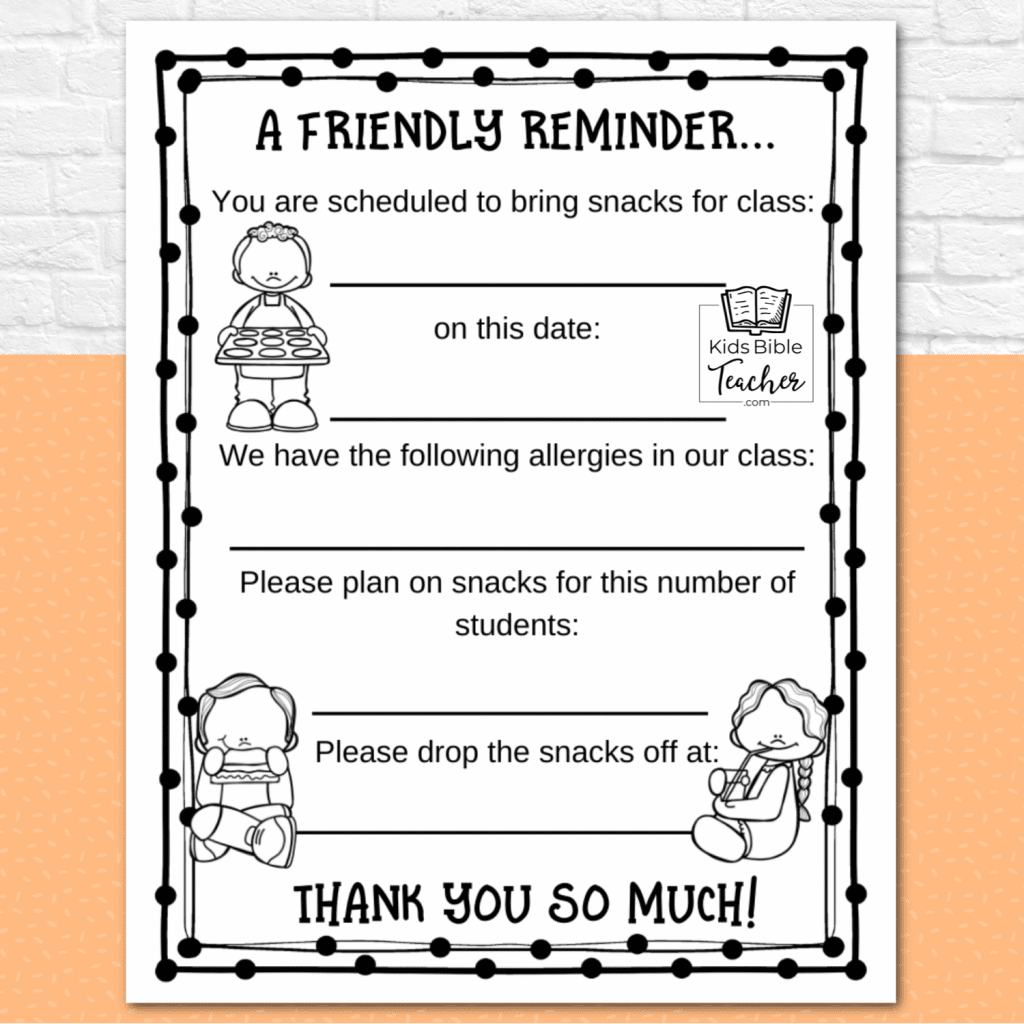 These reminder cards super cute. Even better, they also include blanks for you to fill in all the important information!
These cards include spaces to write:
Which class is needing the snacks
The date snacks are needed
A list of allergies that students in the class have (and thus foods to avoid)
The number of students in the class
and Instructions on where to drop the snacks off
Each 8.5 by 11 inch page includes 4 different snack reminder cards. You can also easily write in all of the information except the date and then print multiple copies.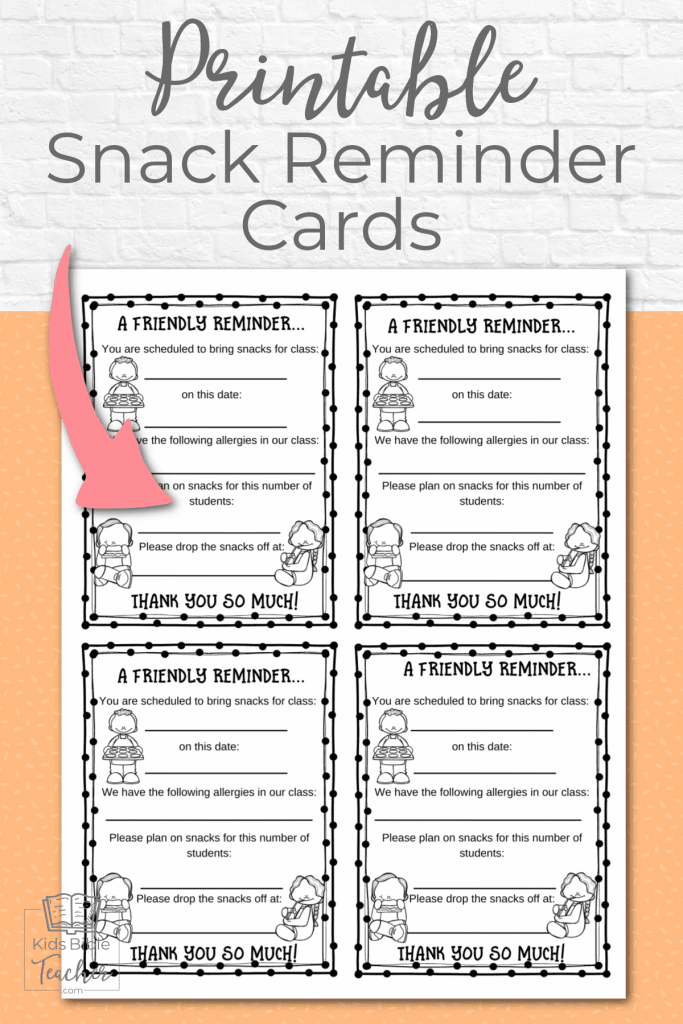 When you need a snack, simply fill in the date and send it home with the appropriate student.
You can get your FREE copy of the snack card by signing up in the box below.
If you plan on using these snack cards, I would love to hear how it goes. Please scroll down to comment.
May God bless you!