Thanksgiving Bible Reading Plan: Help your kids discover the joy of thanking God with this FREE Printable Thanksgiving Bible Reading Plan – perfect for the month of November!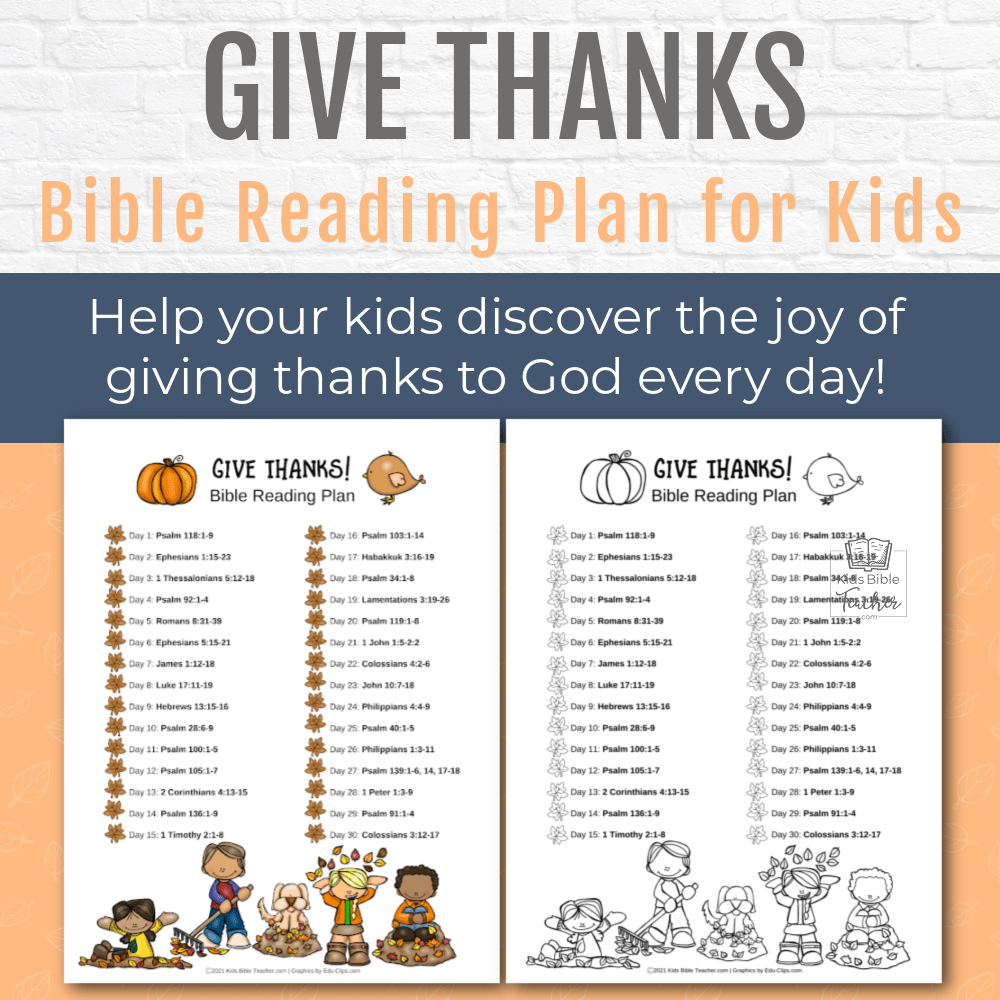 Everything has seemed so uncertain in life, lately. I LOVE that, when things are difficult, I can remind my kids that we can find joy and peace when we give thanks to God every day – no matter the circumstances.
In fact, the harder the circumstances, the more we can glorify God through giving thanks and trusting Him!
(It's REALLY good for my heart to be reminded of this, as well.)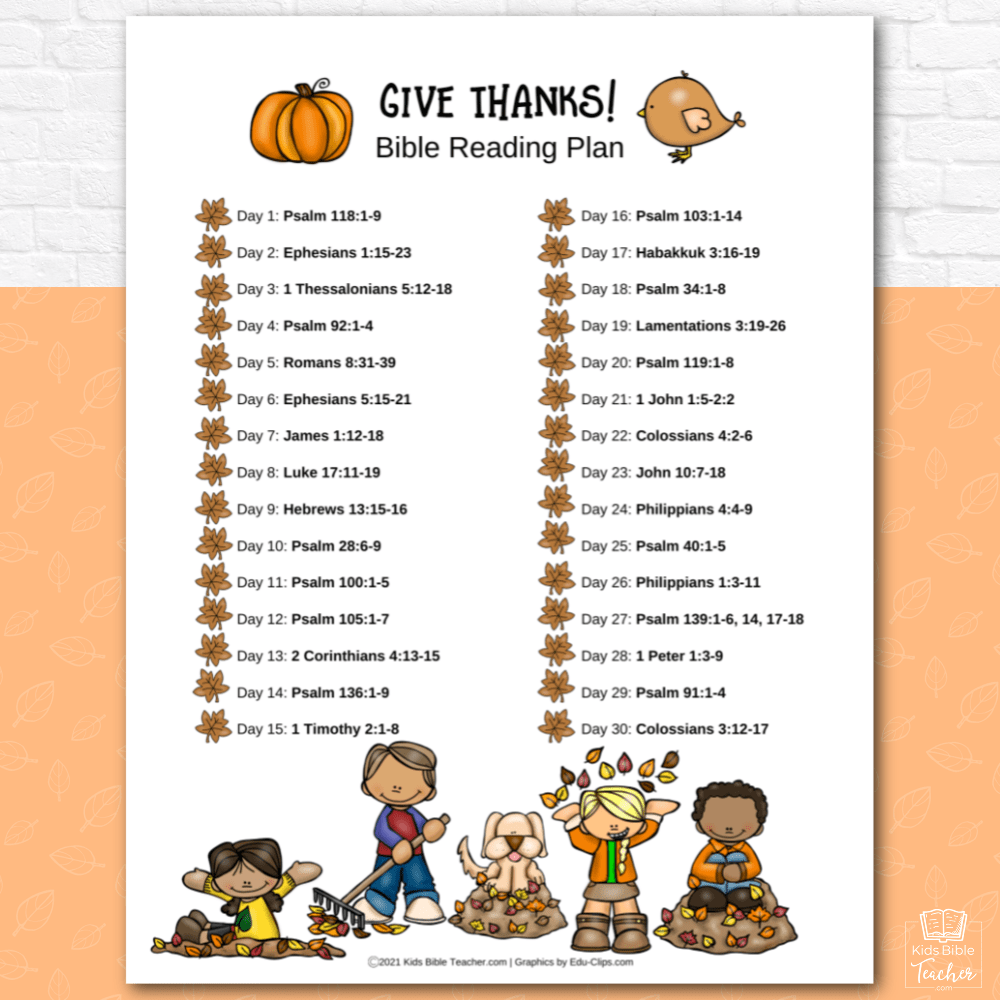 One of the deepest desires of my heart is to help my kids develop a love for God's Word. I long to encourage them to read the Bible every day. I want them to understand that God's Word has the power to change their hearts and their lives.
The biggest obstacle? For me – it's knowing where to start. What passage should I encourage my kids to read on their own today? Which verses should we read together as a family? I need a simple to follow plan that is very doable, even if we only have a few minutes a day. If it's much more complicated than that, it's not going to happen – at least for my family.
And, honestly, sometimes reading a few verses and letting them really soak into my heart and the hearts of my kids is the best way to read on a busy day. (Although, I LOVE the times of extended reading that I can fit in on less crazy days.)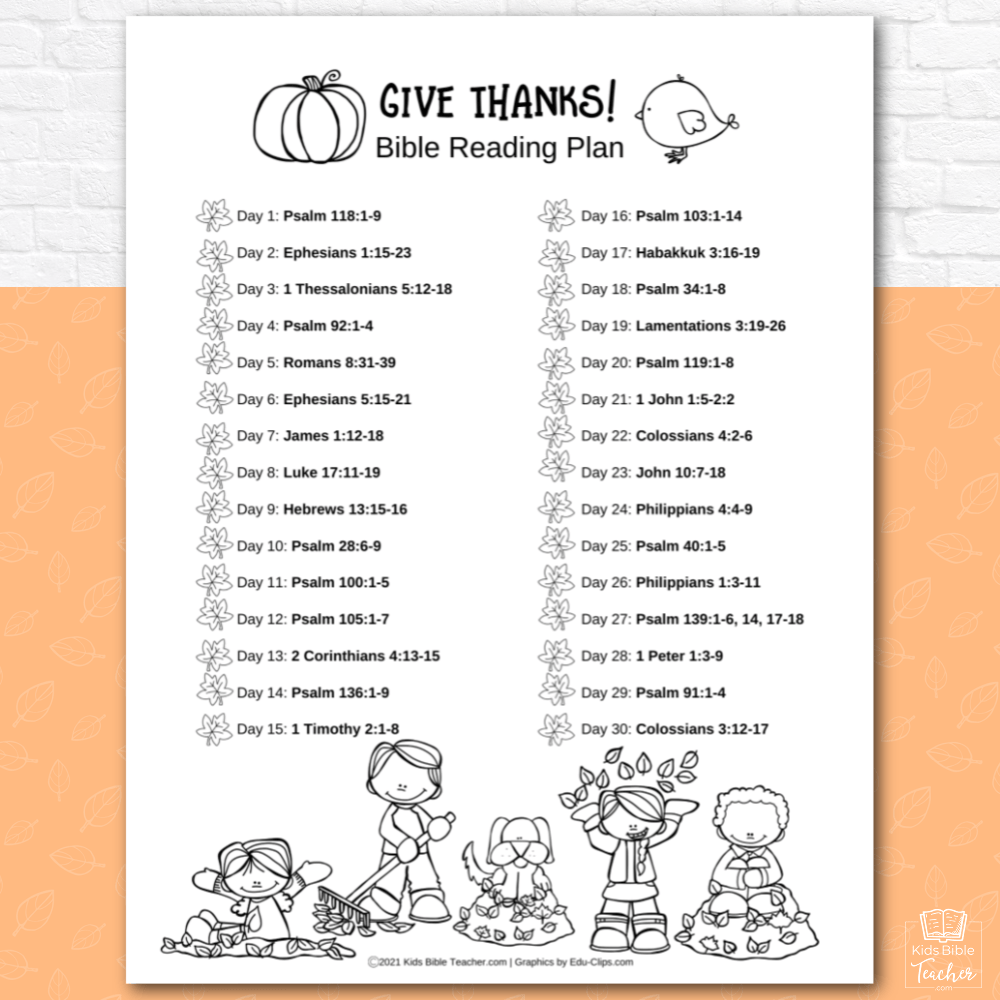 ALLL of that to say, if you are looking for a simple to read Bible plan for you and your kids, look no further!
The "Give Thanks" Thanksgiving Bible reading plan is perfect for the month of November. It features 30 days of Bible verses about giving thanks to God.
This Bible reading plan is perfect for kids to use for independent Bible reading or for families to use as a read-aloud plan. It could also be used in a homeschooling setting, or for class devotion time at a Christian school.
To get your FREE copy, sign up in the box below. Then, print the Thanksgiving Bible reading plan in black and white or full color and use it each day. It's that easy!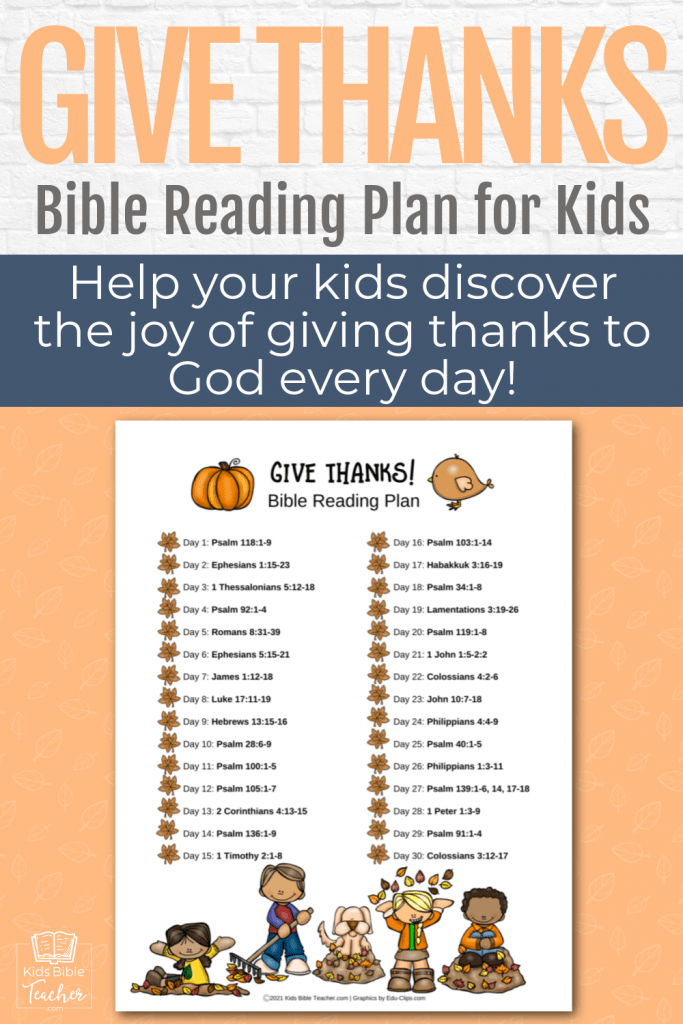 If you do use this Bible reading plan, I would love to hear how it goes! Please scroll down to comment.
May God bless you!