Are you looking for fun activities to teach the Ten Commandments for kids? I have you covered! Here is a super fun Mini Puzzle that your kids will love coloring and cutting out, then putting together over and over again.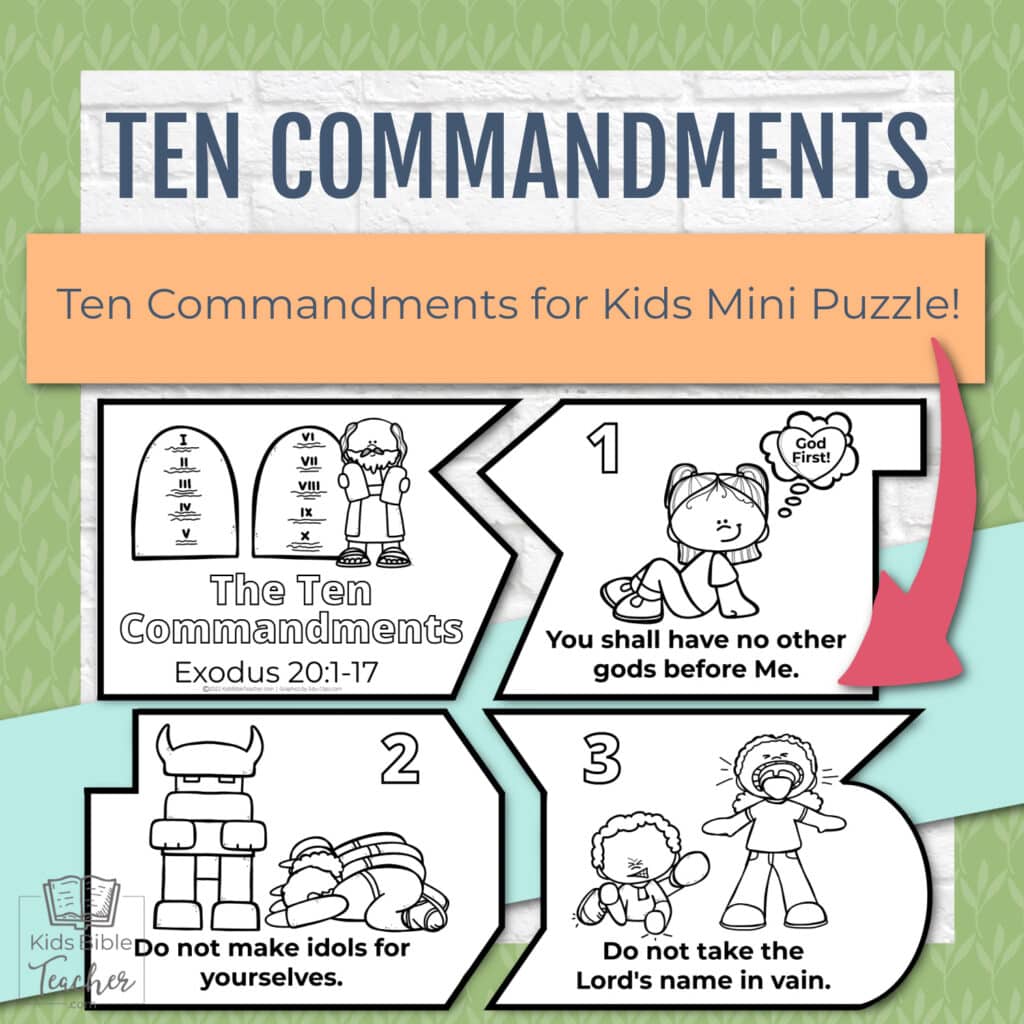 The Ten Commandments for Kids Mini Puzzle is perfect to print and have your kids make as an individual craft project. Your kids can color the puzzle and cut out the pieces.
You could also use this puzzle as a game by printing the puzzle on different color pages, cutting out the pieces, hiding the pieces, and having different "teams" compete to find out who can find all of the pieces in their color and build the puzzle first.
To get your copy of the Ten Commandments for Kids Mini Puzzle, sign up in the box below. This puzzle comes in five different Bible versions – ESV, KJV, NASB, NIV, and NKJV.
Please note that this puzzle includes the Protestant numbering and wording of the Ten Commandments and will not correspond with the Catholic version of the Ten Commandments.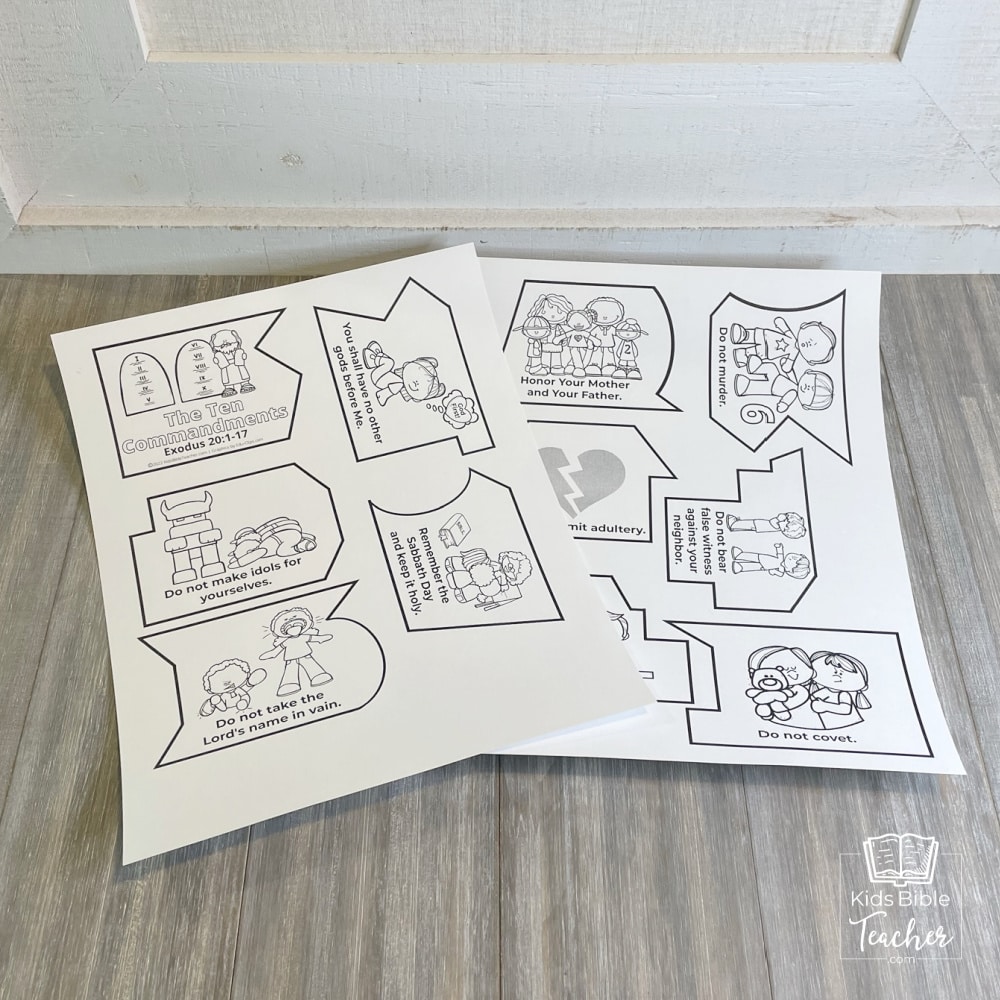 Ten Commandments for Kids Mini Puzzle
Here's what you need for the Ten Commandments for Kids Mini Puzzle:
The two-page puzzle printable
Scissors
Crayons, Washable Markers, or Colored Pencils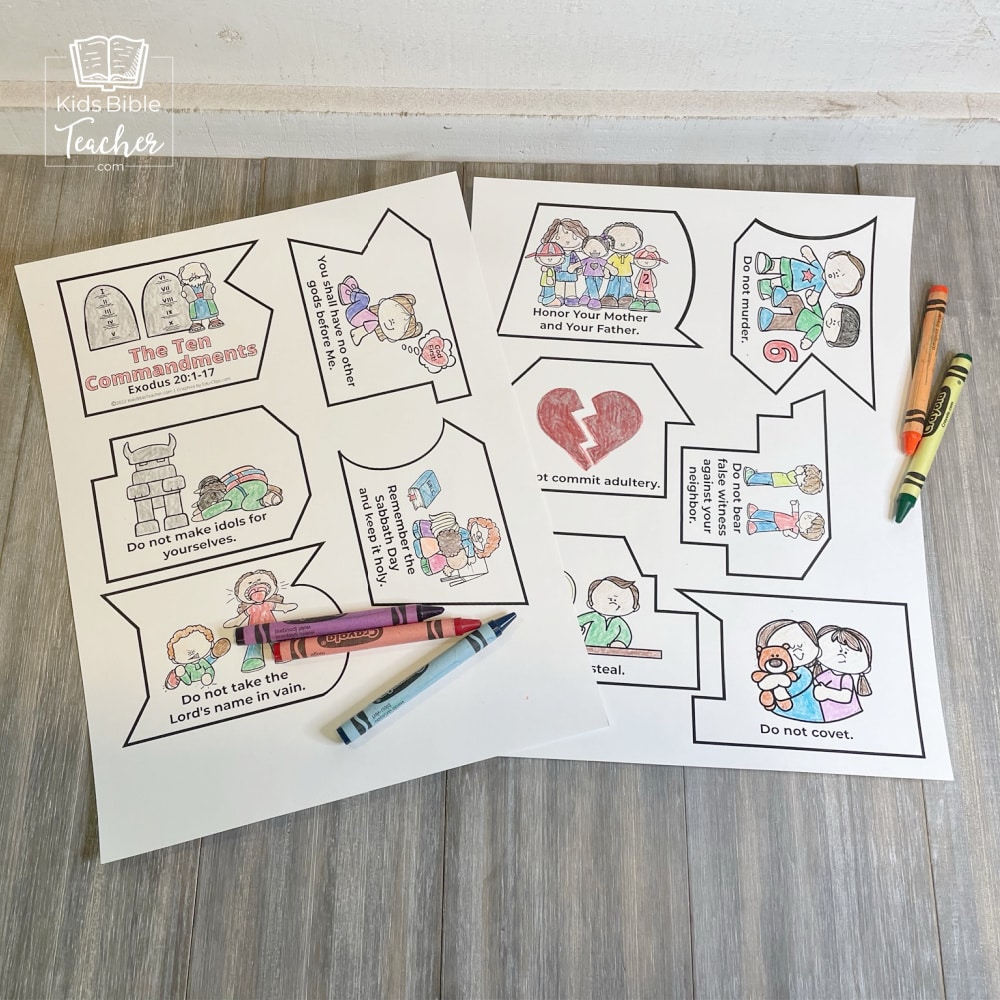 Have your kids color the puzzles as desired.
If age appropriate, have your kids cut the pieces of the puzzle out along the dark black lines.
Have your kids assemble the puzzle! The puzzle pieces are numbered 1 through 10 so your kids can see where the pieces fit into place. (The picture above does not include the numbers, but the printable does!)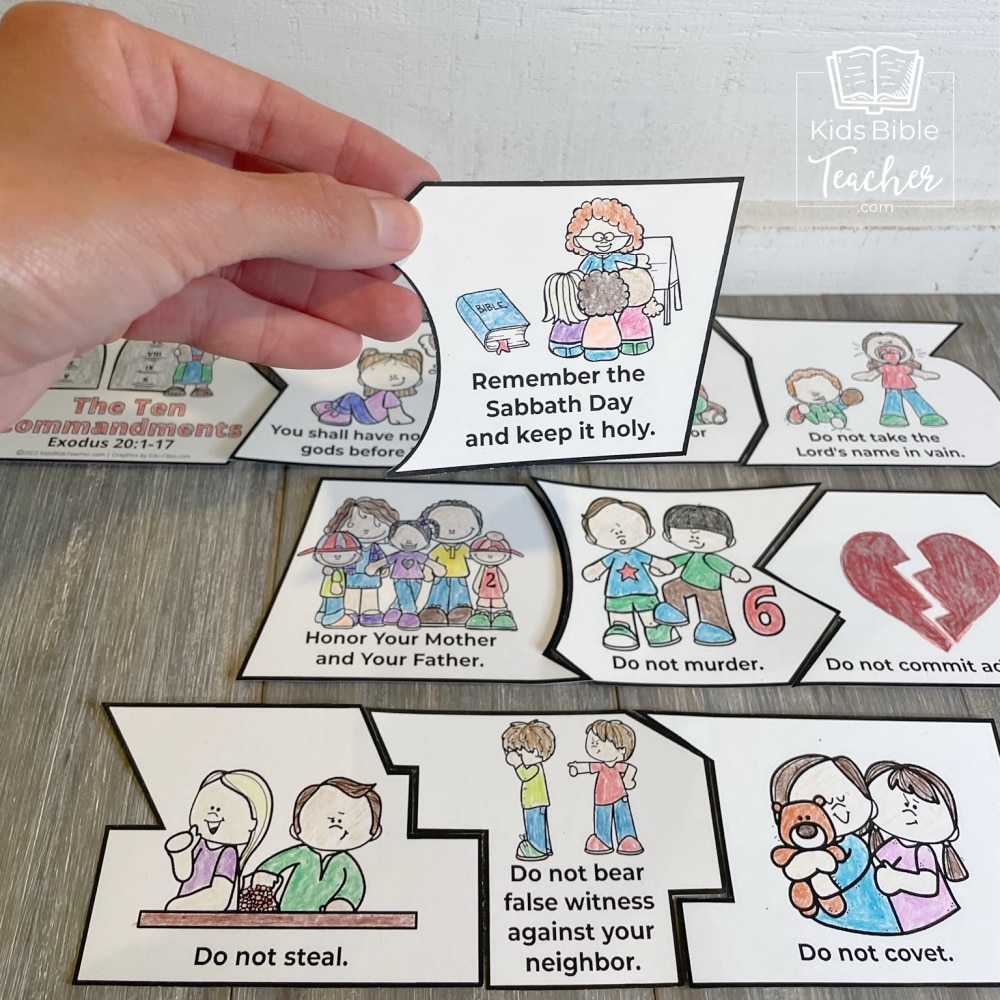 Are you teaching the Ten Commandments to your kids? You will also love this 10 Commandments Craft.
Would you love to have this puzzle in full color OR in a huge floor version for the entire class to color and assemble? Check out the HUGE Floor Puzzle for the Ten Commandments here.
How will you use the Ten Commandments for Kids Mini Puzzle? I would love to hear! Please scroll down to comment.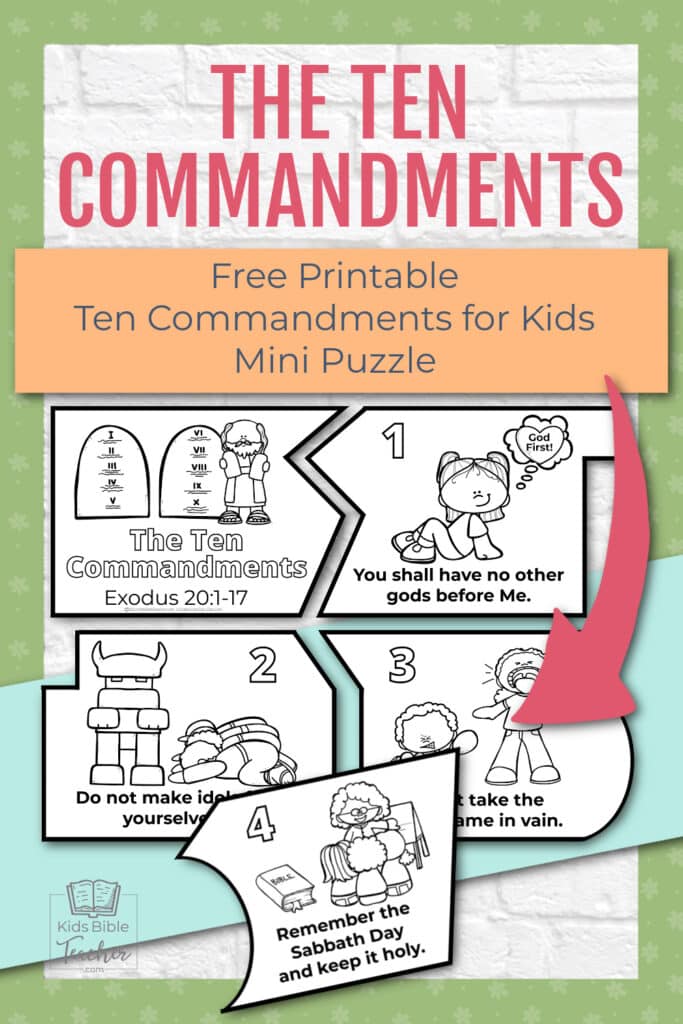 May God bless you!