Transportation Sermon Notes: Elementary-aged kids often have a hard time paying attention to a sermon geared for adults.
How can you help the mid to late elementary-aged kids transition from the junior church program into the adult service, not only making them feel welcome, but even encouraging them to participate?
The answer is simple! You can keep kids quietly entertained and encourage them to take an active part in church services – with these fun Transportation Sermon Notes Printables, featuring cars, trucks, tractors, airplanes, and hot air balloons.

Specifically designed for mid to late-elementary grades, these Sermon Notes Printables will help kids better understand the sermon by encouraging them to write down the main points and the Bible references.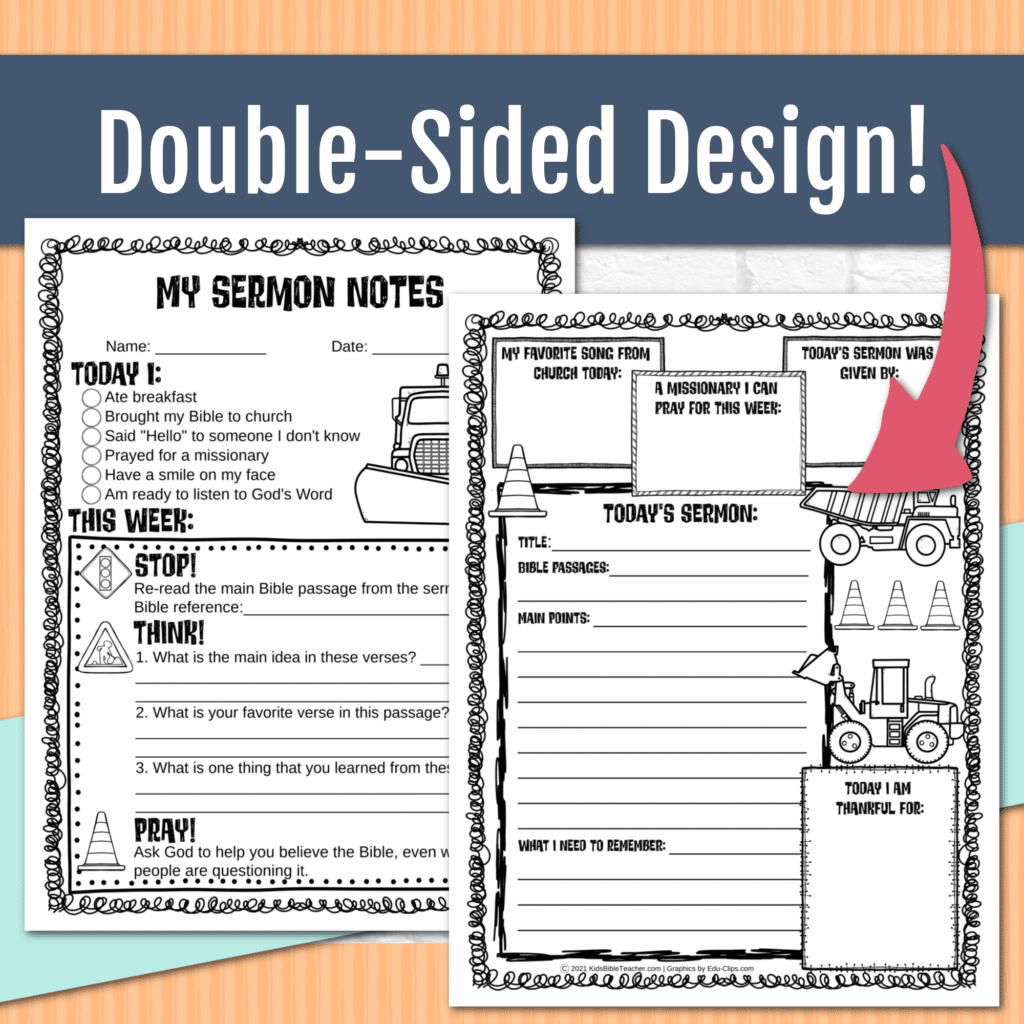 A Sunday morning checklist encourages them to not only come to church prepared, but to participate through singing and greeting other people.

And, a "This Week" review section encourages kids to remember what they heard on in the message and apply it to their lives throughout the week.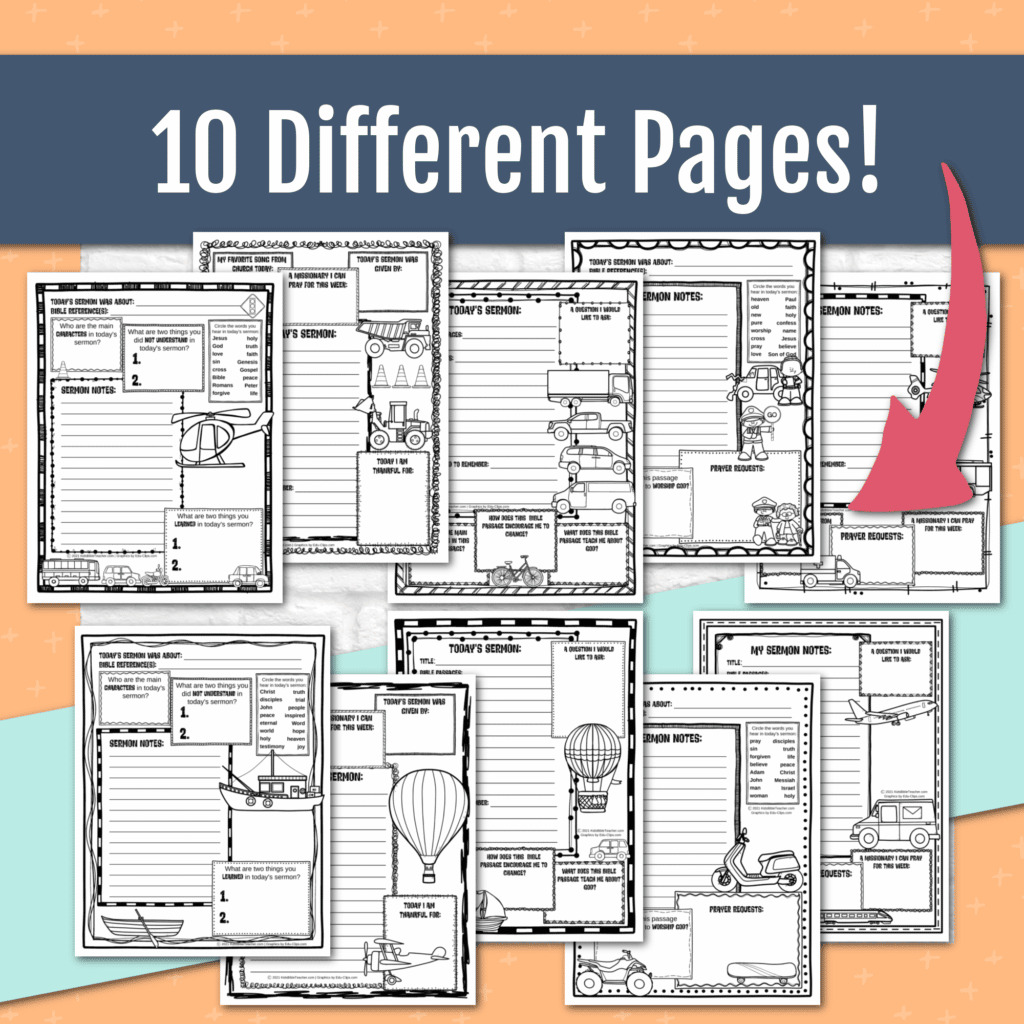 Nobody wants to do the same page over and over again! That's why the Sermon Notes Printables includes ten completely different page designs (front and back). Kids will love having different images and activities to complete each Sunday.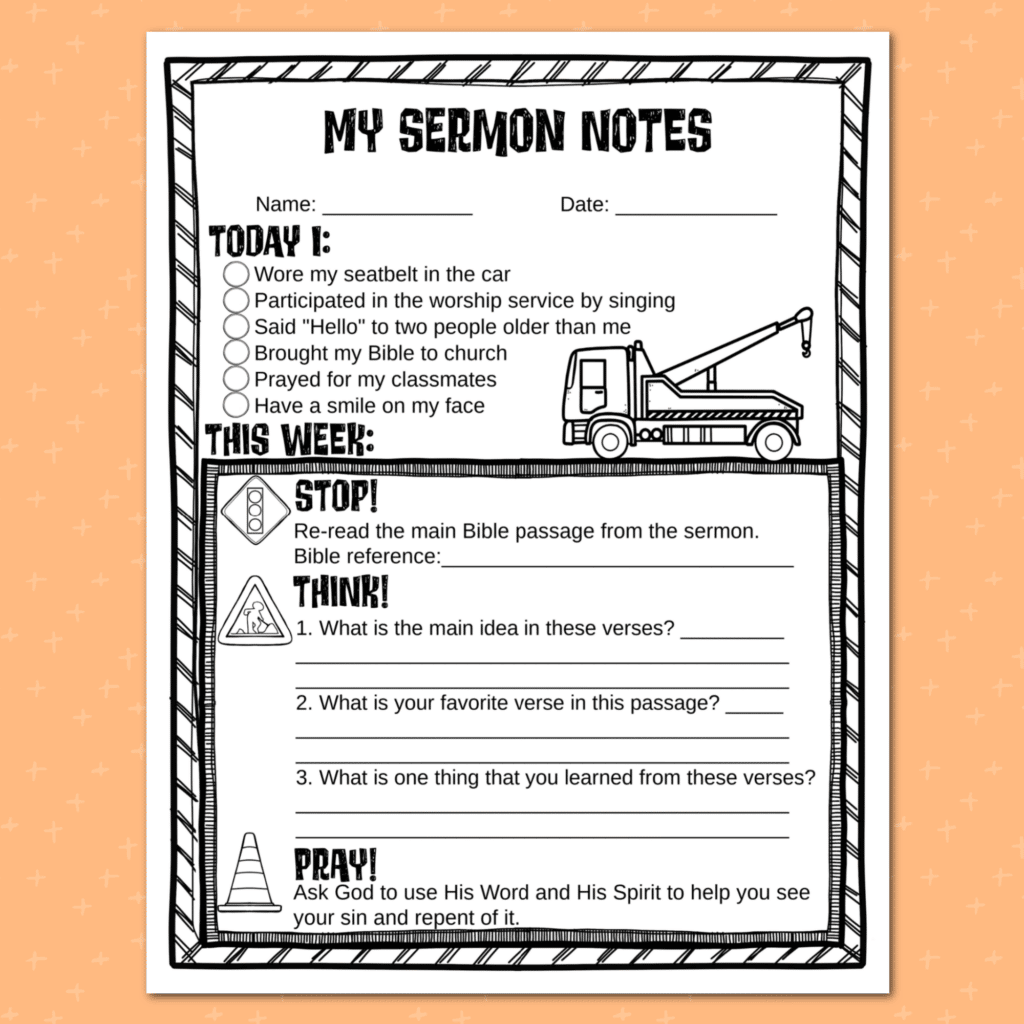 These Sermon Notes pages can be handed to visiting families with little boxes of crayons as they enter the auditorium. The can be kept in a basket with pencils and clipboards at the church welcome center. They can even be handed out to kids at the end of Sunday School before they enter the adult service.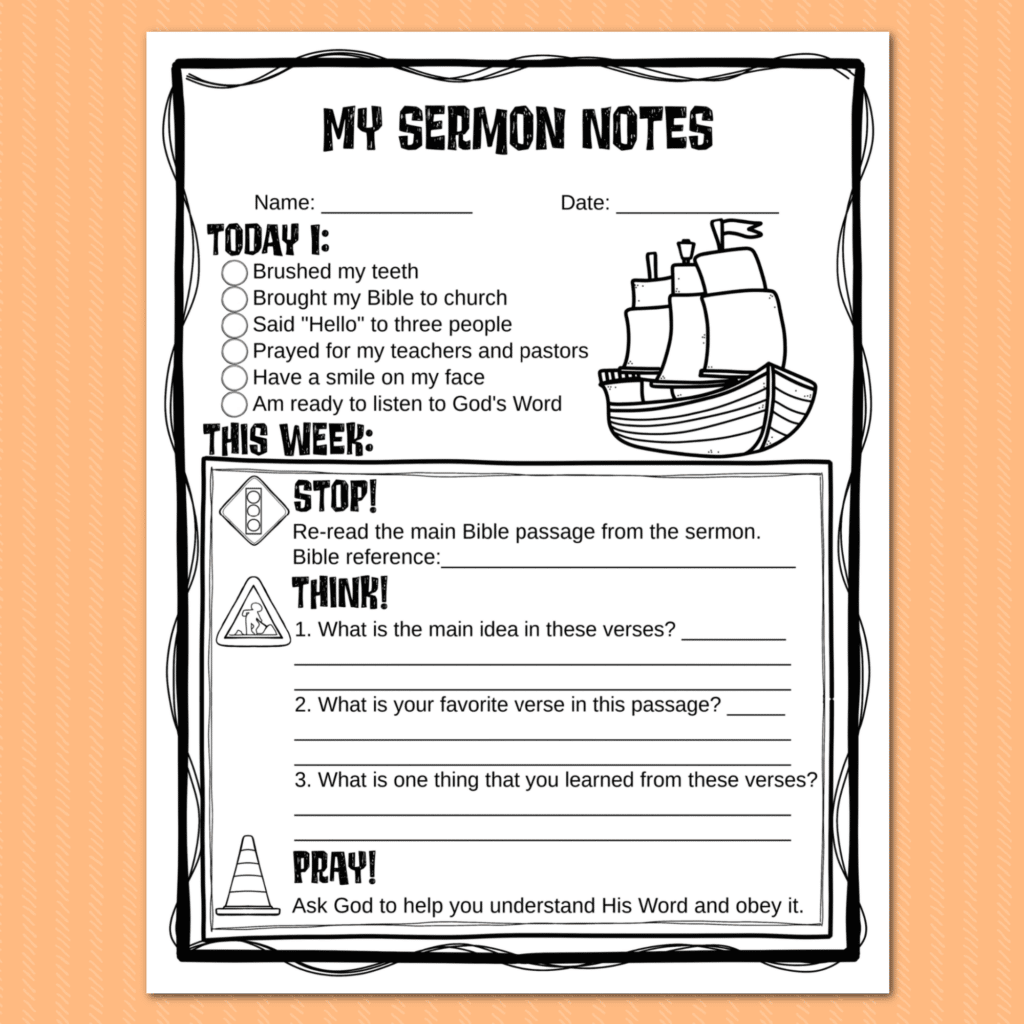 Why Should Churches Offer Sermon Notes for Kids?
As a church, when you hand parents these Sermon Notes pages, you are telling them, "Your kids are welcome here. We understand that it's difficult to keep your kids quietly entertained. We want to come alongside you and help you as you teach your kids God's Word."
And you are telling the children, "You are welcome here in our church! We care about you, no matter your size!"
Welcome your elementary aged kids into your adult service and help them participate in the service with these fun pages.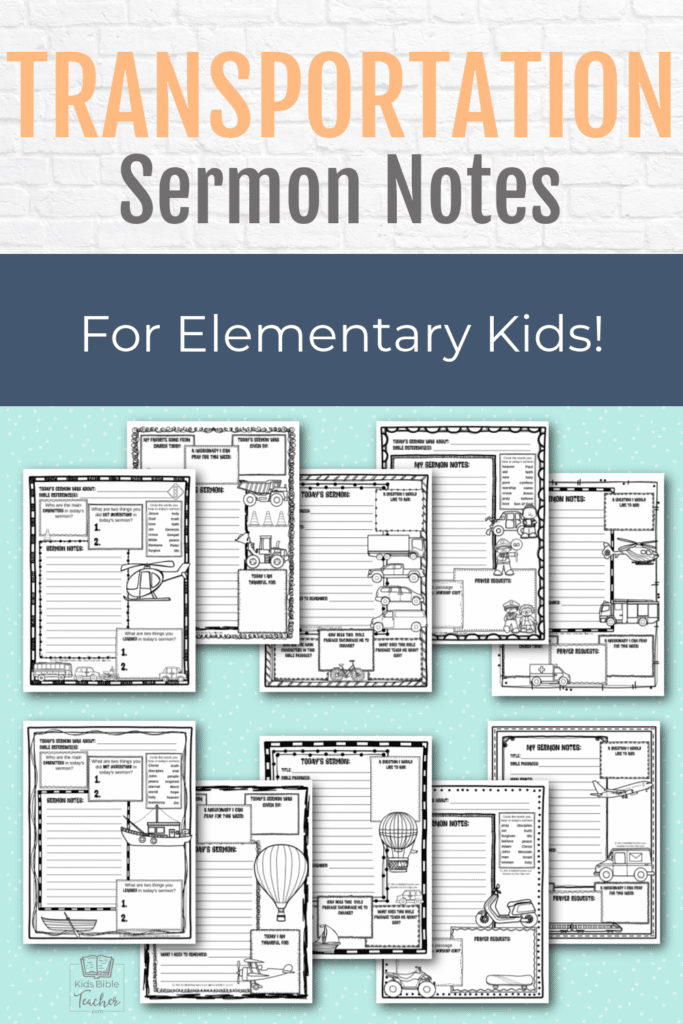 Comment below to let me know if you have any questions. May God bless you!