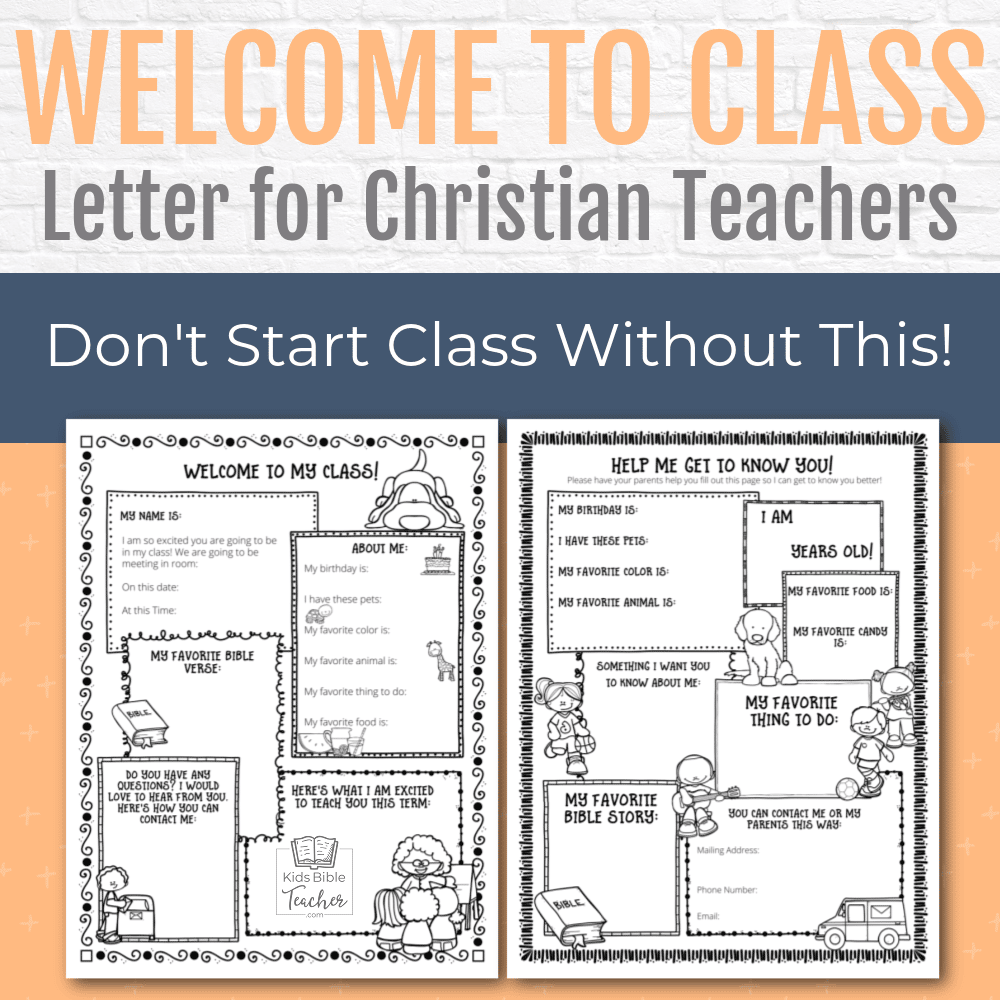 The Ultimate Welcome to Class letter for Christian teachers – It's so exciting for us as teachers to start with a new group of students each year! But, it can also be a stressful time for our students. It's often difficult for them to come into an unfamiliar class.
That's why I love this "Welcome to Class" letter. It takes some of the unknowns away before your students come to class the first time. Plus, it is a super-sweet way to let your students know that you really care about them.
How to Use the Welcome to Class Letter
This welcome letter is meant to be printed on two sheets of paper. The first page includes information about you as the teacher!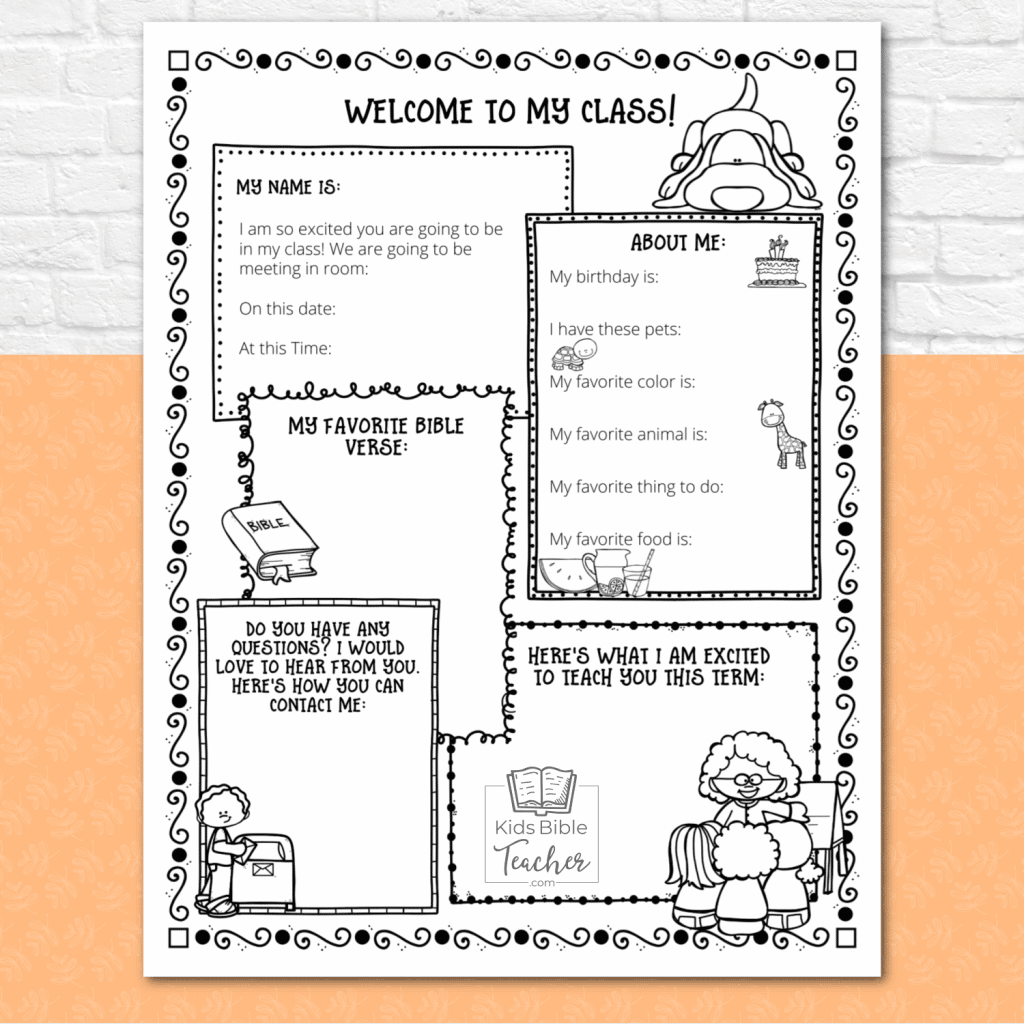 This page will give you a chance to pass on important information such as class time and location and what the students will be studying this term with you.
It also allows you to give some fun personal information to your students so that they know a little bit about you before they come to class. Your students (and their parents) will enjoy learning your favorite verse, food, color, animal, and hobby, as well as about any pets you might have.
This page also includes a "contact me" section. This helps your students and their parents know how to get in touch with you.
The second page is for your students to fill out. It includes helpful contact information so you can get in touch with your new students and parents outside of class.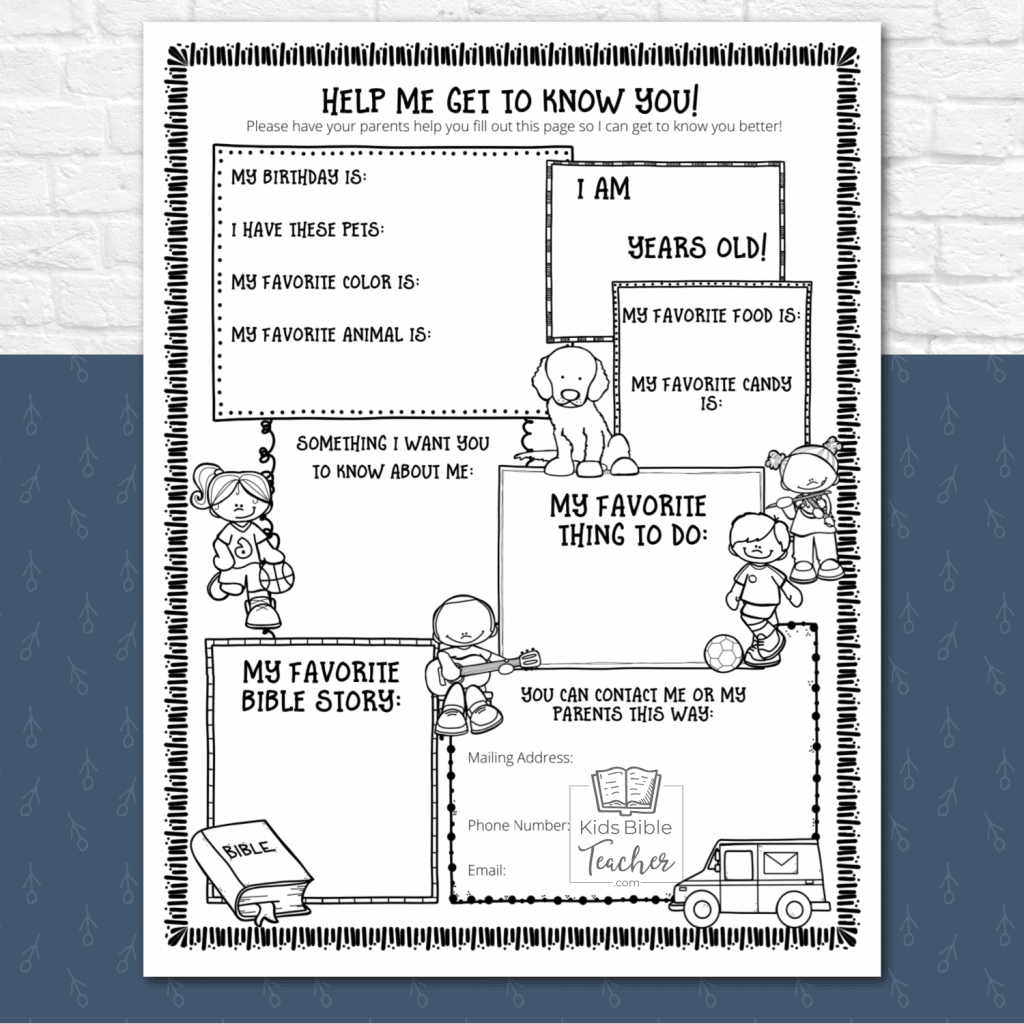 It also asks about your students' favorite food, candy, and birthday. Why? Because, you just might want to surprise your students with their favorite candy on their birthday!

I also love the "something I want you to know about me" section. This allows kids to give you a heads-up about something that might be worrying them as they come into class, or just allow them to give you some information about their feelings / needs for this class. Who knows what will come up in that section?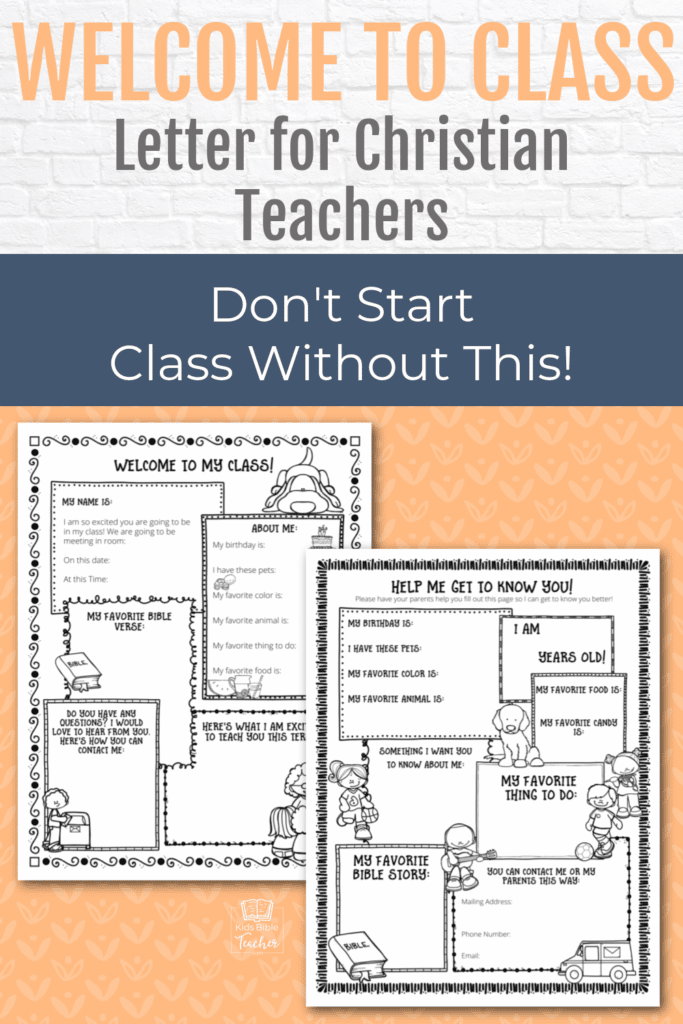 You will also get to know a little bit about your students' pets, hobbies, and some of their favorite things to do.
You can get your FREE copy of this welcome to class letter by signing up in the box below.
If you are planning to use this welcome to class letter, I would love to know how it goes. Please comment below to let me know. (And if you have any other welcome to class suggestions, I would love to hear those, too!)
May God bless you!