Looking for a meaningful craft for Valentine's Day? This simple 1 Corinthians 13 Craft is an excellent way to teach your child about the true meaning of love. It is perfect to make at home or in a classroom.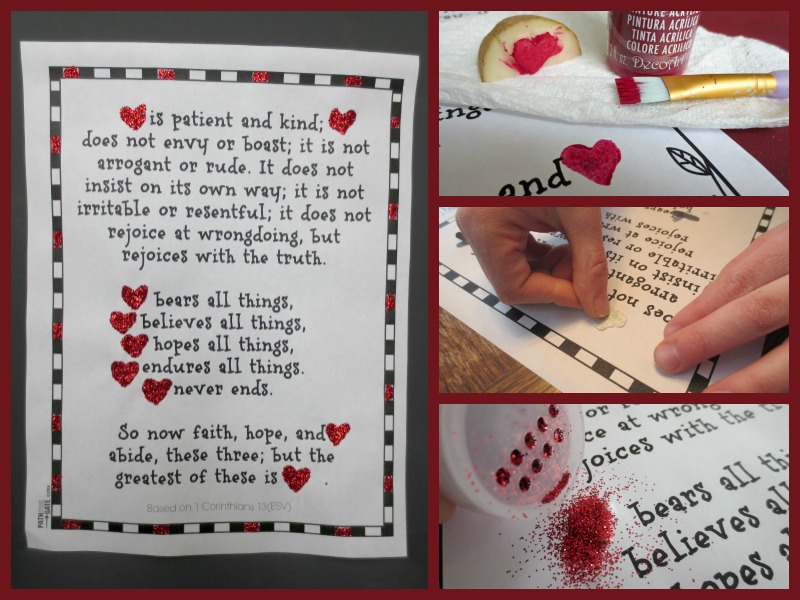 This craft can be made in a variety of ways. You will definitely need the free 1 Corinthians 13 printable (scroll down to download.)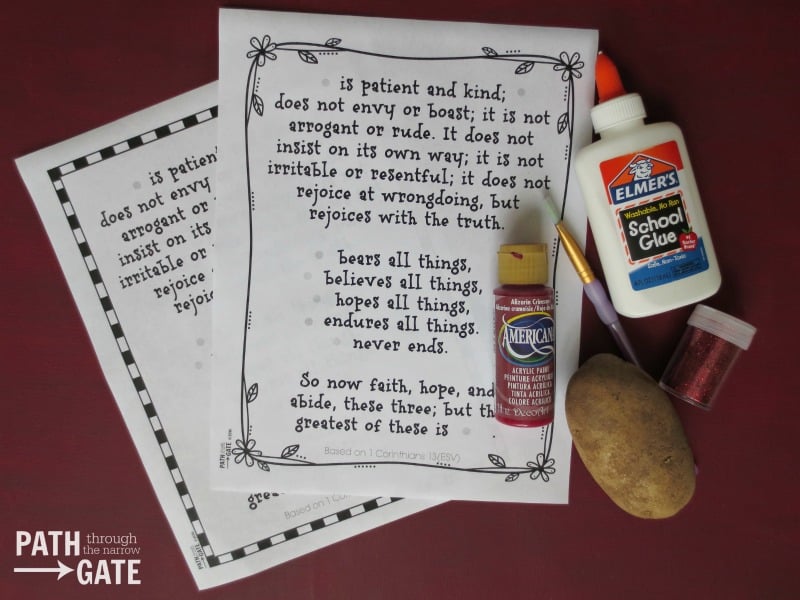 Have your child cover each gray "dot" with a heart. Then, as you read the verses, say "love" or "charity" each time you come to a heart.
The simplest way to do this (and best for young children) would be to use heart-shaped stickers.
You could also use a heart stamp to cover the dots. Don't have a heart stamp? Try making a potato stamp! (See instructions here.)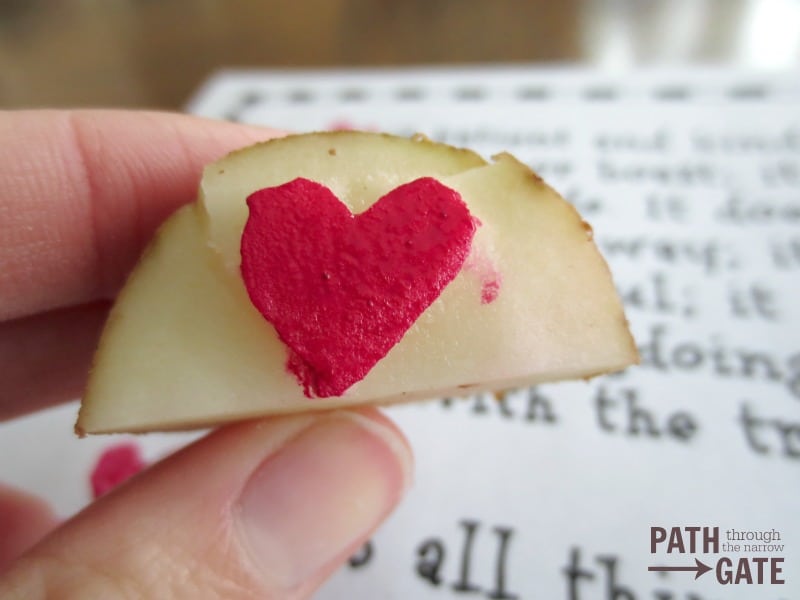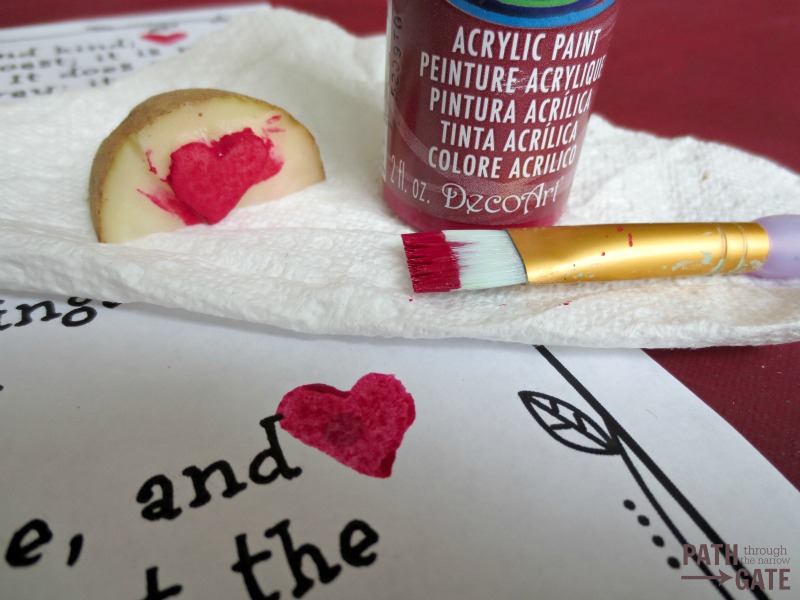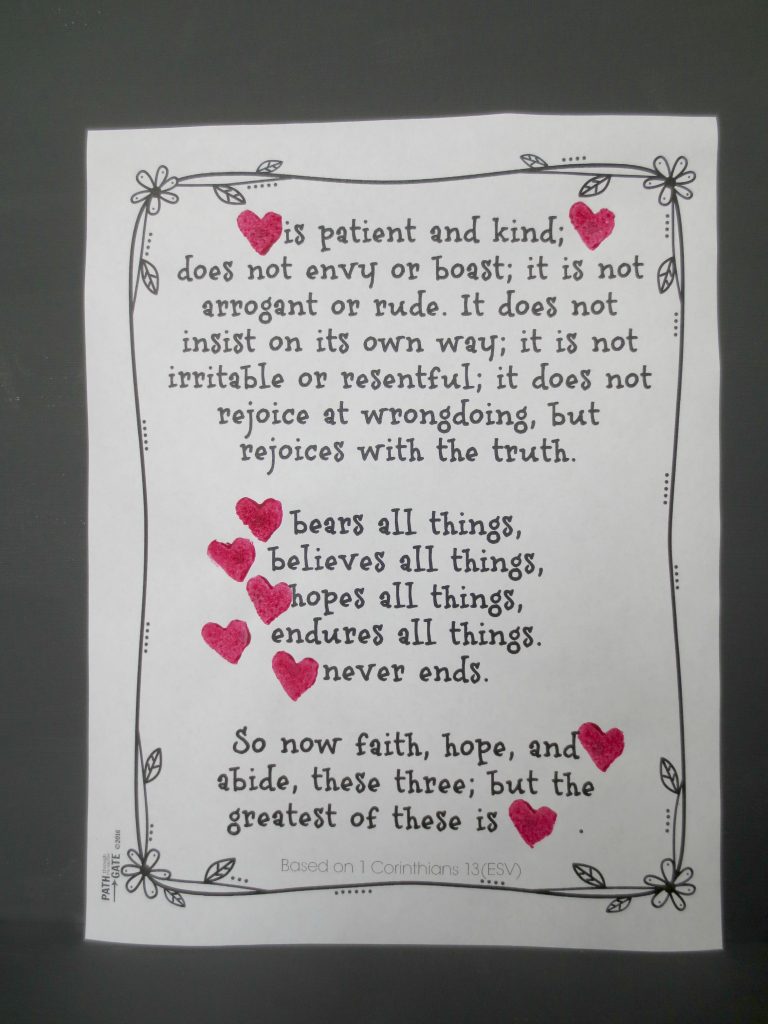 If you want a bit of "glam", carefully "draw" a glue heart over each dot. Then, sprinkle with glitter.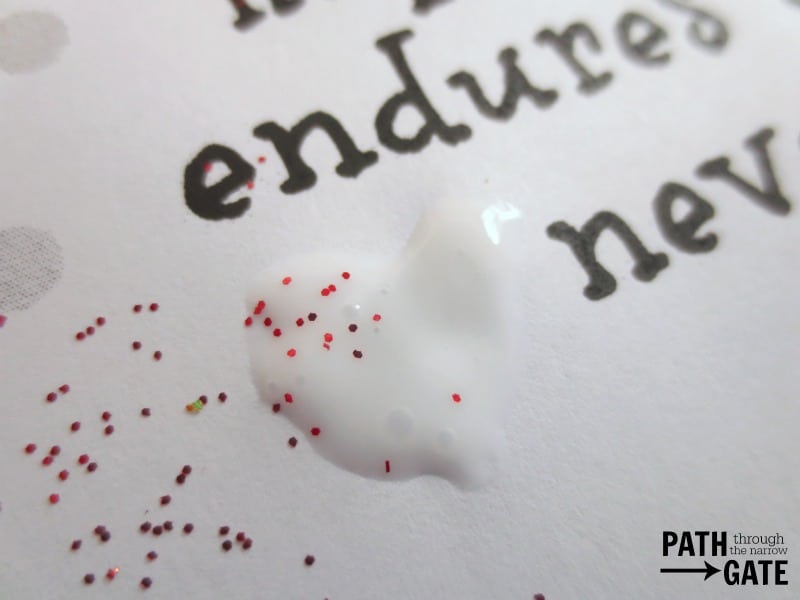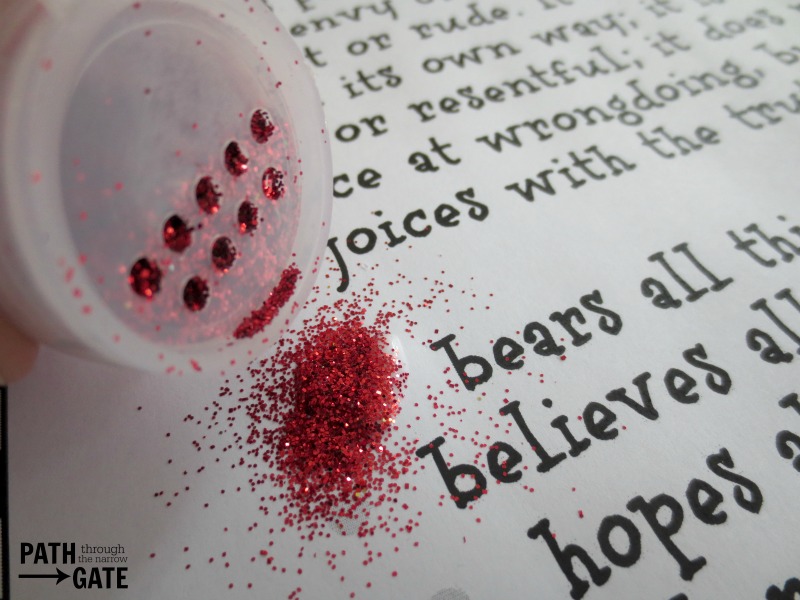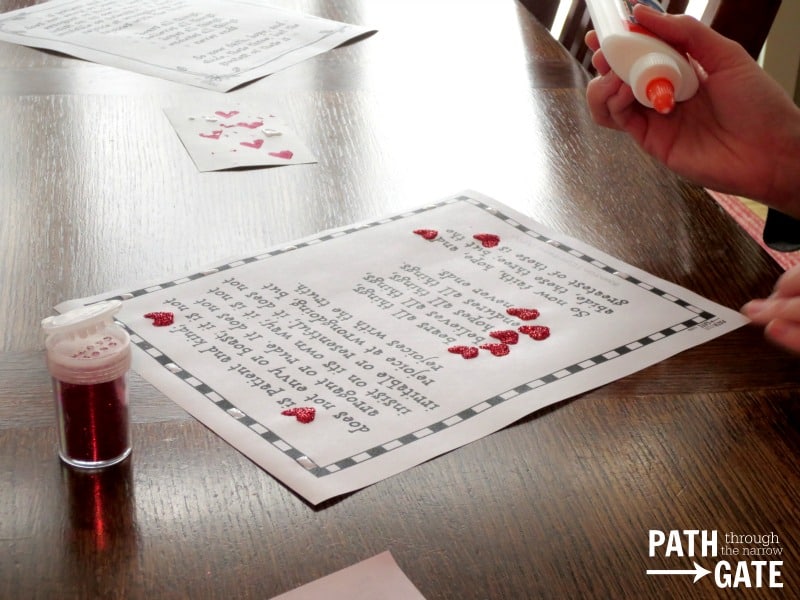 You could also cut small paper hearts from scrapbook paper. If you would like a 3-D affect, only glue 1/2 of the heart to the paper and let the other half stick up.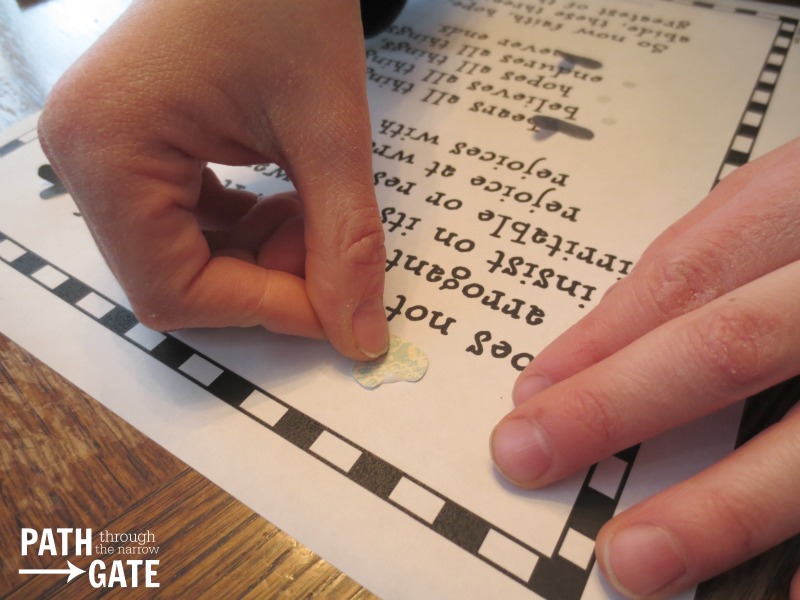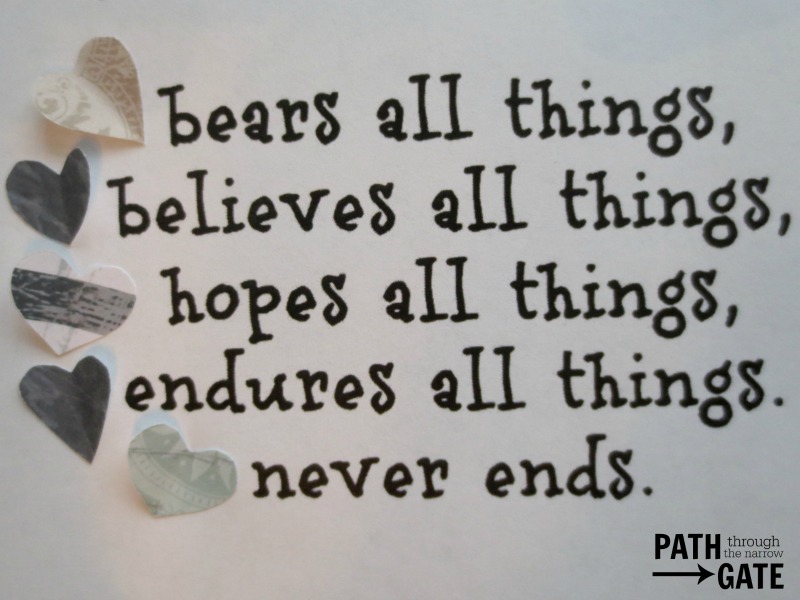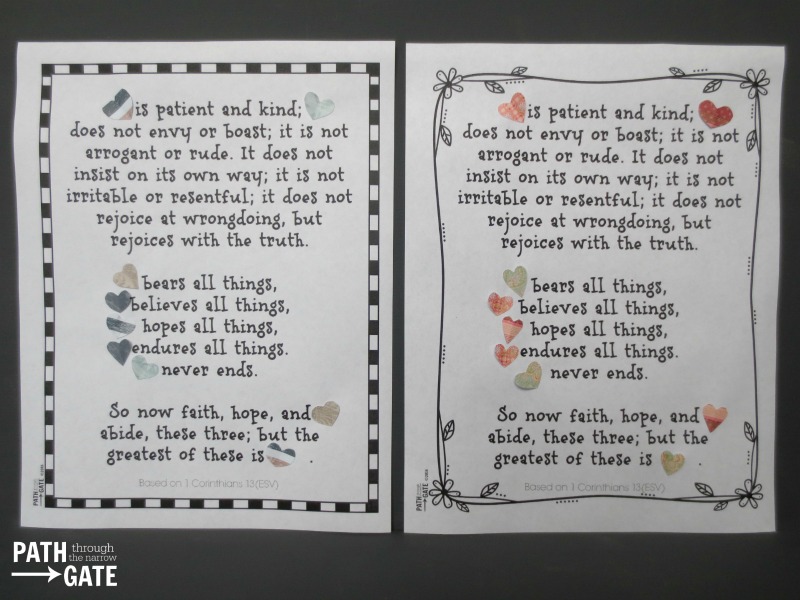 If you make this project, I would love to hear how you do it! Please scroll down to comment.
More Posts from Path Through the Narrow Gate: