Mentoring should be a natural part of the Christian life.
We are commanded to "teach and admonish" one another. Unfortunately, it seems like we often fail to mentor our own children, let alone other Christians.
Why do we fail in this important area of family life? Could it be that we are believing lies about mentoring?
Here are five lies that Satan whispers to me as I struggle to mentor my children:
1. "You can't mentor your children because you are a failure."
Have you ever found yourself thinking, "I can't teach my child about anger management. I can't even control my own temper."?
Mentoring our children is not about pointing them to our example or about giving them a list of "do's" and "don'ts" to follow. Mentoring requires only one perfect model, and Jesus Christ has filled that role in our place. Christian mentoring is encouraging each other to become more like Jesus Christ through the strength of the Holy Spirit.  It is about getting into the Word of God and taking an honest look at both our own sin and their sin. When we do this with a humble heart of transparency, we can hold each other accountable within the mentoring relationship.
2. "You can't mentor your children because it will destroy your relationship with them."
We want to be our children's friend. We don't want to correct and admonish our children because then our children may not "like" us anymore. We dread our children's scorn, anger, or a broken relationship above the importance of teaching our children to follow Christ. This is a problem if misplaced priorities.
3. "It is too uncomfortable to mentor your own children. Let somebody else talk to them."
If we won't mentor our child for their good, than who will? Of course it's uncomfortable to explain to my daughter why that outfit is immodest. It is uncomfortable to talk to my son about not allowing his mind to dwell on lustful thoughts. It is much easier to ignore these difficult subjects.
My children will only ever have one set of parents in their lifetime. If I am not willing fill the role of parent-mentor, who will fill it? I must be willing to speak truth into their lives when they need to hear it, even if it is uncomfortable.
4. "You don't know enough about the Bible to effectively mentor your children."
There is only one solution to this problem: we need to make studying God's Word a priority in our lives! We need to make sure that we are faithfully attending a church where the Word of God is being taught.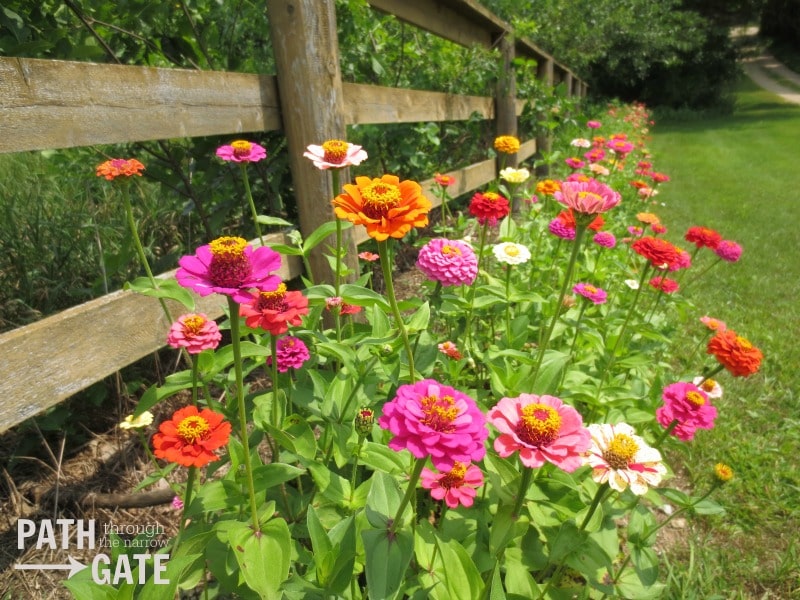 5. "You are too busy to mentor your children. You don't have the time to get involved right now."
This is probably one of the biggest reasons we don't mentor our children. We can hear them fighting in the other room, but we are too busy with work, too tired, or too distracted to do anything about it. We sit there and wish that they would stop fighting. We yell at them. Finally we explode and administer some form of discipline out of anger. We force our children to stop arguing, but we haven't mentored them. We haven't shown them their heart problem of sin. We haven't walked them through what they could have done differently. We haven't encouraged them to seek reconciliation with their sibling and with God. We have lost the opportunity to mentor because we were too busy. Because something else was more important to us.
Are we ready to take up the important, uncomfortable, time-consuming task of mentoring our children? Or will we believe Satan's lies and fail in mentoring our children?
Which of these lies are you most likely to believe as you seek to mentor your children? How do you combat it? I would love to hear your thoughts. Please scroll down to comment.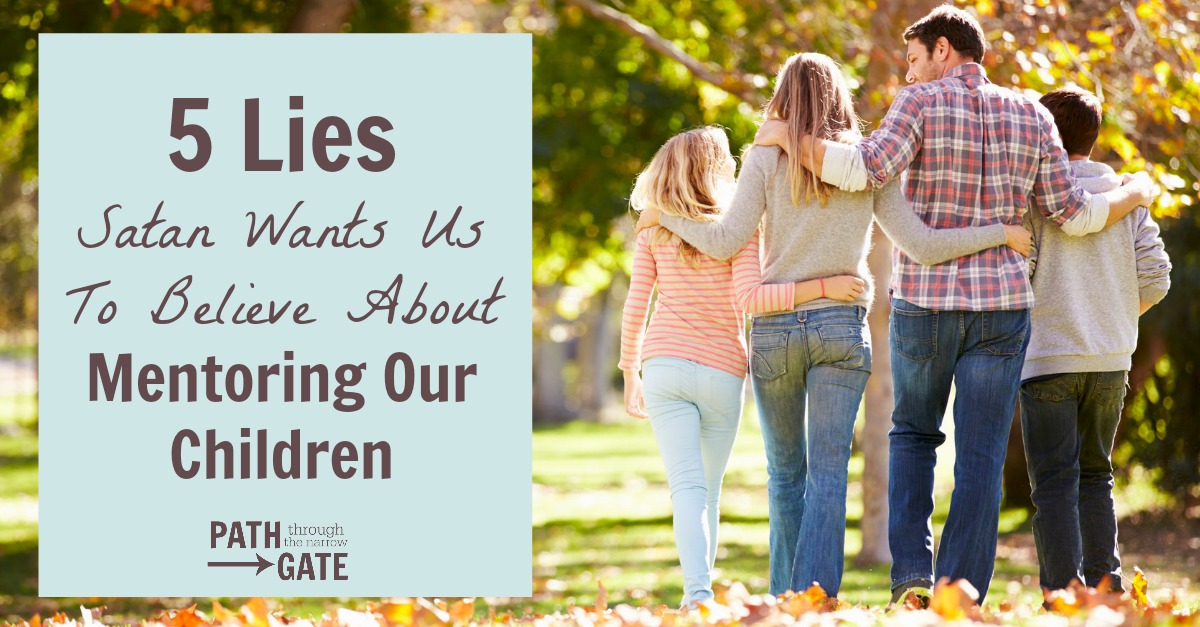 More Articles on Parenting from Path Through the Narrow Gate:
Photo Attribution:Copyright: / 123RF Stock Photo