How much do you and your kids know about animals in the Bible? These Animals in the Bible Activity Pages will test your knowledge with fun word clues and adorable animal pictures which also serve as clues.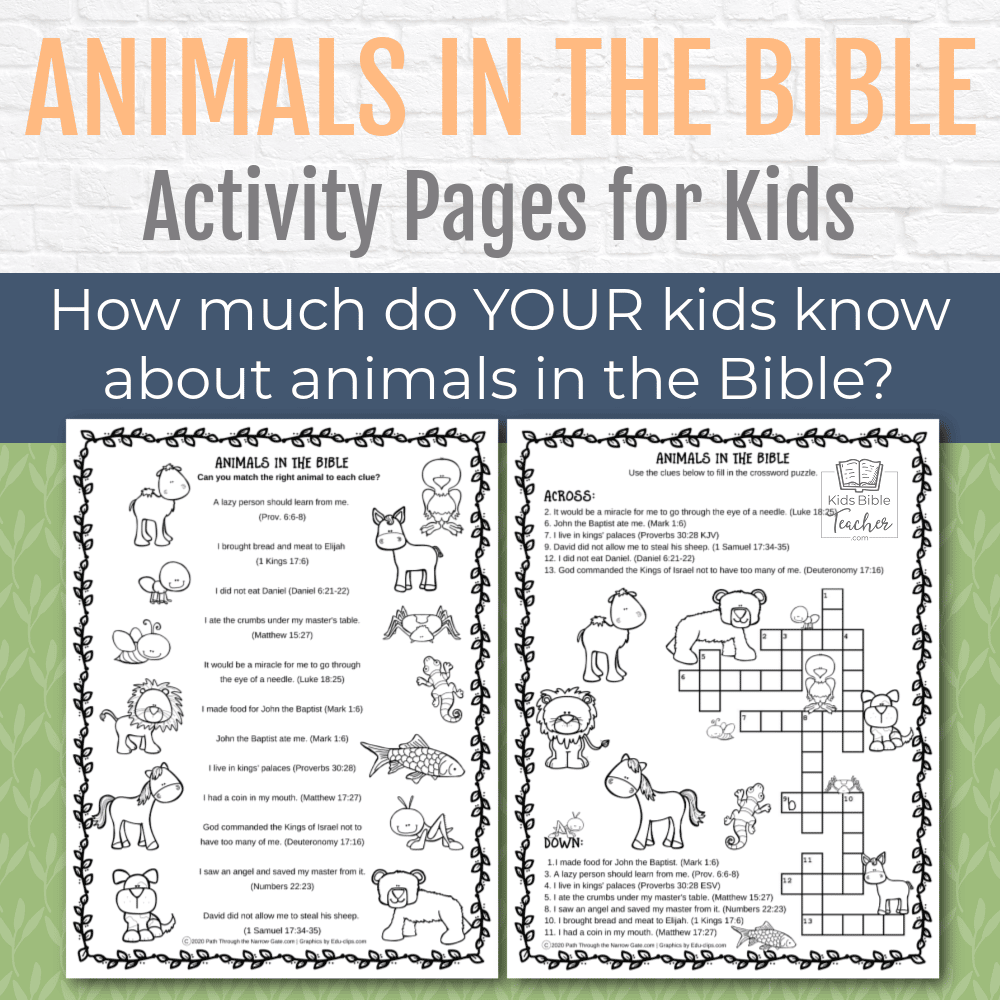 These activity pages in come in two levels. In the easier version, kids match the animals to the right clue.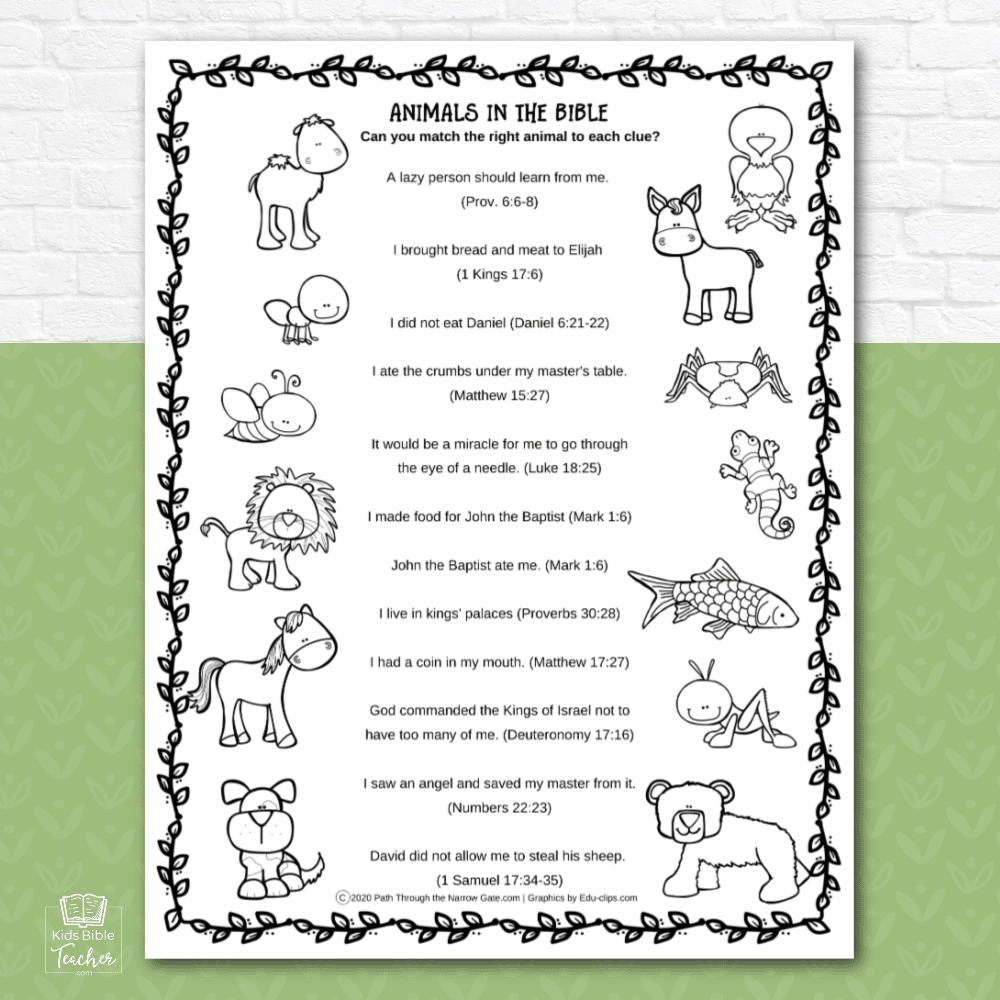 Your kids can draw a line from the clue to the right animal picture. If your kids prefer to color, have them color the correct picture as you read the clue. If there is a clue that they don't understand or a story that they haven't heard, the Bible references are included so you can discuss that story and clue together.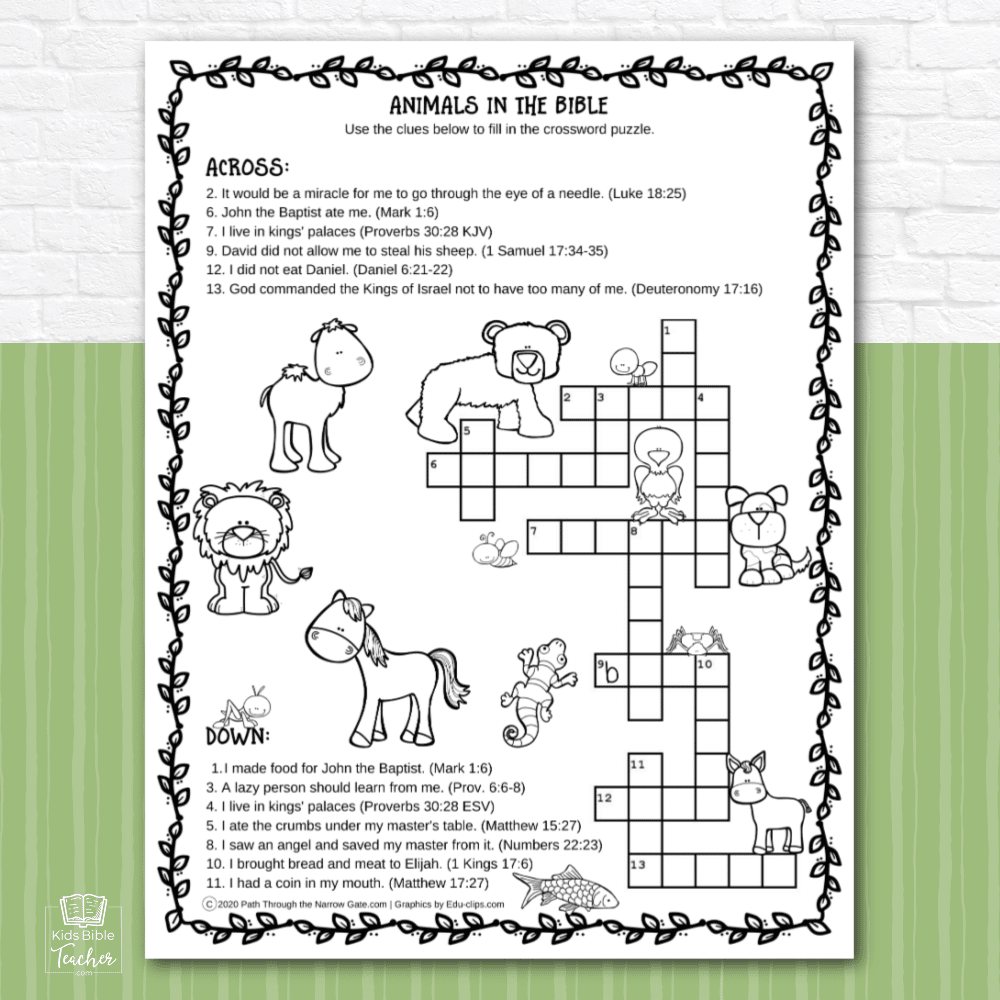 In the more difficult version, kids will use the clues to fill in the crossword puzzle. Not sure about a clue? The animal pictures and the Bible verse references are there to help if a child gets stumped.
Please note: This activity page includes a verse from Proverbs 30:28. The word in this verse can be translated either spider or lizard. This gives your children a chance to look it up in their preferred Bible version. If they need extra help, the pictures will help them to guess the other word.
Some Bible versions also include a footnote explaining that the word can be translated either way. Use this example to help your children understand how to use footnotes and to talk about translation difficulties that can arise with certain words.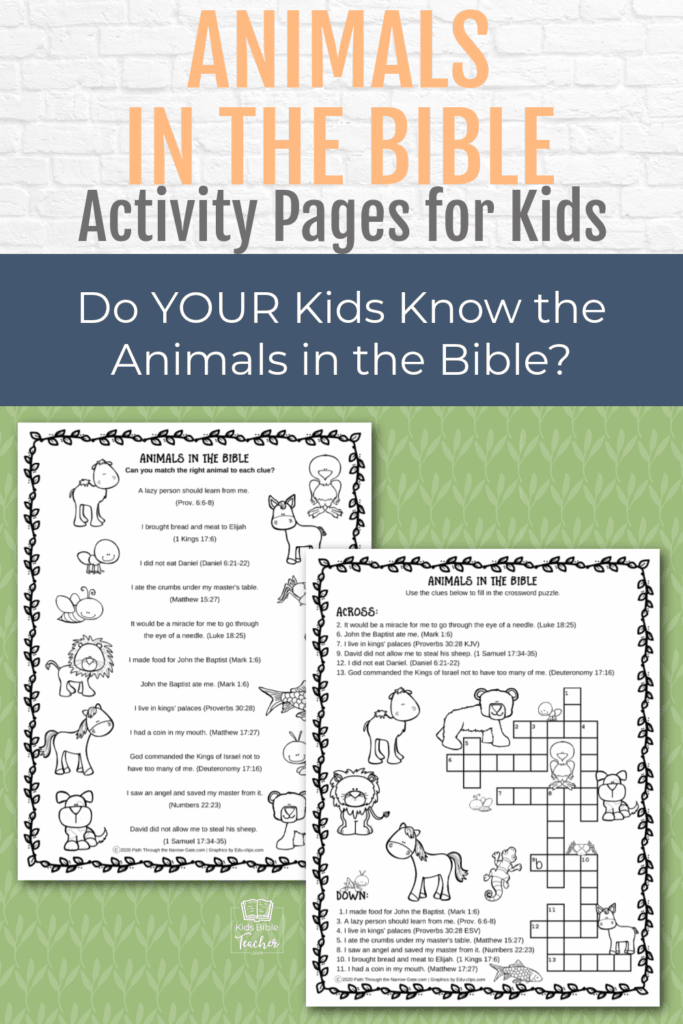 These Animals in the Bible Activity Pages can be used at home or in a classroom. They can also be sent to students, friends, or family members digitally, if desired, just as you would share them in person in a classroom or as a church activity.
May God bless you!