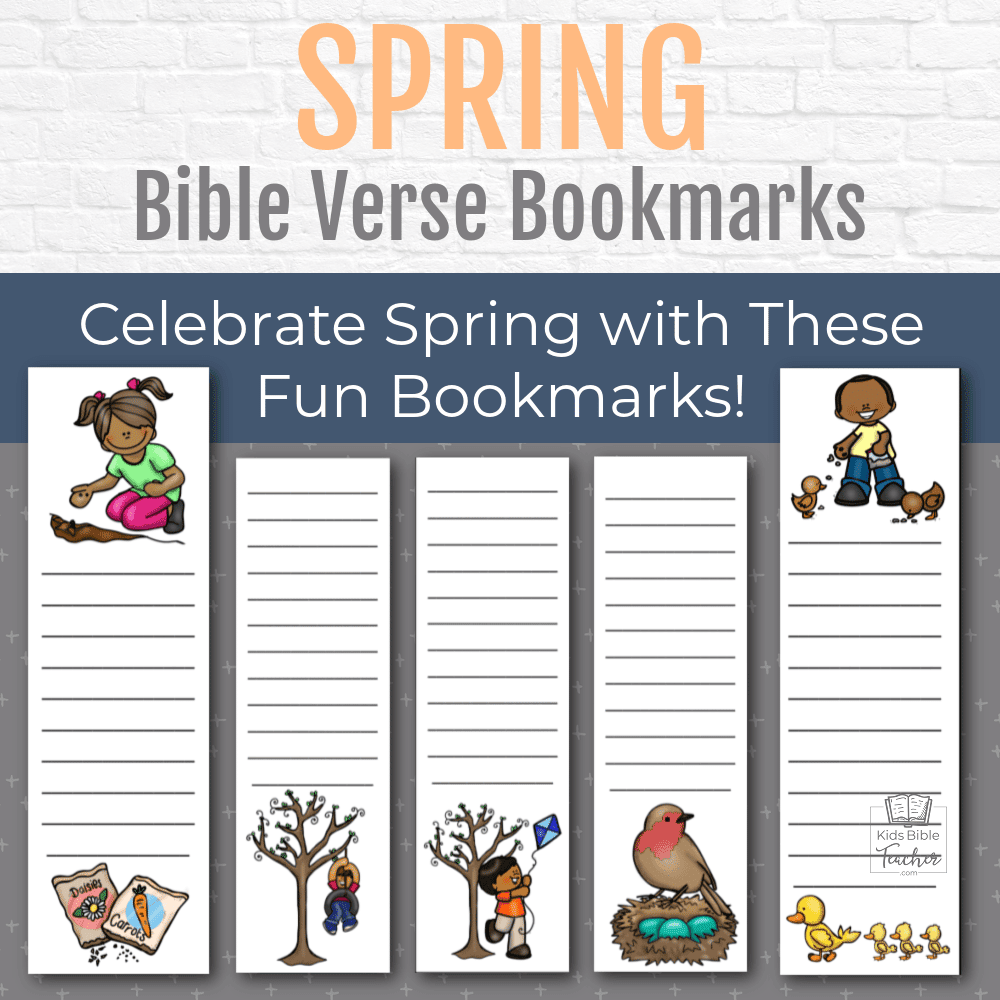 Spring is just around the corner, and these super cute Bible verse bookmarks are the perfect way to celebrate. These bookmarks feature a fun flap on one side and lines for a Bible verse on the other side. They can be used with any verse that your kids are memorizing.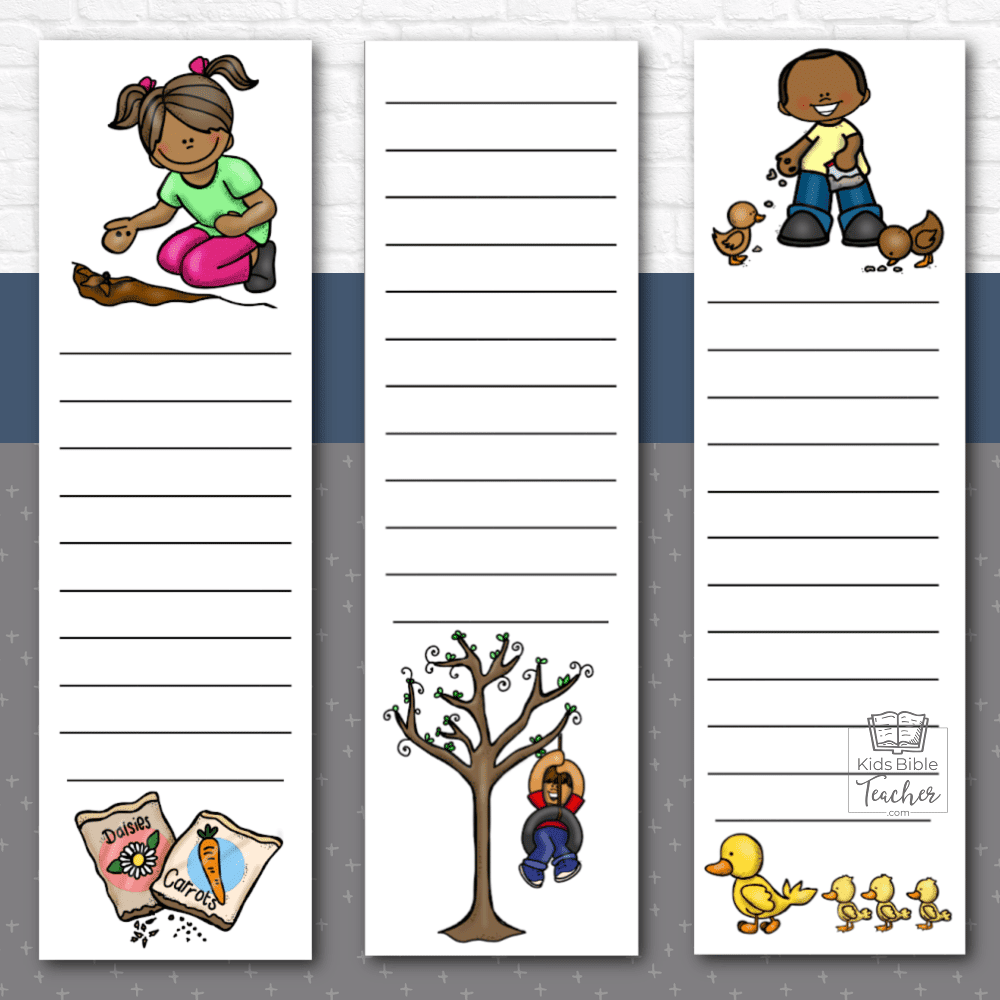 Materials Needed for Bible Verse Bookmarks:
One Bible verse bookmark printed per student. (Each page includes three different bookmarks.) If your students are unable to write, write the verse out on the lines before printing. These bookmarks will work with regular printer paper but are even better printed on cardstock!
Scissors
Tape or Glue
Pencils or Pens
Coloring crayons or markers, if desired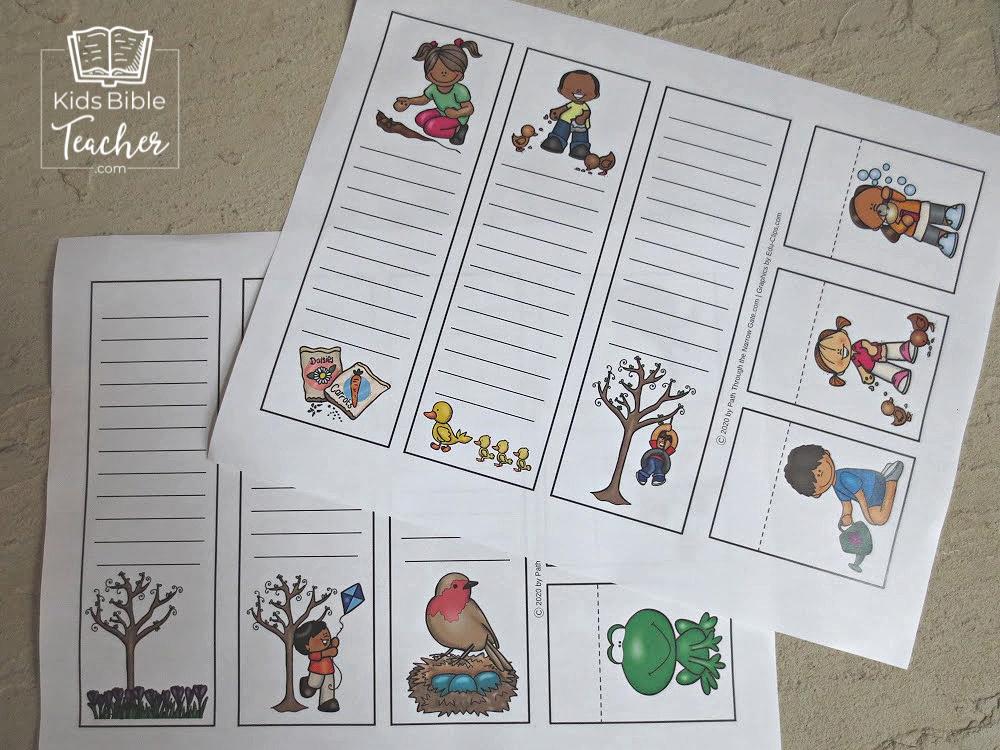 Directions:
Have your kids choose a long bookmark and a shorter bookmark topper.
If age appropriate, have your kids cut the bookmarks and the toppers out along the solid black lines. If not age appropriate, help them with this step.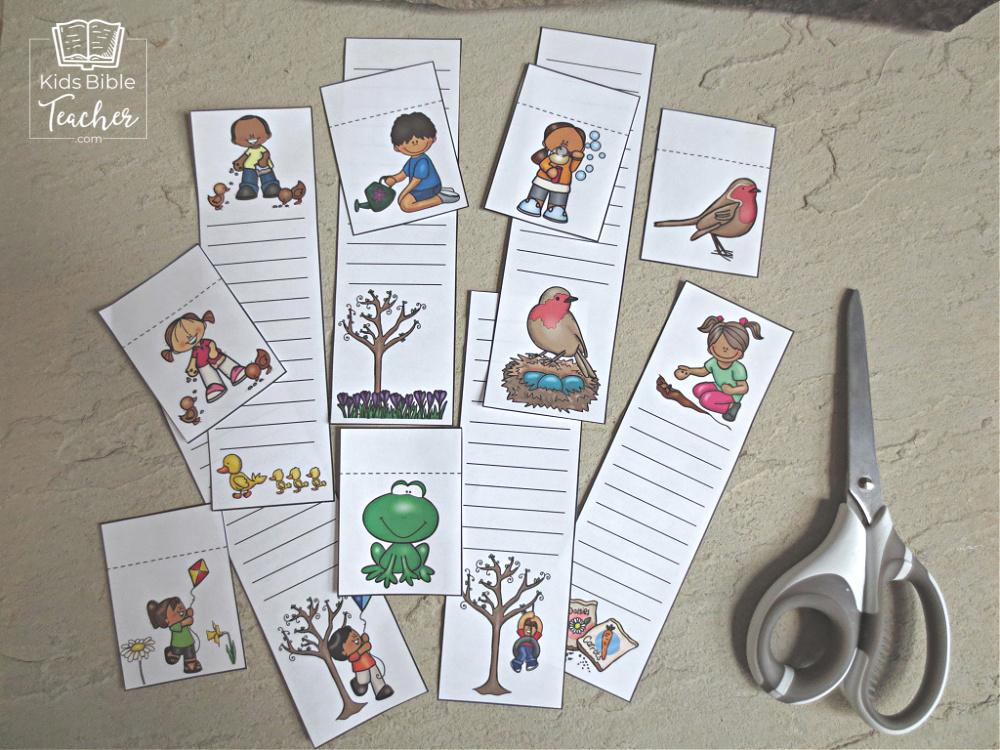 3. Have your kids write their verse on the lines. If they are not able to do this, you may want to write the verse on the lines yourself before making copies for your younger children.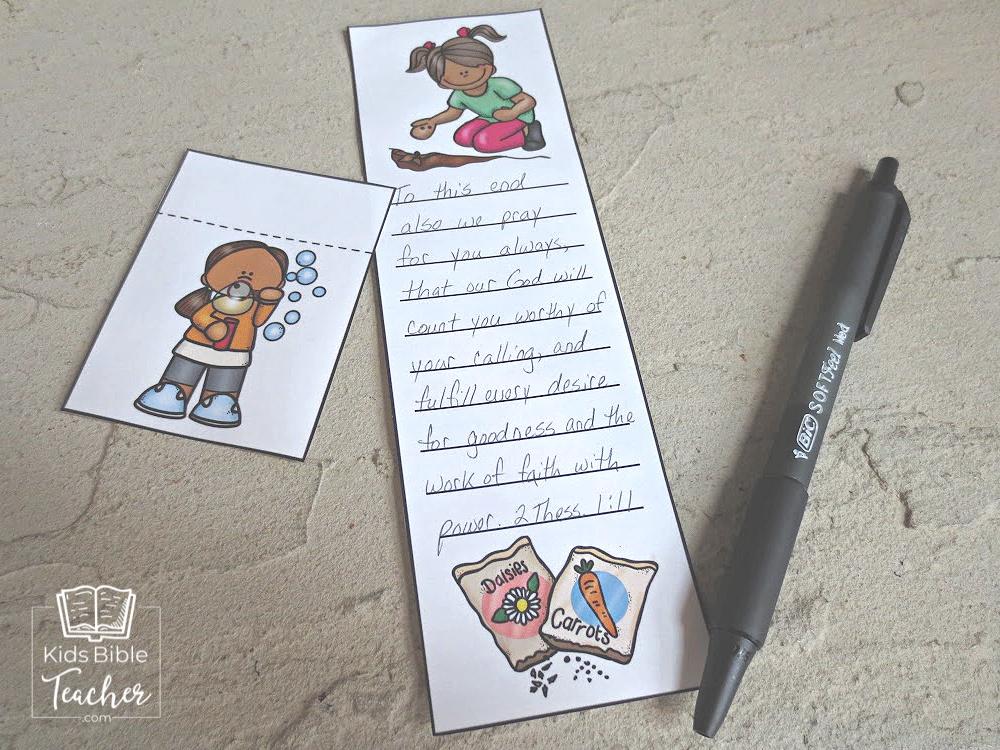 4. Have your children color the bookmarks, if desired.
5. Fold the bookmark toppers along the dotted line, so that the picture is facing up.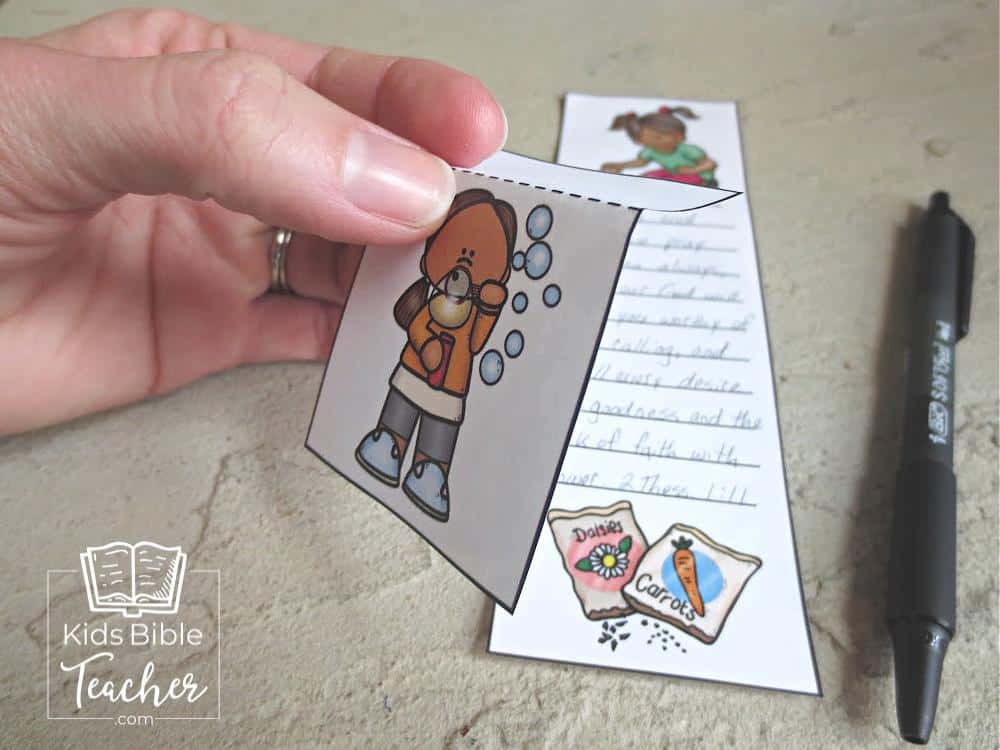 6. Put a small amount of glue or tape on the small folded flap, opposite the picture.
7. Glue the flap to the back of the longer bookmark rectangle, so that the topper picture shows on one side and the verse is visible on the other side.
8. Enjoy the bookmarks!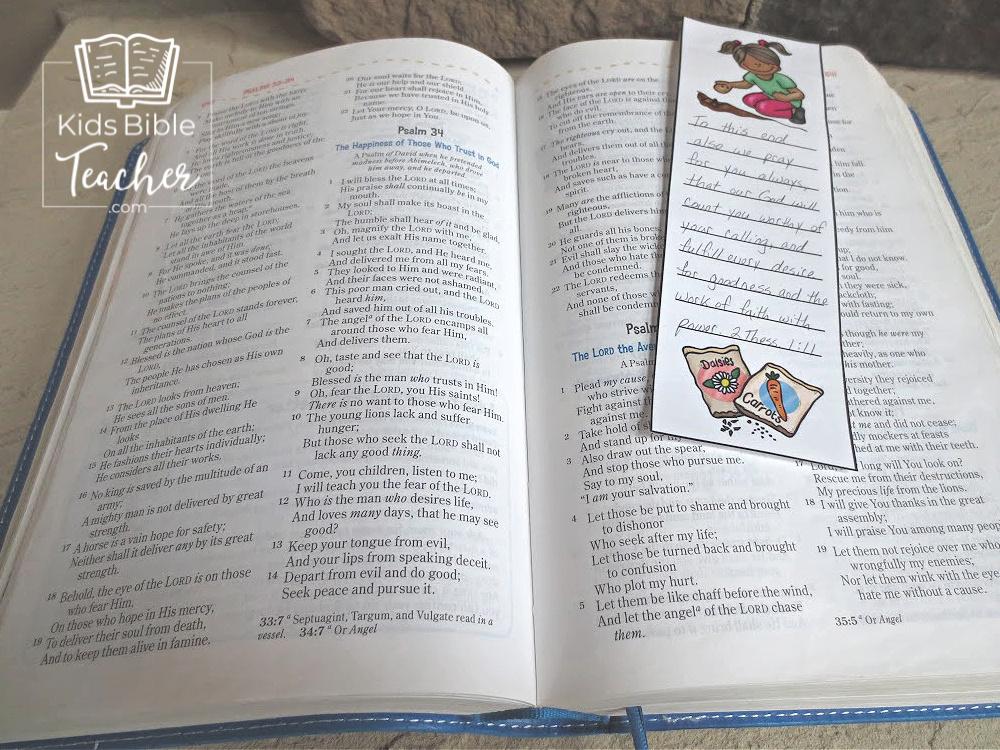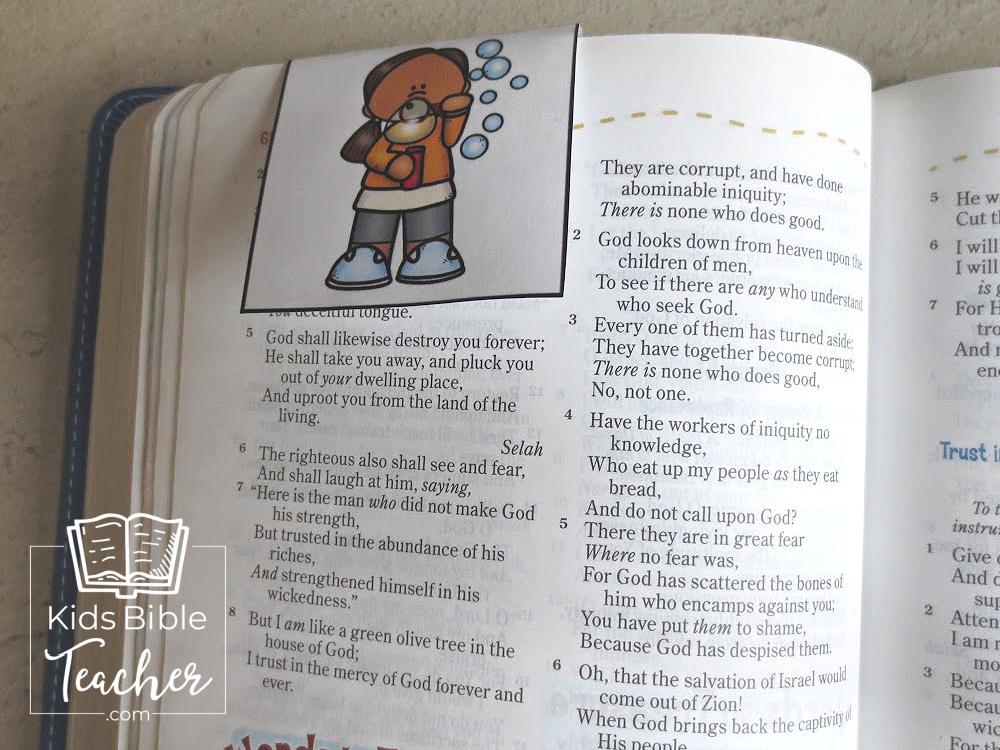 I love having crafts on hand that are super easy to pull together and can be used with any lesson or Bible activity. They make life so much easier!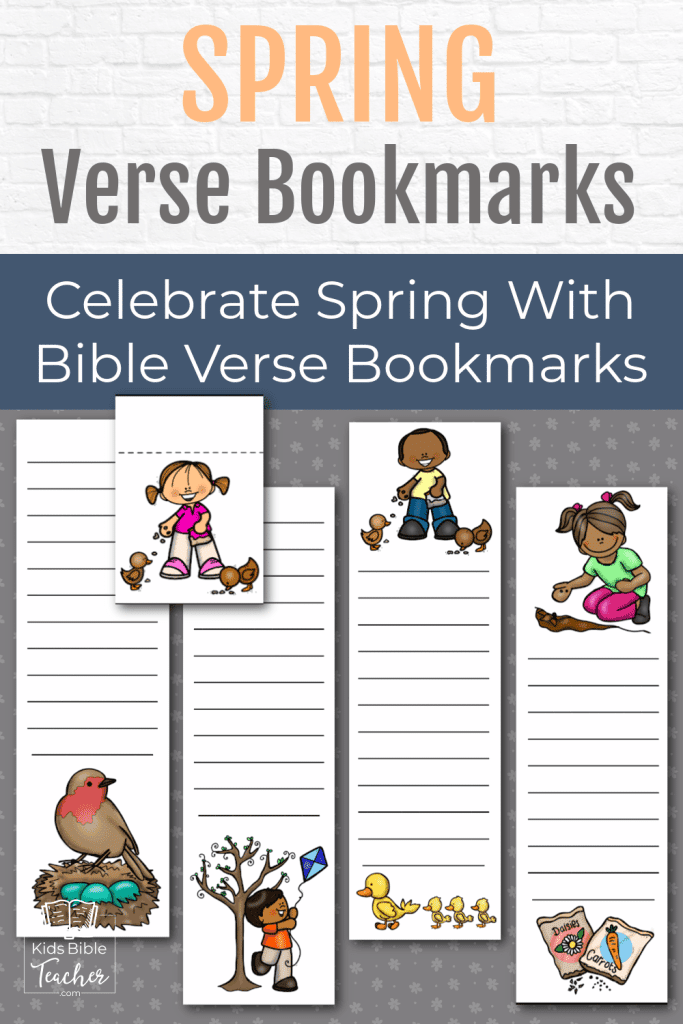 Will you be making these bookmarks with your kids? I would love to hear how it goes. Scroll down to comment.
May God bless you!