It's always nice to have extra activities on hand. These Children in the Bible Activity Pages will give you that last minute addition that you need to keep your kids occupied and help them learn more about the children in the Bible.
These children in the Bible activity pages come in three different levels. The fist level, pictured below, is a simple tangle maze. Your kids will follow the maze from the clue to the person that the clue describes.
It's especially fun to encourage kids to trace the routes in different colors.
The second level activity page includes a simple letter / picture code for kids to use as they discover the names of each of the Bible kids.
The final level of the activity pages is a little different and a bit of a challenge. See if your kids can answer the clues themselves. If they can't, the letters for each character's name is hidden in the picture. Have your kids find the letters, then unscramble them to discover who the clue is about.
Below is a close up of the "David" image. Can you find the letters of his name?
I love to have activity pages like this on hand for my own kids for a rainy day or to supplement a Sunday School lesson.
And, of course, there are always those days when pastors go a little long on the sermon and teachers are left scrambling for an extra activity at the end of the lesson. These activity pages are perfect to have in a folder, ready to go when you need them.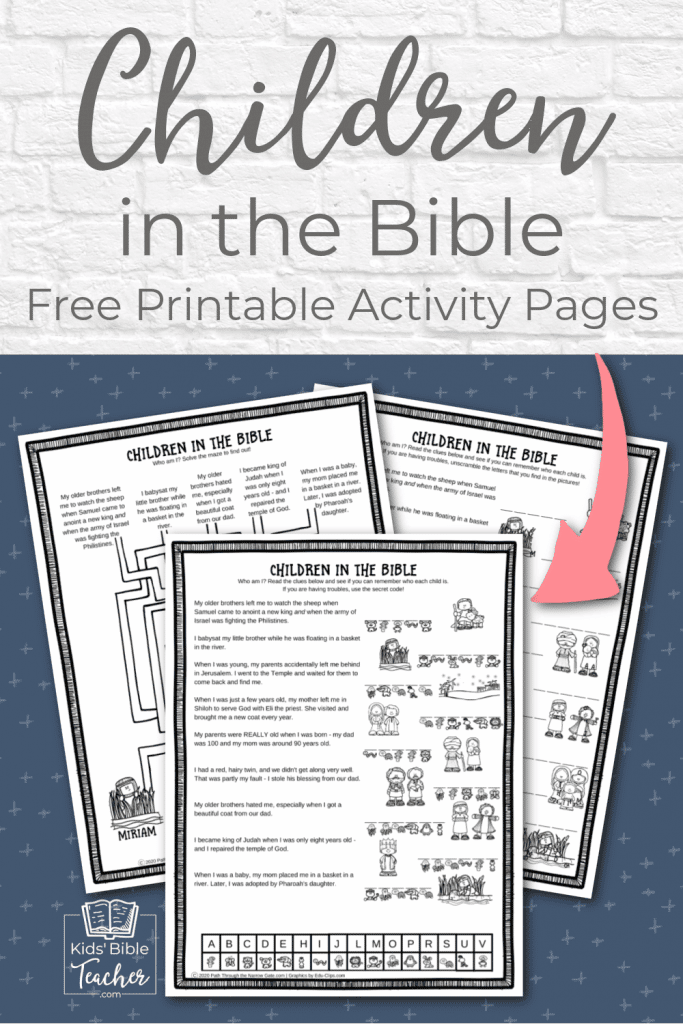 Will you be using these activity pages? If so, I would love to hear what you think of them. Your suggestions and ideas help me to make better products and printables in the the future.
Each one of you is such a blessing to me!
May God bless you!