Are you looking for a simple way to review some Easter Bible verses with your children? These Bible Verse Easter Puzzles are just the ticket!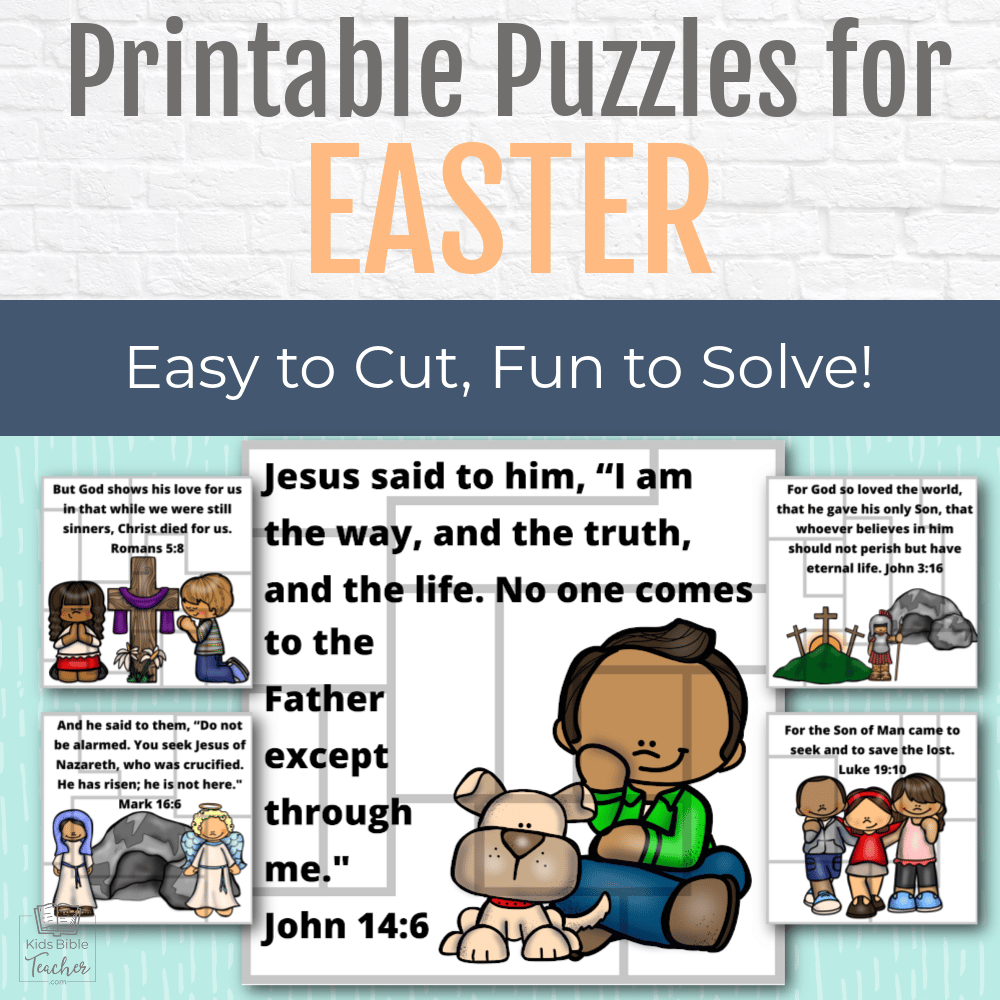 These puzzles could be made at home, used in a classroom as a filler for kids who have already finished the lesson, or be a gift for older kids to make to give to younger siblings.
They could also be used in games. The puzzles can be printed off multiple times to be used competitively as a race with multiple kids. (Who can assemble it fastest?)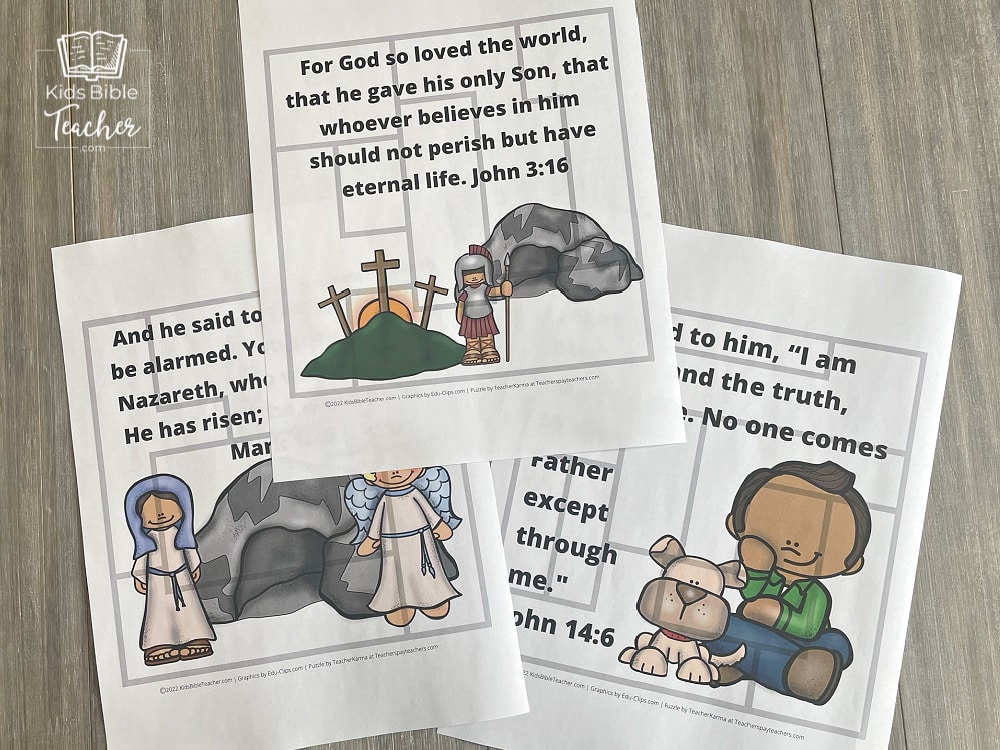 Alternatively, these puzzles could be used in place of an Easter Egg hunt. Print the desired puzzle on different colors of paper. Hide the puzzle pieces. Then, assign each child or team a color. Have the kids look for the puzzle pieces in that color and then assemble the puzzle. First child or team to assemble their puzzle wins! If desired, small pieces of candy can also be hidden with the puzzle pieces.
The thicker the paper that you use to make the puzzles, the easier they will be to put together. However, regular printer paper works, too.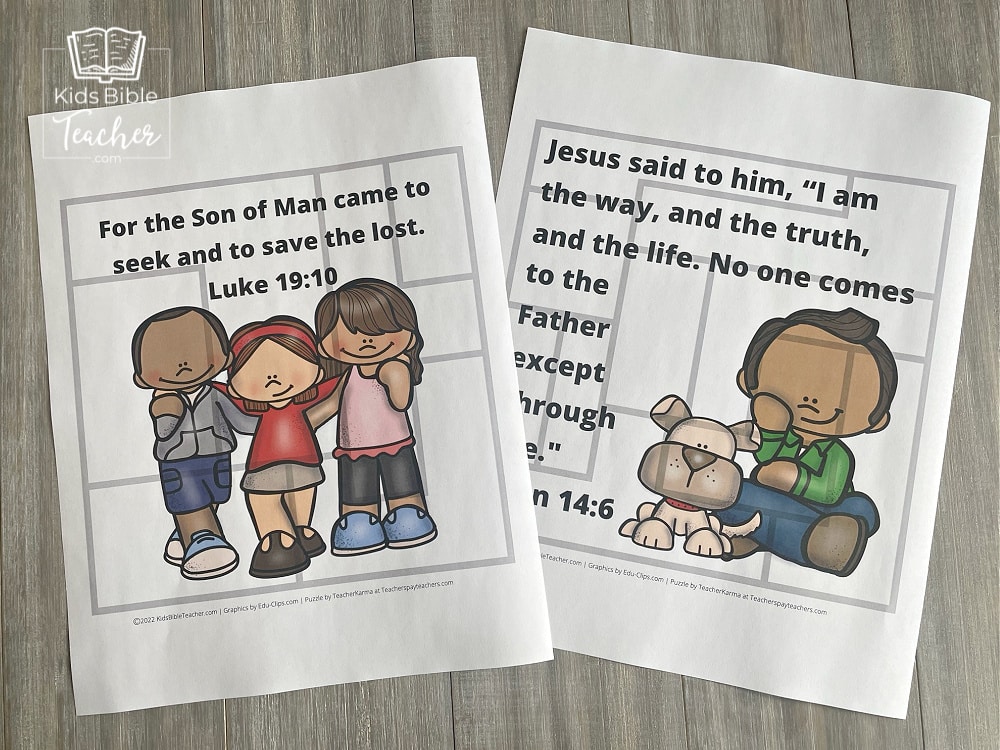 Materials:
Printed Puzzles
Scissors
Crayons, markers, or colored pencils if desired
Directions:
1. Print the puzzles. You can choose to print in full color or black and white outline if you want your kids to color their own puzzles.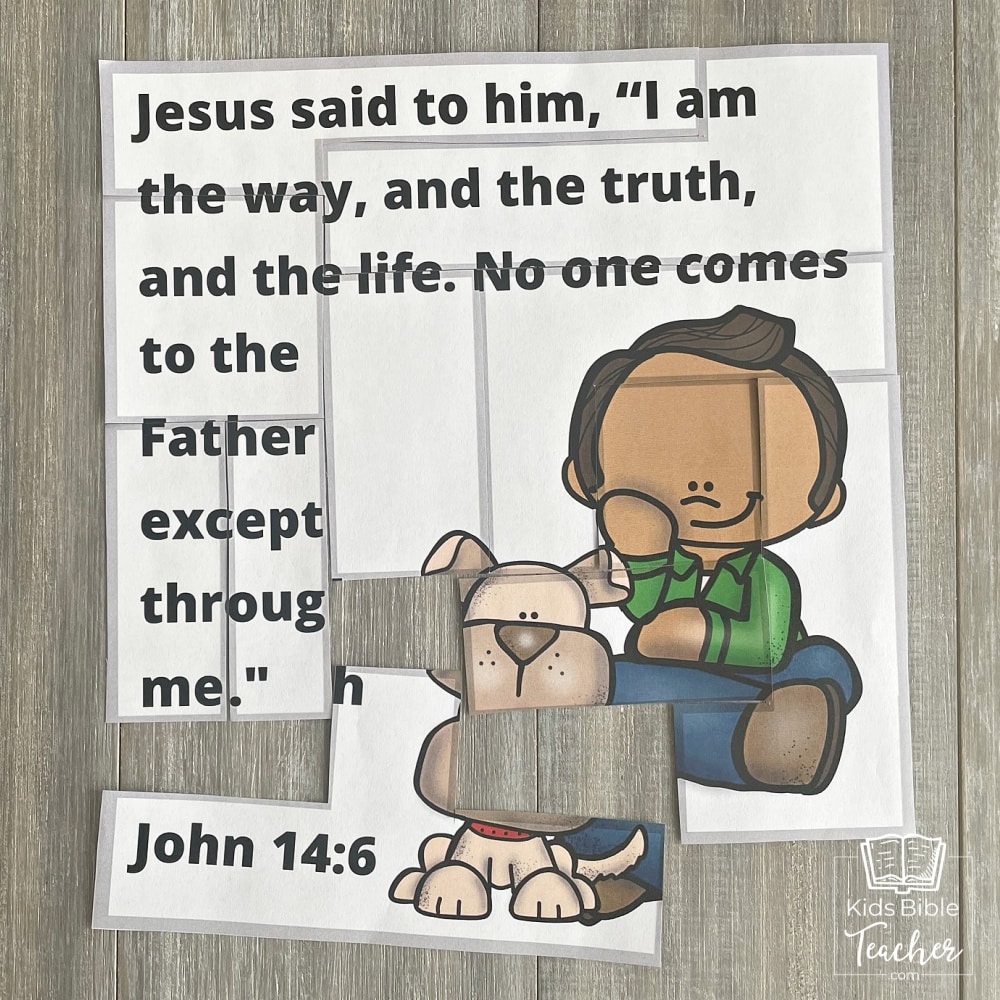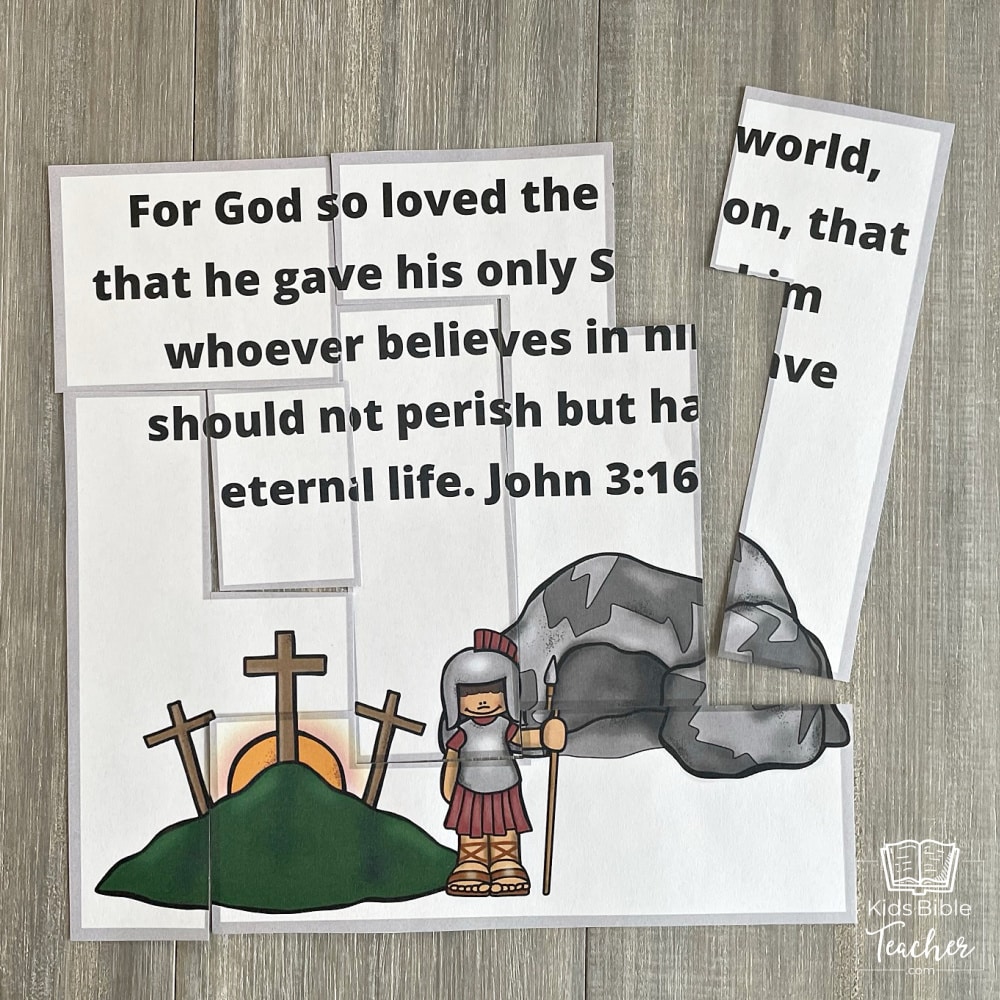 2. Cut the puzzles along the thick gray lines.
3. Enjoy assembling the puzzles with your kids.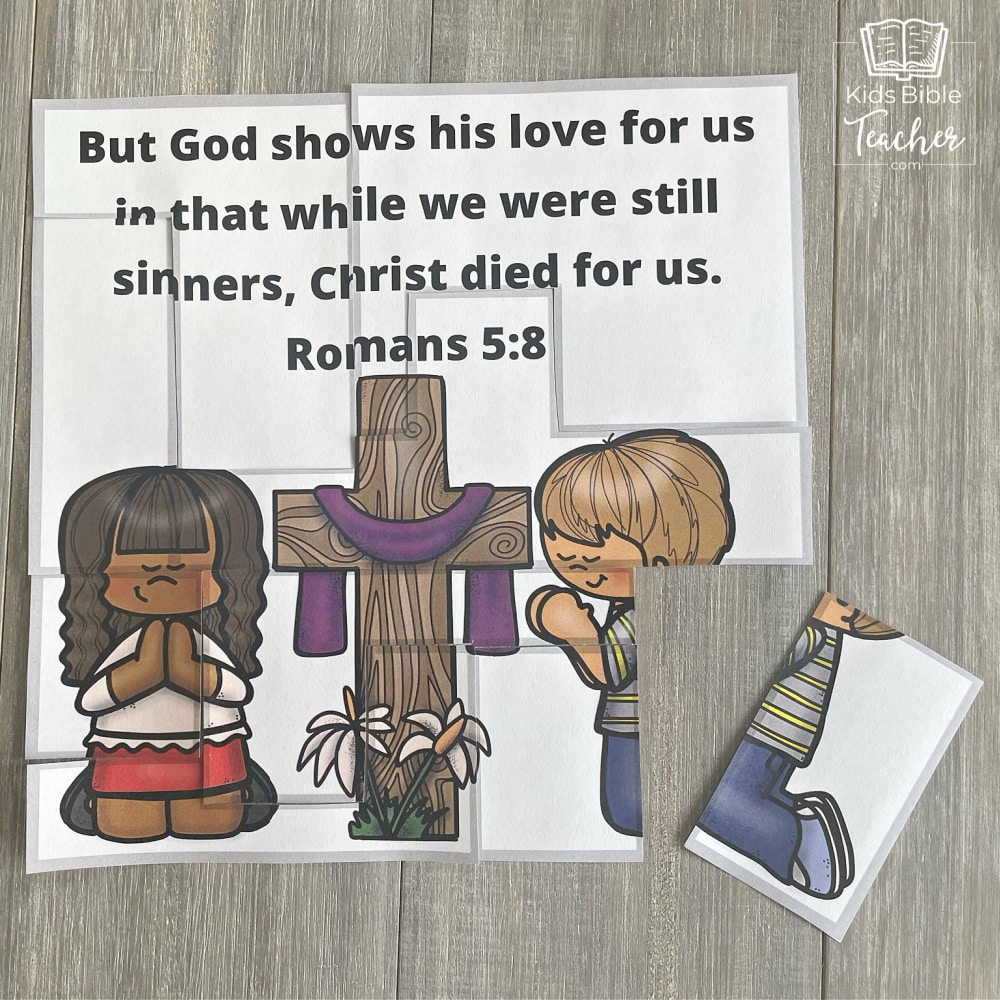 Will you be making these puzzles? I would love to hear how you use them. Please scroll down to comment.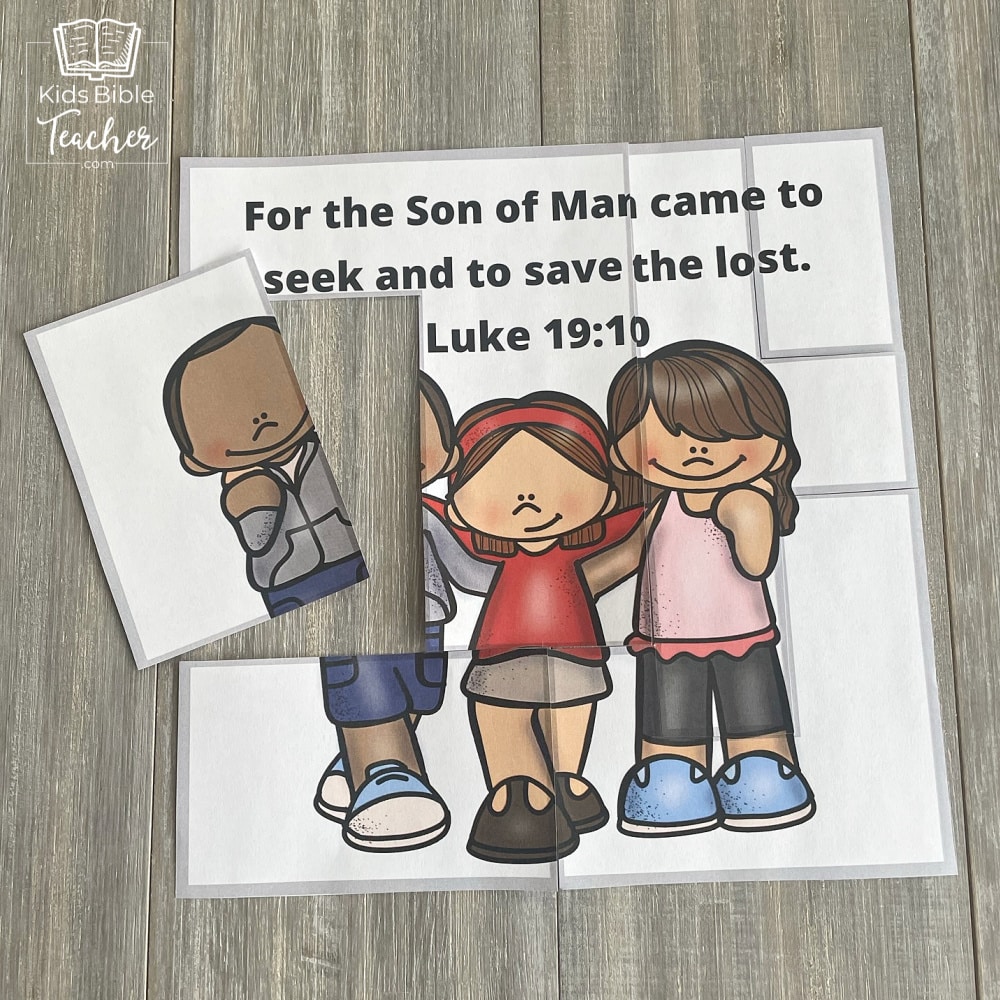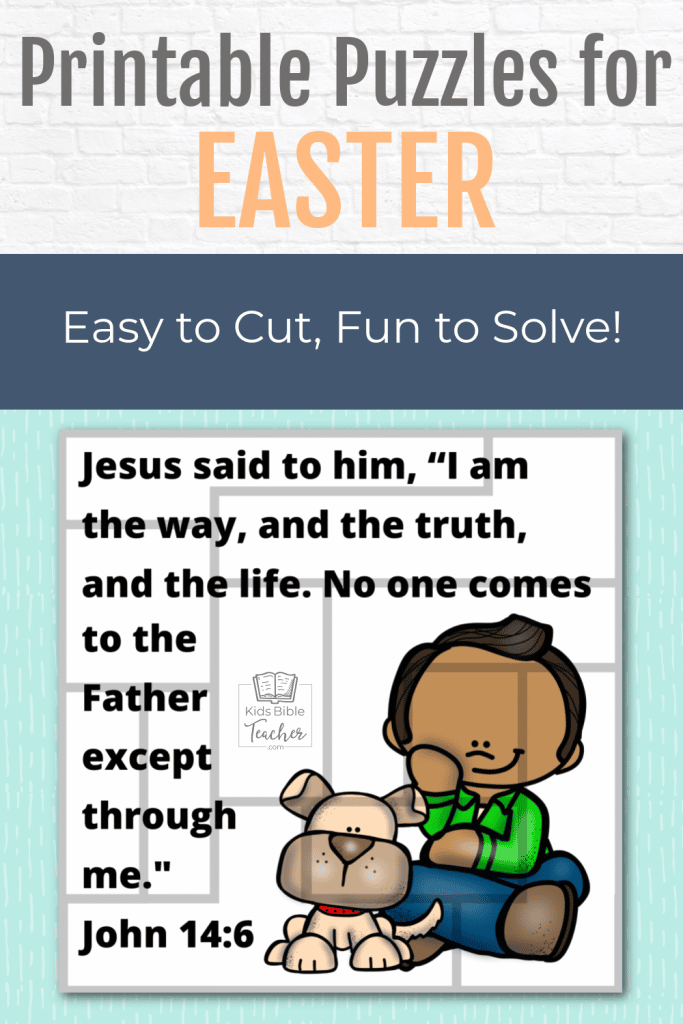 May God bless you this Easter!