I recently came across a fascinating and sobering question asked by Jesus Himself, a question that is of eternal importance.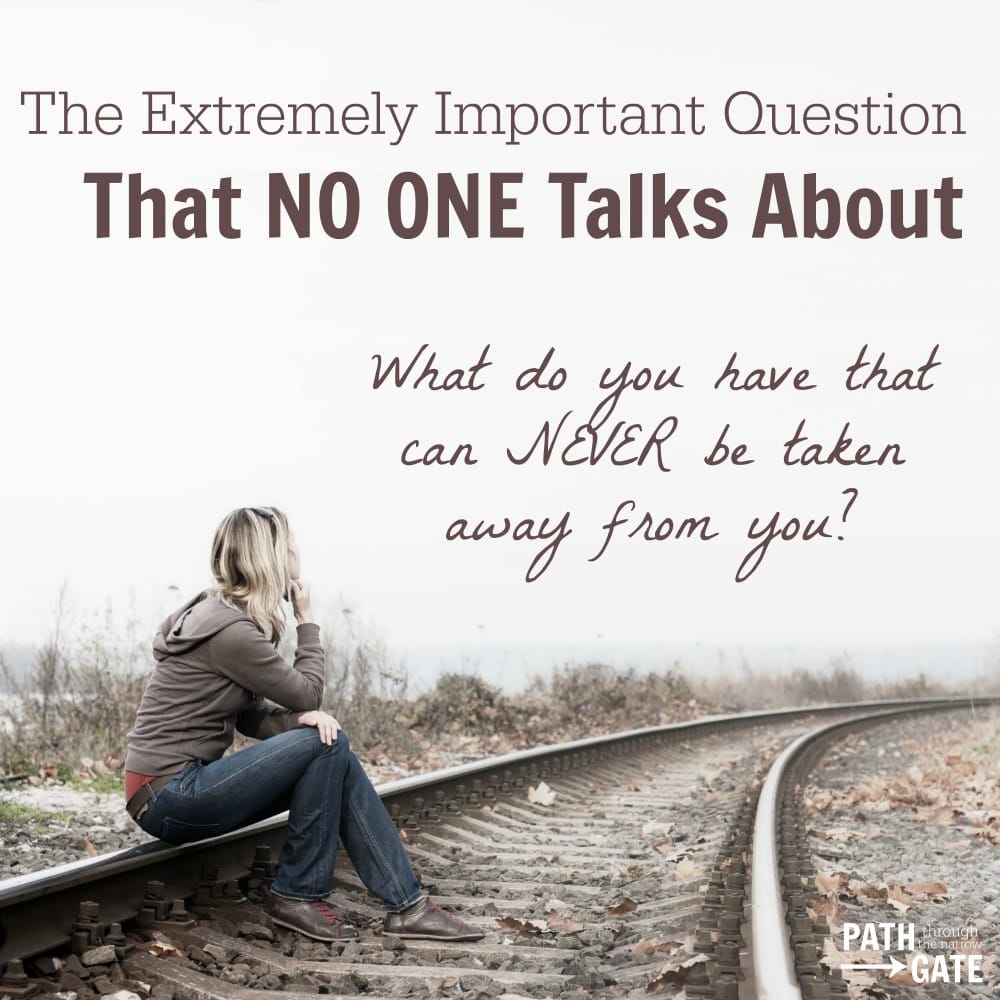 This question has the power to change the way that we look at our lives. It has the power to search our souls. It offers both hope and conviction to Christians.  Yet, I don't ever hear people talking about it.
This question comes from the story of Mary and Martha in Luke 10:38-42.
In this passage, Jesus and His disciples stopped by Martha's house. Martha welcomed this chance to make Jesus and His disciples feel comfortable in her home.
Like any self-respecting homemaker, Martha raced around trying to prepare a wonderful meal for Jesus and His disciples. But, in the midst of her busyness and preparations, she suddenly realized that she was working alone.
Her sister, Mary, had slipped into the front room and was sitting at the feet of Jesus and listening to Him.
Perhaps Martha ignored the situation for a time. Maybe she banged the pans a little louder in the kitchen hoping that Mary would notice and come give her a hand. She became resentful that she had to work alone. She thought that Jesus, at least, ought to have noticed her situation.
Finally, Martha could keep silent no longer. "Lord, do You not care that my sister has left me to do all the serving alone? Then tell her to help me."
But, Jesus responded, "Martha, Martha, you are worried and bothered about so many things; but only one thing is necessary, for Mary has chosen the good part, which shall not be taken away from her."
Mary had chosen to focus on something that could never be taken away from her. Martha, by contrast, was focusing on things which could and would be taken away from her.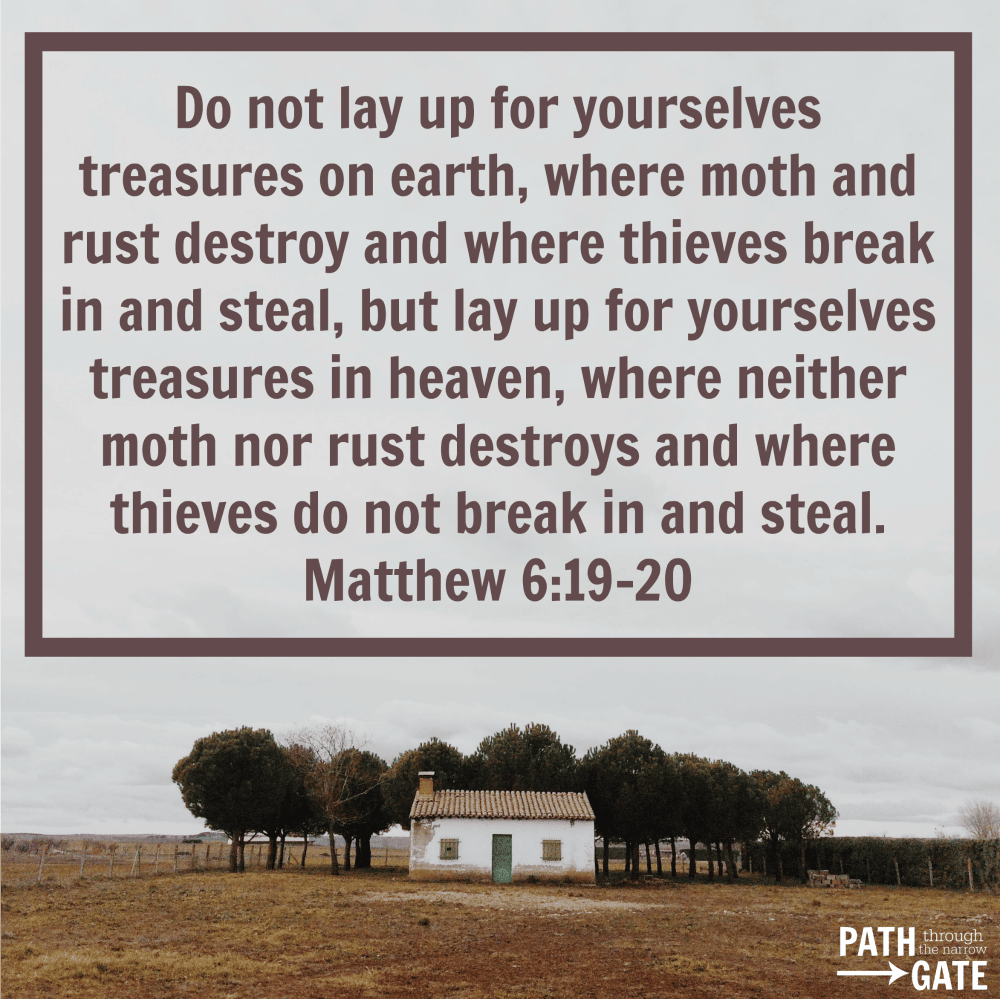 So, here's the Question:
What do you have that can never be taken away from you?
It's a fascinating and sobering question, isn't it?
We all know that our homes, finances, jobs, and health can be taken away from us.
We like to think that our work or ministry can never be taken away, but in truth people will forget about it all too soon.
We like to think that our families can never be taken away – but our families will be taken away. Divorce, death, rebellion – even the simple passage of time – changes our relationships and leave us feeling bereft of what we once had. And, within a few generations, even our family members will forget that we ever existed.
But there is one thing that can NEVER be taken away from us.
And that is our relationship with our heavenly Father.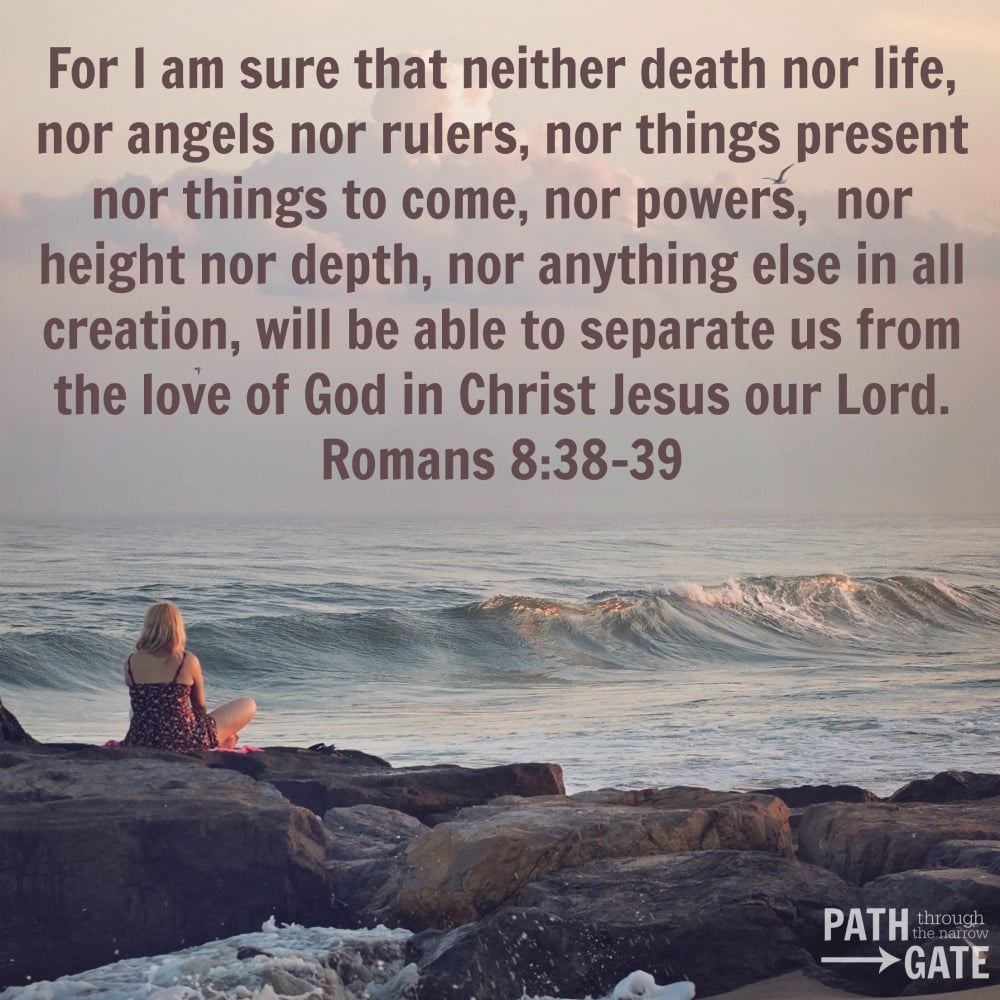 What are you focusing on today? Do you have a to-do list a mile long and a heart full of stress and anxiety?
Regardless of how long your to-do list is, carve out some time to invest in the one thing which can never be taken away from you – your personal relationship with God.
When you spend time with your heavenly Father, you will discover that His unfailing love, which can never be taken away from you, is more than enough for the present and will be infinitely more than enough in the future.
So, take some time today to sit at the feet of Jesus. Learn from His Words. Revel in His love. Take your anxieties, burdens, joys, and worship to Him.
And thank Him that His love will NEVER be taken away from you.
How about you? Have you ever stopped to think about this question? Does this question change the way you might approach your to-do list or use your time? I would love to hear your thoughts. Please scroll down to comment.
More Posts from Path Through the Narrow Gate: