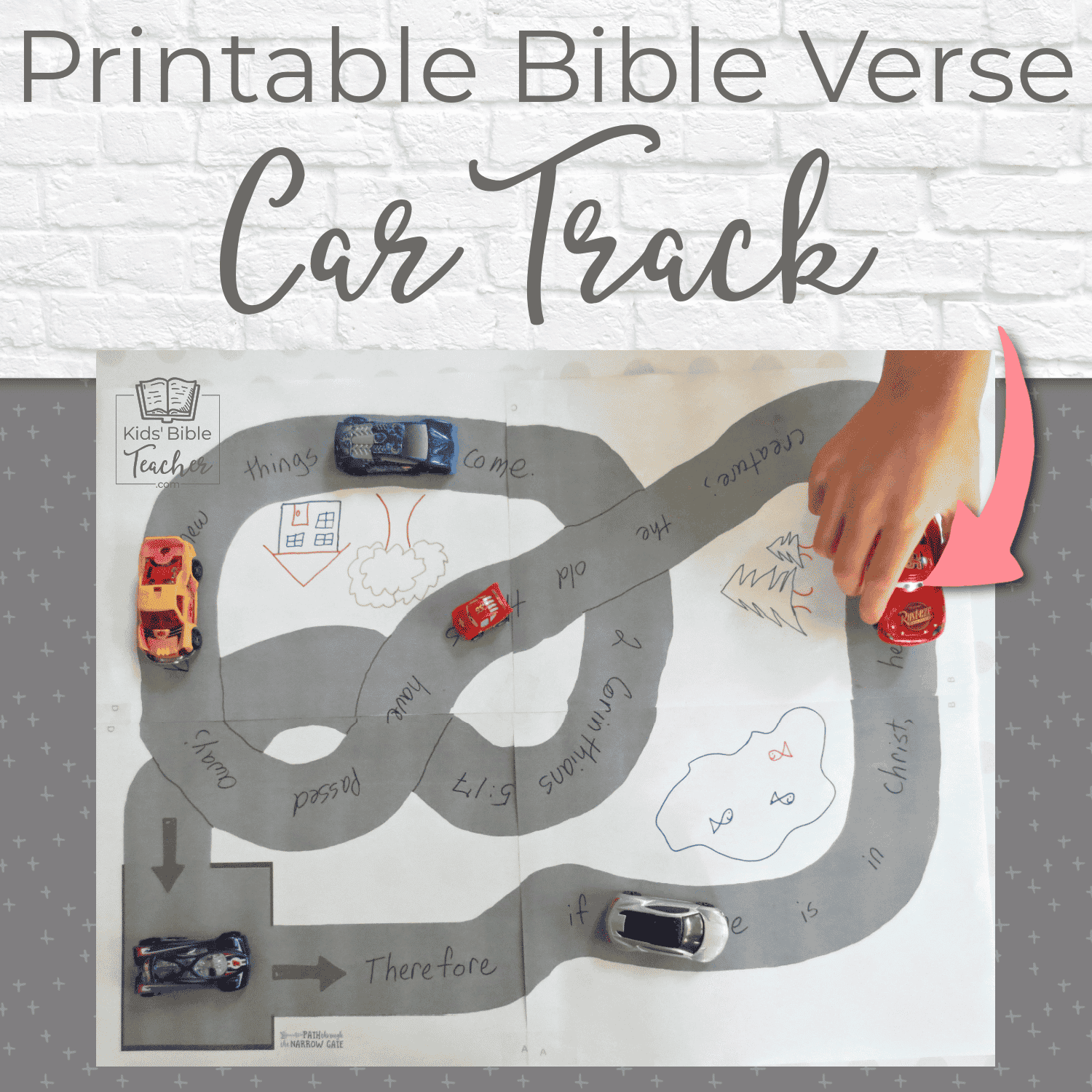 Are you looking for a fun yet simple way to help kids memorize Bible verses?
This adorable Bible Verse Race Track is a sure winner!
Super easy to print and put together, this race track can be used with any Bible verse that you are working on. It is also perfect for a variety of ages!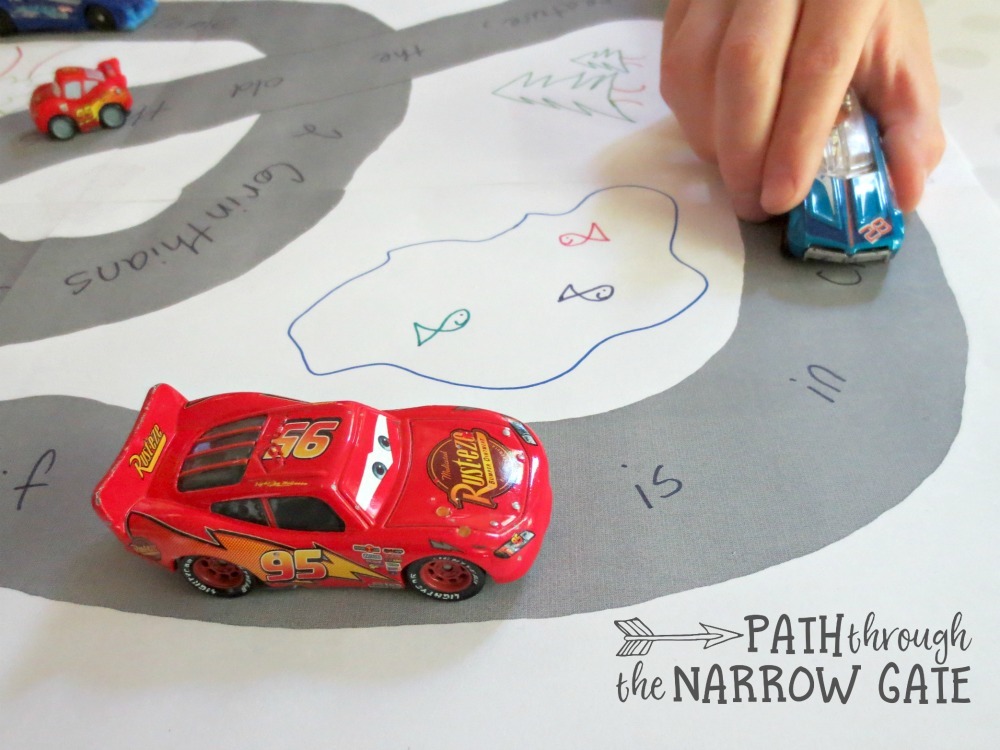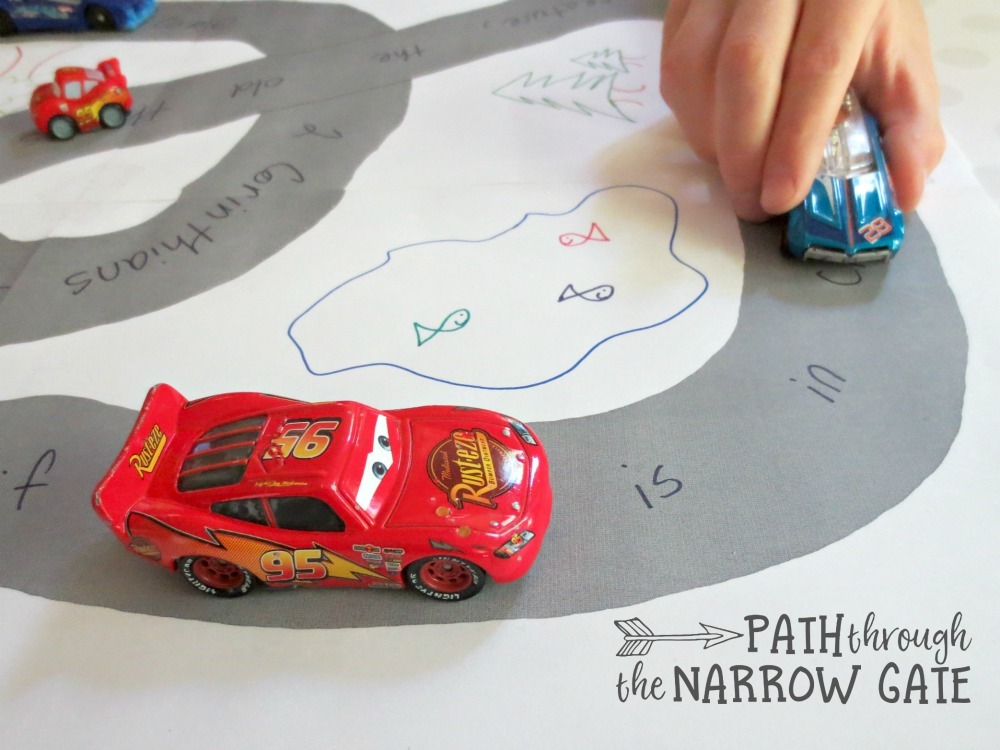 Here are some different ways to play:
Encourage your kids to draw their own houses, trees, ponds, or parks around the roads.
Have your older kids write the verse out themselves.
Encourage younger kids to sound out different words as their car drives over them.
Have your kids read the verse, one word at a time, as the cars drive over the words. Try it once, really slowly. Then, try saying the verse at racing speed.
Have your child cover a word with a stationary car. Read the verse, remembering the covered word from memory. Then, have your child place another car over another word. See how many cars you can get on the road while repeating the verse without making a mistake.
Whether you decide to use this Bible Verse Race Track at home, during Sunday School, or as part of an after school Bible club, it will be a favorite way to memorize Bible verses – guaranteed!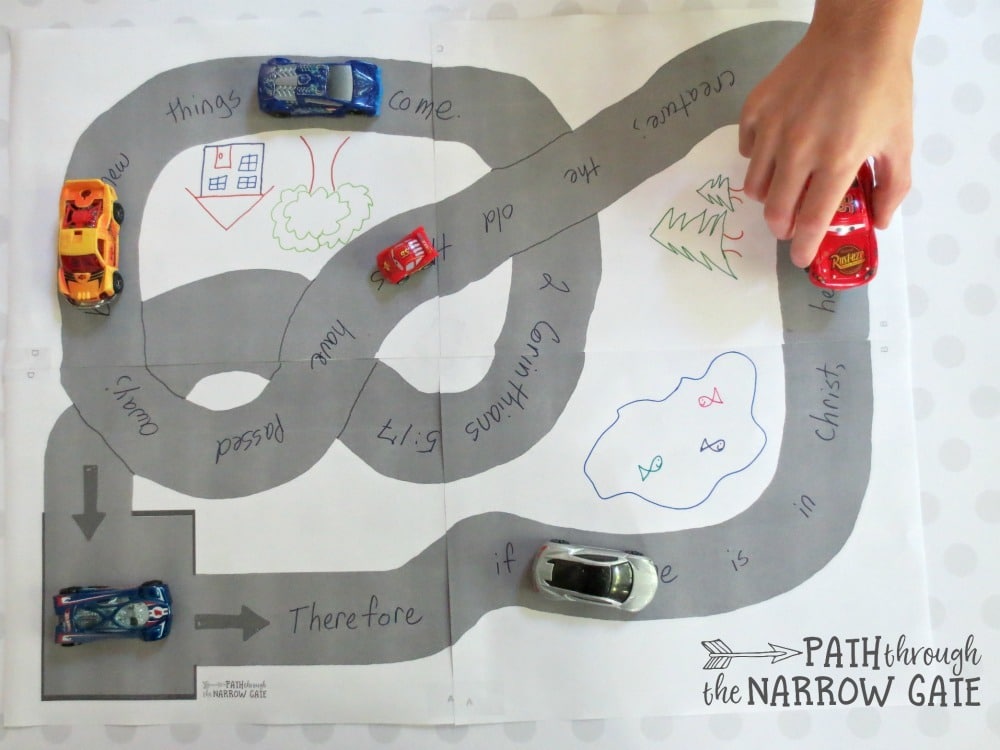 Materials Needed:
Printable Race Track (see link above to download)
Tape
Scissors
Markers, pencils, or crayons
Little Cars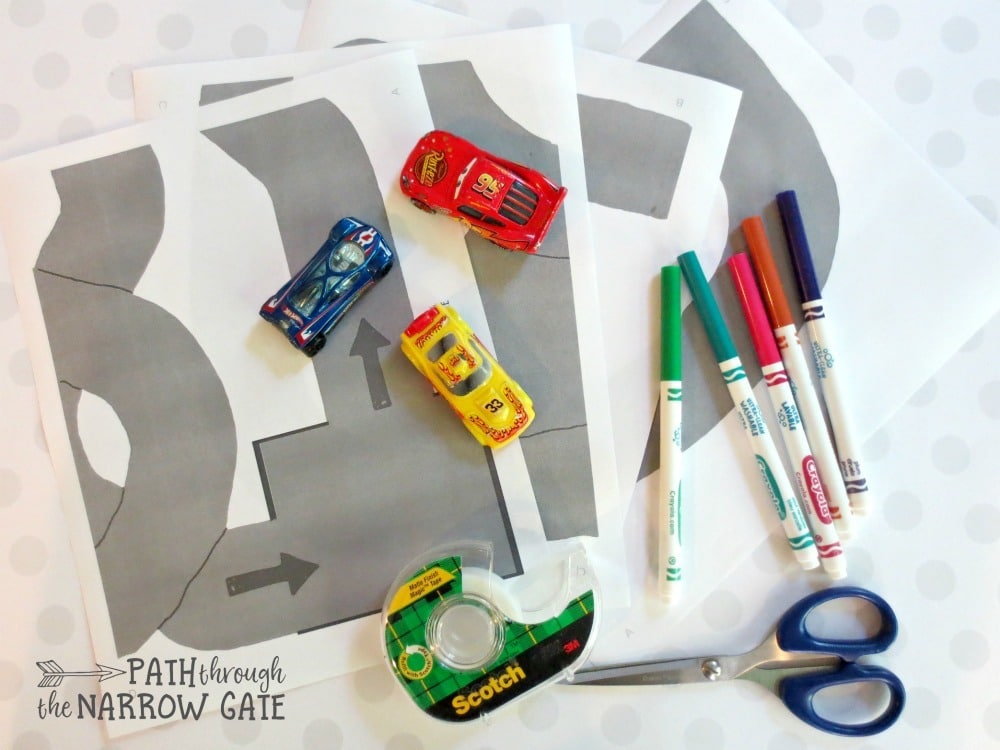 Instructions:
Print or copy the race track pages. Cut the white border off the pages, as necessary, so that the pages will line up to make one "road".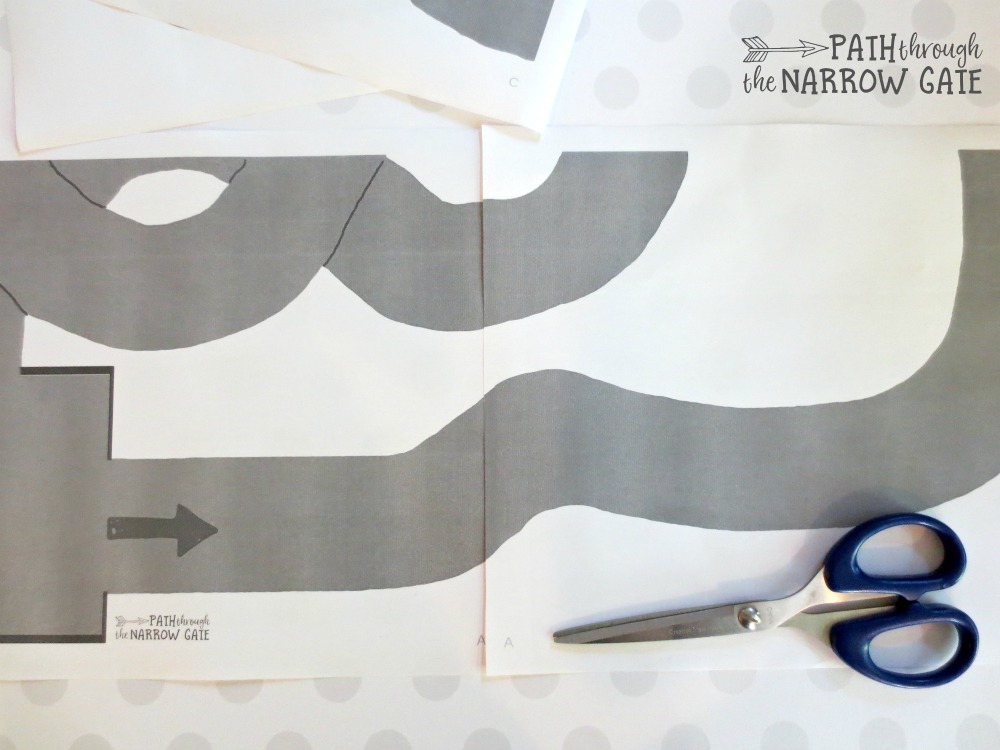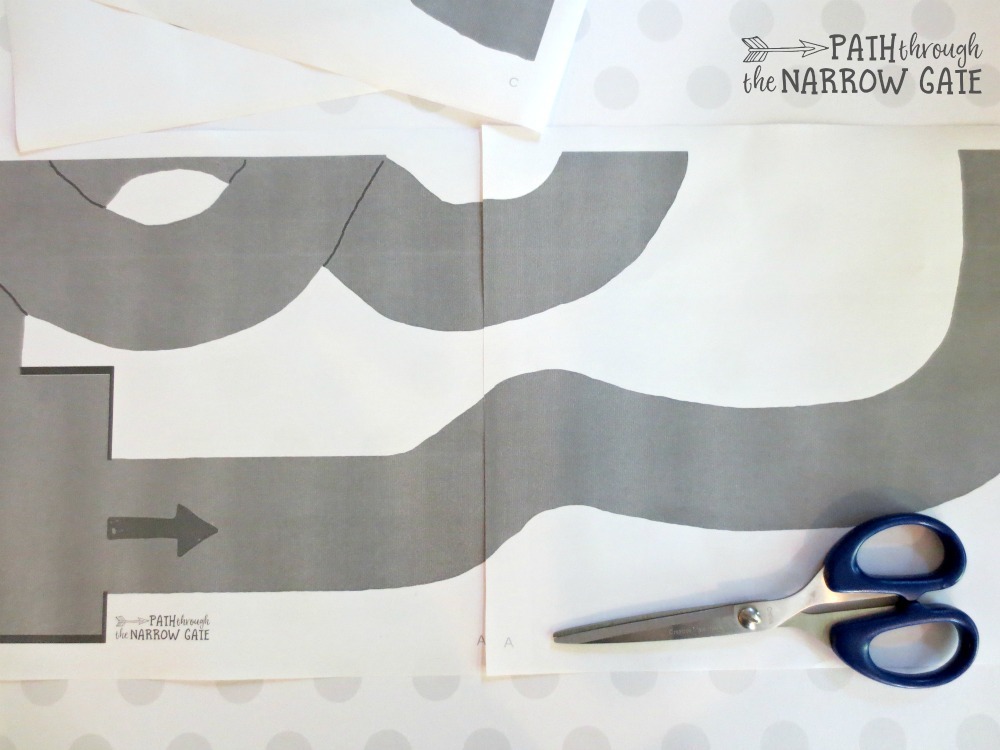 Note: Each outer page corner includes a letter. Match these letters to see how the track goes together.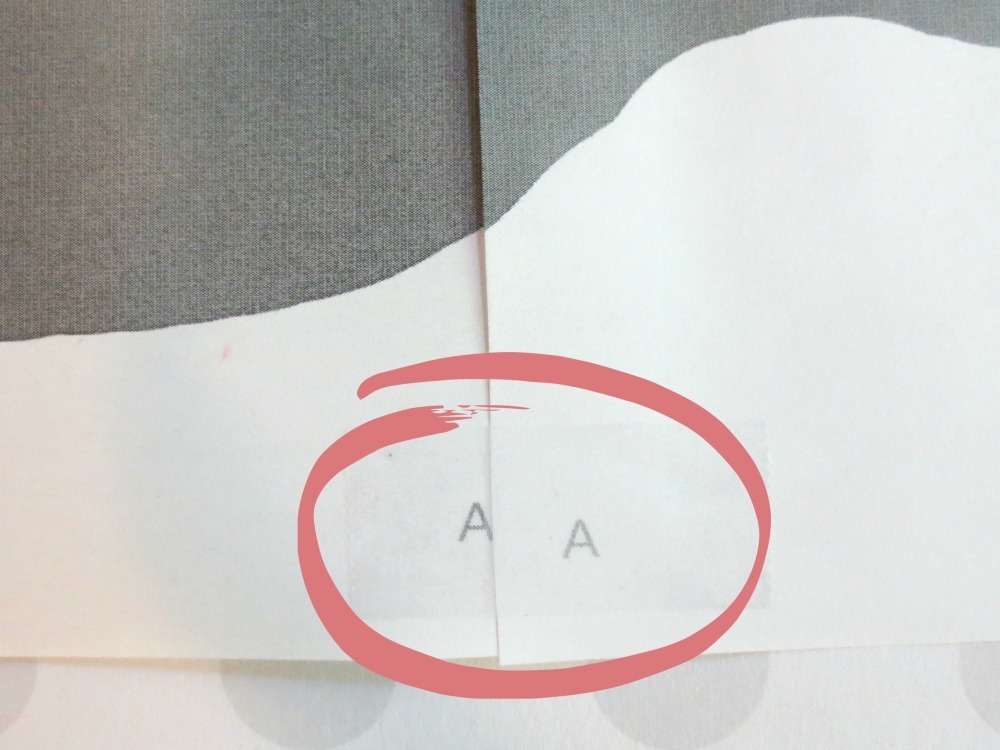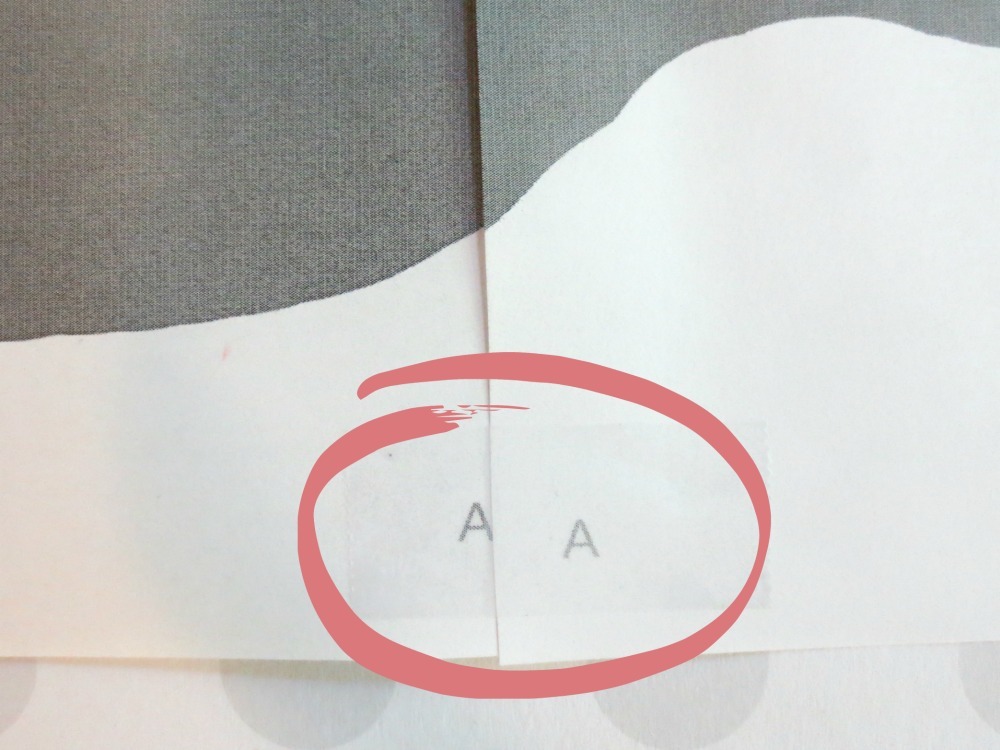 Once the track is assembled correctly, tape it together.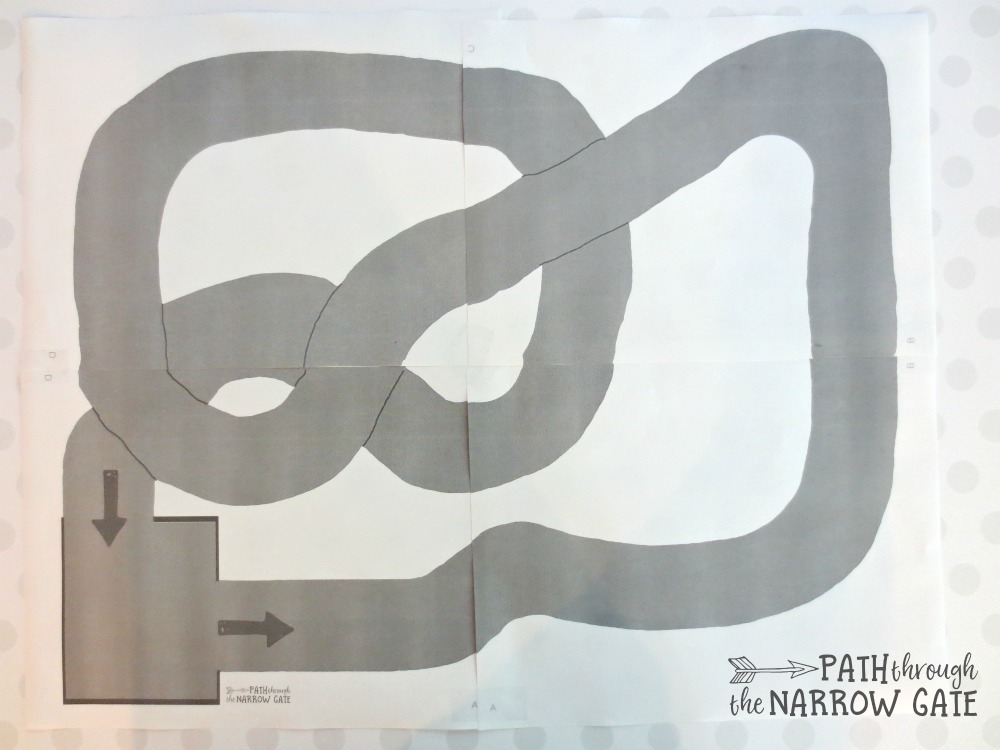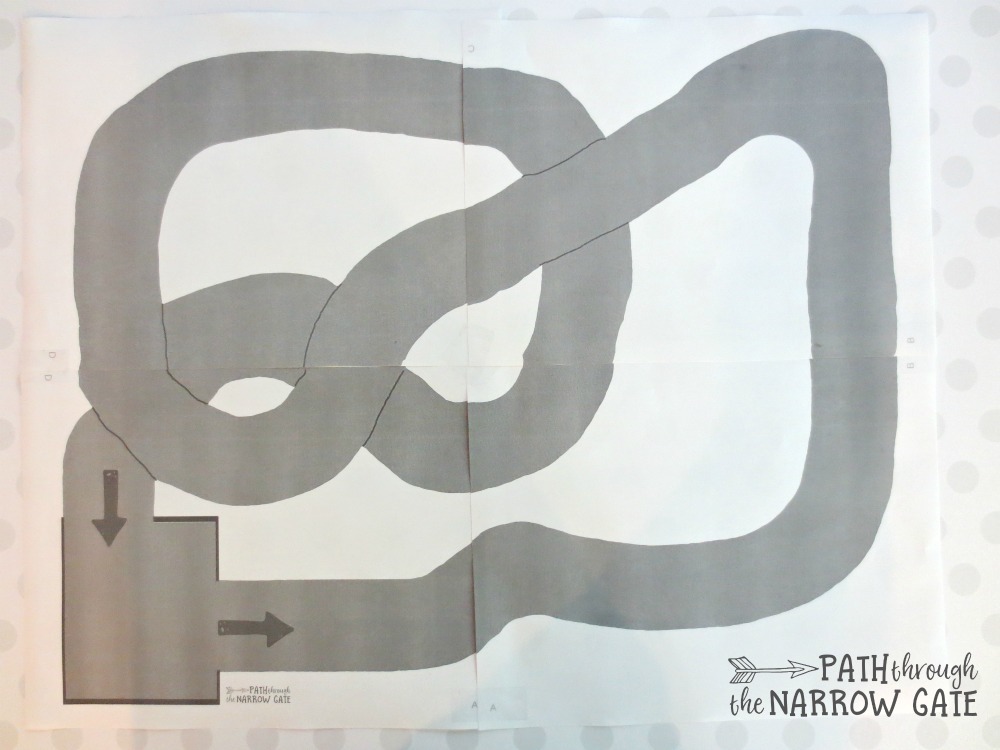 Write the words of your verse around the track. Don't be afraid to write big!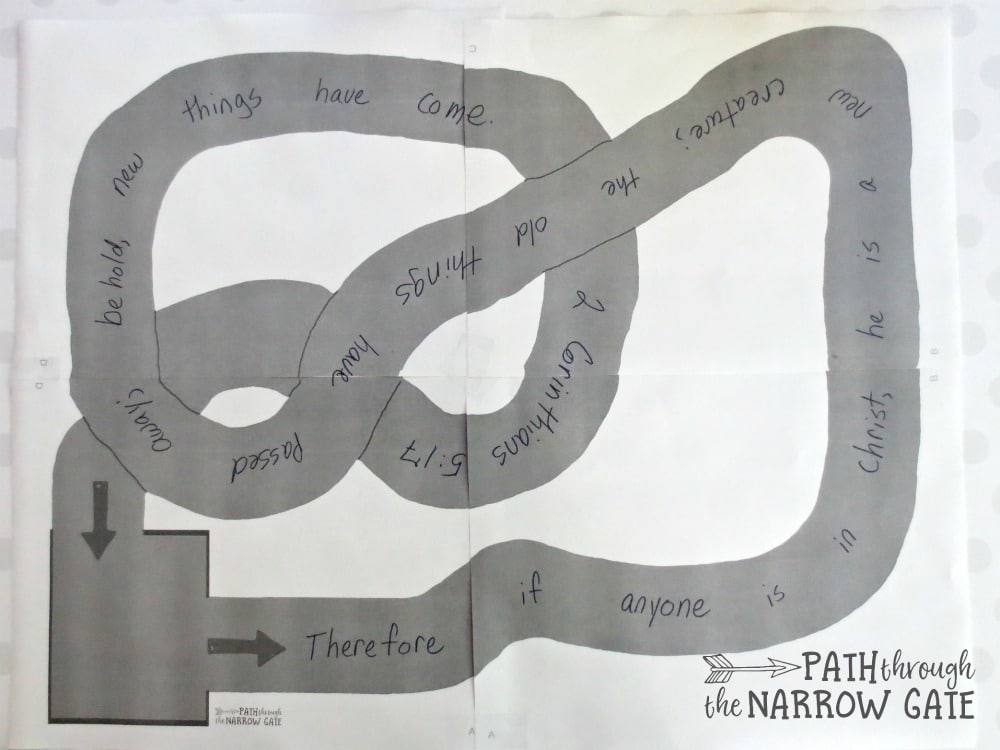 Encourage your kids to decorate their track as desired.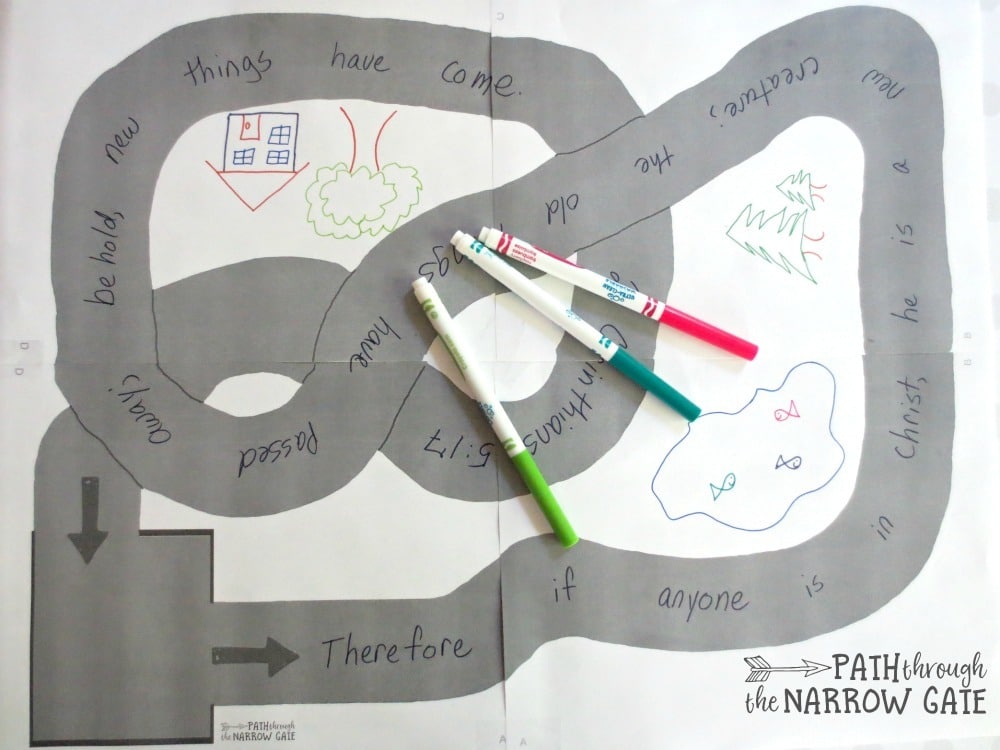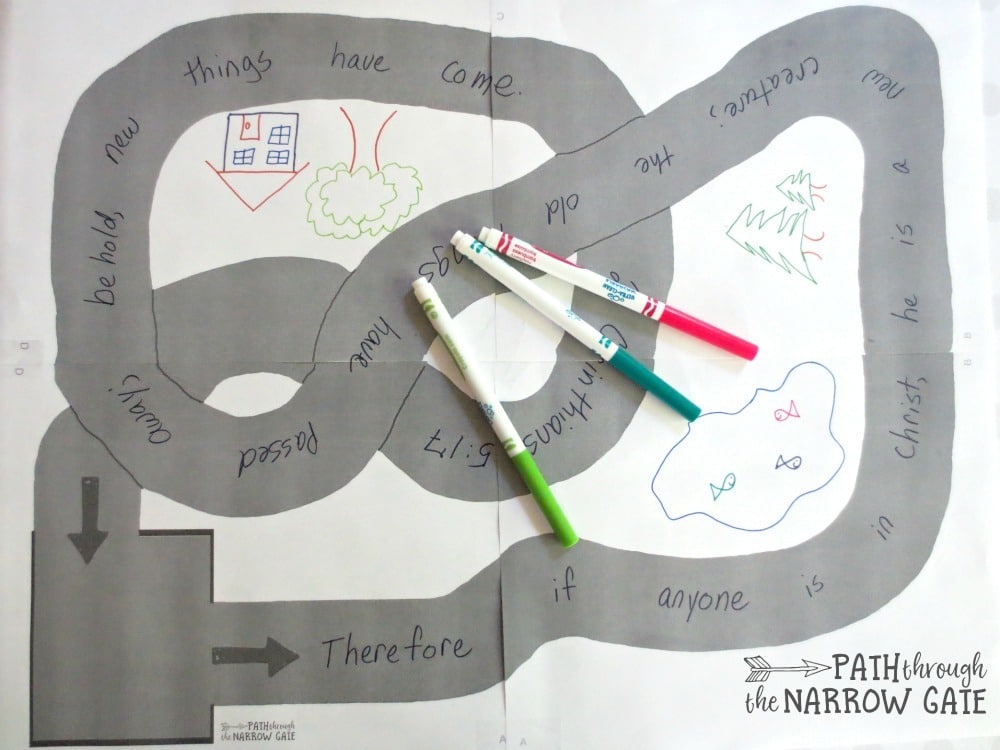 That's it! Time to play.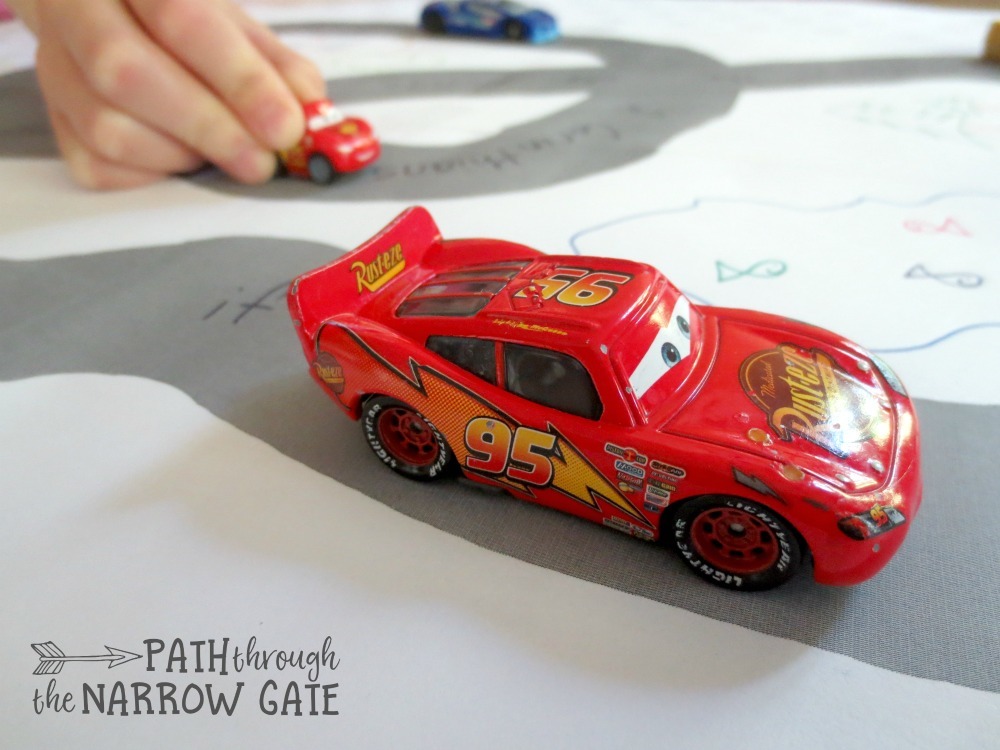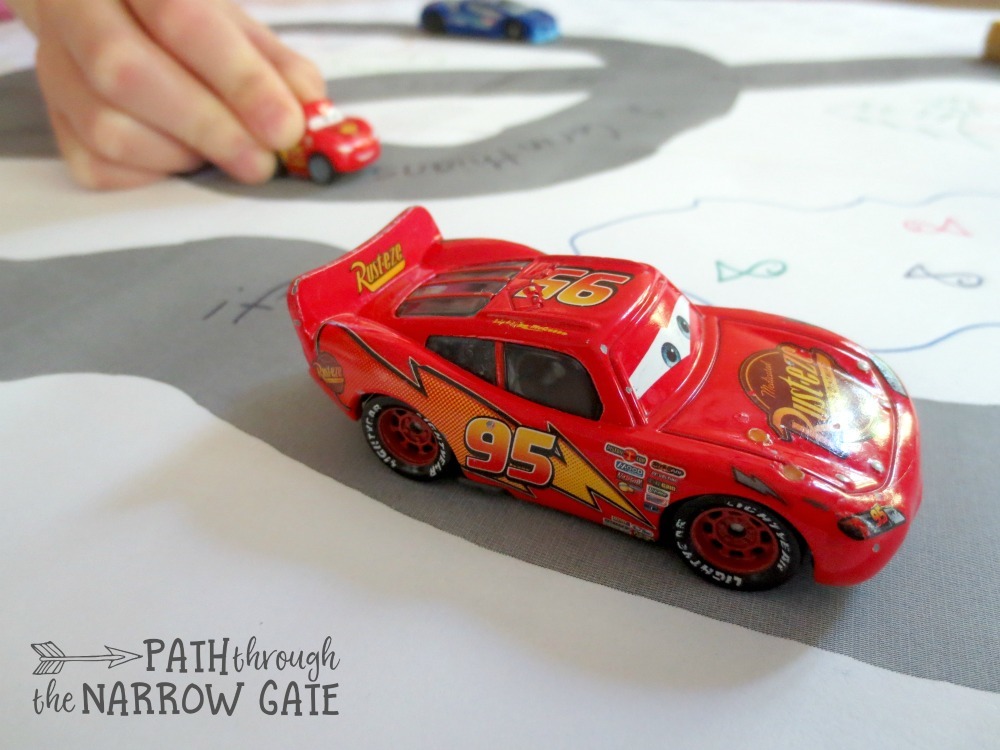 Will you help kids memorize Bible verses with this Bible Verse Race Track? I would love to hear how you use it. Do you have any ideas for other games that could be played with this track? Scroll down to share your ideas – I know that other teachers and moms will appreciate it!
May God bless you!