Whether you are teaching a verse to your own family or teaching it to a Sunday school class, whether you want to tape a verse to your fridge or cut it apart to make a Bible verse puzzle, sometimes you need a Bible verse printable – fast!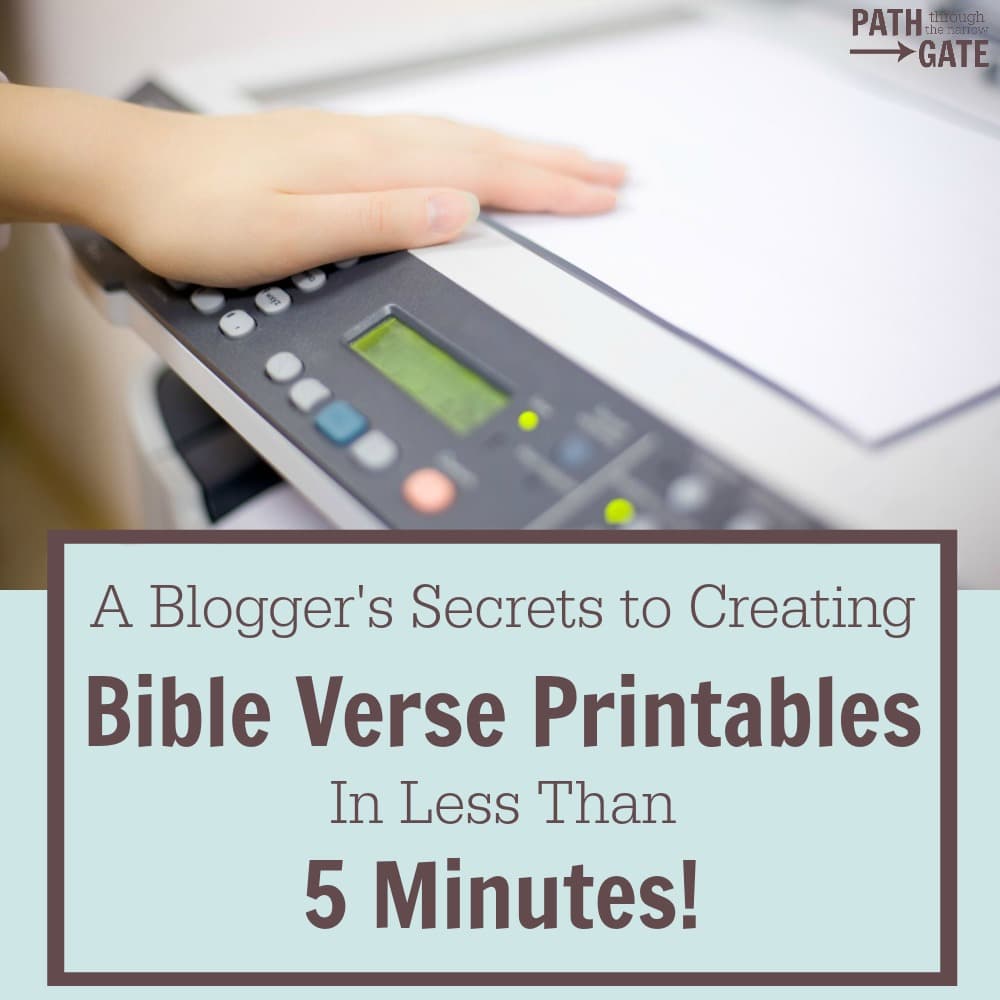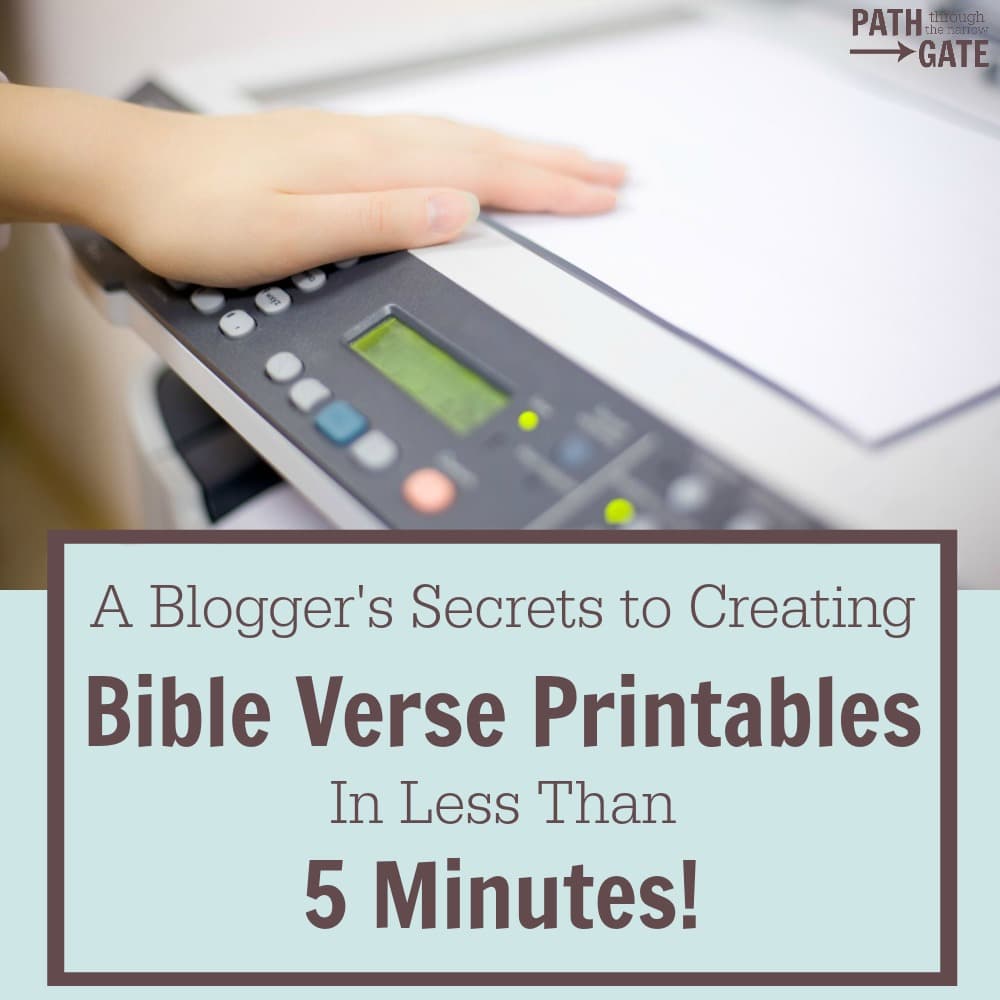 In this tutorial, I am going to show you step-by-step EXACTLY how you can make Bible verse printables quickly and easily – even if you aren't a computer genius.
Are you ready to create an amazing Bible verse printable?
2. Sign up for Canva
(Note: I am in no way affiliated with Canva. I recommend this program simply because it is so easy to use.)
If you have used Canva before, skip to step 3. If you have never used Canva before, this is what you will see.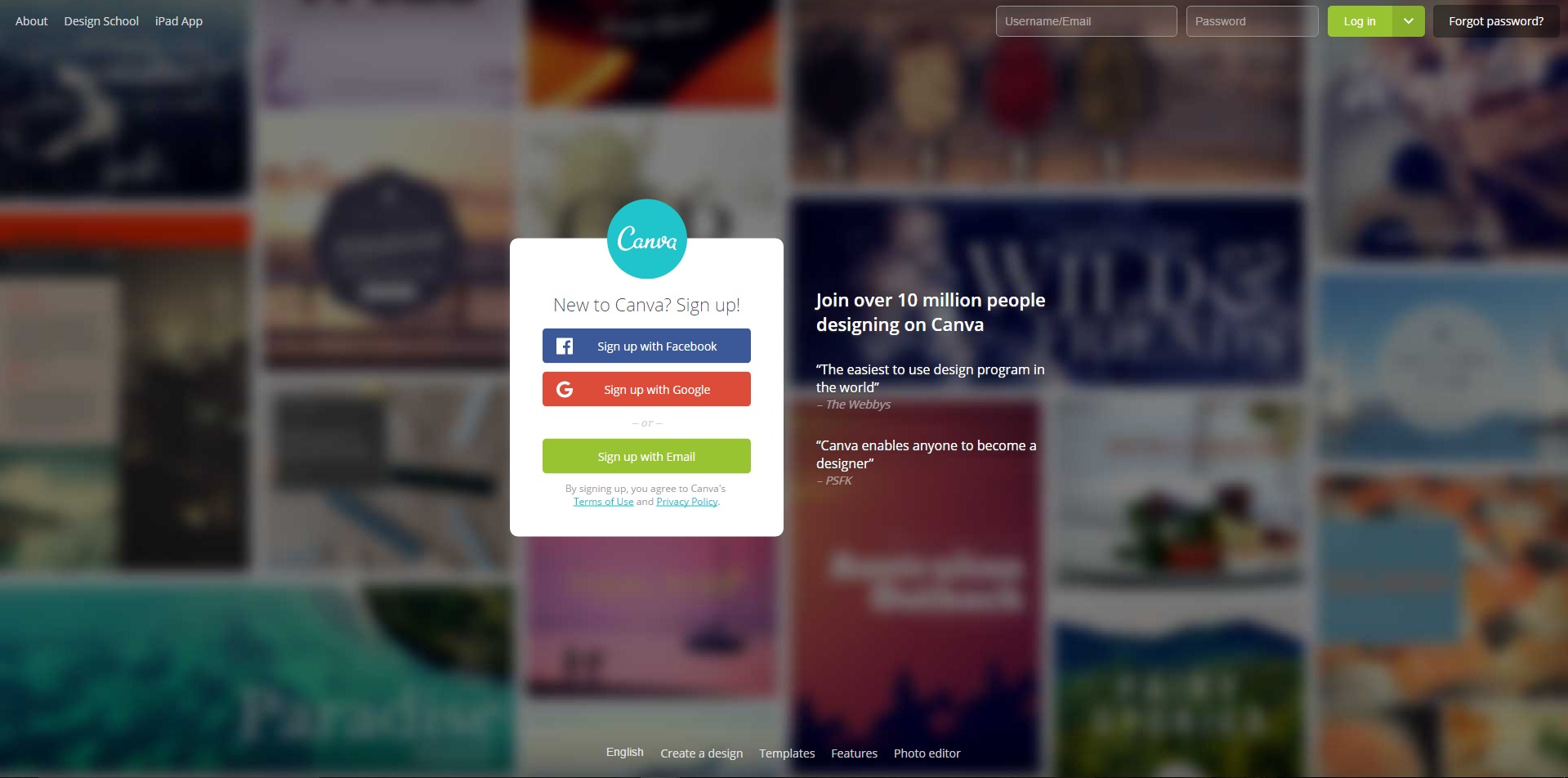 Canva is completely free, so go ahead and sign up in whatever way you feel most comfortable. I signed up with my email and password. Canva requires you to sign up so that you go back into your designs later on and still have access to them.
After you sign up, you will see this: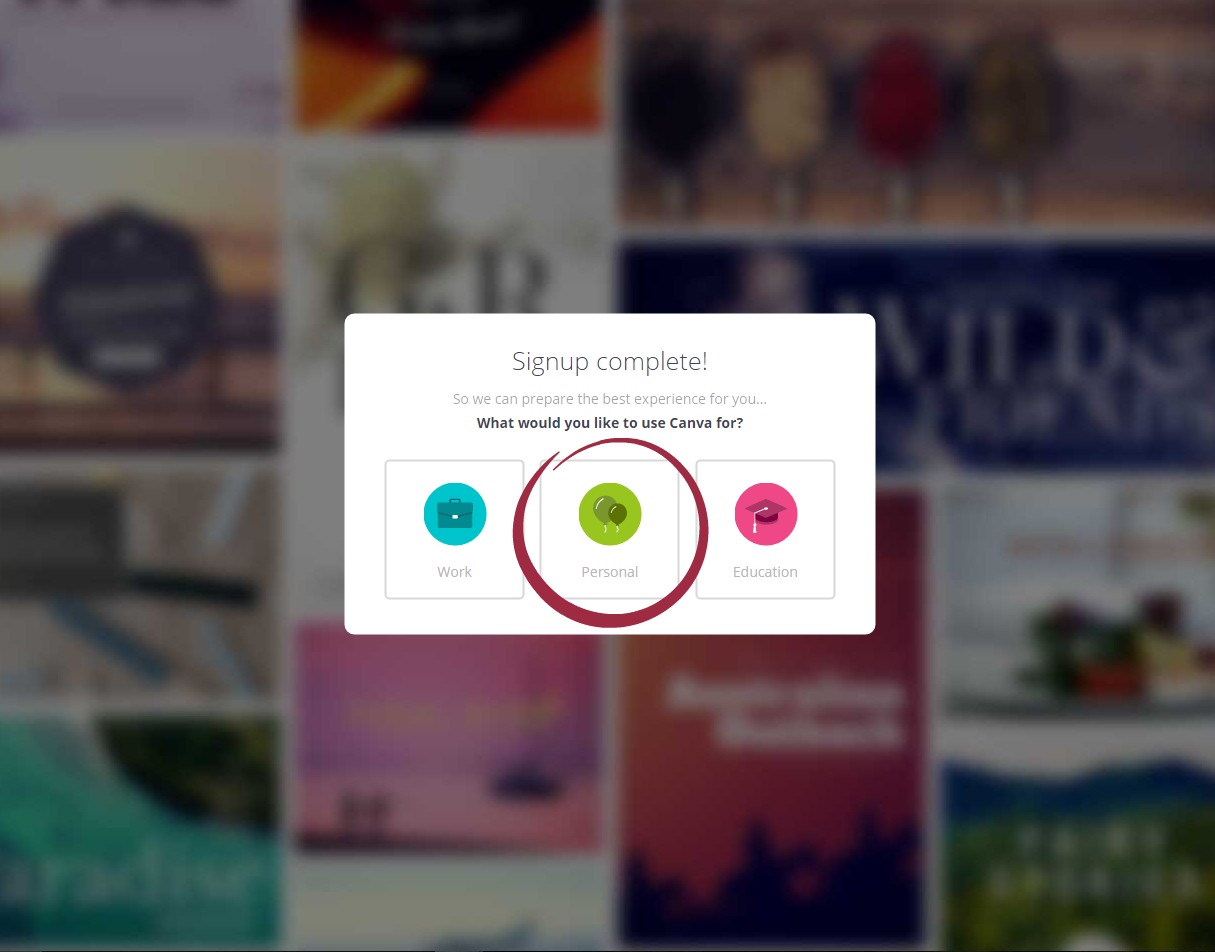 I use the personal edition.
After you have selected personal, Canva will show you a brief (20 second) demo. Watch the demo. When it is finished, you will see this screen: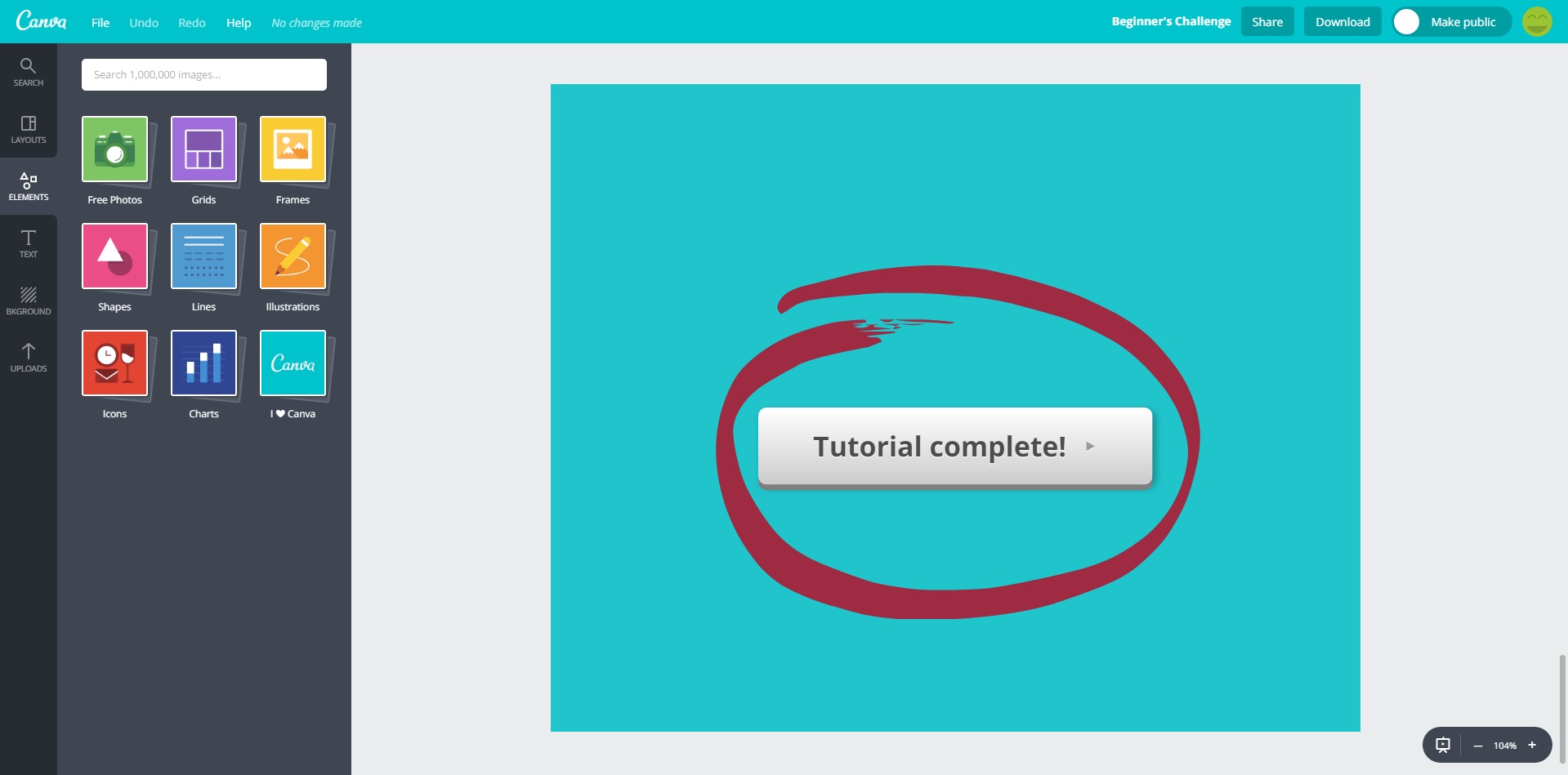 Click tutorial complete. Then you will see this:
Click "Start Your Design". Woo-hoo! The sign up process is done and you are ready to start creating amazing Bible verse printables.
3. Design your Bible Printable
Next you will see a page with a top banner that looks like this.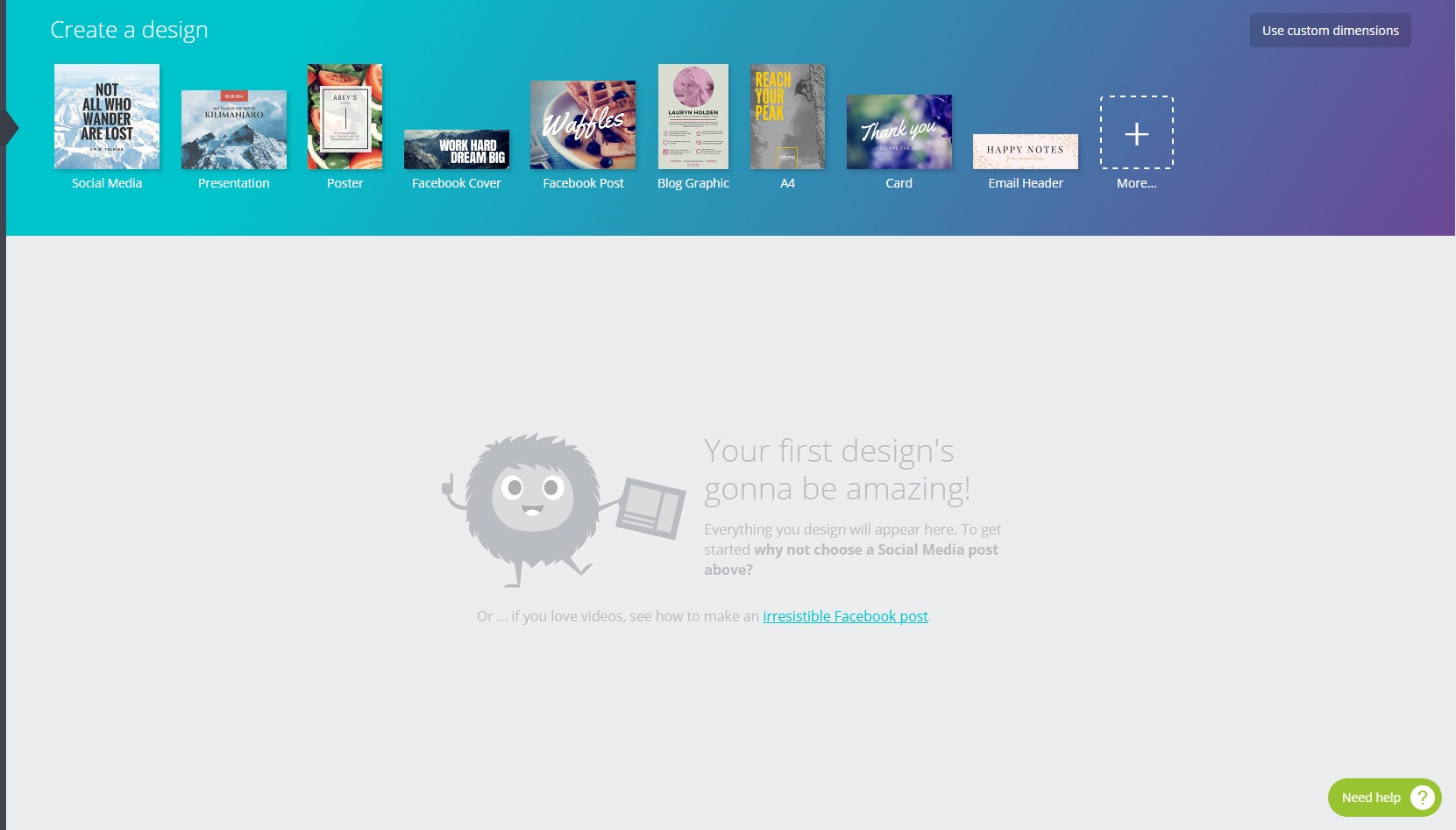 If you want your Bible verse printable to be in portrait orientation (longer sides up and down), select "more".

Scroll down to "Documents" and click on "US Letter".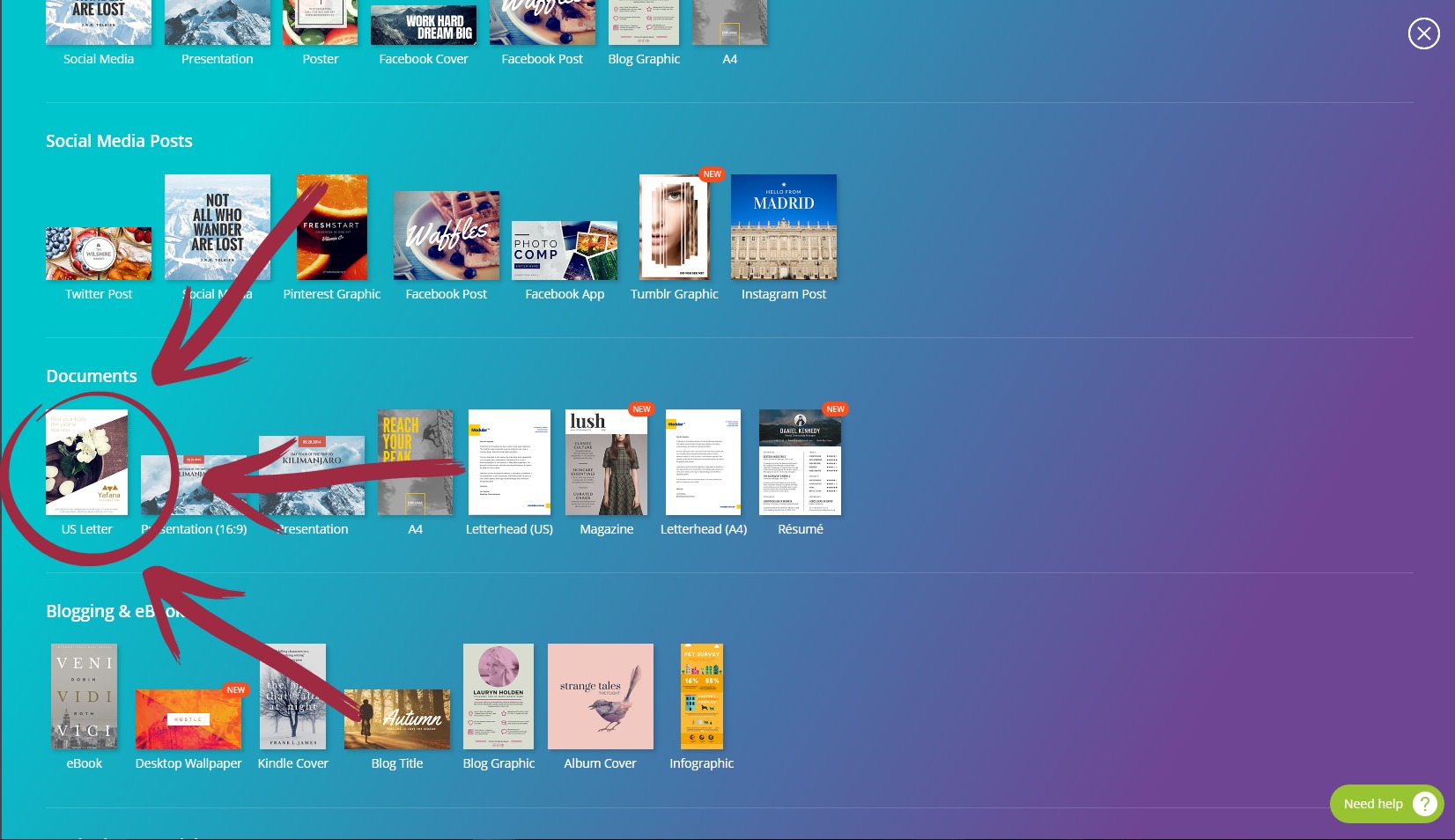 If you want a Landscape Orientation, Select "Use Custom Dimensions".

Next, you will see a screen like this:
First, click on the drop down box and choose "in" for inches. Then, fill in the width box with 11 and the height box with 8.5.


When you have this information in correctly, click design.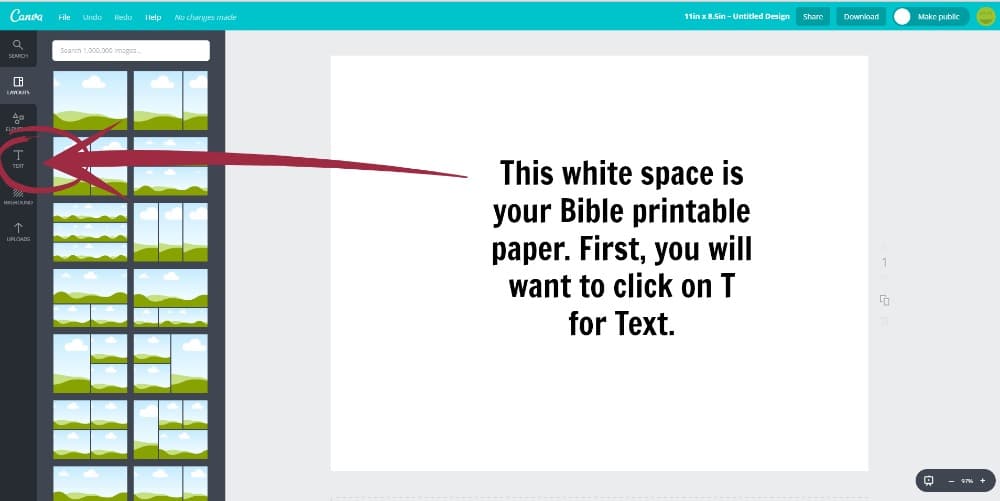 Click on the left sidebar "T" for Text. The next screen will look like this: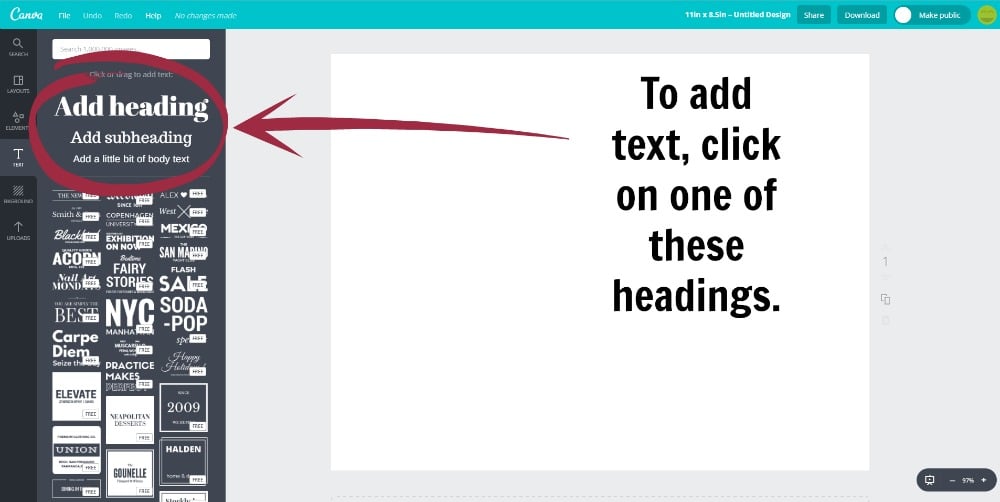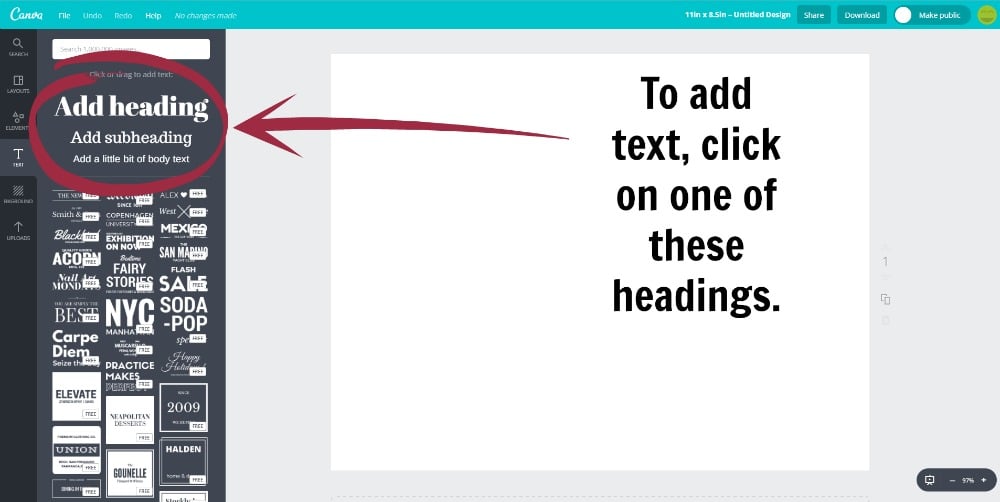 Click on one of the headings in the left sidebar. A text box will appear.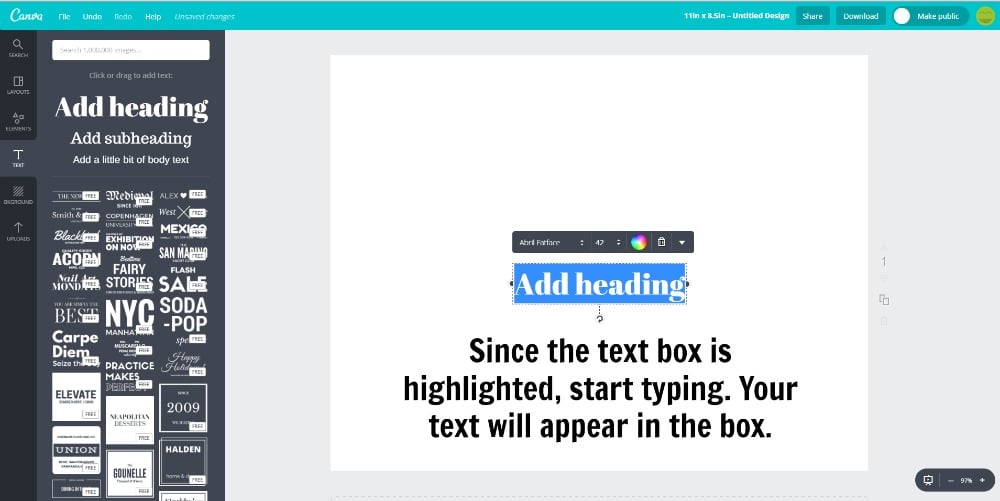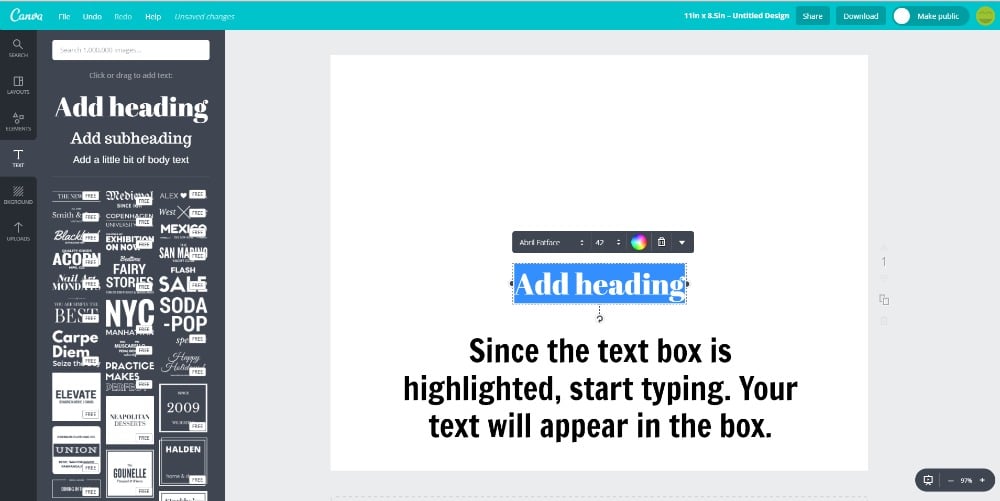 You can start typing your verse into the text box.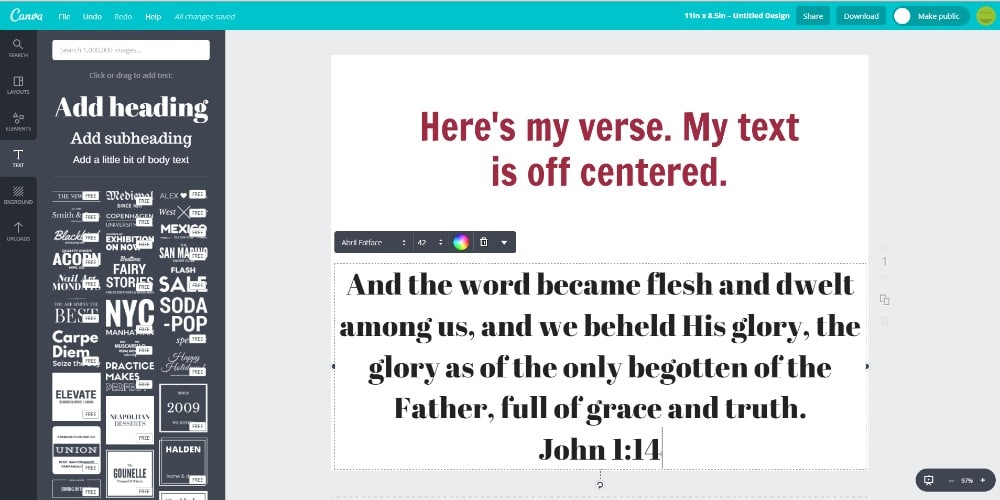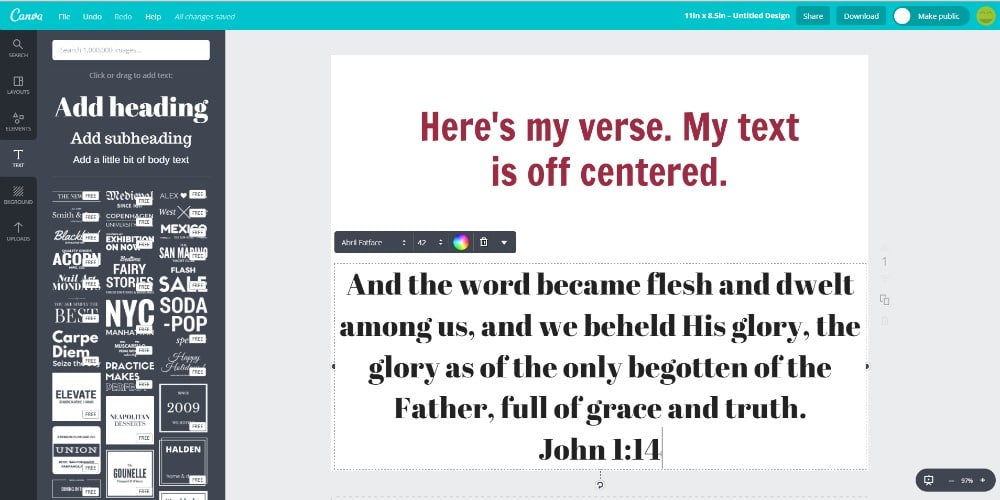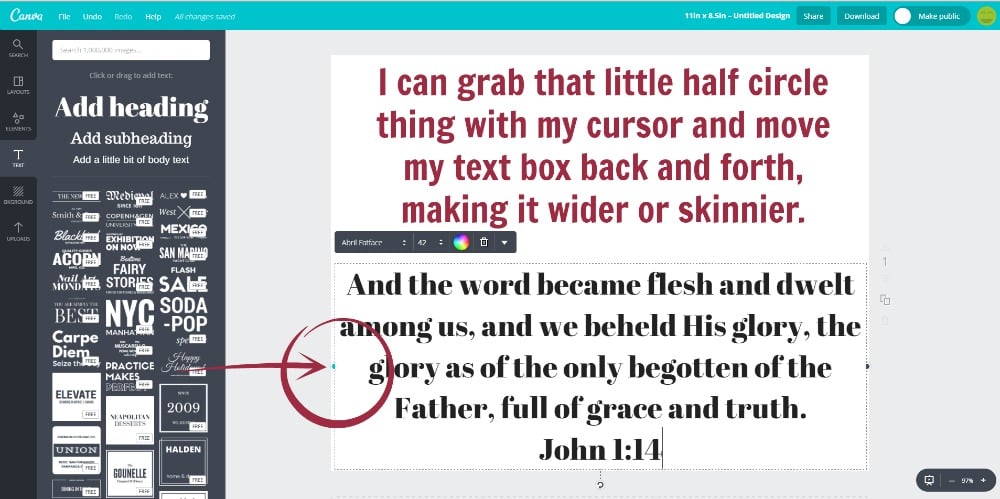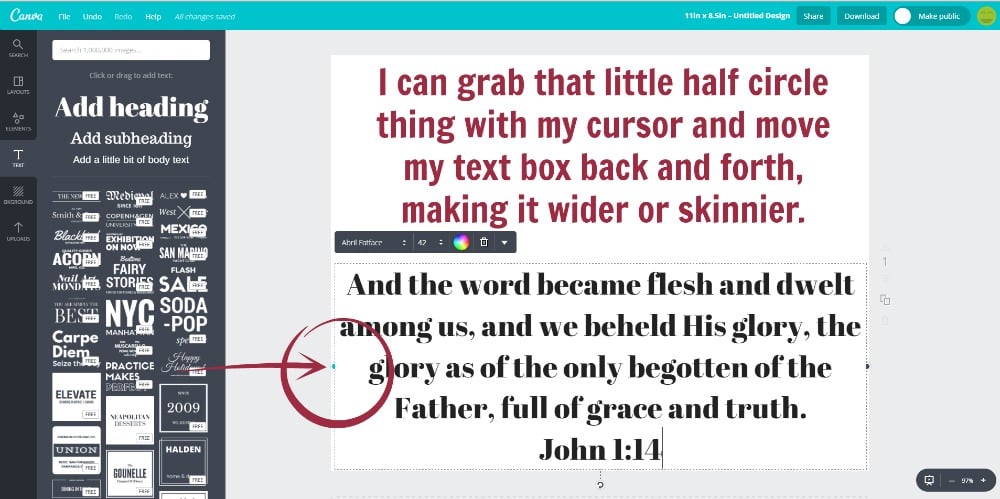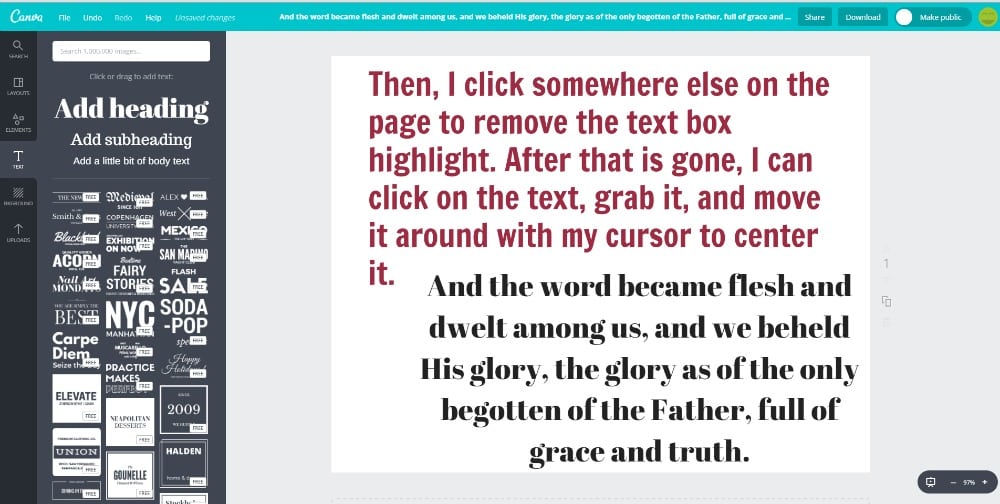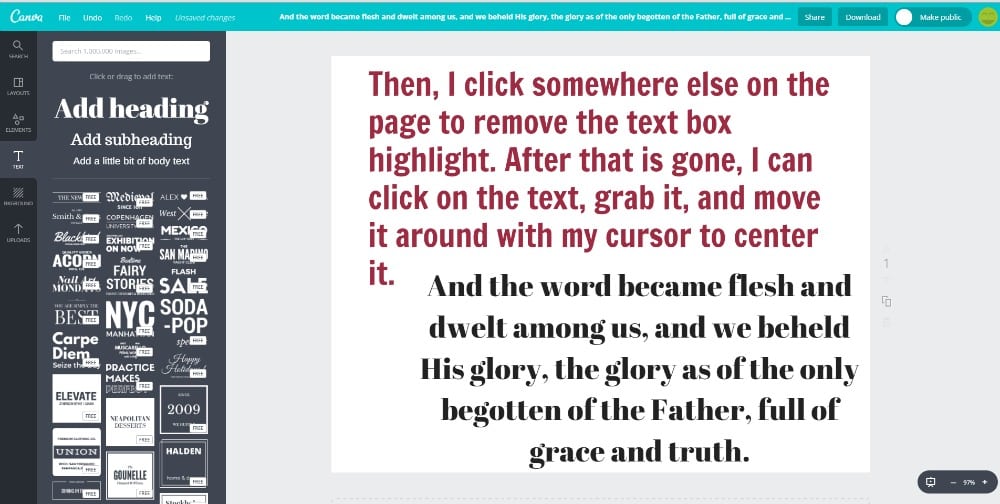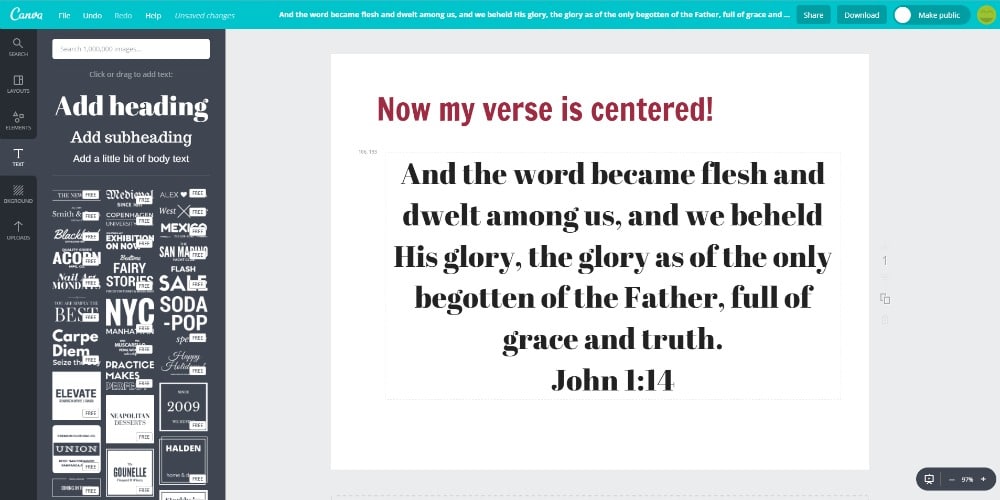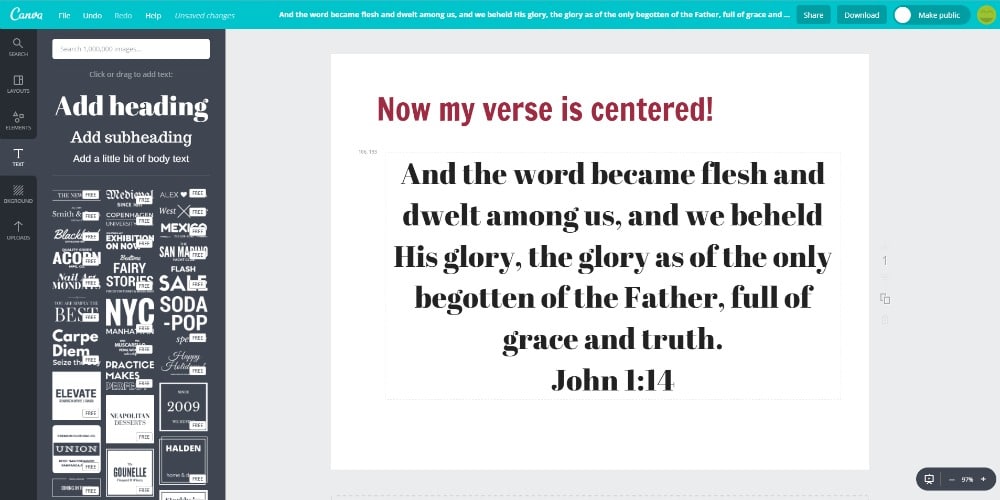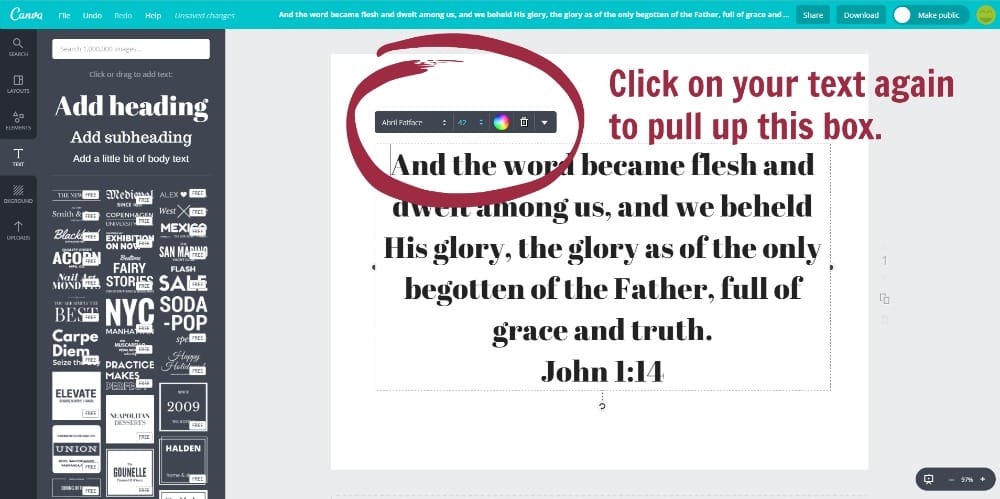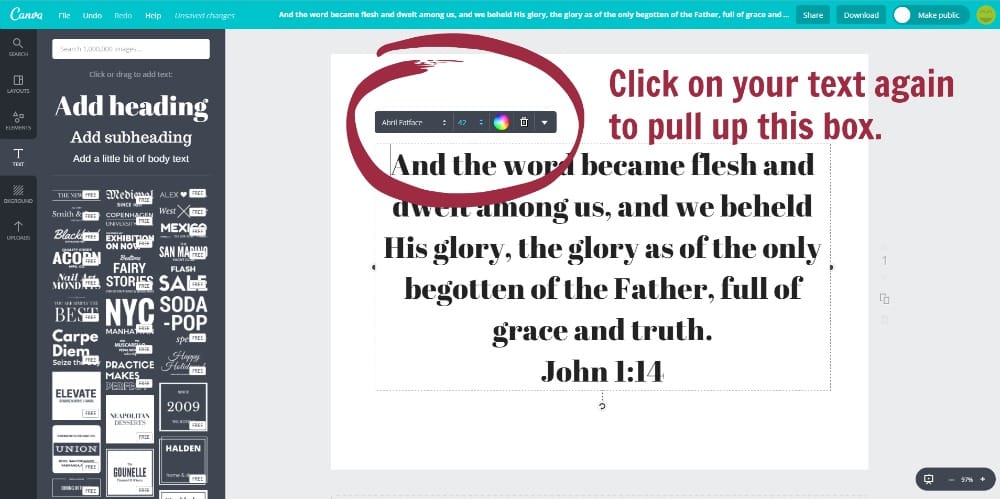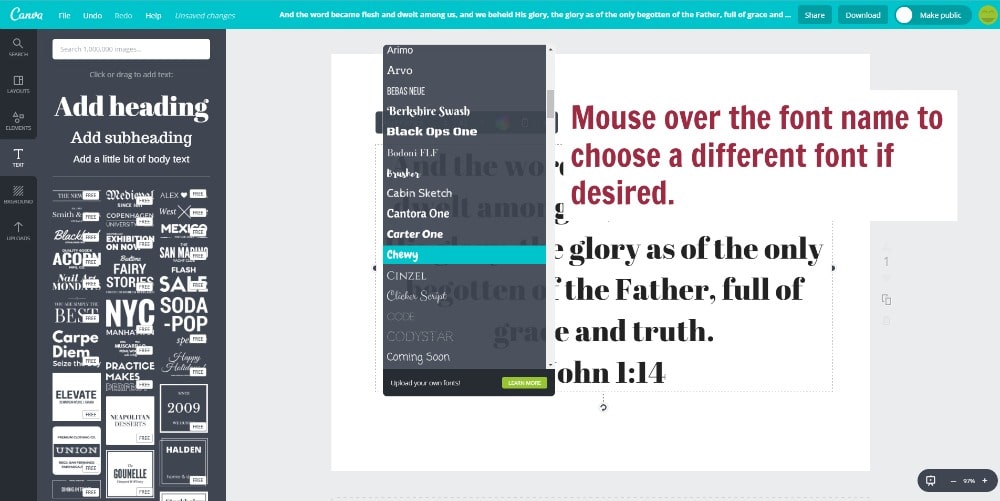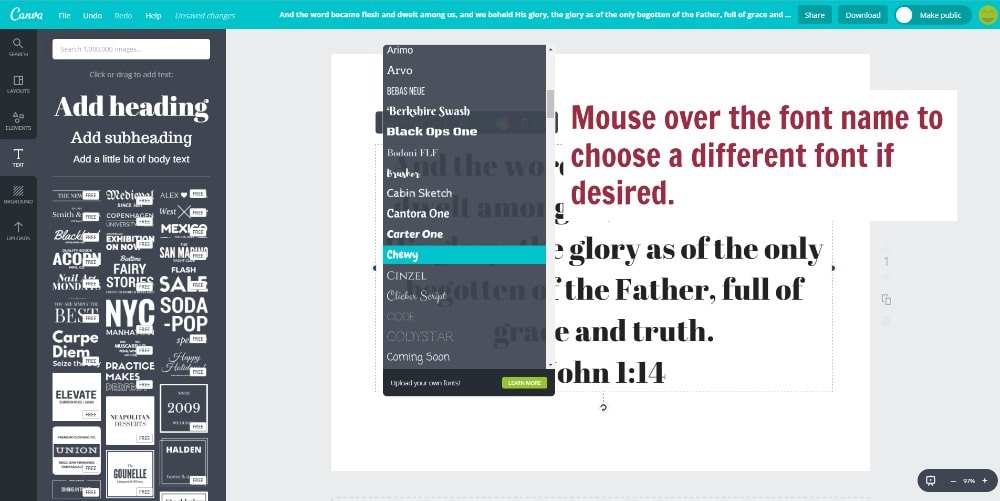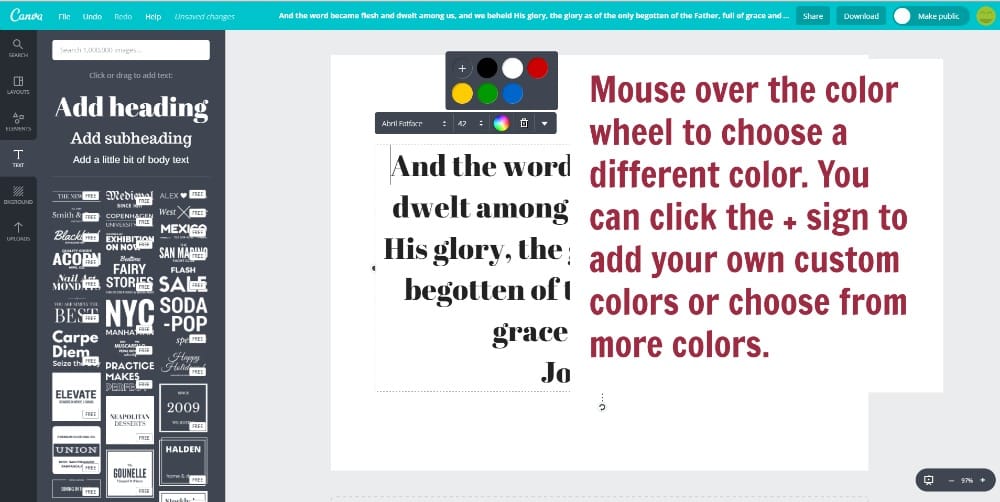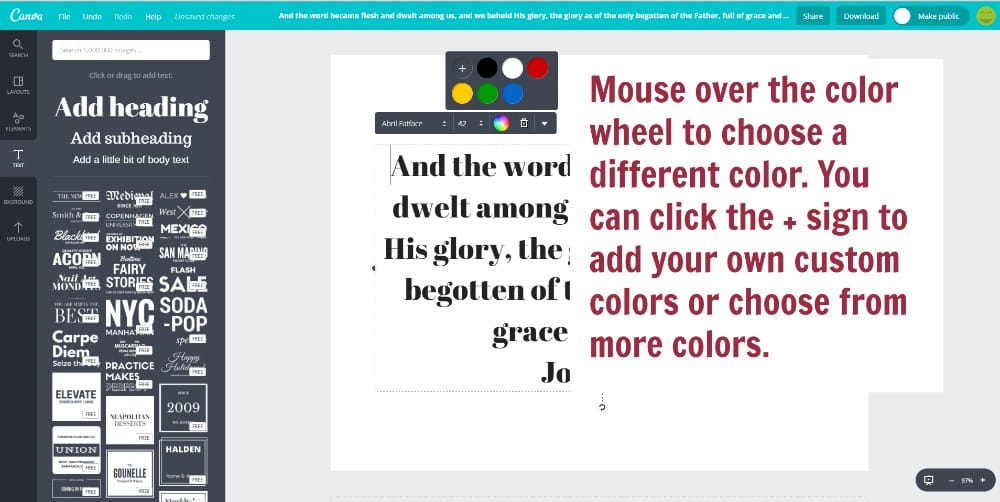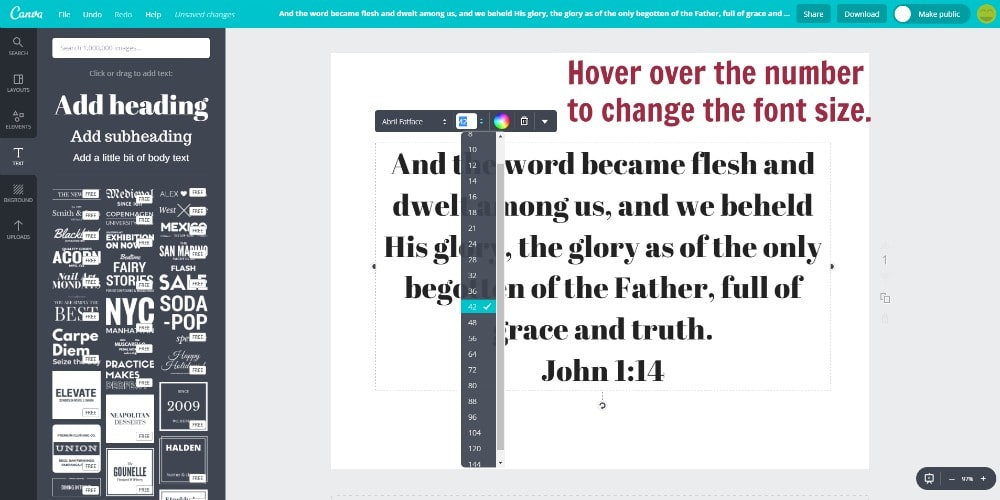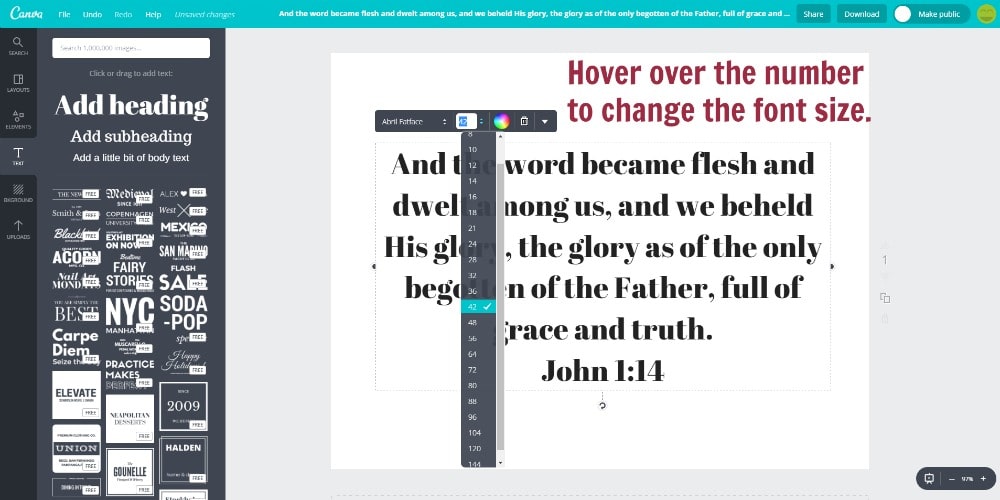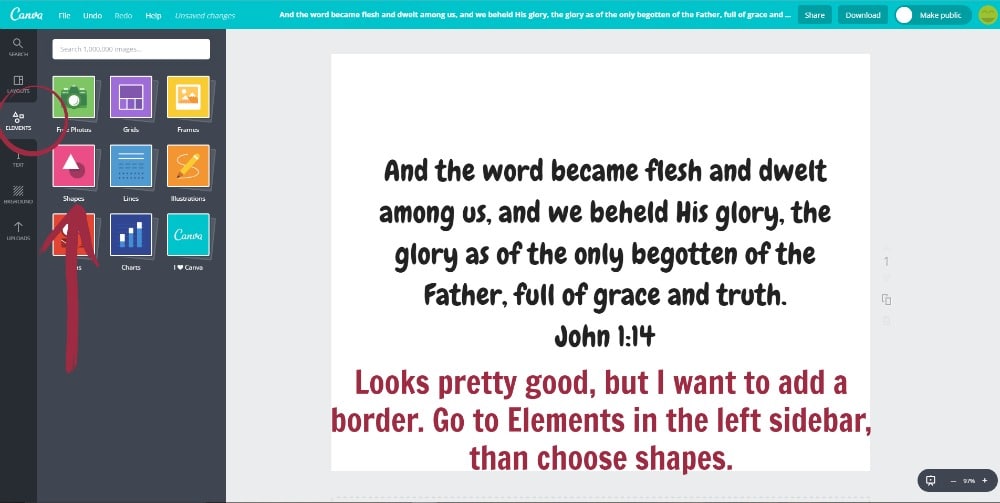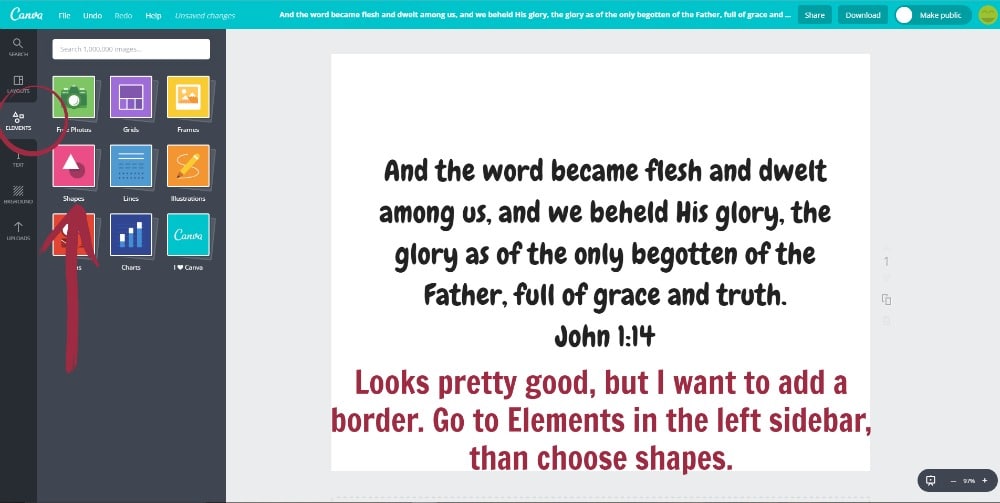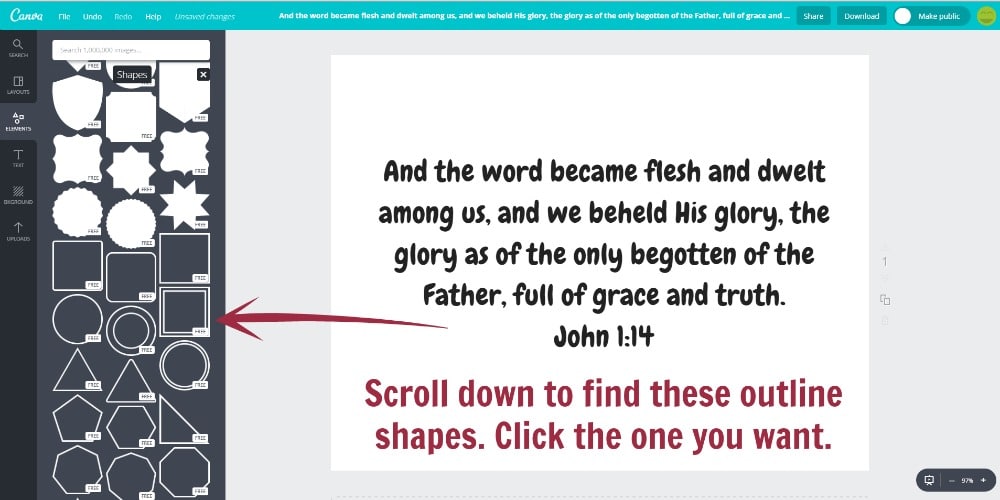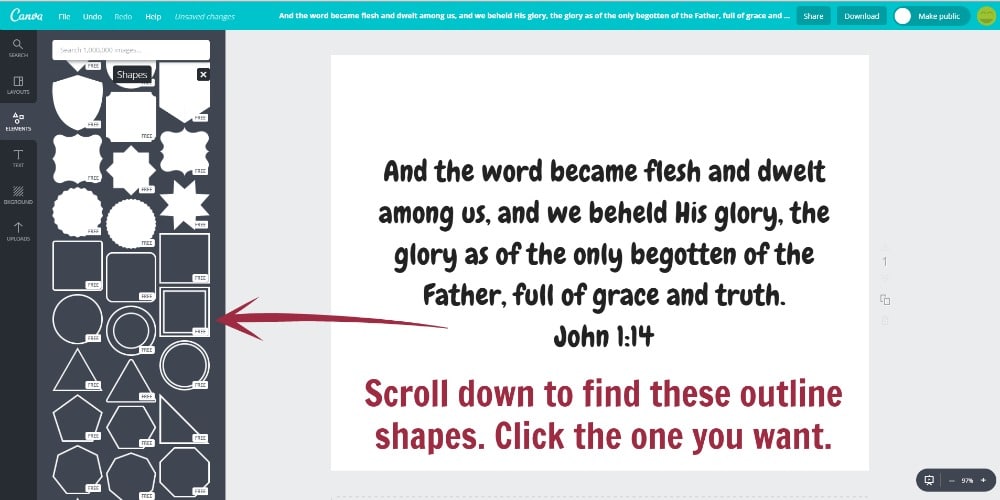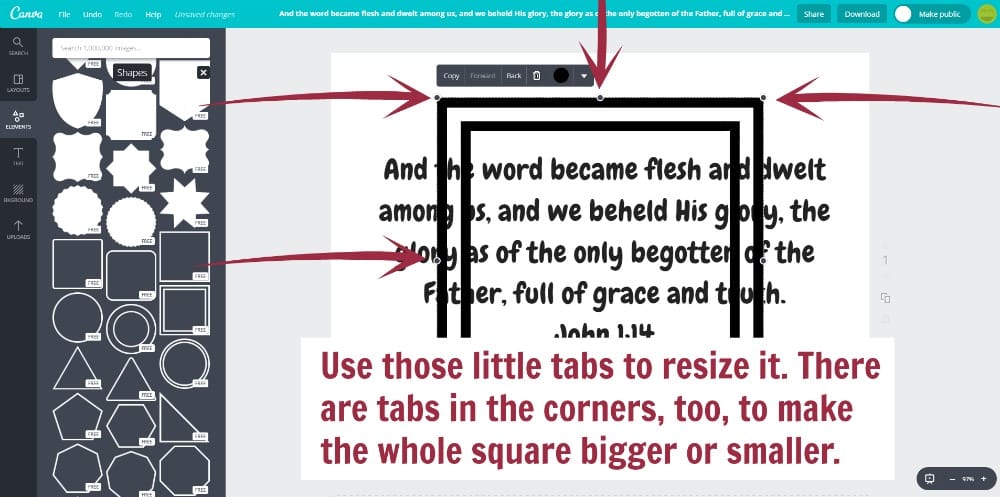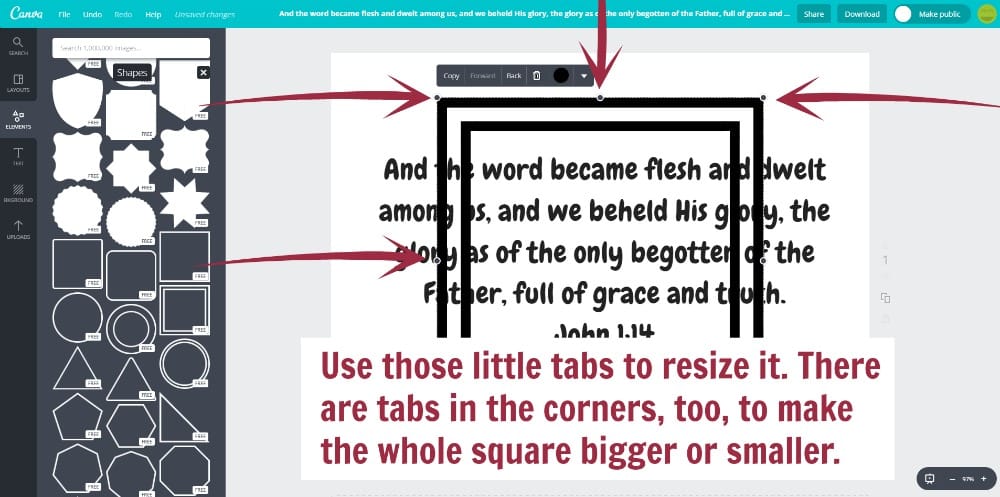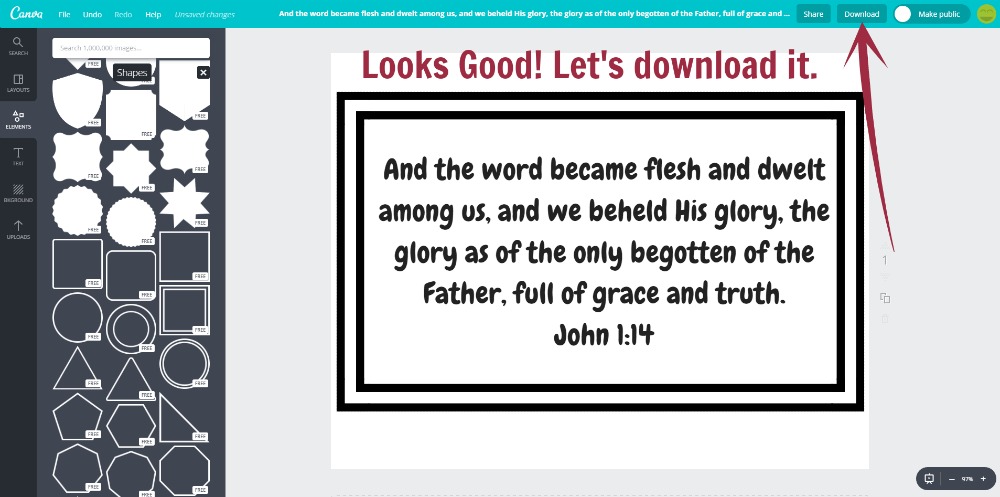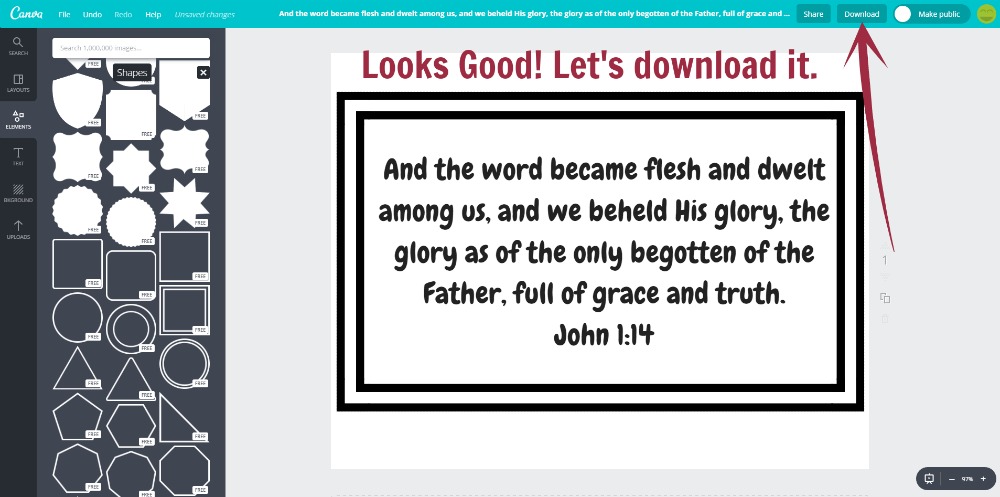 When you open the Download drop down menu, make sure and choose the last option, PDF: for print.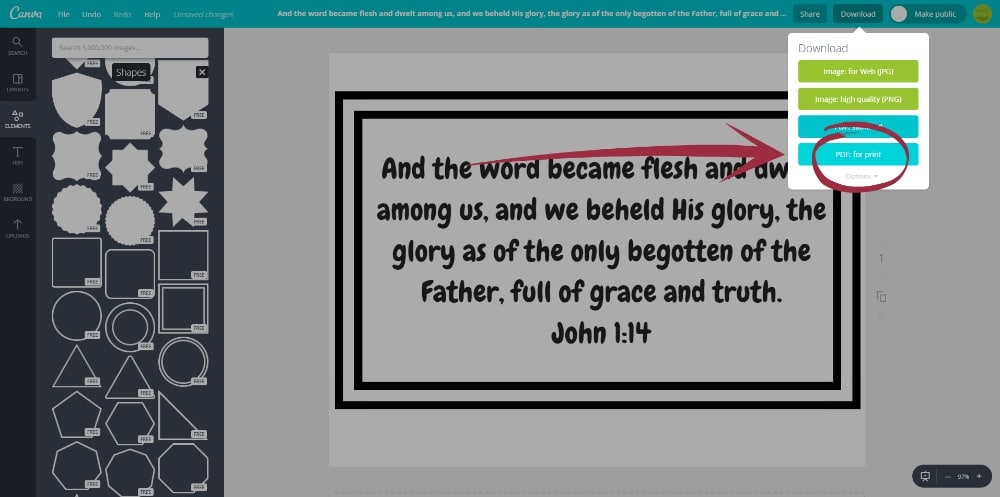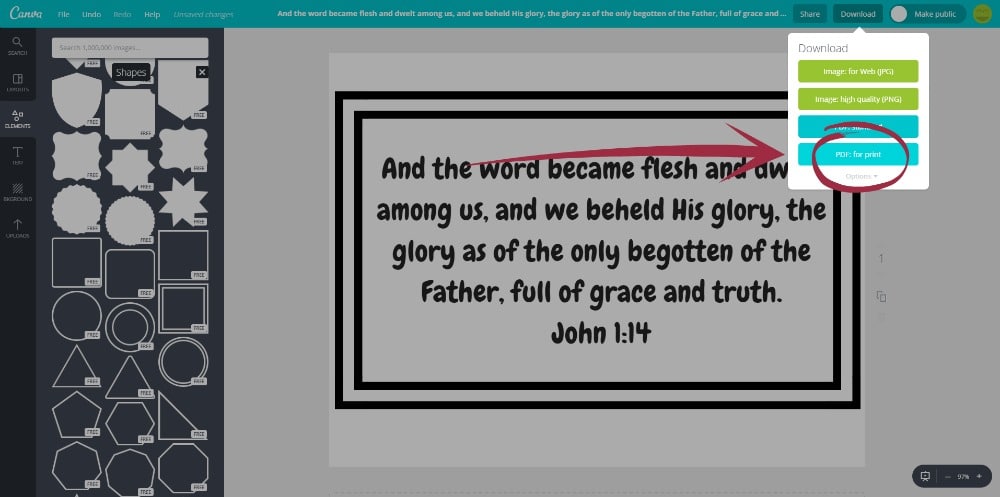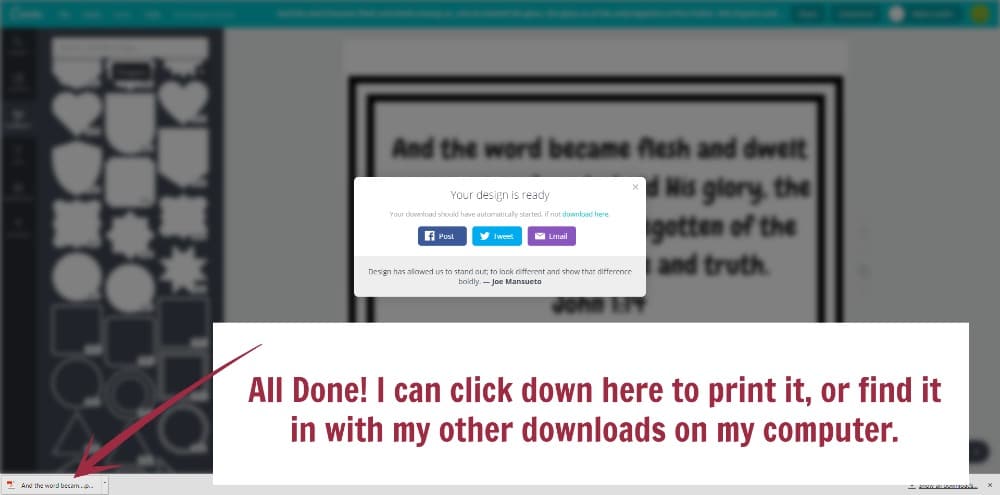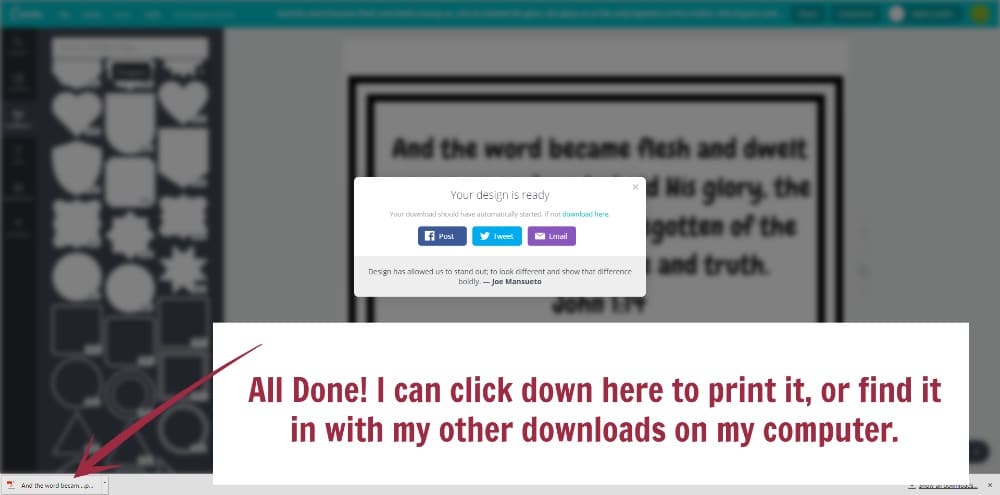 When you do print your printable, make sure and select "fit to page" in your printer dialogue box.
That's all!
There are lots of other cool things that you can do with Canva, and once you use it you will want to experiment with it.
If you need to create a Bible verse printable FAST, though, this is all you need to know! Creating a Bible verse printable with Canva is super easy. If you are a fast typist, it will probably take you less time than writing it out by hand.
Have you ever used Canva before? Do you have any questions? I would love to hear from you. Please scroll down to comment.
More Posts from Path Through the Narrow Gate: