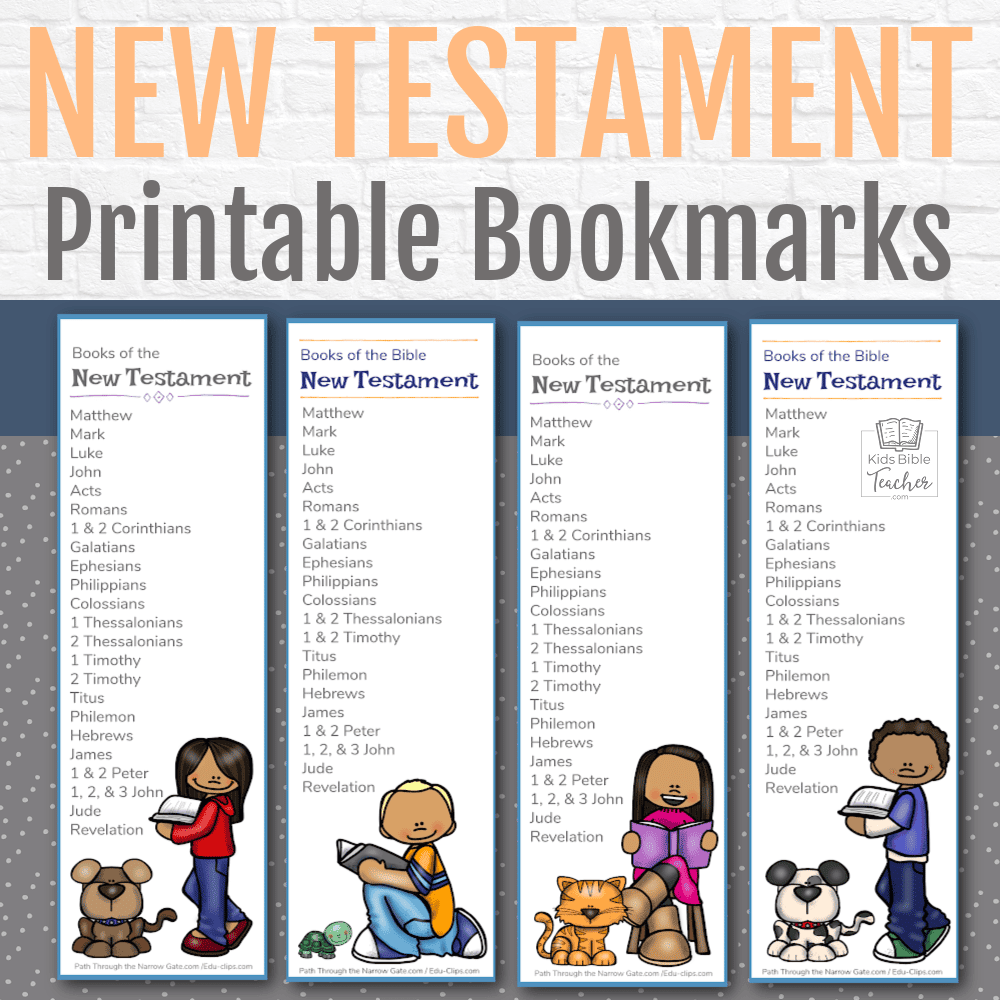 If you are a Christian parent or teacher, you long to help your kids come to love God's Word.
But, for many children, the Bible is complex and overwhelming. Even finding a verse in the Bible by themselves can be a huge challenge.
(And, if we're honest, many of us adults hesitate for a second when we are asked to find the book of Philemon.)
How can we help our kids become familiar with the books of the Bible?
Here's one way – New Testament Bible bookmarks!
These Printable New Testament Bible Bookmarks will help your kids remember the order of the books of the Bible and have more confidence as they look up a verse or passage.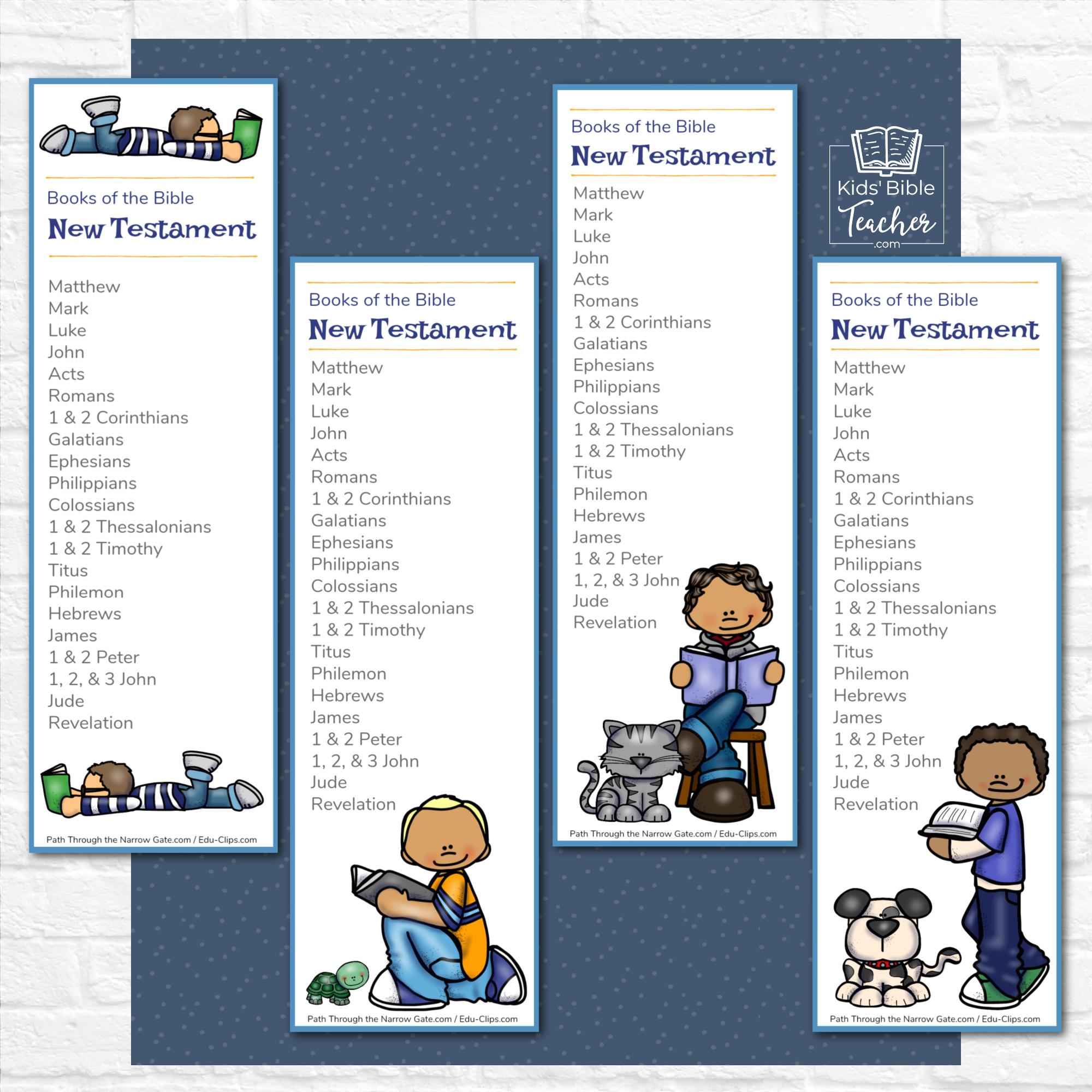 These printable bookmarks include 8 different designs – four featuring girls and four featuring boys. They are available in full color or black and white.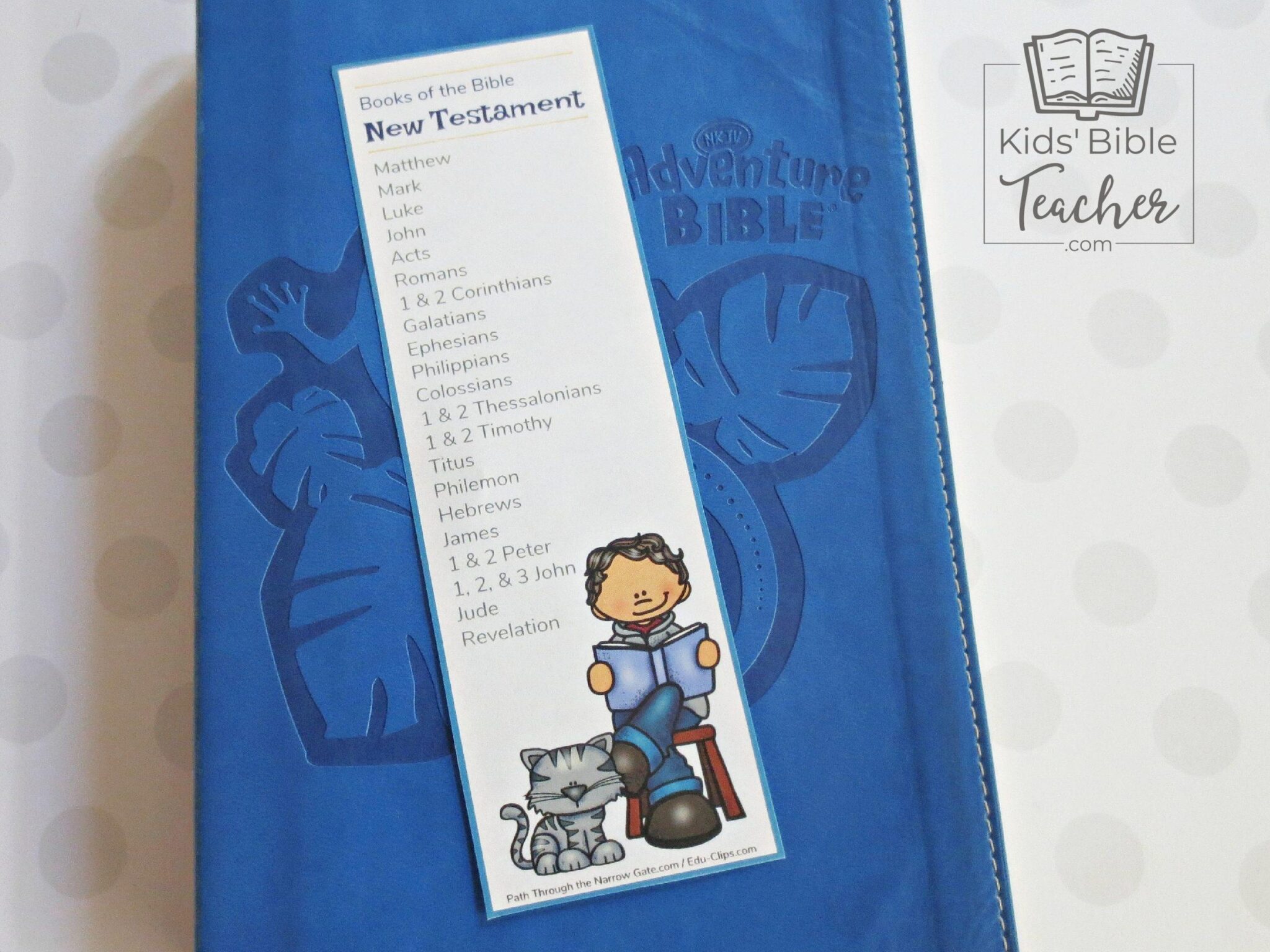 Materials Needed for the Bible Bookmarks:
Printable New Testament Bookmarks
Scissors
Crayons, markers, or colored pencils, if desired
Extra cardstock, if desired
Glue, if desired
Tassel, if desired
Laminator or contact paper, if desired
Directions for the New Testament Bible Bookmarks:
Print the Bookmark pages. There are four bookmarks on each page.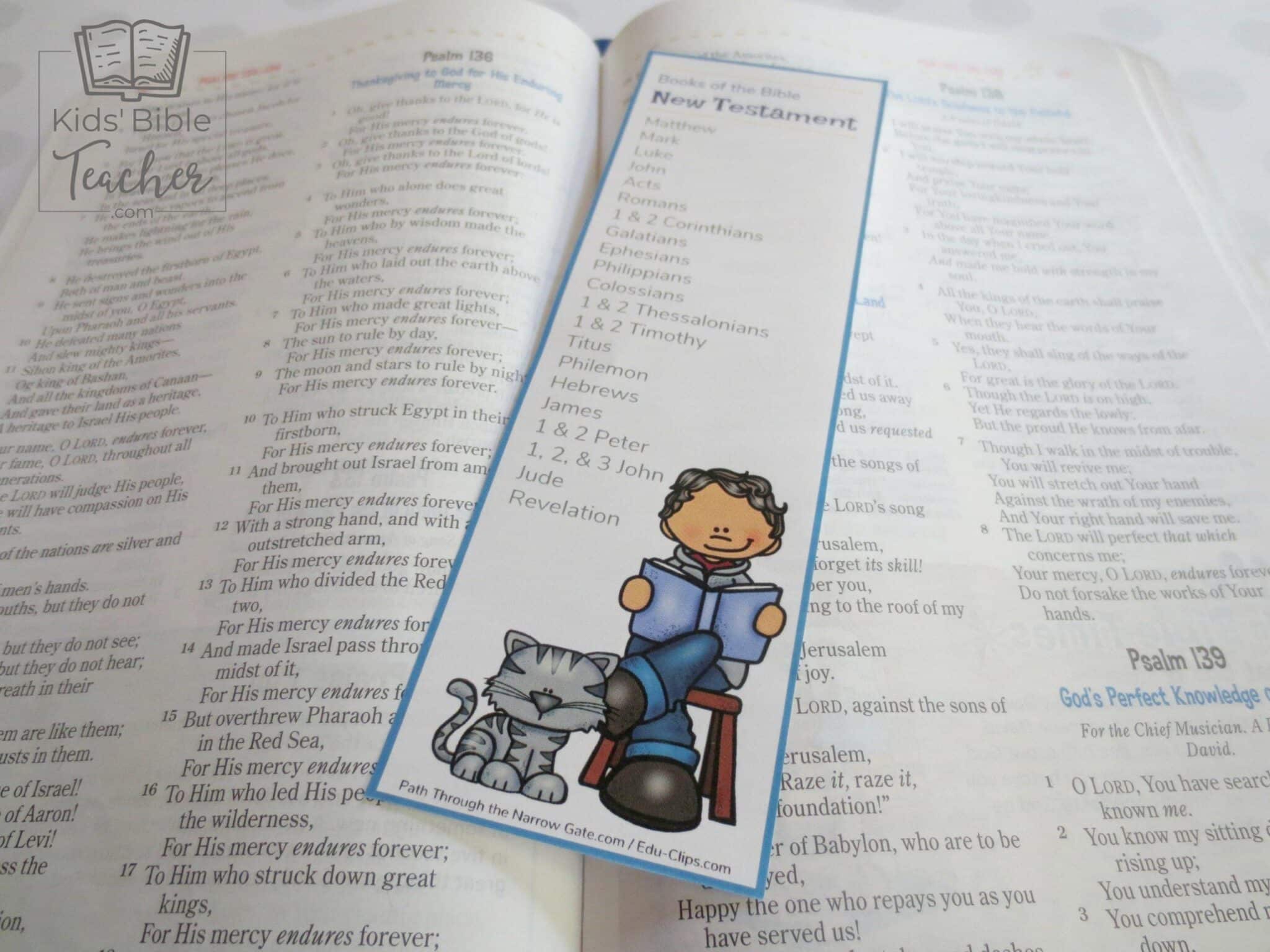 Have your kids cut the bookmarks out along the outer edge.
If you printed the bookmarks in black and white, have your kids color them.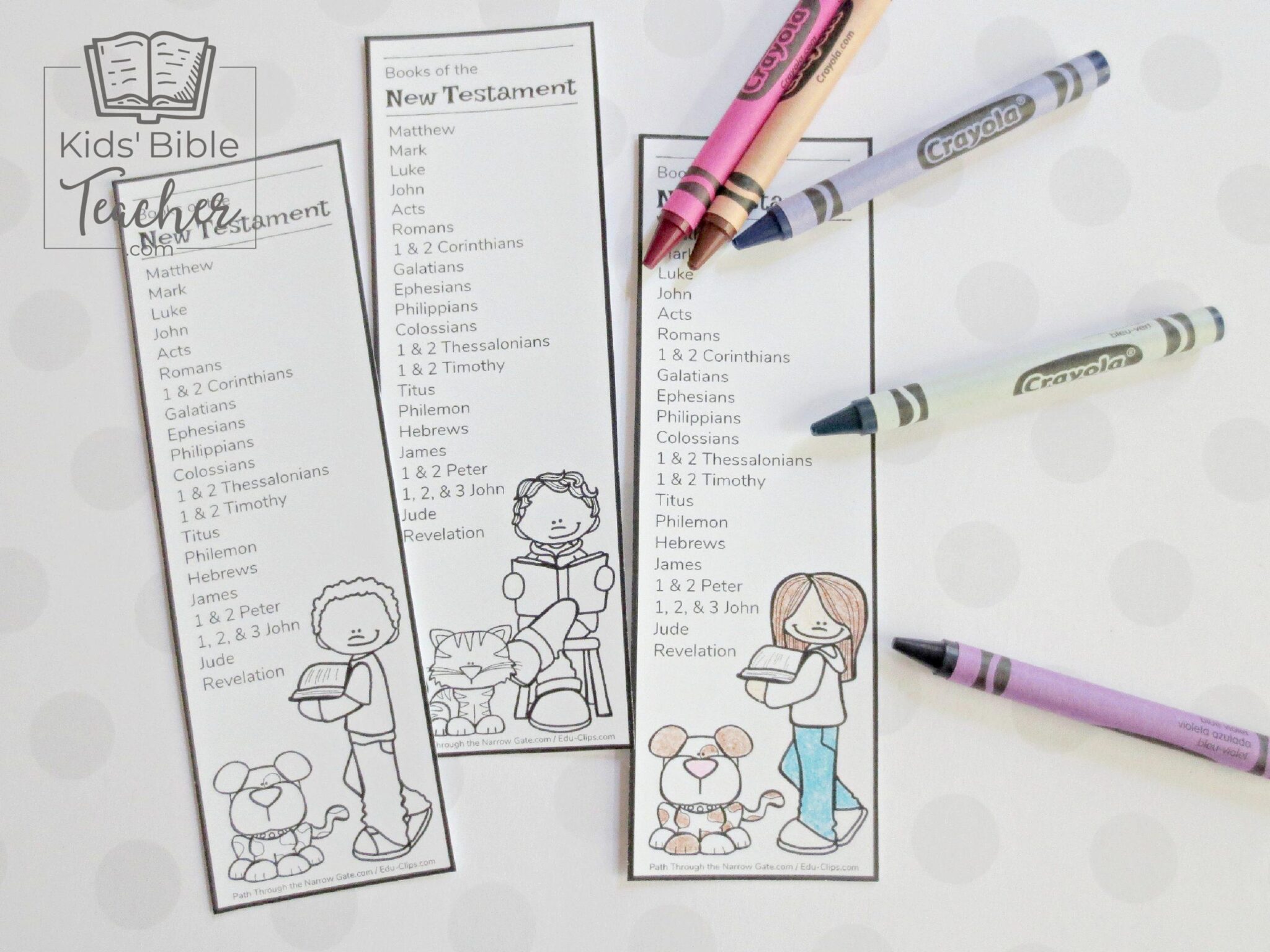 If desired, encourage your kids to paste the printable bookmarks onto a colored piece of cardstock. You could even add a tassel, if desired.
These bookmarks also make great gifts or awards, especially if printed on cardstock paper and laminated.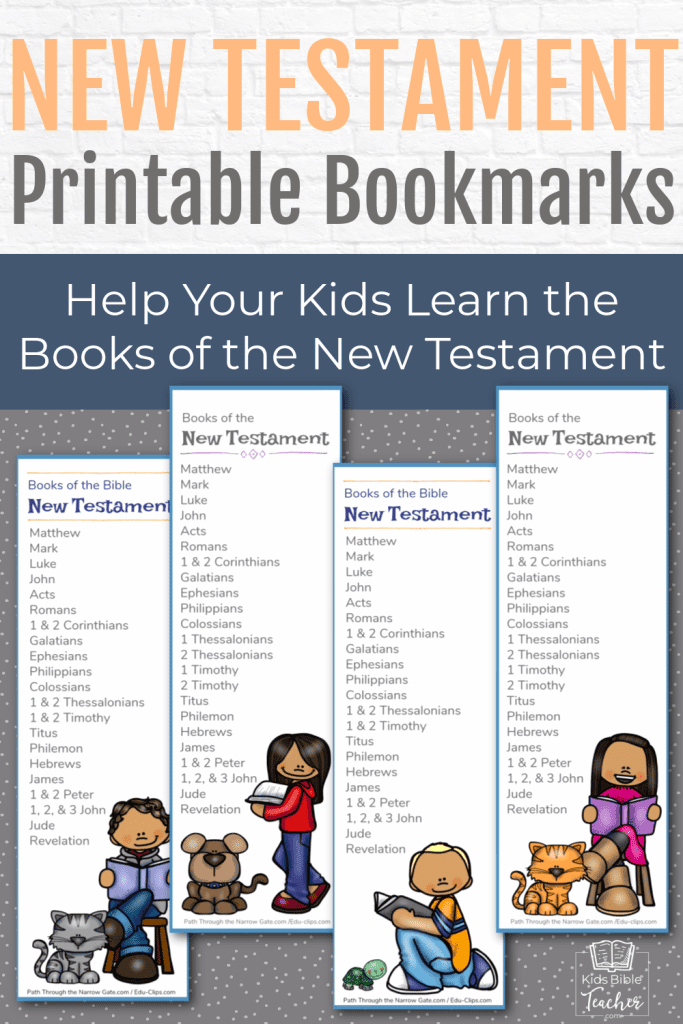 How about you? Will you be using these Bible bookmarks? If so, I would love to hear how you use them. Please scroll down to comment.
May God bless you!