Help your kids get to know the Bible better with this fun Books of the New Testament Puzzle. It stretches over 99 inches in length!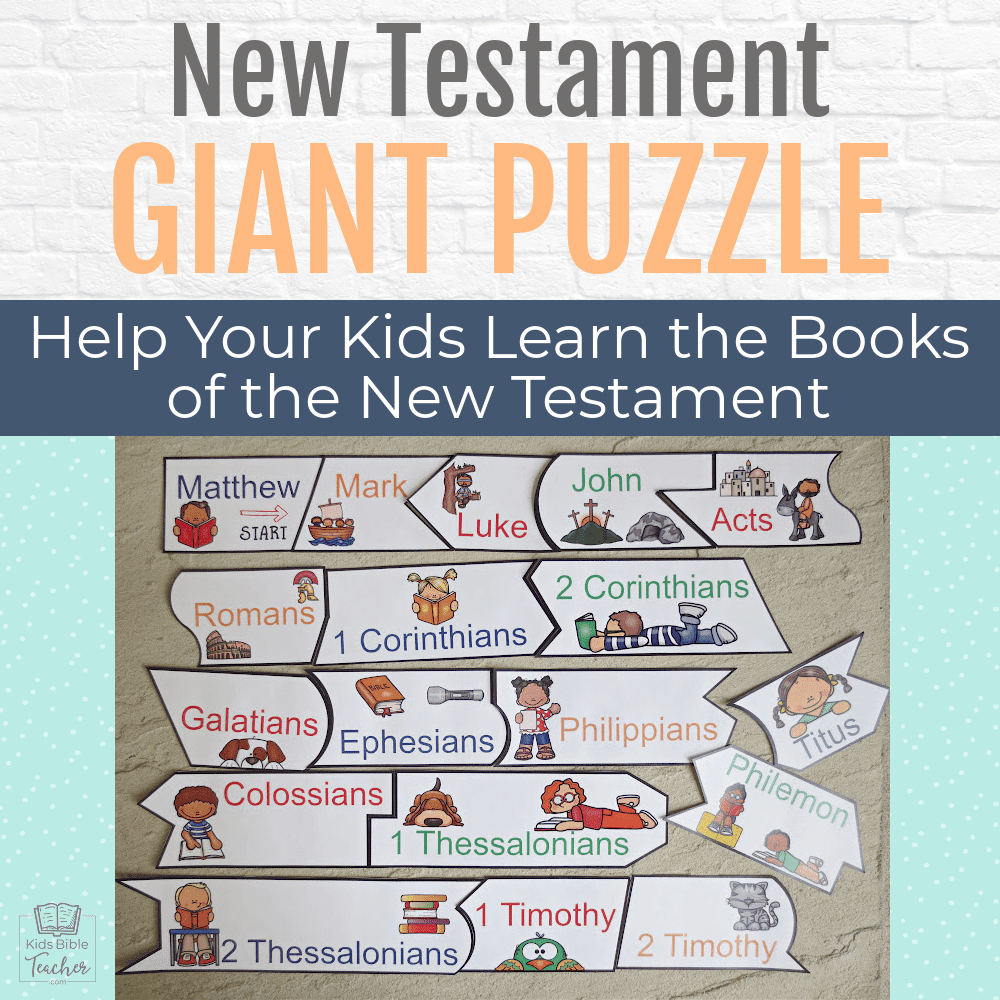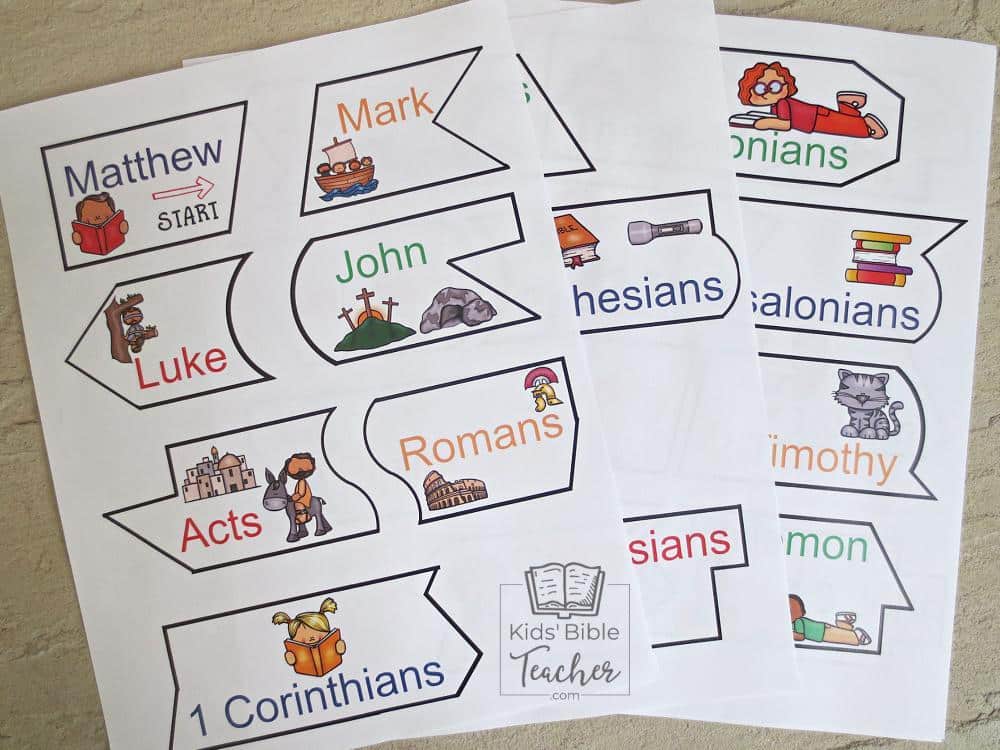 This puzzle is so easy to make! Print the templates (you may choose to print in full color or black and white outline). Cut out the pieces, then have your kids put it together.
Every piece on this puzzle is unique – so your kids will have to find the correct order of the books to put this puzzle together.
This puzzle could make a super fun, active classroom game. Cut the pieces out and hide them around the classroom. Have kids find the pieces and put the puzzle together.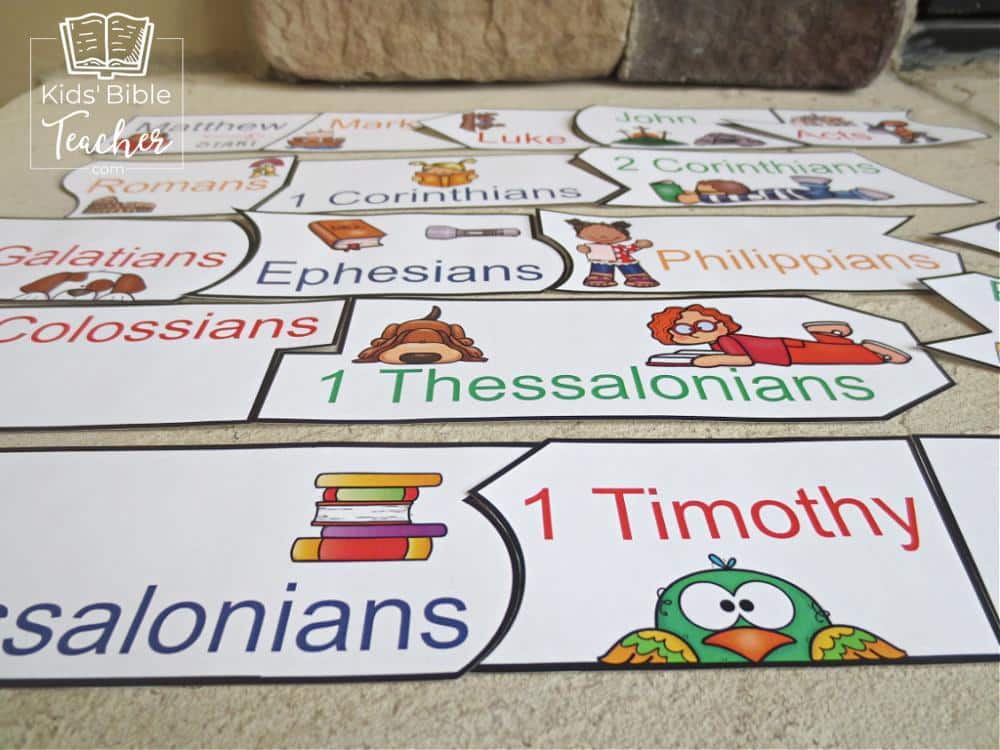 This would also make a great craft for older kids who can cut well.
Would you love to make this puzzle once and use it over and over again with your students? Laminate the pieces and you will have a fun activity to use for years to come.
I love to have activities like this on hand to use for "drop off activities" – the time when students are first dropped off to class and you need to have simple activities for them to work on in small groups or independently while you get other students into class and organized.
I also love to have these puzzles on hand for "end of lesson" activities – times when the sermon runs a little longer than my planned lesson and I need something instantly to keep kids quietly entertained. (Not that that has ever happened to me – ahem. A word to the wise – Never, EVER, let your kids get bored! Never.)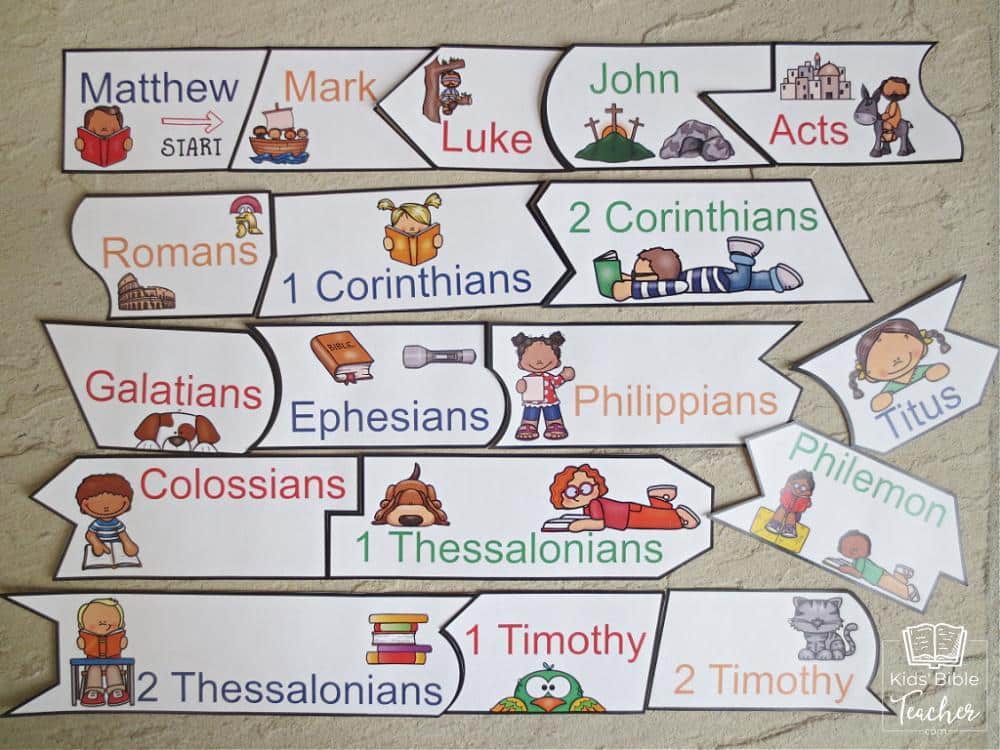 To get your copy, click the link below to visit the store.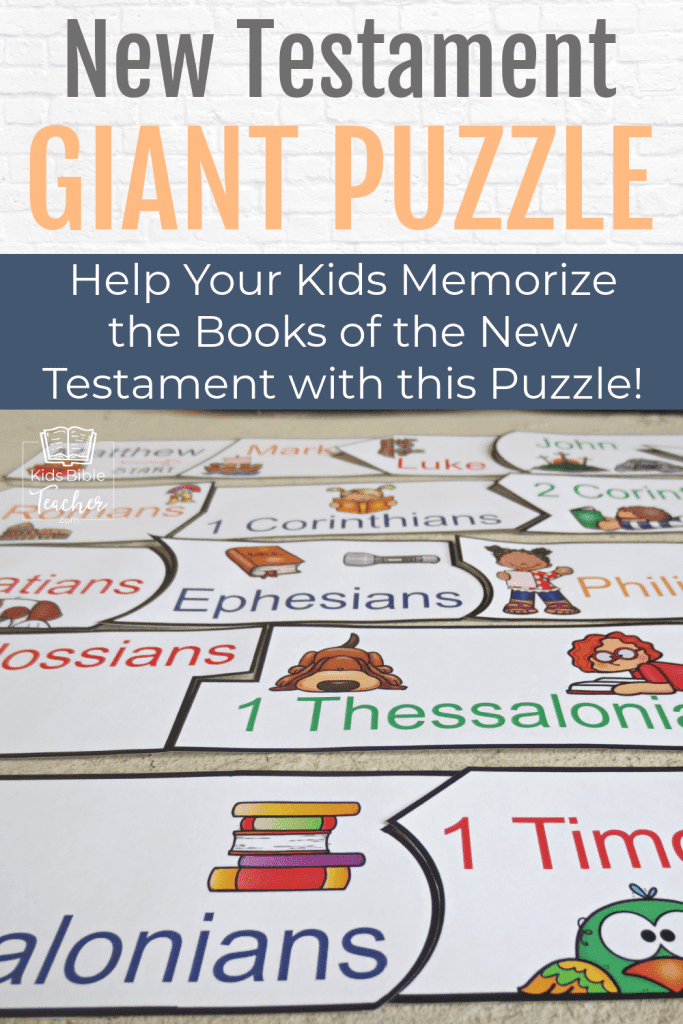 May God bless you!