Can I let you in on a little secret? I LOVE having games like this Christmas Bible Matching Game with Cards on hand for those times when the sermon runs a little longer than my planned Sunday School lesson.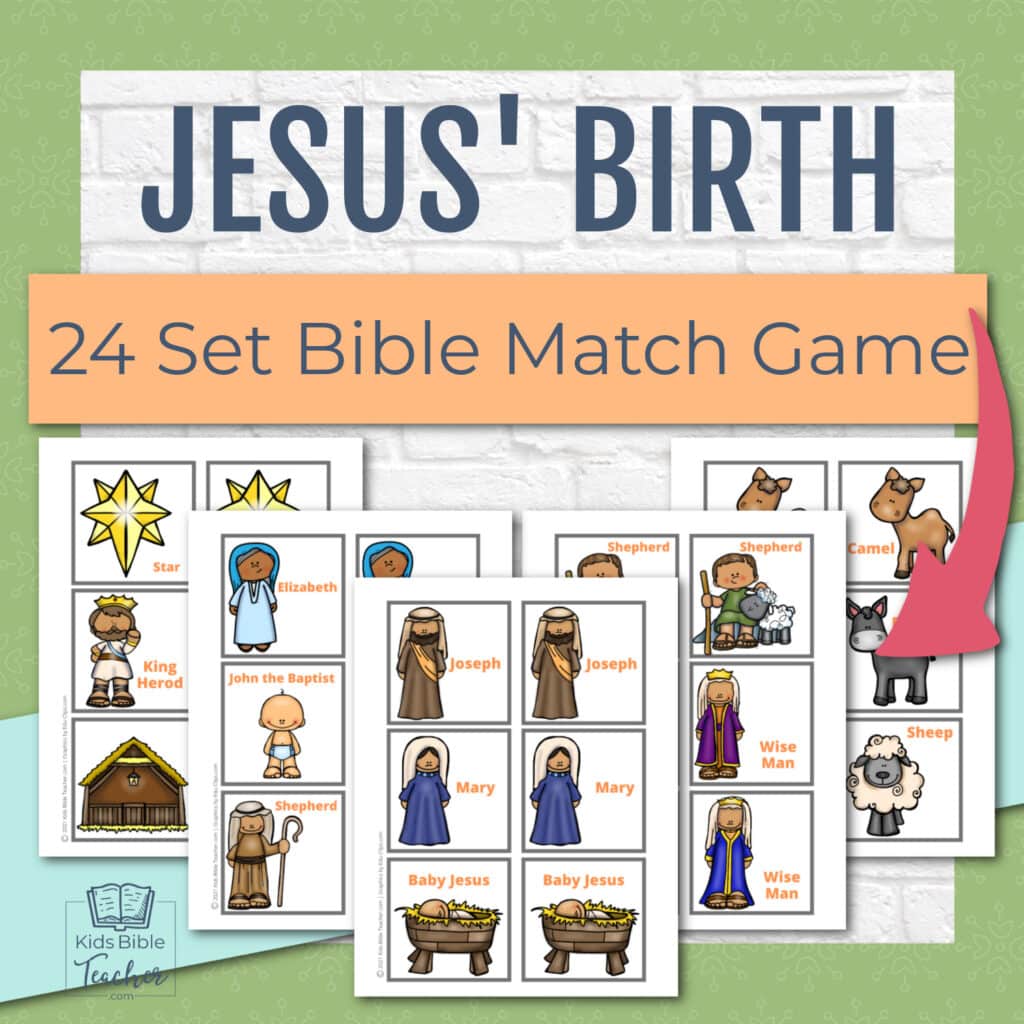 A Bible matching game with cards is SO easy to pull out and use immediately and my kids love playing these games over and over again! Plus, when they go with the season or the lesson – that's an added bonus!
This Nativity Christmas Memory Game is great to use at a Christmas party, on a church messy table, during a Wednesday night children's club, or for a fun homeschool lesson.

In this Jesus' Birth Bible matching game, your kids will exercise their memory as they attempt to find pairs of matching cards – and become familiar with the Biblical story of Christmas.
Before you play this game, you will need to print the cards out. The cards cannot be see-through, so it is best to use a good quality copy paper.
After you print the cards, cut the cards out along the gray outer square lines.
It is also great to laminate these cards so you can use them again and again!
To play, turn the cards over so the blank side is up. Mix them thoroughly. Then, arrange the cards, blank side up, in rows and columns.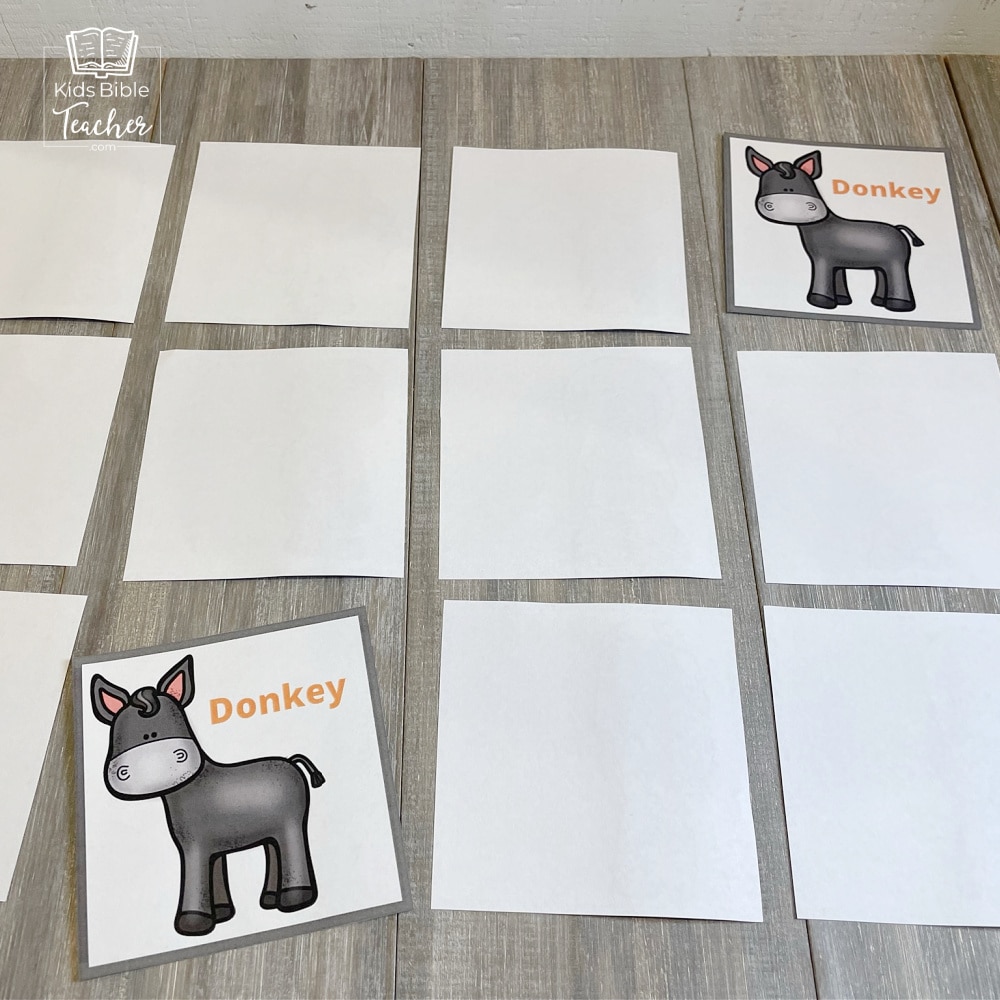 Have the first player choose any two cards. If the cards match, they get to remove that set from play and turn over two new cards. When they choose two cards that don't match, their turn is over. They must turn the cards back over, keeping them in their place. The next player then chooses two cards and turns them over.
As kids play, they will need to try to remember where they last saw a particular card in order to form a match.
Play continues until all of the cards are paired with their matches.
The player with the most sets of matching cards at the end wins.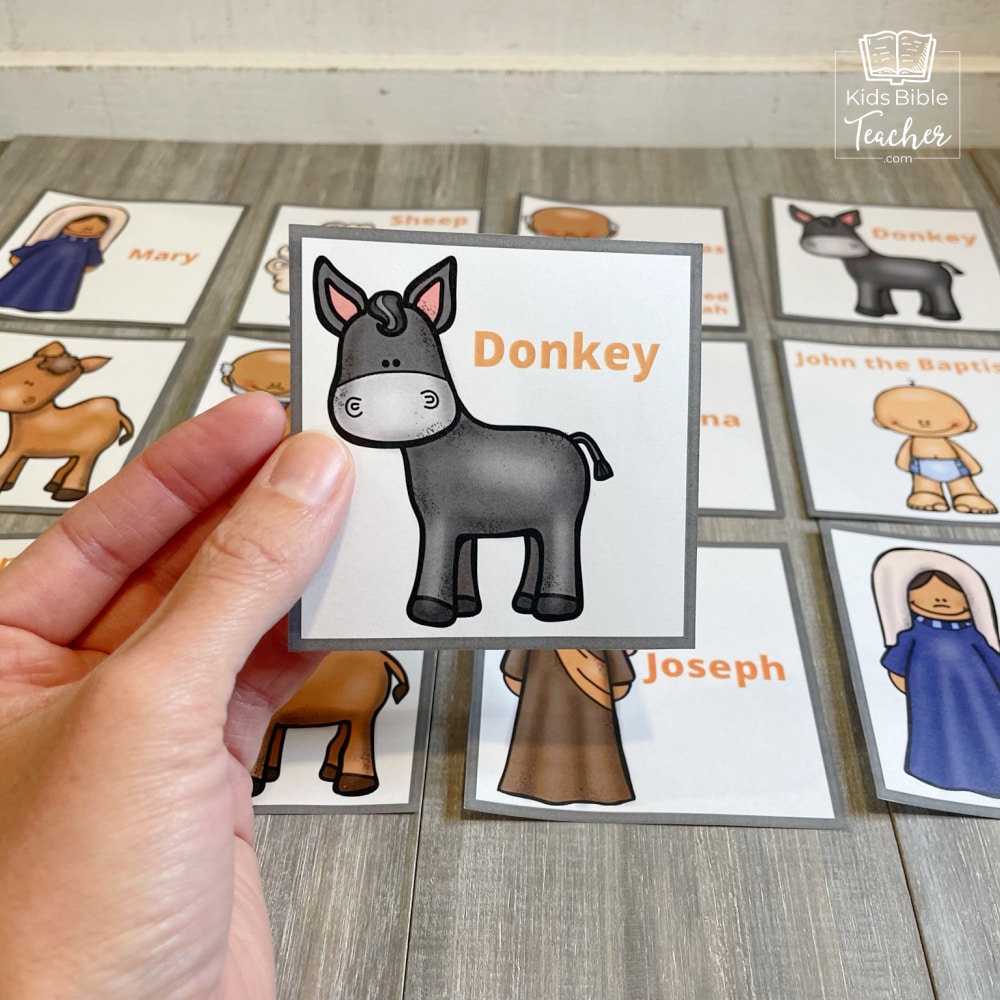 This Christmas Bible Matching Game with Cards is great to play with preschoolers through 4rth graders and 2 to 5 players. If you have a large class, you may want to print multiple copies, separate your students into different groups, and have several games going at once.
This Nativity Bible memory game features famous Bible characters and animals from the story of Jesus' birth, including:
Baby Jesus
Mary
Joseph
Zacharias
Elizabeth
Baby John the Baptist
Simeon
Anna
Shepherds
Angels
Wise Men
King Herod
and 12 more!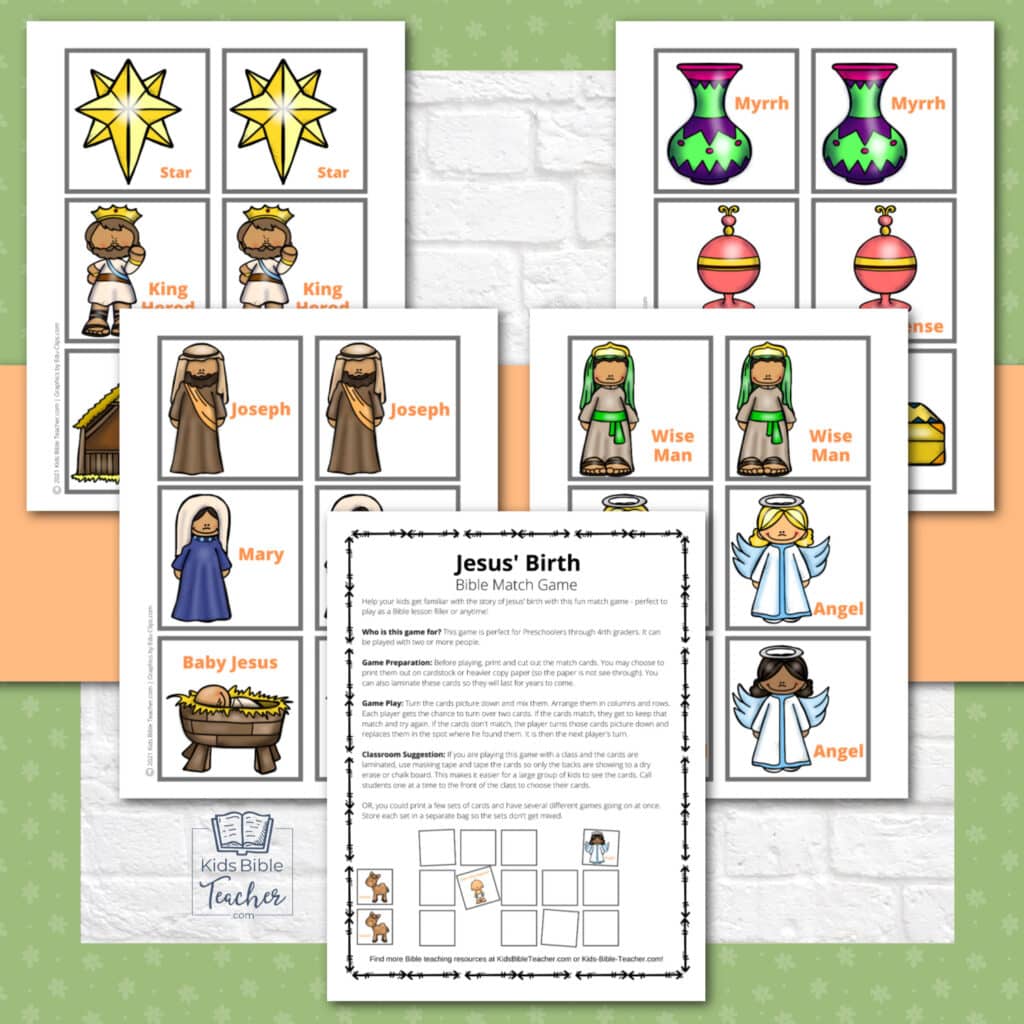 You will love having a Christmas Bible Matching Game with Cards that you can use instantly with your kids anytime – during a rainy day at home, during a classroom Bible hour, or for those times when the class time ran a little longer than your prepared lesson. Plus, you can laminate these cards and use this game for years to come.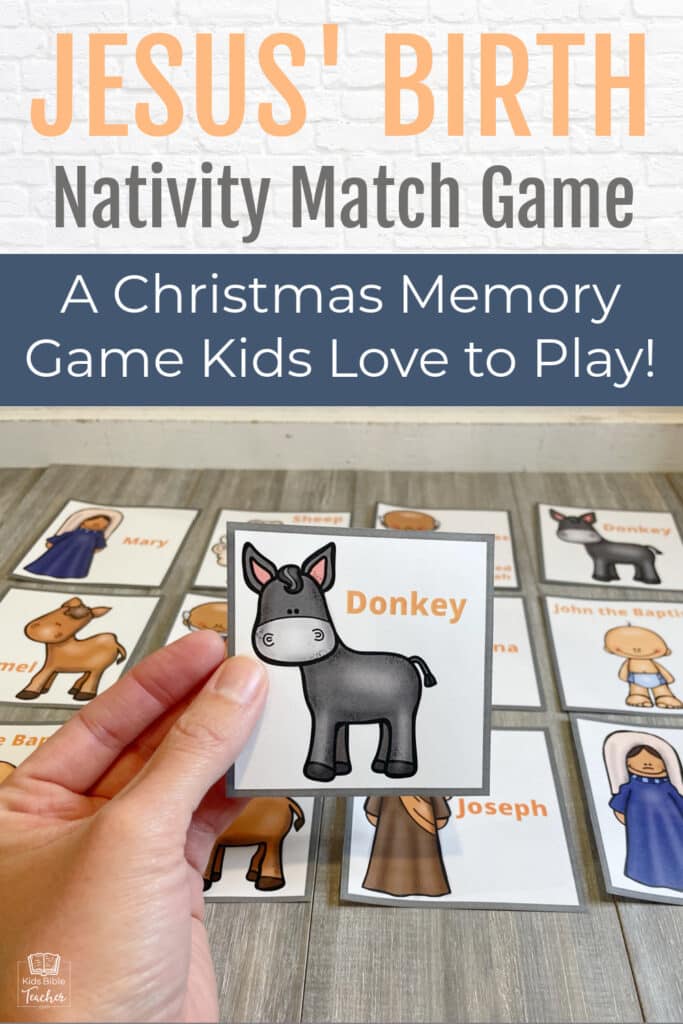 Please let me know if you have any questions!
May God bless you!