I can't help it… I really, really love Christmas time.
I love the lights on the tree and the special foods. I love looking for the perfect gifts for the people I care about. I love the music.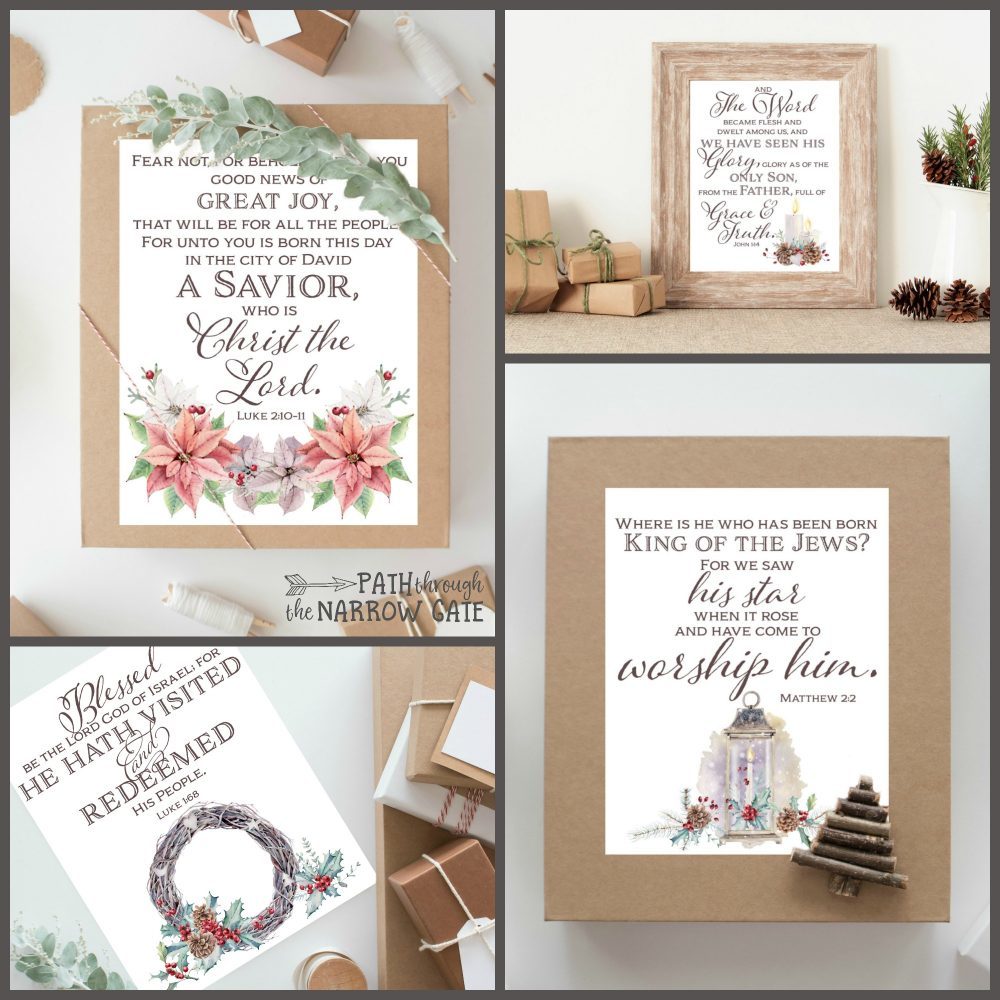 I really, really love the music. I love hearing God's name being praised and His amazing plan of salvation proclaimed while I am shopping at a store that would never otherwise play God-glorifying music.
Christmas is truly a time of peace and joy – not because of the lights and the presents and the ugly sweater parties – but because of the opportunity to slow down and reflect on God's amazing plan of salvation.
I know that in the midst of all of the extra busyness, it can be easy to lose sight of the true meaning of Christmas.
But, for me, Christmas is an invitation. An invitation to slow down and remember God's amazing plan of salvation.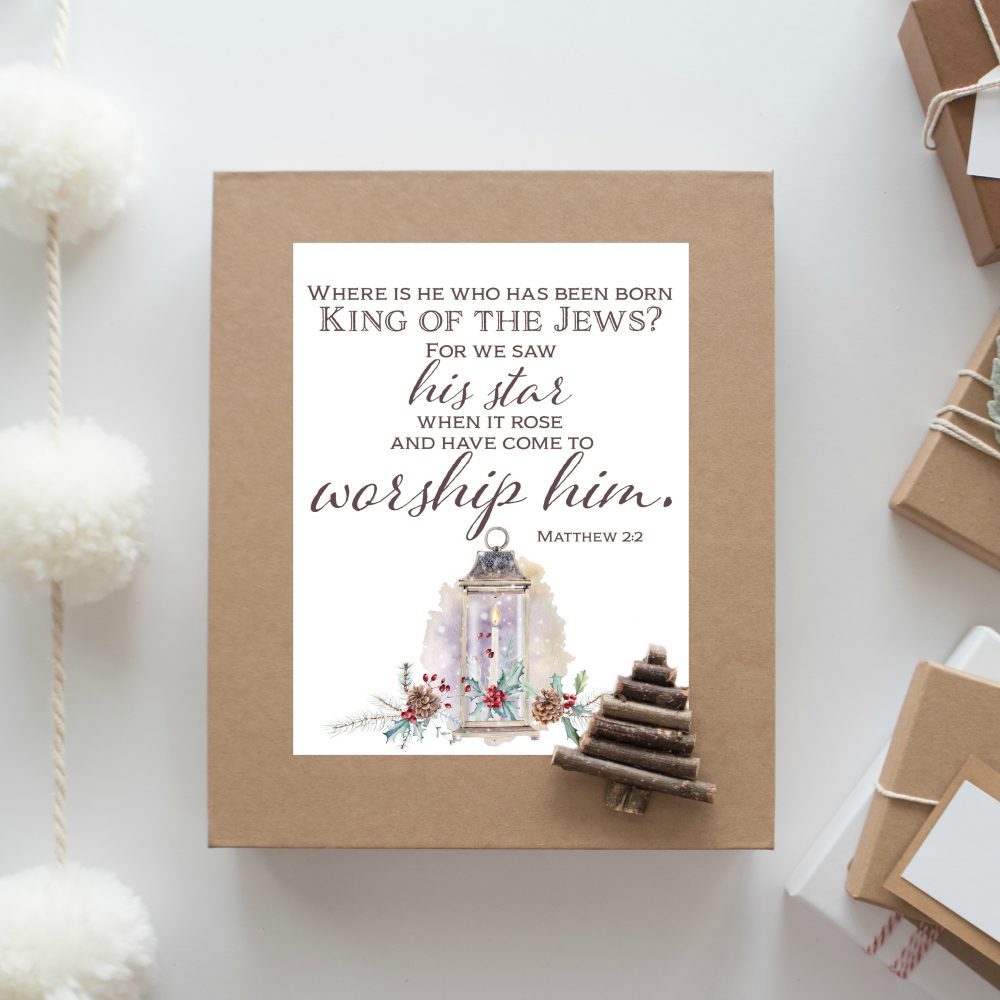 Christmas is an invitation to ponder again the incomprehensible fact that the God of Creation sent His Son, Jesus Christ, to be born in a sin-cursed, hurting world. He was born into humble circumstances, to face the same pain, temptations, and heartache that you and I face everyday.
Yet, He never sinned. He lived the perfect life that you and I could never live.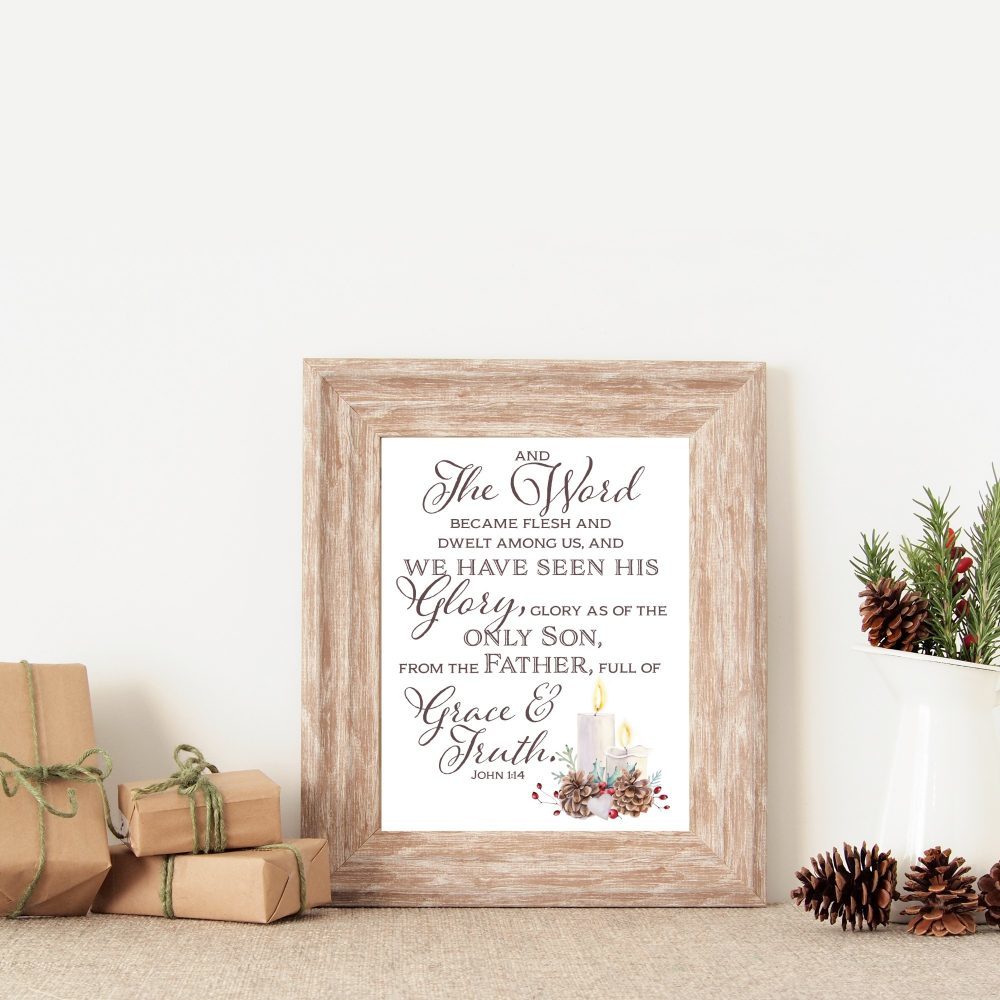 And then, He died in our place that we might be made right before God, that our sins might be washed away.
Oh, what joy and peace and wonder to contemplate these truths again.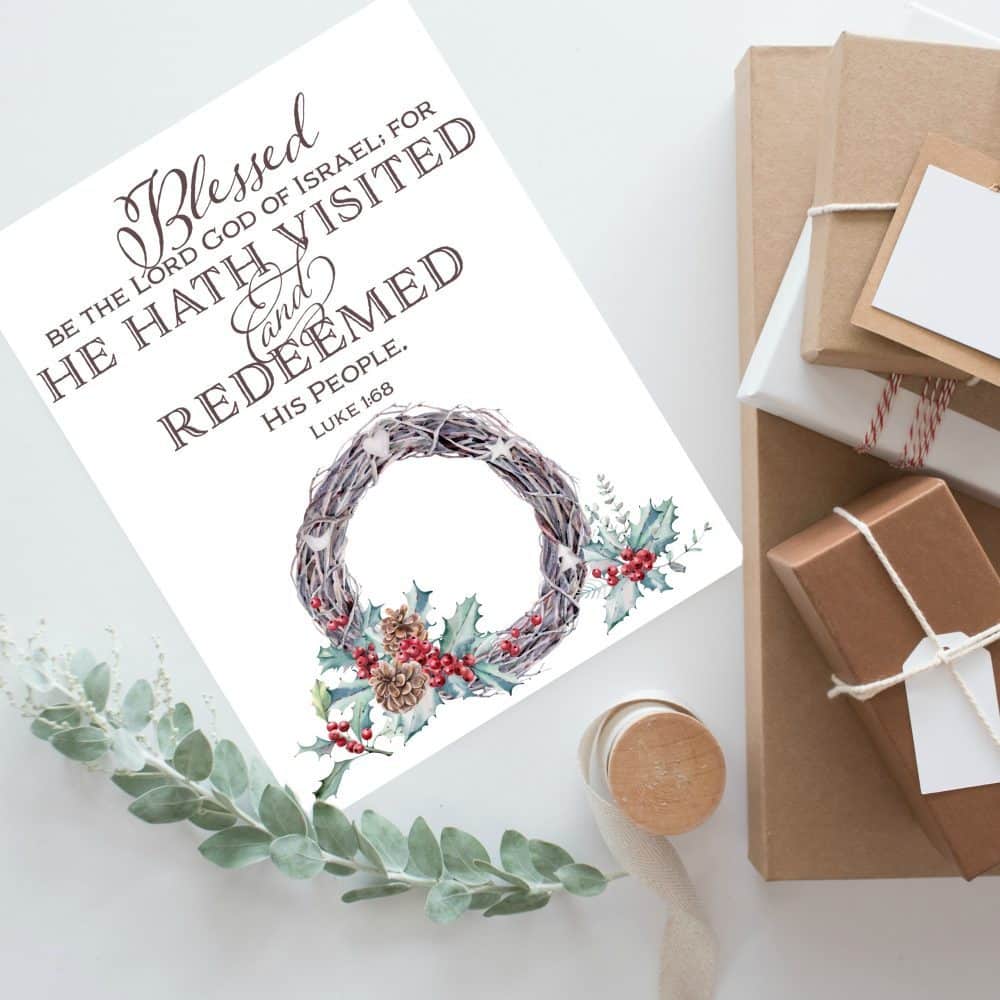 This year, I want to invite you to remember God's goodness to us. So, I designed these Christmas Bible verse printables. This set of four printables comes in NIV, ESV, and KJV, and they are my gift to you.
Christmas Bible Verse Printables
These printables are gorgeous displayed in an 8 x 10 inch frame. They also make perfect gifts for teachers, your pastor's wife, or a friend that you want to bless this holiday.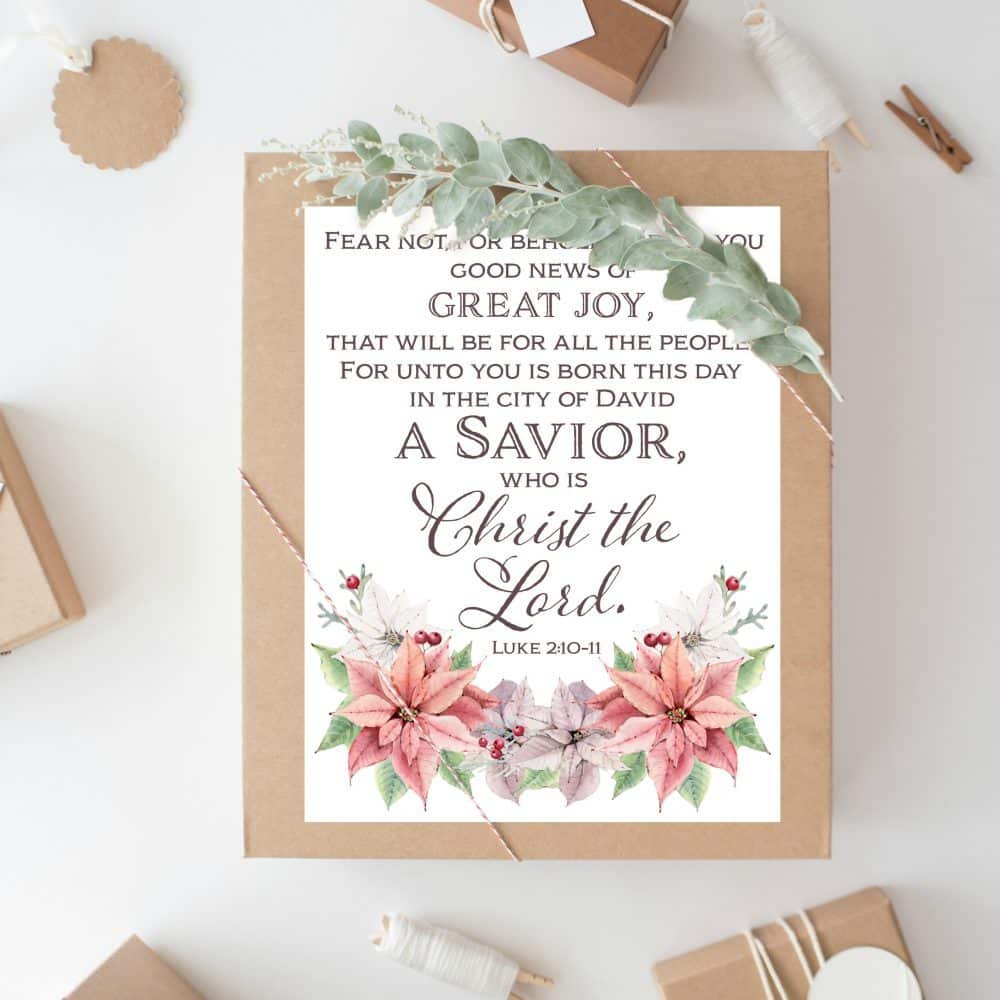 You could also print them and place them in inexpensive frames for your Sunday School or classroom kids to give away to their parents. Better yet, encourage your kids to design their own frames with paper or wood to make an extra-special gift.
No matter how you choose to use these Christmas Bible verse printables, I hope and pray that they will encourage you think about the true meaning of Christmas this season.
To get your FREE copies, enter your email address below. The printables link will be sent straight to your email inbox.
I hope and pray that you have a very merry Christmas. May God bless you!