Yesterday, I told my Sunday School class that we were going to make "Christmas Finger Puzzles" for our craft.
They took one look at my finished example and told me that I was making was a "cootie catcher".

No matter how often I tried to correct them, they insisted that these were "cootie catchers". Apparently, in other places these little origami projects are also called "fortune tellers."
Apart from the names, this is a really fun little Christmas project to work on.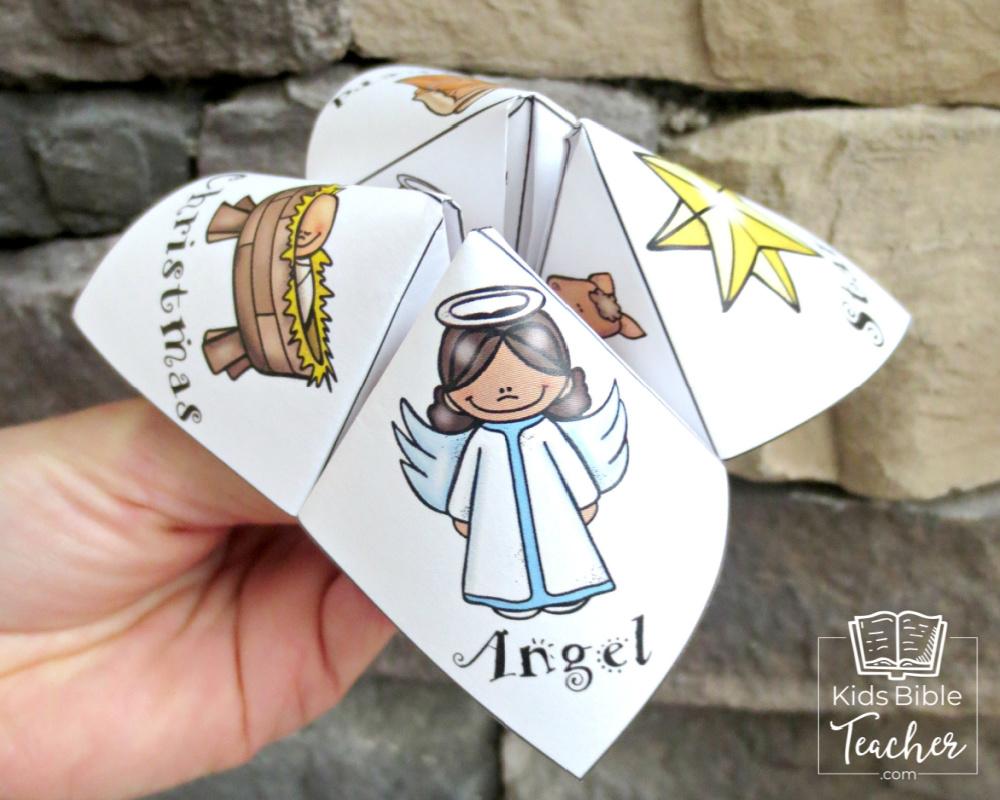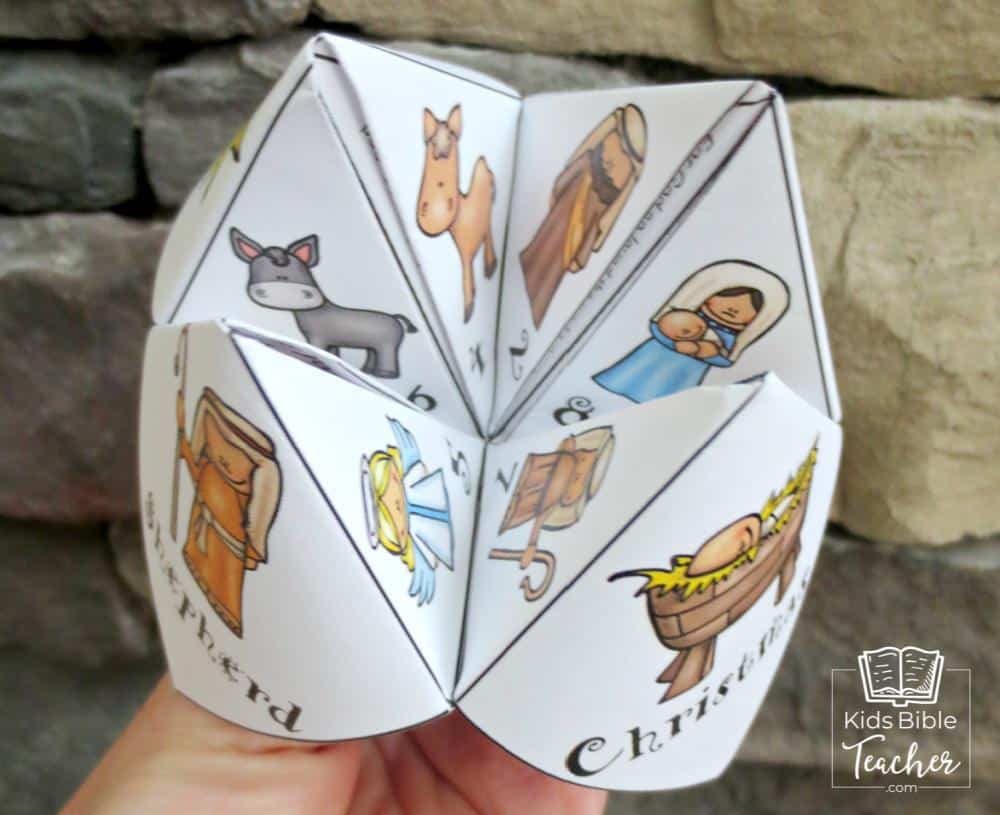 These Christmas Finger Puzzles feature words to spell on the outside, numbered Christmas pictures on the next layer, Christmas related questions to answer, and Christmas Bible verses on the inside. These Finger Puzzles come in both full color and black and white versions (so kids can color their own!). They are also available in CSB, ESV, KJV, NASB, NIV, and NKJV.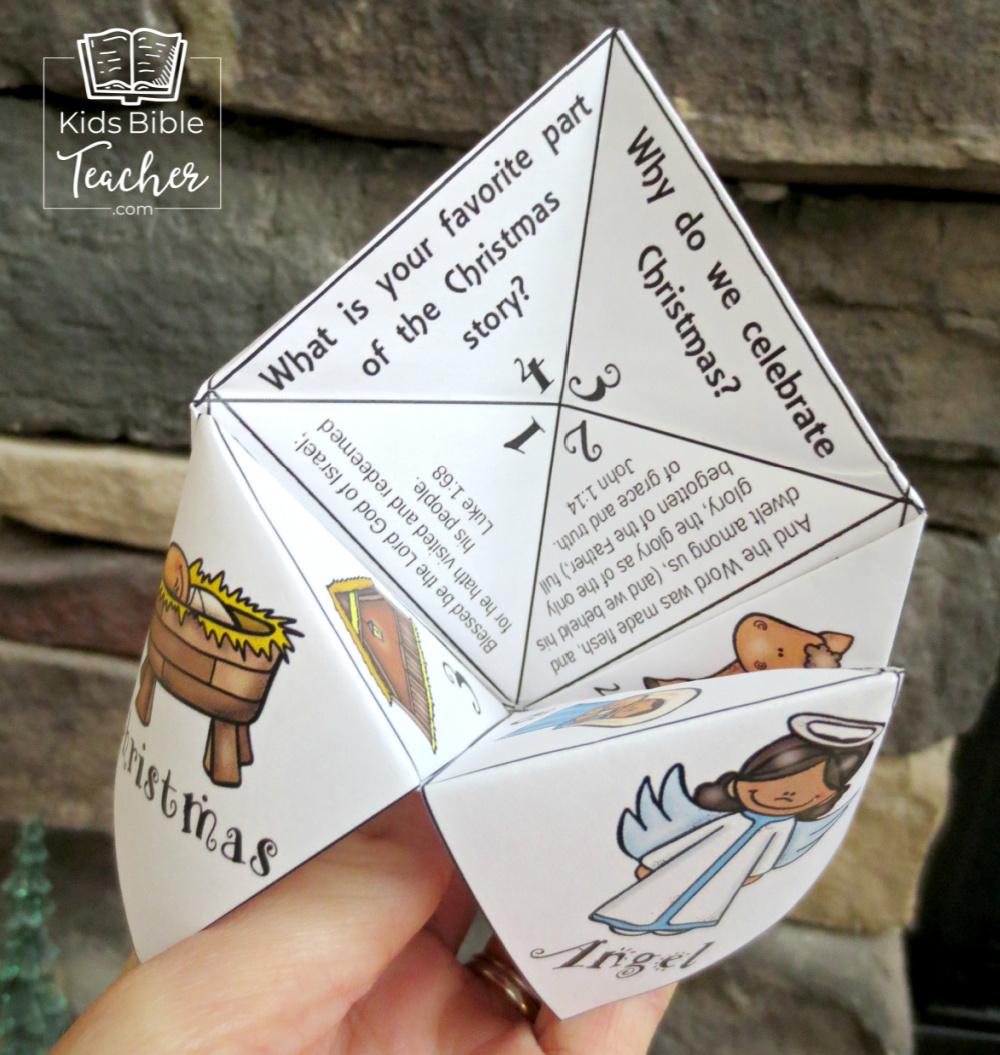 To play, have your child insert their thumb and index finger from each hand into the flaps in the back.
Open and close the finger puzzle in different directions as you spell one of the words from the outer layer. Then, pick a picture from the inside.
Open and close the finger puzzle the number of times indicated on the picture you chose.
Choose one more image. Open that flap and choose a number from one to four.
Read the verse or question from the chosen number.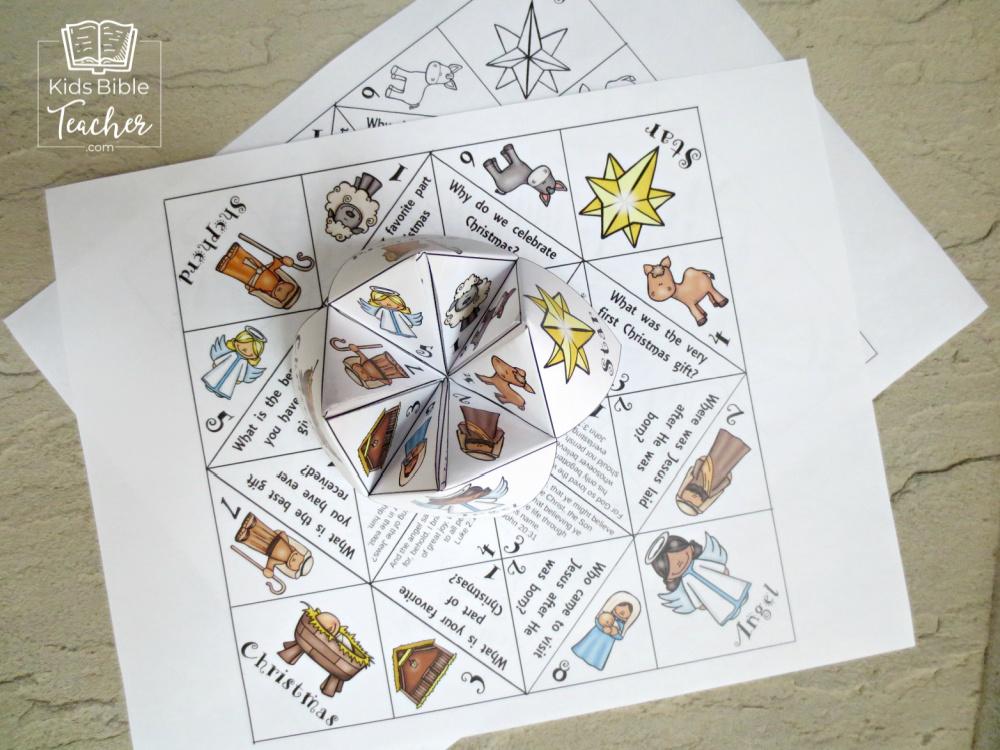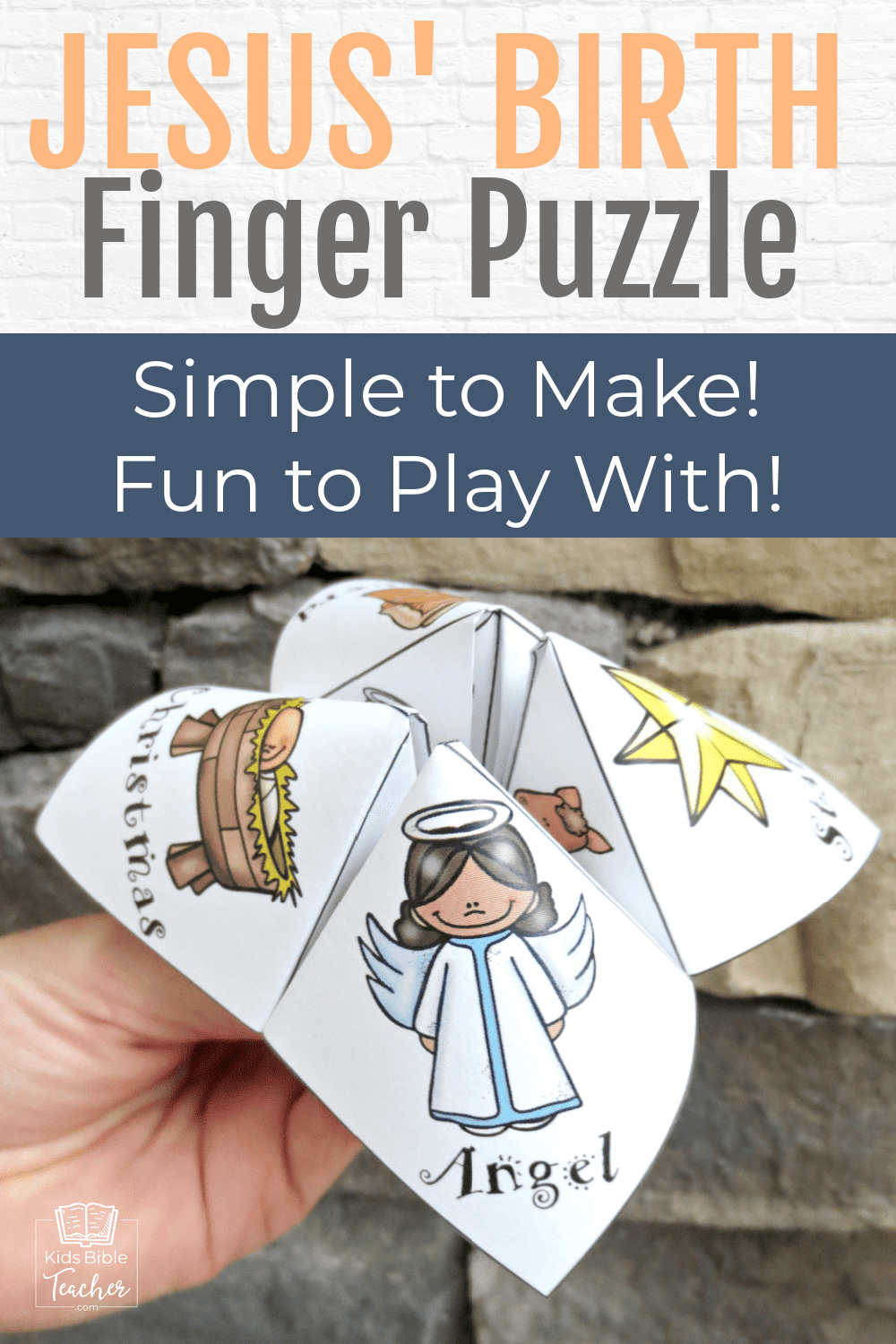 Have a very Merry Christmas!