Do you ever feel like you have lost the joy and wonder of Christmas?
In the midst of too busy schedules and trying to meet everyone else's expectations, it's easy to lose sight of the true meaning of Christmas.
This year, it can be different.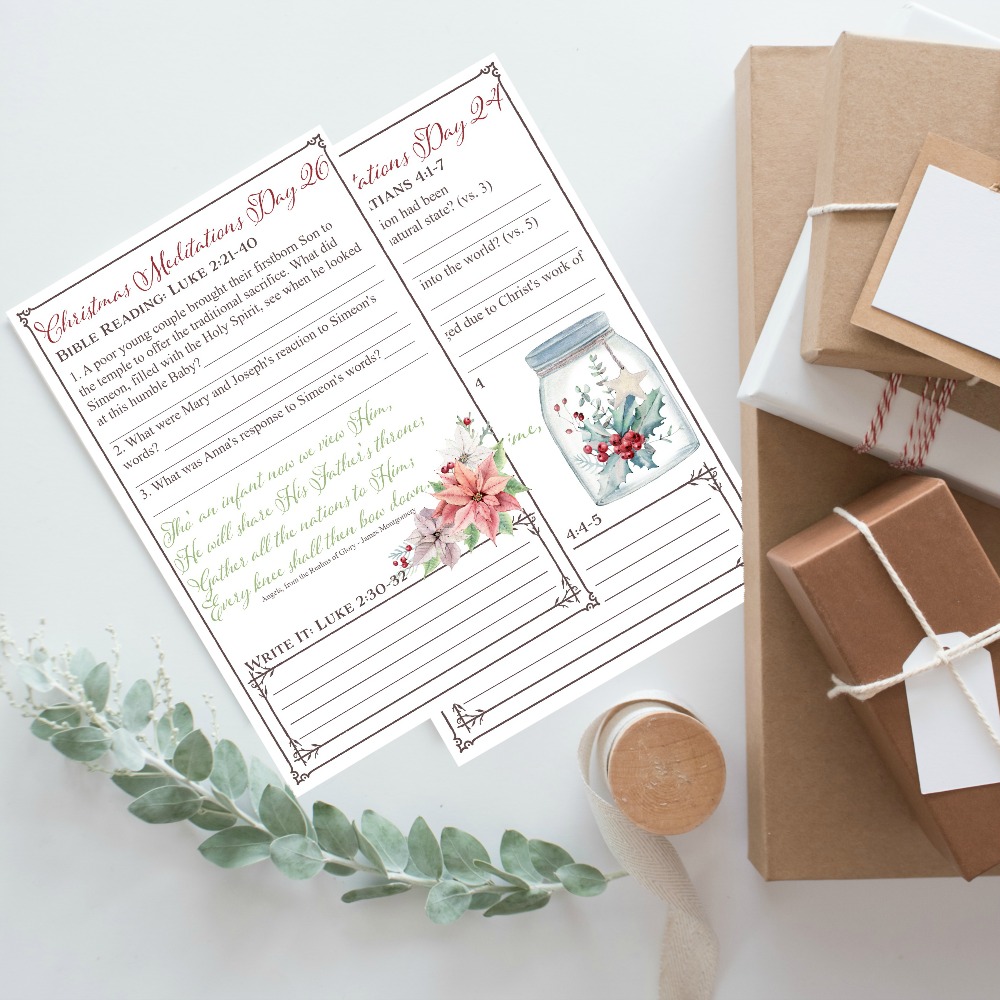 If you want to rediscover the joy and wonder of Christmas, the brand new Christmas Meditations Bible Study is for you.
This easy to use Bible study will encourage you to pause each day and think about what Christmas truly means:
You will rediscover Who the Baby in the manger is and why He came to earth
You will worship the humble Child-King with the Wise Men
You will rejoice with Isaiah as the prophesies are fulfilled in the birth and life of Jesus Christ
And you will marvel with John that the eternal Word became flesh and dwelt among us.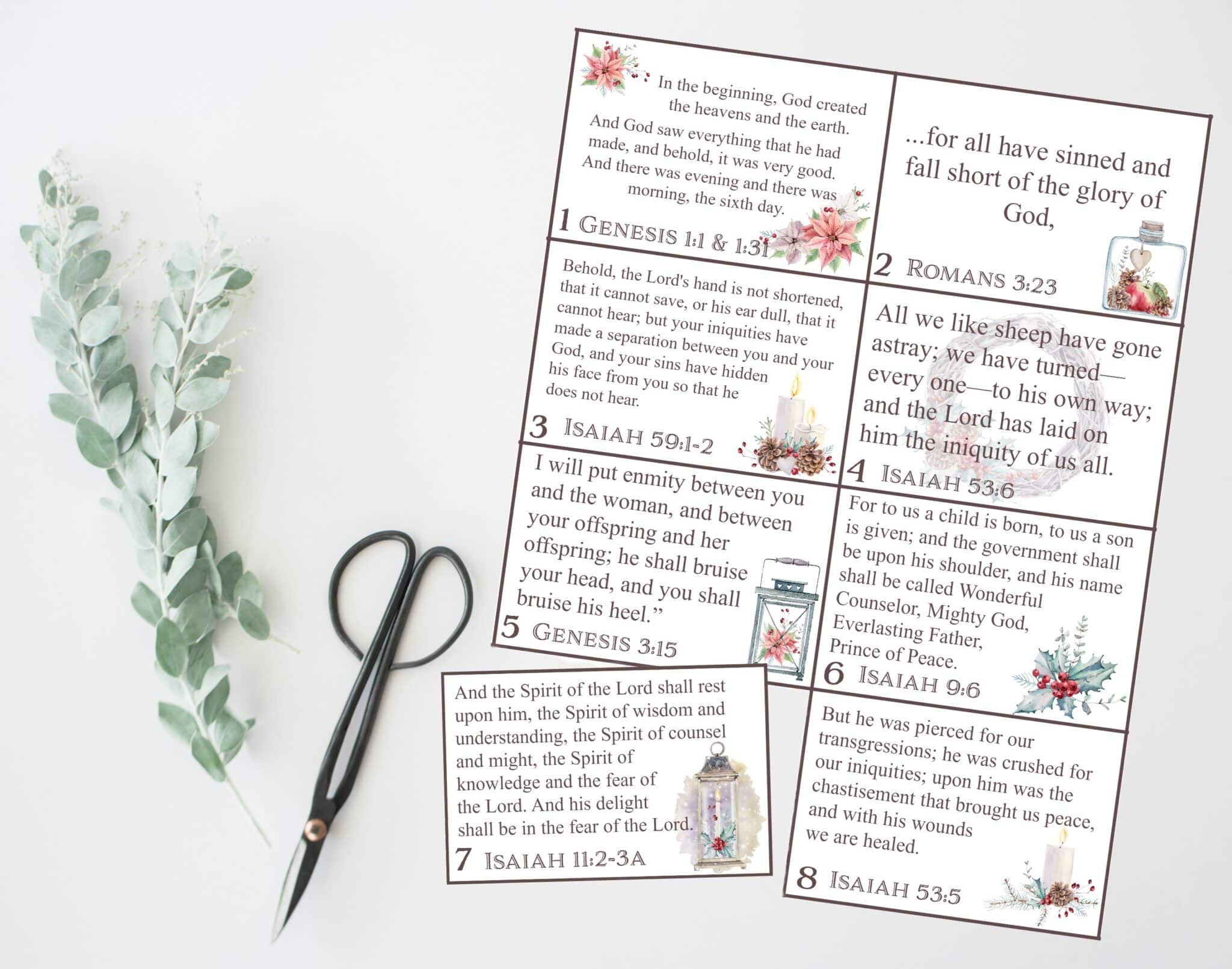 The Christmas Meditations Bible Study will bring meaning, joy, and wonder to your Christmas celebration this year. I guarantee it!
But, here's the best part: When you buy this study between now and December 3rd, you will not only receive a copy of this Bible study for your own personal use. You will also receive a gift copy of this Bible study to share with two friends. (This means that you get 3 Bible studies for $12!)
And, as if that is not a crazy enough deal, you will also receive one 8X10 frameable Christmas print which you may print multiple times for gifts. (Think: Hostess gifts, Sunday School teacher gifts, a gift for your Pastor's wife… Put it in a frame or pair it with some chocolate truffles or coffee packs and you're done!)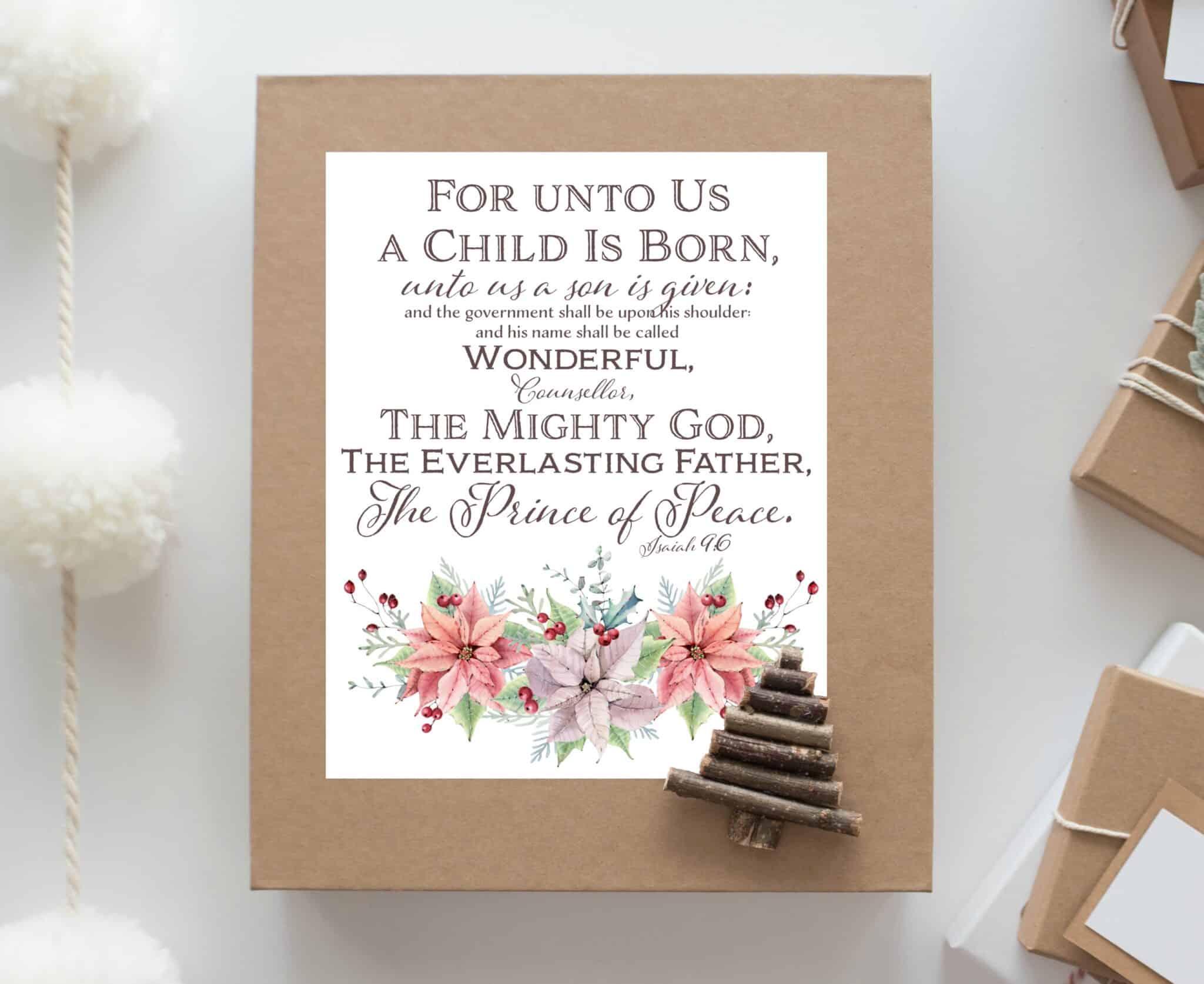 But, if you want this deal, you must order before December 4rth. After that, you will only get one copy of the Christmas Bible study (which is still totally worth the $12!)
What's in this Bible Study Pack?
You can find all of the details about this Christmas Bible Study here.
How does the sale work?
After you order the Bible study, you will receive an online link in your email inbox that will give you access to the study. Download the "Original" Bible study pack and the "Extras" file in your choice of Bible version for your own personal use.
Then, download the "Gift" Bible study pack for two of your friends. You may also send them the "Extra's" file in the Bible version of your choice.
You may print the Bible study and give it to your friends as a hard copy, share it via Dropbox, or send the downloadable PDF file in an email attachment. You choose!
What's the difference between the "original" Bible Study Pack and the "gift" Bible Study Pack?
The gift copy includes a beautiful cover page "gift tag" for you to personalize. That's the only difference, but it makes the gift so much more special!
What are you waiting for? Rediscover the joy and meaning of Christmas this year with The Christmas Meditations Bible Study Pack.