Are you traveling to Grandma's house for Christmas and need something to keep your kids occupied in the car? Do you need an activity to keep your kids busy while waiting for Christmas Eve dinner to cook? How about a fun project to keep restless kids entertained in downtime at school or church?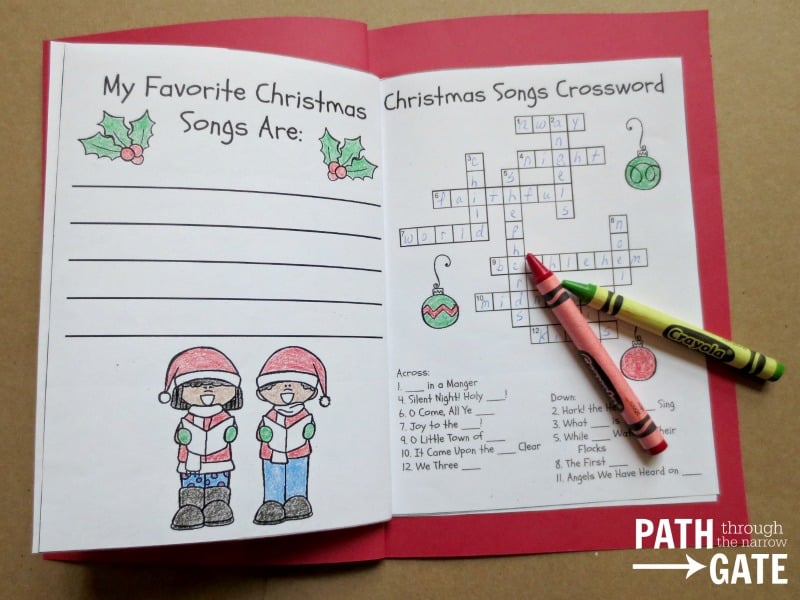 This adorable Christmas Notebook is perfect for all of those needs.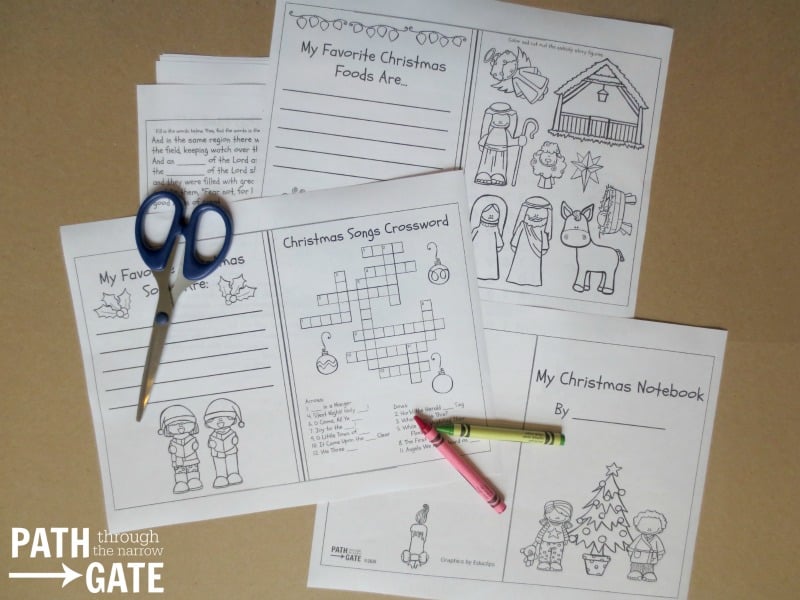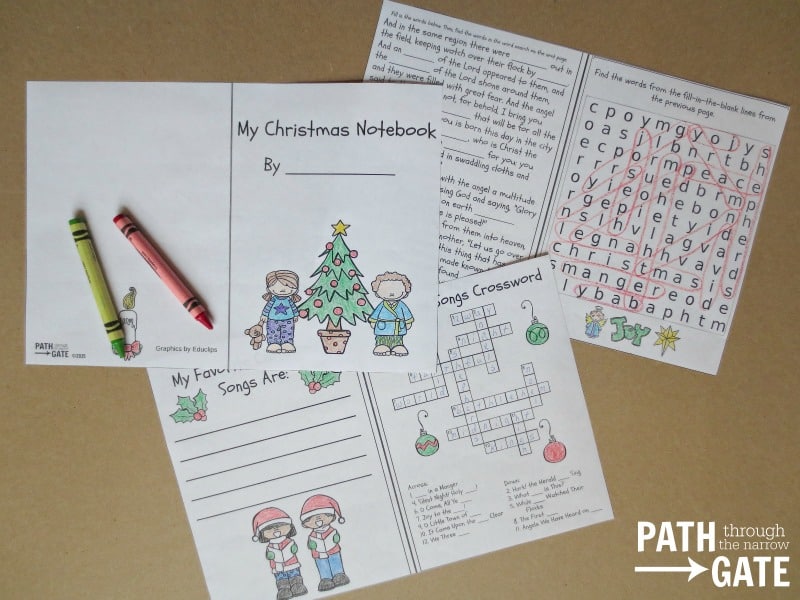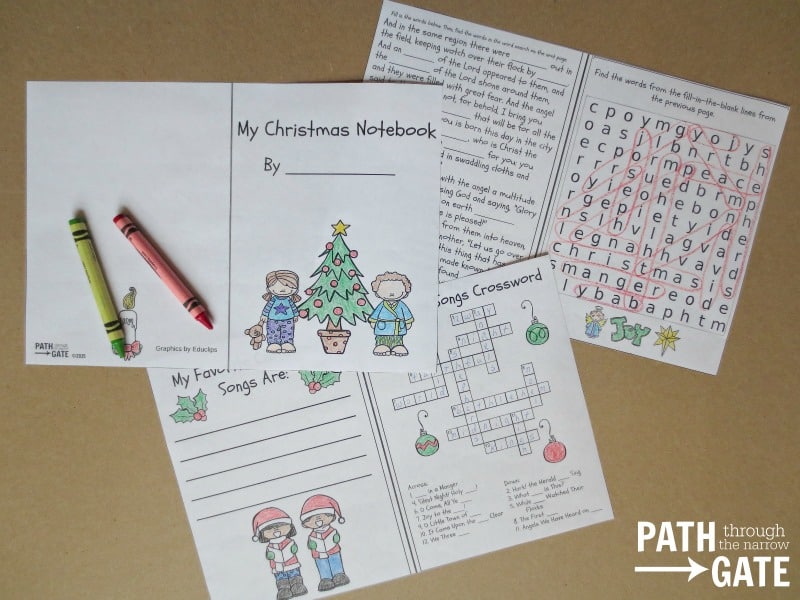 Christmas Notebook Materials:
Christmas Notebook Printables (Scroll down to print the notebook)
Crayons/pencil or pen
Scissors
Cardstock for cover, if desired
Stapler
Bible (ESV, KJV, or NIV would be best)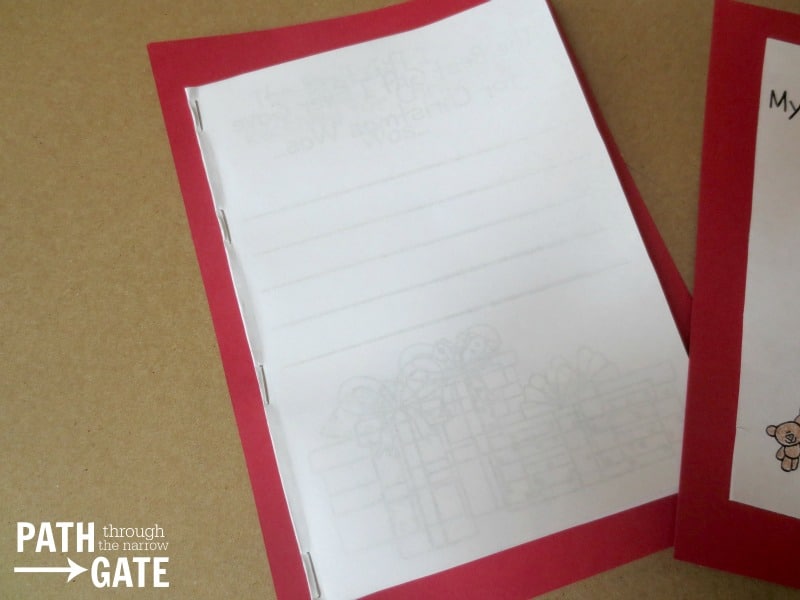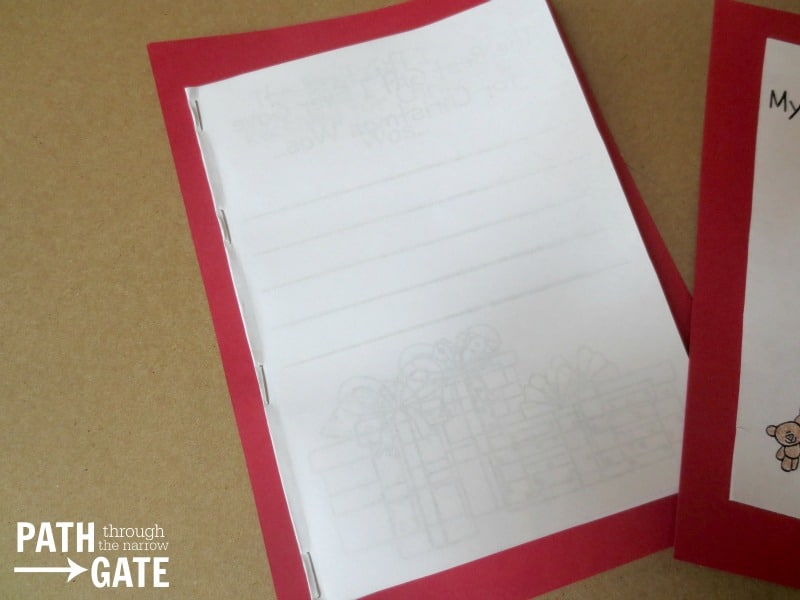 Christmas Notebook Directions:
Print the pages.
[Print the Christmas Notebook in ESV]
[Print the Christmas Notebook in NIV]
[Print the Christmas Notebook in KJV]
Cut the pages out along the outer edge, but do not cut the pages apart. Fold the pages along the center "thick" line.
Cut the cardstock to be larger than the pages. Staple the pages to the back cardstock page (see photo above). Then, staple the front cardstock page to the back cardstock page. Cut the cover pages apart. Glue the front and back pages to the cardstock covers.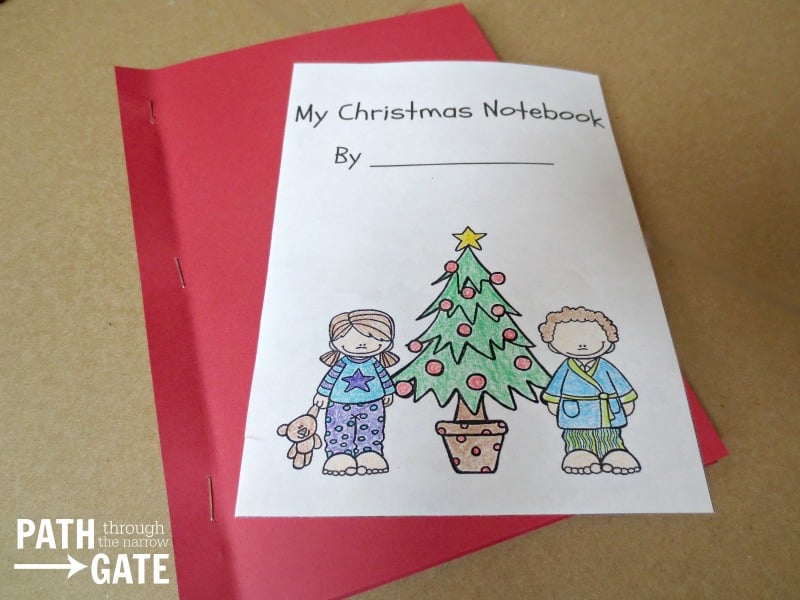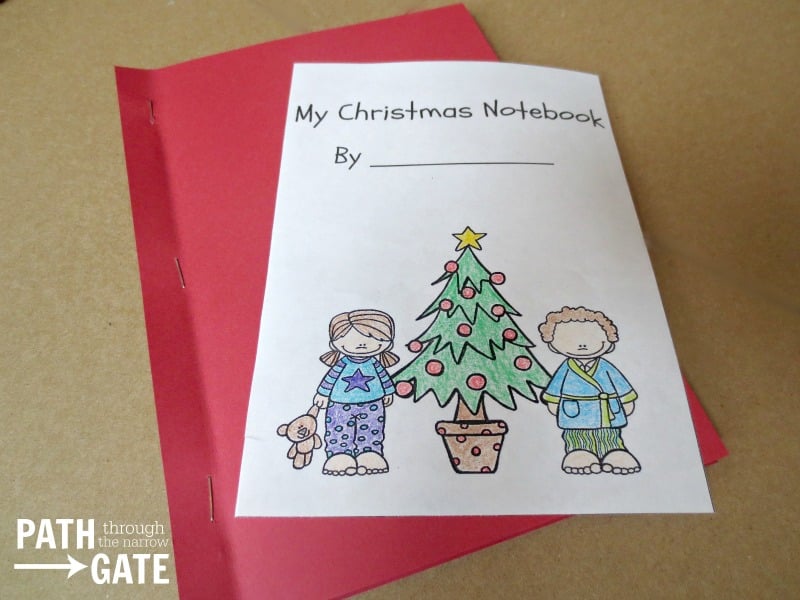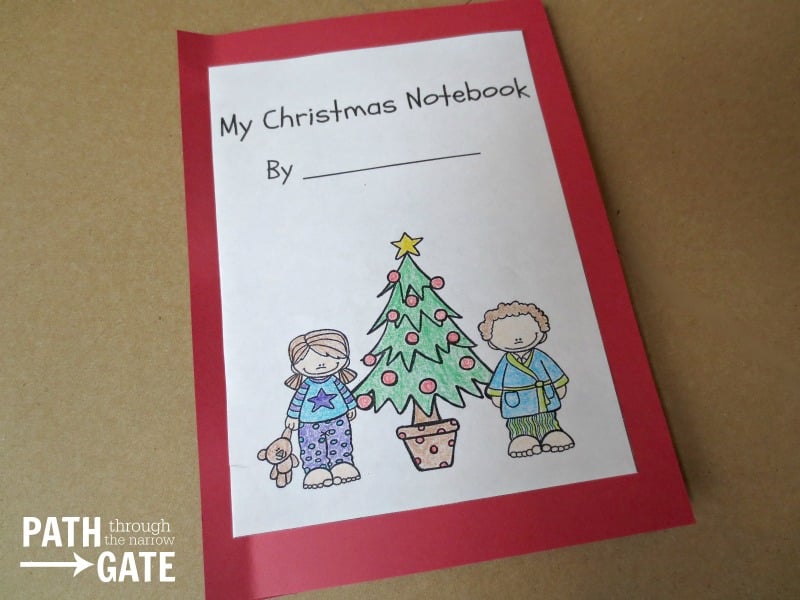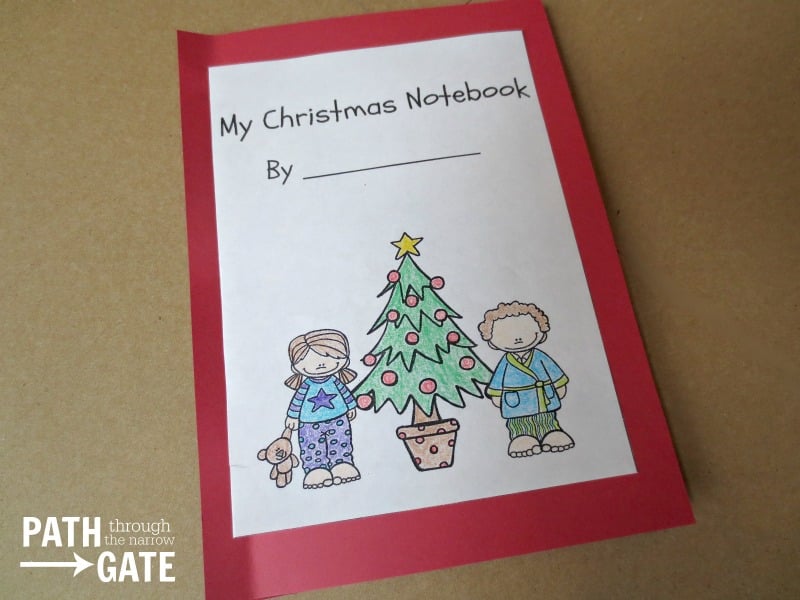 Have fun coloring and filling in the book!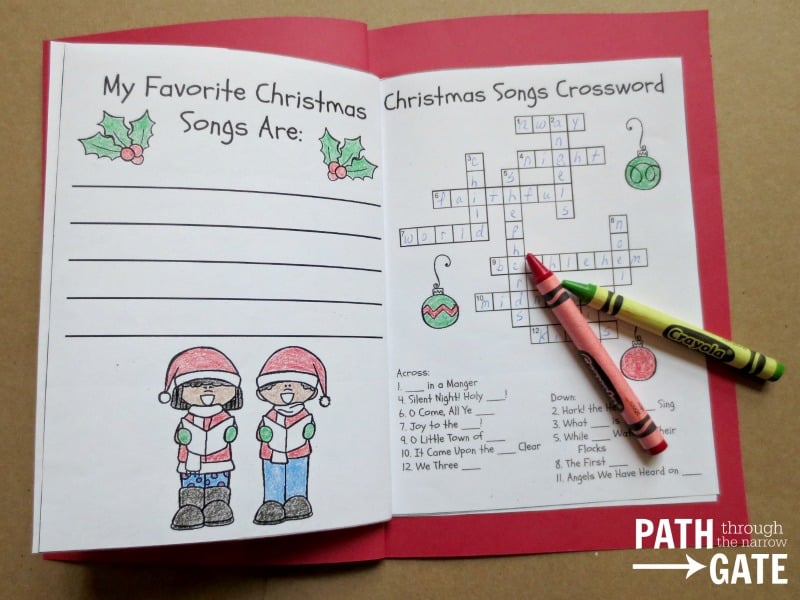 Will you be making this notebook with your kids? I would love to hear what you think. Please scroll down to comment, then share the idea on facebook or pinterest! Thank you.
More Posts from Path Through the Narrow Gate: