Christmas Sermon Notes: Many churches see a surge in visitors during the Christmas week – and many of these visitors will prefer to have their kids sit with them in the adult service rather than sending them to an unfamiliar Sunday School.

Other churches will choose to have everyone participate in one worship service for Christmas.
It is a joy to have children in the adult service. But, to be honest, it can also cause a certain amount of chaos and noise. How can you welcome kids into your Christmas worship service and help to keep them quietly engaged? The answer is easy – A Christmas Sermon Notes page!
Christmas Sermon Notes Page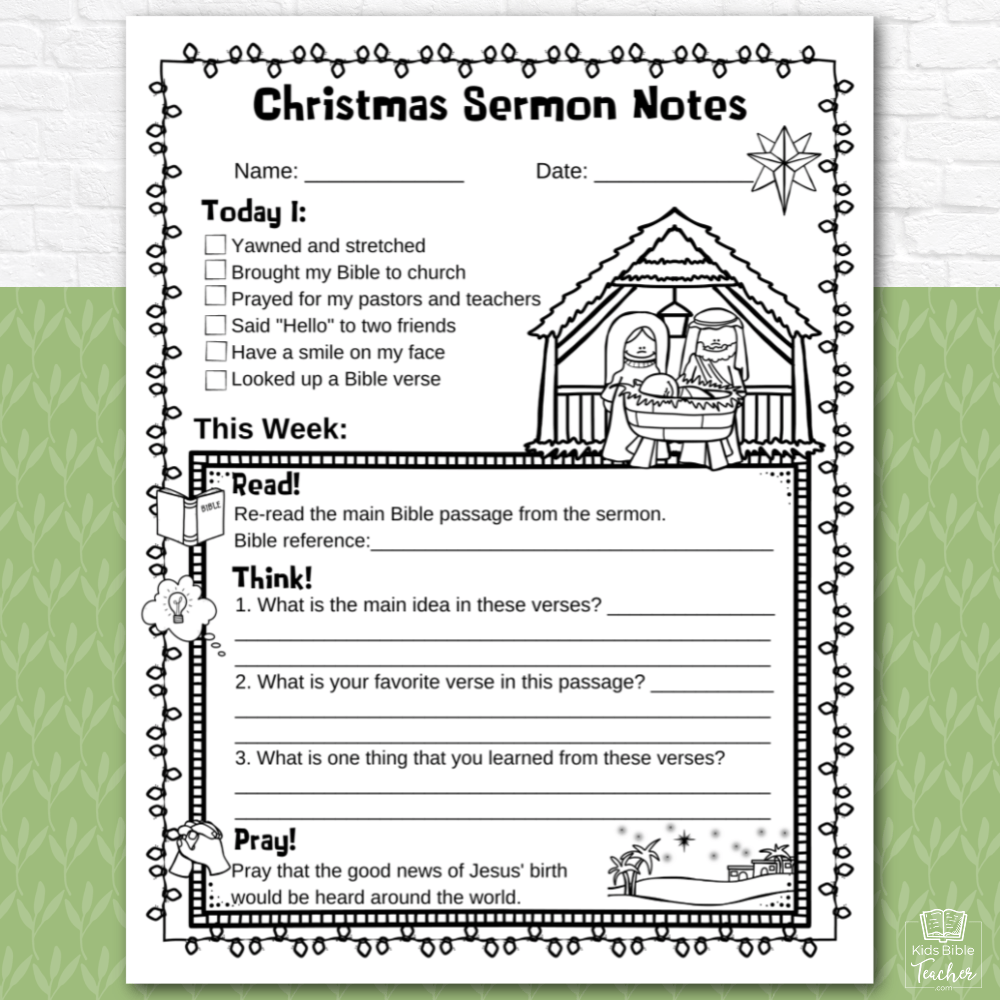 This Christmas Sermon Notes Page prints double sided. On the first page, there is a simple "Today I" checklist designed to help your kids prepare their hearts for worship. (With some fun things thrown in, too – did you yawn and stretch today?)
It also includes a "This Week" section to be completed later. This section has simple questions to help your kids review what they heard in the sermon later in the week.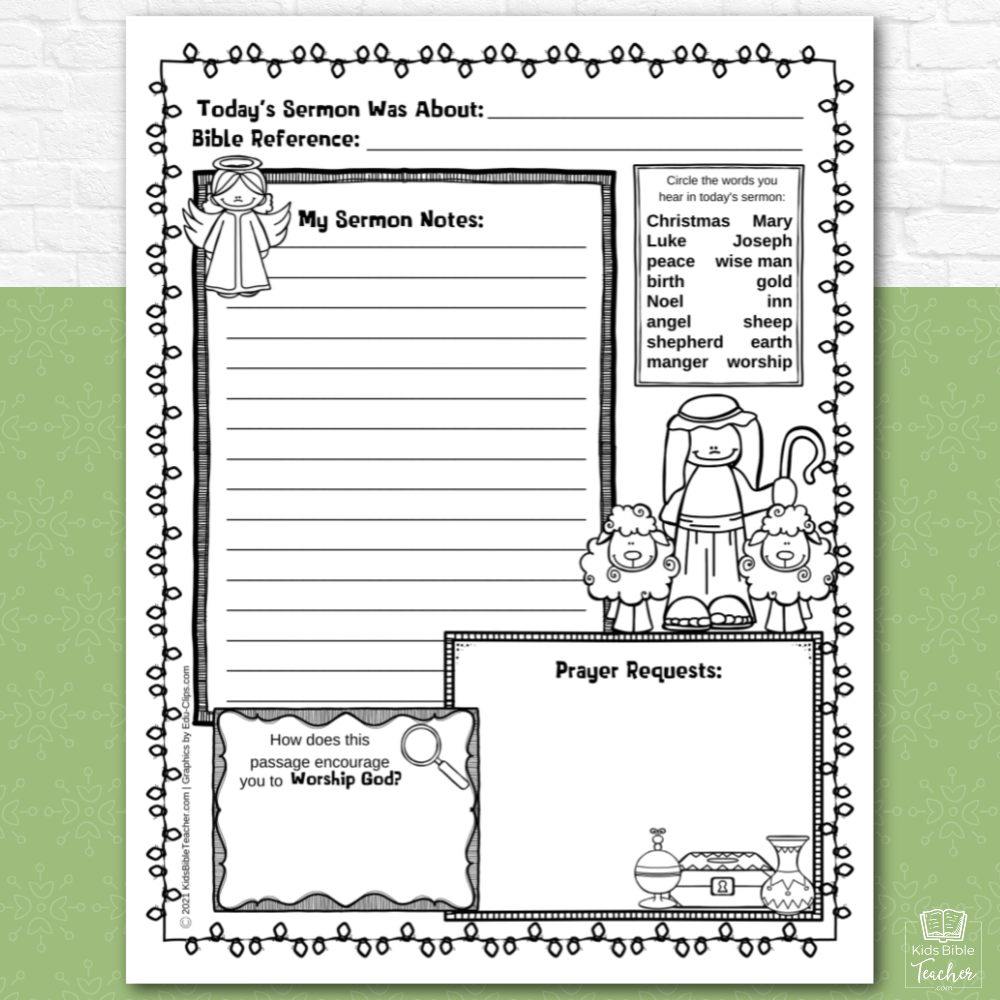 The back of the page includes a place for your kids to write the sermon notes. They can also write down how the passage encourages them to worship God and some prayer requests that they might have.
Finally, a word bank with common Christmas words gives the kids words to listen for in the sermon. How many will your kids hear?
Ushers can hand this Christmas sermon notes page to children as they go into the auditorium. Teachers can give it to children after the Sunday School class. Greeters can give it to families as they come through the church welcome center.
When your someone in your church gives these sermon notes pages to a visiting family, you are saying, "We welcome your family into our service. We care about you and your kids!"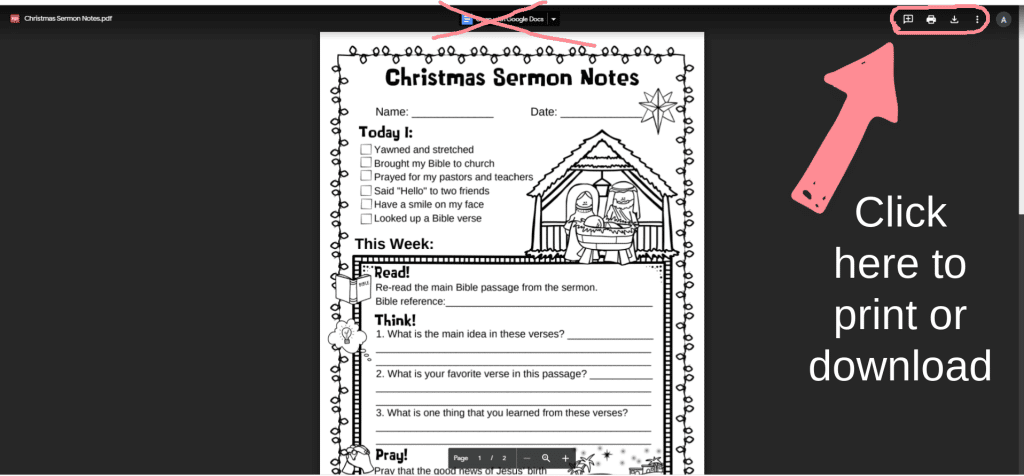 You are welcome to make as many copies of this page as you would like for your immediate family, classroom, club, or church use. You may not distribute the pages outside of your immediate family, classroom, club, or church.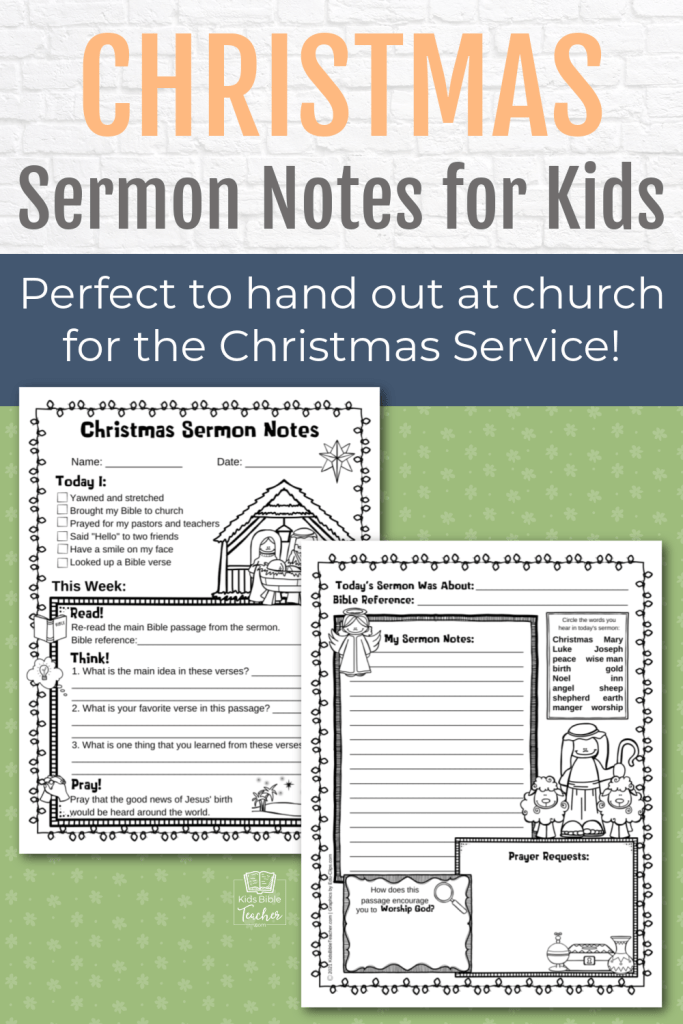 I hope you love these Christmas Sermon Notes Pages! Please comment below if you use them and let me know what you and your kids think of them. I would love to hear from you!
May God bless you!