When I was little, I loved to write "books" – and now my own kids love doing that, too. I think that's why I love this printable creation mini book so much.
Mini books are so much fun! With one printable page, your child can make a complete story with multiple pages that he or she can actually turn – just like a real book!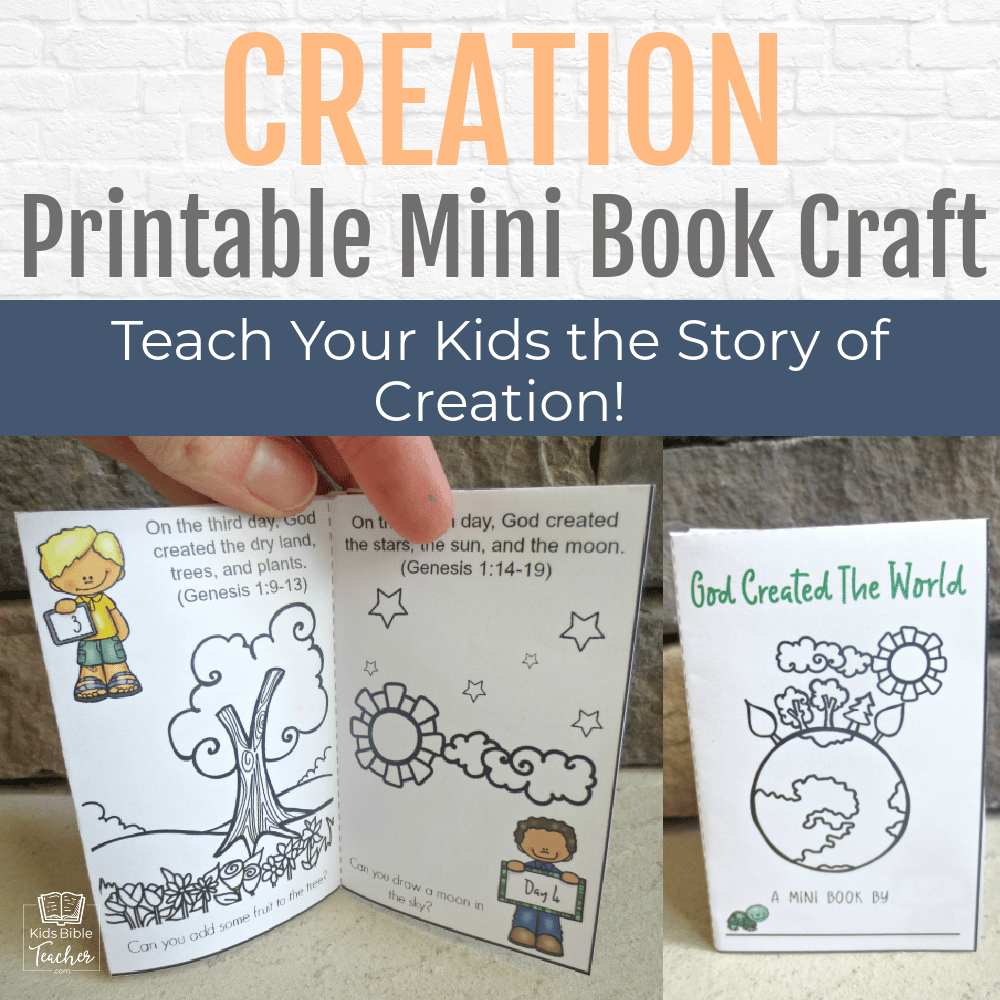 The Creation Printable Mini Book features one day of God's creation on each page, taken from Genesis chapter 1. Each page also features a drawing or coloring activity for little hands to work on.
This craft is a perfect way to teach your children the Creation story. It is easy to use in either a classroom or at home. You can print the page in black and white or color, depending on your needs.





Instructions for the Creation Printable Mini-Book:
1. Print the 1 page printable. (Sign up in the box above to get your copy. The folding instructions are also included in the PDF file).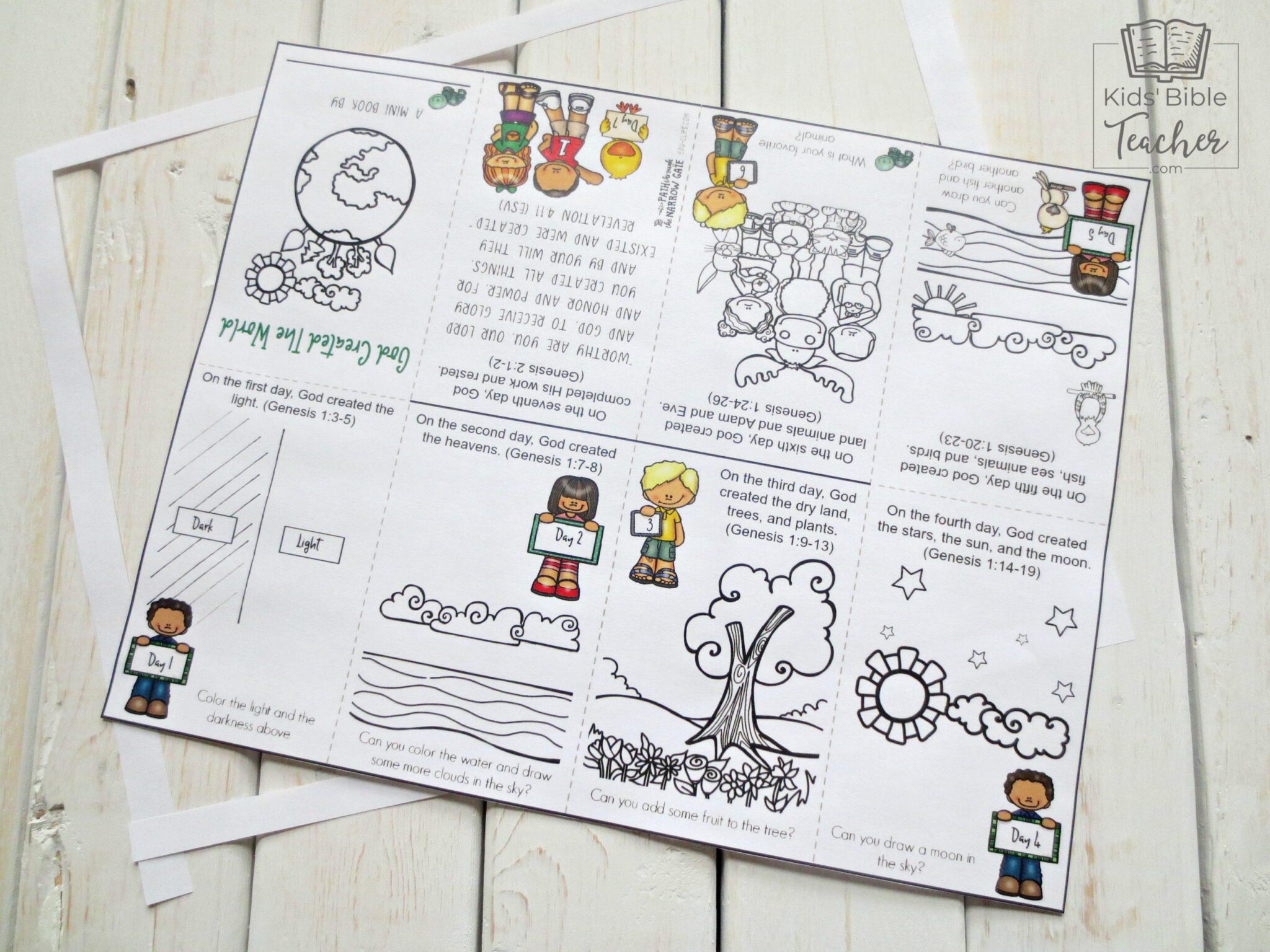 2. Cut the mini book out along the outside black line.
3. Fold the mini book down the vertical center line so that the pictures are on the outside. Unfold.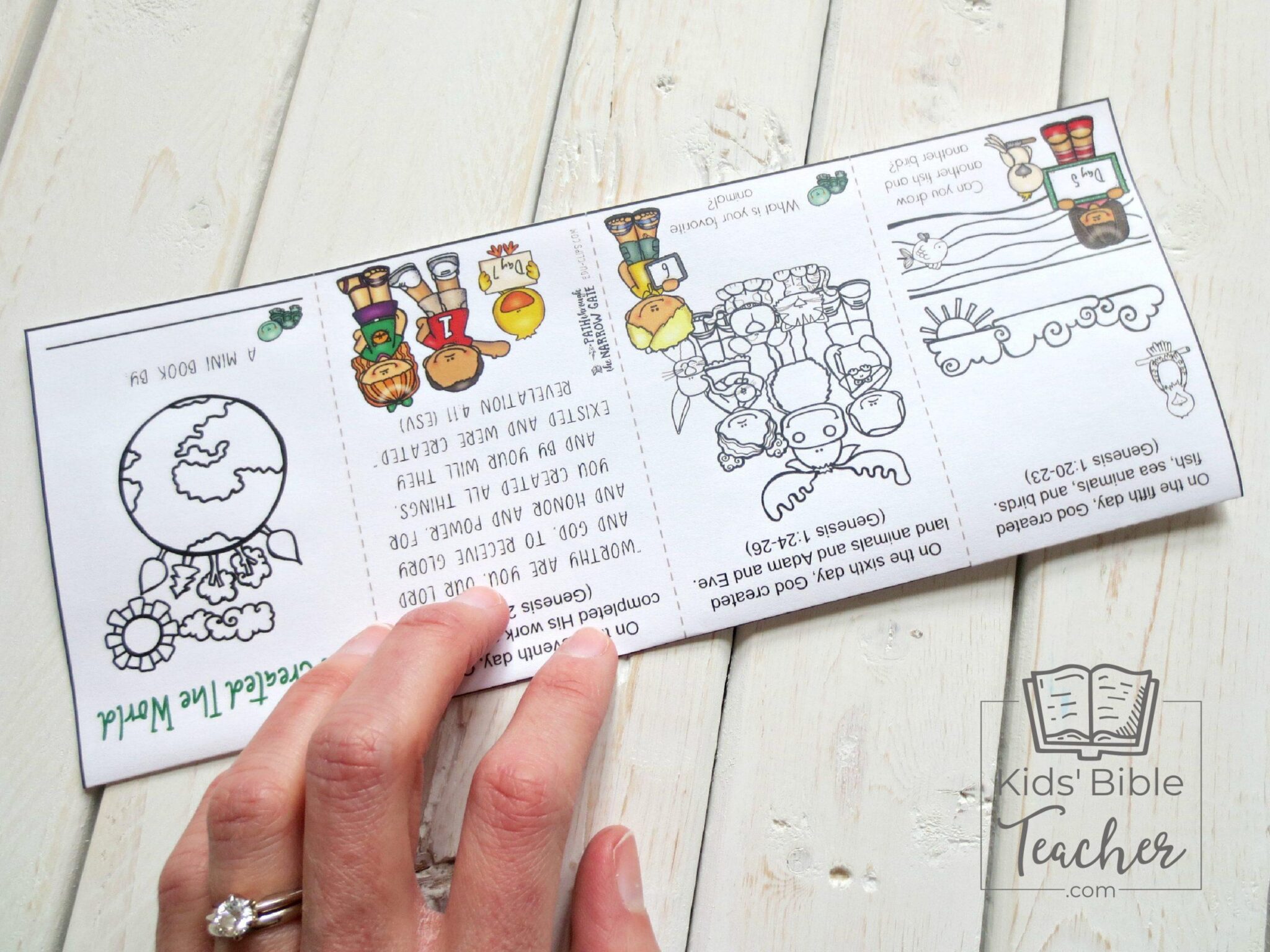 4. Fold the mini book down the horizontal center line so that the pictures are on the outside. Unfold. Fold again so that the pictures are on the inside and unfold, creasing that center line.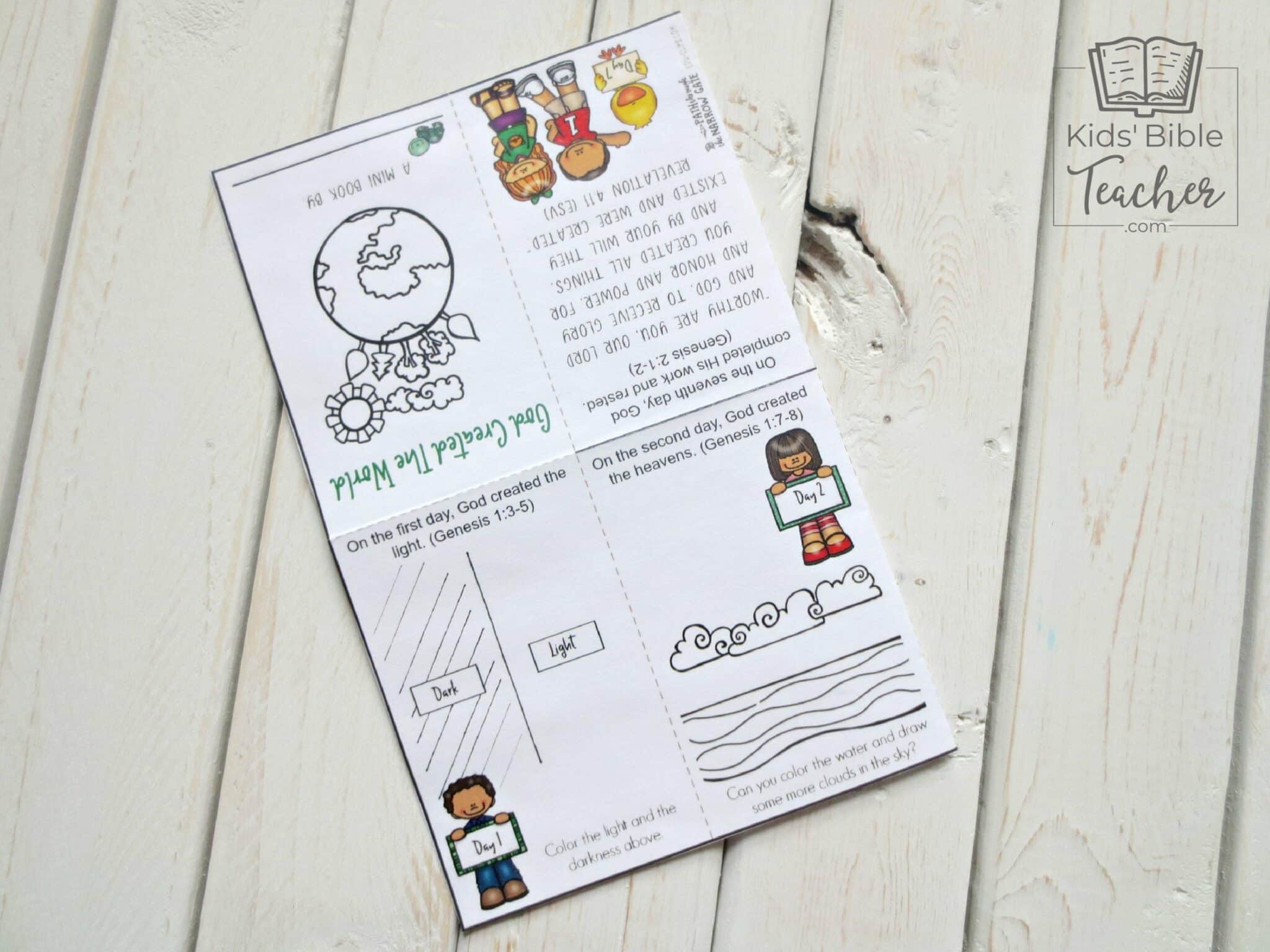 5. Flip the page over so that the blank side is facing up, then fold the edges in toward the center line. Unfold.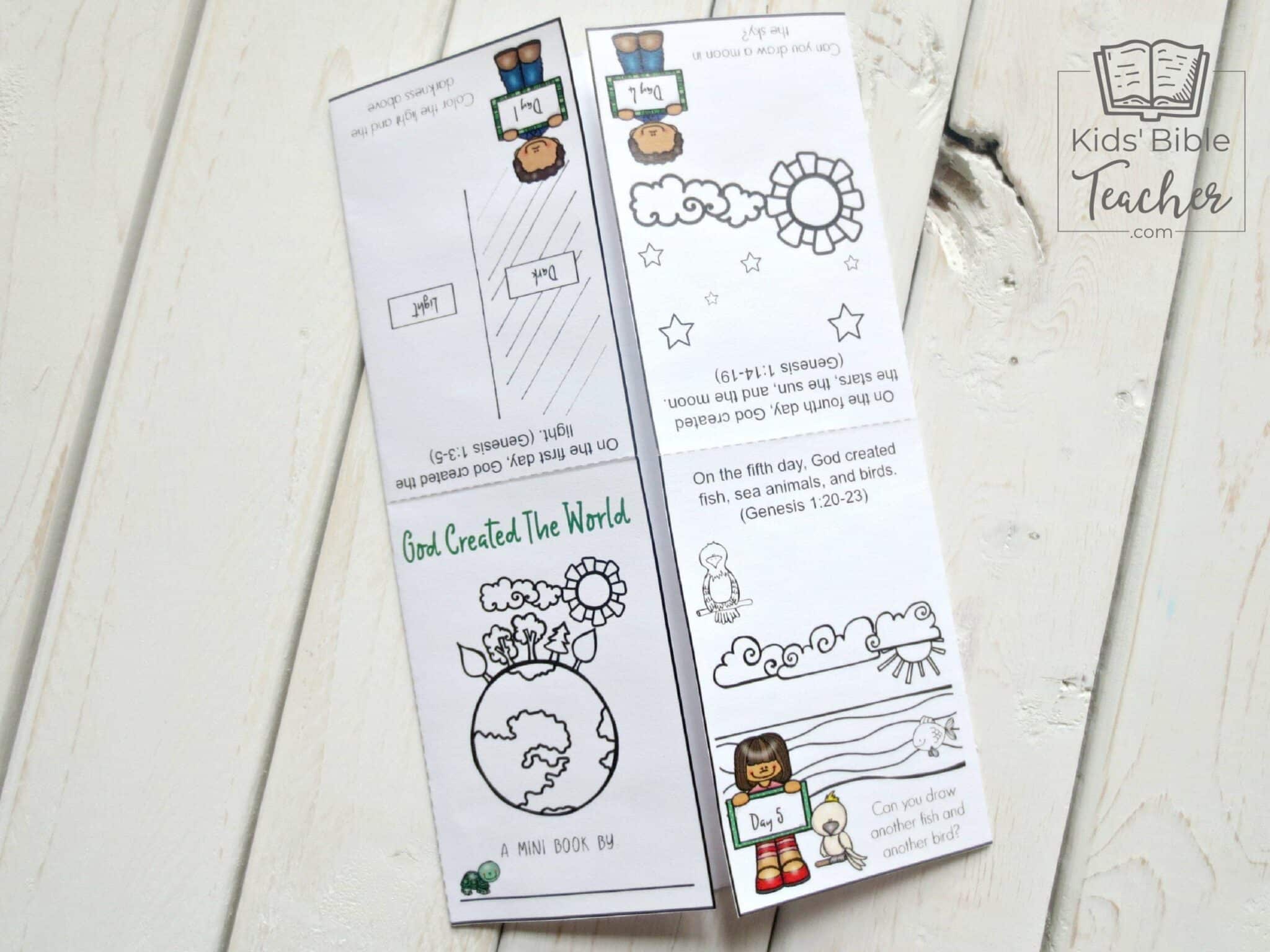 6. Flip the page over so the pictures are facing up and fold in half again. Cut the book (through both sides) at the dark line. Do not cut the dashed line. Unfold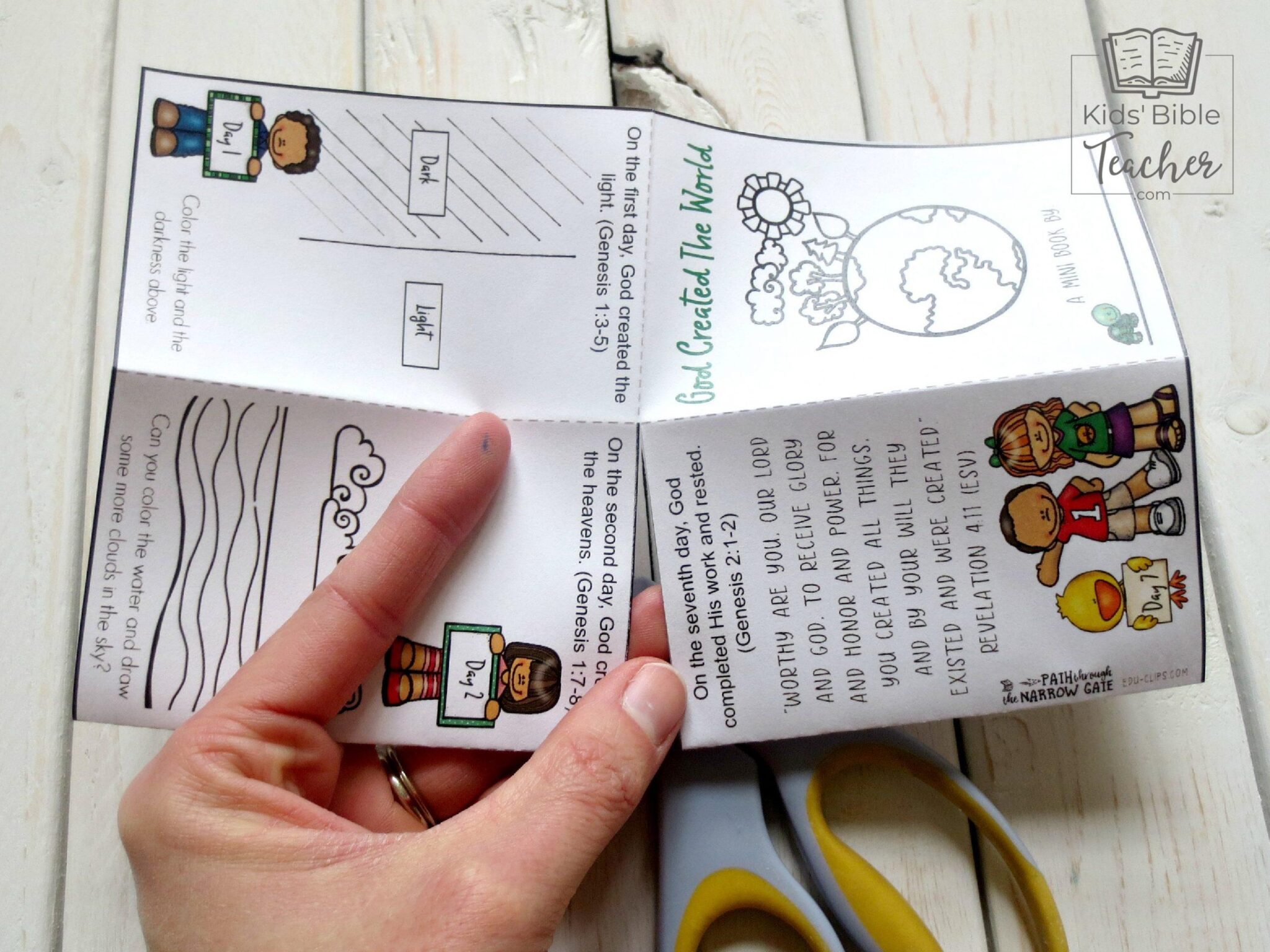 7. Fold along the center line lengthwise again. Push the two ends of the book towards each other, forcing the interior pages to bend away from each other at the center line. Crease the pages.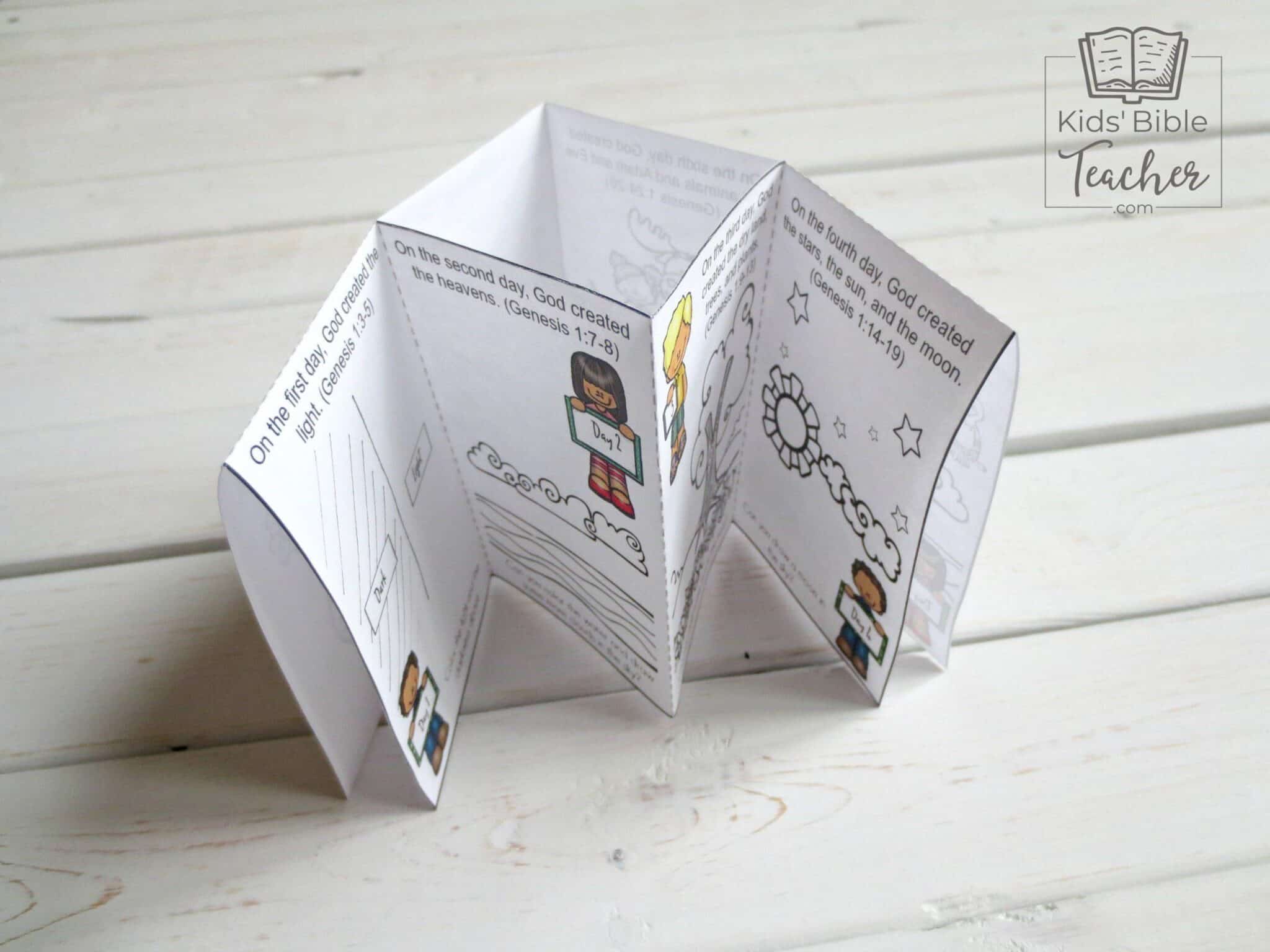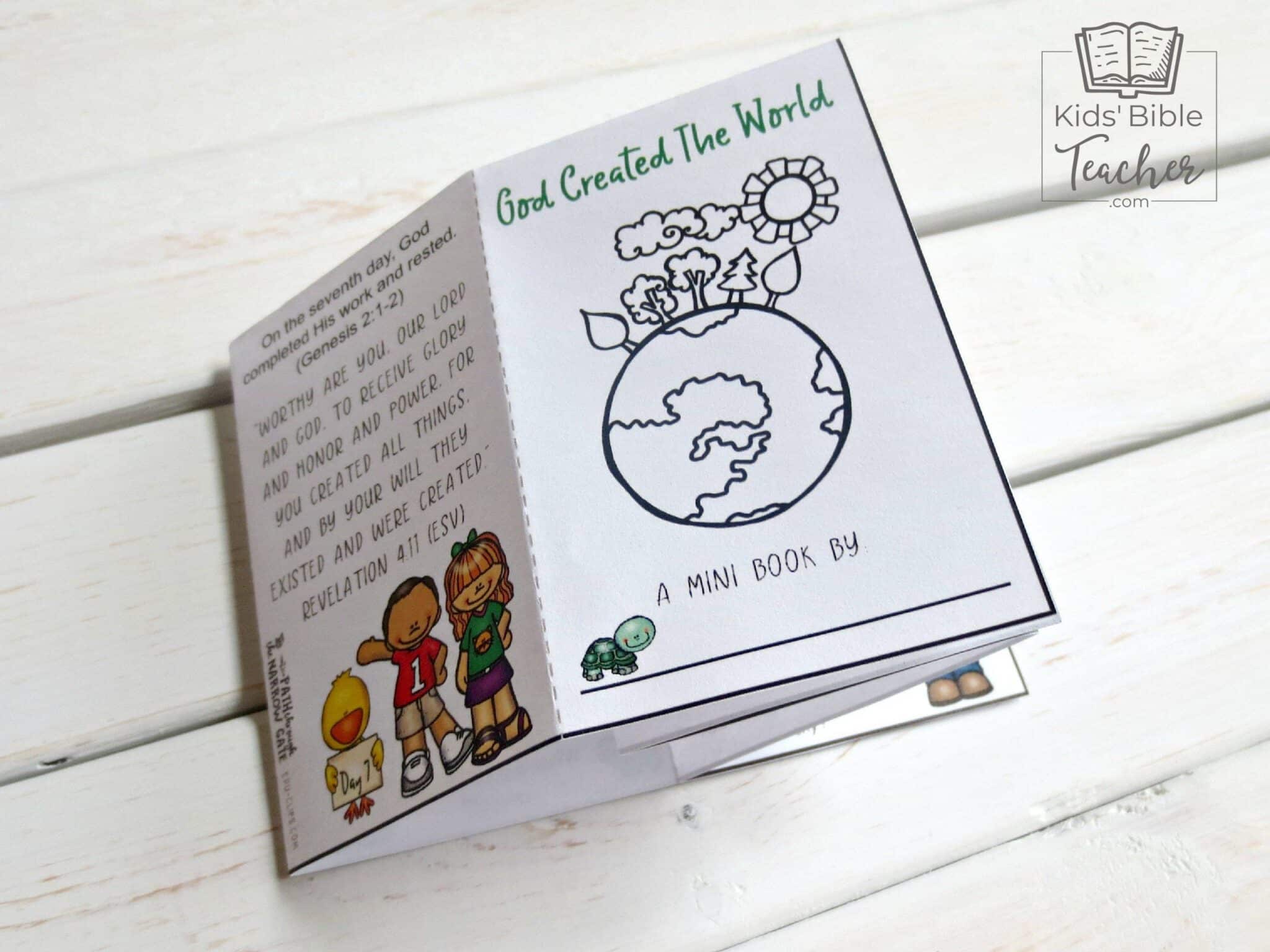 8. Your book should look like the picture above. Finish by folding the back cover over the interior pages. Crease along the spine.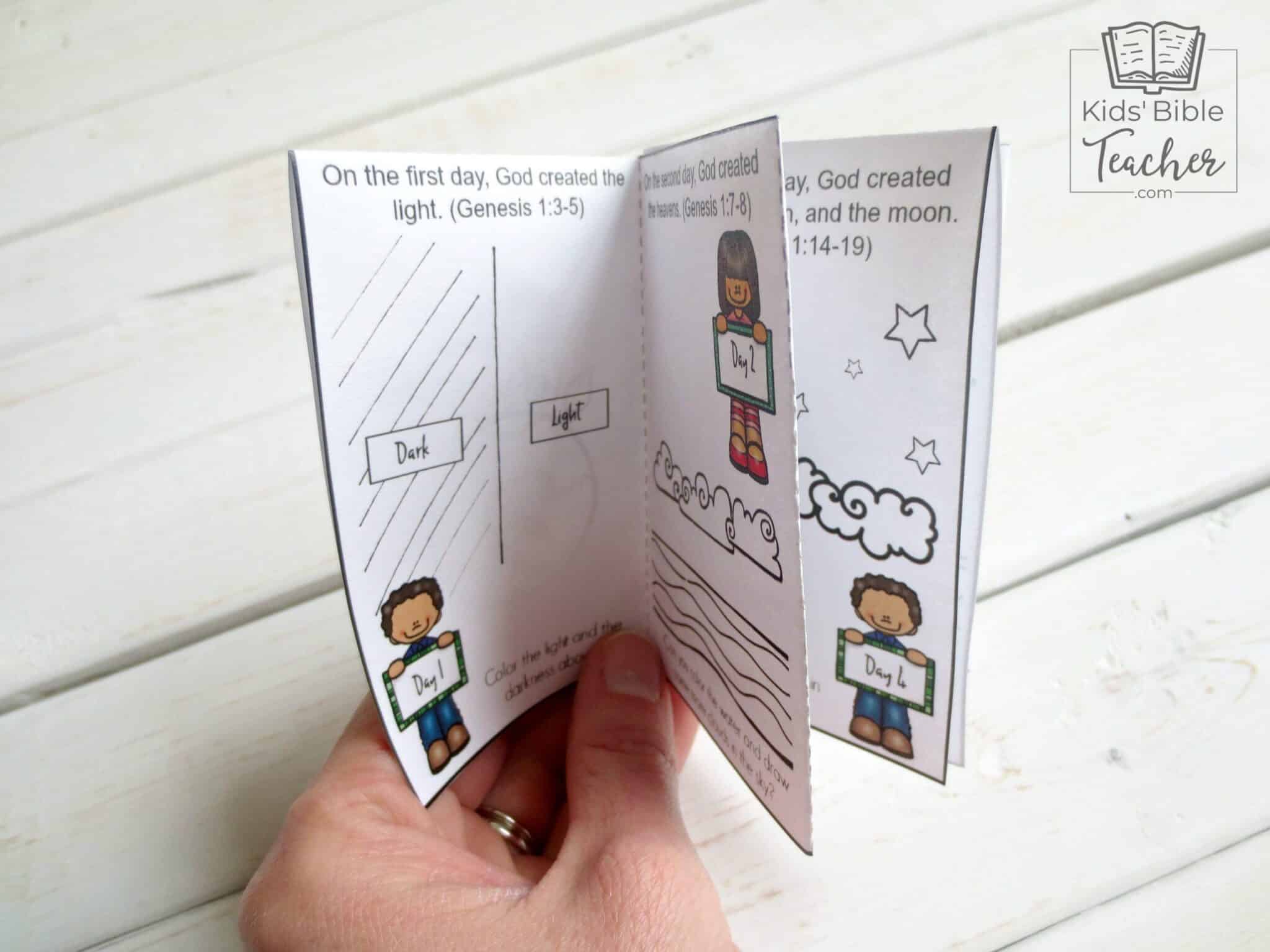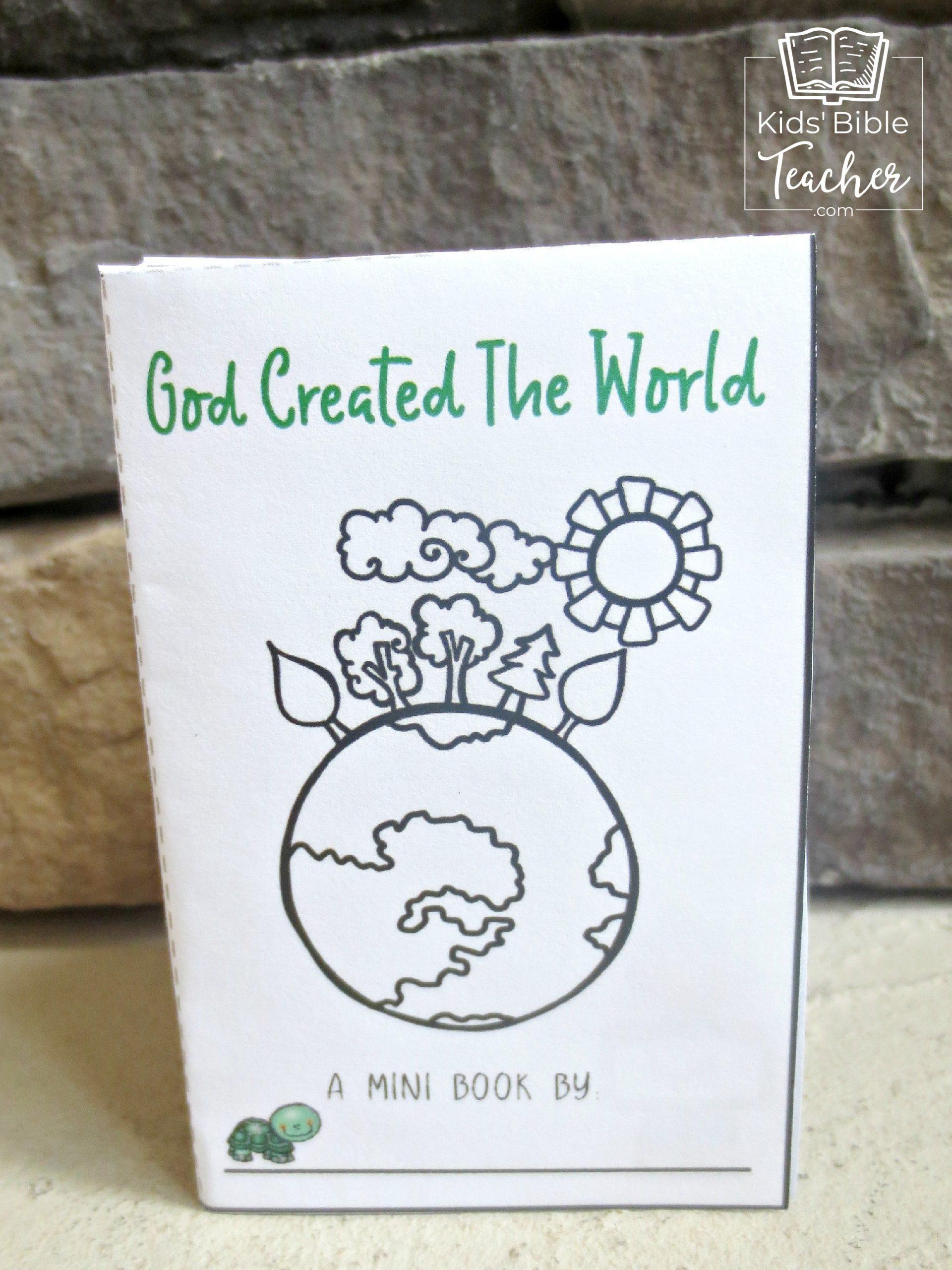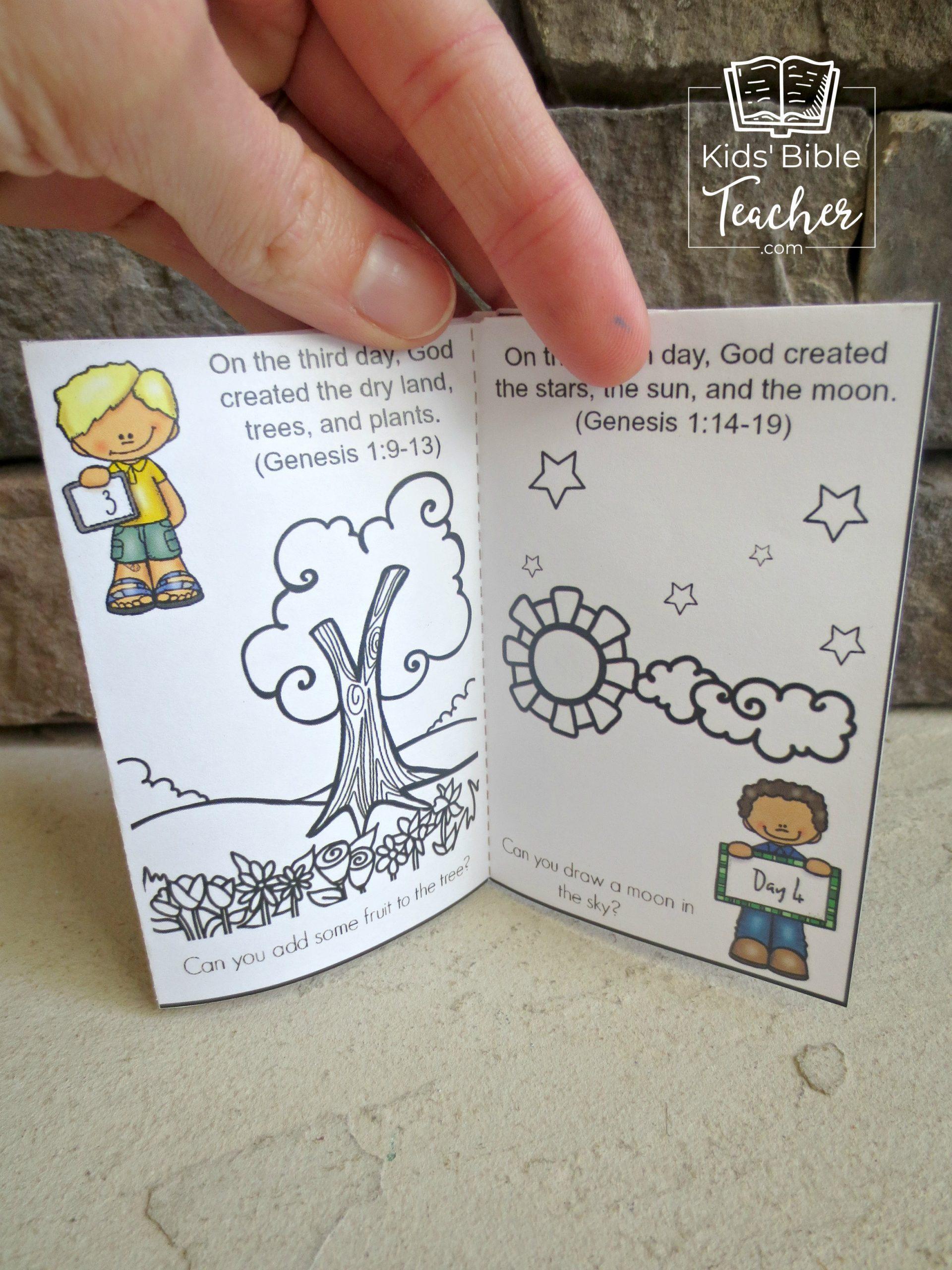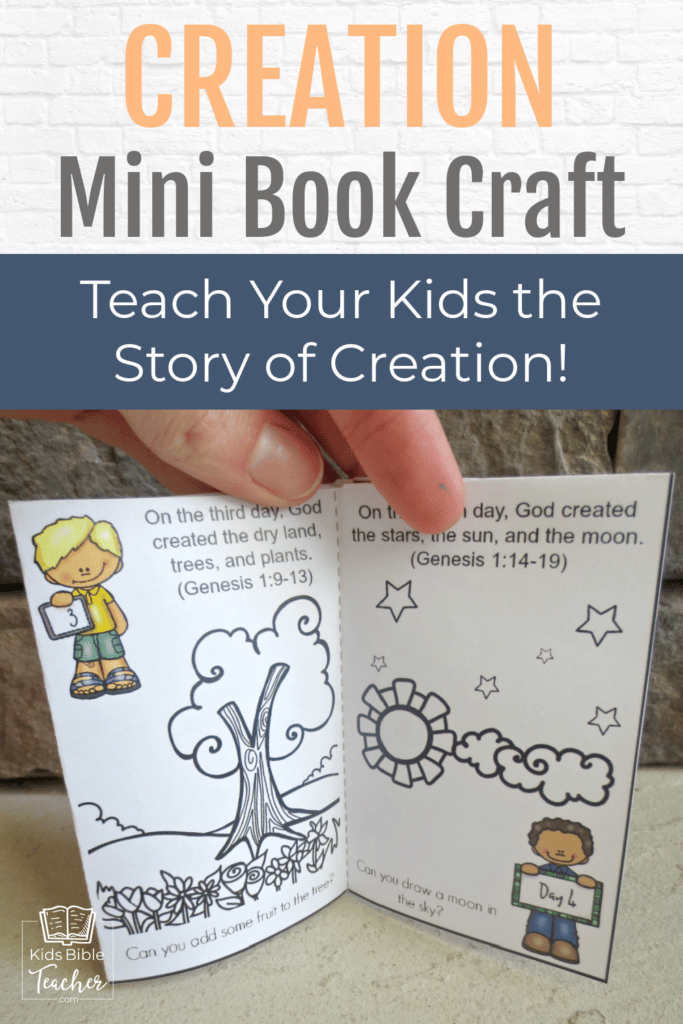 That's it! Now your creation printable mini book is ready for your child to complete.
If you use this project, I would love to hear how you use it. Please scroll down to comment.
May God bless you!