Between chocolate bunnies and fluffy yellow chicks, Easter baskets and hard boiled eggs, it is easy to lose sight of the true meaning of Easter.
But, it doesn't have to be that way!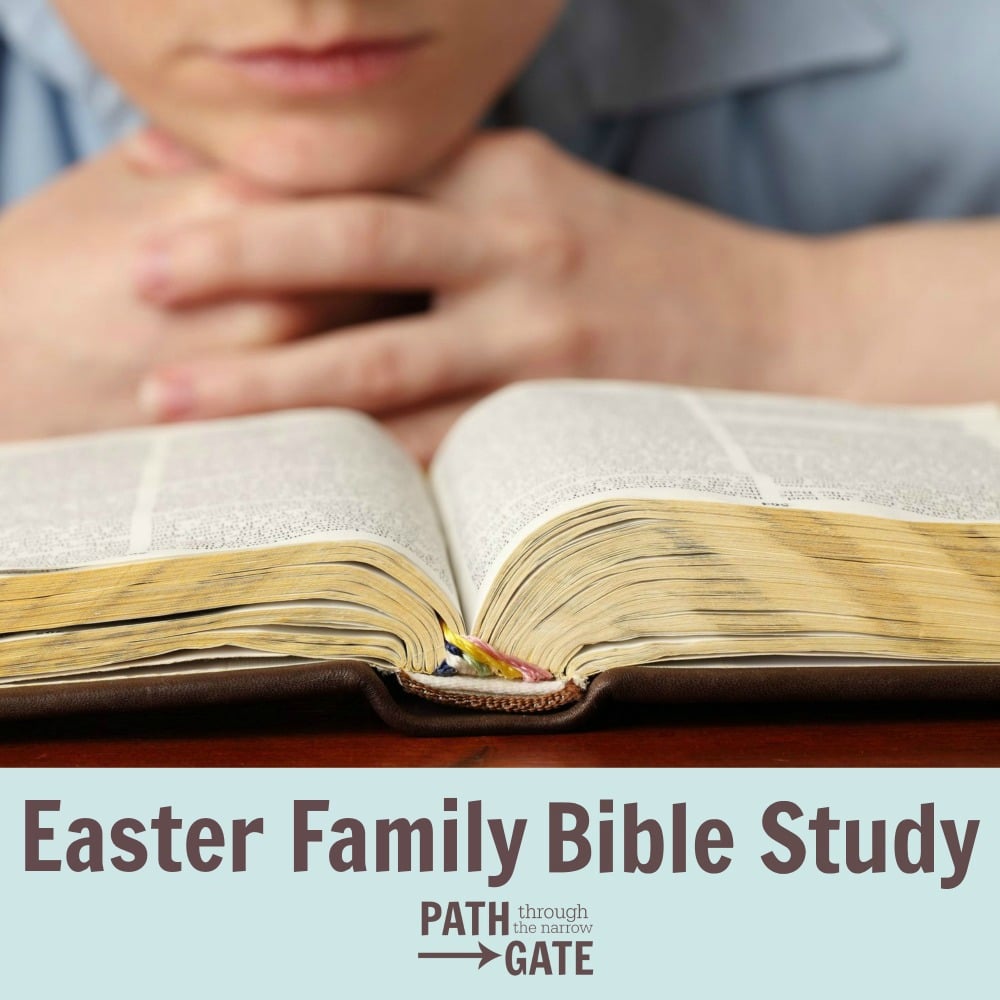 Would you like to take a deeper look at Jesus' death and resurrection with your family this Easter, but don't know where to start?
Exploring the Resurrection: A Family Easter Bible Study is a great place to start!
In this 15 day Bible study, your family will:
Explore what our greatest problem is,
Sit beside Nicodemus as Jesus explains to him how he can get to heaven,
Discover why Jesus is the Good Shepherd,
Study the symbolism behind Jesus' washing of the disciples' feet,
Take a closer look at why Jesus allowed Judas to betray Him,
See how Jesus fulfilled prophecy, and
Experience Jesus' resurrection story with Mary Magdalene.
Each lesson in this Bible study focuses on a brief Scripture passage, followed by questions to help you discuss the passage. This Bible study is perfect for family Bible time or for independent study for older children.
Click the link below to download the PDF.
If you love this resource, please be sure to sign up for Path Through the Narrow Gate's email newsletter so that you can access future Bible studies as well. Don't keep this Bible study to yourself! Share it with your friends via Facebook, Pinterest, or whatever social media you prefer. Simply click on the share bar at the top of this post.