Can we talk candidly for a moment about family devotions?
Honestly, I don't know of any other topic that can make Christian parents feel like failures as quickly as the topic of family devotions.
Because we have ALL failed time and time again in this area.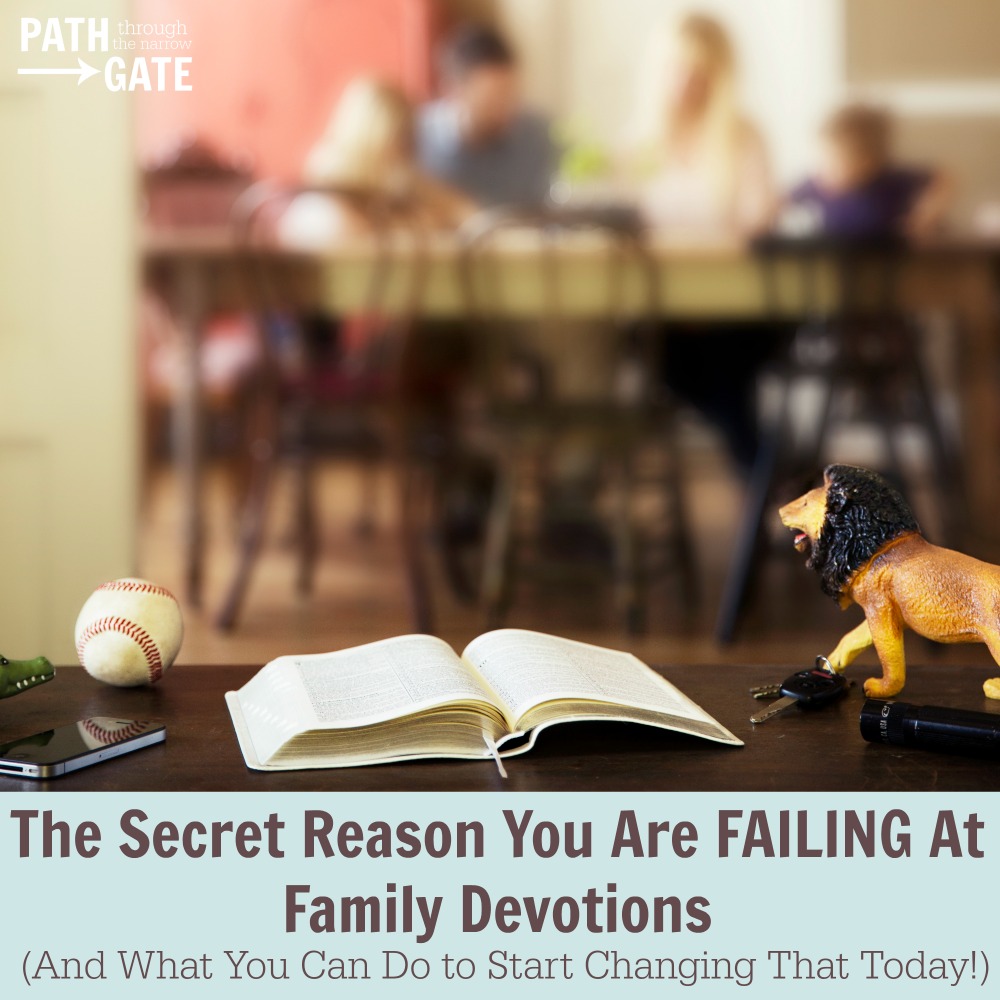 If you are a Christian parent, you know that teaching your kids about the God of the Bible is the most important thing that you can do in your parenting.
There's no question about this.
But yet, many times our mornings are too hectic to possibly squeeze in a couple of minutes of Bible time. Many nights go by when we are just too exhausted from our busy days to put in the emotional, mental, and physical energy to pull the Bible off the shelf and share God's truths with our children.
And, far too often, these Bible-less days and nights turn into weeks, months, and even years.
Others of us have grown up in families that did not study God's Word together. We don't know where to start with family devotions. The whole thing seems completely overwhelming.
Others of us are trying to instruct our children but are struggling to find solidly Biblical resources that will keep our 5 year old entertained and our 12 year old interested.
Others have become discouraged from studying God's Word when our kids were less than enthusiastic and our spouses were less than supportive.
If you have experienced any of these frustrations, allow me to assure you that I am right there with you.
Sometimes it feels like the moment we try to teach our children God's truths, Satan unleashes every obstacle he can think of.
And, should we be surprised by that?
Of course not!
Because, here's the truth:
When those Bible-less days are flying by and we neglect to intentionally teach our kids from the Bible, Satan has us right where he wants us.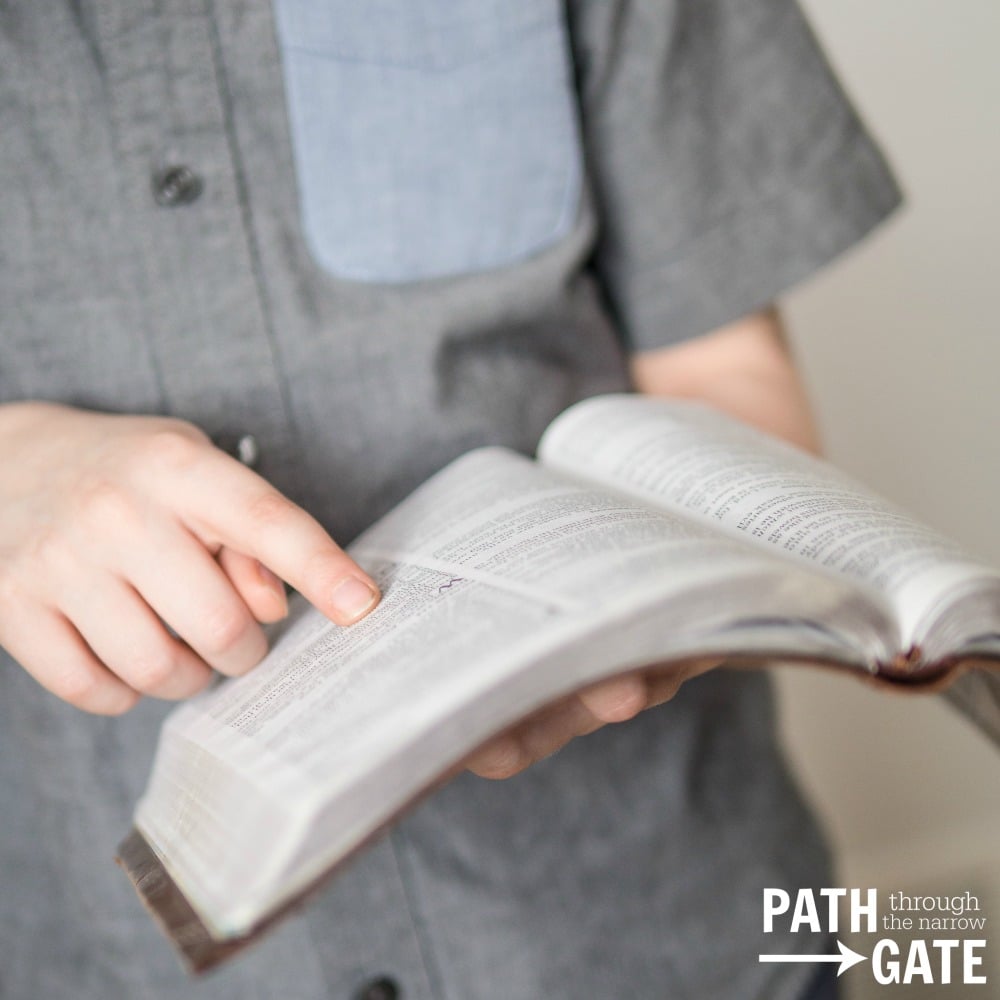 We have our faith, but we aren't passing it on to our kids – and Satan is thrilled.
On the other hand, Satan is truly threatened when Christian families start studying God's Word together. So, Satan will make it as difficult as possible.
But, here's the thing:
If I were to die tomorrow, I would want to know that I had spent the few days of my life teaching my kids about the most amazing, earth-shattering, and eternally important story ever written- The story of God's redemption of His people. Nothing else on my to-do list compares to that!
And, as much as Satan wants to convince us otherwise, teaching our kids from God's Word is really not that difficult.
What would the benefits be to YOUR family if you were able to routinely spend time together in God's Word?
How would your children's lives be changed by hearing about God's love and plan of salvation over and over again … from you?
How would your relationship with your children and your spouse improve if you were regularly seeking to grow in your faith together?
How would your family values, priorities, and schedules change if you were truly seeking God?
What if you were able to confidently and consistently teach your children God's truths?
And, what might your life and the lives of your children look like if you don't make the Bible a priority in your home?
The First Step:
Here's the first step to making family Bible study a priority in your home today: Pray.
Pray and ask God to make teaching His Word to your kids the highest priority in your life.
Pray and ask God to change the hearts and attitudes of the people in your family who are resistant to family Bible study.
Pray and ask God to convict you of the areas of your life that are keeping you too busy and too distracted to be able to focus on family devotions.
Pray and ask God for wisdom to help you make family Bible study a reality in your home and family.
Will you commit to praying for these things today?
If you are struggling to make family devotions a reality in your home, I want you to know that you are not alone!
Family devotions don't have to be time consuming, difficult, or boring. The new family Bible study, Wisdom Talks: Discussing God's Wisdom for Everyday Life is a great way to introduce your kids to the importance of the Bible for every aspect of their lives. This Bible study is an amazing resource – and I am offering it for free! Click here to find out more about this phenomenal offer.
May God bless you!