Father's Day is almost here! Help your kids show their dad how much they appreciate him with these printable Father's Day Cards.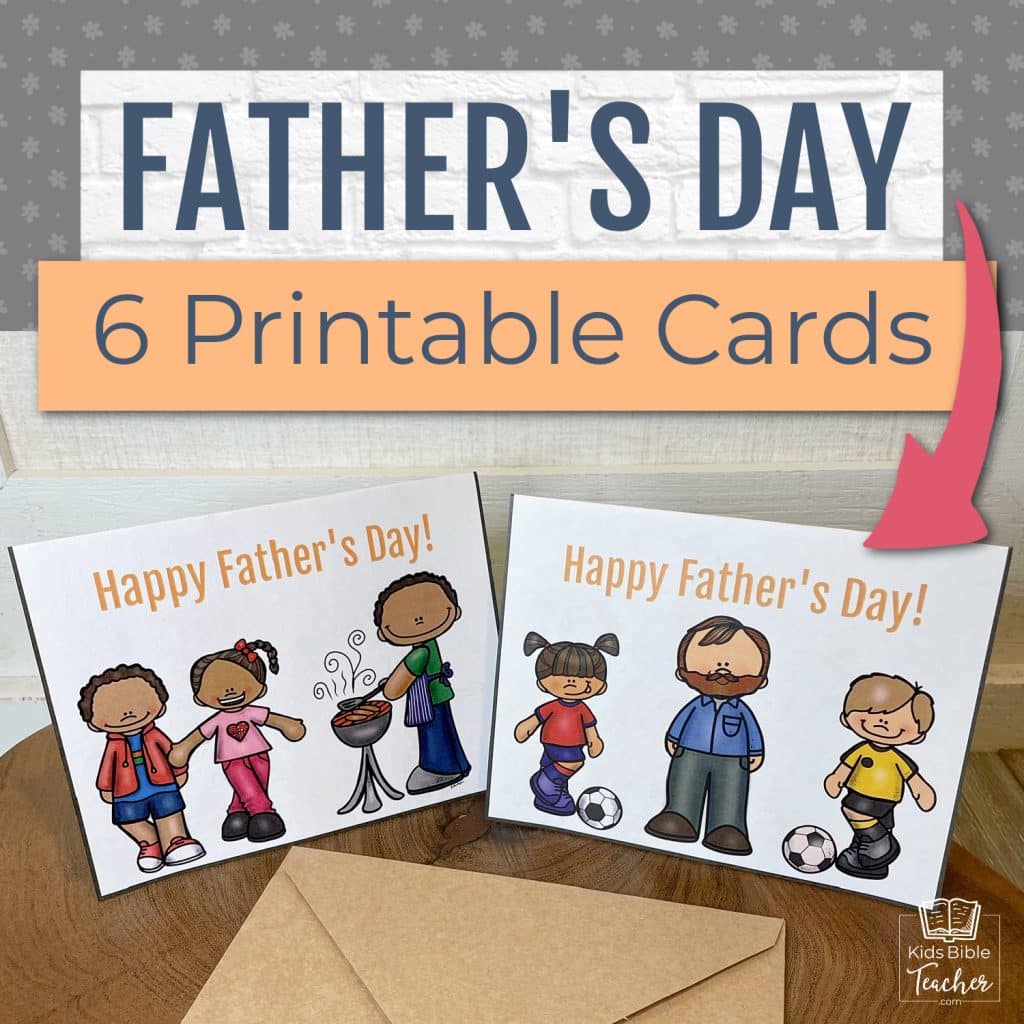 This printable Father's Day Card is simple to cut out and color and makes a gift that dads will cherish for many years.
These cards can be printed in full color or black and white outline for kids to color their own.
The front of each card features the words, "Fathers are a gift from God" or "Happy Fathers Day."
The insides of the card say things such as, "I'm so glad God gave me you! Happy Father's Day" or "I love going on adventures with you!"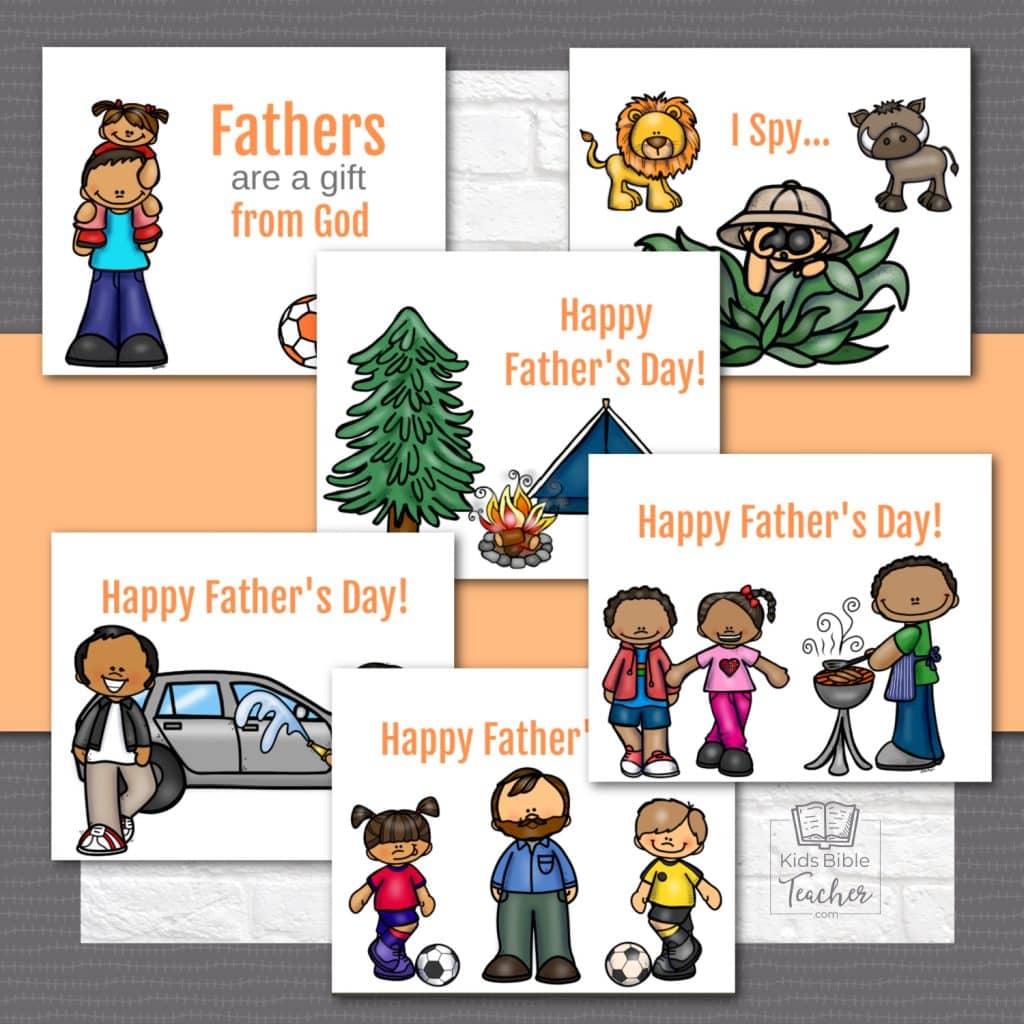 Instructions for the Printable Father's Day Cards:
1. Download and / or open the printable cards file. (You can get the file here!)
2. Print the cards. If you have the option of printing double sided on your printer, choose that option and choose "Flip on Long Edge." Otherwise, if you have a home printer like mine, you will have to print the front page, flip the page over, and print the other side. You may need to experiment so that you know which way your printer pulls the pages through.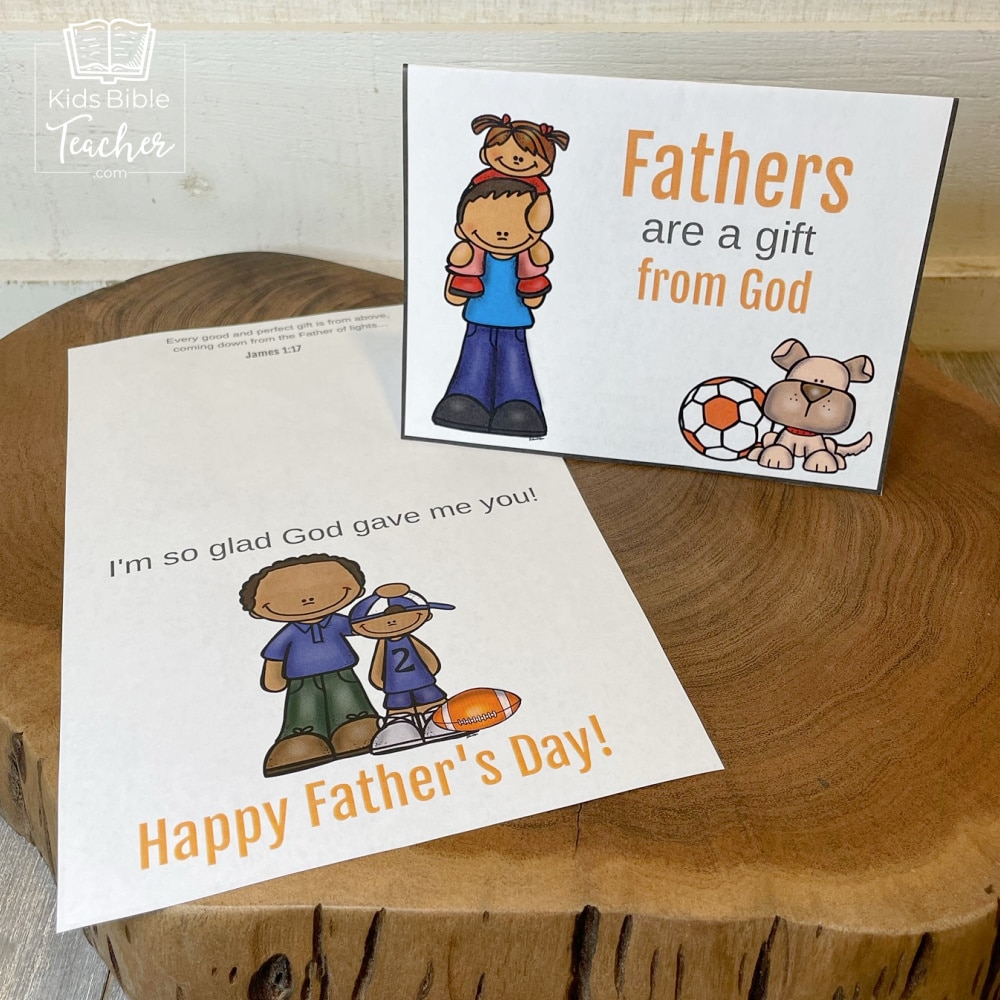 3. Cut the card out along the thick black line on the front of the card. Then, if you printed the card in black and white outline, color the card as desired.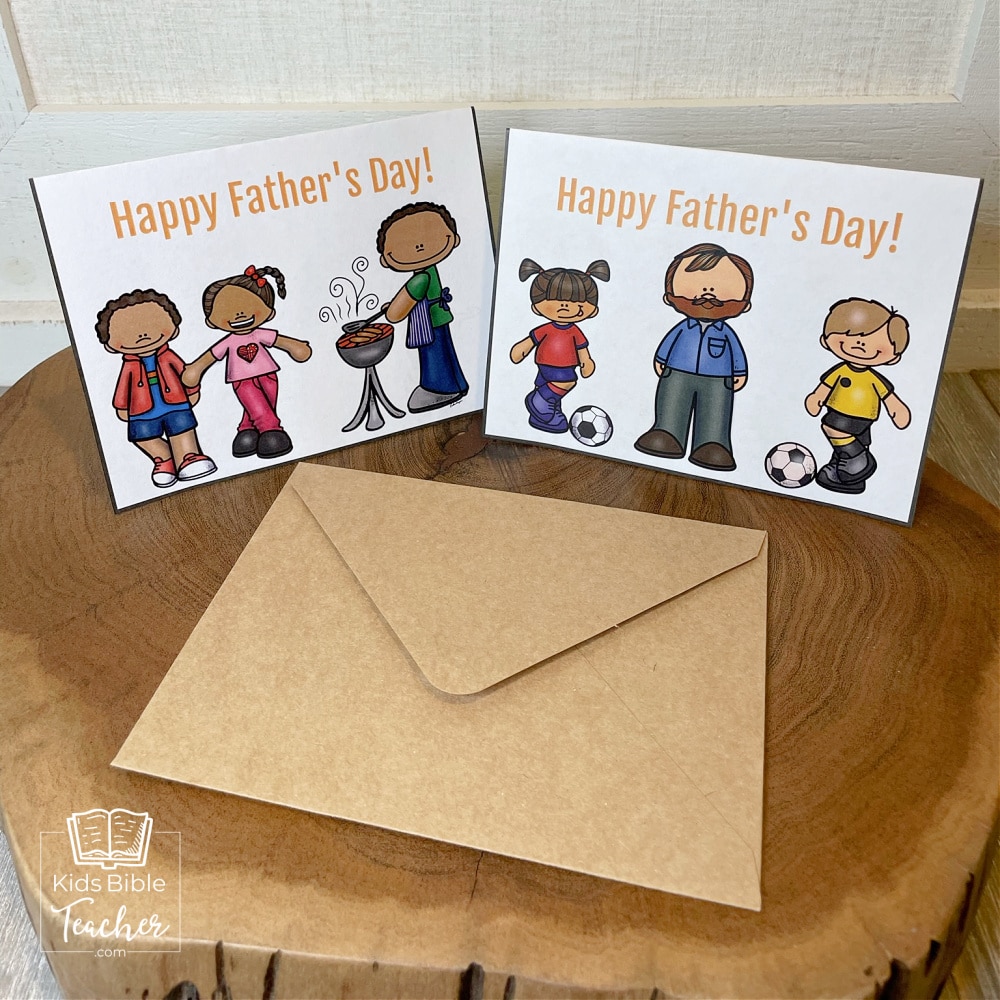 4. Fold the card in half, so that the front is on the outside. You are done!
These cards fit into standard 4.3 inch by 5.75 inch (10.9 cm by 14.6 cm) envelopes.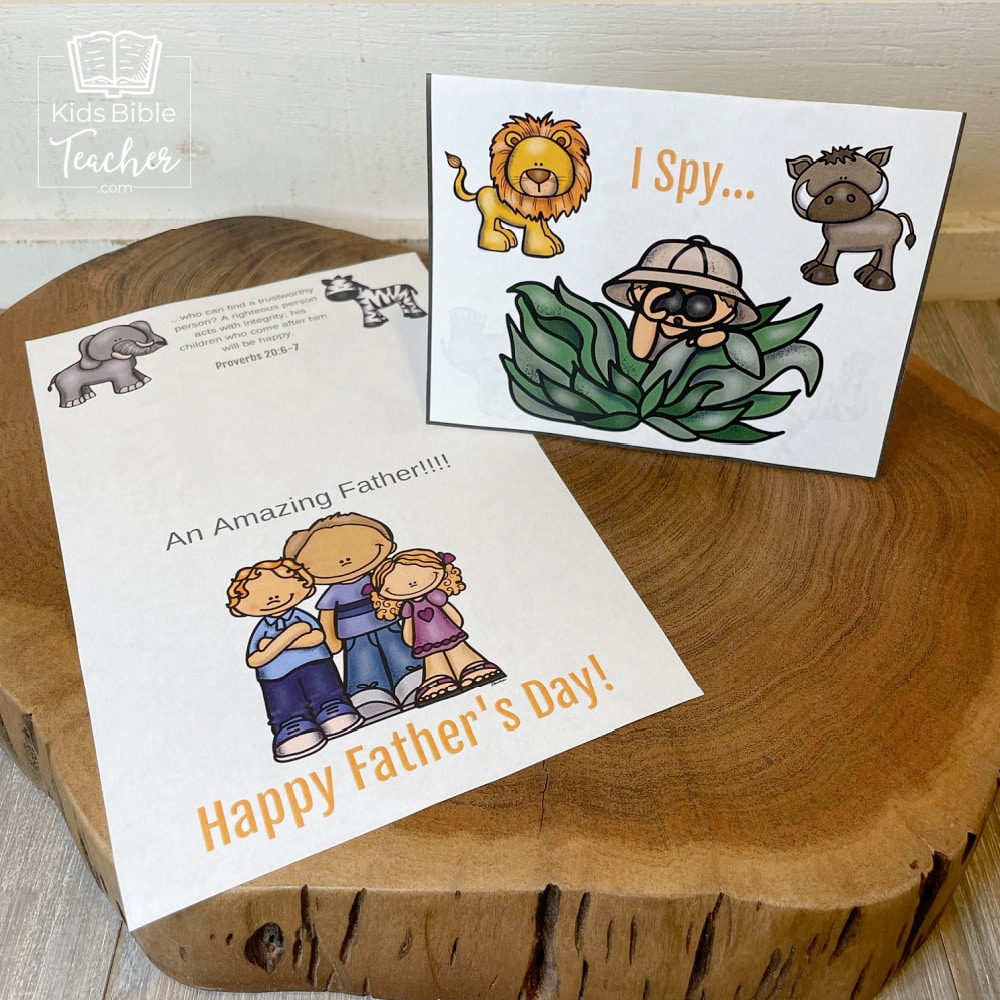 These printable father's day cards are a lovely way for kids to thank their dads and remind their dads of how much they appreciate them.
There are 6 different cards in this file, so that your students can choose their favorite card to give to their dads. There are also cards that are appropriate for any man – father, step father, foster father, grandpa, uncle, or teacher.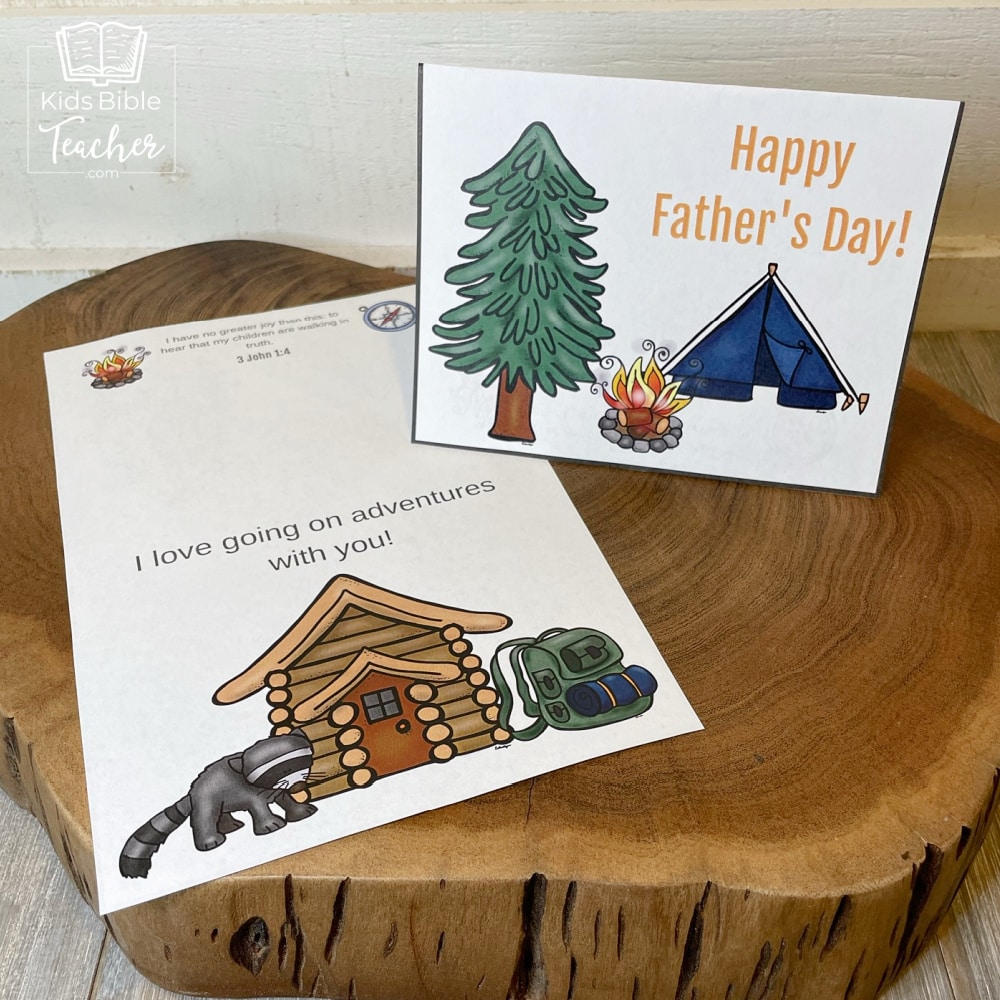 The cards come in CSB, ESV, KJV, NASB, NIV, and NKJV Bible versions – pick the version most familiar to your kids!

If you will use these cards, I would love to hear how you plan to use them. Please scroll down to comment.
May God bless you!