Do your kids love to eat? I bet they do! Here's an activity page to help get your kids talking about food in the Bible.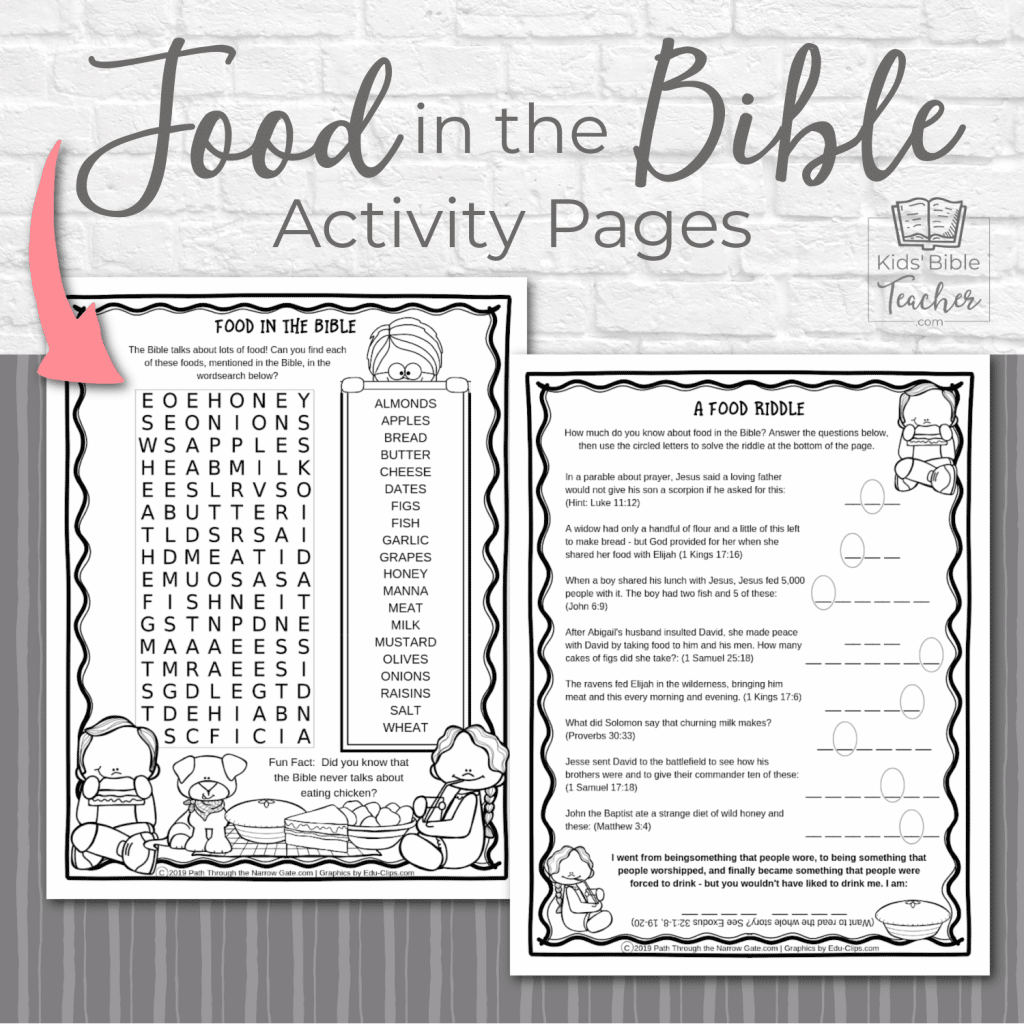 Your kids will love exploring what foods people ate in the Bible times as they complete this fun food word search. Each food item that they will be looking for in the word search is mentioned in the Bible.
(Plus, a fun fact about a common food that is NOT mentioned in the Bible.)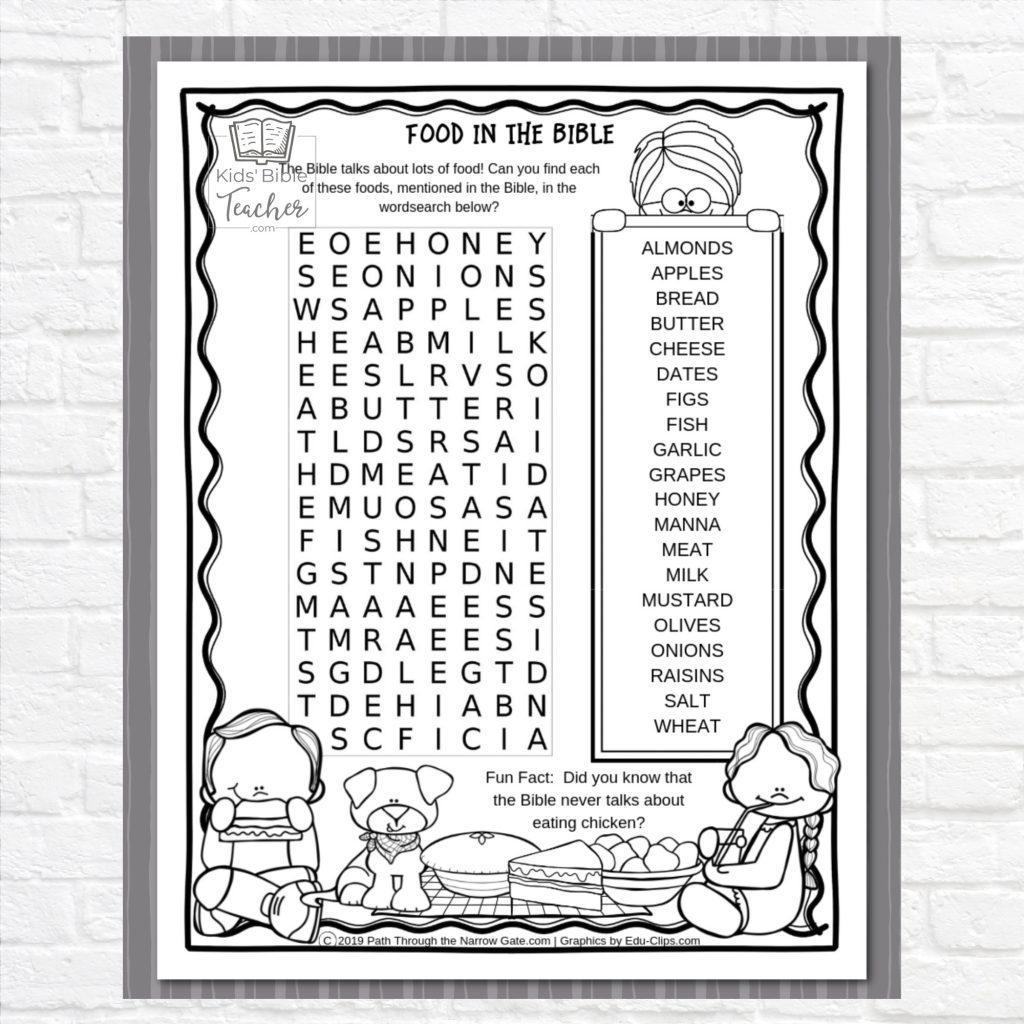 Download the Food in the Bible Activity Pages
If your kids are older, challenge them with this food riddle:
I went from being something that people wore, to being something that people worshipped, and finally became something that people were forced to drink
The Food Riddle Activity Page includes other food related questions, each with a reference if your kids get stuck. Once they answer all of the questions correctly, they can used the circled letters to solve the riddle above.
Download the Food in the Bible Activity Pages
Whether you need a last minute Sunday School time fillers, want to welcome kids into your church service by including an insert in a bulletin, looking for a way to keep kids entertained during a potluck dinner, or looking for creative ways to teach your kids from the Bible at home, these activity pages are perfect! Give them a try today!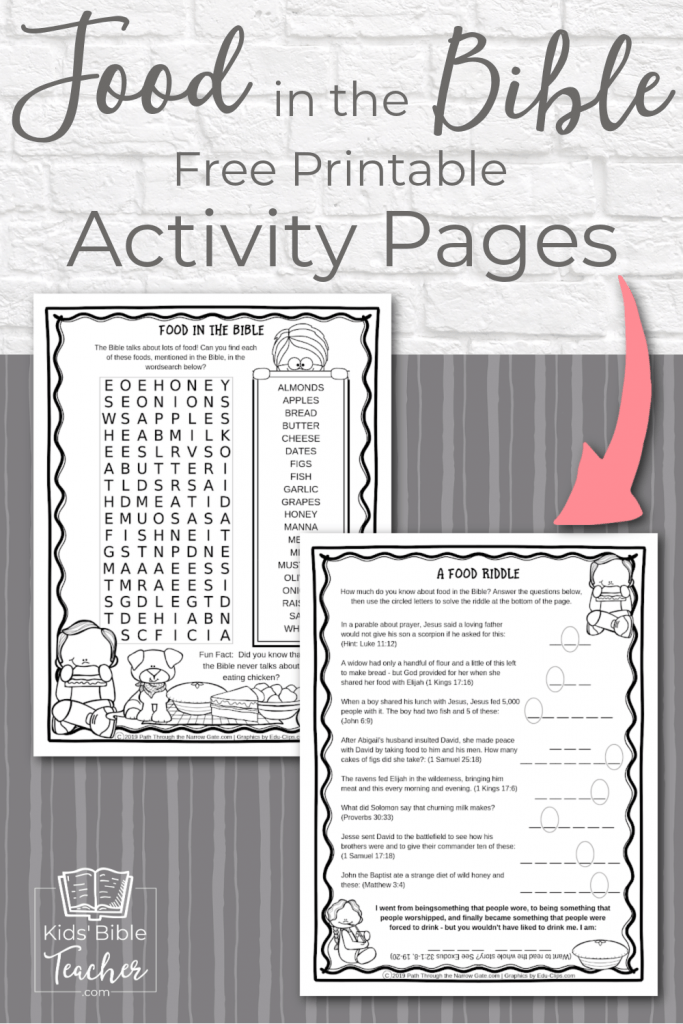 If you do use these, I would love to hear how it goes! Please scroll down to leave a comment.
May God bless you!