Looking for a great way to share God's love? These printable God's Love Bible Verse Cards are a perfect way to remind someone of God's love today!
Materials Needed:
Free Printable Love Notes (You can find the links at the bottom of this post)
Scissors or paper cutter
A2 Envelopes (4.3 in X 5.75 in or 10.9 cm X 14.6 cm) (if desired)
Crayons or markers (if desired)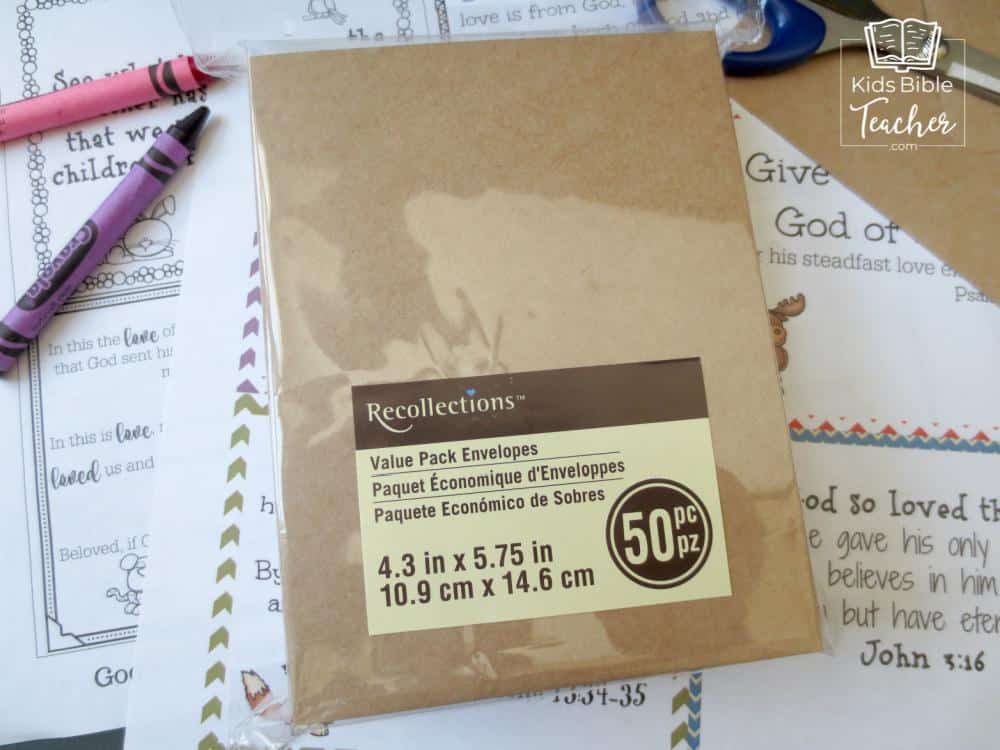 Directions:
Print off the love notes. Cut them out. Use them as desired.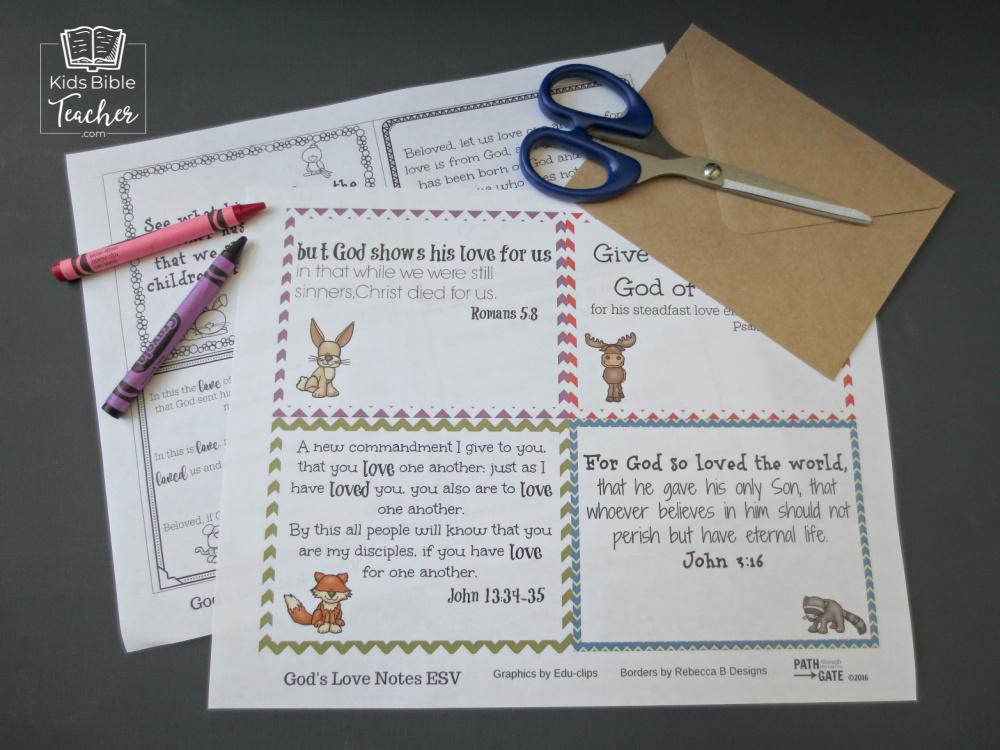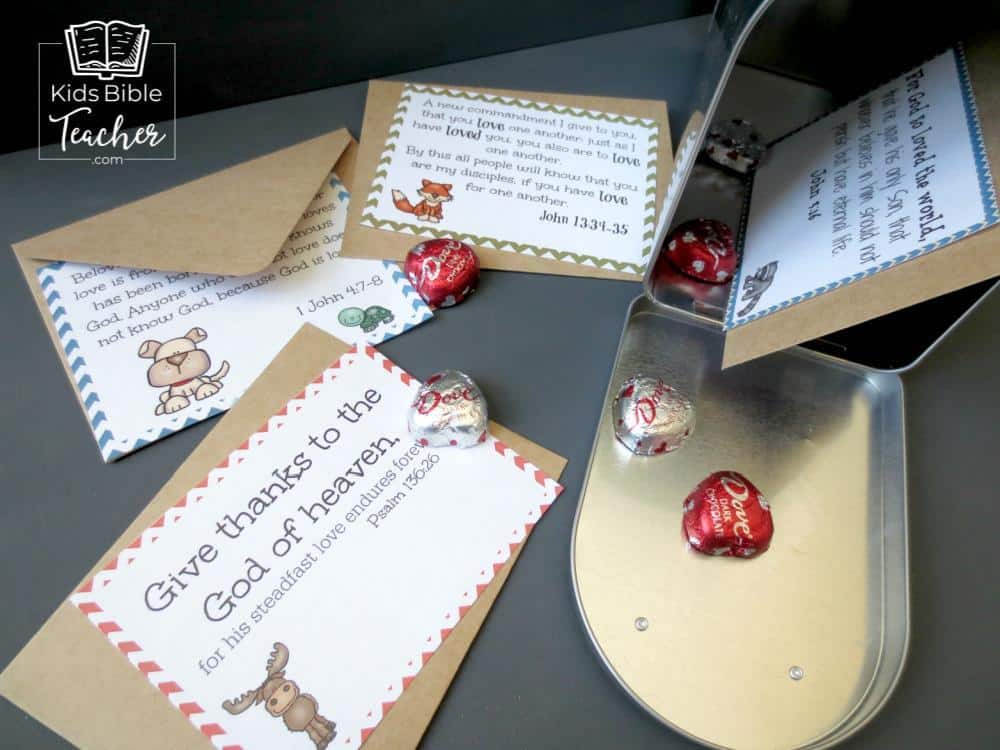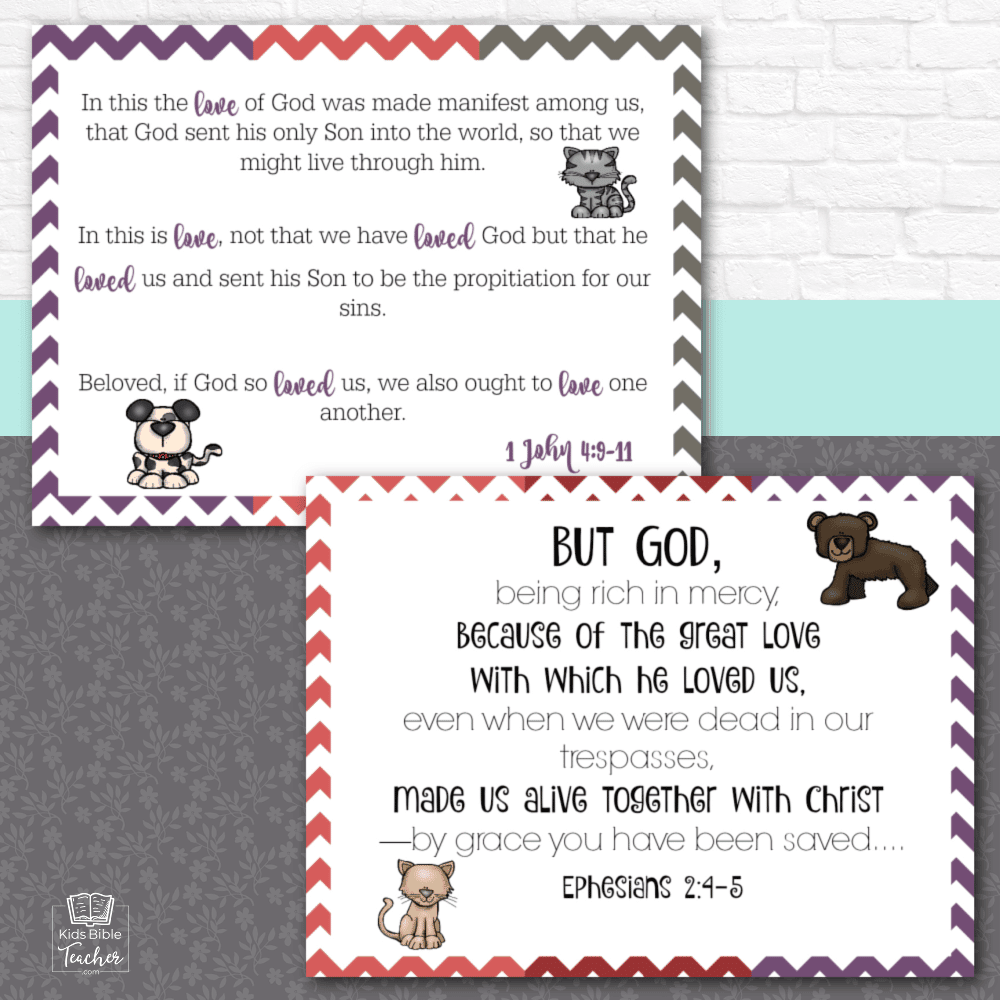 These love notes are perfect for Valentine's Day or any day. Here are some ideas:
Slip a small piece of candy or bookmark in with the note, or tape the note to a new pencil or box of crayons.
Place a note in a special mailbox for a child to find.
Hide the notes around the house one day, then give your child clues of where to find them.
Slip them under a child's pillow at night for them to find the next morning.
Send them to a Compassion Sponsored Child overseas.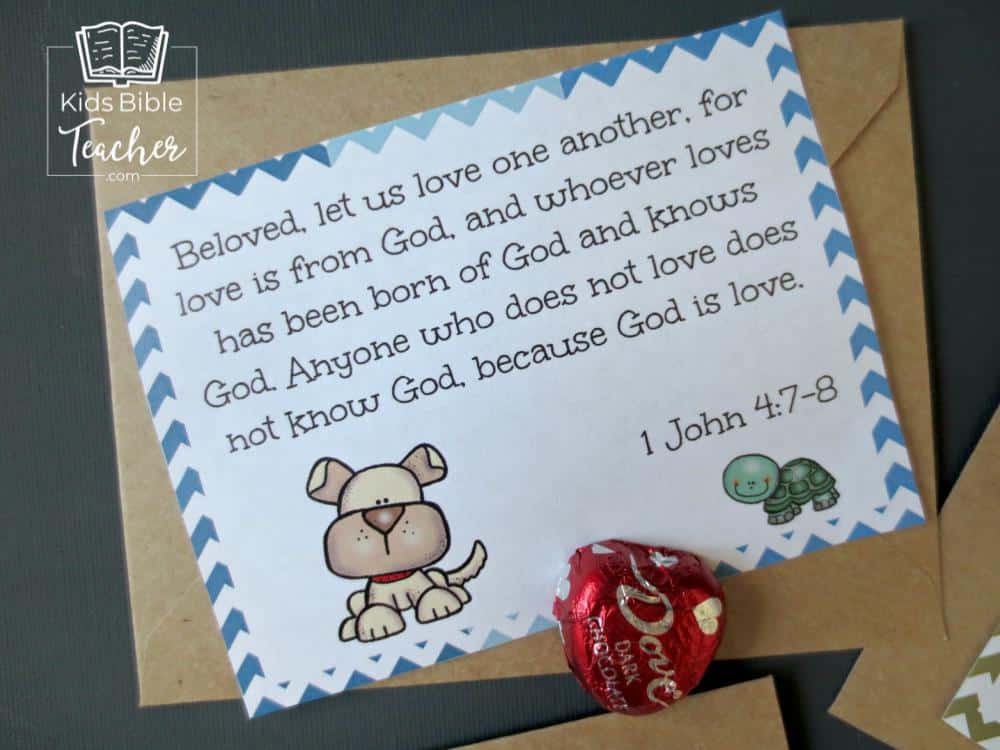 Use them in place of  traditional "Valentines"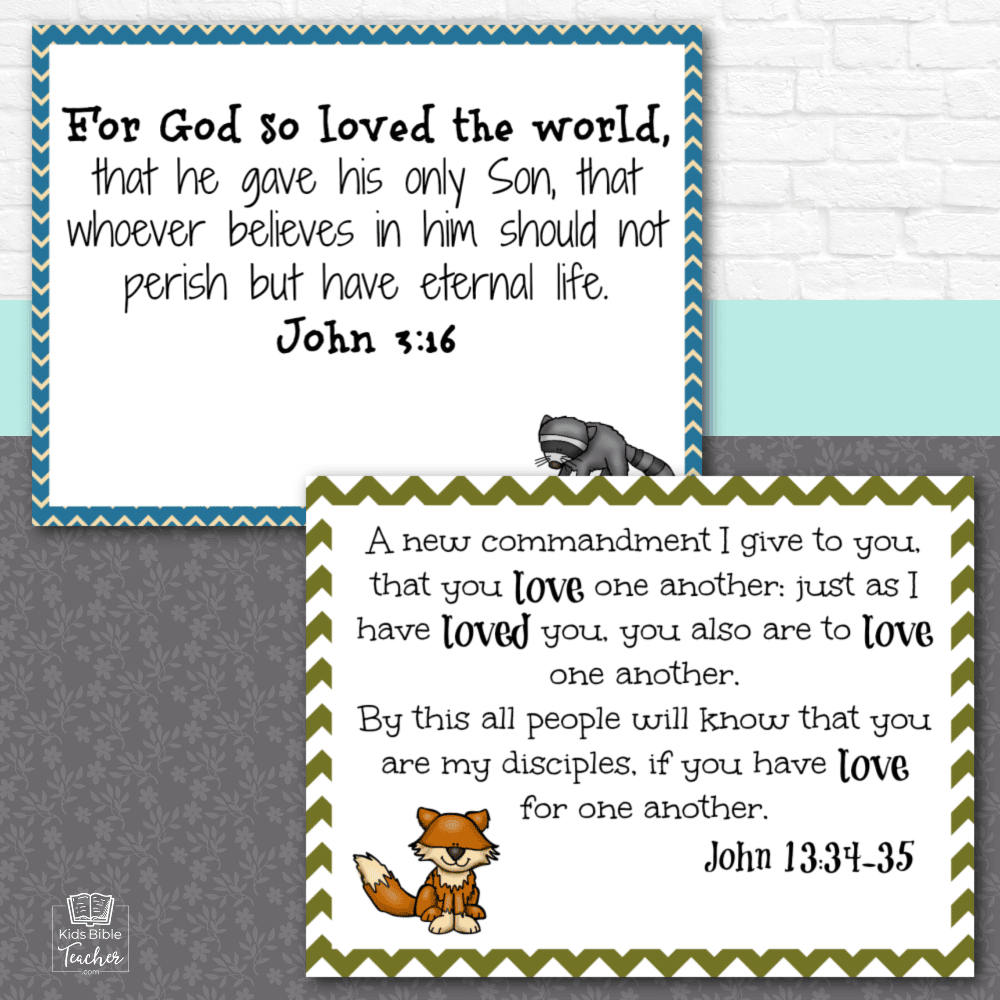 Place them in numbered envelopes and use them to count down to Valentines Day or another special day.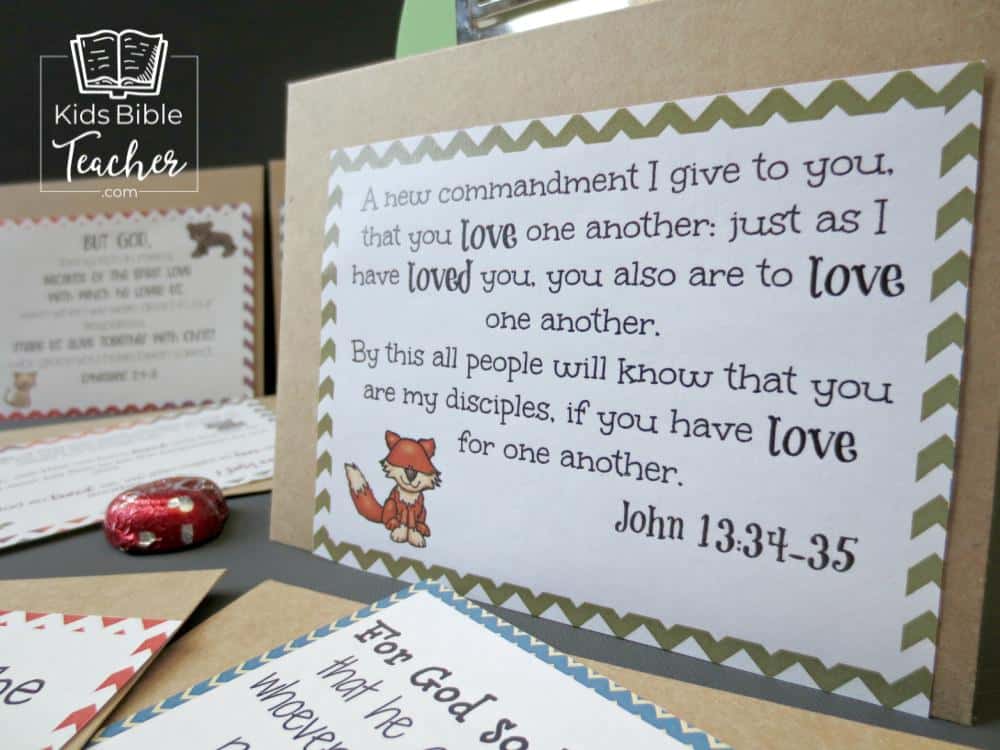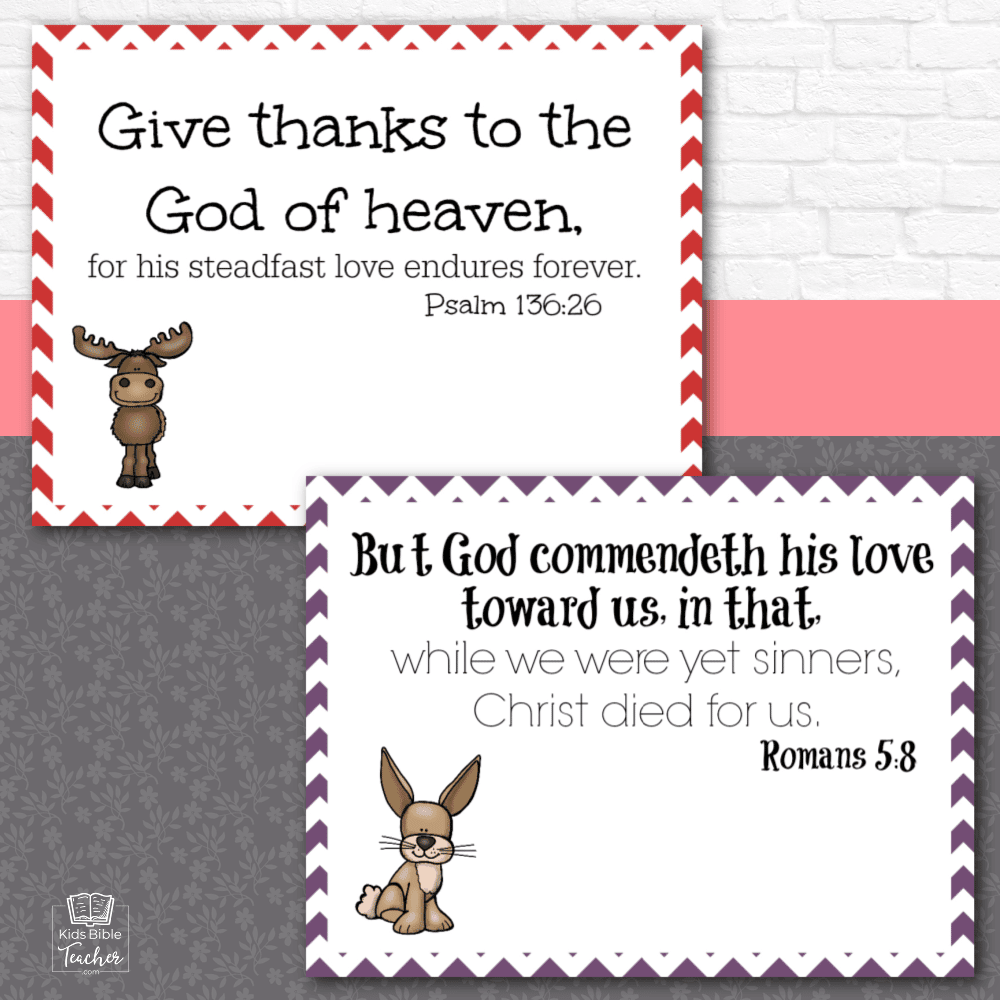 To print, click your preferred Bible version below.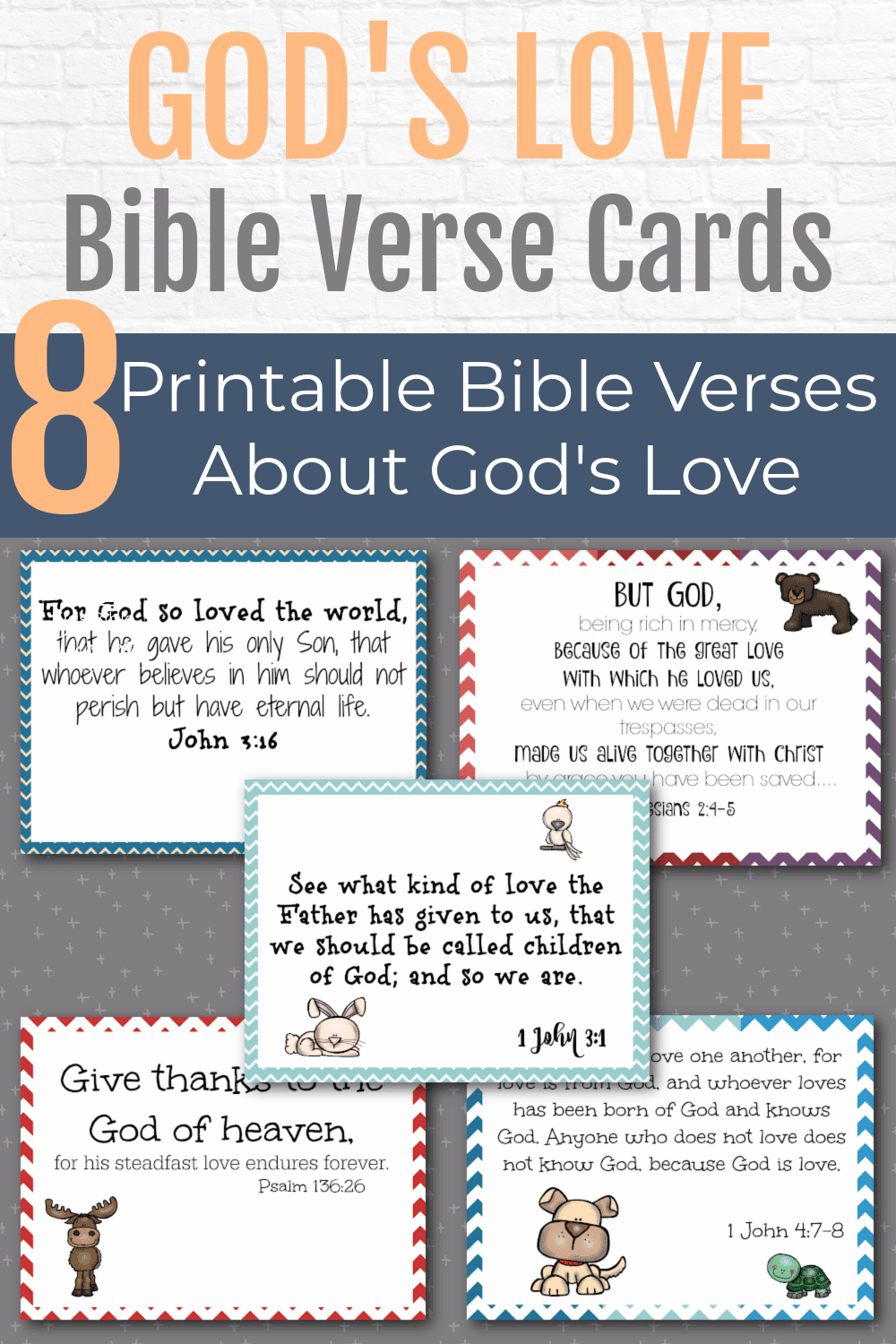 How will you use these God's Love Notes? I would love to hear your ideas. Please scroll down to comment.