This John 3:16 folded puzzle is a fun little origami craft that unfolds to reveal the message of John 3:16. It only requires a one page template printed double sided, and the folding is fairly easy. This puzzle is unique enough, though, that older kids will enjoy it as well.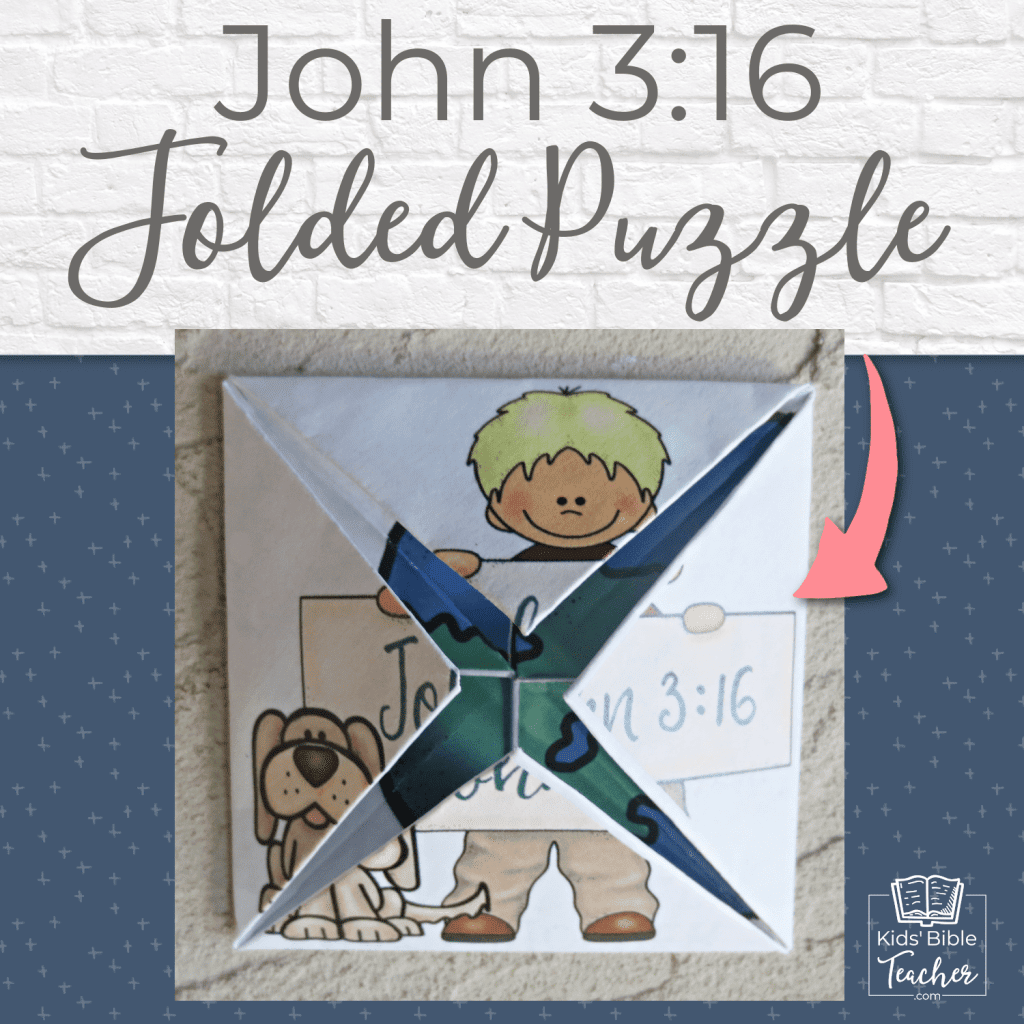 My understanding is that these little puzzles were originally called "purse puzzles" and given as love letters in Victorian times. The recipient would discover the message as they unfolded the puzzle.
What better message to put on one of these puzzles than the message of God's love for us?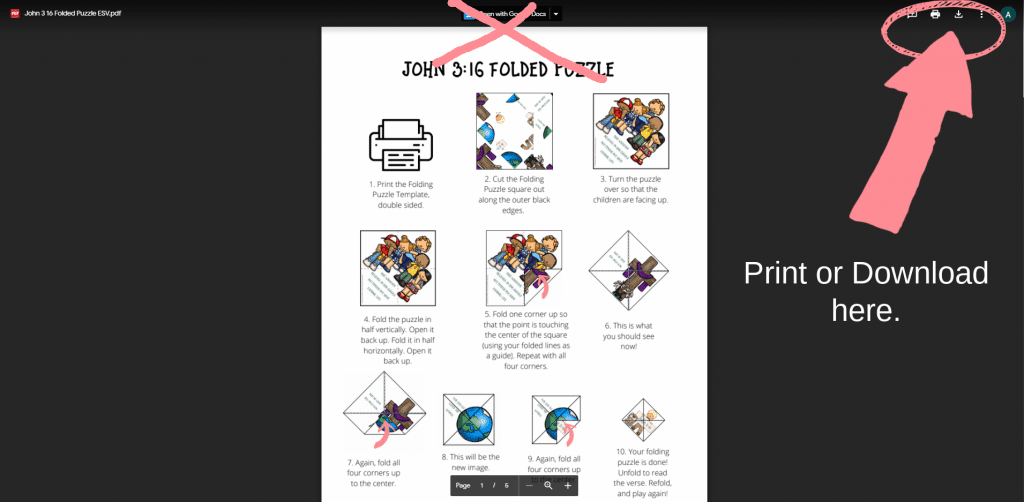 As you make this puzzle, you will notice that you are folding the verse backwards, starting at the end of the verse. When you are finished, you will unfold the puzzle and it will read in the correct order.
Materials Needed for the John 3:16 Folded Puzzle:
One copied template for each student, printed double sided.
Scissors
Crayons, colored pencils, or washable markers, if desired. (The puzzle comes in both black and white outline so kids can color their own or full color if kids prefer to fold only.)
Directions for the John 3:16 Folded Puzzle:
Print the folded puzzle template, double sided.
2. Cut the folded puzzle square out along the outer black edges.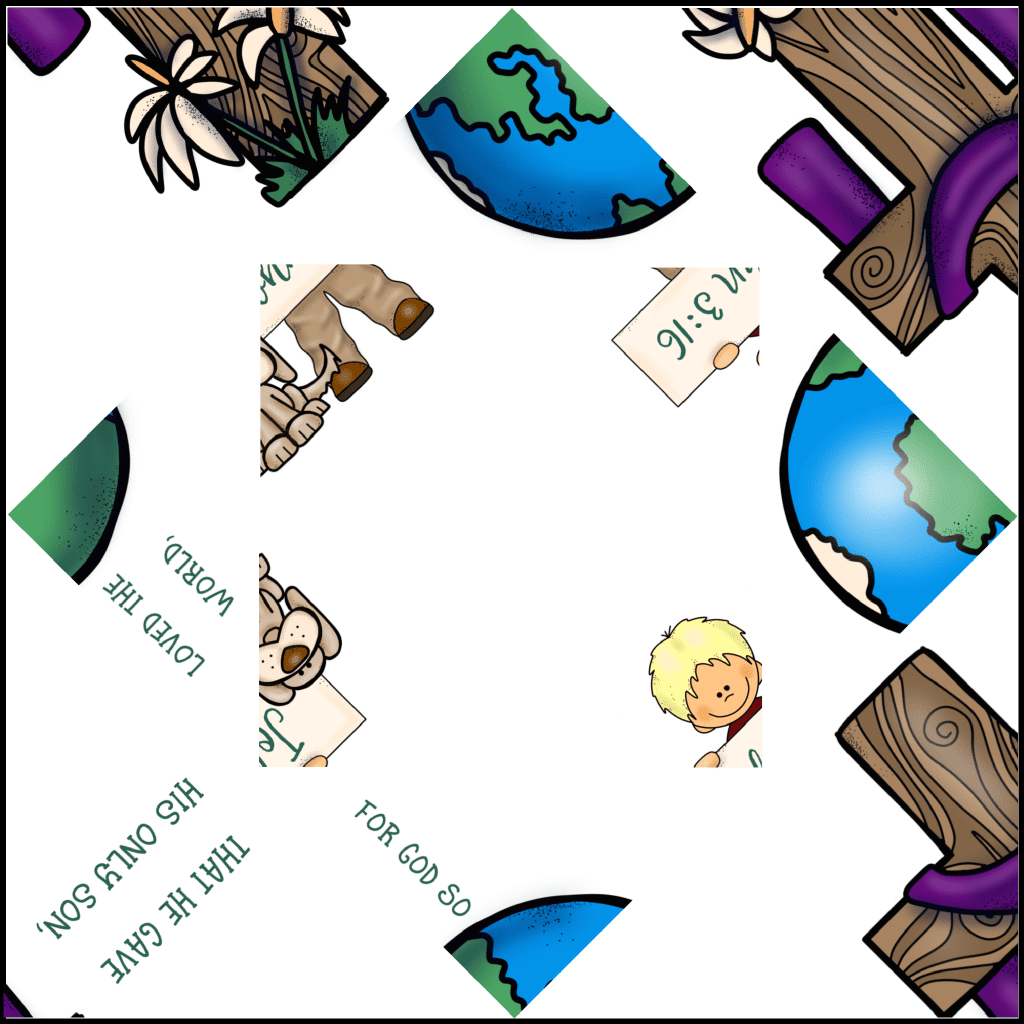 3. Turn the puzzle over so that the children are facing up.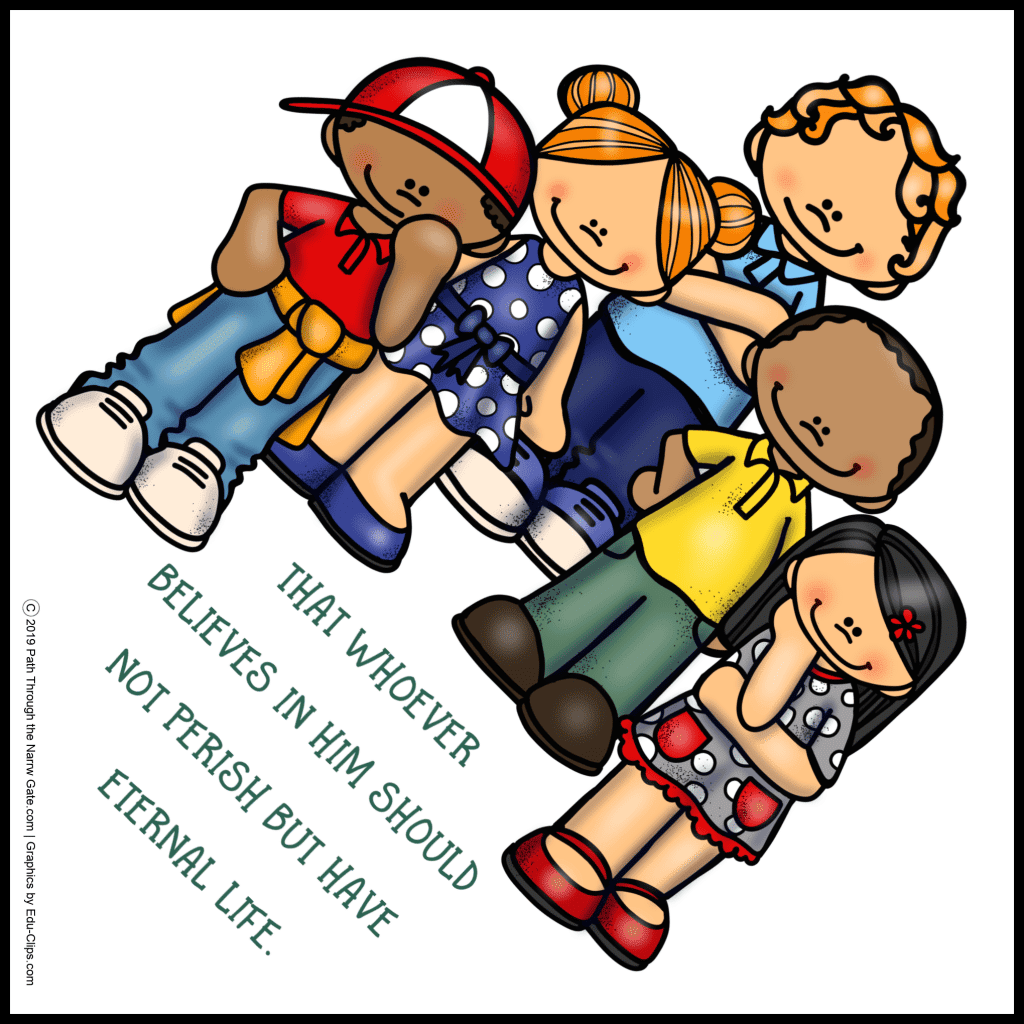 4. Fold the puzzle in half vertically. Open it back up. Fold it in half horizontally. Open it back up.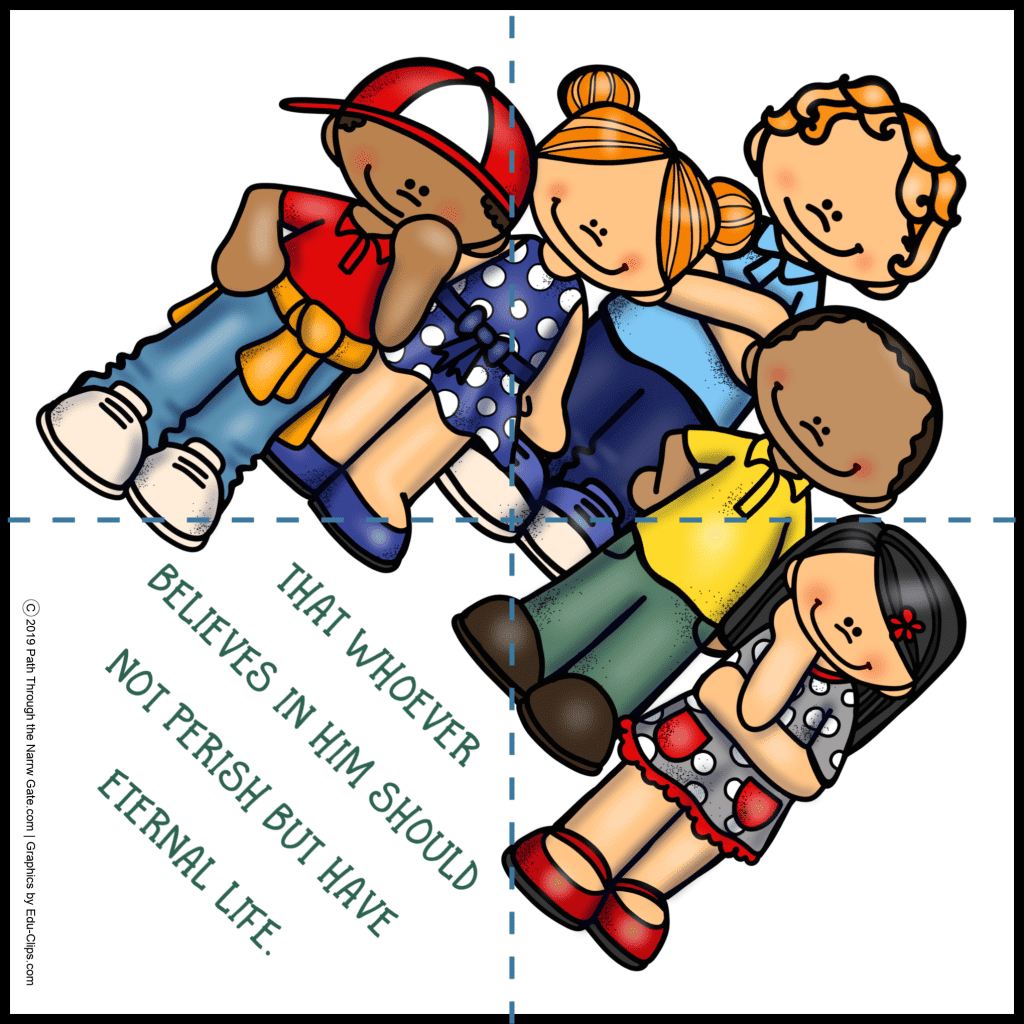 5. Fold one corner up so that the point is touching the center of the square, using your folded lines as a guide. Repeat with all four corners.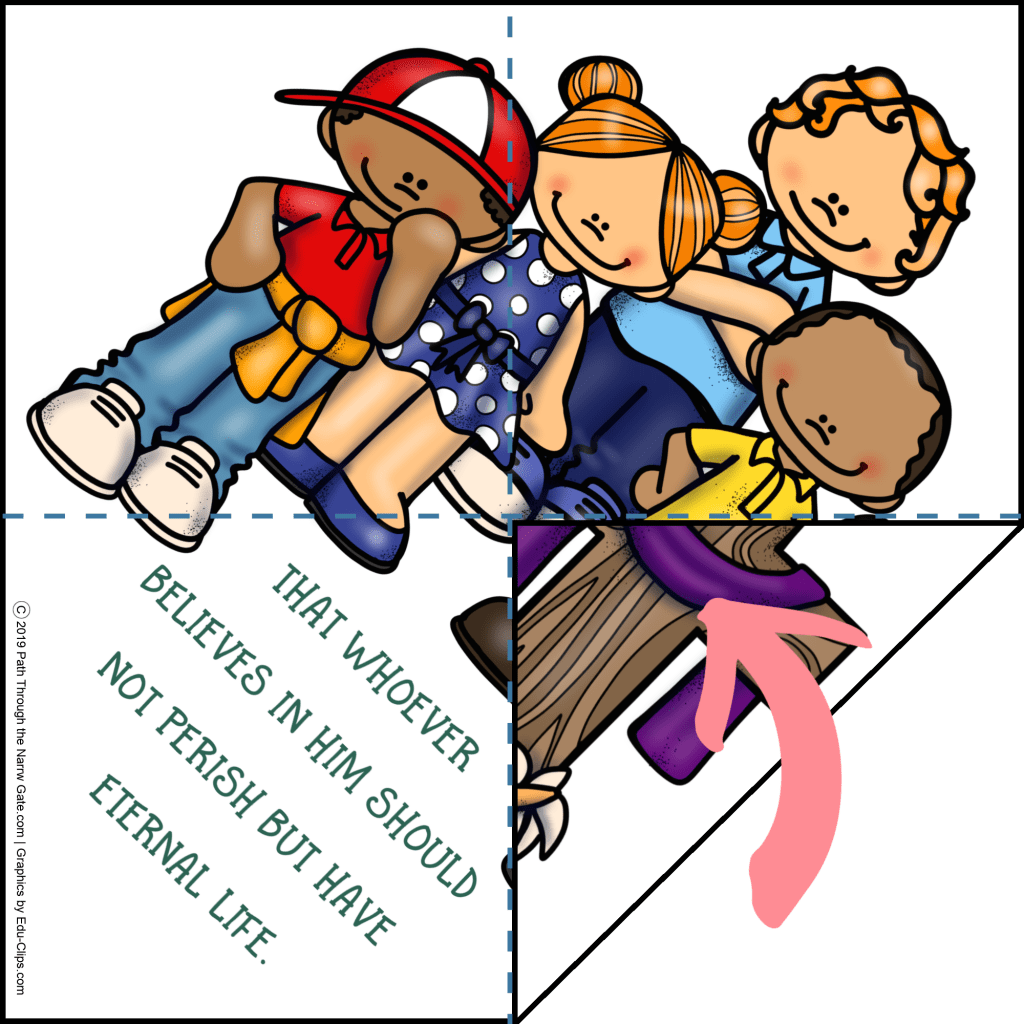 6. This is what you should now see!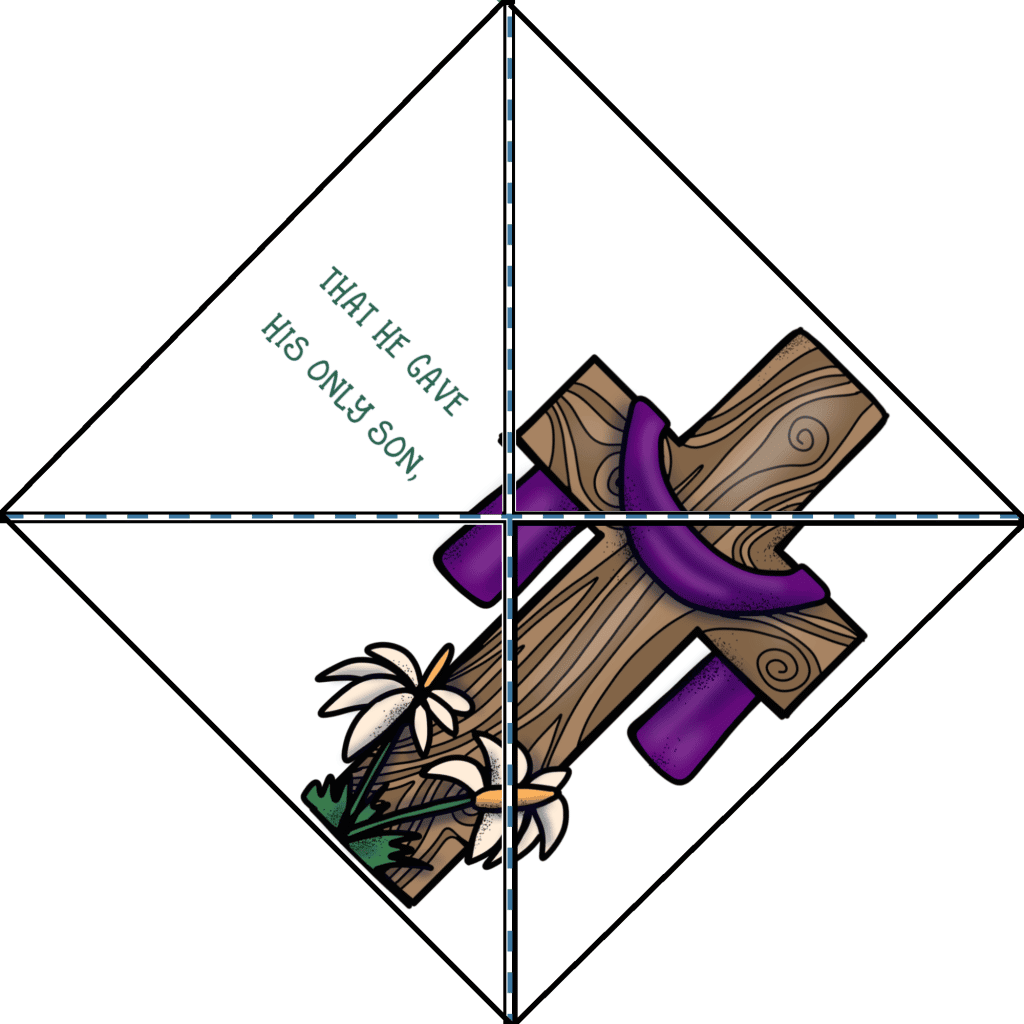 7. Again, fold all four corners up to the center.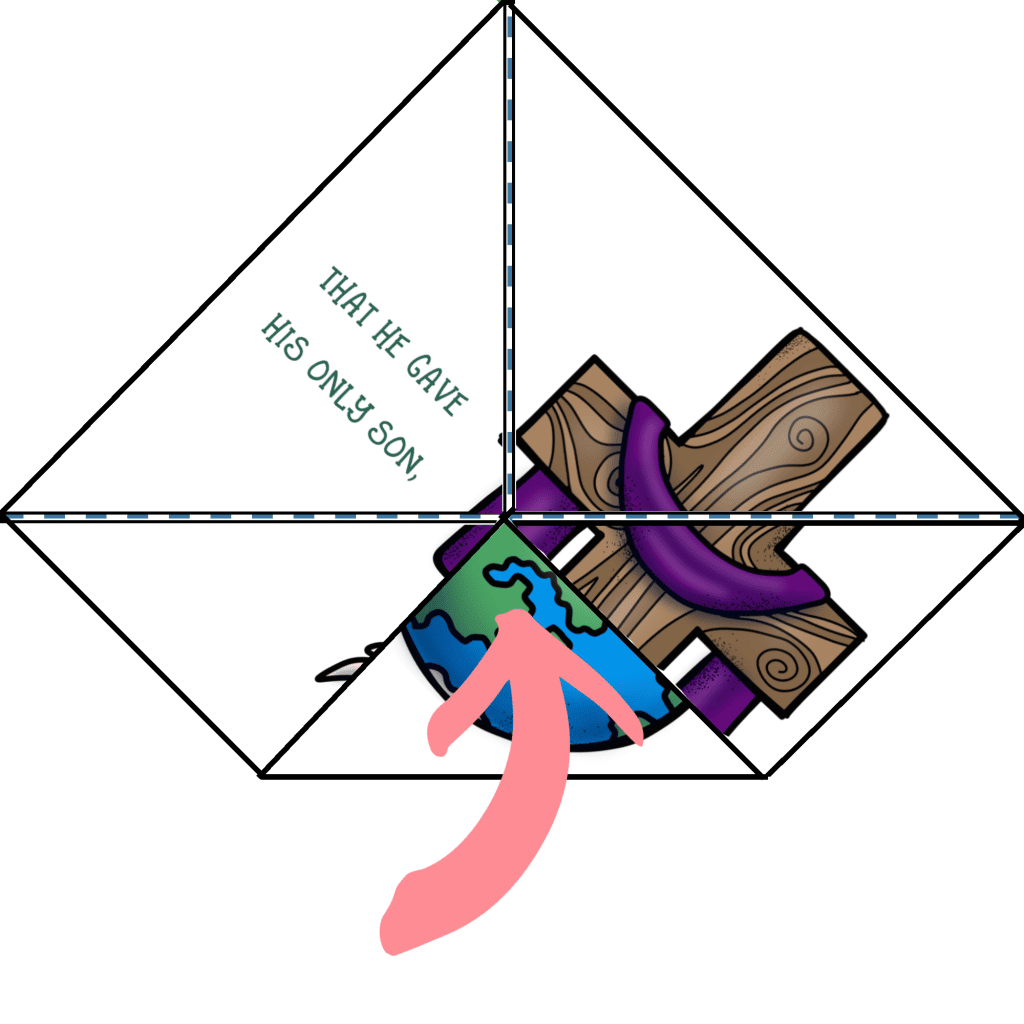 8. This will be the new image.
9. Again, fold all four corners up to the center.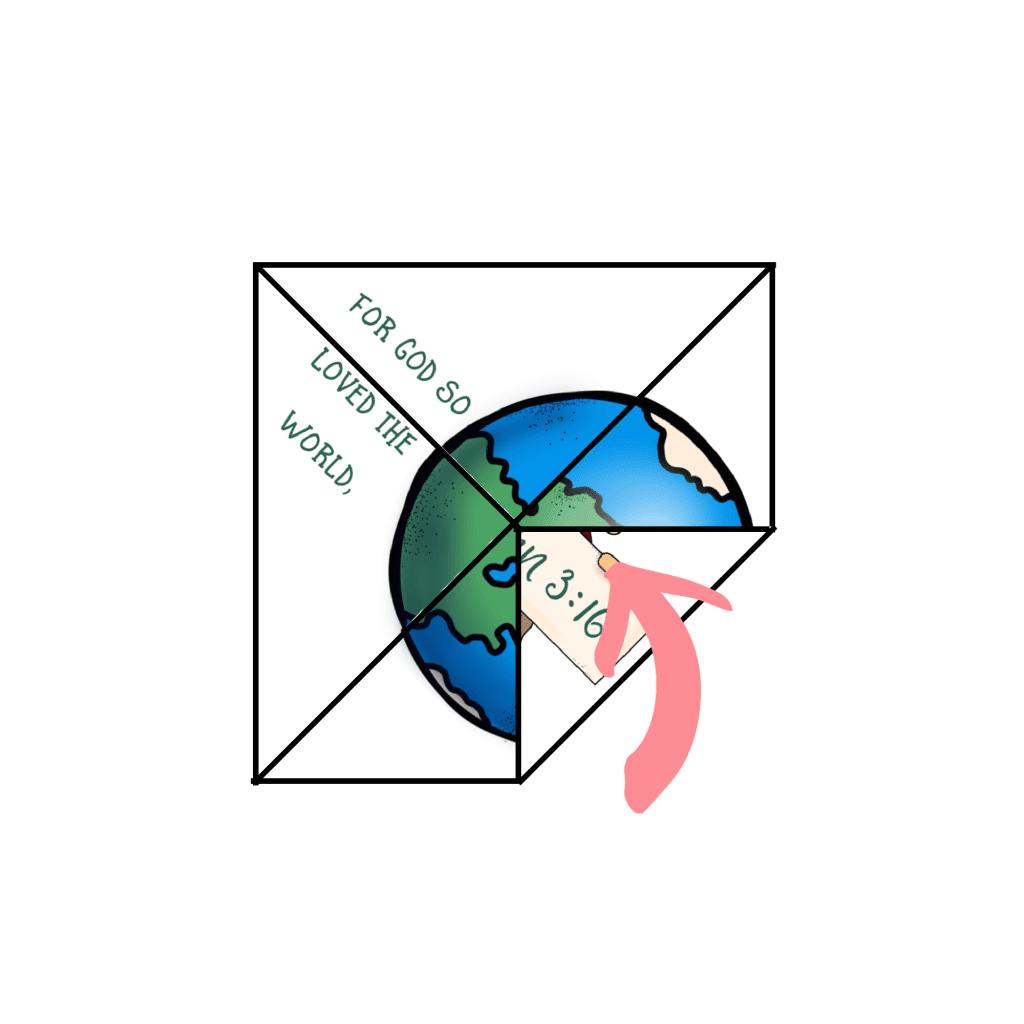 10. Your folded puzzle is done! Unfold to read the verse. Refold, and play again!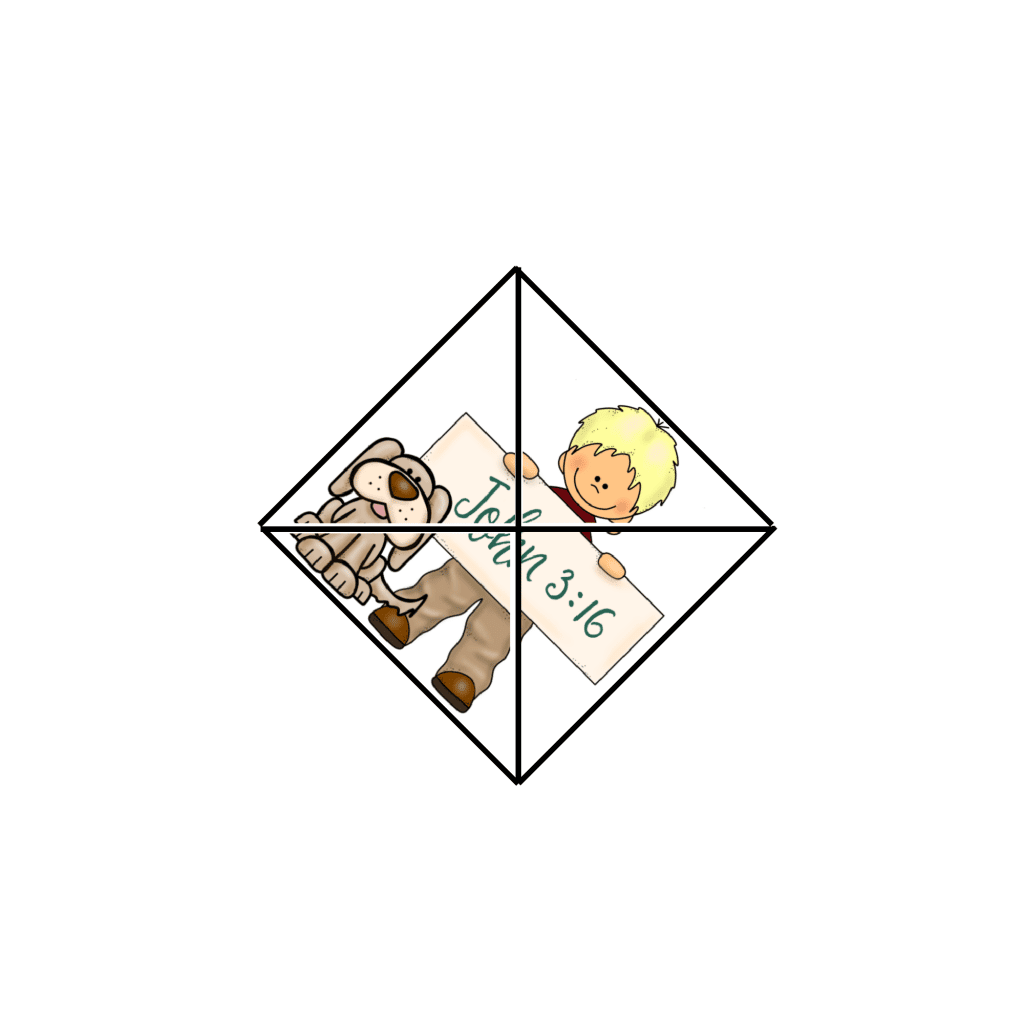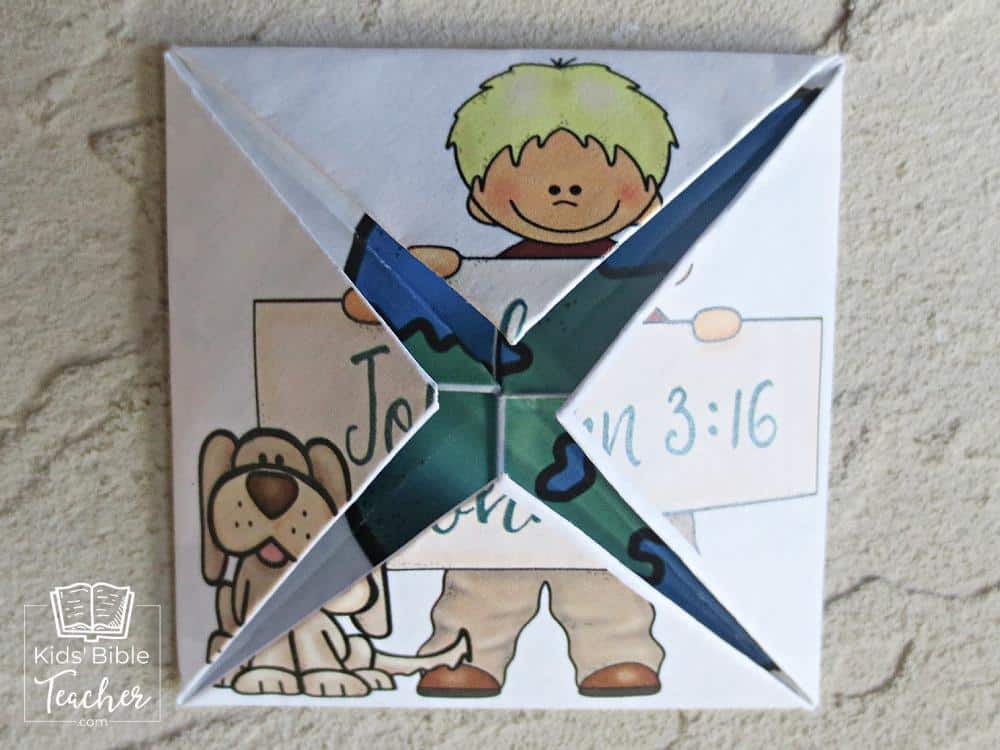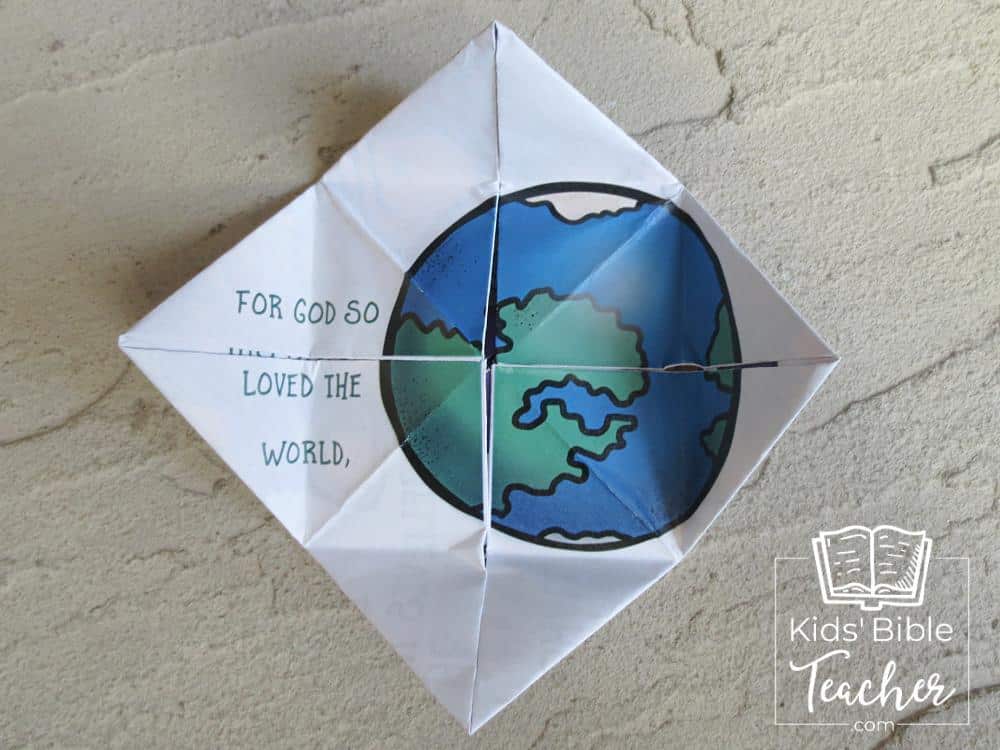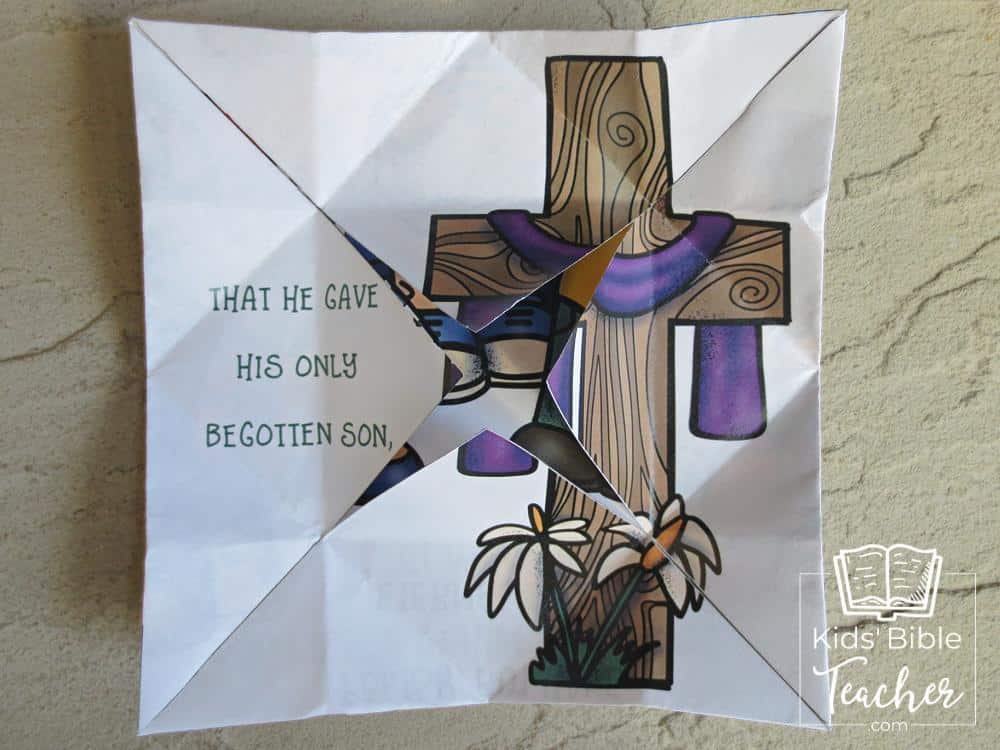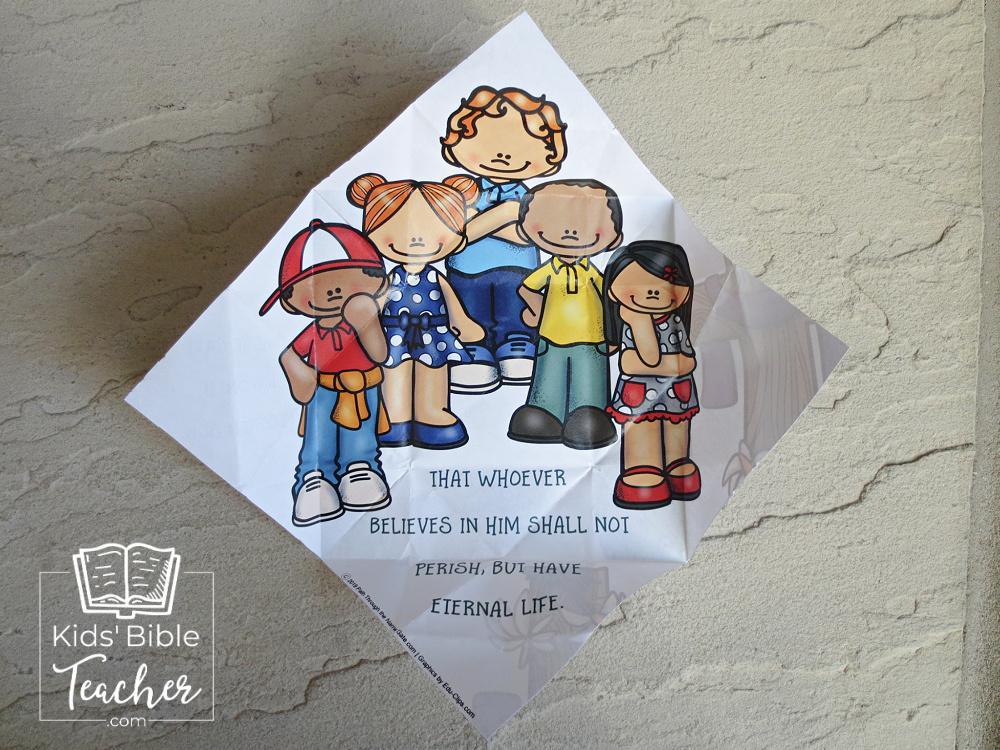 Will you be using this John 3:16 folded puzzle? If so, I would love to hear how it goes, or if you have any suggestions for how to use it. Please scroll down to comment.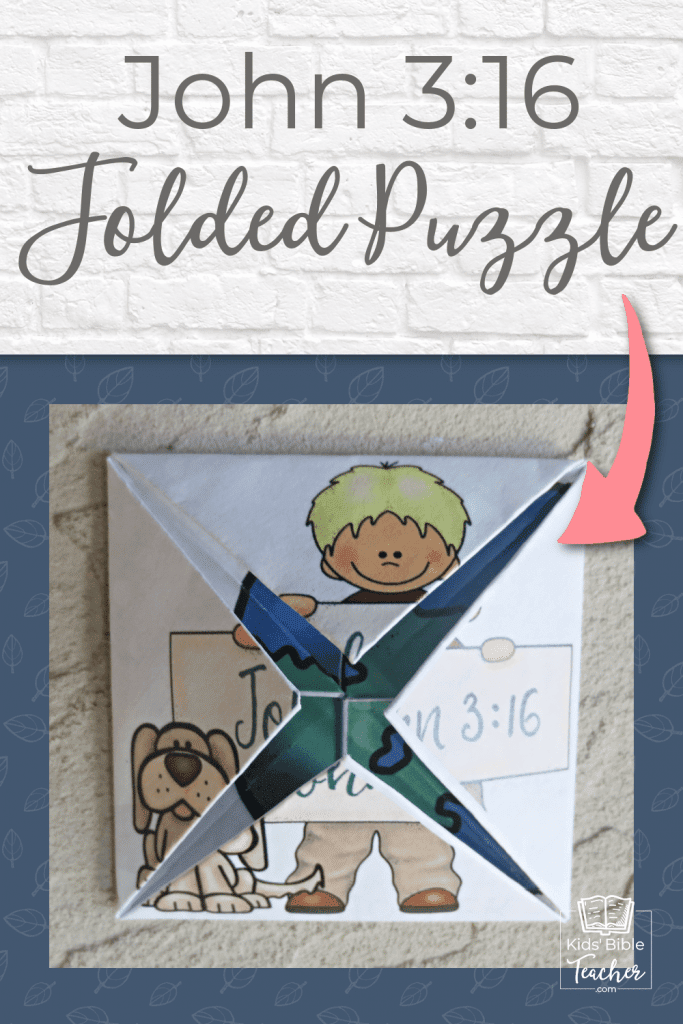 May God bless you!