Are you looking for a great craft idea to encourage your kids to be thankful? Try this Thankful Leaves Bible Verse Craft.
Not only are these thankful leaves super easy to make, they also turn out really cute. You may choose to print the leaves onto pretty paper (like I did in the photos) or print the leaves onto white paper and have your kids color their own.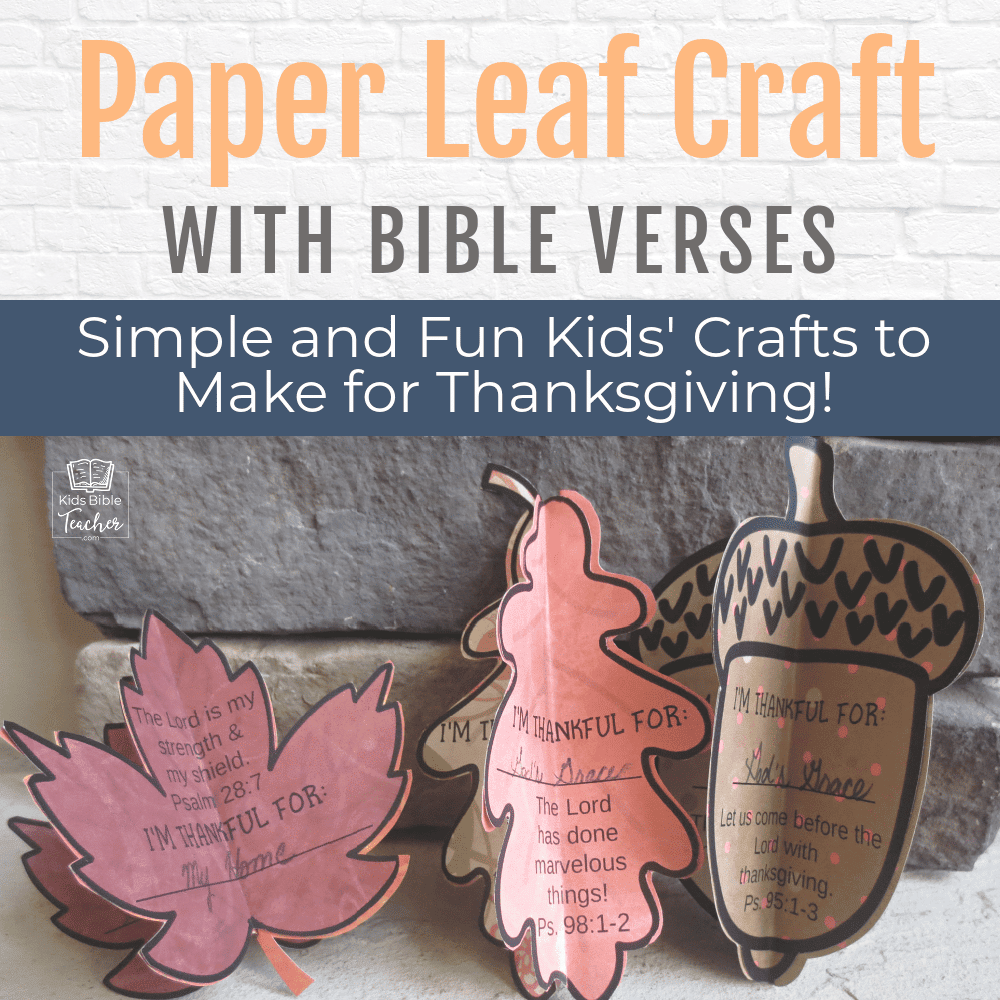 Each side of the thankful leaves includes a verse and a prompt for your kids to write what they are thankful for.

Materials Needed for Thankful Leaves Bible Verse Craft:
Thankful Leaves templates printed out on 8.5 by 11 inch paper. (Sign up above to get your FREE copy. One page will make one leaf, or print two pages if you want to make alternating colored leaves.)
Scissors
Markers, Crayons, or Colored pencils as desired
Glue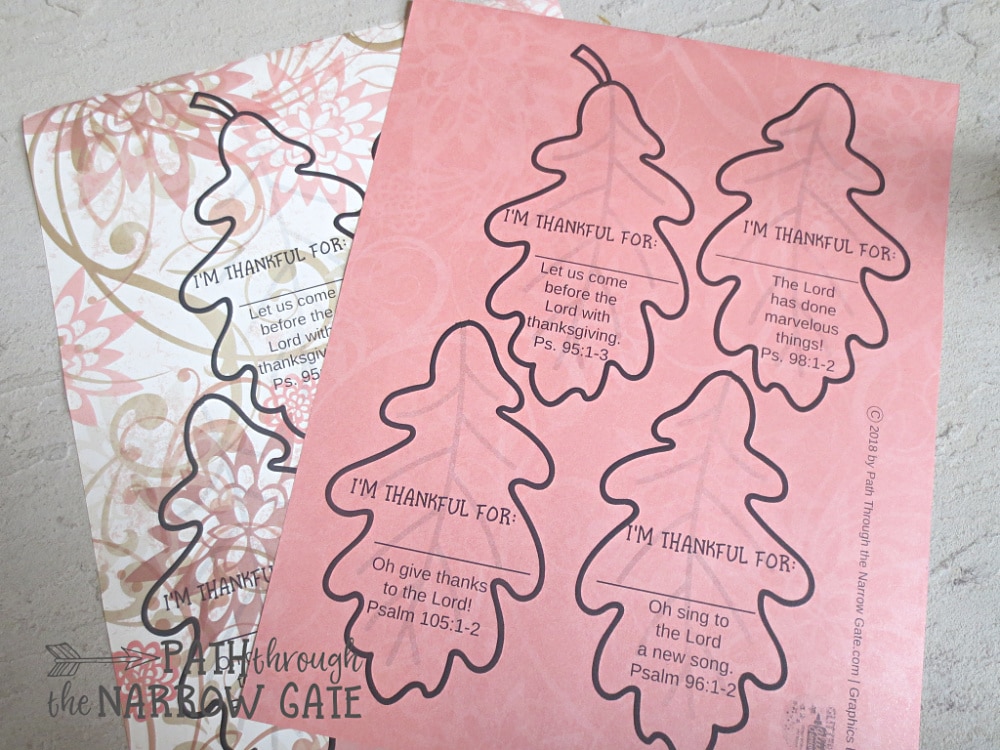 Directions for Thankful Leaves Bible Verse Craft:
1. Cut the leaves out.
2. Write something that you are thankful for on each leaf.
3. Starting at the top, fold the leaves down the center of the leaf lengthwise, with the writing on the inside. If you are using one of the asymmetrical leaves, it won't fold perfectly in half but will still work.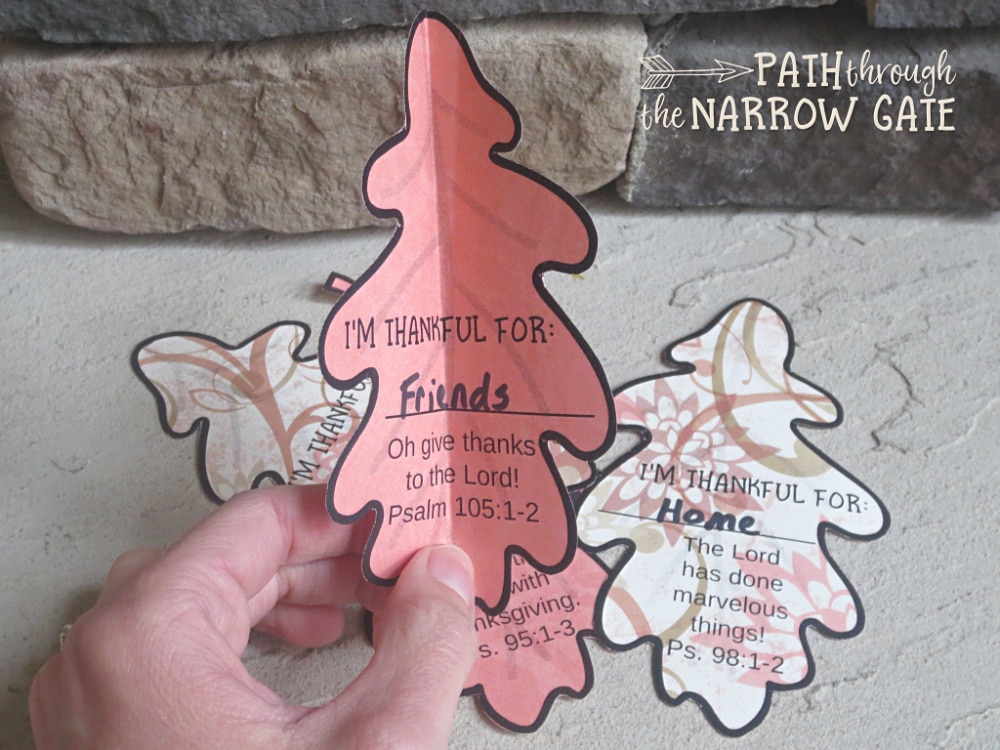 4. Match two of the halves to two different leaves to each other, back to back. Glue the leaves together.
It will look like this in the back.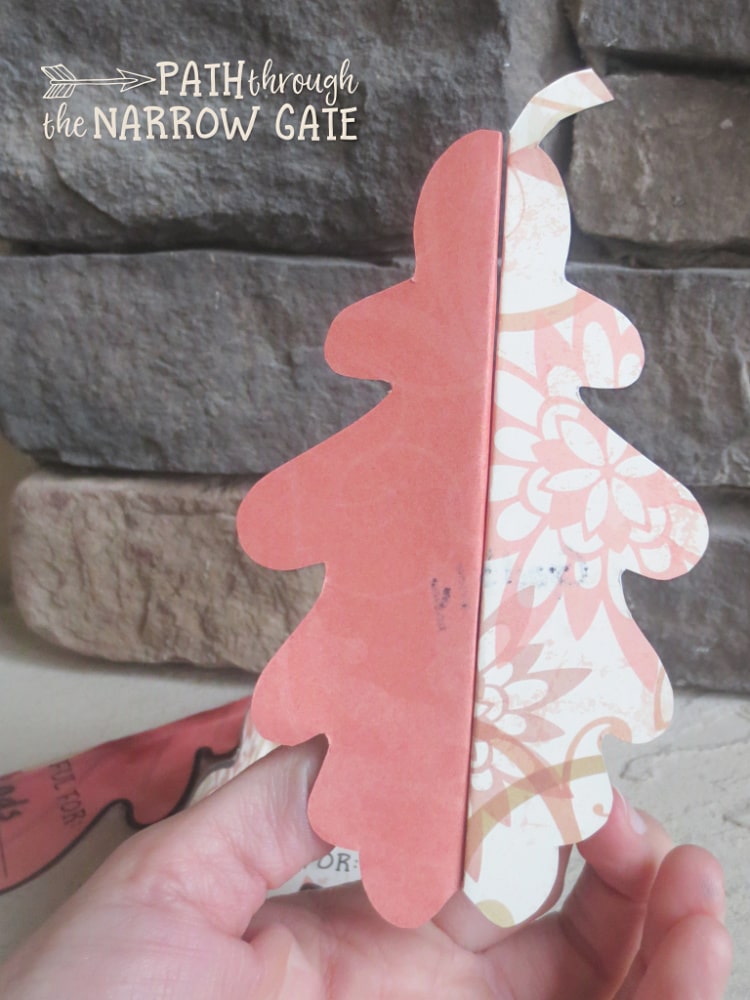 If you match two asymmetrical leaves together that just don't work (see the image below), try a different leaf. The leaves will all fit together like a puzzle when you get them in the right order.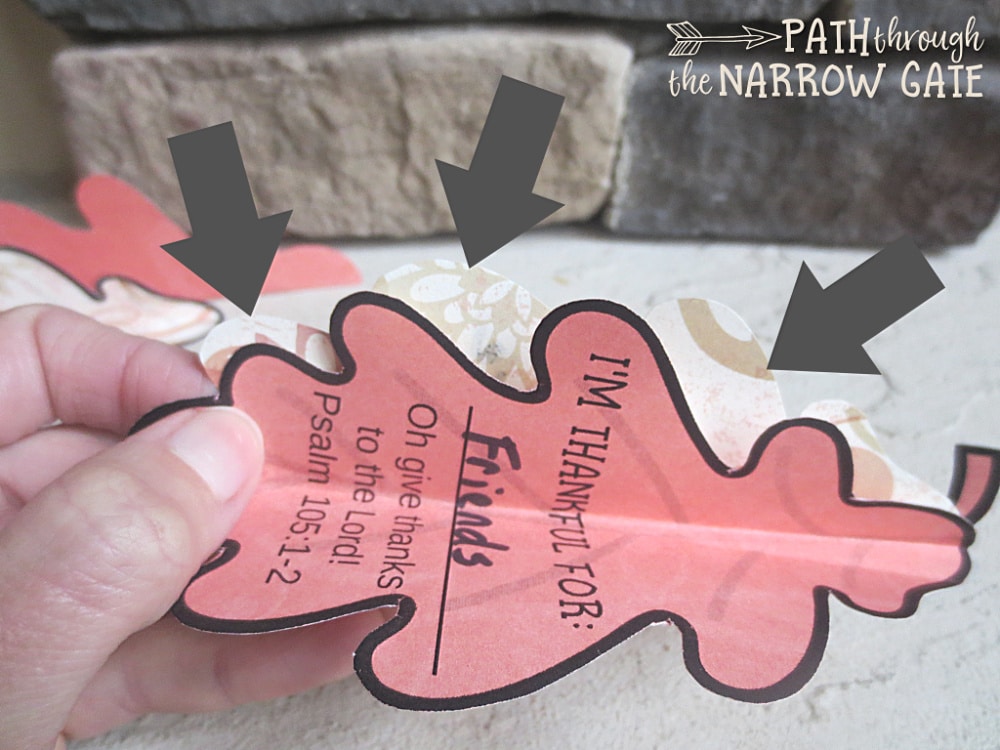 5. Continue gluing the back halves of the leaves together until you have used all four leaves. The last leaf to go on will need glue on both sides.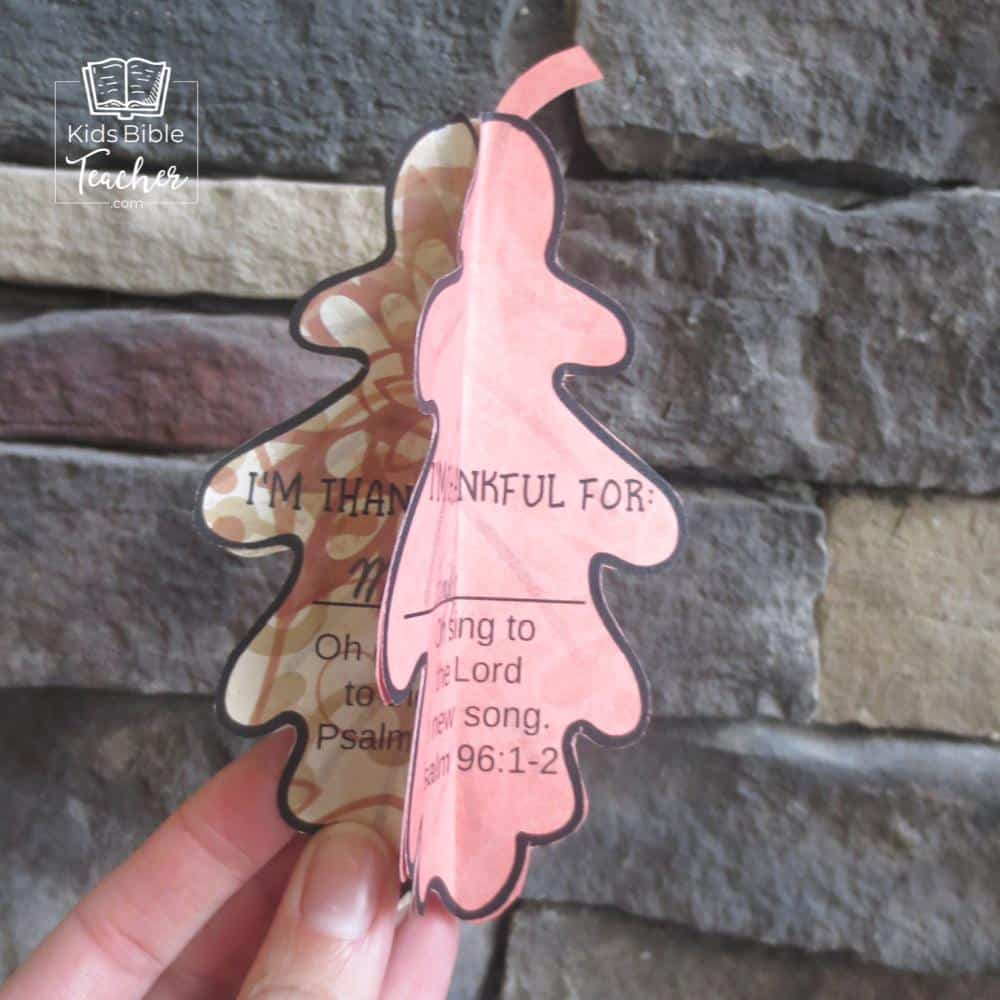 Now you have a beautiful 3-D leaf!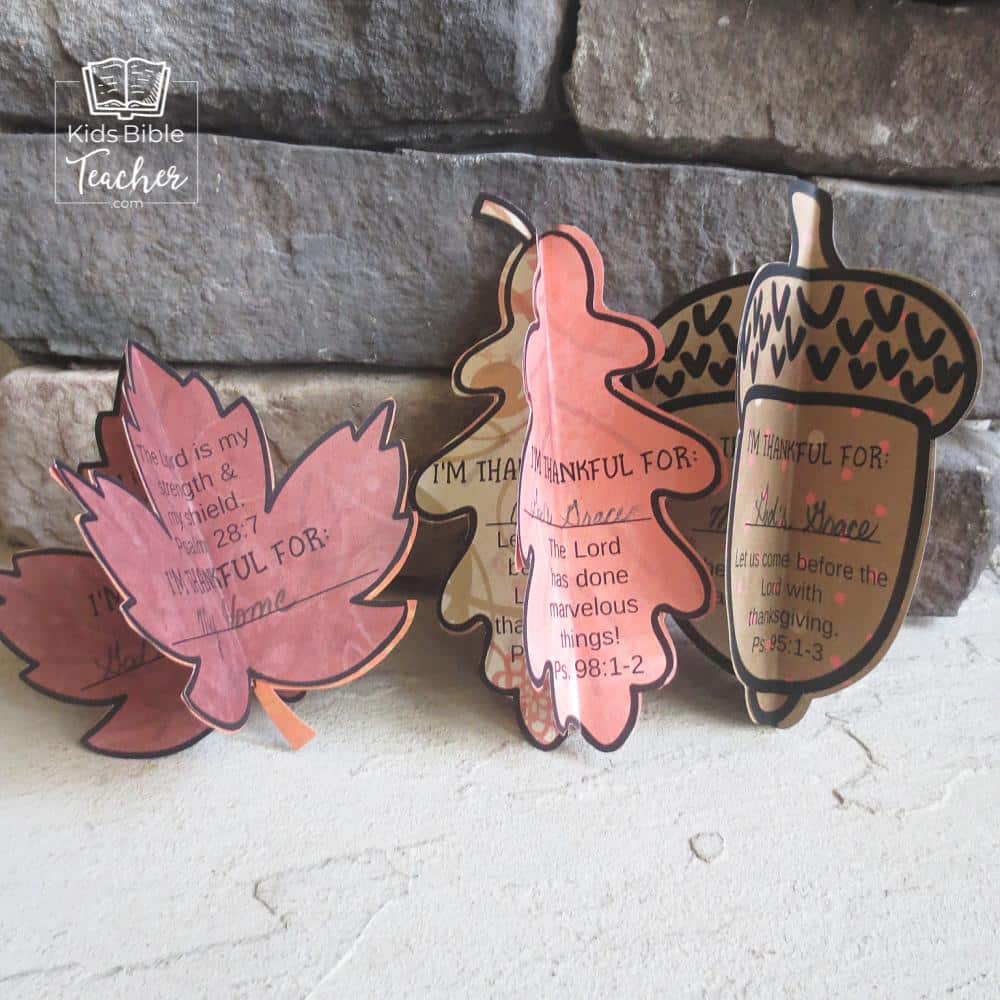 These leaves are such a fun project for Sunday School kids to make and take home or for you to complete at home with your own kids. If you have young children, the acorn and the beech leaf are the easiest to cut out for little hands.
String up a few of them for a whimsical garland or place one at each plate to dress up a Thanksgiving table. They turn out so cute, they would even be fun for a ladies' group to make.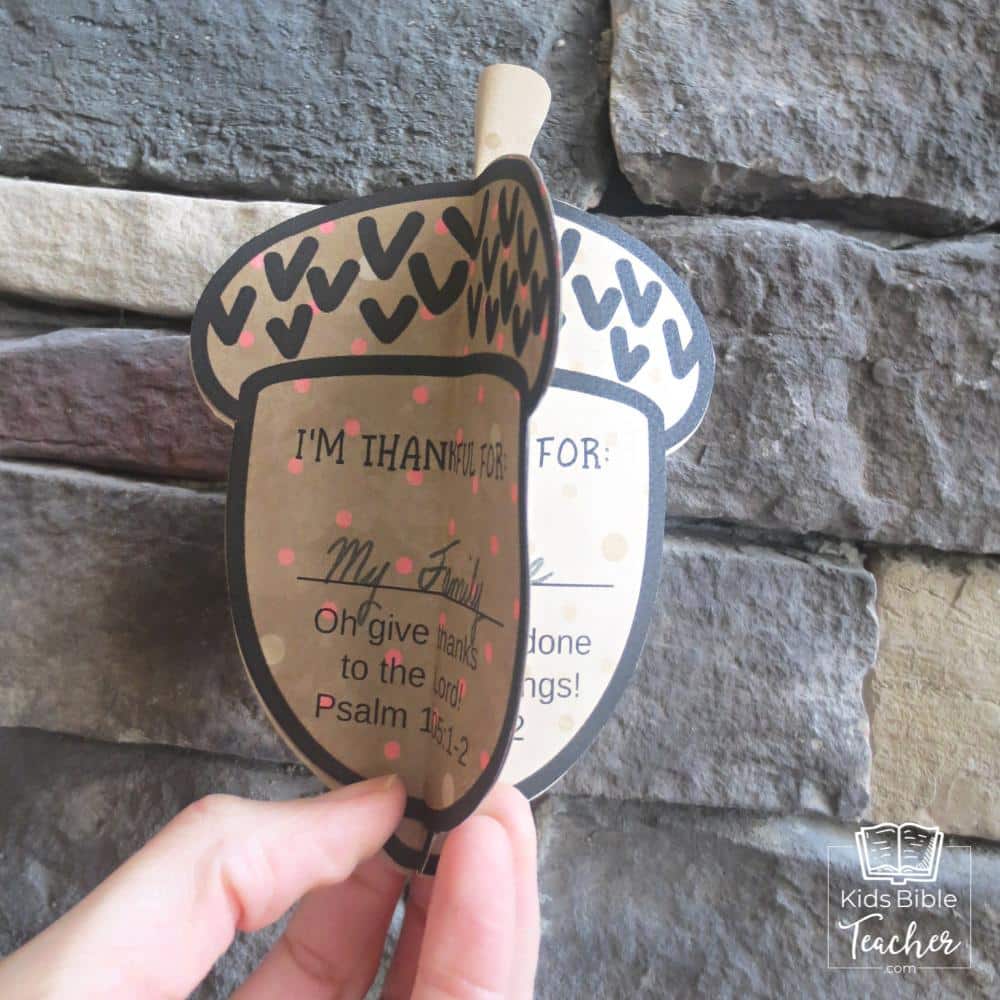 Will you make these Thankful Leaves? I would love to hear how it goes, or what you use them for. You always inspire me and give me more ideas when you comment!
May God bless you!