Do you know, I mean REALLY KNOW that God loves you?
Or, is there just a sliver of a doubt in your mind and heart?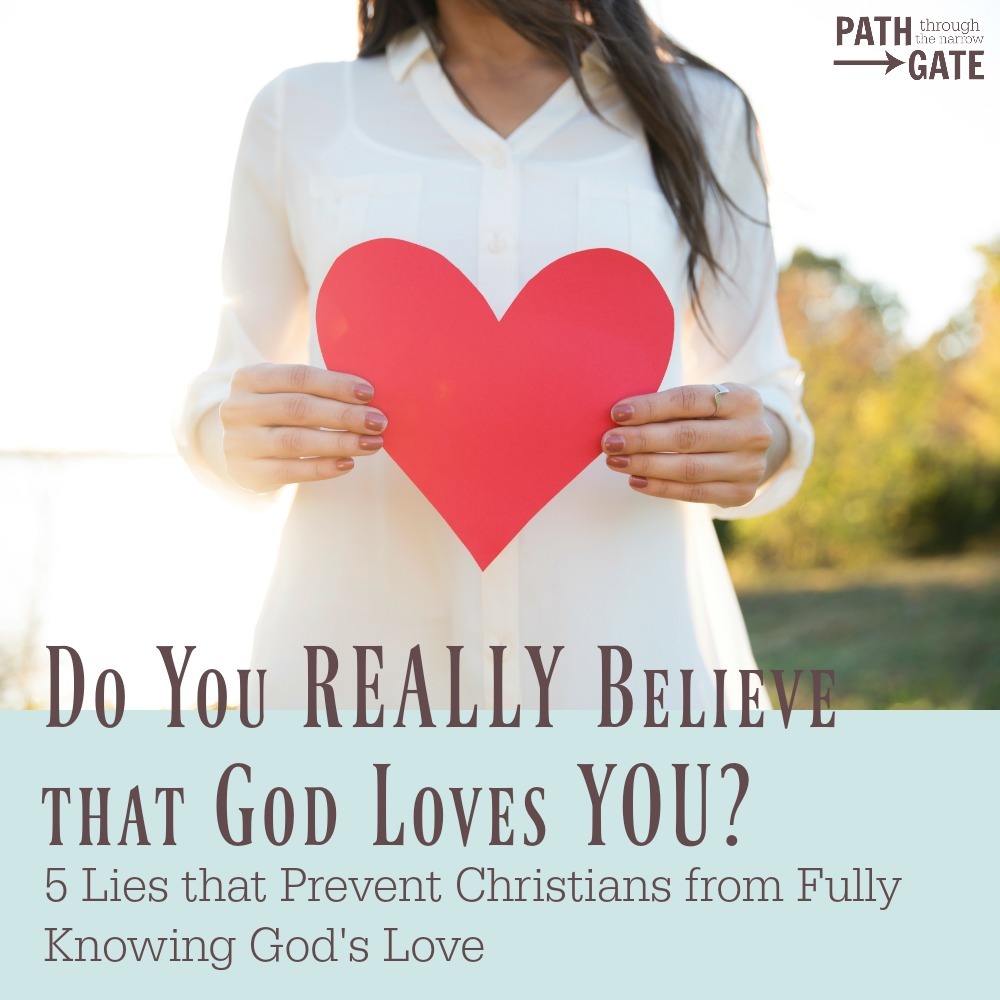 When it comes to God's love, there are times when I doubt, big time.
It is hard for me to believe that God really and truly sees me and loves me.
Because, I know who I am. I know the thoughts in my heart. I know my sins and my failures. I know my own selfishness and pride and anger. And I wonder, "How can God truly love me?"
And, because of these doubts, I can reject God's love. Like Eve, I bend my ear to Satan's lies and I forget God's words.
But, do you know what? When I pull my doubts out of the dark places of my heart and into the daylight of God's word, I find that my doubts are not only completely unfounded, they are firmly rooted in my own pride, idolatry, and unbelief.
I discover that I am believing lies – lies that are preventing me from truly experiencing and reveling in God's love for me.
Here are the lies that are keeping me from fulling knowing God's love:
Lie #1. I can't believe that God could really LOVE ME. I mean, He's so huge and powerful and everything. Why would He care about me?
Do you really believe that the Creator God, the God Who has existed since eternity past and will exist through eternity future is able to see you and know you and love you?
Because, He tells us that He does see us. He does know us. He has counted every star in every galaxy, yet He also knows how many hairs are on our heads. He knows every thought in our little minds. And, He loves us.
When we hear Satan whisper in our ears that God doesn't really care about us, we have a choice: We can, in belief, cling to God's promises that assure us of His love. Or, we can choose to disregard God's words and doubt His love. The choice is ours.
God has told you in His Word that He loves you. Do you believe His Words?
Lie #2. I don't believe that God can love me – my sin is too great.
Sometimes, thinking it is "humility", I can focus on my sins and elevate them to a place that is higher than God's forgiveness.
I idolize my sins and make them greater than God's love and forgiveness, greater than Christ's sacrifice in my place. I limit God's power by thinking, "God can never forgive me for such-and-such a sin."
Are we sinners? Yes, absolutely! Our sins have condemned us to hell. But God made a way of salvation for us through the death of His very Son on the cross in our place.
Now, God extends forgiveness to us when we come to Him, confess our sins to Him, and turn away from them.
We don't need to wallow in guilt and shame anymore. God desires us to repent of our sins, then to accept His forgiveness and to revel in His love.
We need to cast away the guilt and shame, the regret and the fear, and to step out in faith and do the work that God has called us to do, for His honor and glory.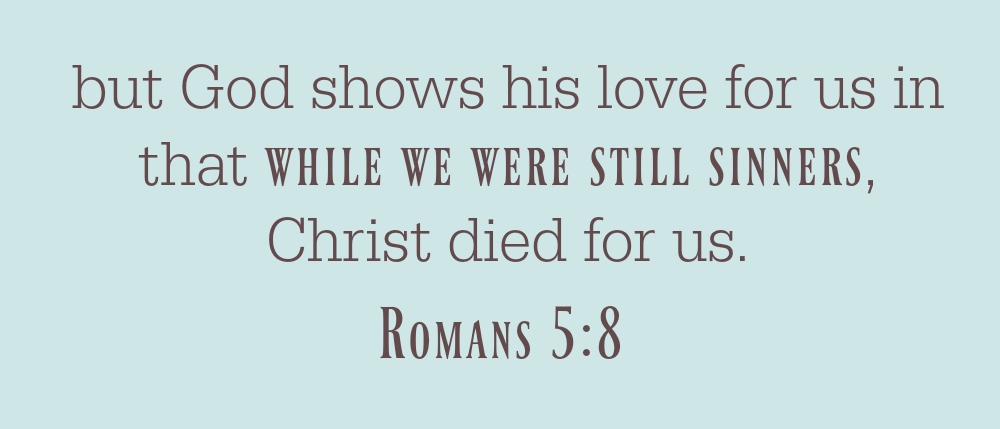 Are you allowing past sins to block out the light of God's love in your life?
Lie #3. Life is really difficult right now. My heart is dark. I don't feel like God really loves me. Maybe my feelings are right.
We all go through difficult times when God seems far away. This can be brought on by unrepented sin, health issues, external circumstances, exhaustion, or even a trial of faith.
During these dark times, our hearts struggle to believe God's Word and we can start to elevate our own emotions and feelings above the promises of God's words.
When we walk through these valleys, we must dig even deeper into God's Word, meditating on His promises, asking Him to show us if there is unrepented sin in our hearts, and begging Him to increase our faith. We must not give in to unbelief and the idolatry of our feelings.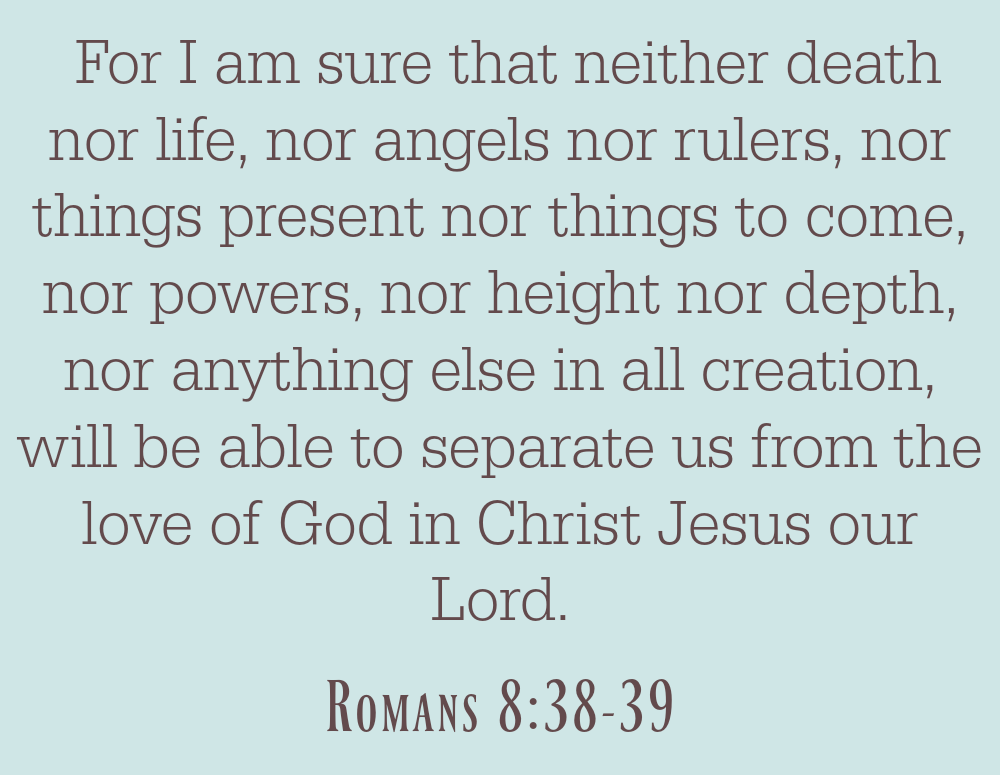 Are you believing your feelings over God's promises?
Lie #4. I haven't done anything to deserve God's love yet. Maybe when I finish ______, then I will be able to truly rest in God's love.
Sometimes I feel that I ought to wait until I do something really great for God, something that I can be proud of, before I fully accept and revel in God's love.
In truth, this is nothing but pride.
Jesus Christ showed His love for us when we were dead in our sins.
Do you know how much dead people accomplish? Not a lot. Jesus Christ died in our place when we had absolutely nothing to offer Him in the way of usefulness.
So, why do I so often fall into this trap of thinking that I must now impress Him in order to remain in His love? There is nothing that I can bring before Him that will gain me favor with Him. The salvation work is finished.
If we truly love God, we will grow in Him. We will obey Him. But, we cannot increase His love for us. He already loves us fully.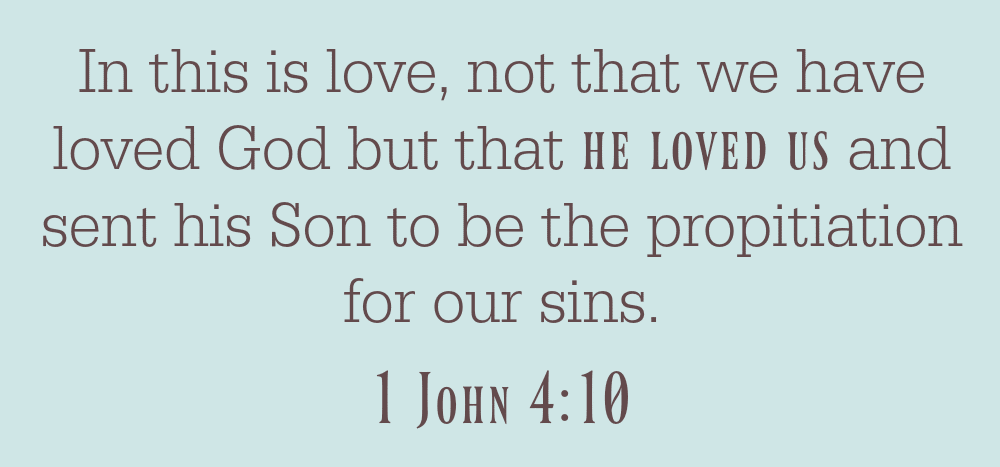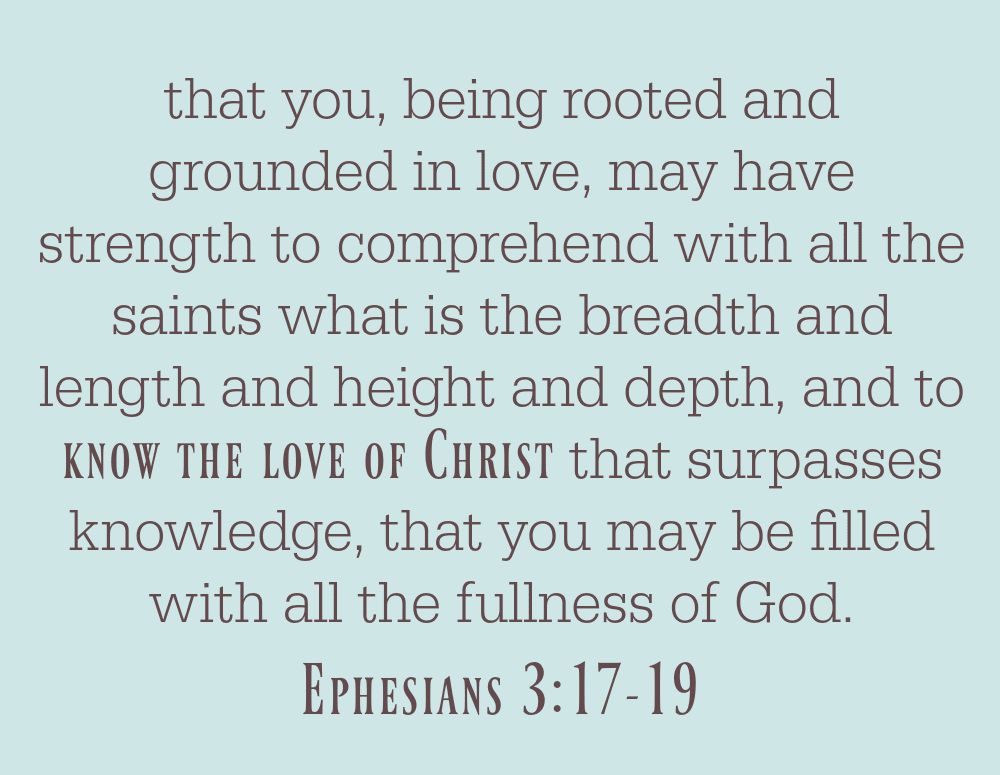 Are you, in pride, still trying to impress God in order to gain His love?
Lie #5.  I struggle to rest in God's love because I don't feel like I deserve to be loved.
This lie is partially true. We don't deserve to be loved by God. We do deserve to be punished forever in hell for our sins, in a place where there is no love, no goodness, no hope.
Thank God that He doesn't love us because we deserve to be loved! Because, were that the case, none of us would be loved.
God doesn't love us because of who we are. He loves us because of Who He is. That is the kind of love that we can rest in.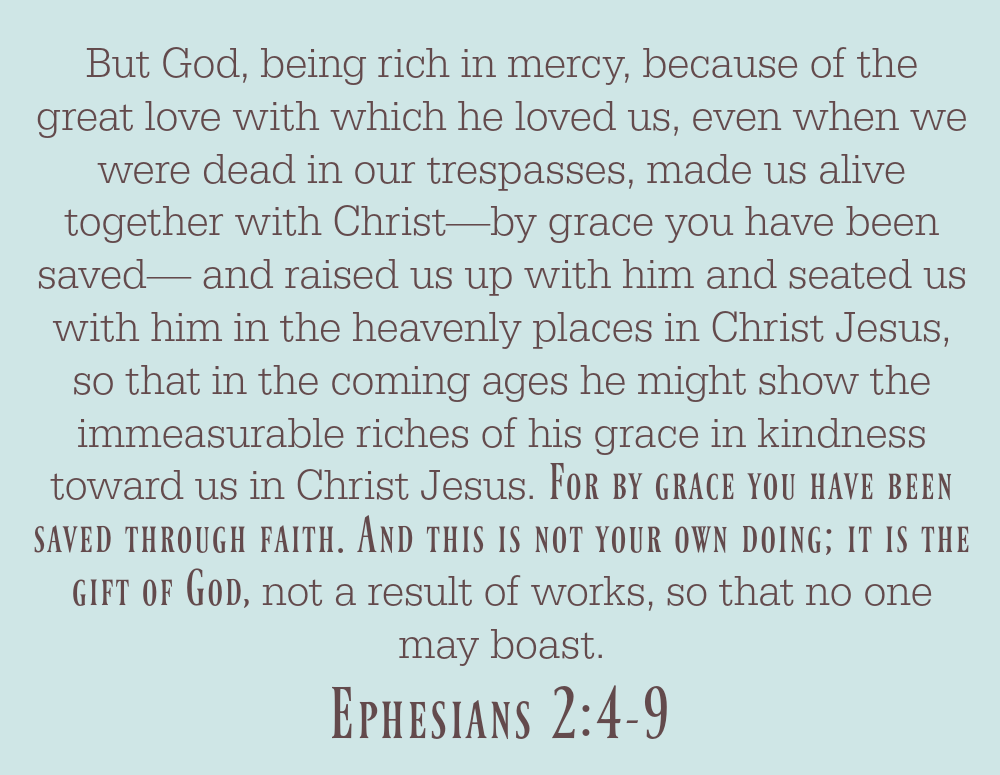 Do you believe that God loves you because of who you are or because of Who He is?
How about you?
Do you ever struggle with doubts about God's love? Why? When you bring your doubts into the light of God's word, what do you find? What lies are you believing that cause you to doubt God's love? And, what promises from God's Word can you claim today to battle these doubts?
If you are struggling with doubts about God's love, print one of the verse pages below. They each include eight verses that will remind you of the truths of God's love. Tape them to your mirror, above your desk, or on your refrigerator – and revel in God's love for you today!
More Posts from Path Through the Narrow Gate: