Help your kids celebrate the mothers in the Bible and their own mothers with these mothers in the Bible activity pages.
How much do your kids know about the different mothers in the Bible? These activity pages will help you find out!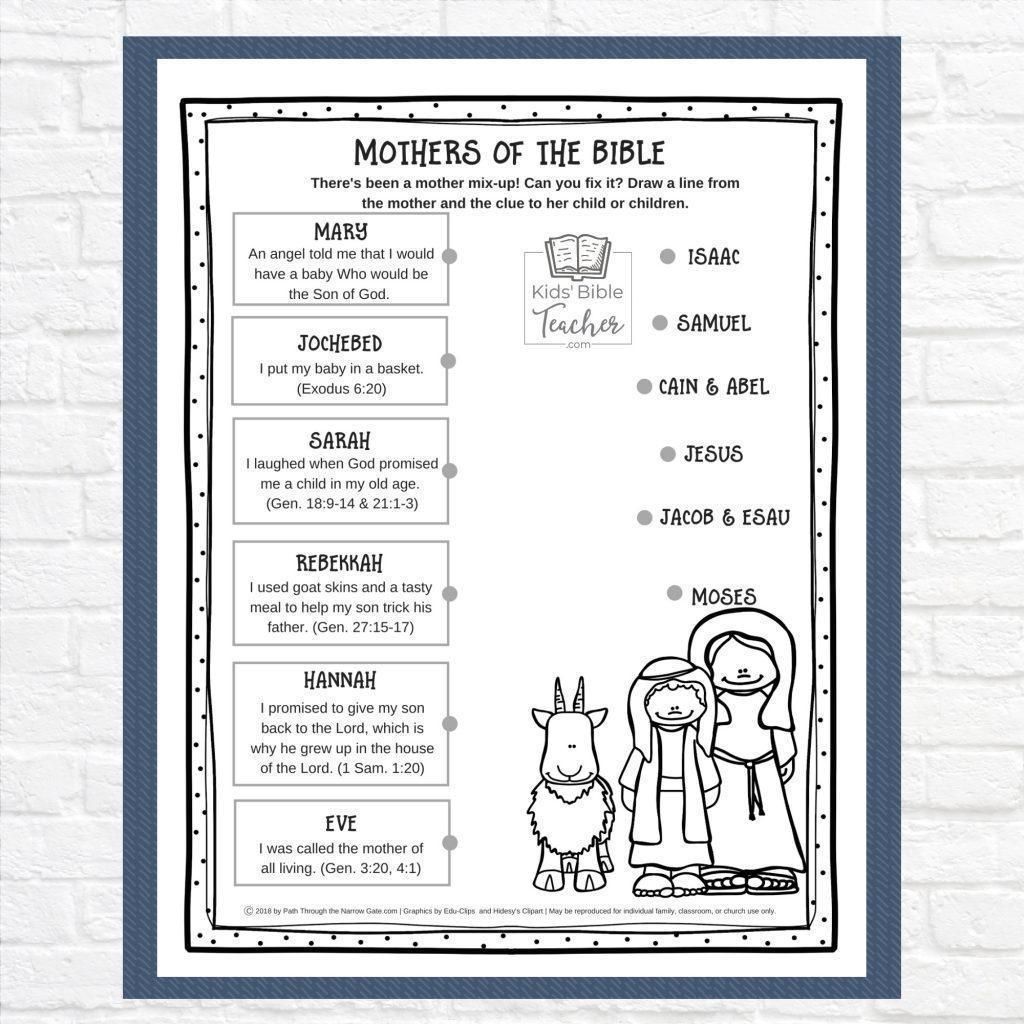 The first activity page features a list of six different mothers in the Bible. Your kids will need to match the mothers to their famous sons.
This page also includes a cute picture for coloring.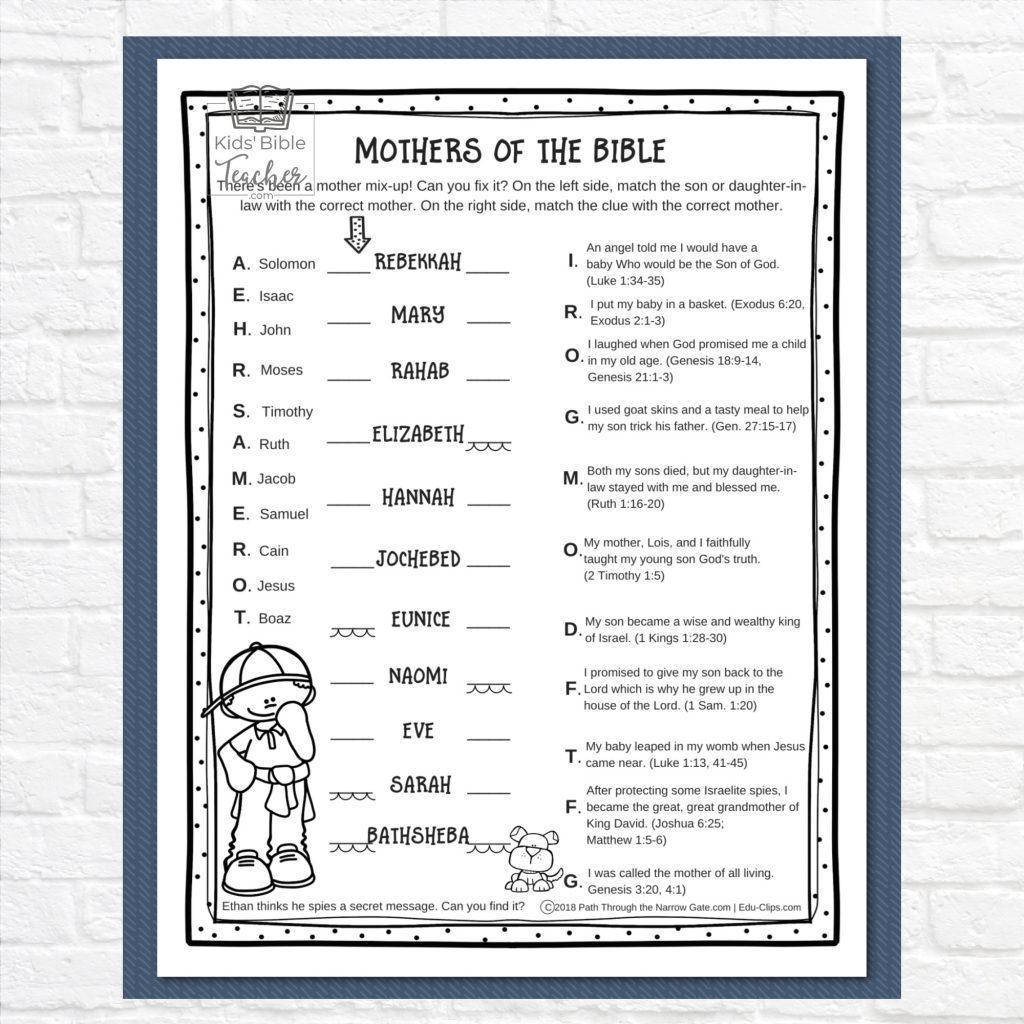 The second activity page features a large multiple choice. On one side of the column of mothers names, your students will match the mother to the correct son or daughter, writing the letter in the blank on the left.
On the other side of the column of mothers, your children will match a clue about the mother to the correct mother.
A secret message will appear when your kids are done, if they have done it correctly. Will your kids be able to find it?
Here are some of the mothers featured on this activity page:
Eve (Cain) "I was called the mother of all living."
Sarah (Isaac) "I laughed when God promised me a son in my old age."
Rebekkah (Jacob) "I used goat skins and a tasty meal to help my son trick his father."
Jochebed (Moses) "I put my baby in a basket."
Rahab (Boaz) "After protecting some Israelite spies, I became the great, great grandmother of King David.
Eunice (Timothy) "My mother, Lois, and I faithfully taught my young son God's truth."
Each clue includes a Bible reference so that your kids can find the answers to the questions.

I would love to know what you think of these activity pages. Please comment below to let me know.
May God bless you!