Would you like an Easter activity that will point your kids back to the true meaning of Easter? How about a fun Easter notebook activity for your Sunday School class? Do you need an activity to keep kids quietly occupied while your church enjoys an Easter breakfast?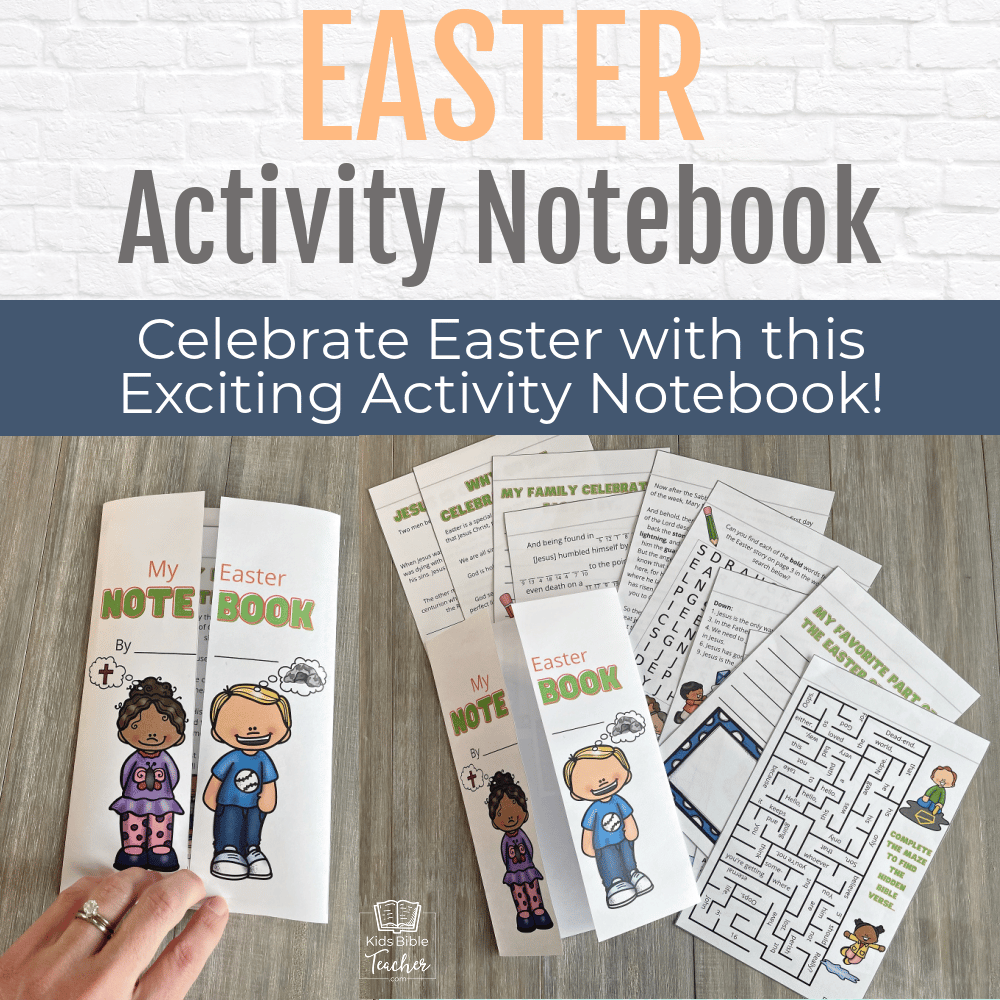 If you answered "Yes!" to any of these, you will want to download the My Easter Notebook printables.
Filled with Bible verse activities, including a maze, crossword puzzle, word search, and a secret number code, the My Easter Notebook is a great way to discuss the true meaning of Easter with your elementary-aged kids. This notebook is perfect for home, school, or church use.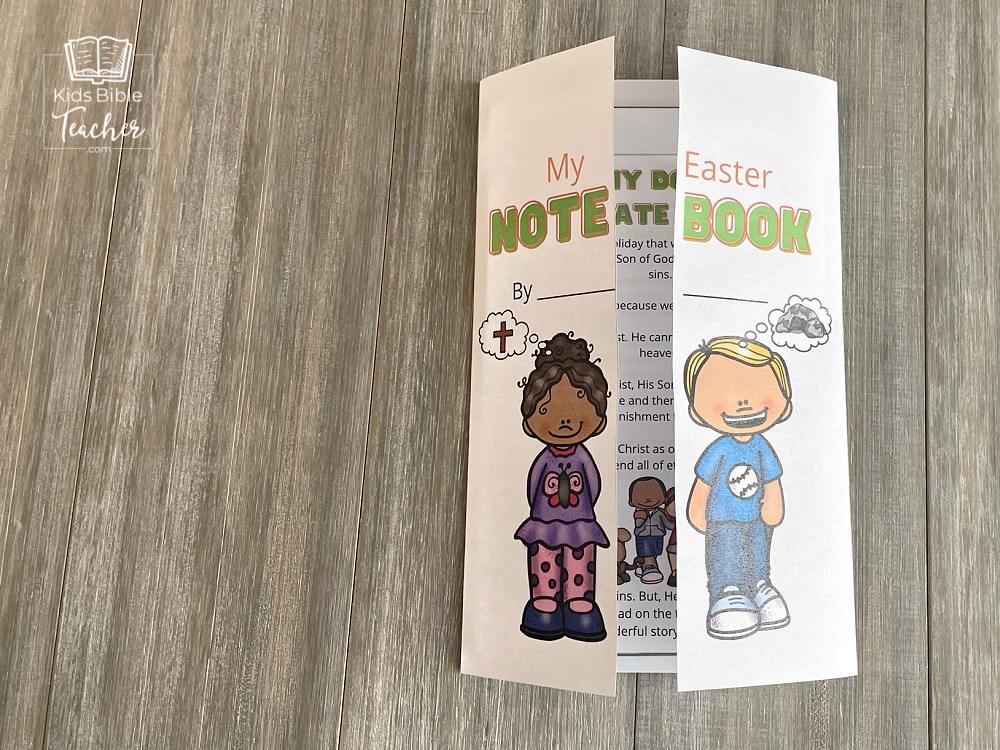 Materials:
My Easter Notebook Printables
Scissors
Stapler
Crayons/Pencil/Pen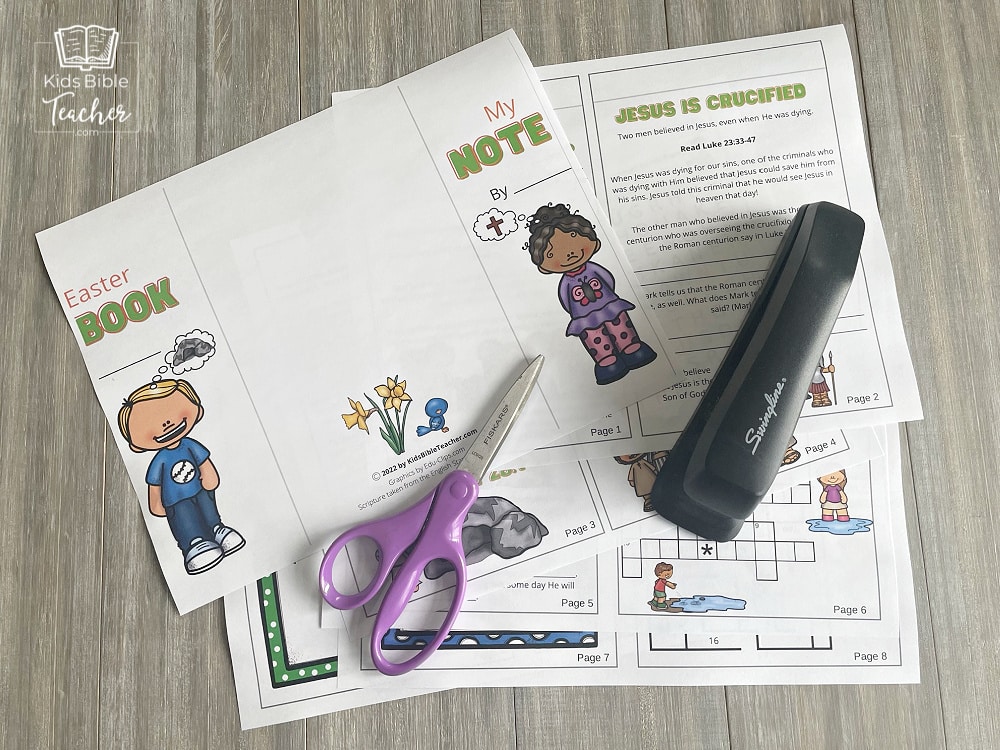 Directions:
Print off the pages.
Lay the front cover image side down on a table. Fold the cover up on the light gray lines, so that the boy and girl become visible on the top.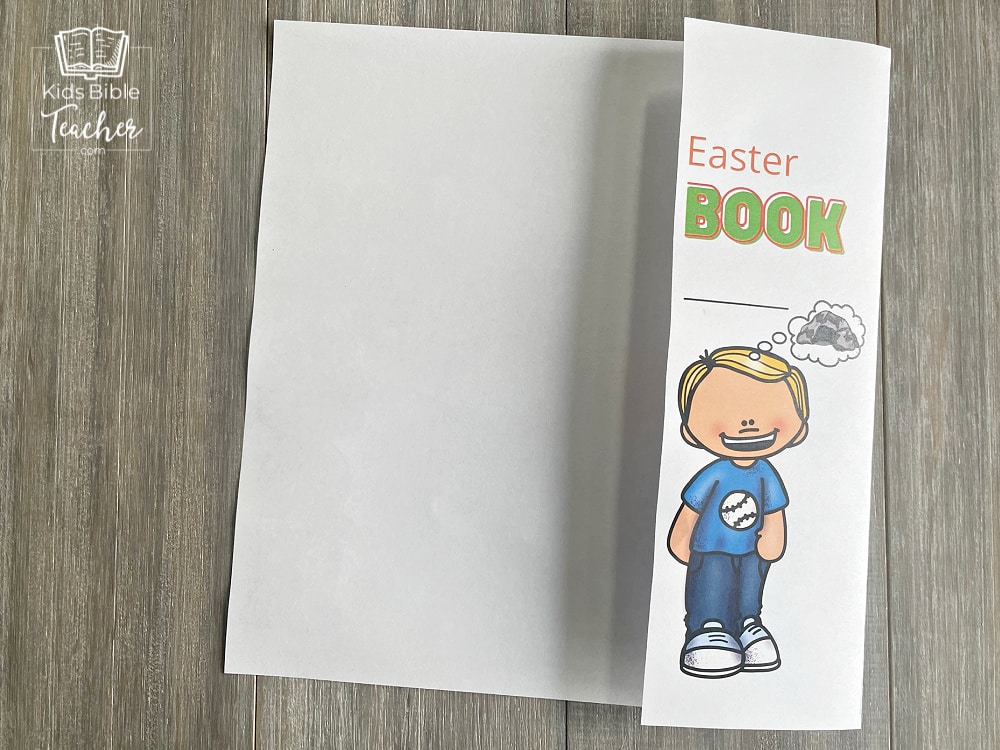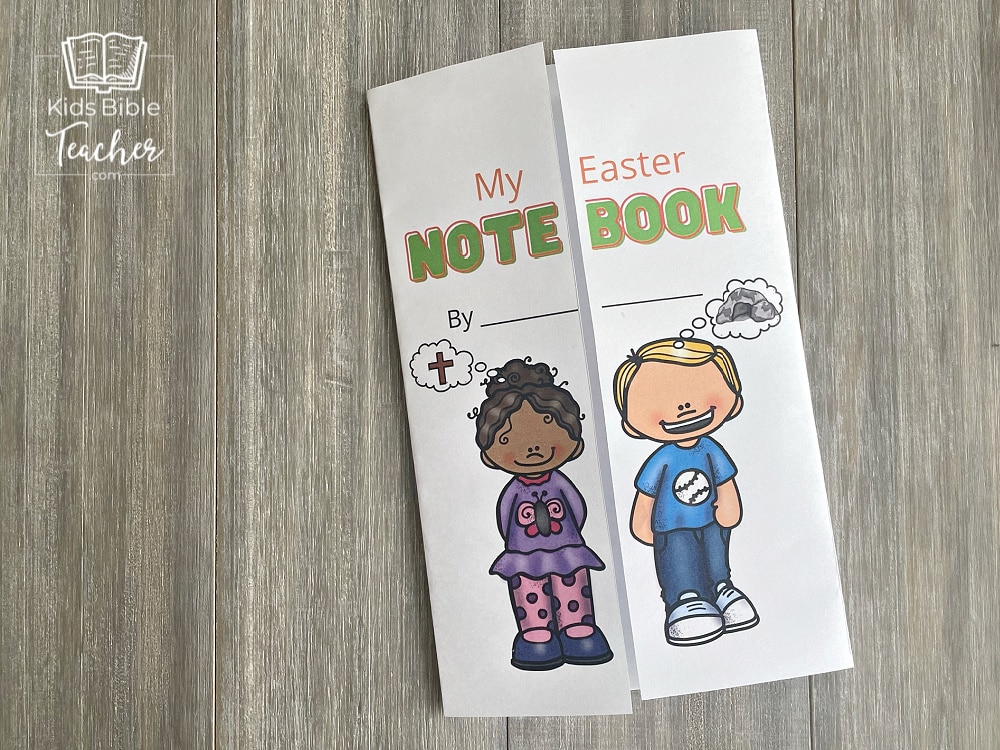 Cut the pages out along the outer rectangular black lines.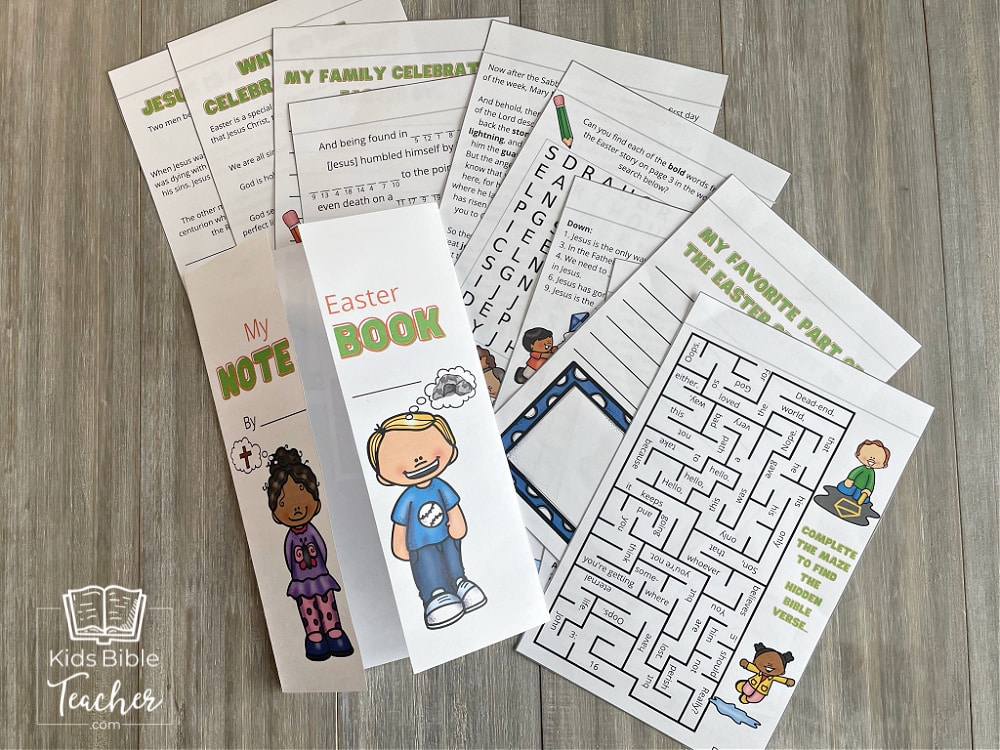 Stack the pages in the correct order, starting with page one on top, and then staple them in the upper rectangle to the back of the flip book.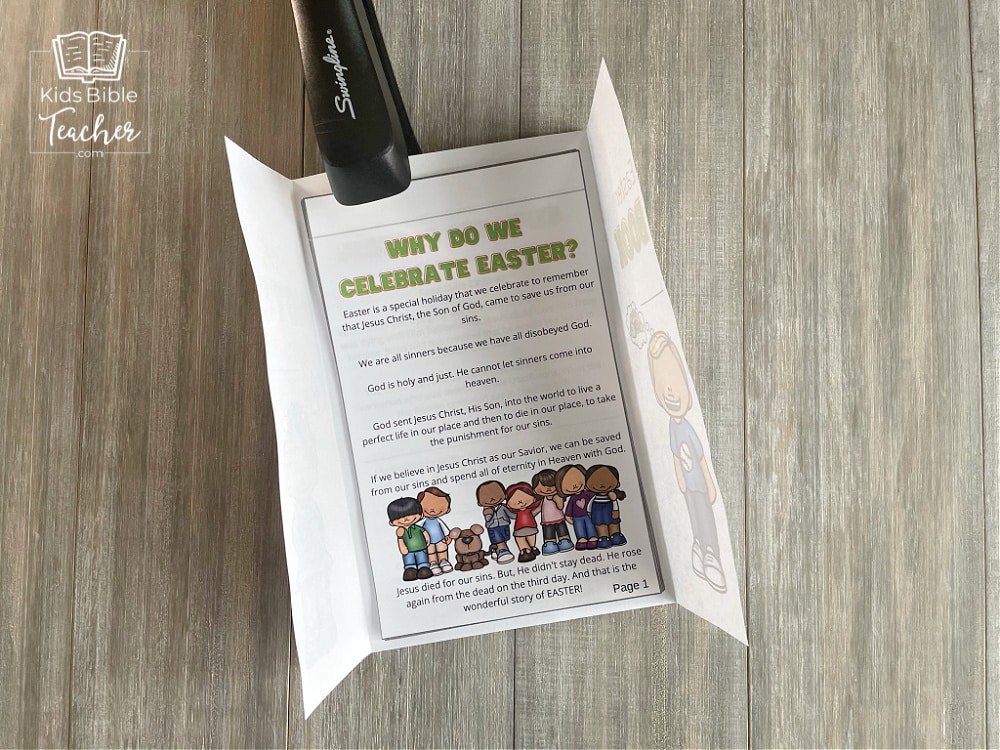 Fold the inside pages up along the light gray line.
Have your kids color the book (if desired) and complete the activities!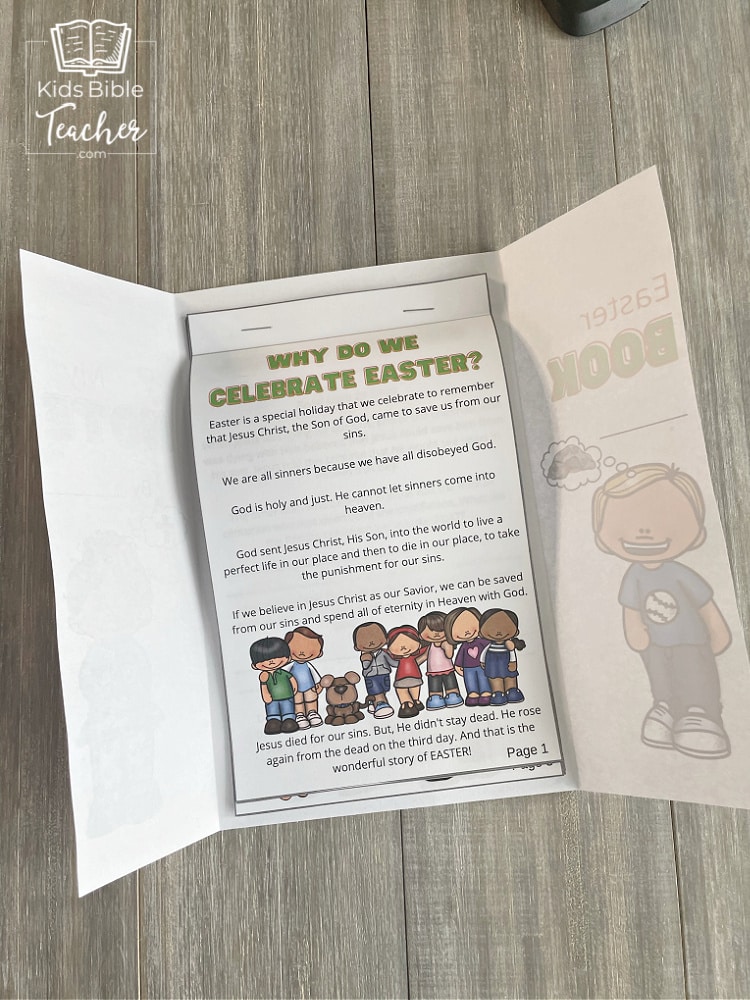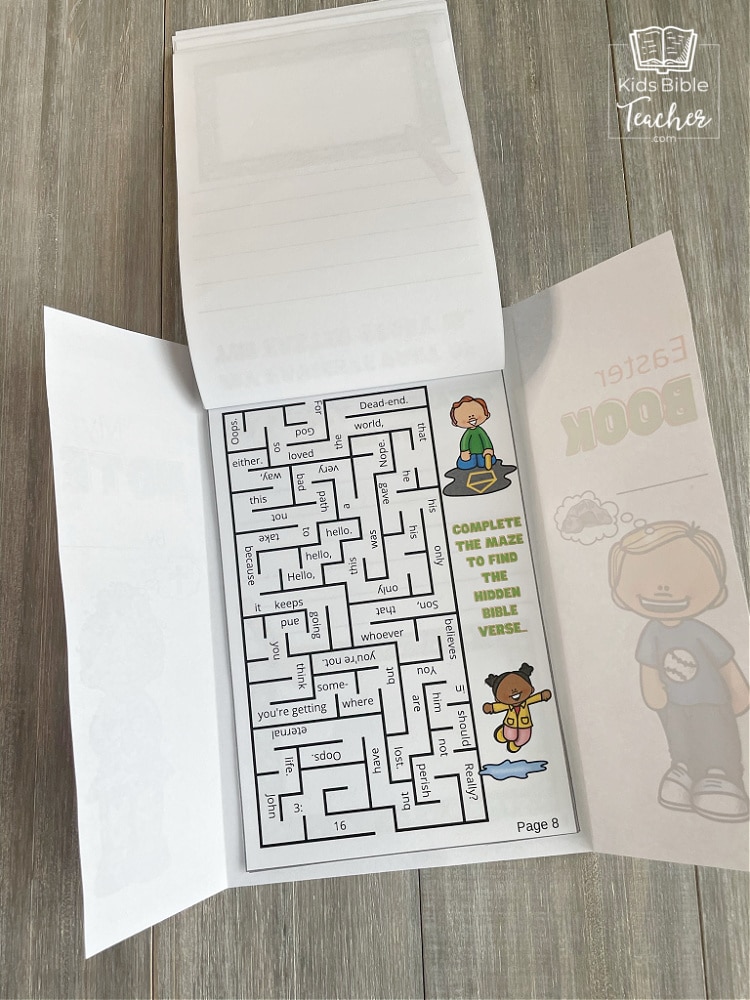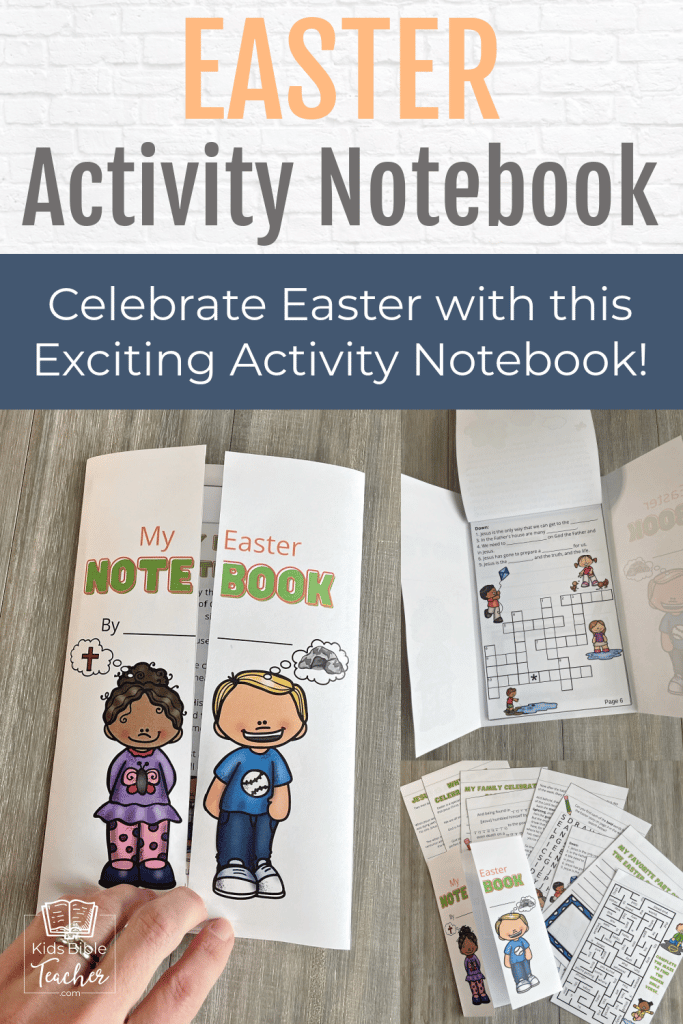 Let me know if you use this Easter Activity notebook. I'd love to hear how it goes!
May God bless you this Easter!